If you're thinking of buying a Cricut machine, this handy guide and quiz will help you choose the right machine for the things you want to do. Includes the Cricut Explore line of machines, Cricut Maker, and now Cricut Joy!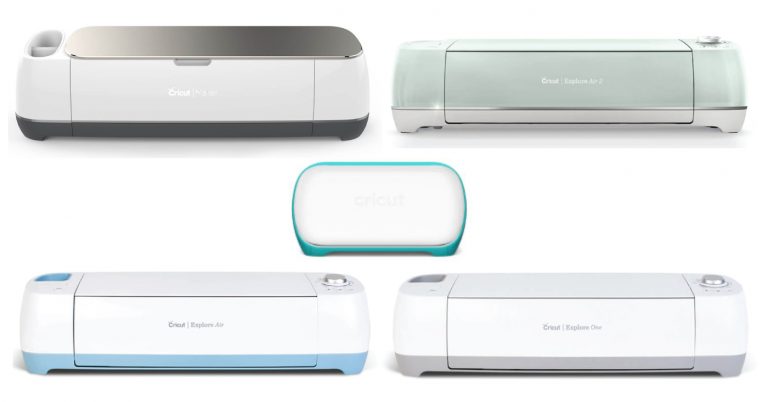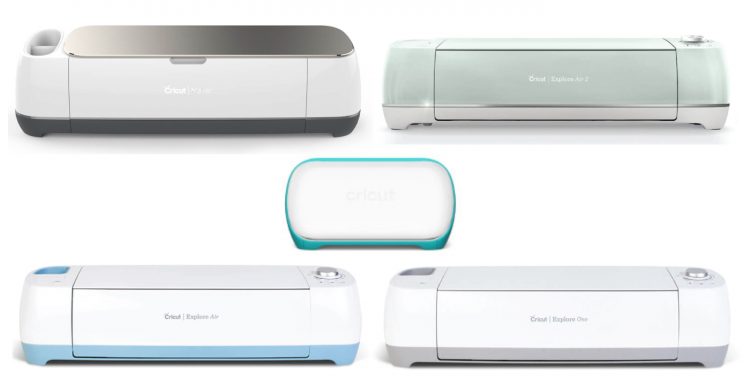 With several Cricut machines currently on the market, you may be hemming and hawing about which machine is right for you. This post breaks down the different Cricut machines, their capabilities, and the type of crafter that might get the most benefit from each machine.
Bookmark this page—I update it any time a new machine is released or discontinued. You'll have all the information you need to make an informed decision!
No matter which Cricut you choose, if you're struggling to use it or want to make even more, check out Cricut Academy, my HUGE online learning platform!
Current Cricut Cutting Machines
There are three current Cricut cutting machines. (The base prices for the machines are in the outline below, but click these links to Cricut.com—you can often save yourself quite a bit!)
Legacy machines that aren't being sold anymore include Cricut Gypsy, Cricut Cake, Cricut Personal, Cricut Expression, and the Cricut Expression 2. These machines are no longer supported by Cricut.
Recently the original Cricut Explore, Cricut Explore One, and Cricut Explore Air were discontinued as well. These three Explore machines are still supported by Cricut and work with the current version of Cricut Design Space.
Note that there is also Cricut Cuttlebug, which is a different type of machine altogether, and is mainly for die cutting and embossing. It was discontinued as of spring 2019.
Cricut Machine Comparison Chart
Before we go into detail on each machine, open a PDF of this handy comparison chart by clicking on it! Then see below for in-depth discussions of each machine.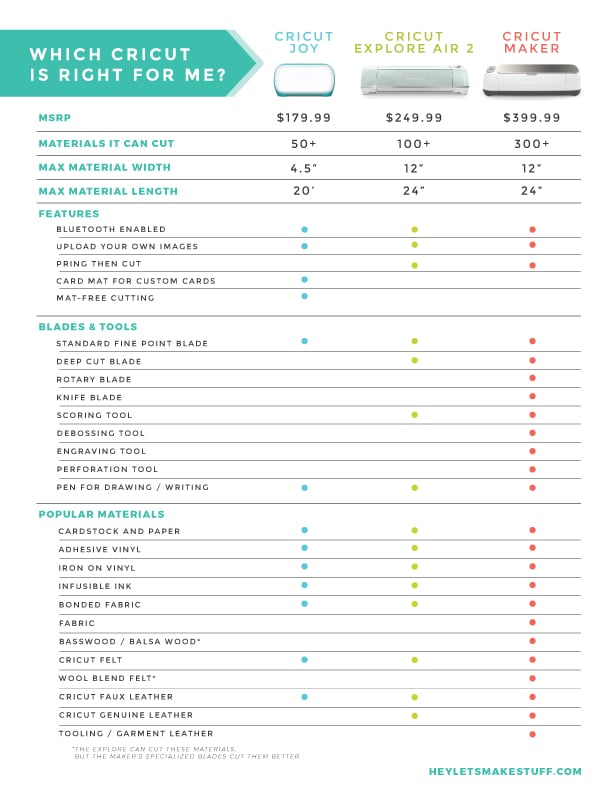 Cricut Joy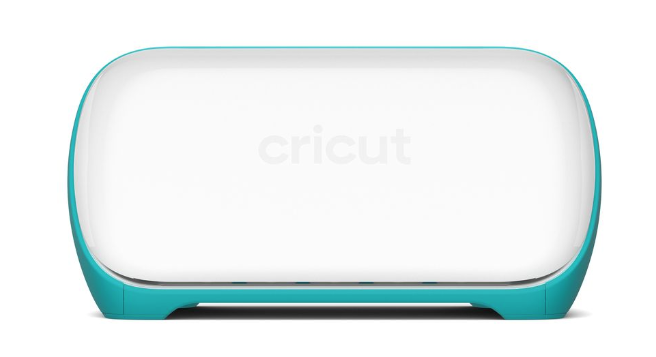 On February 12, 2020, Cricut announced their newest cutting machine, Cricut Joy. I was lucky enough to take a trip out to Salt Lake City to learn about the machine before it was announced. I wasn't sure at first if I would use a smaller machine, but it quickly won me over.
Cricut Joy is a compact little cutting machine, less than half the size of Cricut Explore and Cricut Maker. It's pared down a bit from the other Cricut machines, with a single blade and pen holder. The cut width is 4.5″.
But don't let its size fool you—it has some fun new features! Two big ones are mat-free cutting, which means you can cut up to 20′ (yes, twenty feet) of "Smart vinyl" in a single go. Cricut Joy also has a Card Mat, making it super simple to make cards for all sorts of occasions.
The price point of $179 might still be a little high for some crafters, particularly since some of the capabilities are a bit limited. But Cricut Joy is perfect for almost all of your basic Cricut crafts, including iron on vinyl, adhesive vinyl, writable labels, and cardstock.
I wrote an extensive post introducing Cricut Joy. Check it out!
Best for: people without a dedicated craft space, new users intimidated by the larger Cricut machines, or as a companion machine to your Explore or Maker.
Cricut Maker

Cricut Maker is Cricut's top-of-the-line cutting machine. It looks similar to the Explore line of machines, but it has been re-designed from the bottom up. It does everything Cricut Explore will do, but with added features.
Cricut Maker cuts unbonded fabric (so you don't need a stabilizer like you do with the Cricut Explore line) using the tiny Rotary Blade. It also cuts felt beautifully, so if you're looking to do felt crafts, this is your machine.
Cricut Maker also cuts thicker materials (up to 3/32″) like balsa wood and thick leather using the Knife Blade. It can score all sorts of materials using the Scoring Wheel (a step up from the Scoring Stylus).
In July 2019, four new tools were announced. You can see how to use each of these tools in these posts:
Cricut Maker's adaptive tool system is built with expansion in mind—meaning it was built to use tools that Cricut hasn't even thought up yet! They have a dozen additional tools in testing—so this machine will do more and more as new tools are released.
The price point is the highest in the Cricut line—$399, sometimes on sale for $349. But if you're a serious crafter who likes to use a variety of materials, or if you are a sewing enthusiast, an avid papercrafter, or perhaps even a woodworker, this machine is for you.
I wrote up a lengthy post about Cricut Maker—I attended the big release event and talked with many people on the Cricut team about it.
BEST FOR: Crafters who want it all—especially those who cut fabric or cut thicker materials.
Cricut Explore Air 2

This is the Cricut Explore Air 2 that I have (in addition to my Maker), and I must say that I love it. At $299, though, I know it might be out of the price range of some users. Thankfully it's almost always on sale—sometimes as low as $179!
This is an amazing workhorse machine—it can cut vinyl, iron on, cardstock, faux leather/suede, Cricut felt, and more than 100 other materials. It can't cut the thicker materials that the Maker can, but for most crafters this is a fantastic machine. Plus it comes in a ton of colors, to match any craft room!
BEST FOR: Most users who want to cut popular materials like iron on, vinyl, and cardstock.
Cricut Explore Air

This machine is no longer available from Cricut, but can be found used. Cricut Explore Air is a step down from the Air 2, but offers you the two things that the Cricut Explore One below does not—it is Bluetooth-enabled so you don't have to plug it into your device, and it has the secondary tool holder, so you can write and cut or score and cut at the same time.
Cricut Explore One

This machine is no longer available from Cricut, but can be found used. Cricut Explore One is the most basic and economical machine that Cricut currently offers. It has all of the precise cutting, writing, and scoring capabilities of the Explore Air machines, and you can cut all the same materials (there are more than 100!). It is not Bluetooth-enabled (meaning you need to run a cord to it from your desktop computer) and there is not a double tool cartridge, so you can't write and cut (or score and cut) in the same pass.
---
I hope you found this little breakdown helpful! Let me know which Cricut you have in the comments!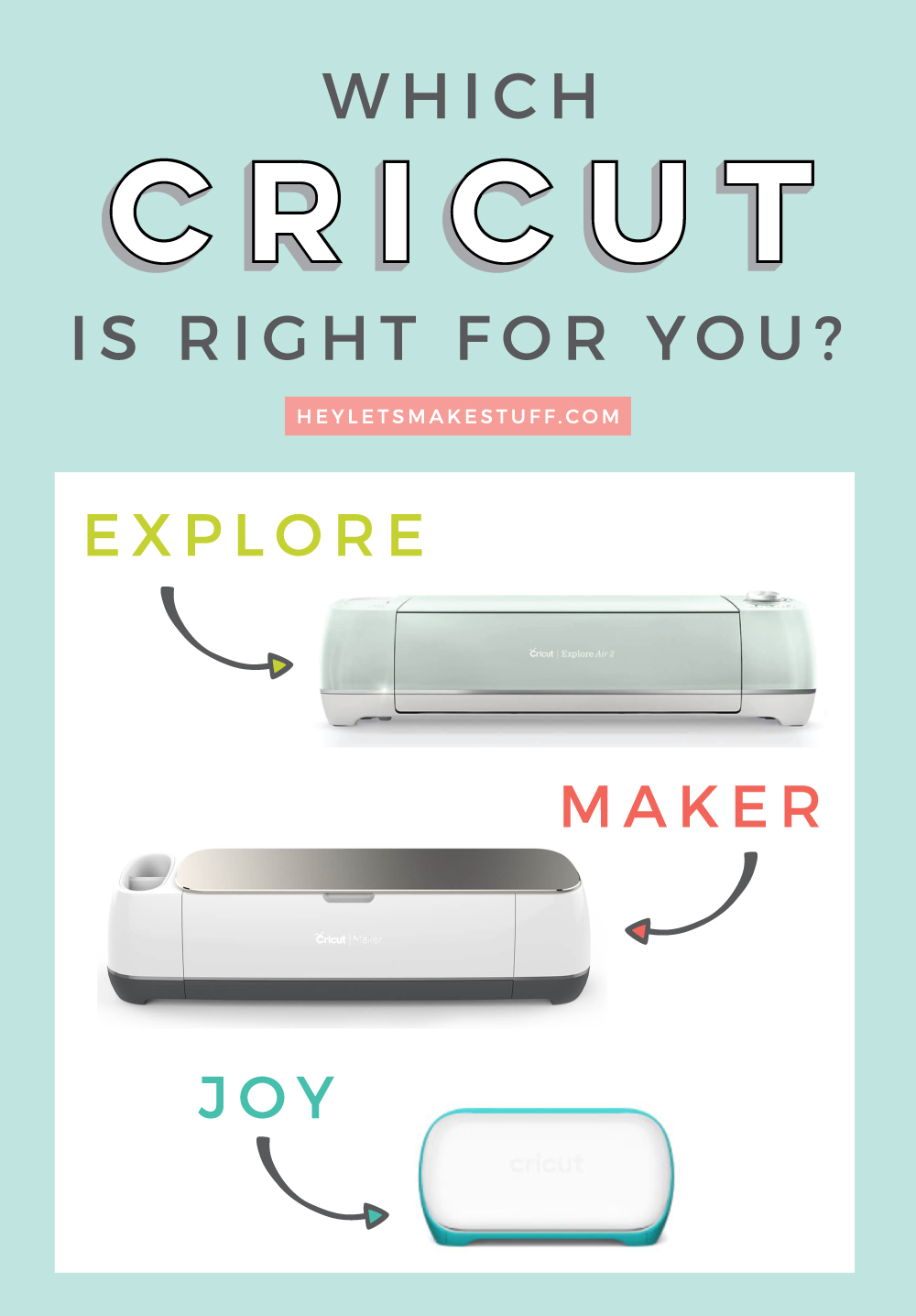 Learn More About Your Cricut:
Get a Cricut Today
Latest posts by Cori George
(see all)