Looking to buy a Cricut Maker? You might be wondering what the differences are in Cricut Maker vs. Cricut Maker 3. This post covers the differences between these two Cricut machines so you can make an informed decision about buying!
If you are on the hunt for a new Cricut machine, you may be staring at all of the options wondering which one is best for you. This post is part of a series of posts comparing the different Cricut machines so you can know you'll purchase the crafting machine best suited to your needs.
This post covers the similarities and differences between Cricut Maker and the new Cricut Maker 3. Spoiler alert—the machines are very similar, but Cricut Maker 3 can cut faster, without a mat!
If you'd like a full guide to each of these machines and their capabilities check out these posts:
With the launch of Cricut Maker 3, many folks have wondered if the Cricut Maker being discontinued. According to my folks at Cricut, there are no plans to discontinue Cricut Maker any time soon, and support will continue.
What's the Same: Cricut Maker 3 vs. Cricut Maker
Let's start out with what the two machines do the same. The original Maker and Maker 3 are actually very similar machines. This is more of a "next generation" machine vs. a brand new redesign. If you currently own a Cricut Maker and are thinking about upgrading, check out the differences below. You may or may not decide these small advancements are worth the upgrade.
Cricut Design Space
Both Cricut Maker 3 and Cricut Maker use Cricut Design Space software. This software can be accessed on desktop computers (Mac and PC), iPhone, iPad, and Android devices through the Design Space app. If you are unfamiliar with Cricut Design Space, check out my extensive list of Design Space tutorials.
Connectivity
Both machines connect to your computer using either a USB cord or bluetooth. Bluetooth is fine for most cutting, but for longer cuts using the Knife Blade (see below), I do recommend plugging in via USB so you don't risk lisung the connection.
Cricut Maker and Cricut Maker 3 Tools
The tools for both Maker cutting machines are the same and are interchangeable. The "adaptive tool system" tools I've starred below ONLY work on the Maker and Maker 3 machines—they do not work on Cricut Explore Air 2 or Cricut Joy machines. The Cricut Maker and Cricut Maker 3 have more tools and possibilities than other Cricut machines.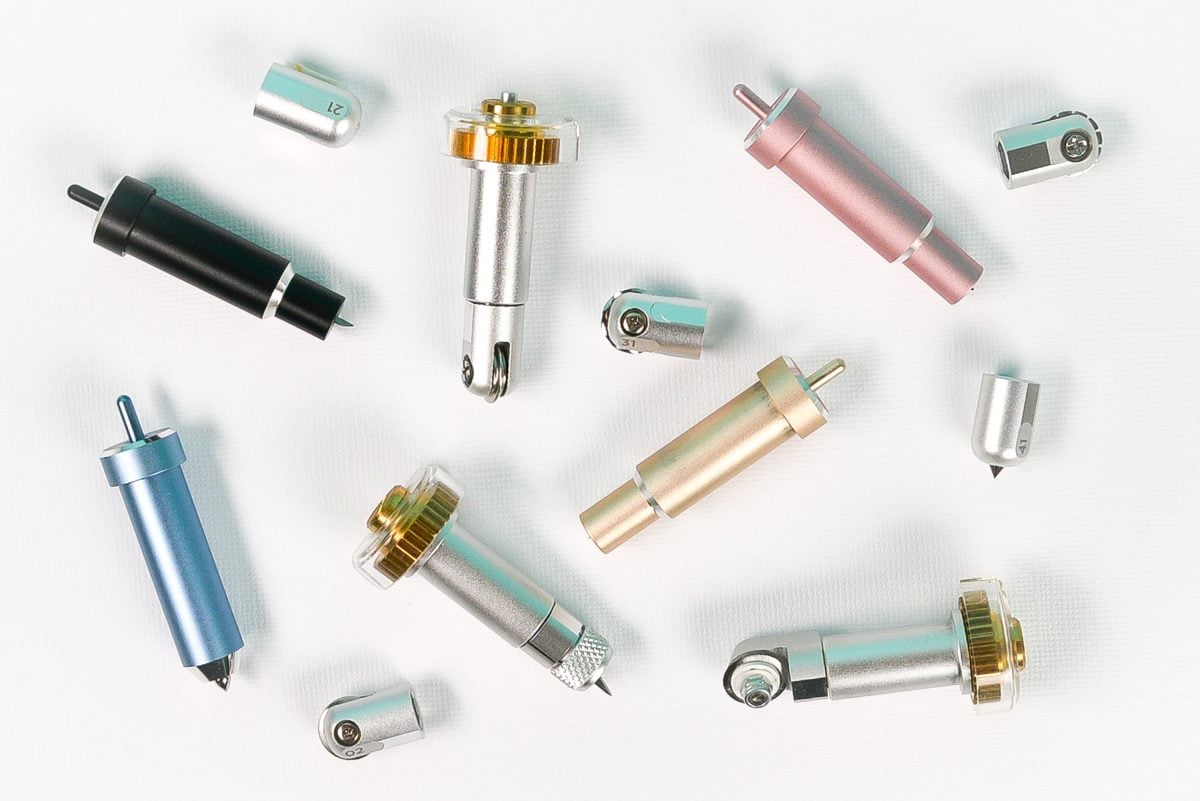 I've written extensively on these tools, so check out these posts:
Cricut Maker and Cricut Maker 3 Materials
The Cricut Maker 3 can cut everything the original Maker can and more! The Maker machines can cut a wider range of materials than any other Cricut machine: both regular materials, and more specialized materials using those exclusive tools above. Check out my Ultimate Guide to Cricut Materials!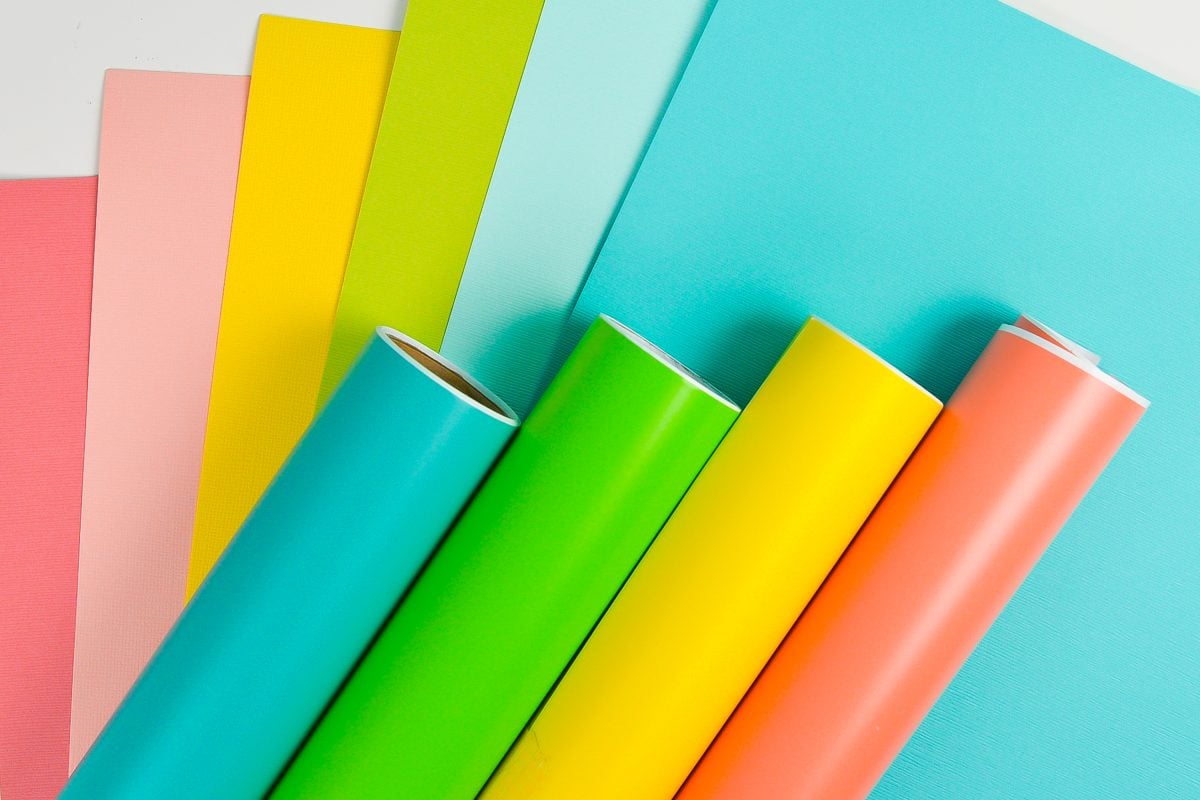 Here are some of the things you can cut on both machines, plus links for additional tutorials:
The Cricut Maker 3 can also cut "matless" Cricut Smart Materials, which I'll cover below! Cricut Maker cannot cut these Smart Materials. This is one of the biggest differences between the two machines.
What's Different: Cricut Maker 3 vs. Cricut Maker
Now let's talk about what's different! There are a few ways the Cricut Maker 3 differs from the original Cricut Maker:
Updated Design
Faster Cutting Speed
Matless Cutting with Cricut Smart Materials
Cricut Roll Holder (optional add-on)
Cricut Maker 3 Updated Design
There are small updates to the design and overall look of Cricut Maker 3 from the original Maker. The machine case color has been updated to a light silvery blue with a gloss finish and a silver lid, and the carriage and interior are white. The original Maker came in several colors like lilac, champagne, and mint, but the Cricut Maker 3 is just this silvery blue color.
Notice the gold gear in the drive housing—that gold gear is what allows Maker and Maker 3 to use those additional tools the other Cricut machines cannot use.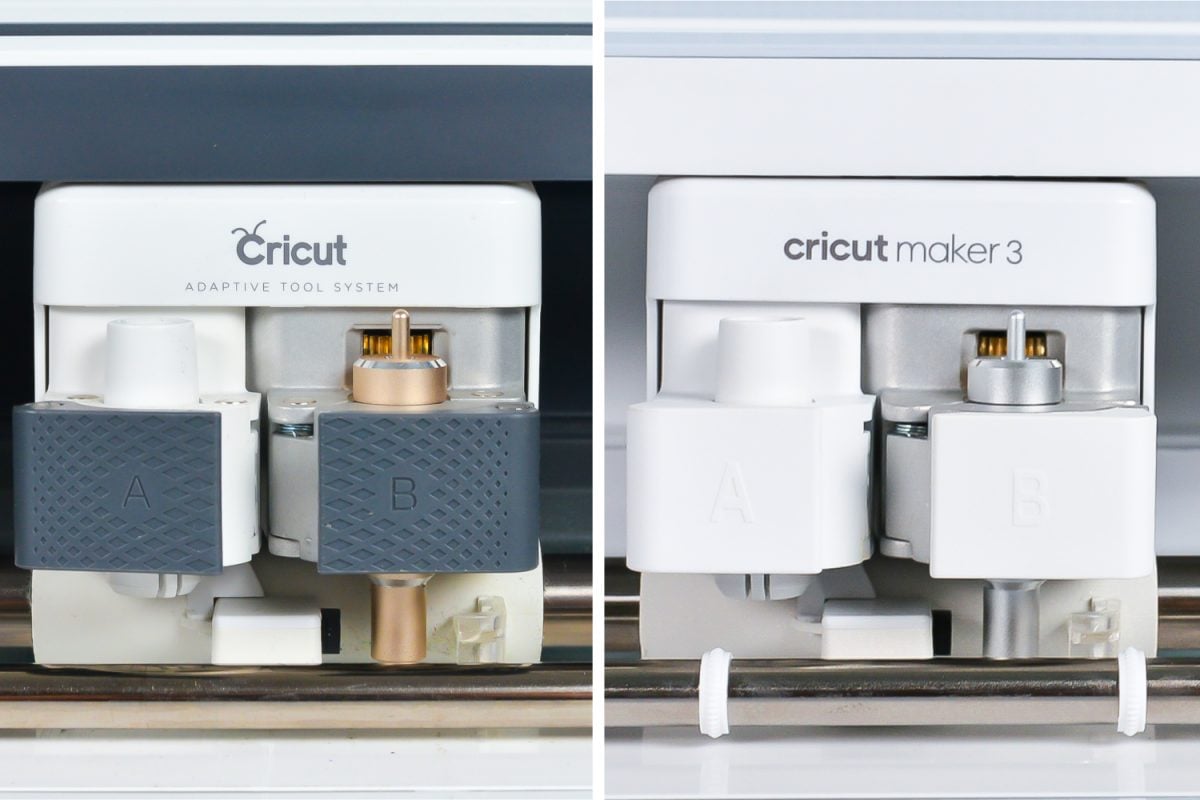 There are plastic guides on either side of the open tray and a small black sensor on the left side that will help you feed your matless Cricut Smart Materials into the machine properly (which I will talk about later in this post).
The machine button design has also been slightly updated, with a "play" triangle button replacing the Cricut "C" button on Cricut Maker.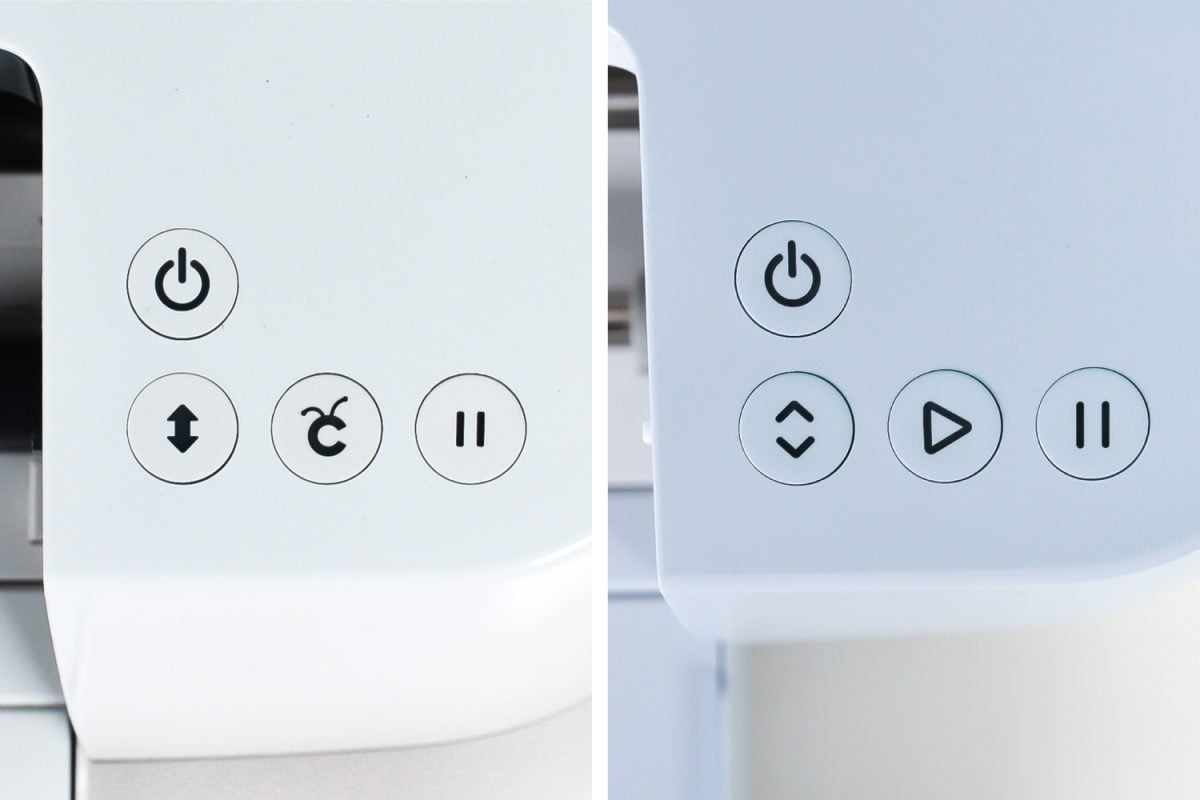 Cricut Maker 3 Smart Materials
Now let's talk more about these Cricut Smart Materials I mentioned above.
Cricut Smart Materials are materials that are specifically designed to be cut without a Cricut mat. Matless cutting with was introduced with Cricut Joy in 2020, but it's now expanded to Cricut Maker 3 and Cricut Explore 3. (You can also check out my post Cricut Explore 3 vs Cricut Maker 3.)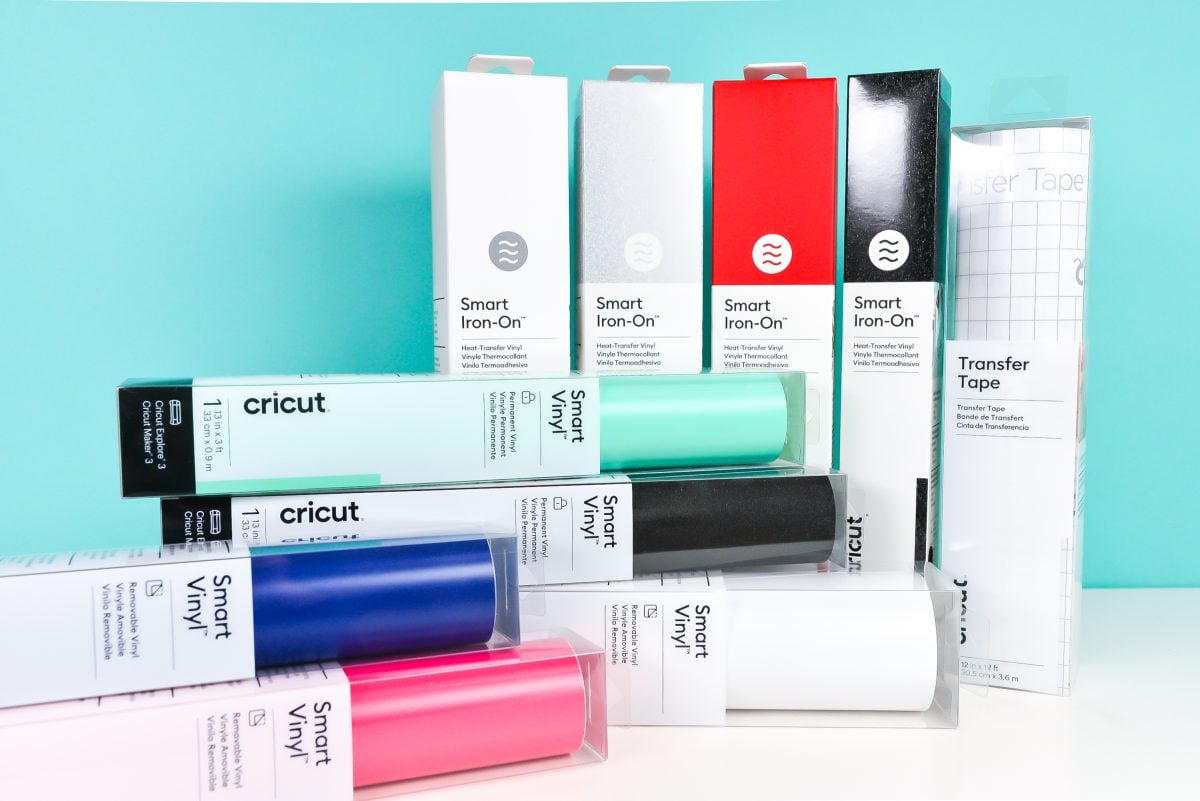 Cricut Smart Materials come in a variety of types:
Before, there were hacks to cut vinyl and iron on without a cutting mat, but Cricut Design Space still limited you to a maximum material size of 12″ x 24." This meant you couldn't cut big projects in a single go—you had to slice them.
Cricut Maker 3, however, throws those limits out the window! That means crafters can create larger than life projects without having to do a ton of piecing together. Plus you'll save time because you don't have to prepare your mats. Just load the material and go!
Let's go over some of the details and size limits of these materials and answer some questions you might have about them.
Smart Vinyl
Smart Vinyl comes in a range of lengths (up to 75′! Yes, FEET!) in permanent, removable, and specialty finishes like glitter and shimmer. The maximum cut width is 11.7″. Smart Vinyl can be cut up to 12′ at a time, saving you a ton of time and material if you're making things like borders, organization labels, big home decor signs, or wall decals.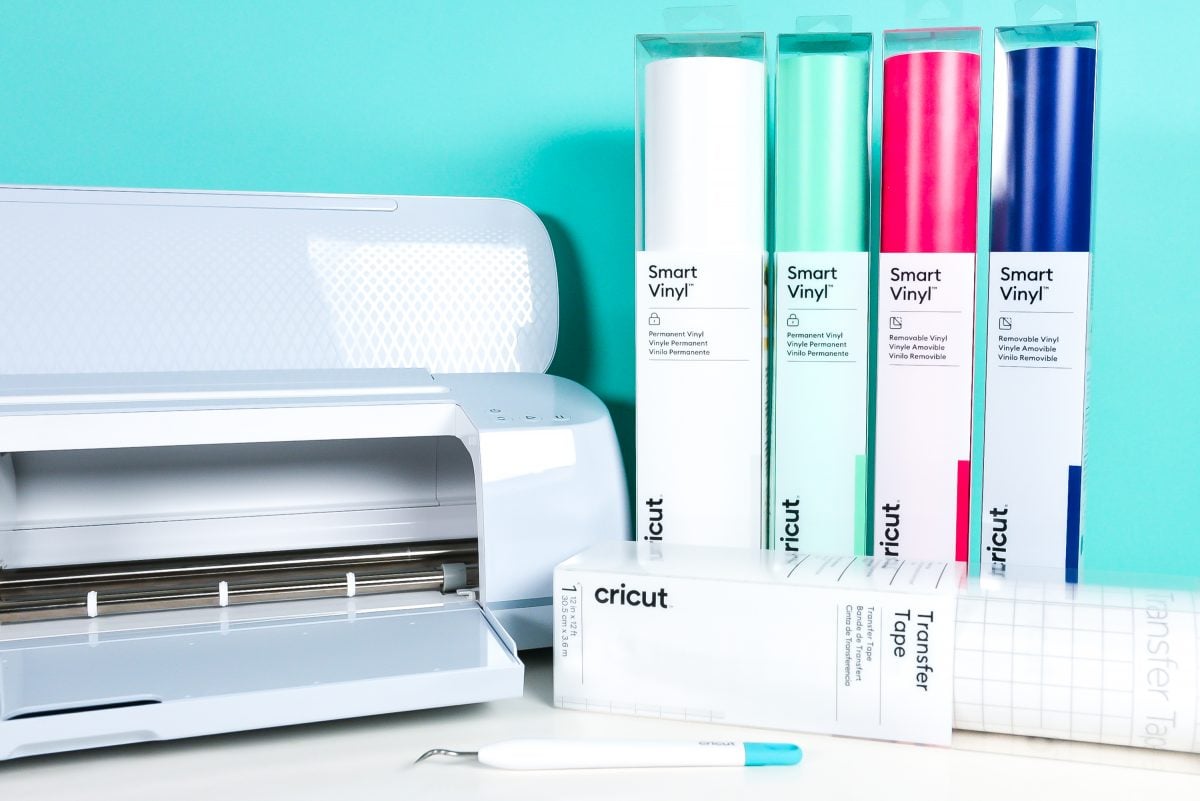 Transfer tape is available in a wider variety of lengths (3″ and 12″) to help you get your backing project off your carrier sheet and onto your base material.
Smart Iron On
Smart Iron On comes in a range of sizes up to 9′ in regular and specialty finishes, like holographic and glitter. The maximum cut width is 11.7″. Smart Iron On can be cut up to 4′ at a time, which is perfect for making things like vacation t-shirts for your whole family or a ton of tote bags to add to your online shop. Pair this with a Cricut AutoPress or other heating device and you're off to the races!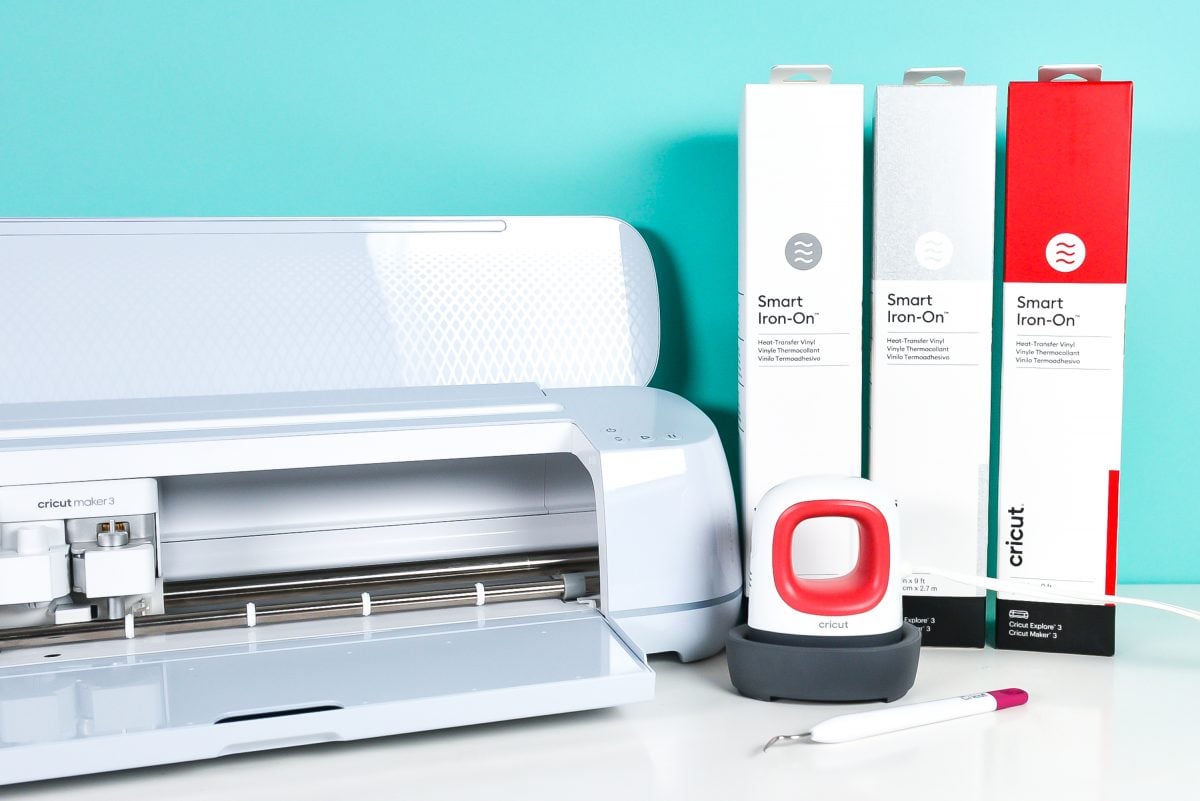 Smart Paper Sticker Cardstock
Smart Paper is an adhesive-backed paper that is great for scrapbooking, party decor, and card making. No more trying to figure out which glue is best. Just cut, peel, and stick. The maximum cut area for Smart Paper is 11.7″ wide by 11.2″ wide.
Smart Stencil
Smart Stencil comes in a range of sizes up to 12′. The maximum cut width is 11.7″. Smart Stencil can be continuous cut up to 12′ at a time, which is perfect for making huge home decor signs or painted murals.
Can I Cut Smart Materials On A Mat?
Yes! You can use smart materials on a mat like you would regular vinyl, iron on, or paper. This is particularly helpful if you have offcuts of Smart Materials that are no longer wide enough to be cut matless. Don't worry—that extra material doesn't have to go to waste!
Cricut Maker 3 Speed Improvements
Next up is speed! Cricut Maker 3 cuts up to 2x faster than Cricut Maker, when using Smart Materials without a mat.
I cut the same file (Cricut Design Space #M910B84D) on my Cricut Maker and my Cricut Maker 3 to show the difference. My file took a bit to "finalize" in Design Space using my Cricut Maker 3, but even with that, this particular project cut about 43 seconds faster—plus I didn't have to take the time to prep the mat.
Cricut Maker 3 cuts at up to 8 inches per second, vs. the original Cricut Maker's 4 inches per second. To get a little technical, this 8 inches per second cutting speed is on both the X and Y axis, meaning that the cutting speed is also faster than competitor machines. I'll be doing a comparison on that soon too, so be on the lookout!
If you are not using Smart Materials and are cutting your project using a Cricut mat, then the cutting speed is the same as Cricut Maker, which is still 2x the speed of the original Cricut Explore machine.
Cricut Roll Holder
Finally you can use the Cricut Roll Holder with Cricut Maker 3. At first I thought this was a bit of a gimmicky add-on, but I actually really like it to tame the huge rolls of Smart Materials. Even better, it has a portable trimmer built into the roll holder, making it so easy to trim off the excess material after a cut. Read more about the Roll Holder here!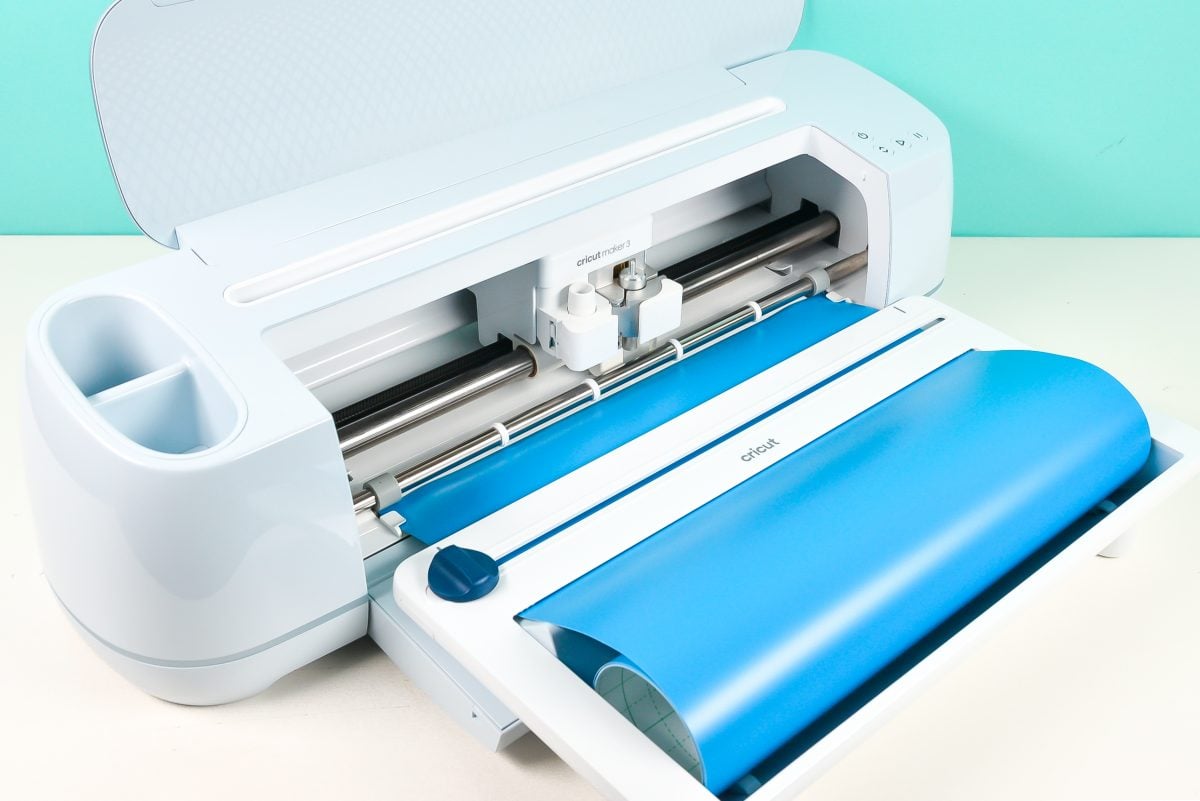 So…Which is Best? Cricut Maker 3 vs. Cricut Maker
Current Maker owners: If you current have a Cricut Maker, I don't think an upgrade is necessary if you're happy with your machine and you don't mind piecing larger projects together. This is sort of like going from an iPhone 10 to an iPhone 11. There are some improvements, but not enough to make you want to run out and buy a new machine. But…if you want to upgrade, you do you!
New Cricut owners: If you're looking at buying your first Cricut, if you can afford the Cricut Maker 3, that's my recommendation. You'll get the latest and greatest from Cricut from the start and you won't feel like you're missing out on these new Smart Materials. That being said, if the Maker 3 is out of your budget, the original Maker machine is often on sale and is still a fantastic vinyl cutter. You can't go wrong either way!
Cricut Comparisons
I also have posts where I go into detail comparing machines. Check out these posts: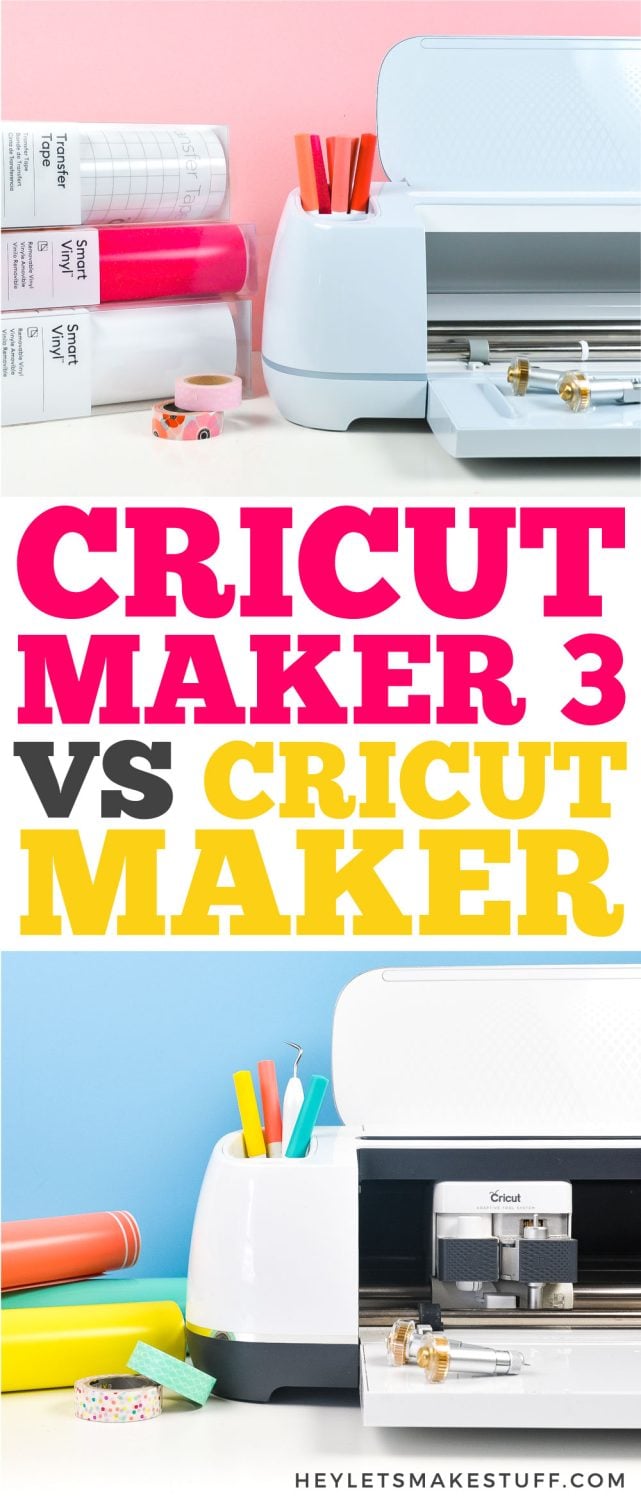 Get a Cricut Maker 3