The Cricut Knife Blade is revolutionizing crafting. Get all my best tips for cutting basswood with the Cricut Knife Blade, including where to buy basswood and tricks to ensure your basswood projects turn out great!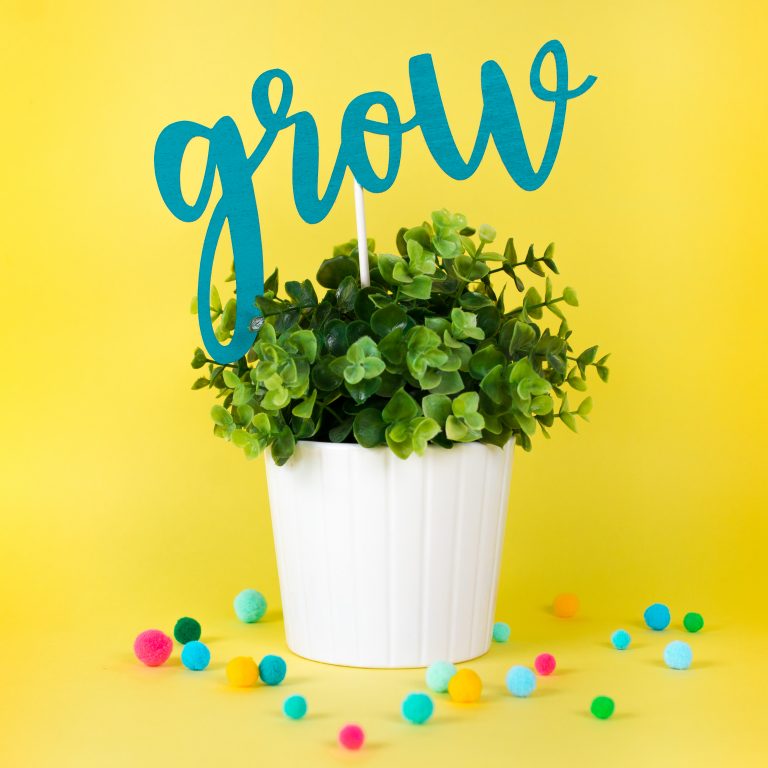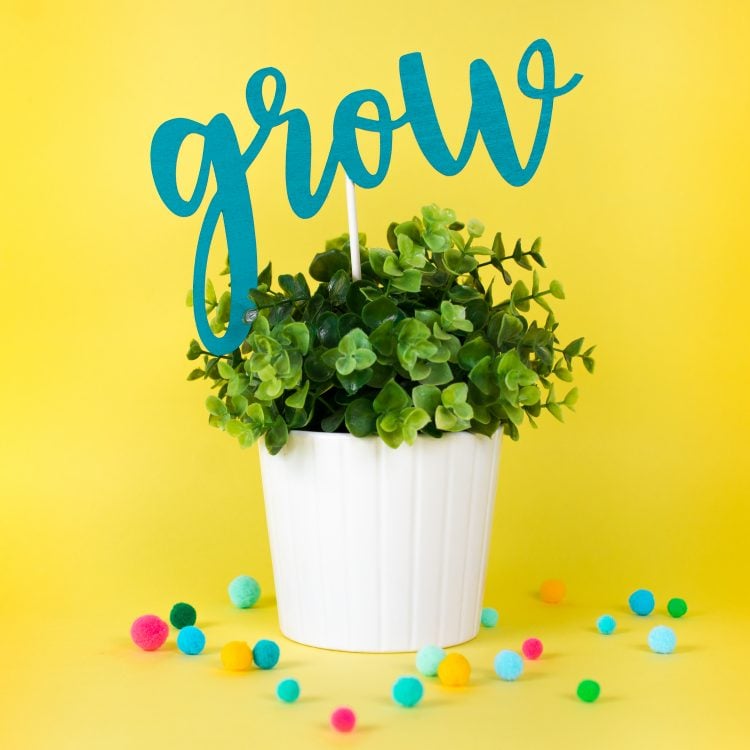 Since the Cricut Knife Blade was released at the beginning of March, I've tackled quite a few Knife Blade tutorials (check them out here). But today I wanted to start in on actual material posts—let's learn exactly what the Cricut Knife Blade can cut and how to get the best results for our projects. I'm starting with basswood, one of my favorite materials to cut with the Knife Blade.
What is Basswood?
Basswood is a type of light-colored hardwood that is really great for crafting. While many people carve blocks of basswood, the Cricut can cut basswood sheets. Basswood has a smooth, even wood grain, with no resin or pitch to interfere with the Knife Blade. It can be painted and stained easily without having to seal it first. It's a really great wood to cut with your Cricut!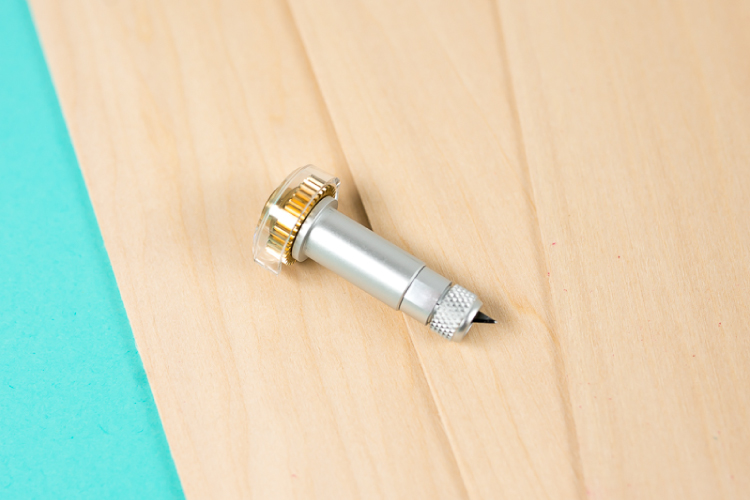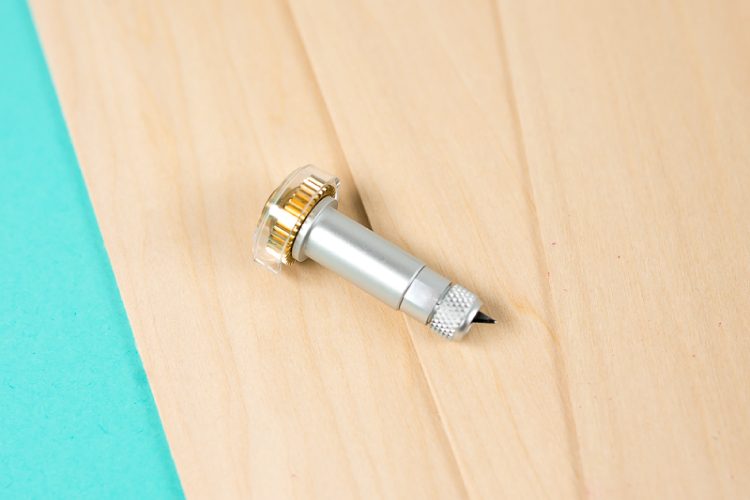 What to Look for in Basswood
There are a few key things to look for when you're buying basswood. Right now, the Cricut has qualified 1/32″ and 1/16″ basswood, so make sure you're looking at those thicknesses. You also want a uniform sheet, with no seams. A glued piece of basswood has a higher potential of jamming your Cricut. Most of the time you can just click the "Go" button again if it jams (after clearing any debris), but if you can avoid those composite pieces, you'll already be ahead of the game. Overall, try and find the most even, defect-free basswood as possible.
Where Can I Buy Basswood?
Basswood is a little tough to find, particularly in sheet sizes that are good for the Cricut. The other concern is that it's always good to look at your basswood in person, so you can check it for defects and seams, like I mentioned above. If you'd like to give ordering online a shot, though, you can order long planks from Amazon here.
The other place that has a good selection of basswood is Hobby Lobby. Head on over to their model department and check out all their offerings. You can also buy from them online.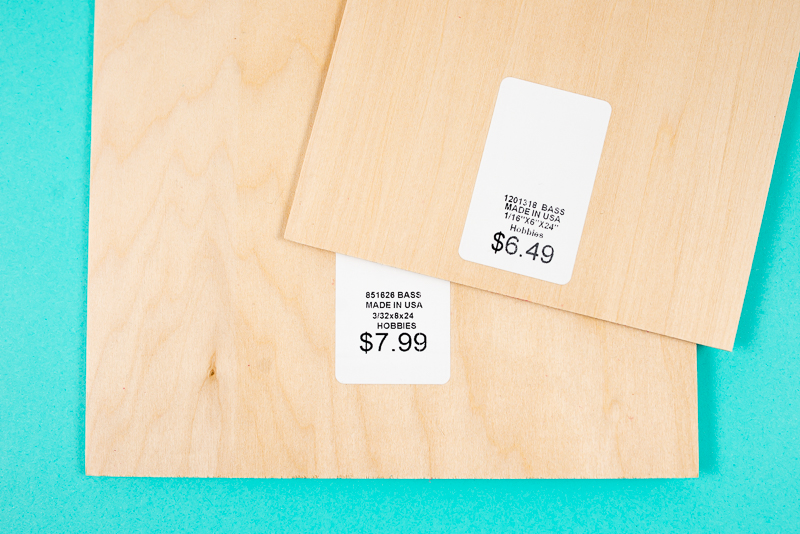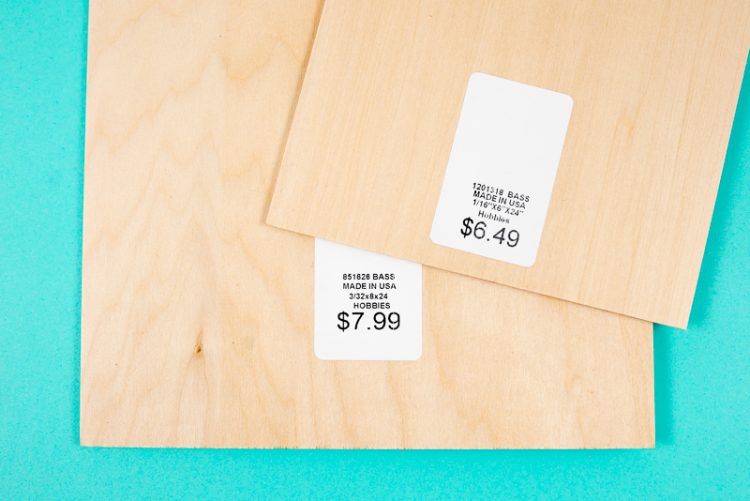 My fingers are crossed that Cricut comes out with their own line of basswood someday. I love the quality assurance that goes into their branded products (like their chipboard). Until then, though, the hunt is on!
Tips For Cutting Basswood
Here are a few things you want to keep in mind when cutting basswood. If you haven't read it already, make sure to review Cricut Knife Blade Tips For Success. That post has important information you need to know any time you use your Cricut Knife Blade.
I mentioned in the tips post to keep your cuts at least the width of a pencil wide. I think this is particularly important with Basswood. I've had a few times that thinner cuts have just split along the grain of the wood. Such a bummer! An easy fix with wood glue, though, especially if you're going to paint your project. I had good luck cutting this word "grow" quite large — no splits!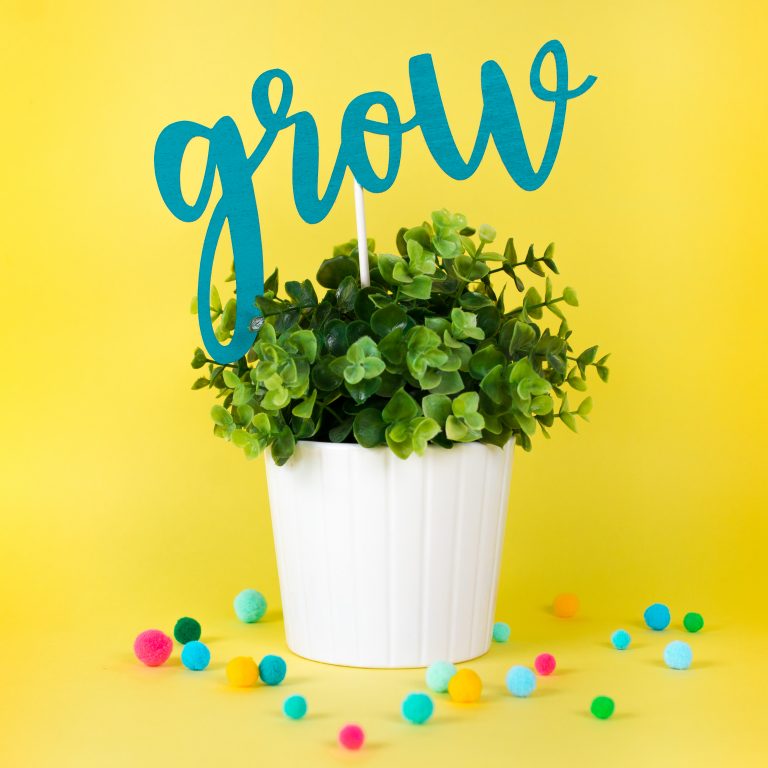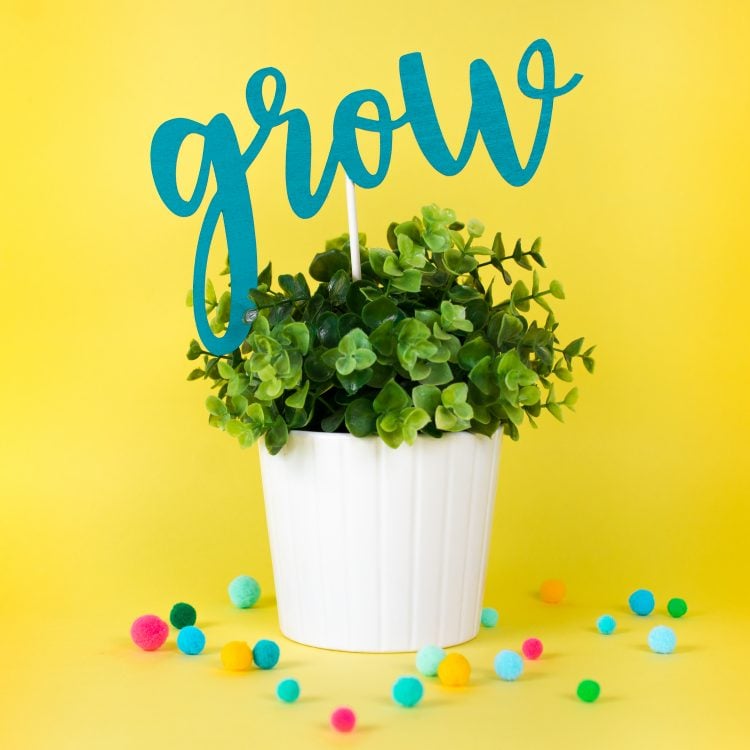 When cutting, use a StrongGrip mat, and make sure to tape down all four edges. If your mat is not new, use a brayer to really press your basswood into the adhesive on the mat. You don't want it shifting during cutting!
Make sure your piece is no wider than 11″ wide. Move the star wheels to the right on your machine so that they do not hit your basswood (see that tips post above).
Cut down the longer pieces of basswood (the ones from Hobby Lobby, for example, are 8″ x 24″). I do this using an X-acto knife — just running a few passes in a straight line using a ruler, then snapping it into two pieces. You don't want to use the long piece sticking off the end of your mat — the weight of the basswood will cause the smaller pieces of your project to pop out and potentially jam your project. If this does happen, do not remove your project from your machine! Clear the debris (I like canned compressed air for this purpose) and hit the "go" button again to restart where the machine left off.
At the end of your cut, before you remove your mat, double check that it's cut all the way through. If not, Cricut Design Space will give you the option to do one more pass. If you do that and there's still small corners or parts that haven't cut all the way through, but the majority has, then remove your mat, release your project, and use a craft knife to cut the last little bits in the corners.
You can paint or stain basswood anyway you'd like! I spray-painted the version I did above and I think it turned out super cute! If you have any questions about cutting basswood with your Cricut, let me know in the comments!