Looking for a quick project to make for your child's favorite teacher? She'll love this personalized apple tote bag! It's the perfect last minute teacher gift idea made with your Cricut or other cutting machine.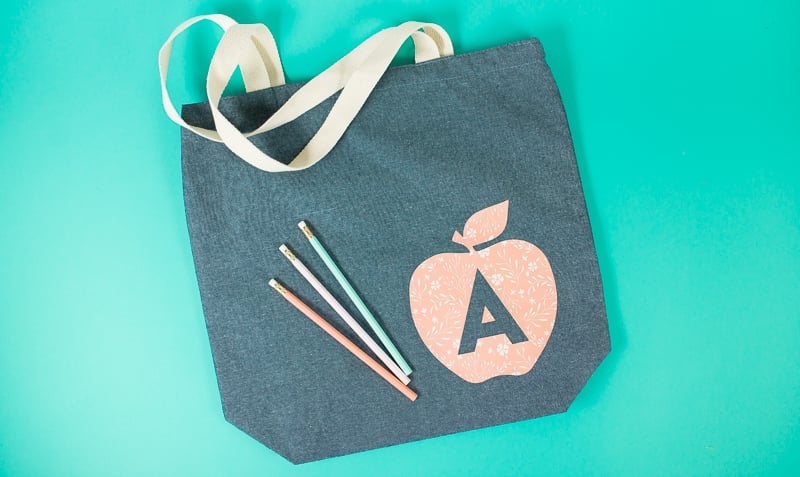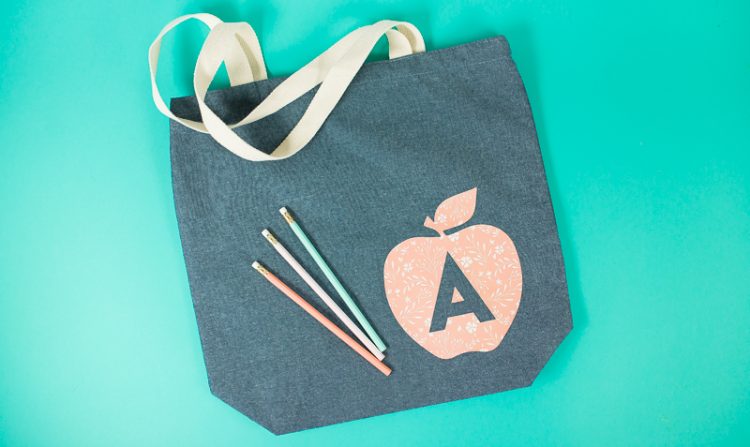 My good friend Sarah from Sarah Bakes Gluten Free (OMG she makes the best cupcakes) came over yesterday and we whipped out some adorable gifts for her kids' teachers. I liked how they turned out and they were easy to make, so I thought I'd share them here!
Apple Tote Bag Supplies
Apple Tote Bag Directions
Start by uploading the apple file in Cricut Design Space. All 26 letters will load, and you can just hide the ones you don't need. Then make sure to reverse your image so that it will cut properly for ironing onto your tote bag. We cut ours in patterned iron on, but you could use any sort of heat transfer vinyl you have. Cut out your apple!
If you are using a regular canvas tote bag, ignore this next paragraph and use your EasyPress or iron to adhere the transfer to your bag, making sure to put the EasyPress Mat or a towel inside the bag. Super easy!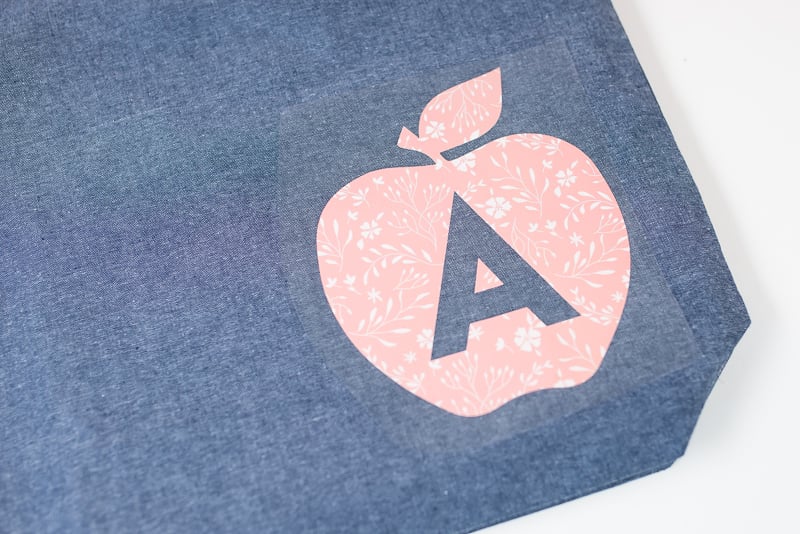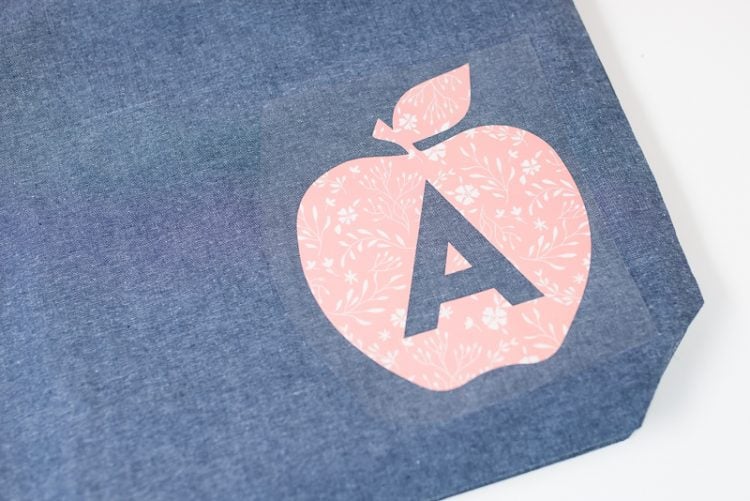 We had a bit more trouble, though. We used cute cotton bags from Old Navy. The tag said that the outer bag was 100% cotton and the lining was 100% cotton. The tag didn't, however, mention that there was some sort of lining in between the inner and outer layers. That lining was…something else. We found that out the hard way. We used patterned iron-on for this project, and Cricut suggests 340° for the EasyPress. That melted that inner lining and everything stuck together and it was terrible. Thankfully we had an extra bag on hand, so we decided to give it another shot. We set the EasyPress at 300° and did two 30-second presses. This was enough to activate the adhesive and get the patterned iron on to adhere. You may want to do some tests to see if you'll have similar issues with your tote.
And that's it! This is the perfect last-minute teacher gift to make with your Cricut! And barring any problems like the one we had above, it takes less than 10 minutes to make!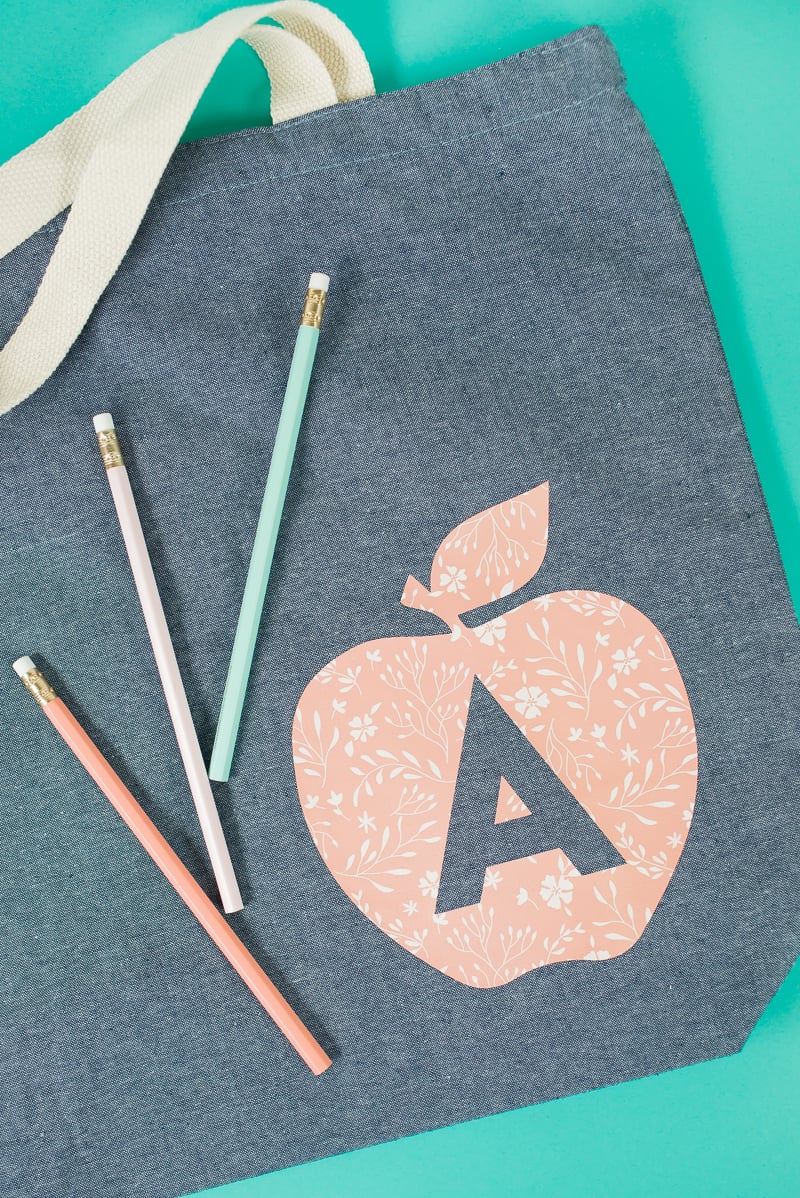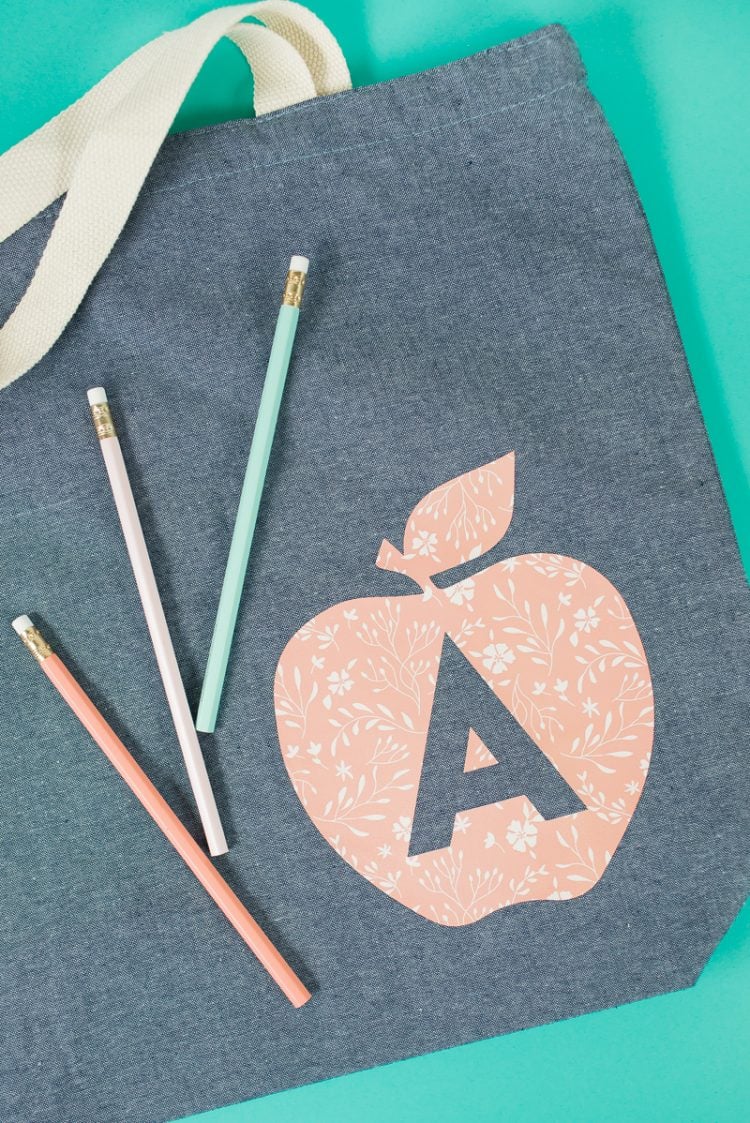 Also check out my Apple Alphabet SVG files—perfect for making classroom banners and more!