I get a lot of questions about Hey, Let's Make Stuff! and what it's like to be a blogger. Pull up a chair and I'll answer a few here!
If you're looking for technical help with a download or other file, check out Frequently Asked Download Questions.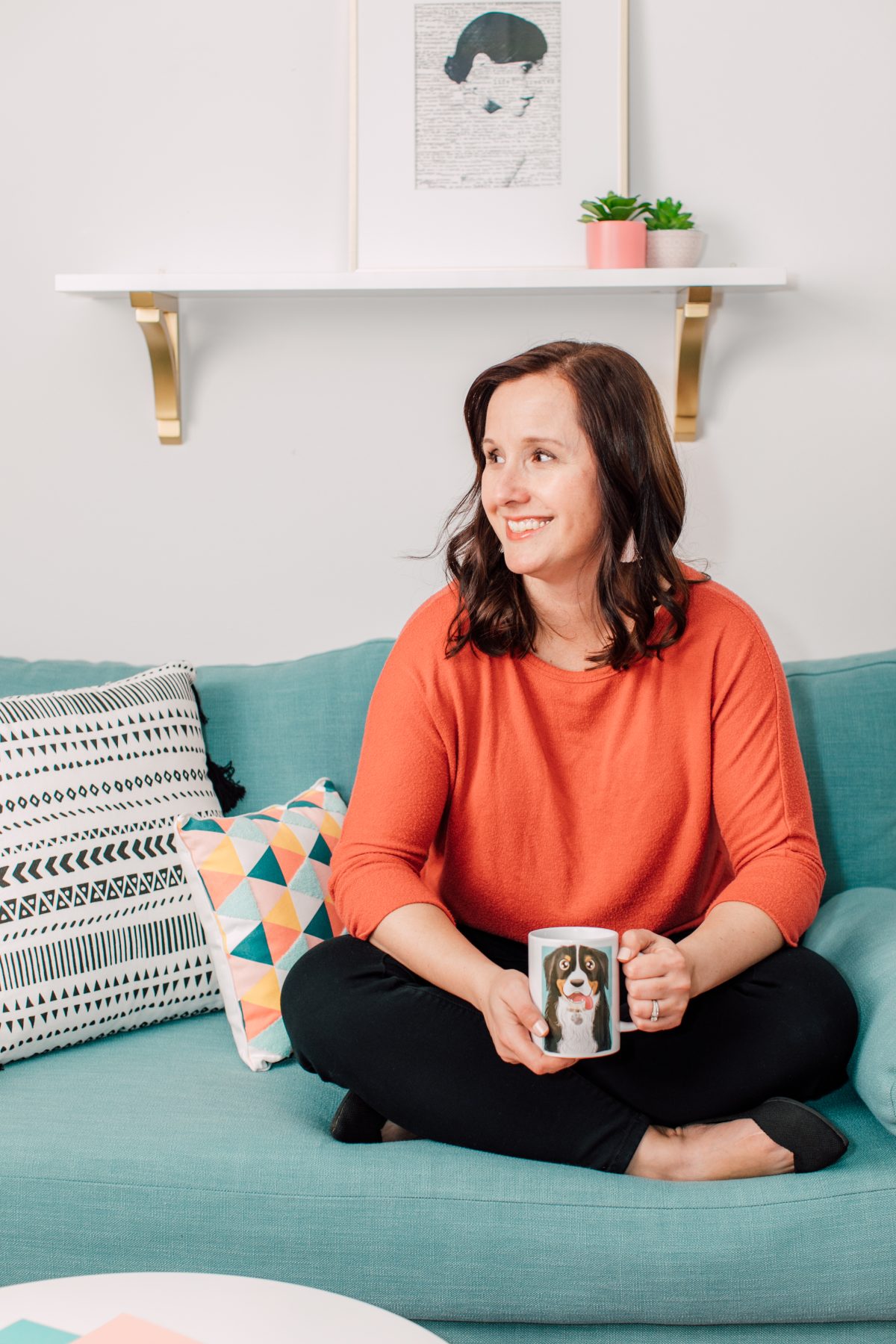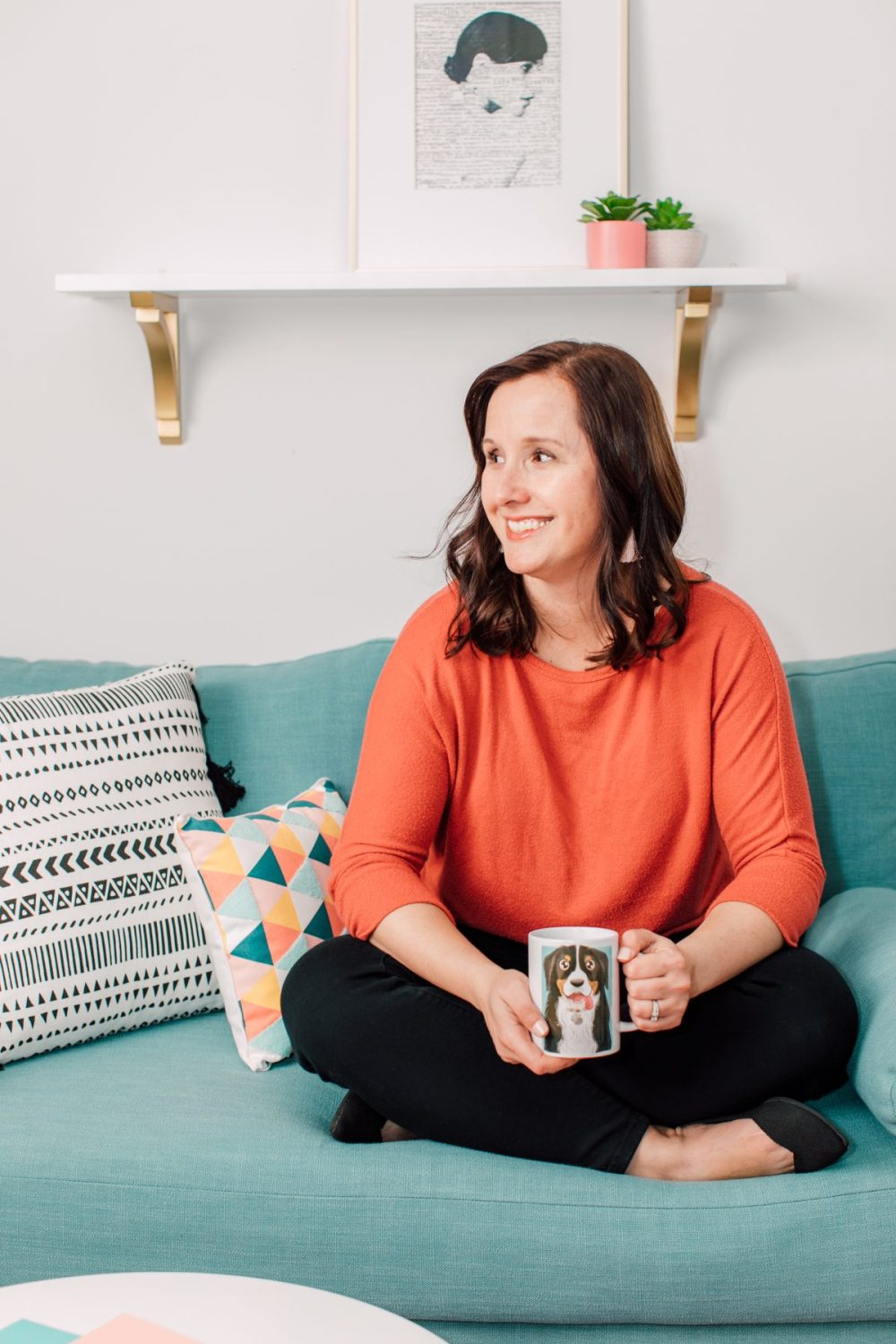 How Did You Get Started Blogging?
Well, it helps that I've been blogging since the beginning of time. Well, at least near the beginning of blogs. In 2004, I moved across the country to attend graduate school in Boston, MA. I wanted to keep my family back home up to date on what was happening with me, so I started a blog.
For years it was just my musings about life, but at some point I started sharing the crafts I was making. Those original blog posts were…something else. Imagine a dark, blurry photo of a pot holder with a bad filter and "I made a pot holder." below it.
That's it. That's the post.
Over the years, I've gotten a wee bit better at this whole blogging thing. I'm mostly self-taught when it comes to everything you'll find here, from photography to graphic design to connecting with brands to figuring out business accounting (ugh, the worst). I use bits and pieces from my various degrees (I have a BA in Humanities with an emphasis in English and writing, plus an art minor and a business minor AND I got an MA in writing, literature, and publishing) but mostly I've just figured out things as I go.
I want mention the privilege I've had to build this life, thanks to graduating college without a suffocating amount of debt (thanks to my grandma), finding a job right out of graduate school in the middle of the great recession that gave me the space to work on my blog in the evenings and on weekends, and having a very supportive family who have helped me along the way. Not everyone has this solid foundation and I recognize that it's part of what's made me successful.
Why "Hey Let's Make Stuff!"?
You're not going to believe me, but my original blog was called Let's Eat Grandpa. It's from an old grammar joke—"Let's eat, grandpa! Let's eat grandpa! Punctuation saves lives." I'm a long-time grammar nerd and always thought it was funny.
But I eventually grew out of that quirky name and in 2015, I branded with the name Hey, Let's Make Stuff! because I wanted this to be an inclusive, welcoming table where everyone can come to craft!
YOU are welcome here, I promise.
Do You Have a "Real" Job, Too?
This question always cracks me up—blogging is a real job! Trust me, I work more than I ever did when I worked a "real" job.
Hey, Let's Make Stuff! is my full-time job and the primary income source for our family. My amazing husband Ryan does contract work as a software programmer, but he's also an incredible dad and is homeschooling our twin boys because of the pandemic.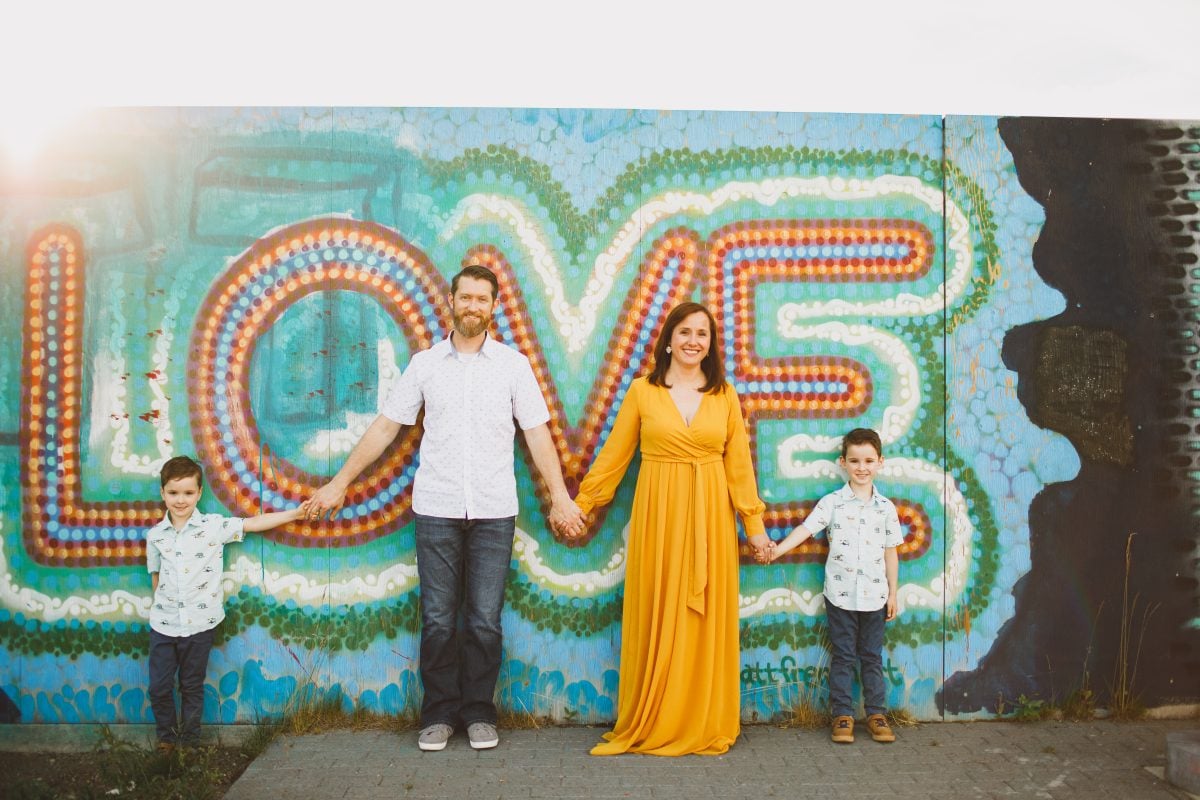 I work a normal workweek and try to keep evenings and weekends free for our family. I love the flexibility of this job as well—kid gets sick? No problem, I've got time for snuggles.
How Do You Make Money?
Another awkward question! But I understand that to people outside our blogging world, the idea that you can make a living by putting crafts on the internet is weird.
I make money a few ways. The first is the ads you see on my blog. The second is by selling digital files and ebooks (check out my shop!). The third is affiliate income, which is a small commission I make when you purchase items through links here. The fourth is sponsored content, which is when I partner with brands I love to showcase their products.
None of these income channels happened overnight. This took years of hard work to get to this point (remember the pot holder above!).
How Do I Get Started Blogging?
All of this sounds great, right? Thing is…it's a LOT of work, and built over many many years.
There are lots of courses out there on blogging, but my best piece of advice would be to try and find a job writing for another blogger (be clear that you'd love a writing job to get more experience with blogging in general). Through writing, you'll learn things like SEO (search engine optimization), post structure, and more. You may also get an insider peek at just what goes into creating a blog, plus you may be able to build connections. Word travels fast in our community and sometimes success is partly knowing the right people in the right moment.
That plus a whole lotta hard work.
Are You Hiring?
You can check out our jobs page for current openings!
What Camera and Lens Do You Use?
I shoot with two cameras:
Nikon D610 with a Sigma Art Series Lens. This is an older camera and lens but the combo still works really well for me. I use this combo for most of my straight-ahead shots of finished projects. I also have a few other lenses for wider shots.
Sony A6000 with a variety of lenses. I use this camera primarily for overhead tutorial shots.
What Photography Lighting Do You Use?
I get even more questions about lighting. My photos are known for being light and bright and oversaturated. This is a combination of lighting AND editing. I live in Northwest Washington and it is DARK here. I never shoot with natural light since we don't get much.
For most photos you see on Instagram, I use two continuous LED lights. I get the lights as close to my subject as possible to minimize shadows.
For wider shots, especially of my boys, and for video, I add a big Apurture LightStorm light with a softbox umbrella. It's huge but it works really well.
Then the biggest thing I do is edit the heck out of my photos in Adobe Lightroom. You can really see the difference between out of the camera and what's possible in an editing software: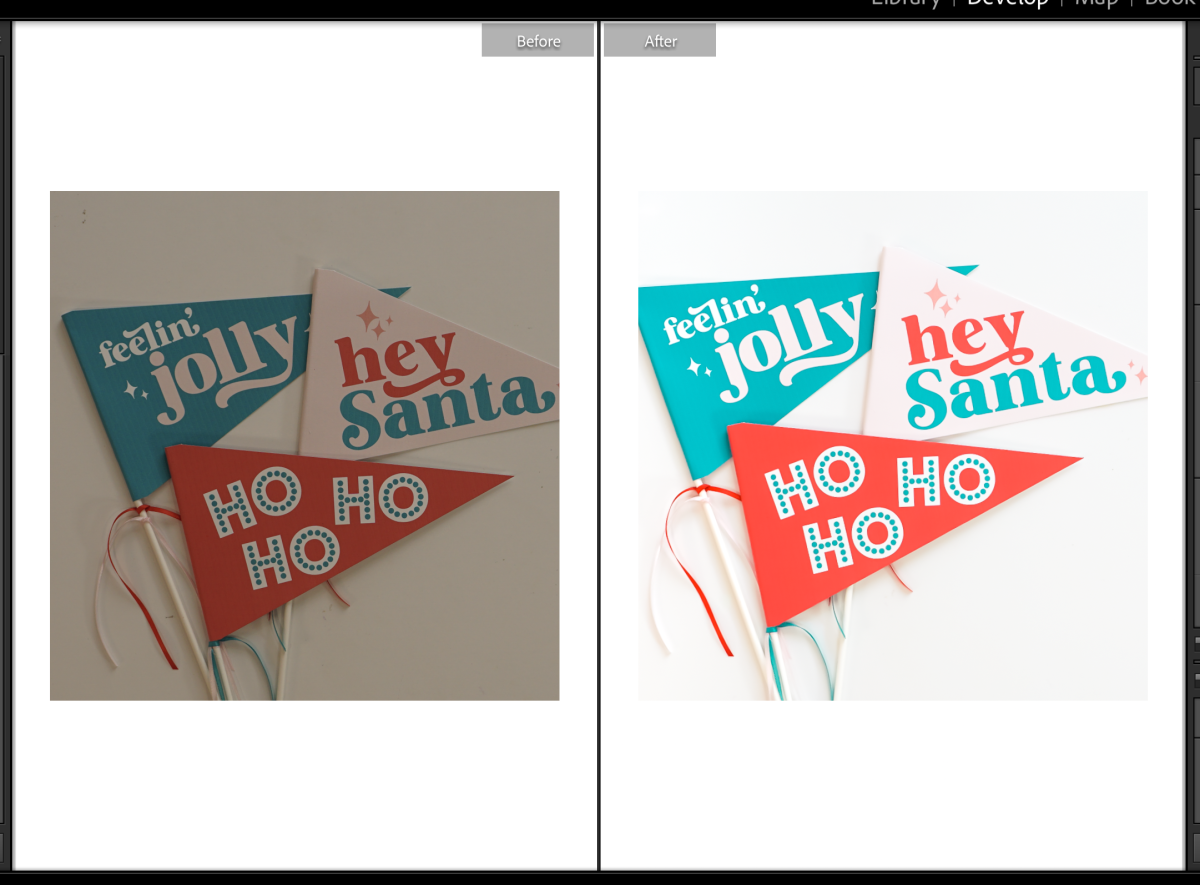 Where'd You Get _____ In Your Craft Room?
Stay tuned for an upcoming series on my craft studio! We moved to our "treehouse" in the Pacific Northwest in July 2020, and it's been a process to get everything set up. Links to products in my studio are coming soon!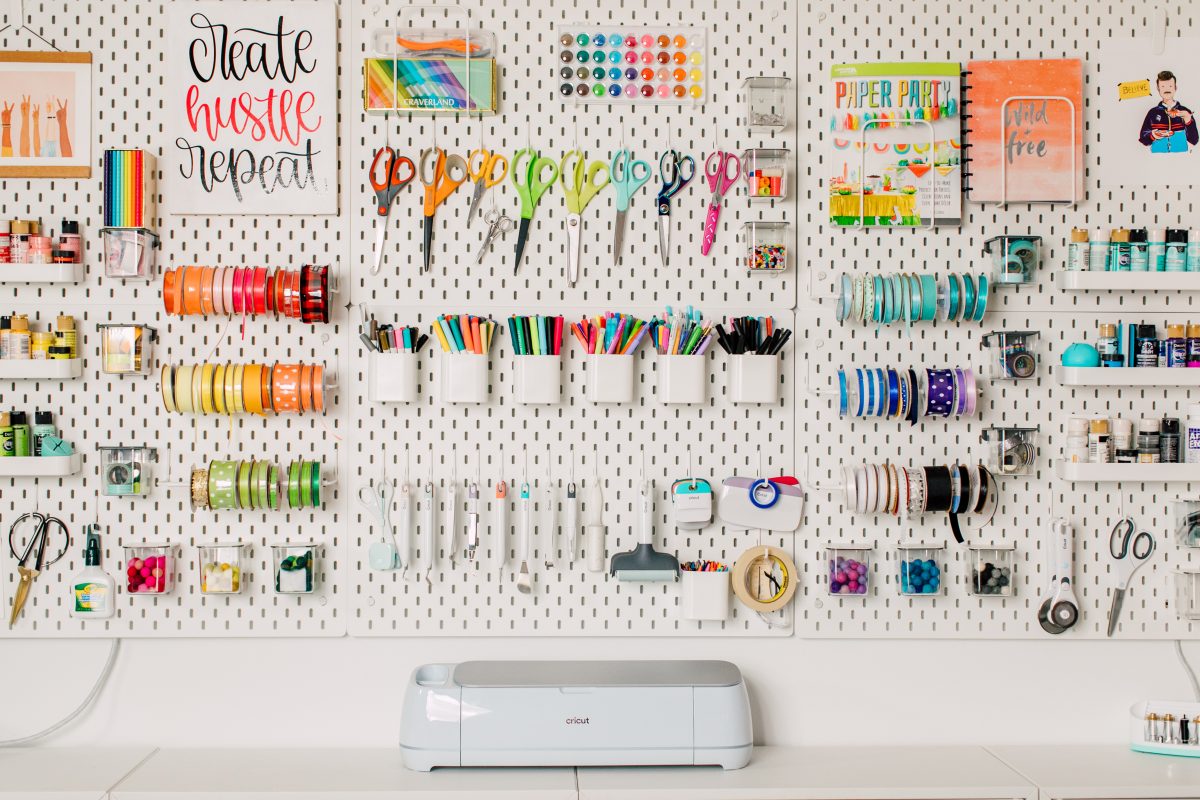 Wait, You Live in a Treehouse?
Okay, not like an actual treehouse, but it's about as close as you can get! It looks like it's suspended in the trees. My friend Crystal from Hello Creative Family actually grew up in this house. We bought it from her parents after she mentioned they were selling in the area we were looking to move!
We're doing a ton of updates, which you can check out on my personal Instagram account, Our Cedar Treehouse.
Who Designed Your Website?
I love my bright and happy site! It was designed by Laura at Pixel Me Designs.
Can You Come Give Me Personal Lessons for my Cricut?
I wish I could come to each and every crafter's house to offer you personalized instruction! Alas, I am not a time traveling robot. So instead, I've created the Learn Your Cricut series of ebooks! They are designed to work with your specific Cricut machine. They are the most thorough, yet simple way to learn to use your Cricut out there!
Can I Post Your Project On my Blog?
Yes, but please follow these guidelines: You can post one photo of our finished project with a properly credited do-follow link to the original blog post.
DO NOT post the entire content of any blog post or written tutorial without written permission from us. You may not alter images in anyway, including adding your watermark. All content on Hey, Let's Make Stuff! is protected by copyright law.
Do You Do Sponsored Content?
Definitely! If you think your brand would be a good match for our readers and content, head over to the Work With Us page for more details and then reach out to us via email.
Do You Accept Guest Posts?
We do not accept guest posts or link placement at this time.