The Cricut Knife Blade is finally here! Get the inside scoop on this new blade—what it is, how it works, tips & tricks, and where to get it. The Cricut Knife Blade will change the way you craft and create!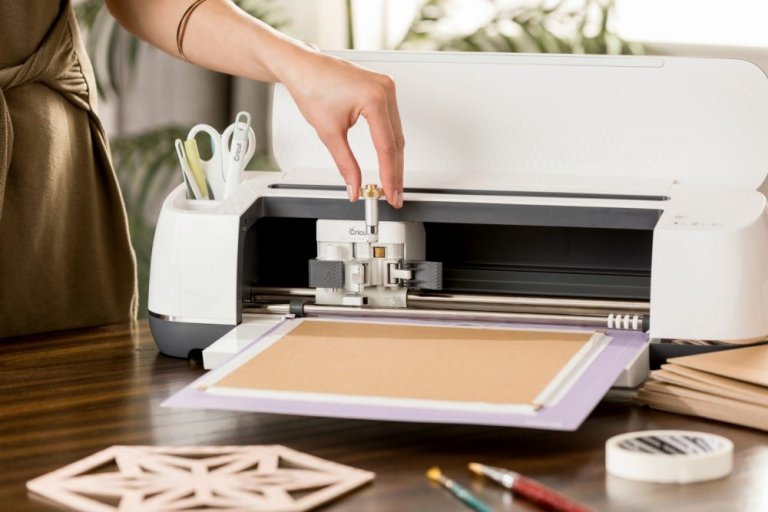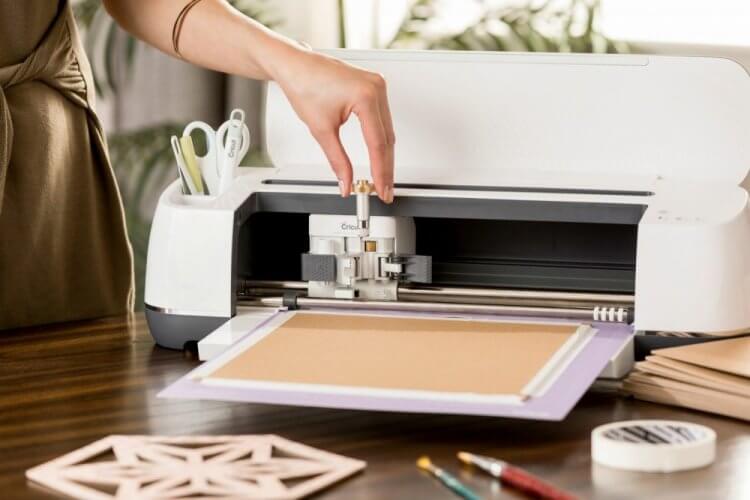 As a beta tester, I received a Knife Blade and materials from Cricut for this post.
Last August, I was fortunate to attend the launch of the Cricut Maker. While we were there, we also heard about the launch of the Knife Blade, which was one of the two new tools (along with the rotary blade) that were launching with the Cricut Maker.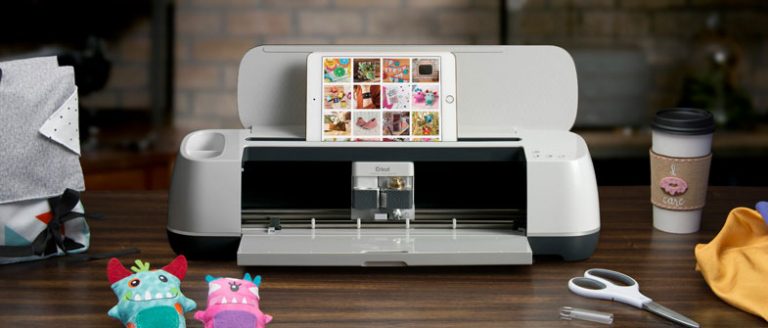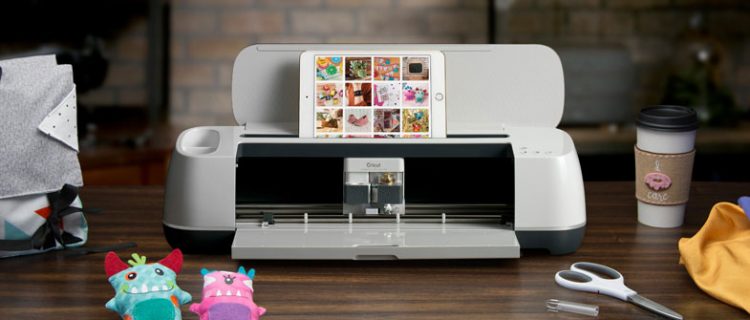 The Knife Blade, however, was delayed due to qualification issues. One thing I like about Cricut is that they won't bring a product to market unless they are truly happy with the user experience. And the Cricut Knife Blade was one of those products.
Originally slated for October, the Knife Blade has been much anticipated by users. I understand the frustration that it's been delayed so long—everyone expected it to be ready sooner and it's been a long wait with not a lot of information about it. The frustration is justified.
Cricut Knife Blade Launch
But the wait is over! I am so excited to be one of the first consumers to be able to try the new Knife Blade, which launches today. In March, I headed to Cricut headquarters in Salt Lake City to learn all about this new blade and how to use it—and now I'm so excited that I can finally share everything I learned with you!
Keeping my mouth shut until the launch today has been so hard! Whenever I learn something new about my Cricut, I want to share it immediately. So, I think I might need an award for keeping my lips sealed until now. Please send cookies.
Over the next few weeks, I'll be talking about the Knife Blade, plus sharing important information as well as tips and tricks for getting the best results with this new tool. Today I'm starting with a basic overview of what you're getting with the Cricut Knife Blade—what it is, how it works, and some things you definitely need to know about it before you use it.
What is the Cricut Knife Blade?
The Cricut Knife Blade is one of the new tools that works exclusively with the Cricut Maker. The Knife Blade is designed to cut materials much thicker than anything else the Cricut Explore has been able to cut before, even with the Deep Cut blade. Materials can be up to 3/32″ thick.
Think chipboard, thick leather, balsa wood, basswood, and more! It's similar to a super precise X-ACTO knife for your Cricut. Look how large the blade is compared to the standard Fine Point blade!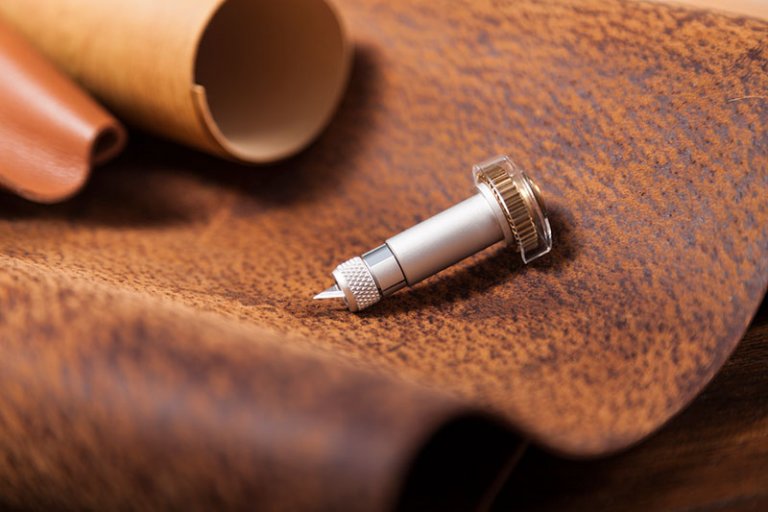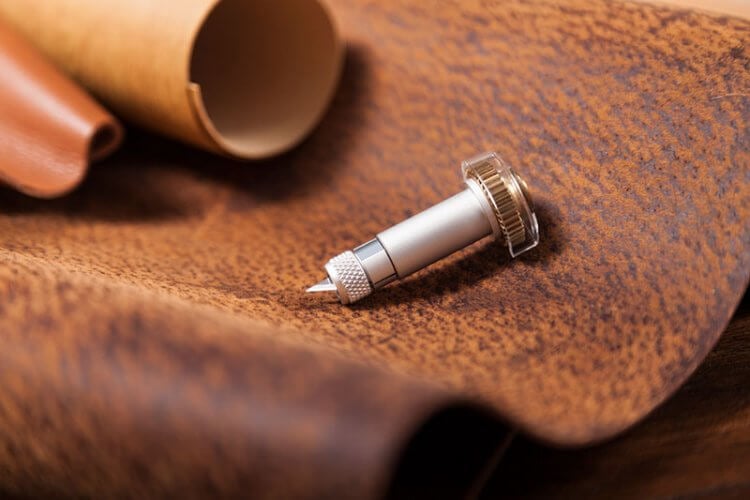 Some users are frustrated that this new blade only works with the Cricut Maker. This is understandable. The problem is, there is no way to even make the Cricut Explore work with this new blade.
The amount of pressure needed to cut thicker materials is 10x greater than what the Explore was designed to cut, plus the way the blade functions is different. It just physically impossible for the Cricut Explore to use this type of technology.
How does the Cricut Knife Blade Work?
The Knife Blade works a bit differently than the Fine Point blade and the Deep Cut blade. Instead of just doing, for instance, 5 identical passes over your material to get a deeper cut, the Knife Blade starts with lighter pressure for the first few passes, increases pressure, and then decreases pressure for the last pass or two.
Again, this is similar to how you'd use an X-ACTO knife by hand. You'd do a lighter scoring pass first to get your line straight, and then increase your cut pressure, and then do a light pass to finish the cut. Because of the variable pressure, the Knife Blade gives you a much cleaner cut on thicker materials.
What do I need to know about the Cricut Knife Blade?
Guys, there is SO MUCH to learn about this new blade. Here is everything I've covered for the Knife Blade:
Note that the Knife Blade only works with the desktop version of Cricut Design Space. There are several reasons for this, which I go into in the 10 things you must know post.
In the meantime, the biggest thing you need to do is shift your mindset about how it works. The Cricut has always been thought of as a tool for making quick and easy projects. The Knife Blade, however, requires you shift away from that perspective.
Because cutting thicker materials requires so many passes, using the Knife Blade is not quick. 20 precise passes through balsa wood requires time. The Knife Blade isn't for last-minute projects. It's for creating incredible projects that you've never been able to make before.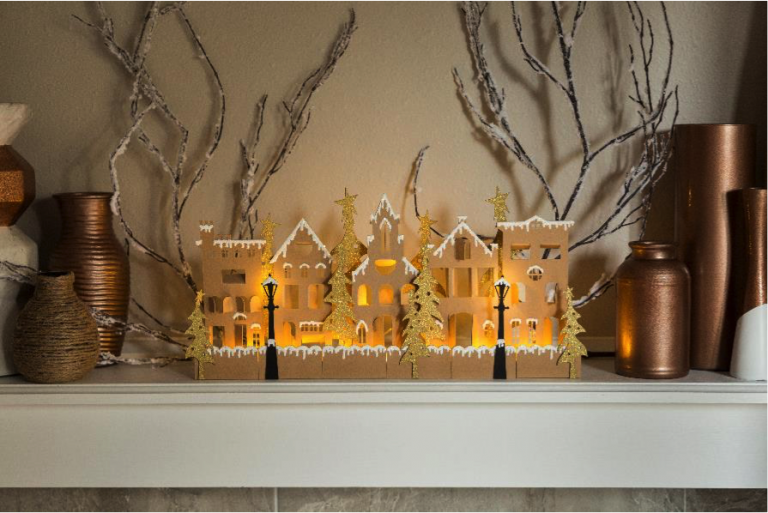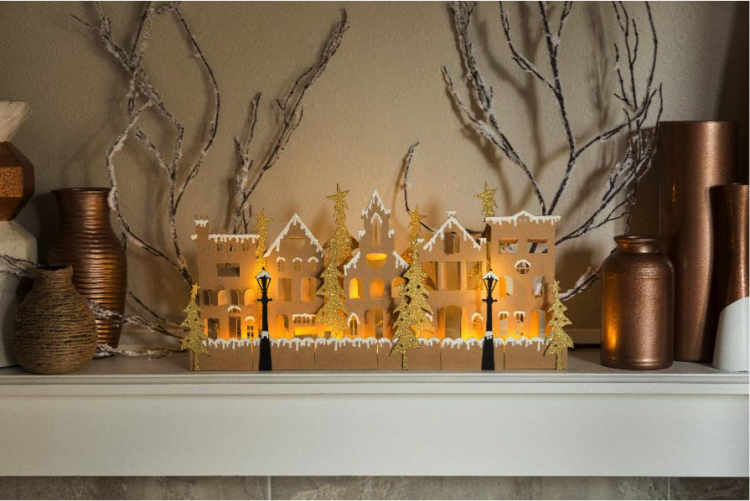 And while the Knife Blade isn't difficult to use, it does require preparation and forethought for your projects. Thicker materials are often more expensive so you want to make sure you're doing everything right. I will cover a lot of this preparation in my post next week—important things you need to do to help ensure your project cuts well. This is so much more than slapping a piece of cardstock on a mat and making a quick and easy card! But the end result is worth it—you will be able to make amazing projects you never thought possible, like this adorable cactus cupcake stand and leather luggage tags!
Where can I buy the Cricut Knife Blade?
The Cricut Knife Blade is available on Cricut.com. As I find them on retailer websites, I will list those below. The Knife Blade is not yet available in store, though you'll see it soon!
Due to the potential popularity of this blade, there's a good chance it will sell out quickly. Cricut has assured us that they have ongoing production for the blade and it should be restocked consistently. If you don't get one right away, don't worry! More will be available soon.
Friends, this Knife Blade is a game changer. The Cricut has always been a crafting machine, but the Knife Blade makes it so much more. You'll be able to make all sorts of incredible home decor ideas like wood signs, hobby projects like model airplanes and puzzles, beautiful leather jewelry and more.