With the Cricut Knife Blade, your crafting possibilities are endless! Get all my best tips for cutting chipboard with the Cricut Knife Blade, including what chipboard to buy and tricks to ensure your chipboard projects turn out great!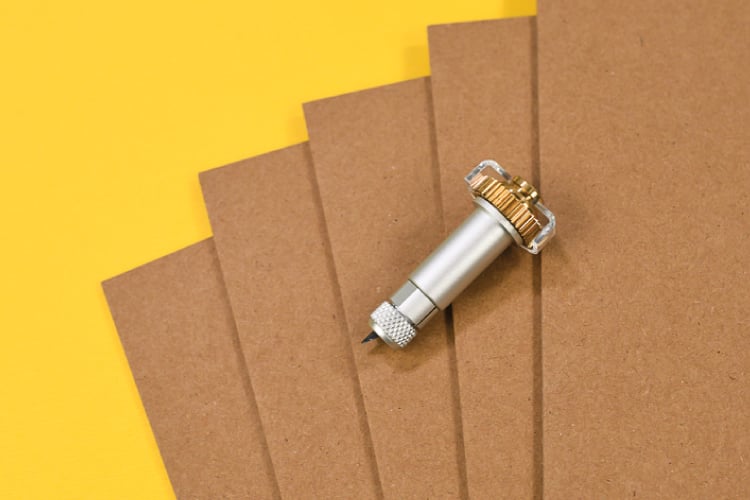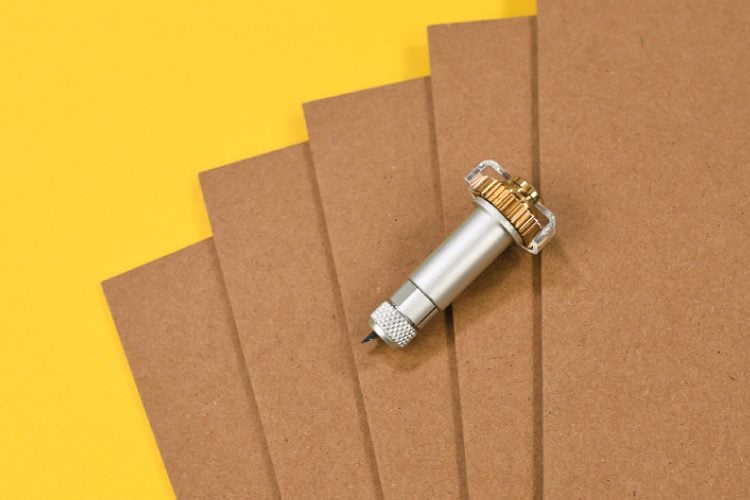 Have you been following along with my Knife Blade tutorials? Make sure you read them all before cutting with your Knife Blade—it will save you a lot of time (and money!) if you're doing things right the first time. Today we're covering chipboard, my absolute favorite material to cut with the Knife Blade!
What is Chipboard?
Chipboard is basically a material made from the waste of other paper products. It is pressed together with glue until it is quite sturdy and smooth.
What to Look for in Chipboard
Because it's a composite material, chipboard quality falls all over the spectrum. When I was at Cricut Headquarters in March, they told us that they have tried dozens of different types and brands of chipboard…and all of them failed to meet their standards. They found that every chipboard they tried had too many defects within the material to cut consistently without shredding the chipboard, getting stuck, or breaking the blade.
Not good, right?
So Cricut spent a lot of time and resources creating their own Cricut Chipboard. Yes, it kinda sucks that other chipboard doesn't cut consistently. You can always give others a shot, but know that you could damage your blade. Therefore, Cricut only felt comfortable qualifying their own chipboard, which has far fewer defects than other brands. If you do want to look at other brands, keep the thickness around 2mm.
That being said, Cricut Chipboard is AWESOME. I really love how it cuts. And it generally cuts more quickly and with fewer passes than wood, while still feeling just as sturdy (if not sturdier!).
Where Can I Buy Cricut Chipboard?
You can find Cricut Chipboard on the following sites:
And you may also be able to find it in some of your local craft retailers who sell Cricut supplies.
Tips For Cutting Chipboard
Here are a few things you want to keep in mind when cutting chipboard. If you haven't read it already, make sure to review Cricut Knife Blade Tips For Success. That post has important information you need to know any time you use your Cricut Knife Blade.
I mentioned in the tips post to keep your cuts at least the width of a pencil wide. Like cutting basswood, this is particularly important with chipboard. The smaller the cuts, the more likely your chipboard is to start peeling in layers (again—this is a composite material).
If your chipboard has a bow or warp, place it so the concave side (the inside of the curve) is facing the mat.
When cutting, use a StrongGrip mat, and make sure to tape down all four edges. If your mat is not new, use a brayer to really press your chipboard into the adhesive on the mat. You don't want it shifting during cutting!
Make sure your piece is no wider than 11″ wide. Move the star wheels to the right on your machine so that they do not hit your chipboard (see that tips post above).
While cutting, if pieces start to "pop" out of your project, you can remove the smaller pieces. I'd keep larger pieces in the machine, however—removing them can cause your material to shift slightly. If one of these popped pieces jams your Cricut, do not remove your project from your machine! Clear the debris (I like canned compressed air for this purpose) and hit the "go" button again to restart where the machine left off.
Like I said in my tips post, cutting thicker materials takes far more passes than cutting thinner materials. But I did find that my chipboard projects are often done in fewer cuts than Cricut Design Space thinks. So start checking to see if your project is cutting all the way through around pass #12. Pause it and check. If it's cut through on your whole project by then, you can just hit pause and unload your mat. If not, do not unload your mat but just press the "go" button to resume cutting.
At the end of your cut, before you remove your mat, double check that it's cut all the way through. If not, Cricut Design Space will give you the option to do one more pass. If you do that and there's still small corners or parts that haven't cut all the way through, but the majority has, then remove your mat, release your project, and use a craft knife to cut the last little bits in the corners.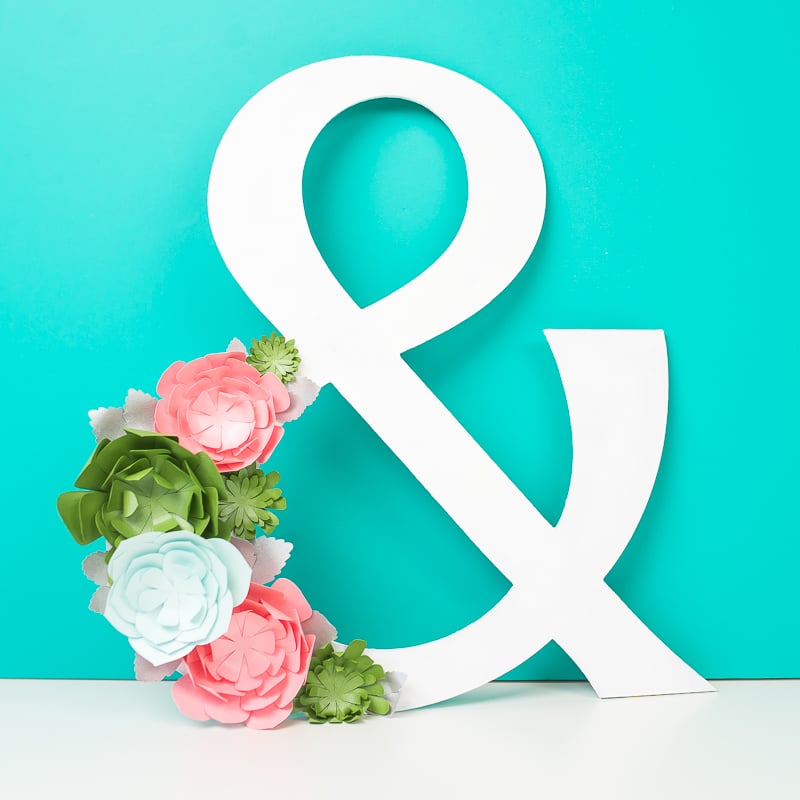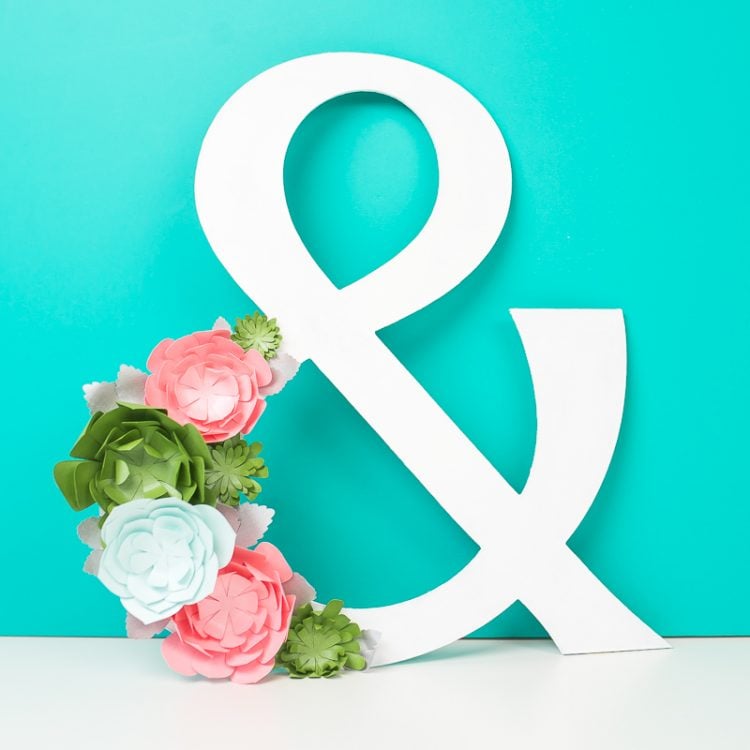 You can paint chipboard, just make sure to seal it first! Modpodge worked great for me! I hand-painted this ampersand and I think it turned out super cute with some paper succulents! If you have any questions about cutting chipboard with your Cricut, let me know in the comments!