The new Cricut Knife Blade is an amazing tool in your Cricut arsenal. But what are the Cricut Knife Blade materials? Here are the qualified materials, plus a few others that you might try!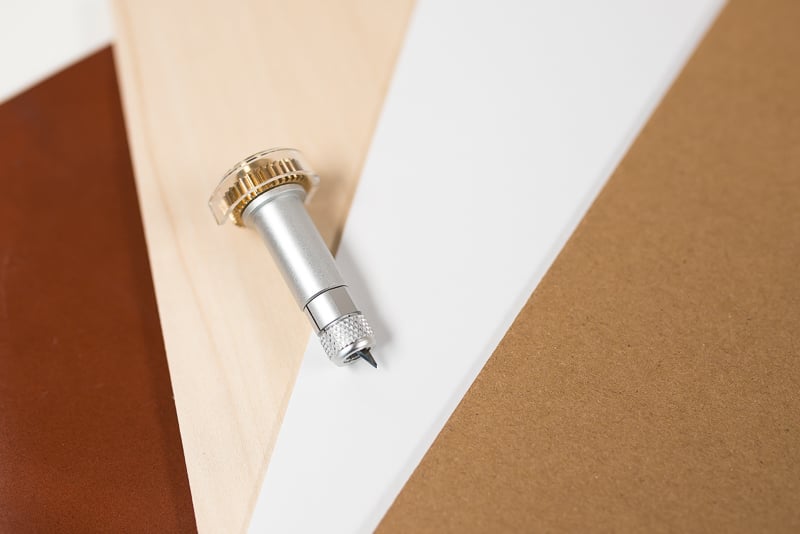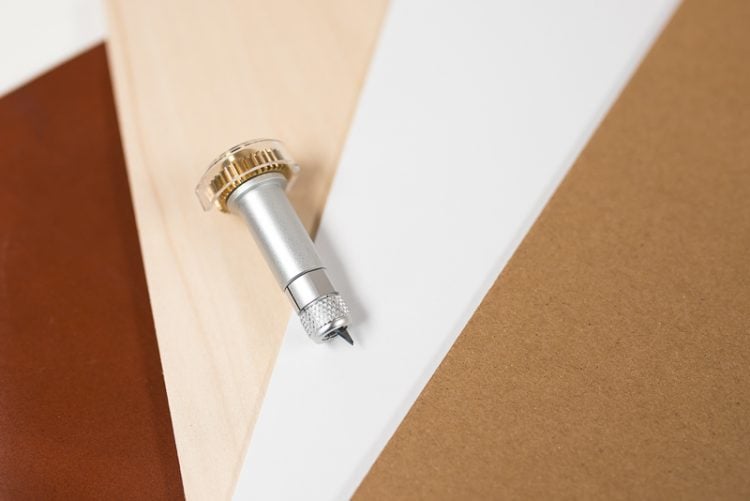 Have any of you had a chance to play around with the Cricut Knife Blade? I've been doing all sorts of projects using mine—it's so amazing what it can do. So far I've cut Cricut chipboard (a bunch—I am loving this material!) 1/32″ balsa wood, and 1/16″ basswood. But there are quite a few materials that Cricut has qualified as working with the Knife Blade! These materials have been tested and re-tested by Cricut and they feel good putting their stamp of approval on them. I will update this list as Cricut releases more qualified materials.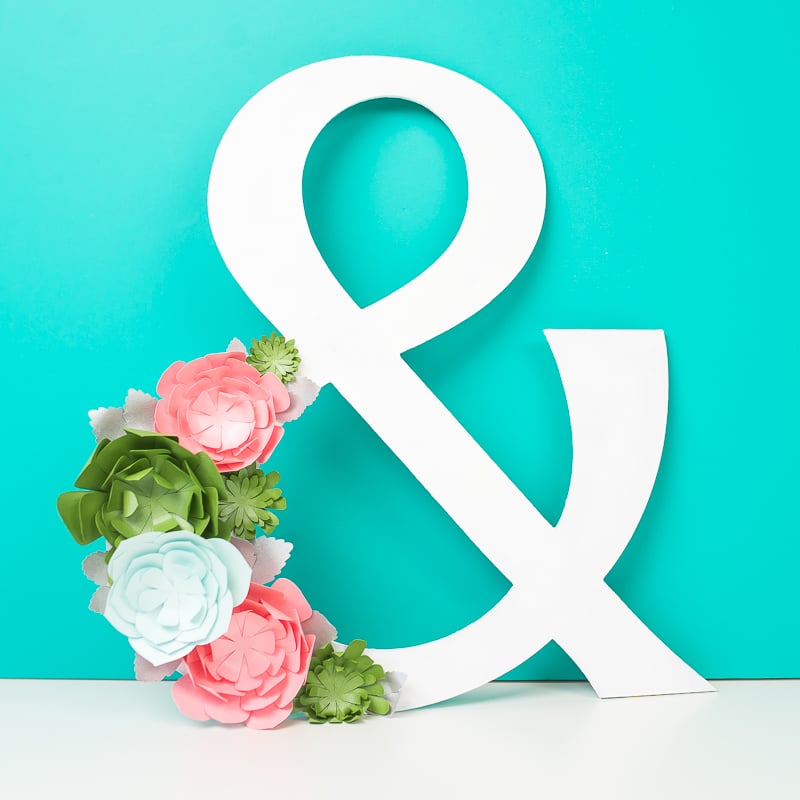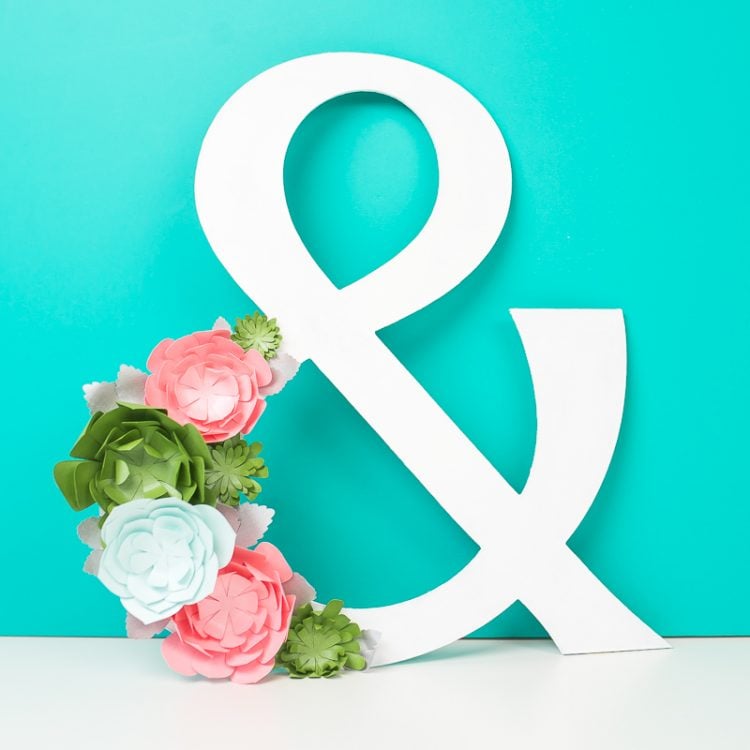 Qualified Cricut Knife Blade Materials
1/32" Balsa Wood
1/16" Balsa Wood
3/32" Balsa Wood
1/32" Basswood
1/16" Basswood
Cricut Chipboard
1.5mm Craft Foam
2mm Craft Foam
3mm Craft Foam
2-3oz Soft Garment Leather
4-5oz Soft Garment Leather
4-5oz Stiff Tooling Leather
6-7oz Stiff Tooling Leather
2-ply Matboard
4-ply Matboard
Material Notes
There are a few things to note about the above materials. These notes come from my own personal experience, as well as that of people I know at Cricut and other friends who have been working with the knife blade. I will also be doing individual posts on these materials in the upcoming weeks so you can learn all the specifics for cutting these materials!
If you haven't already, make sure you read my Cricut Knife Blade Tips for Success post before cutting!
Balsa Wood: Balsa is very soft. I have found it works better for larger cuts rather than anything intricate—it just tends to break if your cut is too delicate. One use I really liked was our name tags that Cricut made for us at the Knife Blade training back in March. They were an outline of our name with patterned iron on in a script for our actual name. It was pretty cool. (New Post: Cutting Balsa Wood with the Cricut Knife Blade)
Basswood: If you're going for a wood look, I recommend basswood over balsa. It's much sturdier and I've had quite a bit of success cutting it. Look for pieces that aren't composite pieces—basically smaller pieces glued together. The Knife Blade has a tendency to cancel out if it hits that glue line. Check out Hobby Lobby's hobby section (where model airplanes are) for good, not-composite pieces of basswood. (New Post: Tips for Cutting Basswood with the Cricut Knife Blade)
Chipboard: Users have really only had luck using Cricut's chipboard. When I was visiting in March, the Cricut Knife Blade team said they'd tested dozens of brands of chipboard and they all had too many defects to cut properly. Chipboard is generally made of recycled materials and is full of imperfections. So if you're going to cut chipboard, I'd recommend Cricut's brand—I've had great success with it. Of course, as always, if you want to test something else, go for it! If you're going to paint chipboard, make sure you seal it first with ModPodge or another sealant, since chipboard will soak up paint just like paper. (New Post: Cutting Chipboard with the Cricut Knife Blade)
Craft Foam: I haven't played around with craft foam yet, but one of the cool things is that although the Cricut can technically cut only 2.4mm materials, you can actually cut 3mm craft foam because it's so pliable. This one is next on my list to try!
Leather: There is so much to know about the different kinds of leather out there. We got a leather primer at Cricut headquarters and woah—lots to learn about working with it! Just know that leather is a natural product so, like chipboard, it may have defects. If your blade stops cutting, clear any debris and just hit the Go button again. For leather, use the shiny side of the leather down. (New Post: Cut Leather with the Cricut Explore and Maker)
Matboard: Since matboard comes in "plys" I think it's a little more susceptible to layers peeling off as you cut. So like balsa wood, keep your cuts more simple so you don't end up with peeling materials. I am going to test this material as well. New Post: Cutting Matboard with the Cricut Knife Blade)
Other Materials
While Cricut has qualified the above materials, there's nothing stopping you from trying other materials as well! There are no way to make custom materials for the Knife Blade, so choose whatever qualified material seems closest and watch your blade carefully so you can stop it once it cuts all the way through your non-qualified material. Think stencil plastic, ShrinkyDinks, veneer, cork, and who knows what else! Test, test, test and see what your Cricut Knife Blade can do!