Looking to buy a Cricut, but stuck between choosing the Cricut Maker vs the Explore Air 2? Here's everything you need to know to help you make an informed decision about your purchase!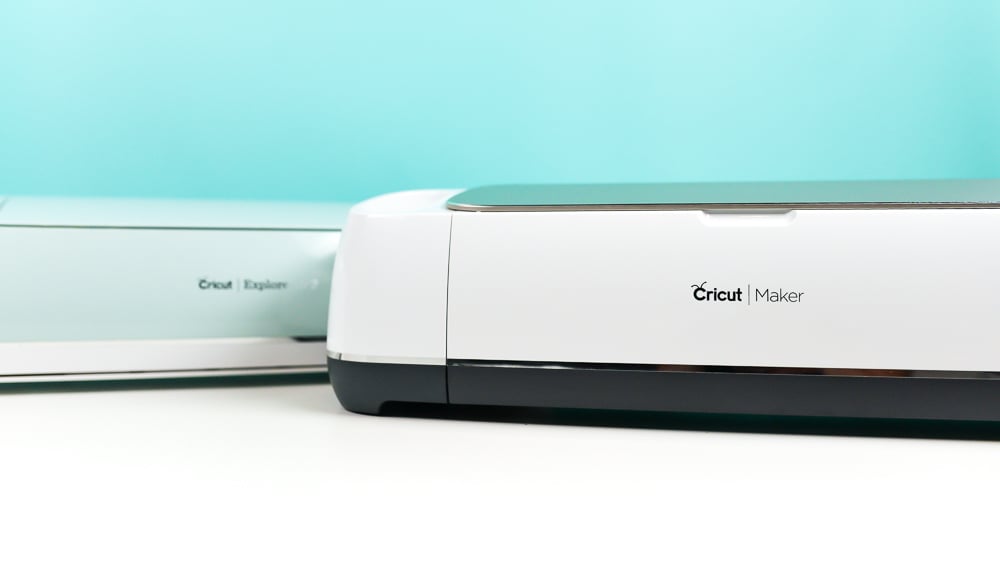 This post is sponsored by Cricut but all opinions are my own.
If you're in the market for a Cricut, you're probably trying to decide between the Cricut Explore Air 2 and the newer Cricut Maker. There's a significant price jump between the Explore and the Maker—but there are also a lot of improvements between the two machines. That doesn't mean, however, that the Explore Air 2 is terribly outdated. It's still a powerful machine that can take your crafting to the next level. So, how can you choose?
And if you're wondering whether or not to buy a Cricut at all, all I have for you is a resounding YES! I got my first Cricut Explore in 2014 and it literally changed my crafting life. If you've read my blog for any amount of time, you'll know that about 75% of my content these days is Cricut-based. I just can't get enough of crafting with my Cricut and I think you'll love it too.
I thought I'd make a project to help explain the differences between the two machines. This baby shower banner can be made using both machines, but I want to talk about using the Cricut Maker vs. Explore Air 2. You can find the files to make it in Design Space here.
Note that this post is specifically about the Cricut Explore Air 2. If you are looking at one of the other machines in the Explore series, you can learn about them in my post about the Cricut Machine Differences.
Paper Rosettes
To learn how to assemble paper rosettes, see my post How to Make Paper Rosettes. Note that this baby shower file doesn't need to be hand-modified like the files in that post.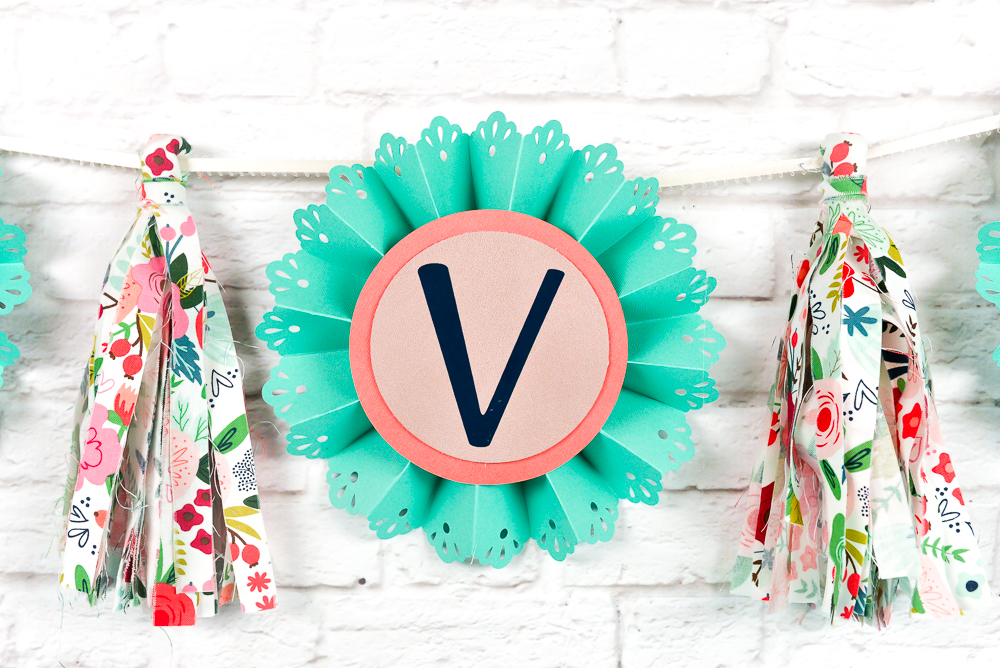 Let's chat materials. Let's start with cardstock, one of the most basic but most versatile materials. Both the Cricut Maker and the Cricut Explore Air 2 cut cardstock beautifully using the Fine Point blade, including both uncoated and coated cardstocks.
The key to making amazing paper rosettes, however, is the Cricut's ability to score. Both the Maker and the Explore Air 2 can score, which is an awesome feature in addition to cutting—and one that I use often since paper crafts are my favorite.
The tools the two machines use to score, however, are different. Both machines can use the Scoring Stylus, which basically uses pressure to create a score line. The Maker has an additional tool called the Scoring Wheel. Instead of using a dragging motion, it uses a tiny wheel that glides along your material to create a score line.
I used the Scoring Stylus for years—it's a great tool and scores most uncoated materials nicely. The green paper rosettes were scored using the Scoring Stylus.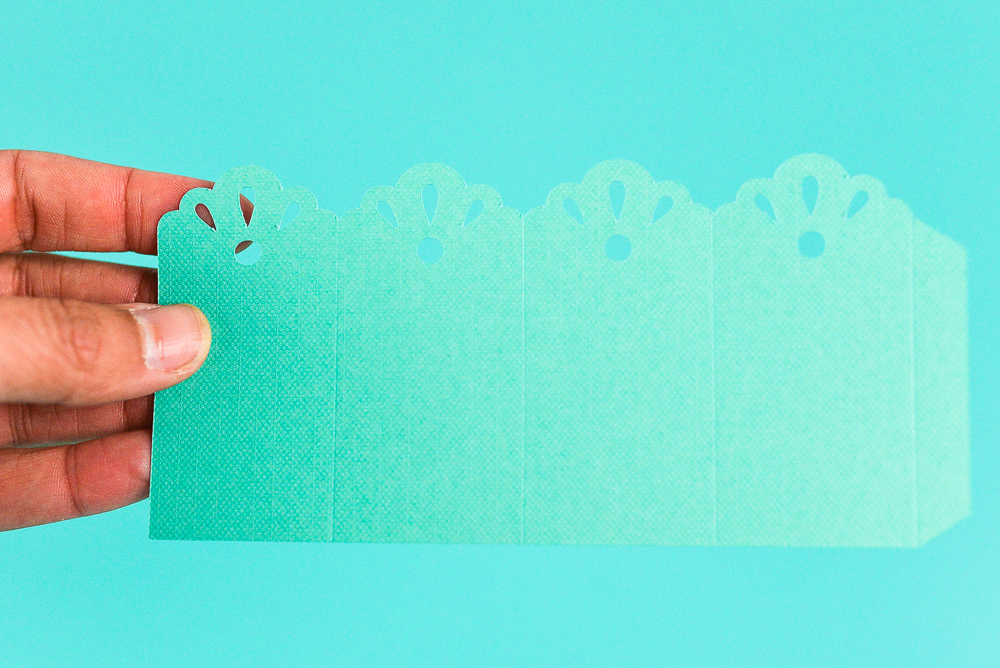 The Scoring Wheel takes scoring up a notch. First, depending on the material, it offers a deeper, more even score line. One complaint about the Scoring Stylus is that score lines are too faint on some materials. There are ways to try and get around this (see Using the Cricut Scoring Stylus).
Additionally, the Double Scoring Wheel allows you to score thicker, coated materials so that they bend without cracking along the fold line. The pink rosettes, made with Cricut Shimmer Paper, were scored using the Double Scoring Wheel and they came out perfectly, instead of cracking along the edges. Make sure to put your material pretty-side down on your mat so it double-scores properly.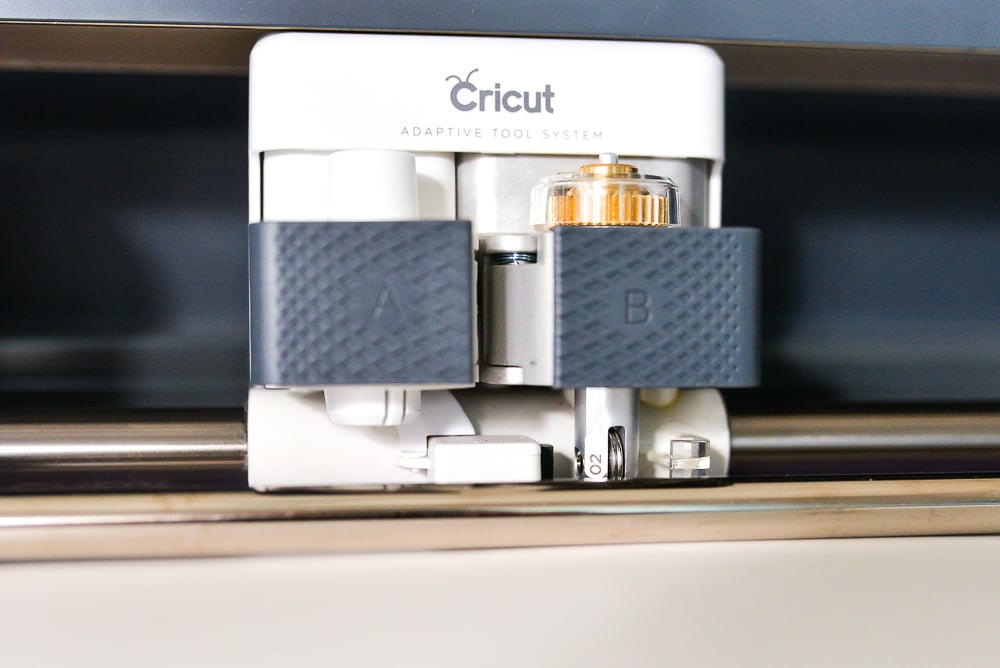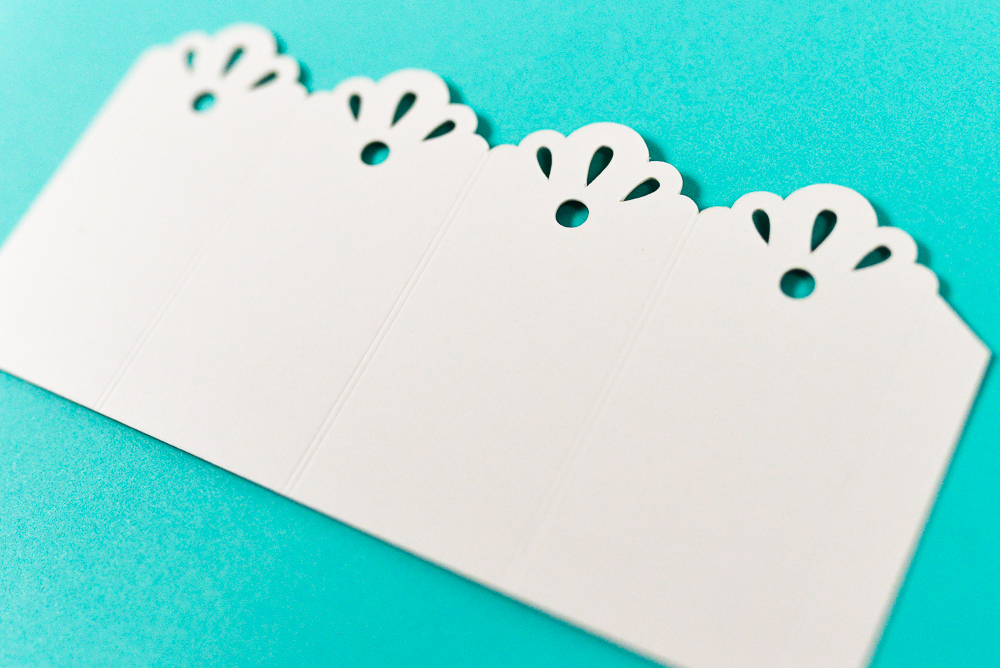 Read more about scoring with your Maker in my post Using the Cricut Scoring Wheels.
Verdict: If you're scoring simple materials or not using the scoring feature as much, the Cricut Explore Air 2 will work for you. But if you're a papercrafter and really want those nice deep score lines or the ability to score coated materials without them cracking, you should consider upgrading to the Maker.
Leather Medallions
On the front of each of these rosettes, I used two different kinds of leather. Both the Cricut Maker and the Explore Air 2 can cut leather, but the type of leather will determine whether or not you can use the fine point blade (Cricut faux leather), deep cut blade (tooling leather), or the Maker-only Knife Blade (thicker leather or garment leather).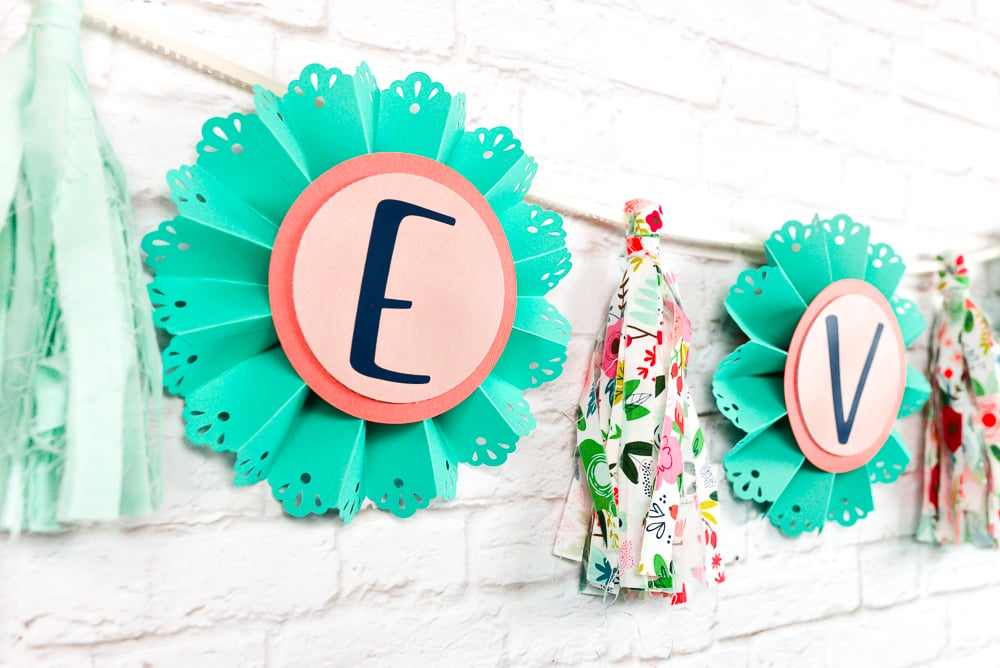 For this banner, I used Cricut rose gold genuine leather and my Deep Cut Blade—this can be cut on both the Explore and the Maker.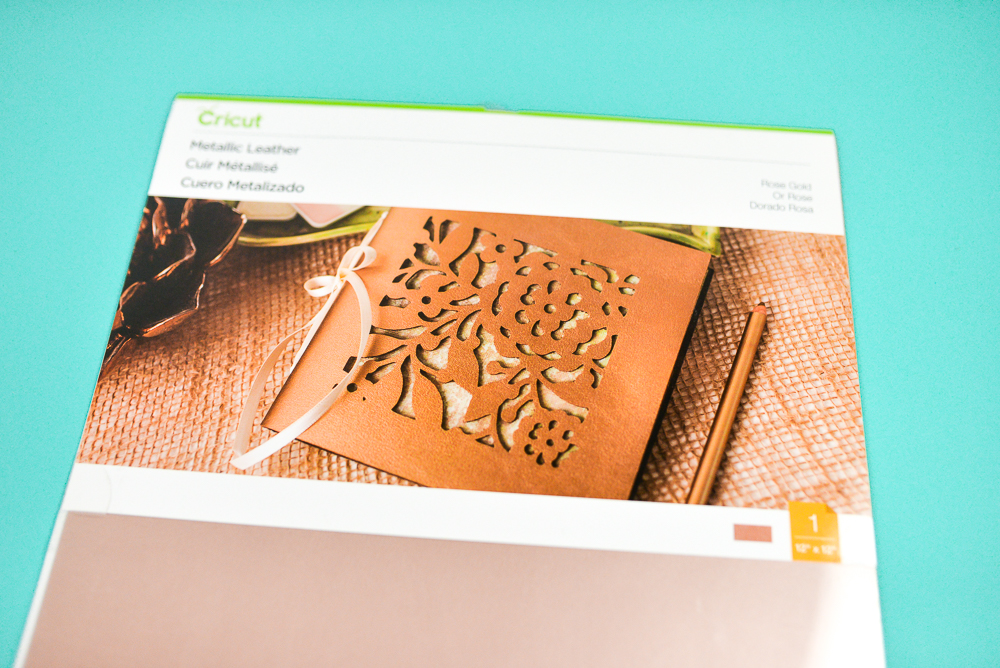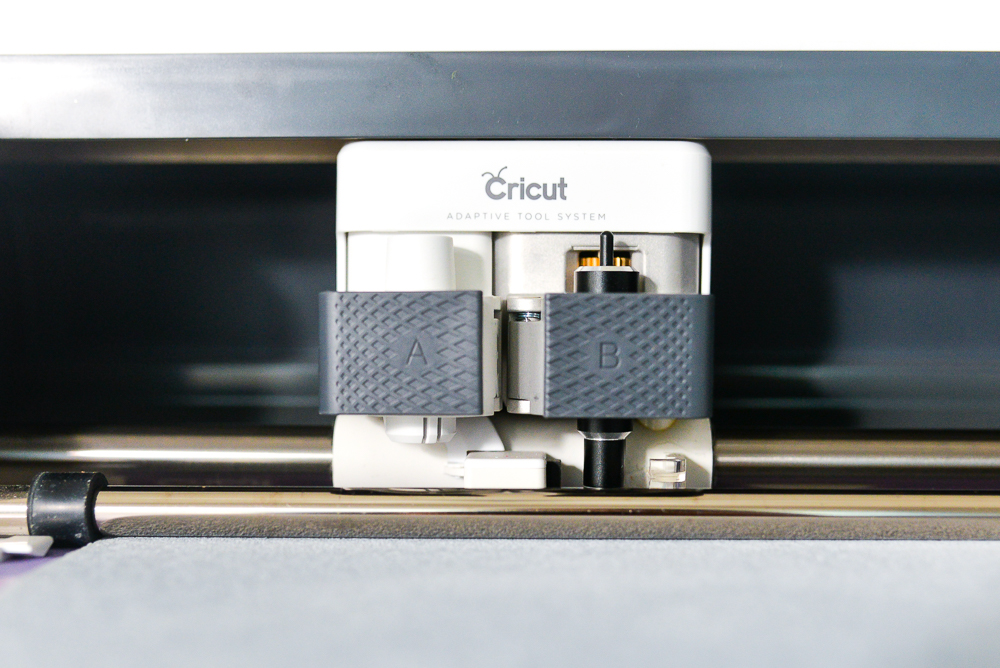 I also used 6oz – 7oz tooling leather for the outside rosettes (from Tandy Leather). This can only be cut using the Knife Blade on the Cricut Maker. I've written extensively on the Cricut Knife Blade, which you can start reading here. You'll also want to check out 10 Tips for Cricut Knife Blade projects—there are a ton of things you need to know before cutting leather for the first time!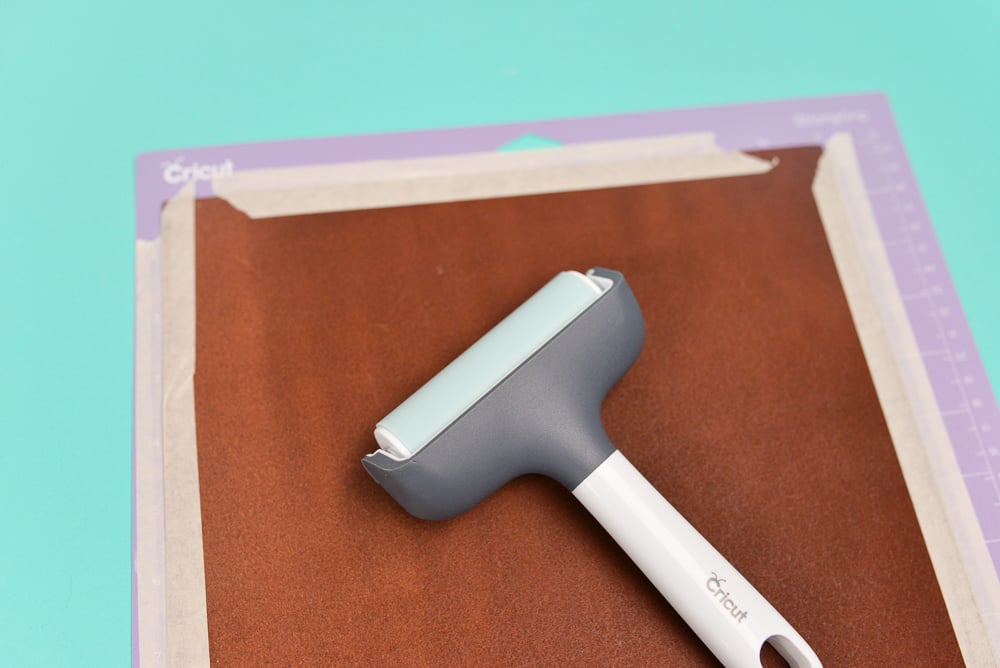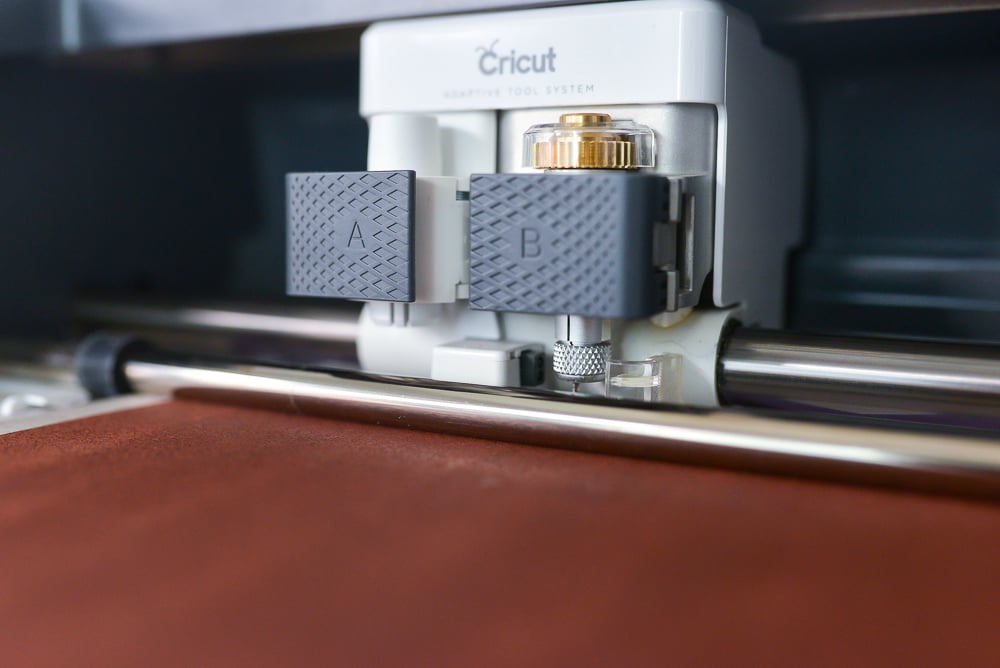 I just used a little craft glue to adhere these shimmer paper flower to the tooling leather medallions.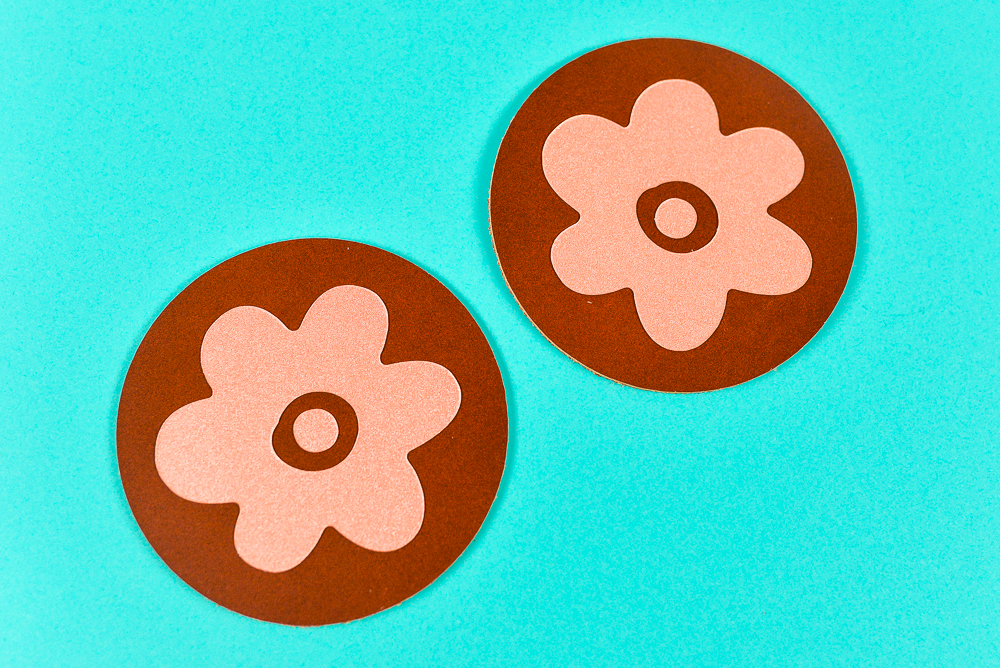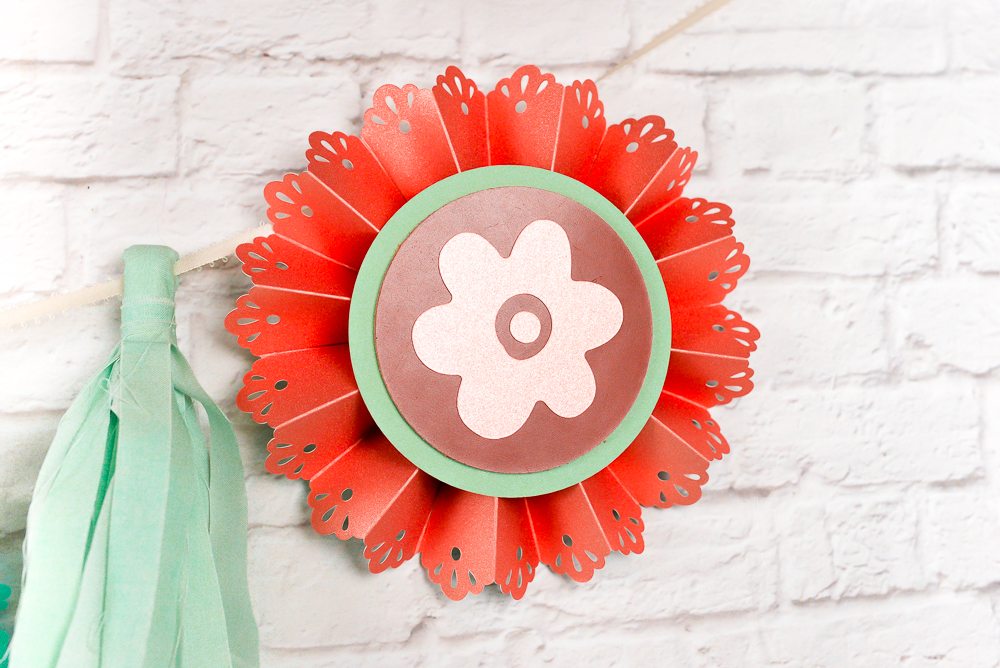 Verdict: It really depends on what type of leather you want to cut! Overall I prefer Cricut's genuine leather for most of my projects, which can be cut on the Explore Air 2. That being said, I love the capabilities of the Knife Blade for leather, as well as other materials, particularly chipboard and basswood. Check out those post to see if the Knife Blade is something you want—if so, Maker it is!
Fabric Tassels
Cutting fabric is basically a Maker-only feature. I wrote a separate tutorial for these cute fabric tassels, cut with the Rotary Blade on the Maker. There's not really a good alternative for these for the Cricut Explore. You can cut bonded fabric with the Bonded Fabric Blade, but type of material tends to be a lot thicker (and more expensive!) and you don't get the softness that you get from regular quilting cotton. You can learn even more about cutting fabric using the Cricut Maker here.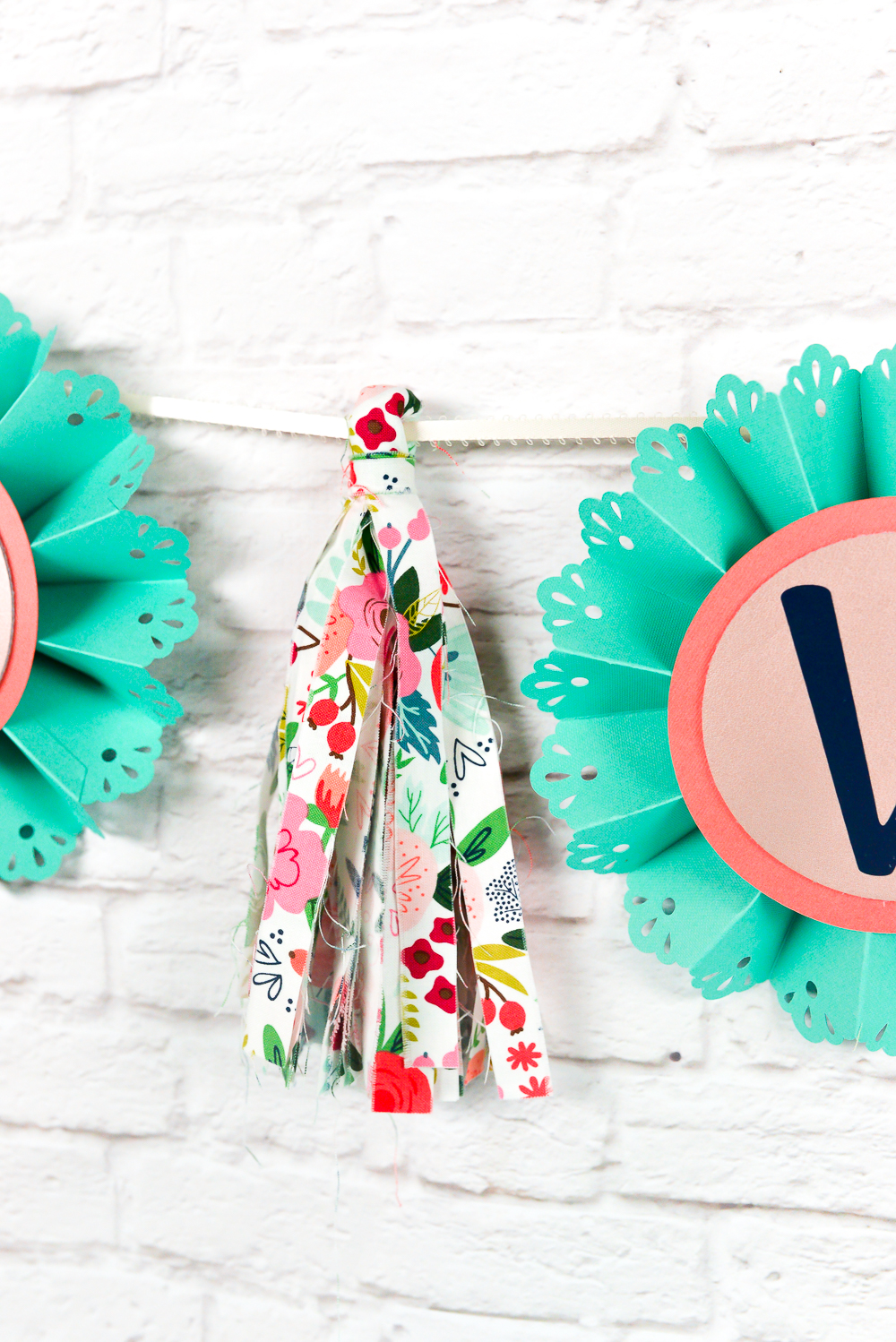 Verdict: If you want to cut fabric (or felt!), you 100% want to go with the Maker!
Cricut Maker vs. Explore Air 2
As you can see, there is a lot of overlap between the two Cricut machines—and I understand that it's a lot of money and can be a difficult decision to make.
For a long time, I recommended that users get an Explore Air 2 if they didn't want to cut thicker materials or fabric. But I've recently started to change my mind—and that's because of the Adaptive Tool System on the Maker. When the Scoring Wheel was released earlier this year, I started to see the possibilities for future tools that will only work on the Maker and not the Explore. And I don't want any user to feel like they missed out when some awesome new tool gets released in the future…and it only works on the Maker. So now I almost exclusively recommend the Maker, not only because of what it can do now…but what it can do in the future!
Note that in July 2019, four new tools were announced. These are Maker-only—four more reasons to choose a Maker. Check out these individual tutorials: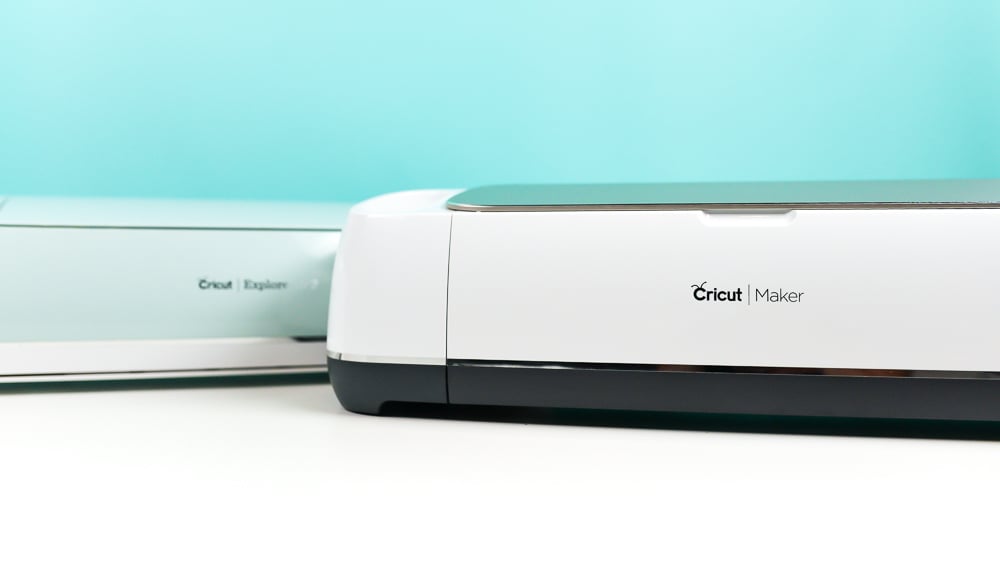 All of that being said, if you do decide to get the Explore Air 2, you're going to get a powerful and precise machine that will cut more than 100 awesome materials in a variety of ways. I used my Explore Air 2 happily for many years before getting my Maker, and I still break it out occasionally because it's just a powerful workhorse of a machine.
If you have any questions about which Cricut is best for you, let me know in the comments!
Cricut Comparisons
I also have posts where I go into detail comparing machines. Check out these posts: