No sewing skills are necessary to make these adorable paper Halloween quilt blocks! Use your Cricut Explore or Maker and Cricut Cuttlebug to make this festive Halloween decor.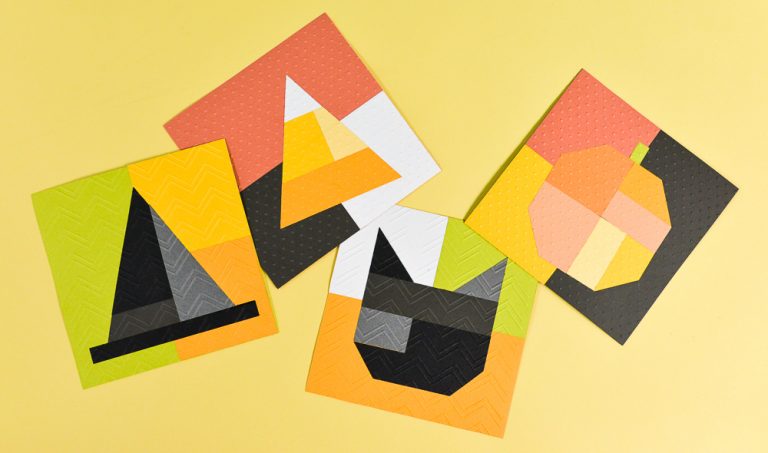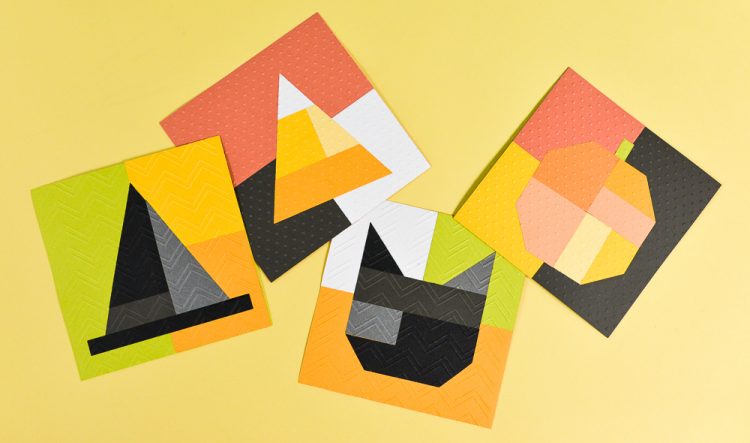 This post is sponsored by my favorite craft store, JOANN.
I used to sew a lot, but now that we have the boys I rarely have the time and space to pull out my sewing machine to make fun sewing projects. So when I recently saw Damask Love's paper quilt blocks, I realized I could still "sew" without actually breaking out my sewing machine. I love designing SVG files, so I created this set of four Halloween "quilt" blocks that are perfect for Halloween decor, cards, and other paper projects for October 31!
I got to use a few of my favorite machines from JOANN for this project—my Wisteria Cricut Explore (a JOANN exclusive), my Cricut Cuttlebug, and my Xyron Creative Station. You could also use different cutting and embossing machines, if you have them, as well as substitute spray adehsive instead of the Xyron. I also used Bazzill cardstock, my favorite cardstock to work with—the colors are just so bright and festive for Halloween!
Halloween Quilt Blocks—Supplies
Download the Free Halloween Quilt Blocks File under SVGs C145
This file can be found in my Free Craft Resource Library. The file number is: C145.
Want access to this free file? Join my FREE resource library! All you need is the password to get in, which you can get by filling out the form below!
Halloween Quilt Blocks—Directions
I love that these actually look more complicated than they are to make. Start by cutting out the SVG on your Cricut or other cutting machine. The file is sized so that the quilt blocks can fit within a 5″-wide embossing folder, but if you'd like to make them larger or smaller, just resize them in your cutting machine's software. You could always cut them quite large (up to 11.5″ square on a Cricut) and just not emboss them, if you'd like!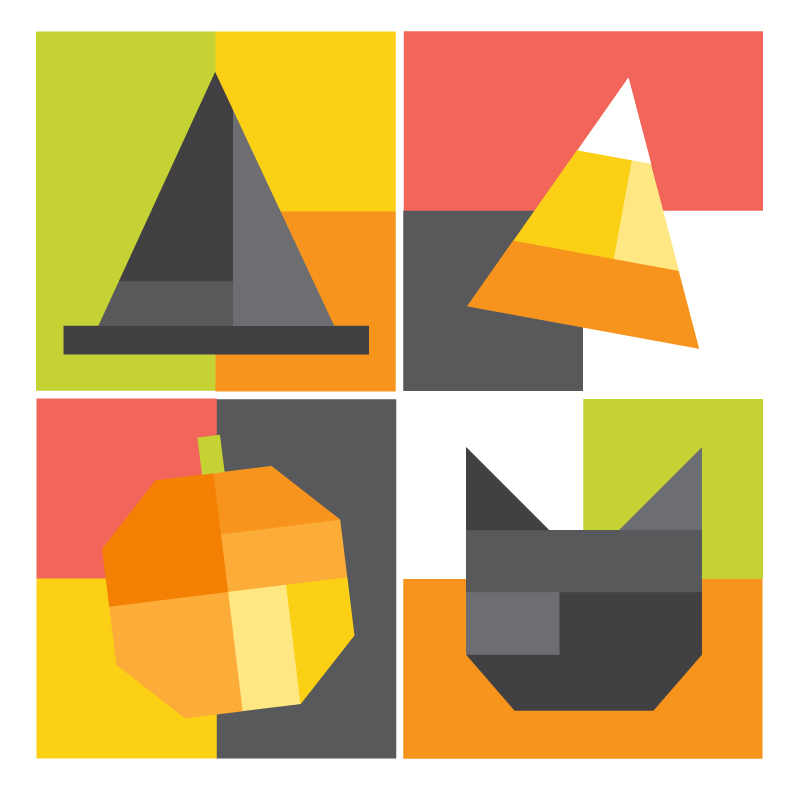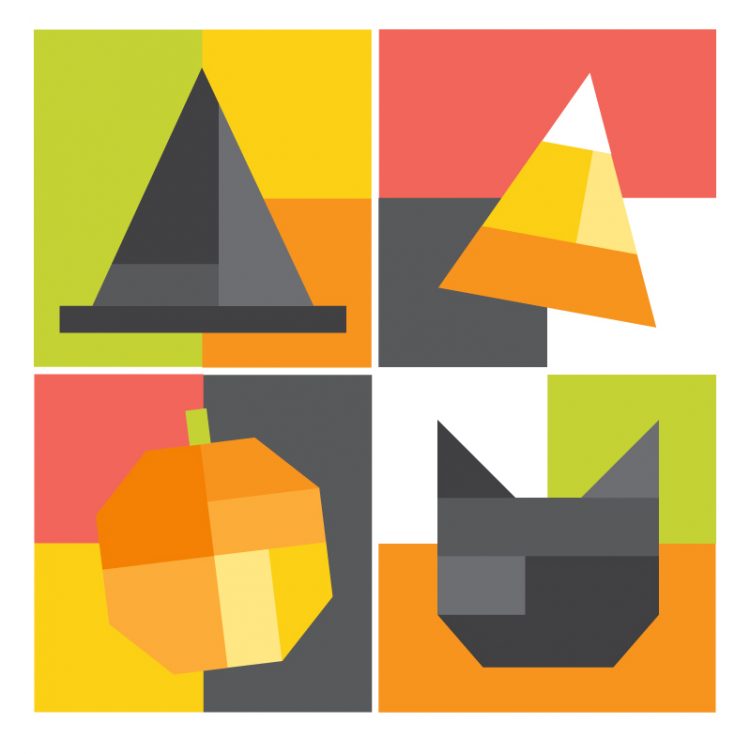 Once you have all your pieces cut out, you'll want to assemble them like a puzzle, using the above image as a reference. I like to use my Xyron Creative Station, which basically makes any flat thing into a sticker. I like this because then I'm not messing around with spray adhesive, which can give me a bit of a headache and can get messy. Just feed the paper pieces through the Xyron and they'll come out the other side with adhesive on the back!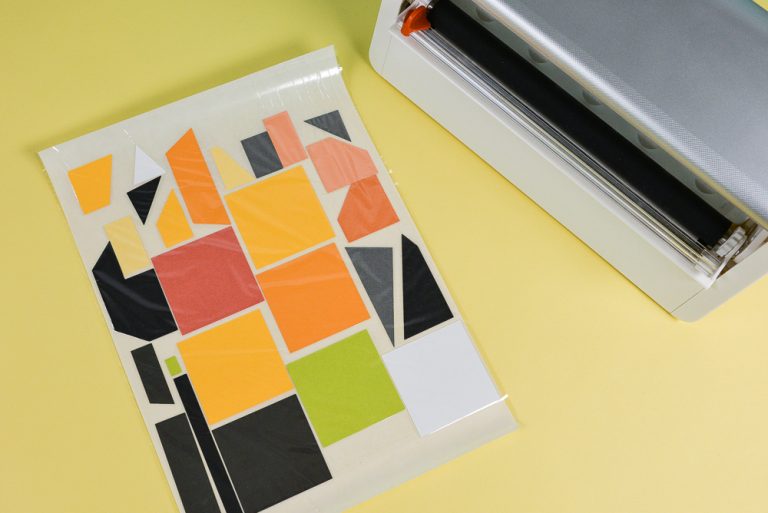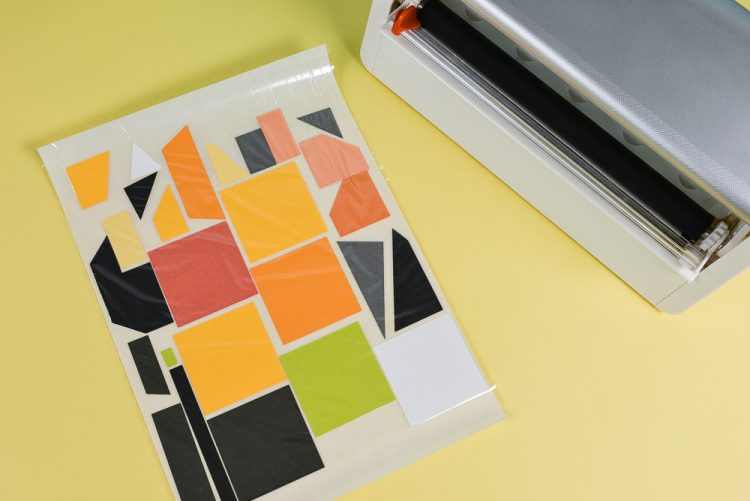 Carefully peel up your adhesive-backed pieces and assemble your quilt blocks. I'm crazy, but I found this to be a lot of fun. Then again, I really love puzzles, so this is right up my alley!
Then you're going to run your quilt block through your embossing machine.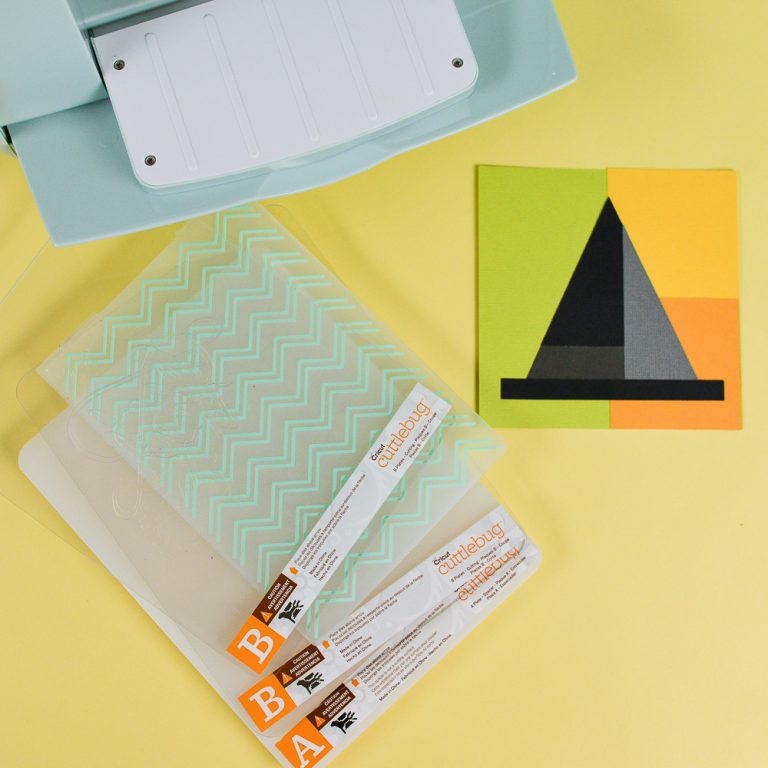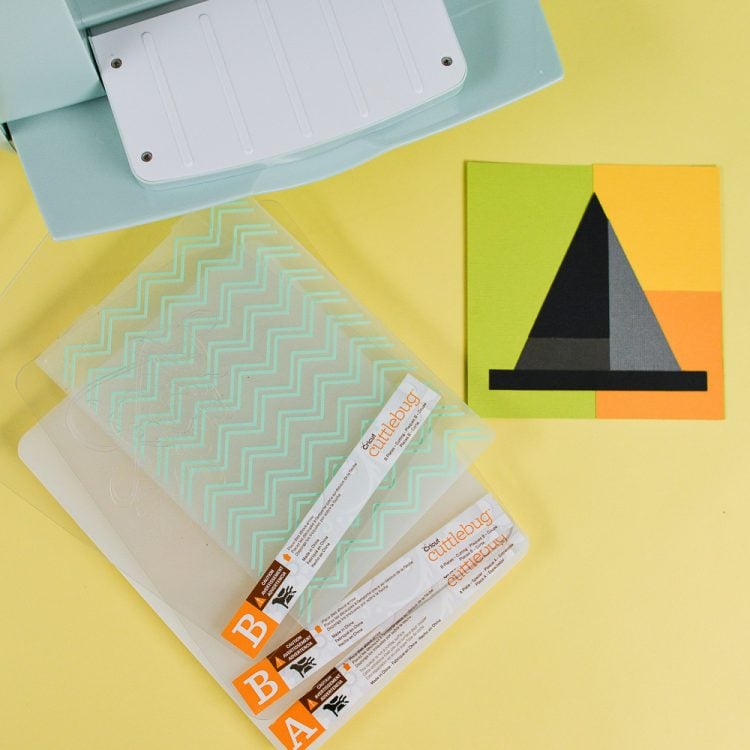 I used my Cricut Cuttlebug and two embossing folders—Cricut Swiss Dots and Park Lane Chevron. Place your quilt block inside the embossing folder. Then sandwich the folder between the two "B" plates and place that sandwich on top of the thicker "A" plate. Then run the whole thing through your Cuttlebug, using the crank on the side. It takes a little elbow grease, but it should go through the Cuttlebug and come out embossed on the other side!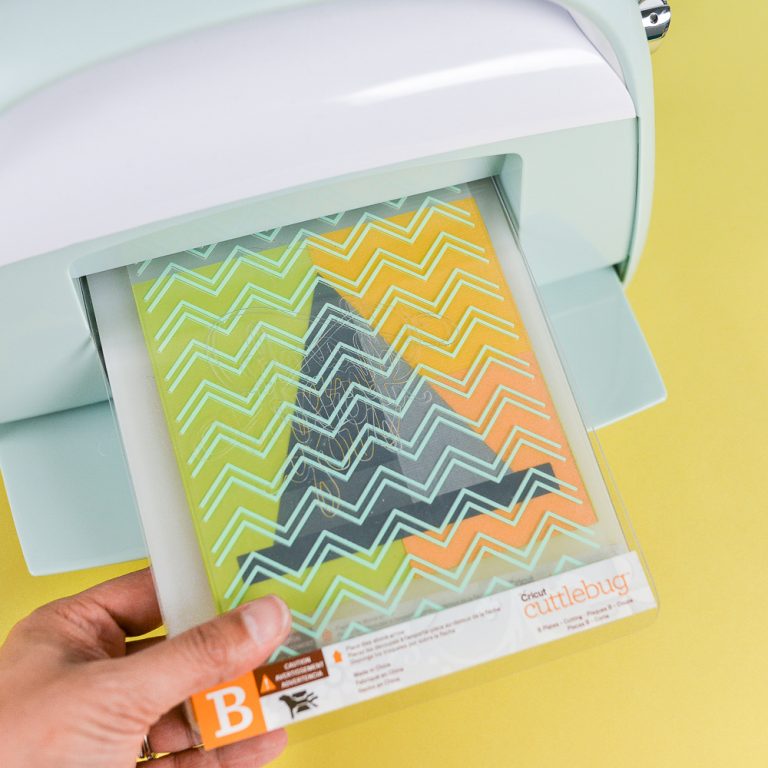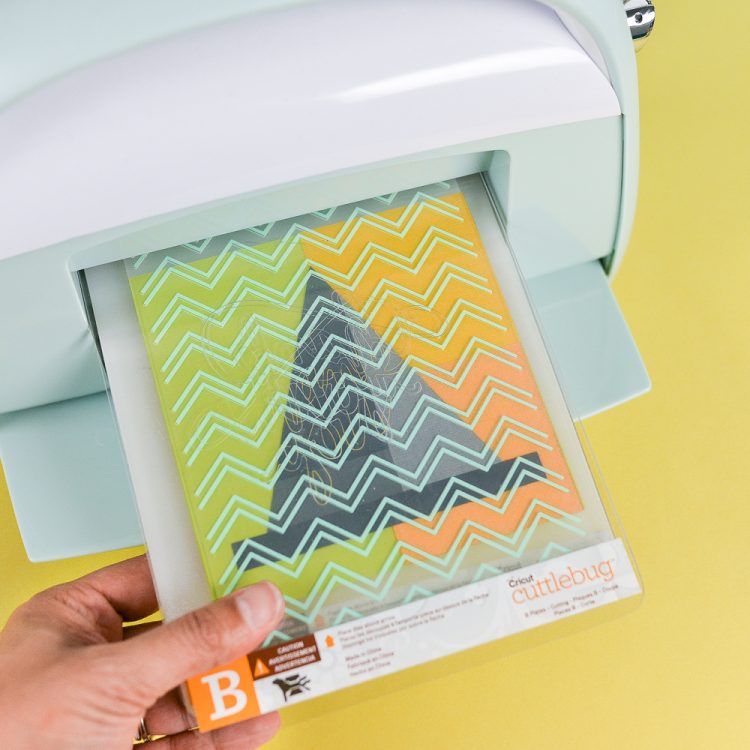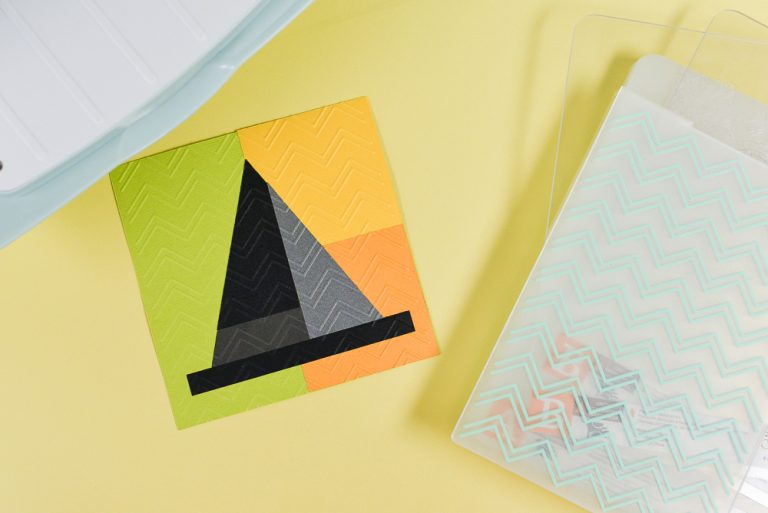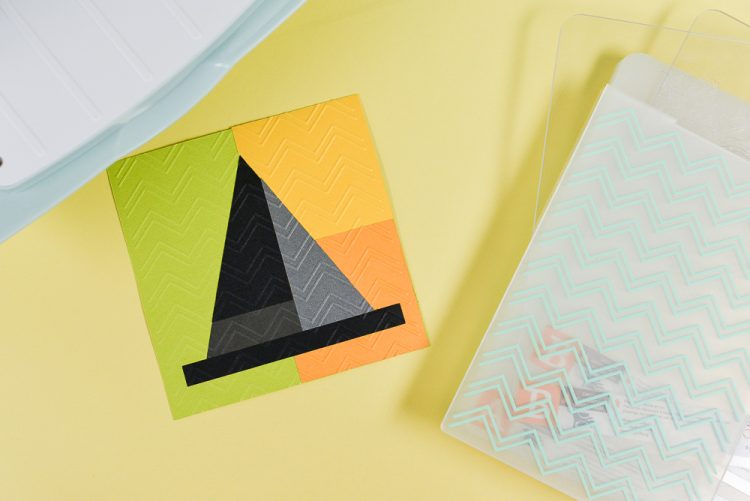 I love how these ended up looking, plus the pressure of the Cuttlebug really pressed all of the layers of paper together to create one fun Halloween quilt block! Repeat with the other three blocks—I switched up the embossing plate halfway through.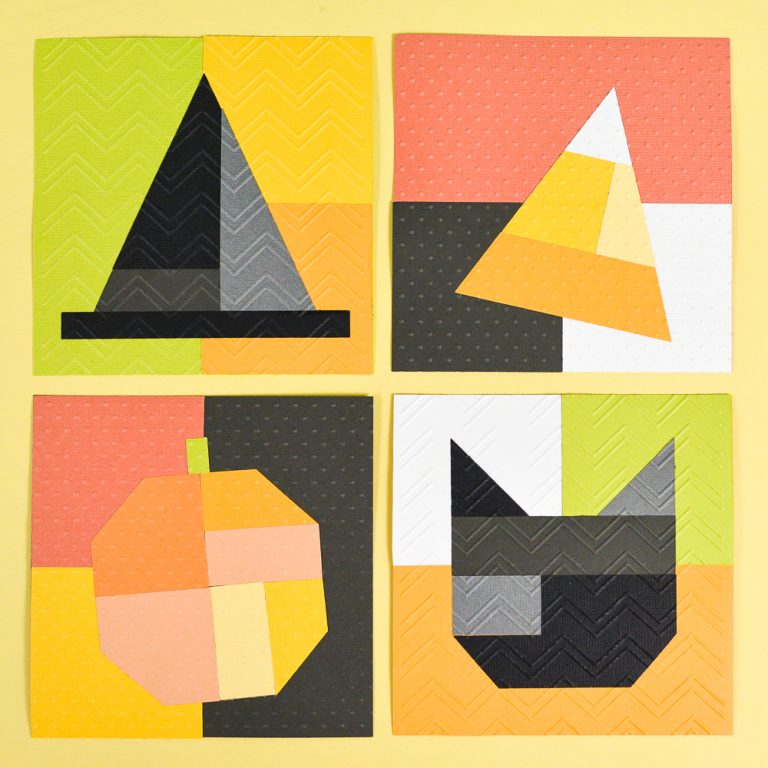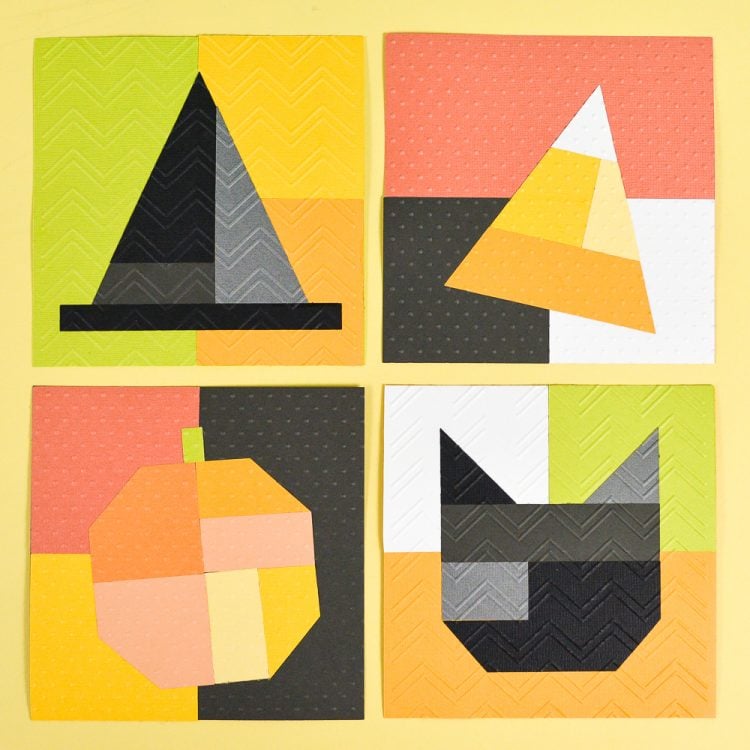 I'm kind of in love with these blocks! I'll probably hang them on ribbon to make a cute "quilted" banner to hang over our fireplace.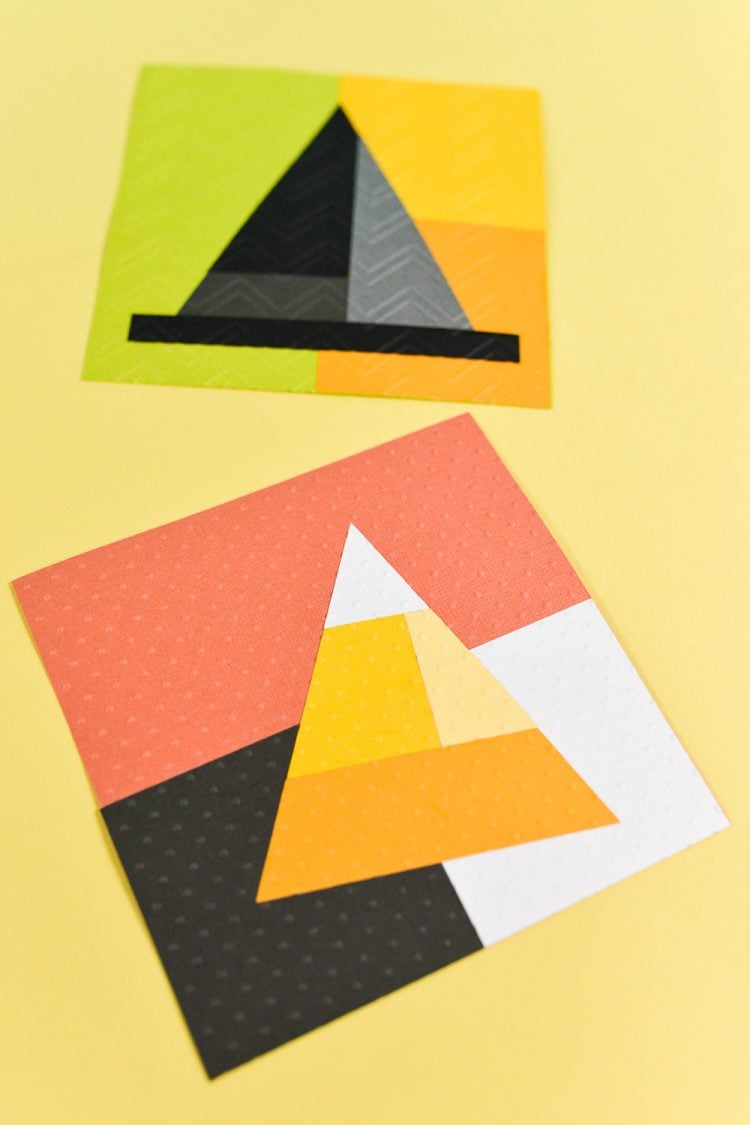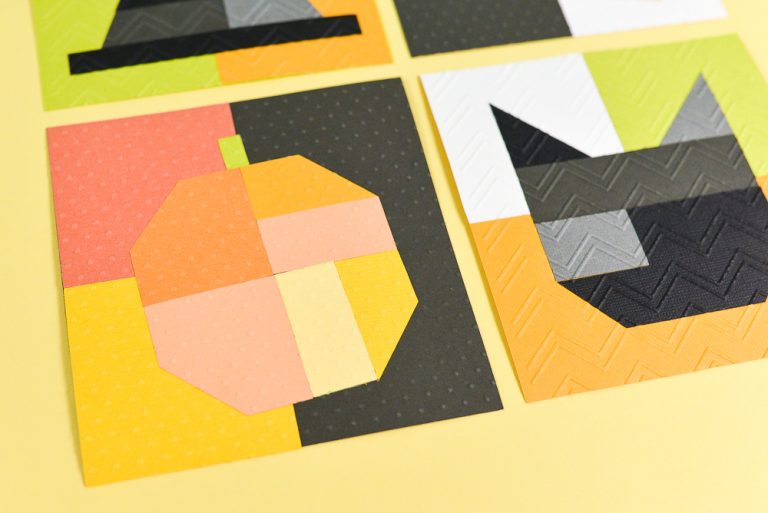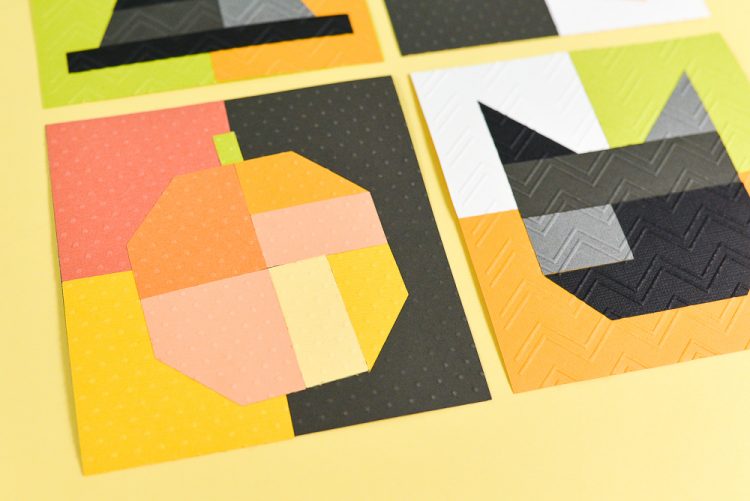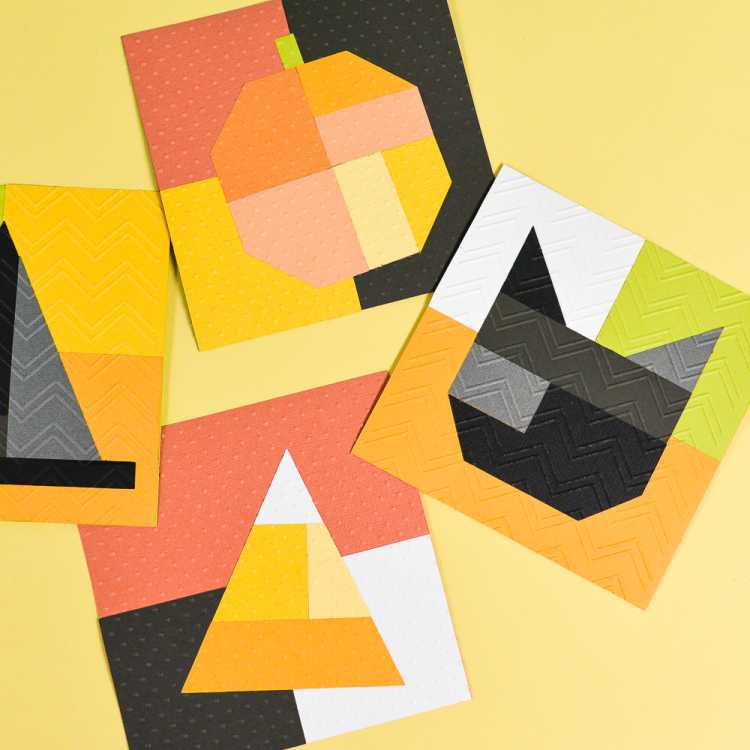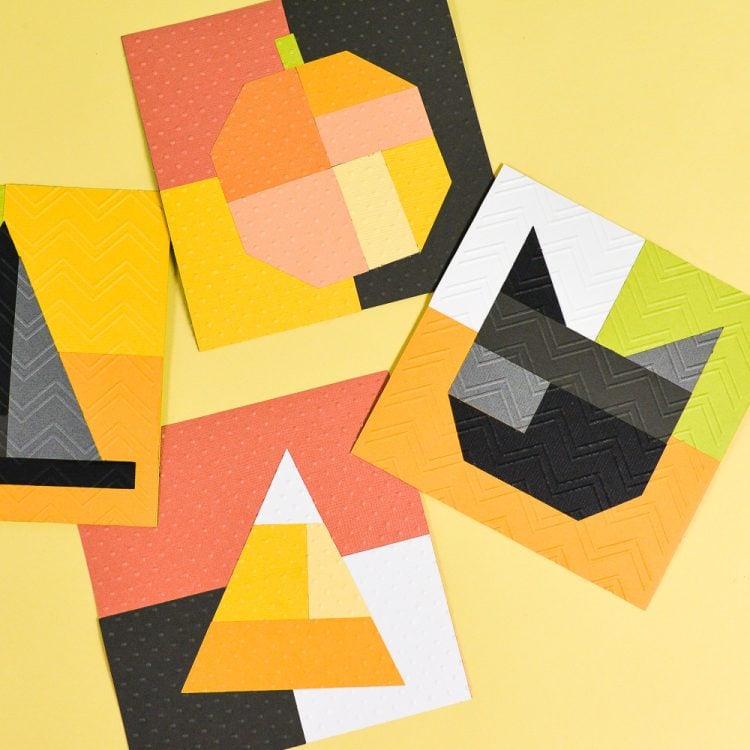 Make sure to head over to your local JOANN and pick up the supplies you need to craft these cute Halloween quilt blocks, and check out their ENORMOUS selection of fun Halloween decor and crafts! Wandering through their aisles on a cool fall day is pretty much my idea of shopping perfection.