Create these gorgeous paper rosettes for a baby shower, bridal shower or wedding. I will show you how to do it using the Cricut Scoring Wheel.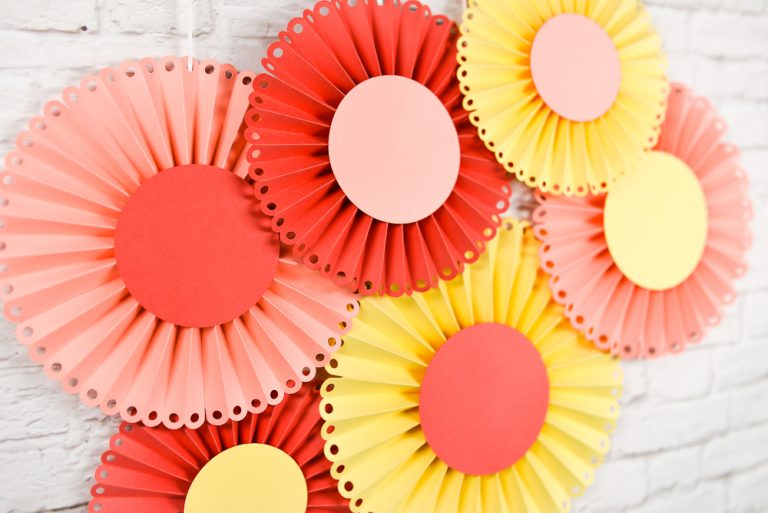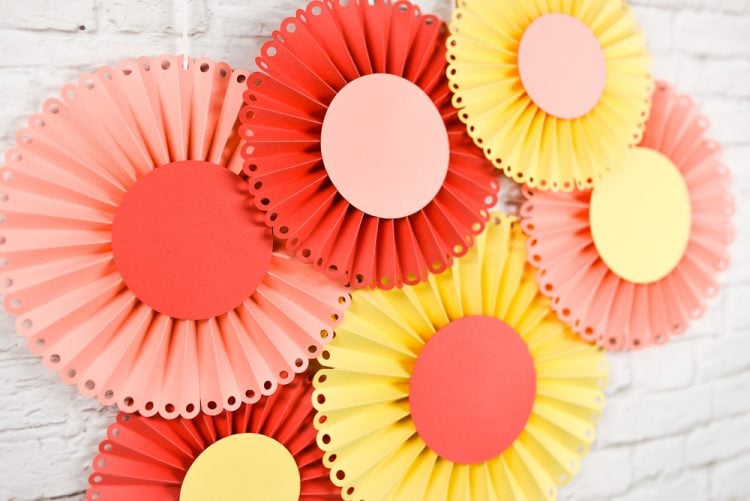 Did you hear that I have a BOOK?! It's called Paper Party and it's out now—look for a post with more details soon! In the meantime, I wanted to talk about paper rosettes. I made something like 24 paper rosettes for the book and while it wasn't hard, it was definitely time-consuming!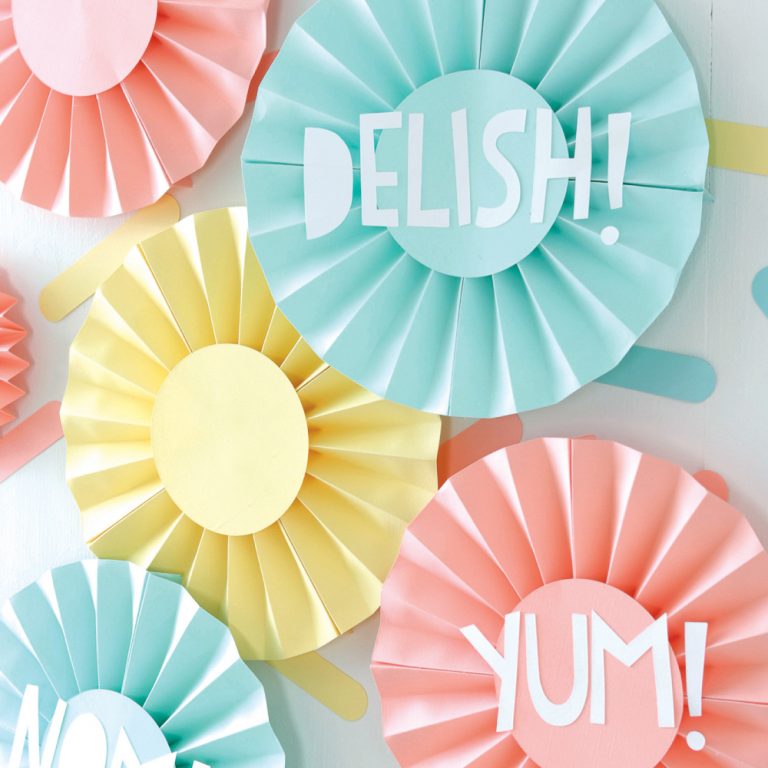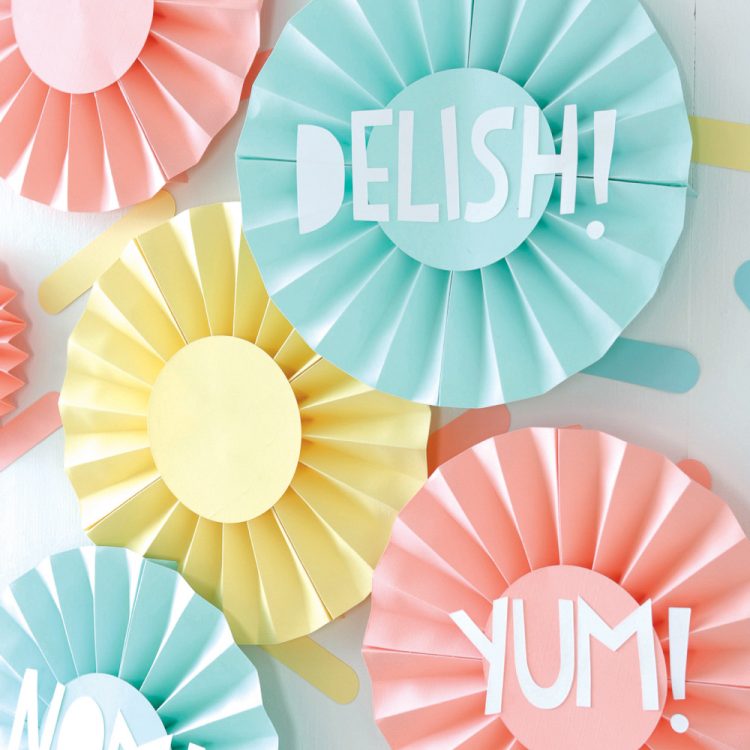 Oh, how I wish I'd had the Cricut Scoring Wheel. I wrote about it a while back—it's the newest tool for the Cricut Maker and I absolutely love it. I thought I'd see how much faster I could make paper rosettes using the Scoring Wheel.
The answer is…way faster. Here's how to do it!
Supplies for Paper Rosettes with the Cricut
Colored Cardstock
Scissors
Hot Glue Gun
Instructions for Paper Rosettes with the Cricut
Update: I originally linked to these great rosettes in Cricut Design Space, but after a handful of readers tried to access them we realized there was a problem. Unfortunately the files aren't available anymore. But there are many other rosettes in Cricut Design Space that you can make! For any rosettes made with Maker, Cricut Design Space will prompt you to use your Cricut Scoring Wheel, which will give you amazing even, deep score lines on all your pieces. You can use your Scoring Stylus if you don't have the Scoring Wheel (or if you have a Cricut Explore, which doesn't use the Scoring Wheel). But really, I LOVE the scoring wheel.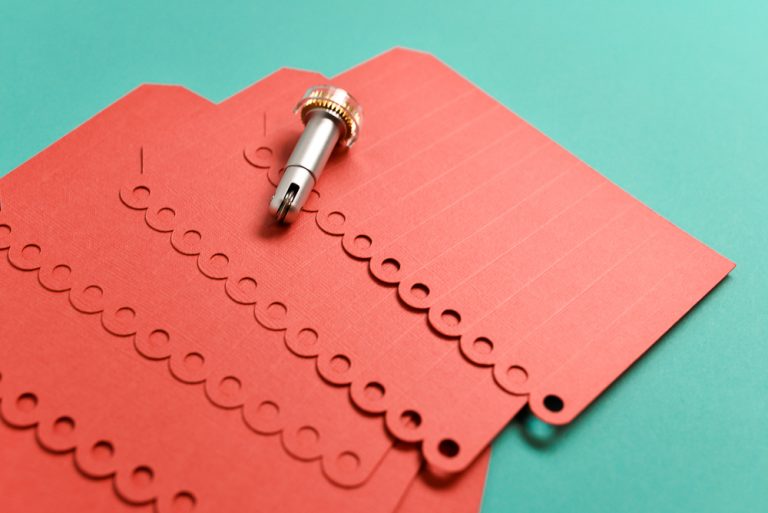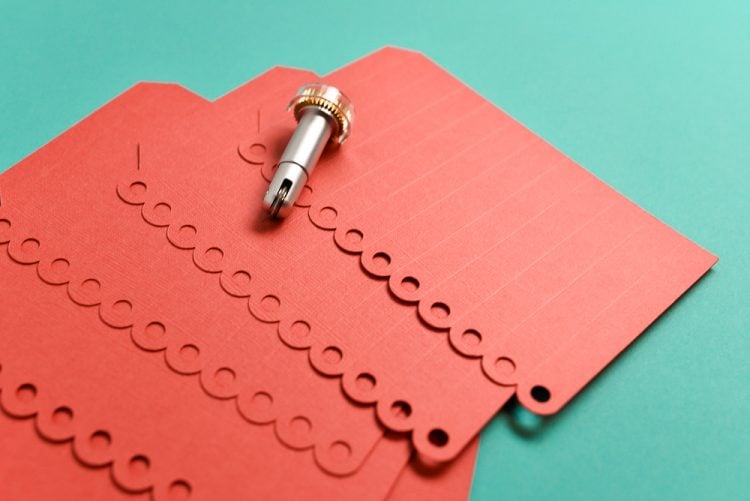 Accordion fold each of the pieces. Each rosette has five identical pieces. Fold three of them starting with a "hill" and two of them starting with a "valley."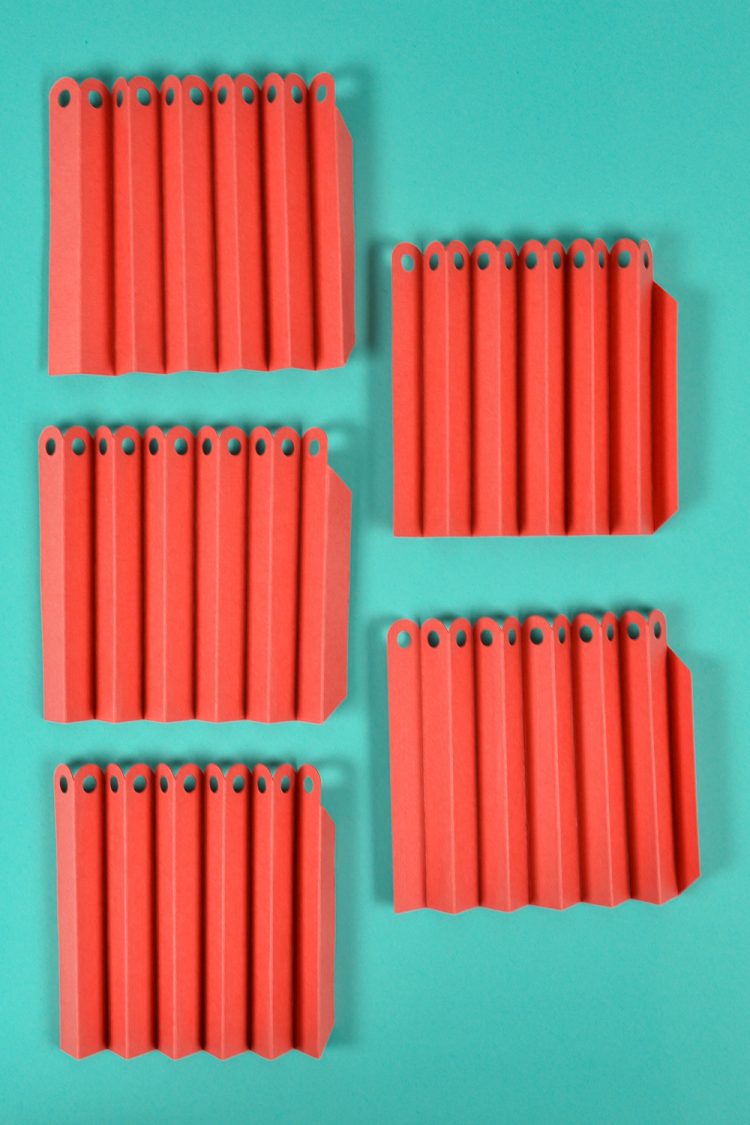 There's one tricky part to this file. I have found with pretty much all rosette files that I need to trim one segment off one of the "hill" pieces. Basically we need to make the "hill" piece end in a valley instead of another hill. That way there are an odd number of segments all around the rosette. Trust me, you need this to make it work without having an awkward seam on your rosette.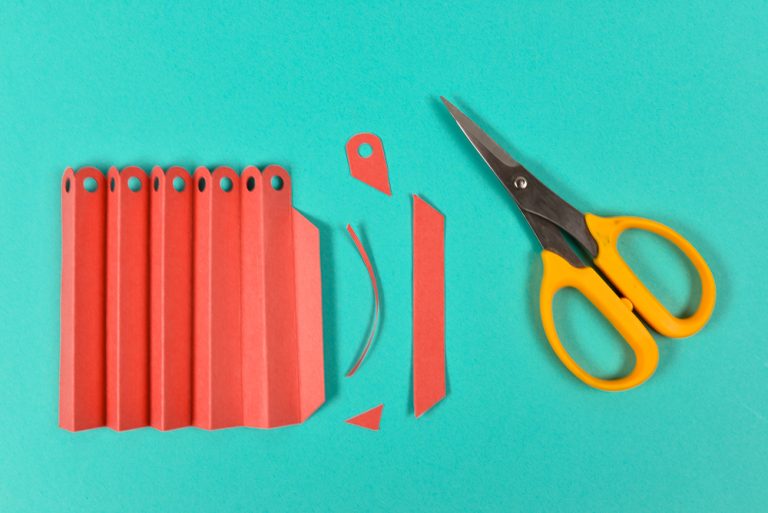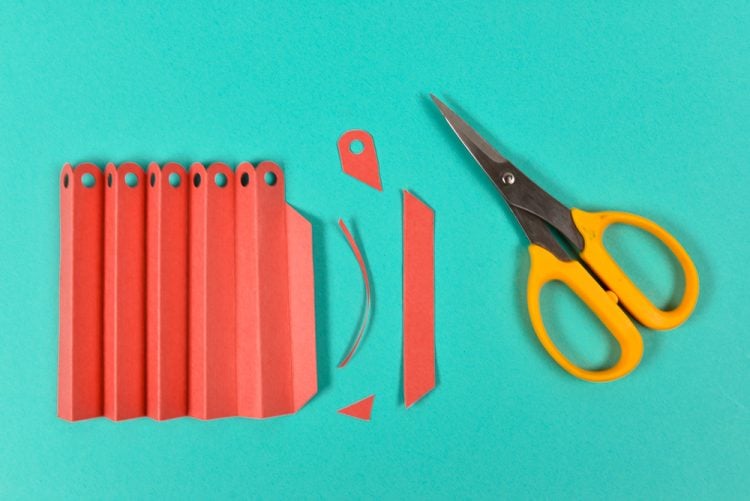 Glue all the pieces together, attaching a "hill" piece to a "valley" piece.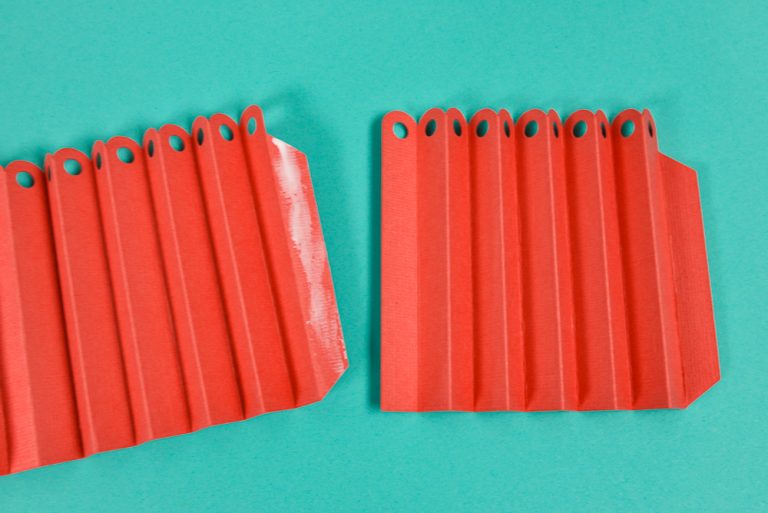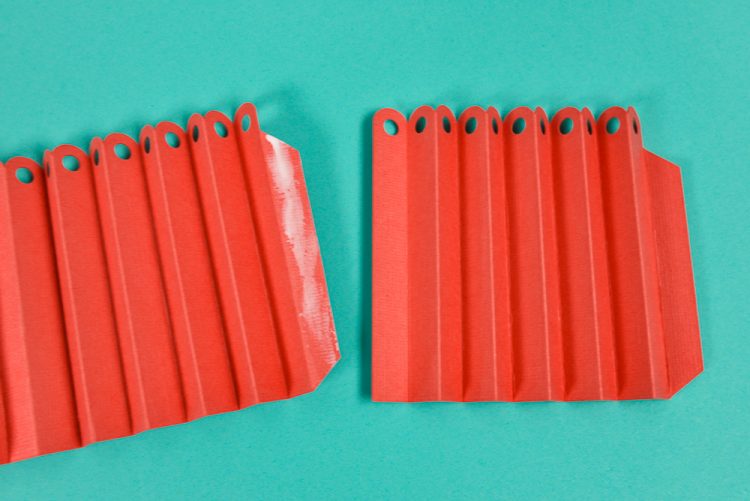 Once you have all five pieces attached, you'll notice you have a hill on one side and a valley on the other. Which makes it easy to glue together!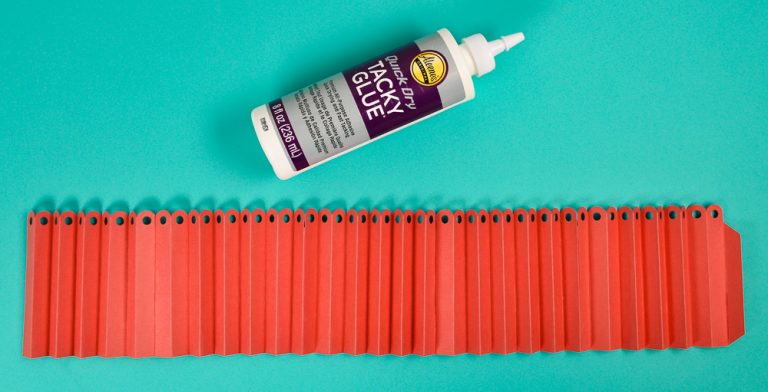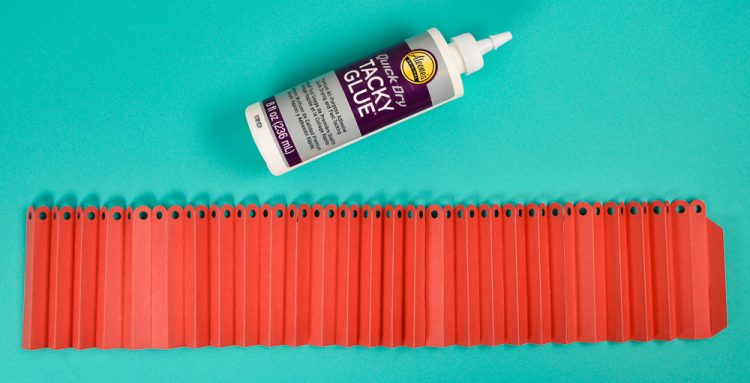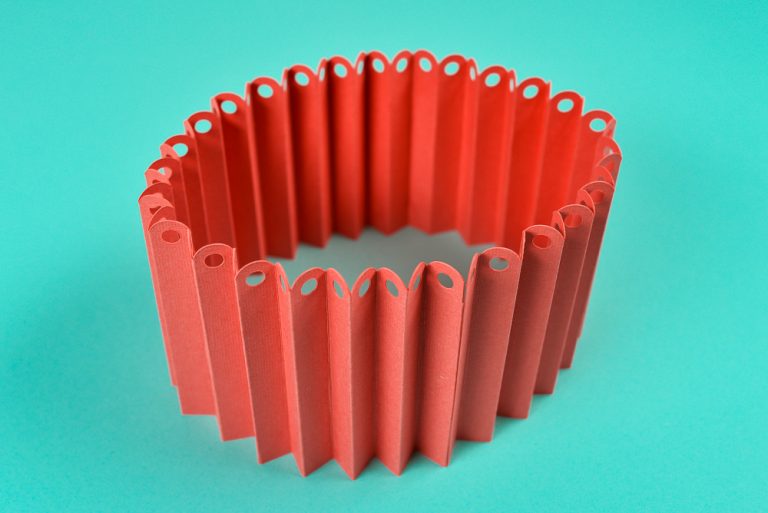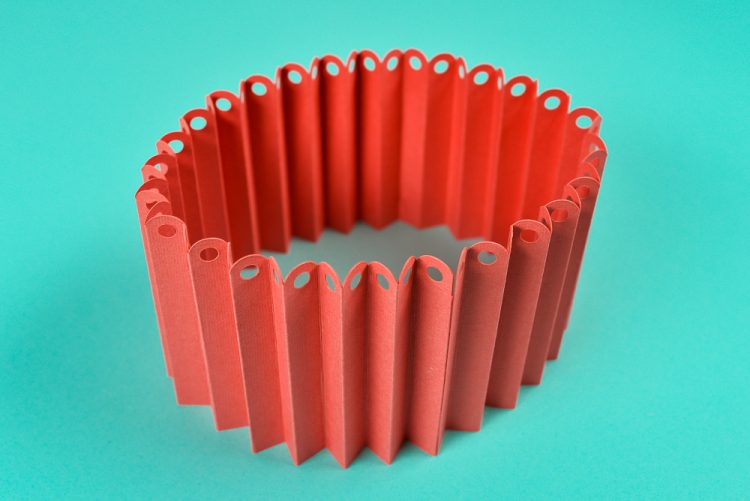 The easiest way to make it into a rosette is to gather one end into a cone shape and press it down. The use hot glue to put one circle piece on each side of your rosette. Let dry and hang your paper rosettes with ribbon or attach to the wall with Command Strips!