Cricut has added to its line-up with Cricut Joy! Cricut Joy is a compact cutting machine that is the perfect companion to your Explore or Maker, and isn't intimidating for the brand new Cricut crafter.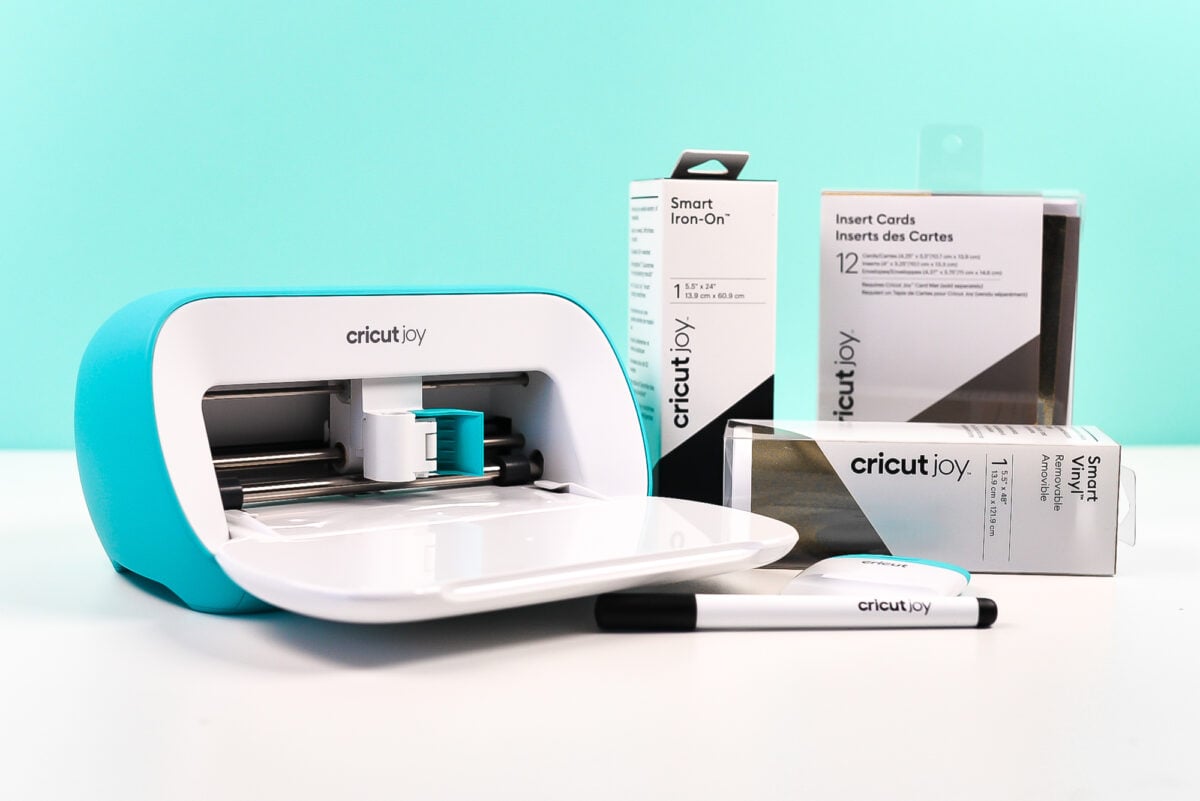 This post is sponsored by Cricut.
I am so excited to be able to finally start talking about the newest smart cutting machine in Cricut's line-up: Cricut Joy! In January 2020, I took a trip out to Cricut headquarters in Utah to learn more about this compact little Cricut and how it's going to help you add a little joy to your life!
I love this compact cutting machine so much, that I wrote an entire book on how to use it! Grab my Learn Your Cricut Joy eBook!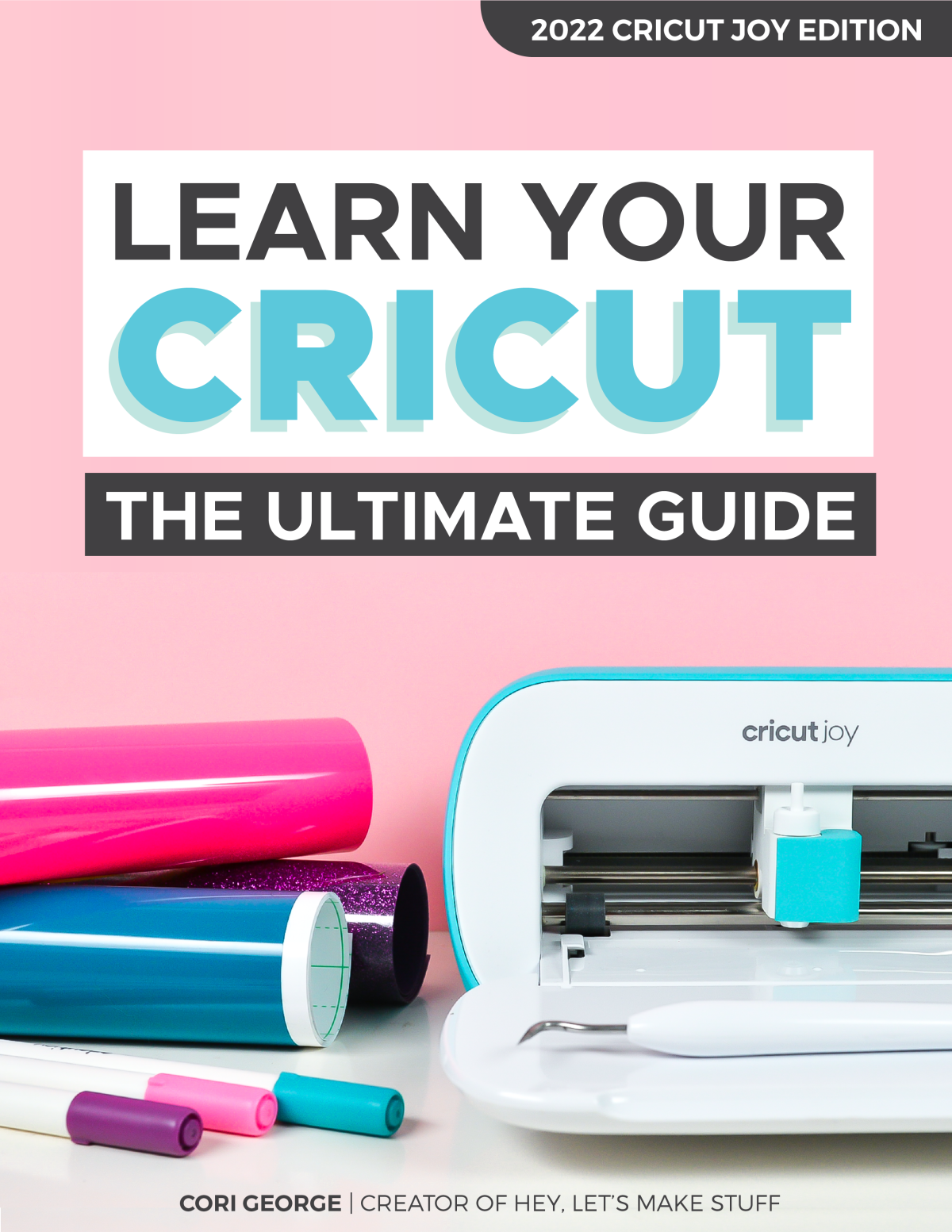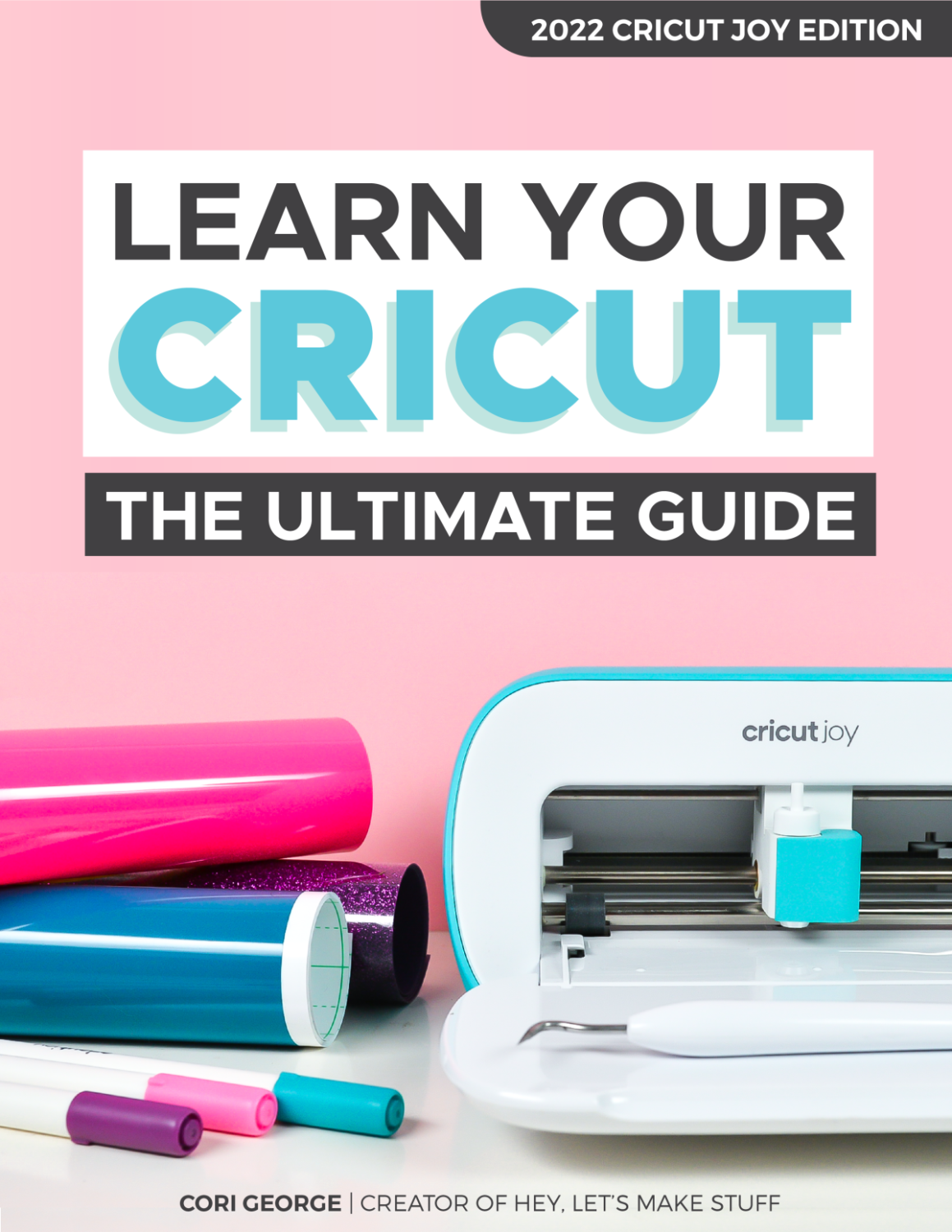 What is Cricut Joy?
Cricut Joy is a compact cutting machine, less than half the size of Cricut Explore and Cricut Maker—making it perfect for people without a dedicated crafting area. It's pared down a bit from the other Cricut machines, with a single carriage, which can hold the blade, a pen or marker, or a foil tool. But don't let its size fool you—it has some fun new features!
Over the next few weeks, I have tutorials that will show you how to make all sorts of easy but unique projects using Cricut Joy. Check out these posts (links are added as posts go live):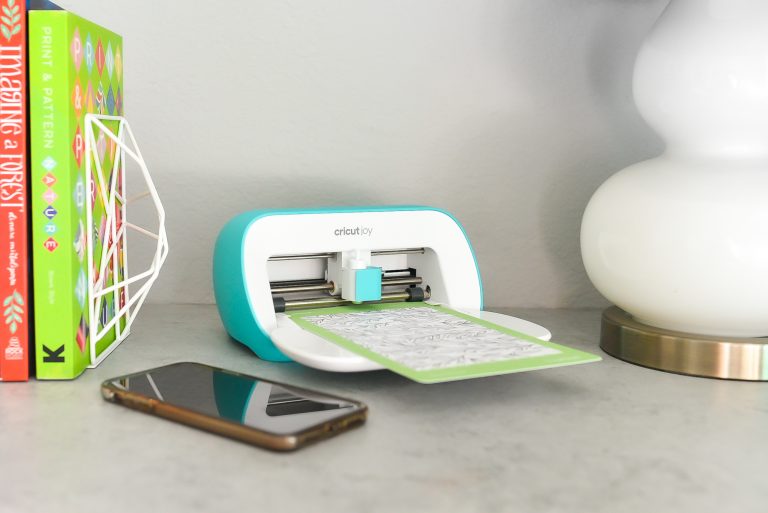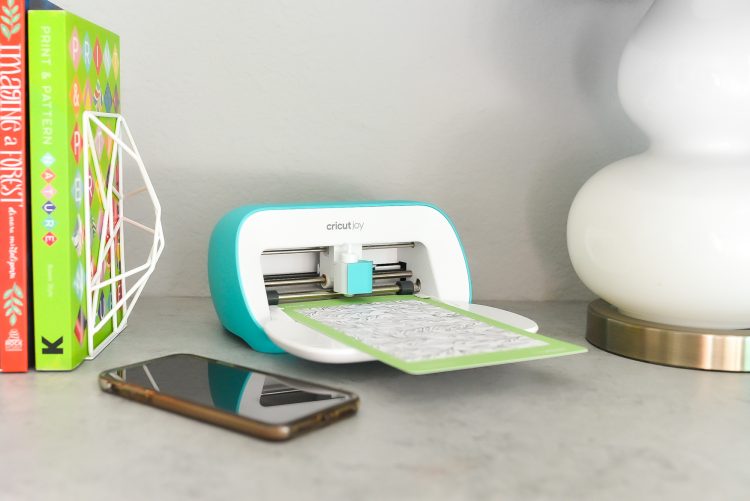 Cricut Joy is designed to be a companion machine to the Cricut you already own.
Use it to make quick projects without having to break out your Cricut Explore or Cricut Maker, or having it running at the same time as your other machines when you're in super-crafting mode!
Cricut Joy is the perfect new machine to get your foot in the Cricut door and see if it's for you.
I have so many readers who are so nervous to try using a Cricut. Will they be able to figure it out? Will they understand all of the mats, blades, tools, and materials? Will they actually *use* it? Cricut Joy is the perfect machine for Cricut beginners looking for a way to make quick projects without a ton of commitment.
And whether you've had a Cricut for years or you're just taking your Cricut Joy out of the box, it's small and light enough to travel with, making it easy to take to crafting weekends with friends, to work for organizational projects, or even just around the house to make creating projects more convenient.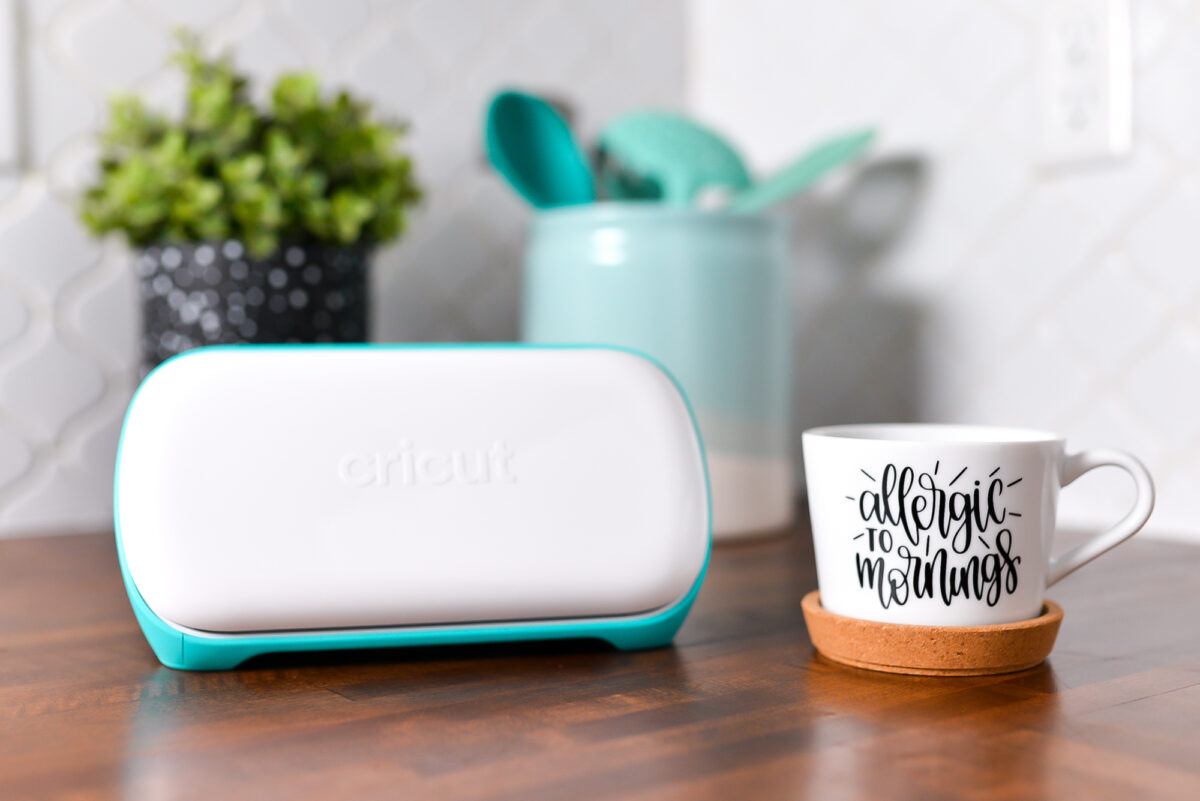 How is Cricut Joy Different than Cricut Explore and Cricut Maker?
Cricut Joy has both some limitations compared to other Cricut machines, but it also has capabilities the other machines do not. Let's take a look at both: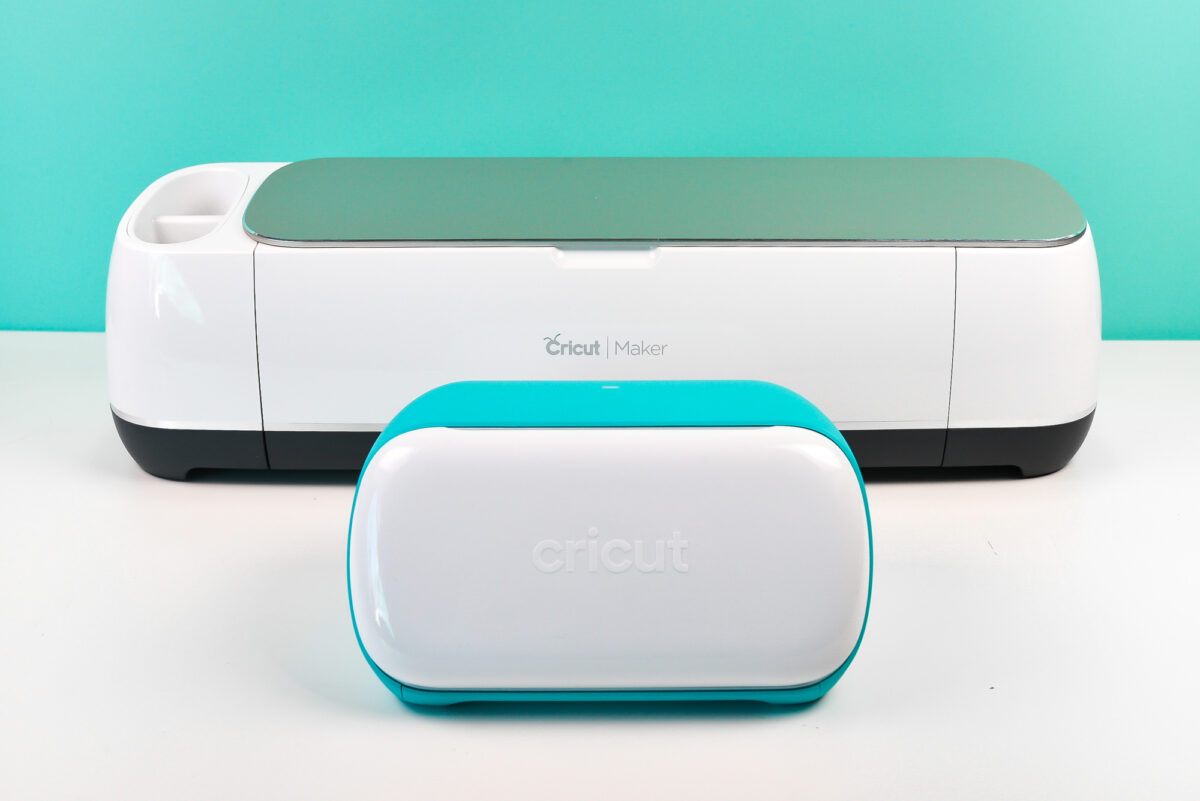 Cricut Joy is simple. It has no buttons and is powered on when you plug it in. The cut width is 4.5″ wide, compared to 11.5″ on Cricut Explore and Cricut Maker. It has a single blade—a fine point blade. No fancy scoring tools or specialty blades. The housing can also use a pen and a foil tool, but you need to switch between the blade and the pen and the foil tool.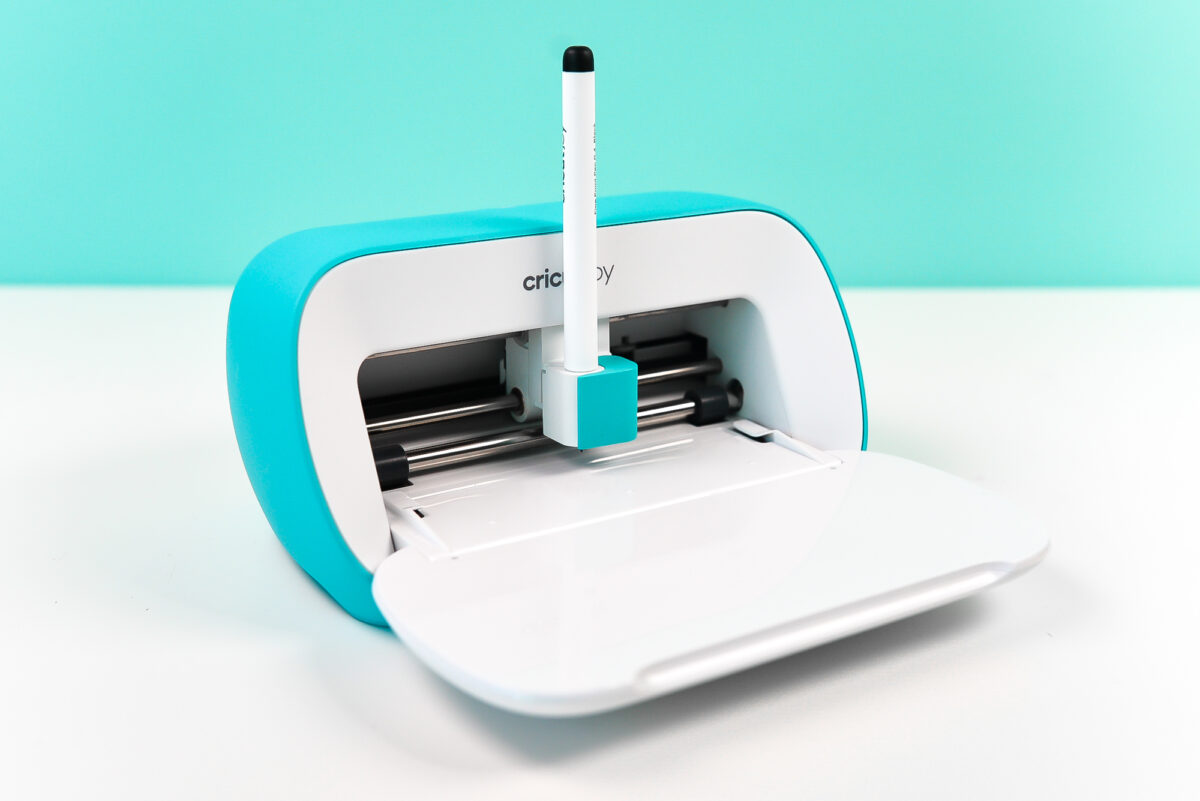 But then there are also never-before-seen features on Cricut Joy. My favorite is the new Cricut Joy Card Mat, which makes it incredibly easy to make cards, as you'll see in an upcoming post.
There is also matless cutting for new Smart Vinyl and Smart Iron On (yes, that is cutting without a cutting mat!). They also have Smart Labels with writable vinyl, which are designed to be written on using the Cricut Joy pens or markers. These "smart" materials have a thicker backing material that functions like a mat—meaning you don't need an actual mat to cut them.
The adhesive Smart Vinyl comes in several lengths, including a super long 20′ roll in certain colors. Single cuts can be up to 4′ long, and if you are cutting shapes smaller than that (think pantry labels or wall decals), you can cut that entire 20′ of vinyl in a single go. Despite being a smaller machine, the matless cutting feature actually allows you to cut so many more images in a single go. Plus, no need to buy new mats!
Additionally, Cricut offers transfer tape in long, narrow rolls now, perfect for Cricut Joy projects using Smart Vinyl!
Your Cricut Joy can also cut a small range of other materials in addition to these Smart Materials, including regular iron on vinyl (HTV), regular adhesive vinyl, cardstock, Infusible Ink transfer sheets, and even Cricut felt and Cricut faux suede and faux leather. Learn more in my post about what materials a Cricut Joy can cut!
What Can I Make with Cricut Joy?
Easy projects are the name of the game when it comes to Cricut Joy! Think one color, one cut, one application. Perfect for simple ideas and brand-new Cricut users.
You can create a little happiness in just minutes, including:
Card projects for all sorts of occasions
Organization labels for pantry, craft room, work, etc.
Adhesive vinyl decals for mugs, tumblers, phone cases, and more
Home decor like wall decals and borders
Iron on vinyl decals for simple t-shirts and baby bodysuits
Cardstock cards, banners, and party decorations
All of the above make great gifts!
Simple Cricut Joy Projects
Here are some super simple one color, one cut, one application projects that are perfect for Cricut Joy!
Cricut Joy and Cricut Design Space
Recently Cricut added a dropdown menu in Cricut Design Space that had you choose your Cricut Explore or Cricut Maker machine. Since I use both my machines all the time, I found this a bit annoying (mostly because I'd forget to change it between machines), but now it makes sense. Cricut Joy has been added into that dropdown menu and Design Space changes when you have it selected.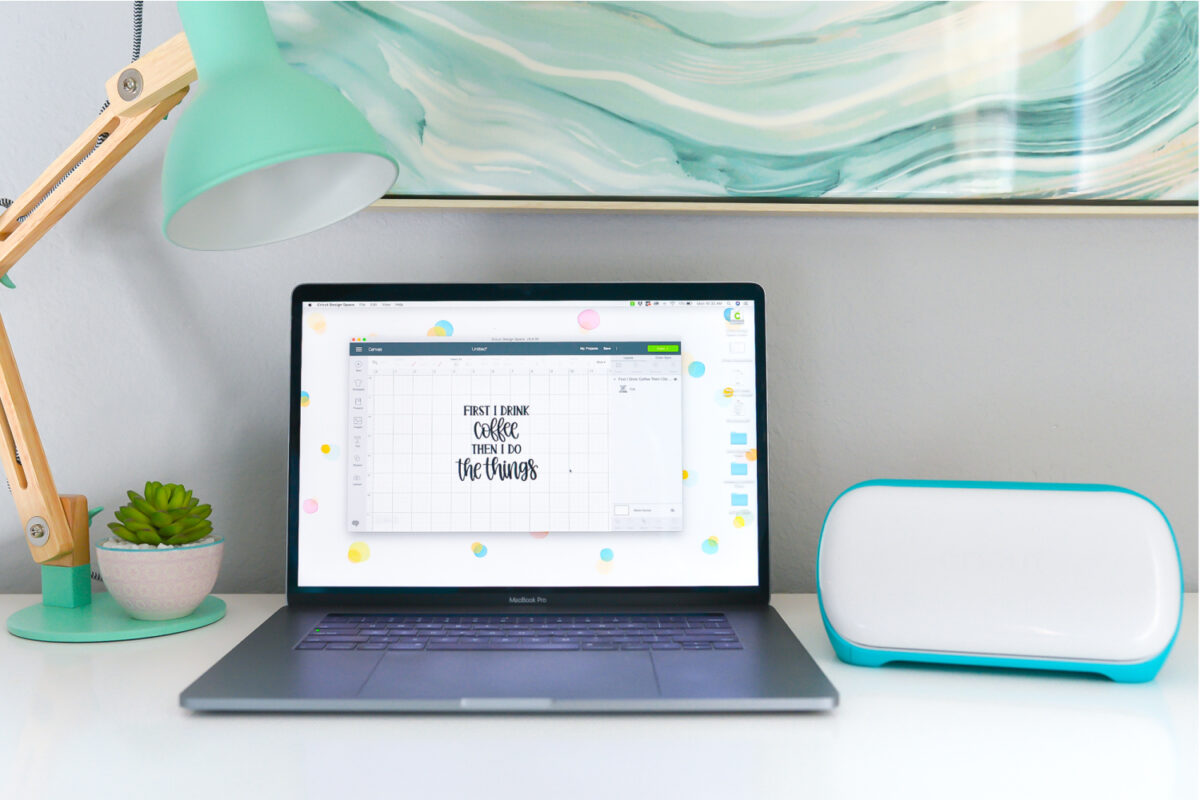 You will see different options than you do for the other two machines (primarily in cut size and in the Prepare screen after you've hit Make It). I'll walk through some of these changes in the individual tutorials above. For now, just know that when you are making a project with Cricut Joy, you'll want to have it selected in that dropdown menu.
Do I Need Cricut Joy if I Have Another Cricut?
I really love having both! I've really been surprised at how often I've turned to my Cricut Joy for projects since I've gotten it. In particular, I am enamored with the card-making ability and the Insert Card sets that Cricut is releasing along with Cricut Joy (which include a card to cut, a colored card insert, and an envelope.)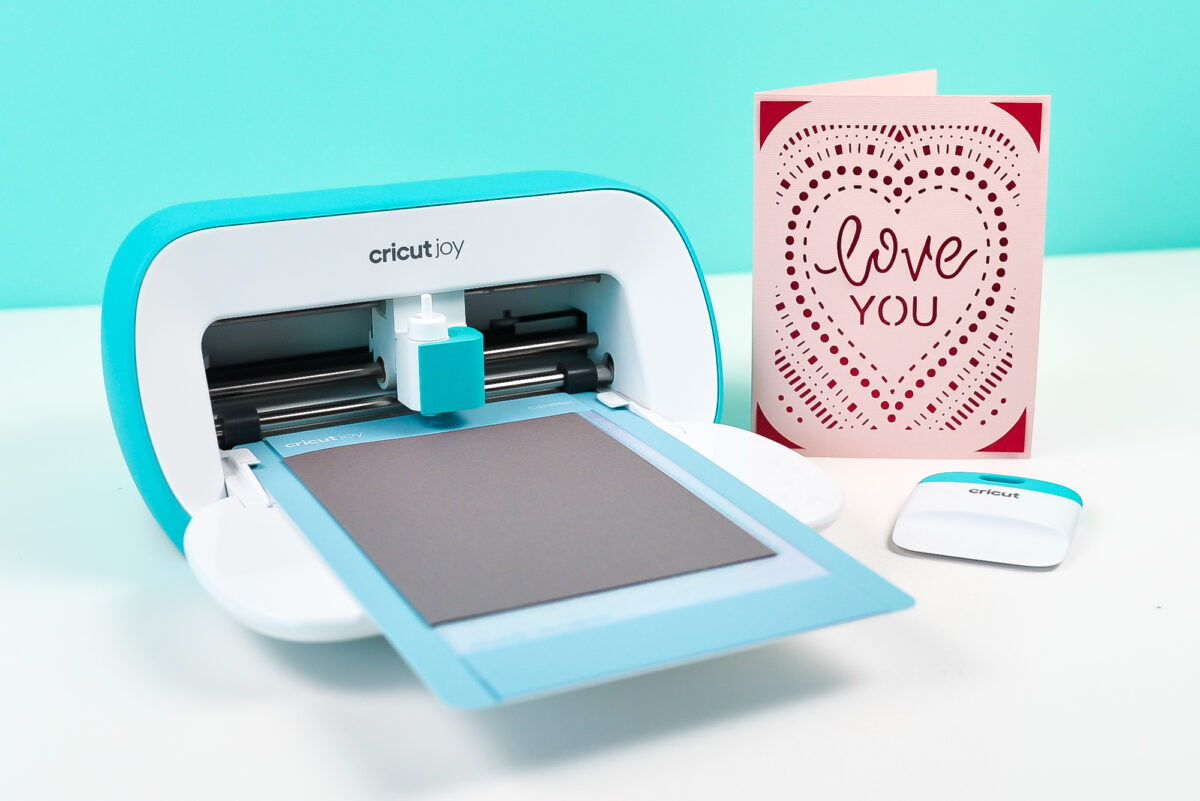 I thought I'd reached the age where my friends had stopped really having babies. But nope! In the month that I've had the Cricut I've had four baby showers. Oh, and three birthday parties for kids in my boys' preschool class. And Valentine's Day is this week, so I am making cards for that as well. It's so quick and easy using the Cricut Joy Insert Cards!
I am also planning on taking it to a crafting retreat this summer—it will be so much easier to bring than my larger machine. I love the portability factor.
For small, easy projects, Cricut Joy is a game changer. But I still craft with my other Cricut machines all the time for larger materials and denser cuts—this isn't a replacement machine, it's just an adorable little friend for your larger Cricut Explore Air 2 or Cricut Maker.
Can I use my Cricut Explore or Cricut Maker Mats, Blades, and Materials?
Mats: No, you will need to use Cricut Joy mats. But since you can cut the Cricut Joy Smart Vinyl and Smart Iron On without a mat, there are most likely fewer mats to buy overall.
Blades: No, Cricut Joy's blade and housing are different, to fit the smaller size of the machine.
Materials: Many of them, yes! If you have standard iron on (not Smart Iron On), you can cut it to size and use it with a mat in your Cricut Joy. Same with adhesive vinyl. You can also cut cardstock and other materials that can be cut using a fine point blade on your Explore or Maker.
Where Can I Purchase Cricut Joy?
Check out this post for where to buy the Cricut Joy!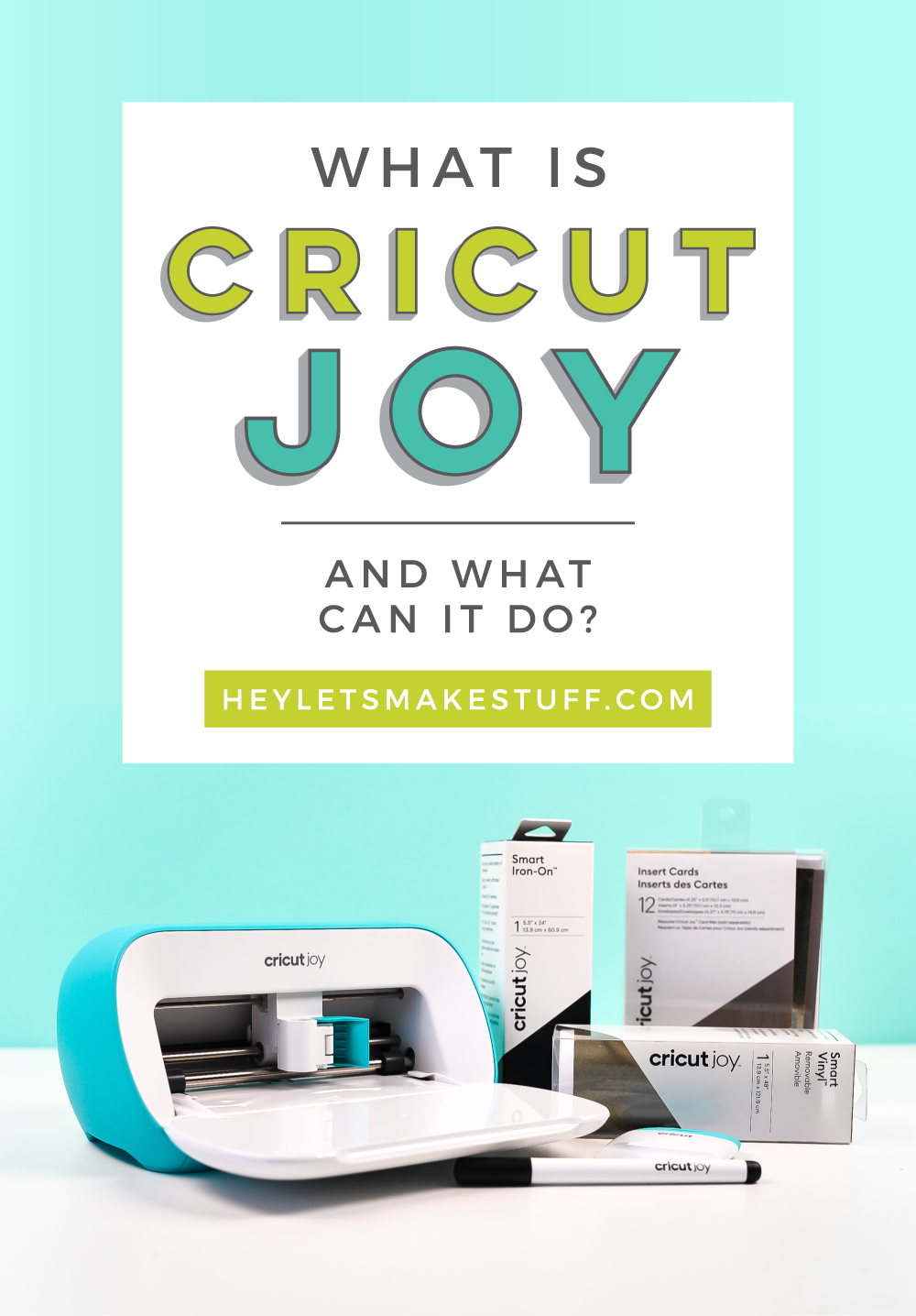 Get a Cricut Joy on Amazon!