Got yourself a new Cricut Joy? You're probably wondering what sort of accessories do you want to buy to go with it. Which are important, and which are more of a splurge? Here's my ultimate list of must-have Cricut Joy accessories!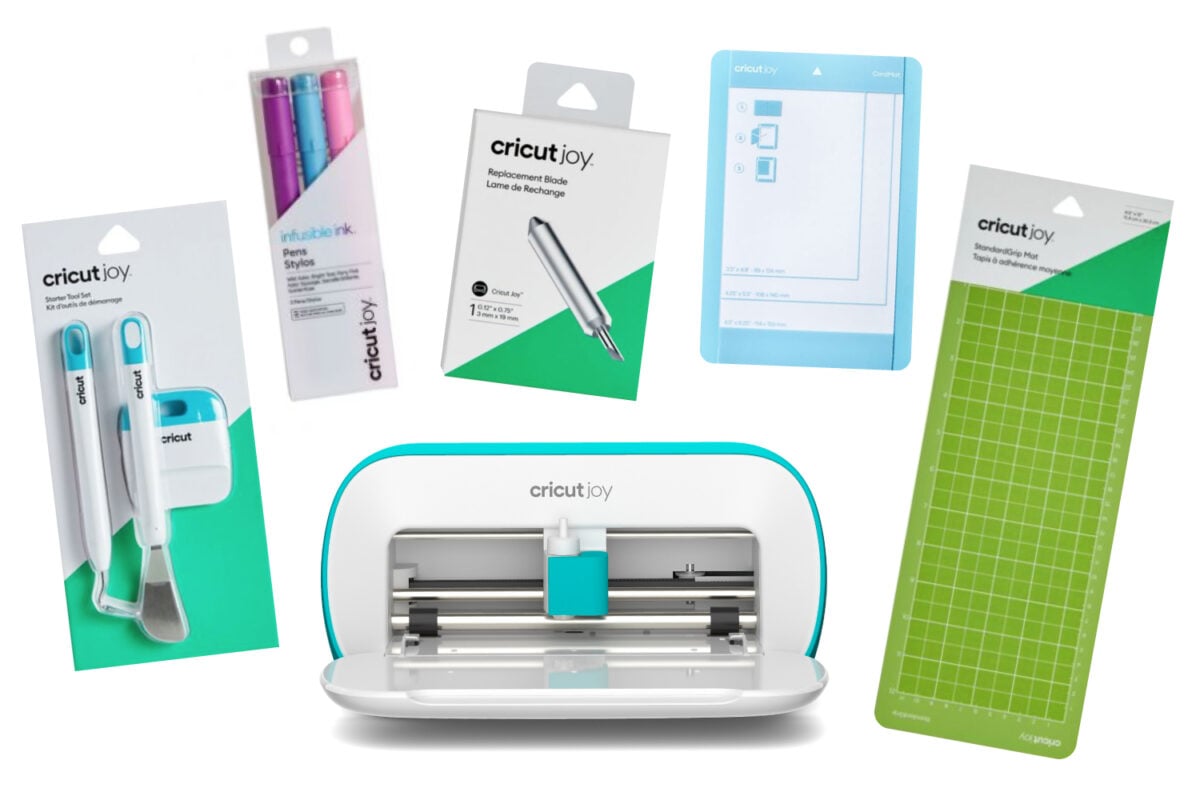 When you buy a new Cricut machine, you're often faced with a giant bunch of tools and accessories that you can buy to go along with it. Today I'm talking about must-have Cricut Joy accessories, but if you are curious, here are my posts for the other machines:
There is quite a bit of overlap in the Maker and Explore accessories. But because Cricut Joy is a bit different than the other machines, some of this list is Cricut Joy-specific. Let's get into it!
Must-Have Cricut Joy Accessories
Cricut Joy Blade
This one is easy—there's only one blade for Cricut Joy! Your machine comes with a Cricut Joy fine point blade. You can also buy replacement blades as well as a replacement housing.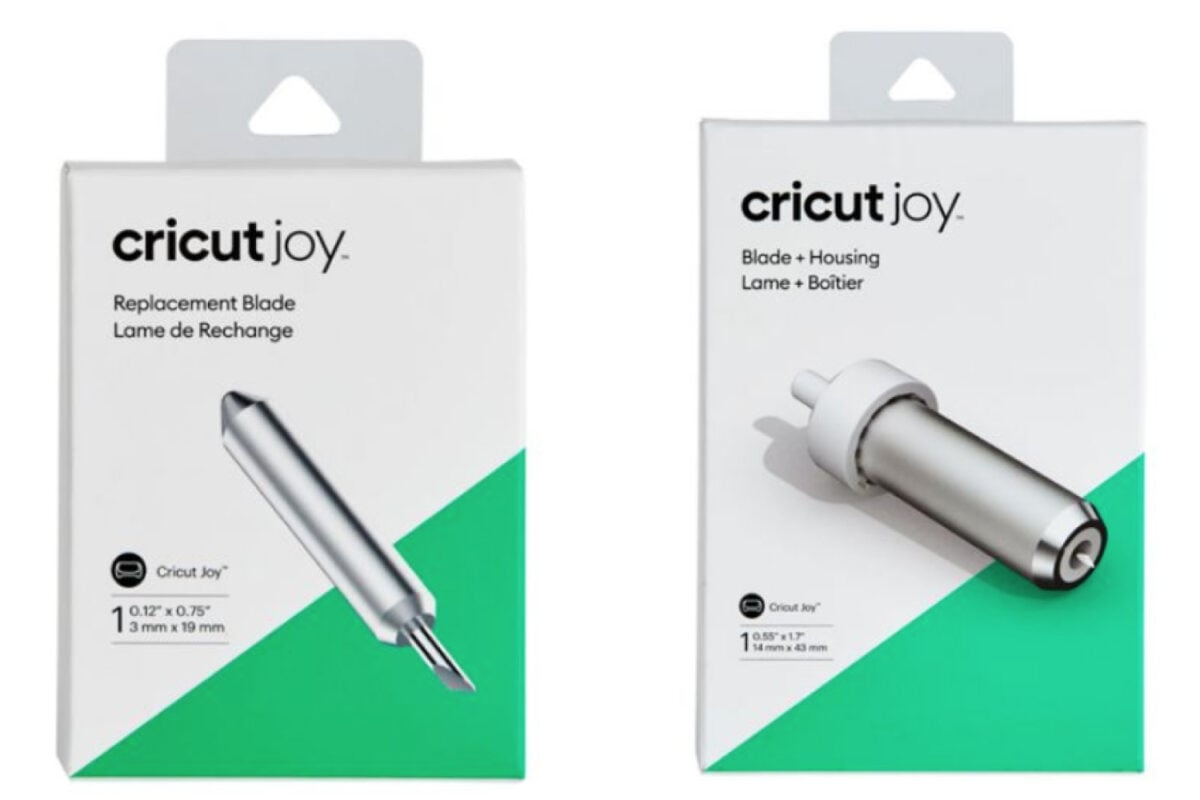 The only time I recommend replacing the housing is if for some reason you are struggling to get your machine to cut right.
Cricut Joy blades are exclusive to Cricut Joy machines. You cannot use them in Cricut Explore or Cricut Maker machines or vice versa.
Cricut Joy Cutting Mats
Inside the Cricut Joy box, you'll get a green StandardGrip Cricut Joy cutting mat that is 4.5″ x 6.5″. I also suggest getting a longer 4.5″ x 12″ cutting mat if you are looking at cutting anything outside the "matless" Smart Materials (see my Cricut Joy Matless Cutting post for more information on using those Smart Materials), like cardstock or standard vinyl.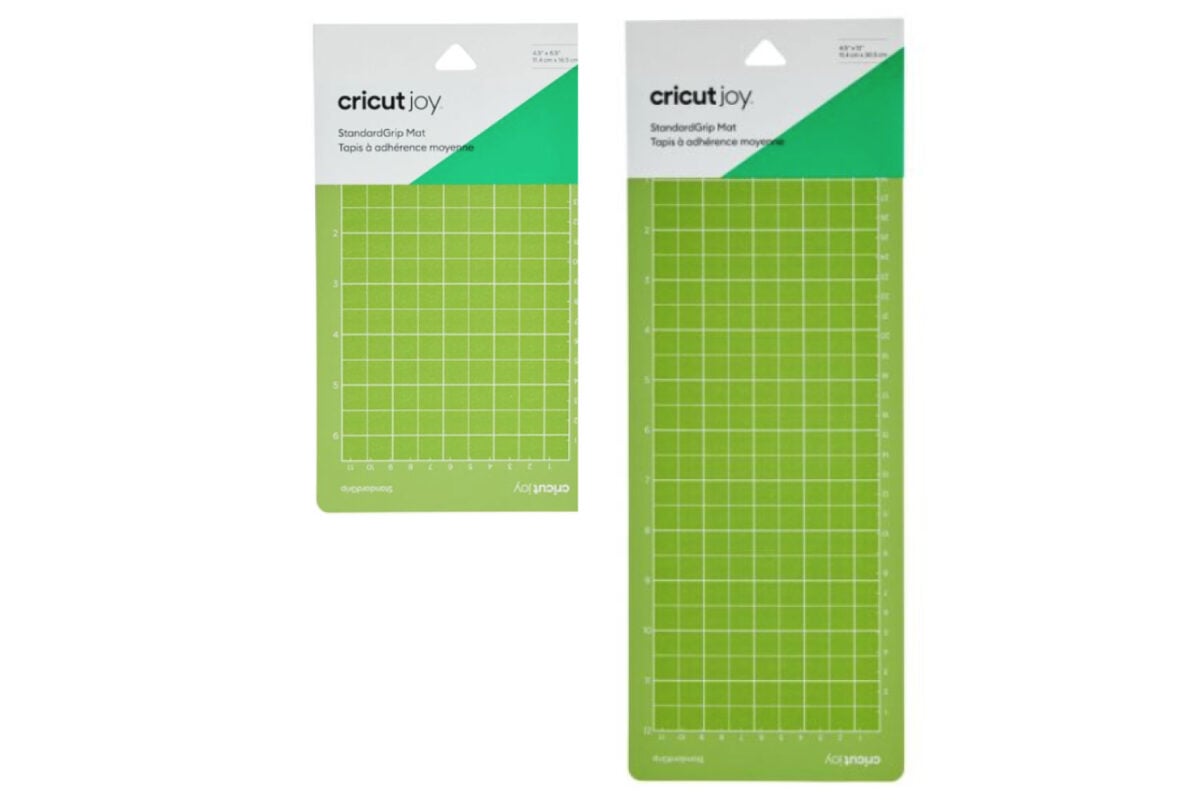 If you are planning on cutting more delicate materials, like thinner paper or vellum, you can also grab a blue LightGrip mat in 4.5″ x 6.5″ or 4.5″ x 12″.
If you like to make cards, you definitely want to pick up the Cricut Joy Card Mat. You can read about it in my post How to Use the Cricut Joy Card Mat. It's really a very cool mat that allows you to create cards in just a few minutes. I use it all the time!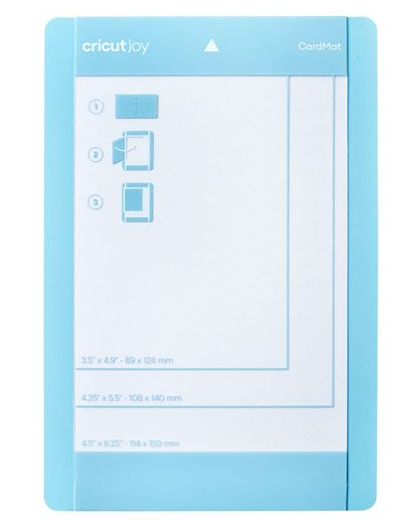 Cricut Joy mats are exclusive to Cricut Joy machines. You cannot use mats from other cutting machines in your Cricut Joy. That being said, my friend Angie from the Country Chic Cottage came up with a brilliant hack for using the Cricut Card Mat in the Cricut Explore and Cricut Maker.
Cricut Tools
I have long said that the three most important tools to have are a weeding tool, a scraper, and a spatula. Finally Cricut put these three tools together in the Cricut Joy Toolset!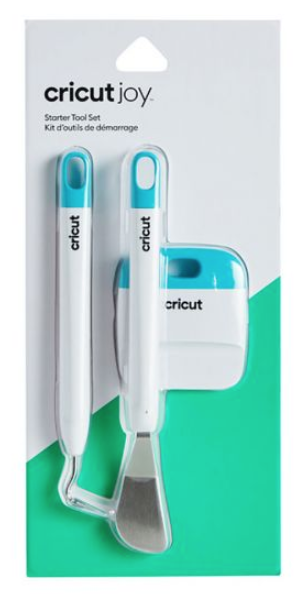 This set of three tools make it so much easier to weed iron on and adhesive vinyl, use transfer tape, remove your materials from your mats, and keep your mats clean. You can take an in-depth look at those tools in my How to Use the Cricut Toolset post.
If you already have these tools from another Cricut machine, no need to go get new ones unless you really love teal (*unashamedly raises hand*).
Additionally, I really love my brayer, which helps materials stick to mats better. It's not Cricut Joy specific, but I use it way more than I ever thought I would!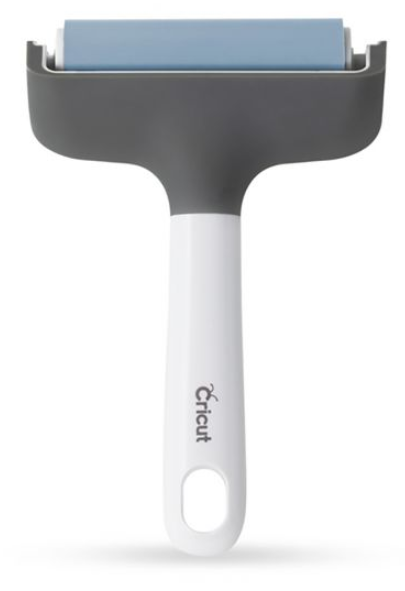 Cricut Joy Pens
If you're planning on doing some writing with your Cricut Joy (like making writable labels), you'll need a pen. The Cricut Joy comes with a standard 0.4 black pen, but you may want to pick up some other colors and styles. You can even get Infusible Ink pens and markers (learn more about Using the Infusible Ink Pens & Markers)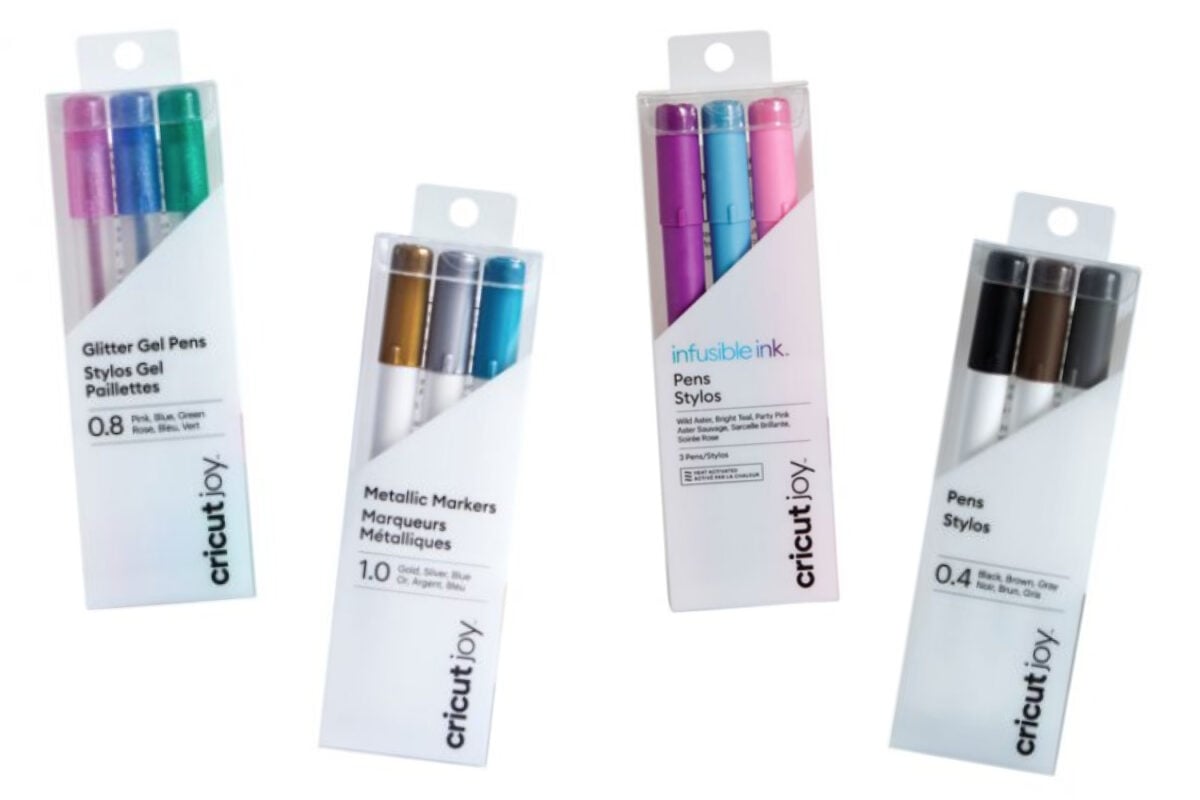 Note that the gel pens and metallic markers are not compatible with the writable labels, but will work on other materials like cardstock. Do NOT push down the pen when you insert it. Just set it in there and close the clamp.
Cricut's other pens will not fit in Cricut Joy—the carriage is just too small.
Buying any Cricut, even Cricut Joy, isn't an inexpensive thing to do! Thankfully you don't need much to get started using your Cricut Joy! If you're wondering where to start, check out these Cricut Joy posts: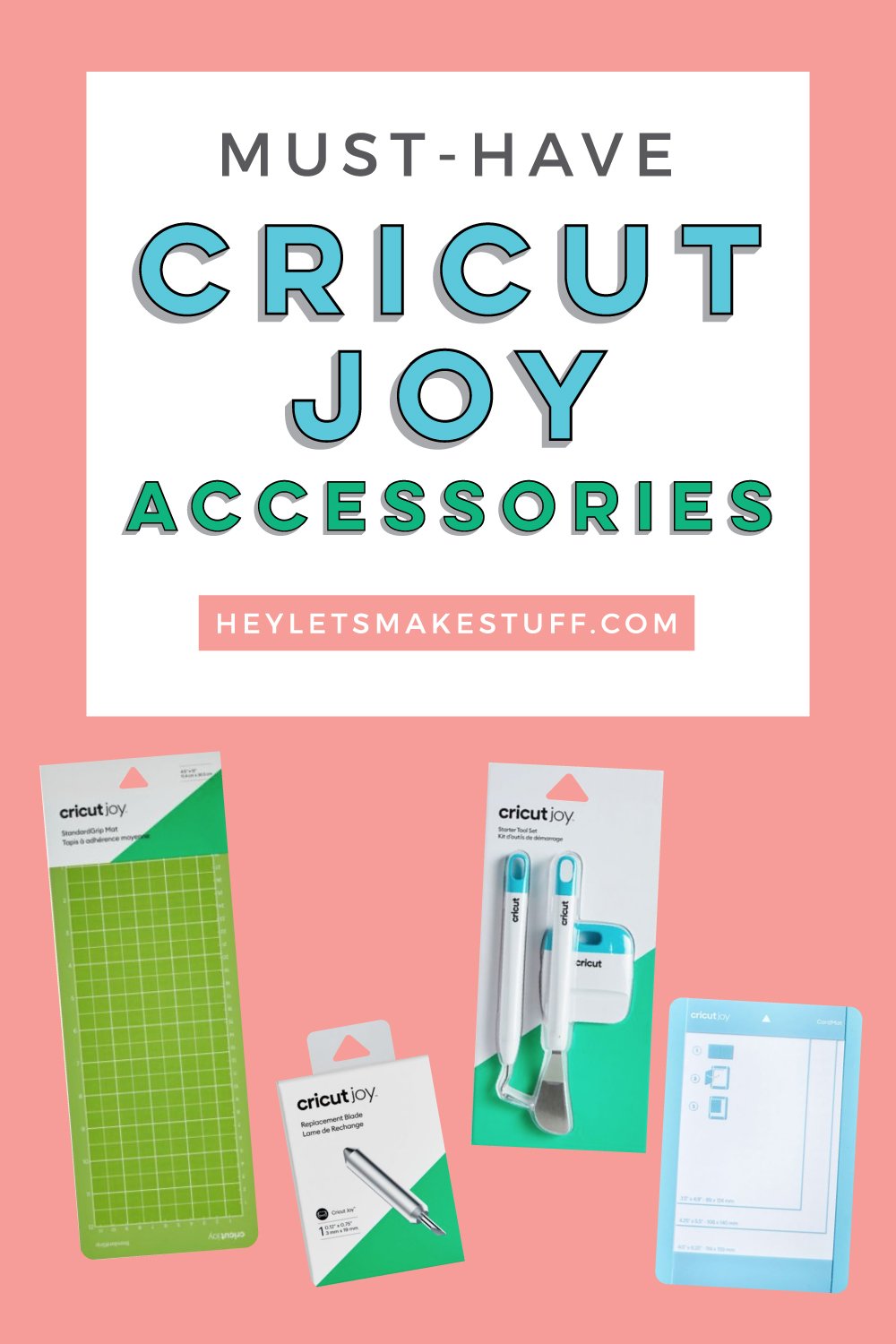 Get a Cricut!