Looking for t-shirts, tote bags, and tumblers? Want to find onesies, mugs, and wooden signs? This is the ultimate guide to finding the best blanks for Cricut projects you make!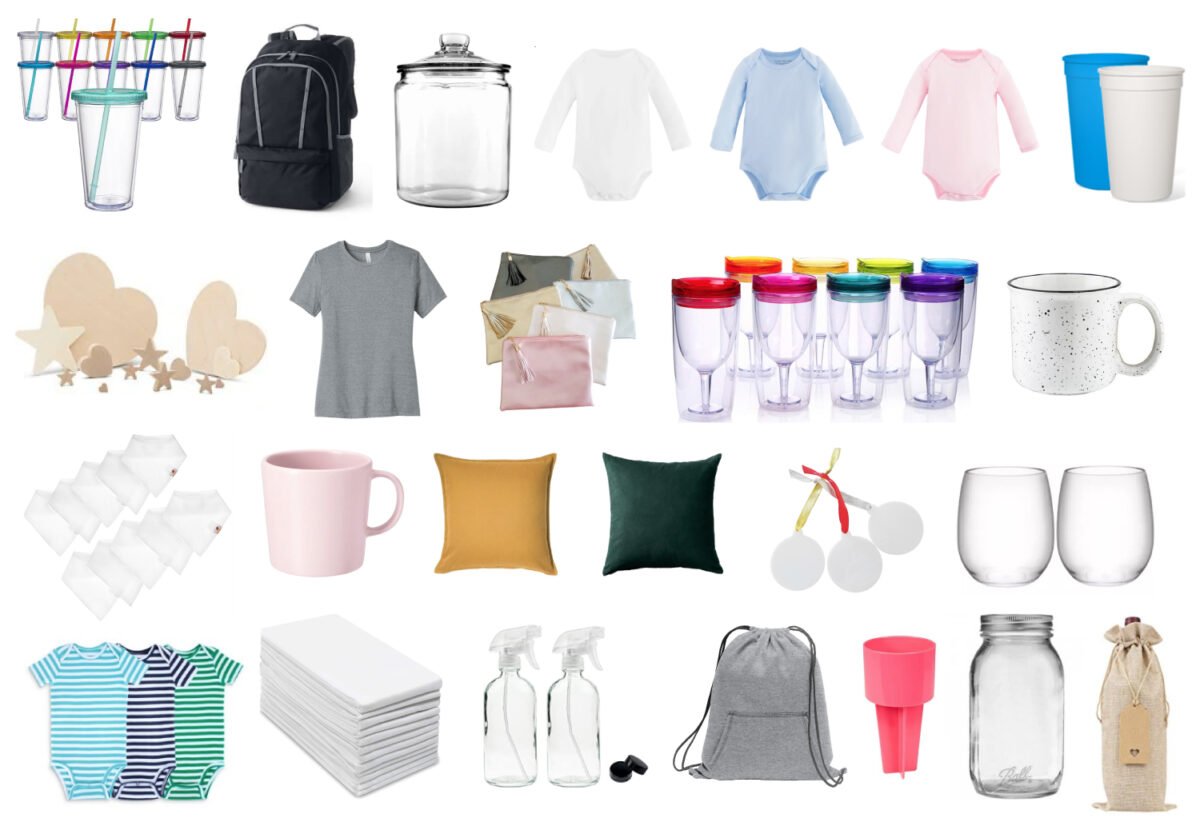 I spend a lot of time talking about the different materials you can use with your Cricut Maker, Cricut Explore, or Cricut Joy machine. But there's a missing piece—in many cases, you need something to put that iron on or adhesive vinyl on! Need help using your Cricut? Enrollment to the Academy is closed, however, I now offer my Cricut Basics eBook, which is a great place to get started!
In this post, we'll talk about the different types of blanks you may want to use in your projects, plus my favorite places to buy them! There's so much information in this post, so make sure to bookmark it to return to as you are crafting!
Note: if you're looking for Infusible Ink blanks, I'm working on a separate post for that!
What is a Blank?
A "blank" is a general name for an item that you can customize using material cut on your Cricut or other cutting machine. As you'll see below, there are MANY types of blanks!
Types of Blanks and Where to Buy Them
Instead of breaking this post up into different retailers, I decided to organize it by the type of material you might be cutting on your Cricut, and then by the blank itself. Blanks are generally material-specific (you can't put adhesive vinyl on a t-shirt, for example), so this should help you find the right type of blanks, the first time.
Here are direct links to the main shops I use for blanks for Cricut projects:
Iron On Blanks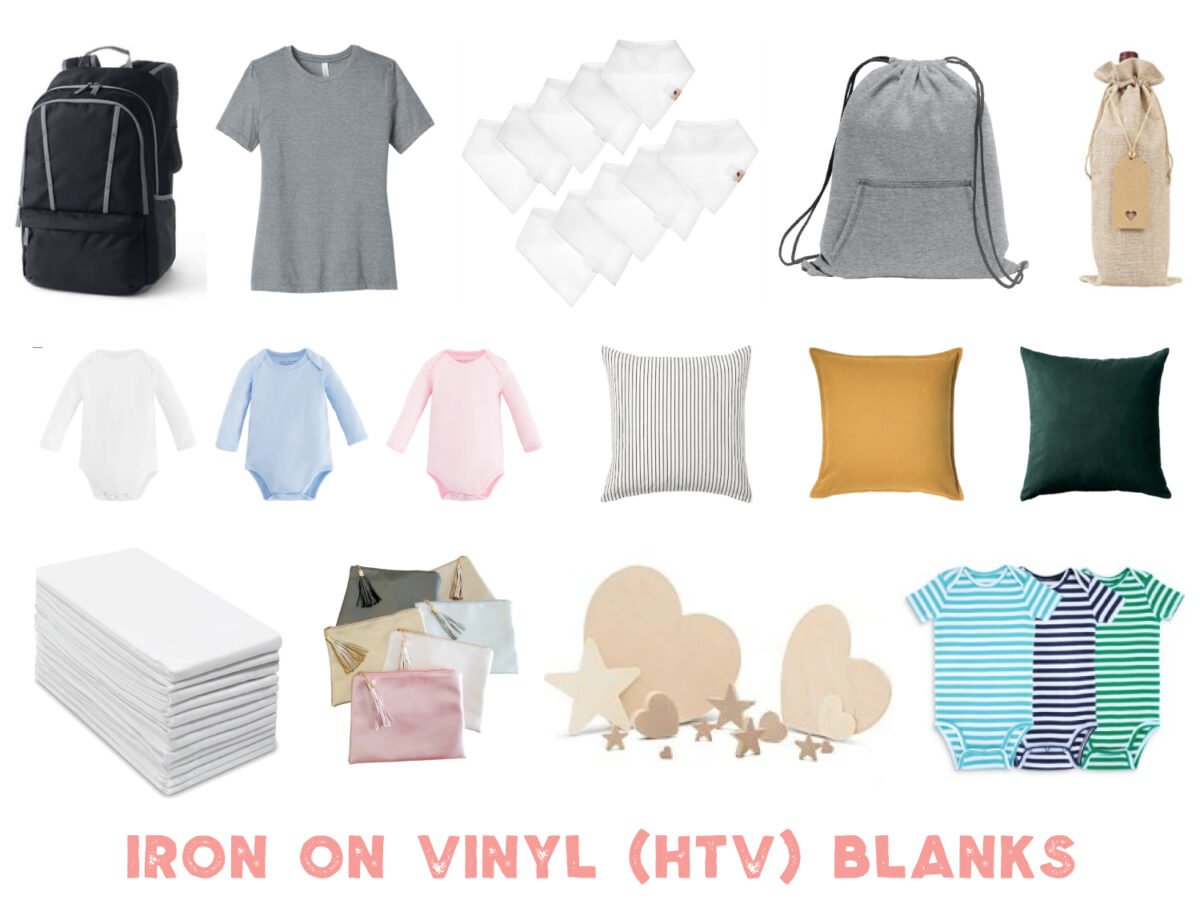 Iron on vinyl (also called heat-transfer vinyl or HTV) is a material that has adhesive activated by heat. Learn all about it in my extensive post on Using Iron On Vinyl to get started! If you are looking for blanks that work with Infusible Ink, stay tuned for a specific post outlining blanks specifically for sublimation! Then check out these blanks for Cricut projects using iron on vinyl.
T-Shirts and other adult apparel
If you're using iron on, there's a good chance you're going to want to put it on some sort of apparel. For adults, that might include:
Aside from Amazon, I have a couple go-to shops when it comes to apparel. In particular, I really like the selecyion available at Threadsy. Plus, they've given me a code to share with my readers. Save 10% Off Orders $110+ at Threadsy with Code HEYLETSMAKESTUFF10. (Valid through 10/21/22. Not stackable with Super Simple Bulk Savings.)
I've always been pleased with everything I have ordered from Happy Crafters. You can order your iron on and your apparel in one go! They also sell the popular Bella+Canvas brand shirts that a lot of people are looking for, as well as hats, scarves and gloves.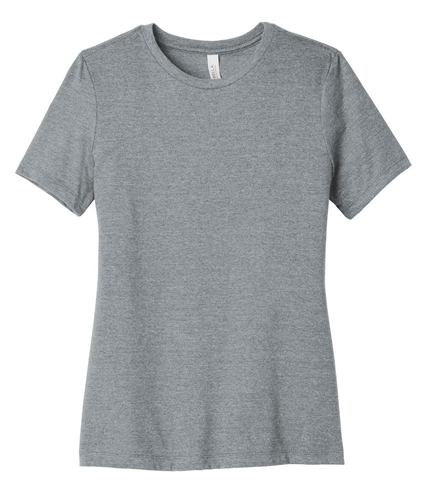 If you're not looking at ordering in bulk, try hitting your favorite clothing store! I often buy shirts from Target to personalize. May not be the cheapest option, but it's super convenient if you go there often. Old Navy, Walmart, Ross, TJ Maxx, and Nordstrom Rack are other in-store options that I've used in the past. I like being able to try things on!
Onesies and other baby/children's apparel
As far as apparel for kids goes, I personally try to stick to high-quality blanks. As a mom of kids with super sensitive skin, this is important to me! Here are some of my favorite options.

Under the Nile has organic blanks for babies that are all butter soft. More expensive, yes, but they'll make baby's skin so much happier. Kids Blanks is another great option.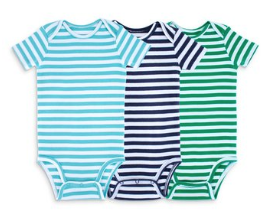 I've used Primary for all sorts of projects, including Halloween costumes for my boys. I love their wide range of colors and styles.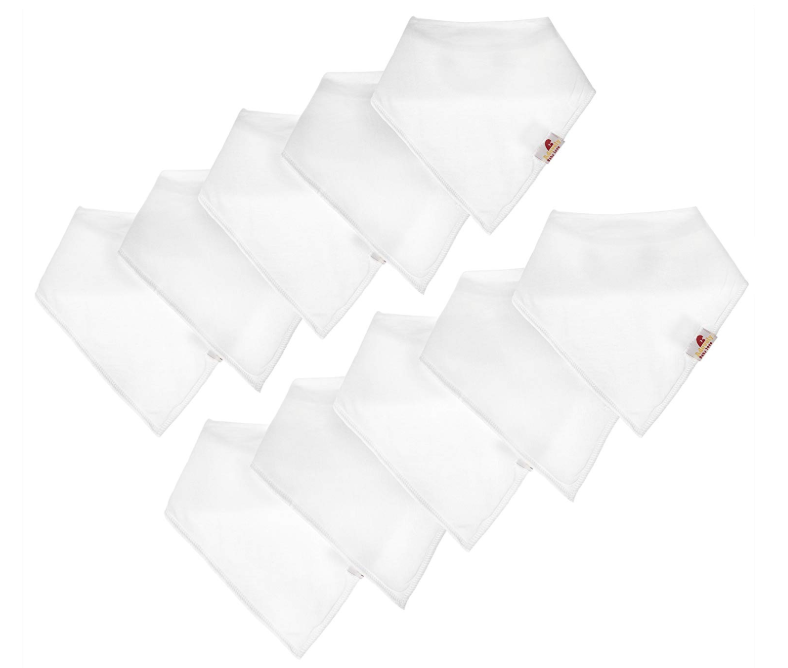 I've used these white bandana bibs from Amazon for so many different baby gifts!
Happy Crafters has a bunch of blanks for babies and toddlers, including bodysuits, hoodies, t-shirts, raglans, and more.
Bags, zippered pouches, and totes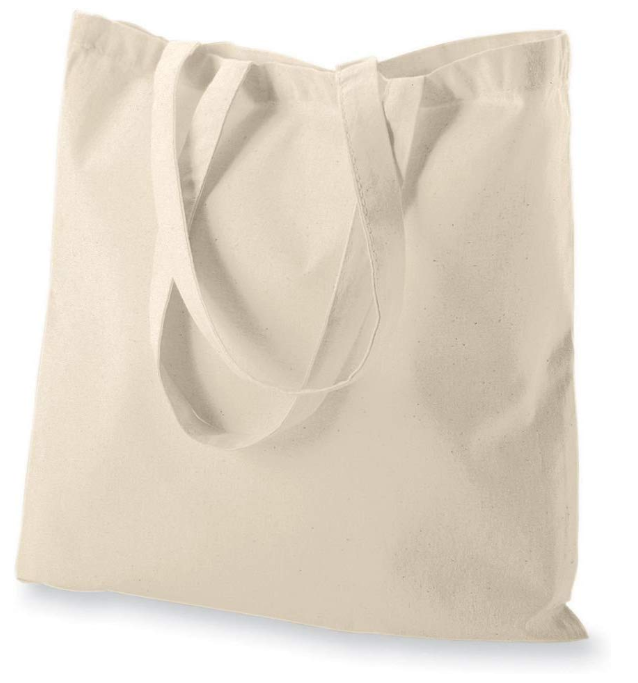 Making bags with your Cricut is both fun and functional! There are countless options and materials to make your own custom bag. I like plain canvas bags from Amazon for a lot of basic bag-making.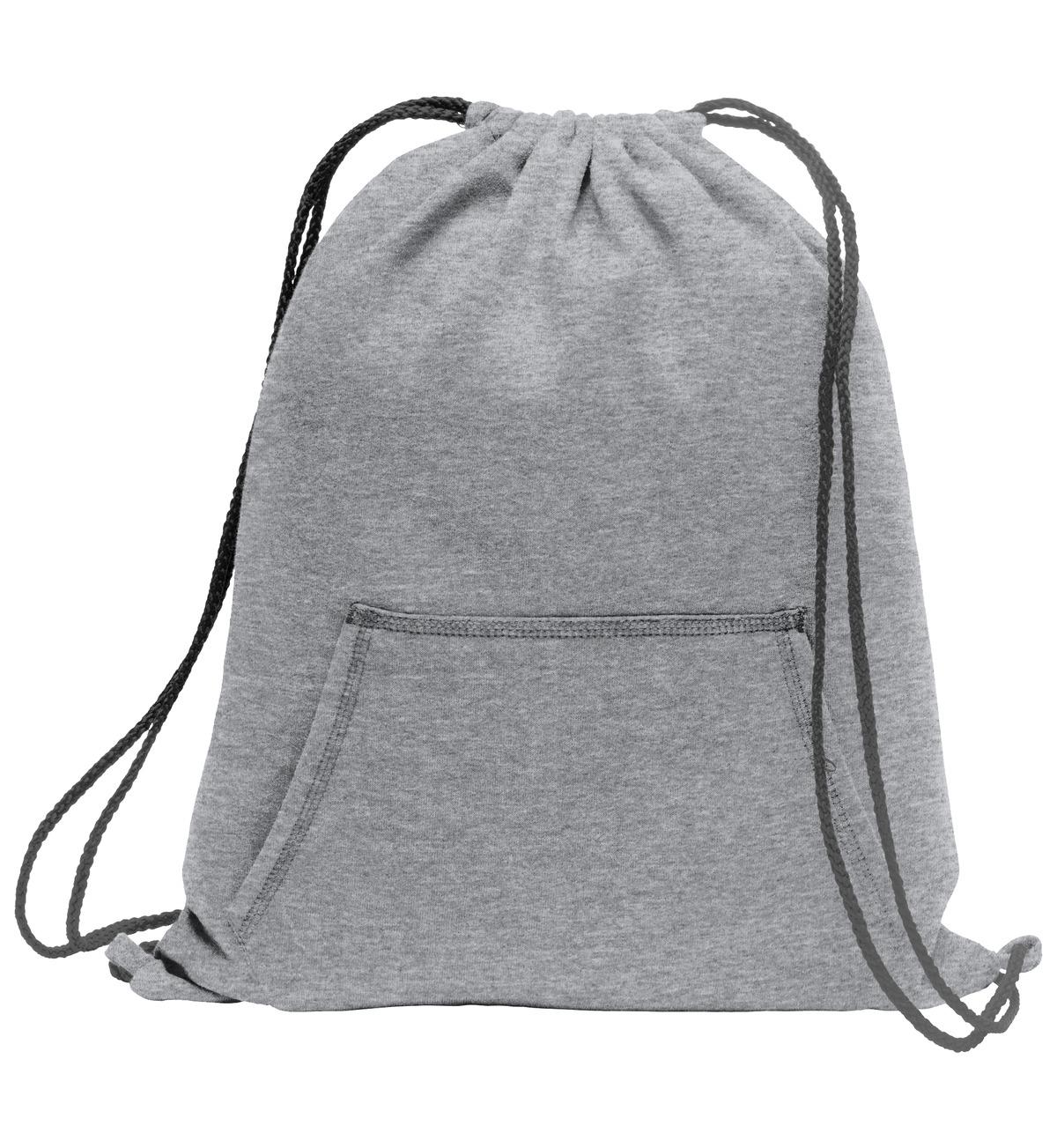 Threadsy has tote bags, backpacks, duffels, coolers, and more.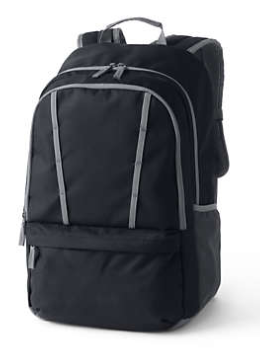 One other shop that makes super high quality bags that you can personalize with your Cricut is Lands End. They aren't quite as "blank" as some of the others, but they will hold up for years.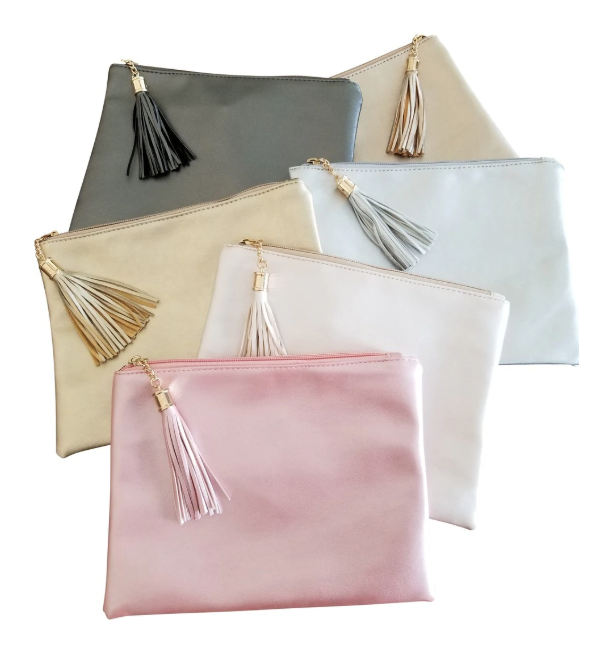 Tasseled makeup pouches from My Vinyl Direct have a luxury look and make lovely gifts.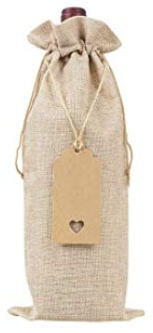 Wine bags from Amazon are a fun gift idea—customize the wine bag and gift it along with a nice bottle of wine. Perfect for anniversaries.
Pillows, Blankets, Towels, and other Soft Furnishings
Decorating your house is so easy with your Cricut! Here are some of my favorite pillows and more for making a statement with your Cricut in your home.

One of my favorite places to get all sorts of soft furnishings, particularly pillows, is IKEA! You can't beat the prices and style at IKEA . Shopping at Target, Home Goods, and TJ Maxx has also proven successful for me.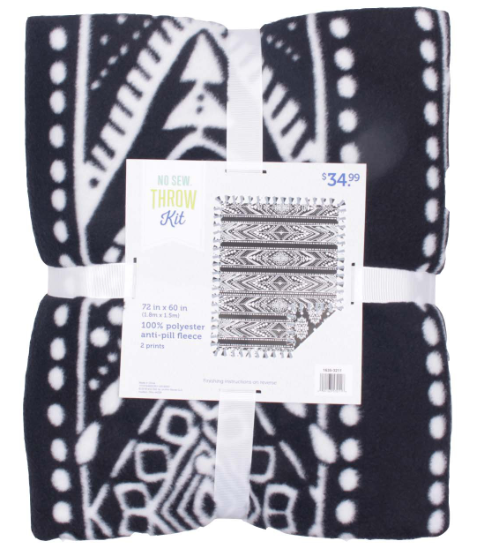 I've seen a lot of people putting vinyl on blankets! Muslin blankets for baby are a popular choice, but you can also put iron on vinyl on fleece blankets, like these no-sew throw kits from JOANN.
And as with everything else, Amazon has a huge selection of pillow covers in all sorts of colors and sizes.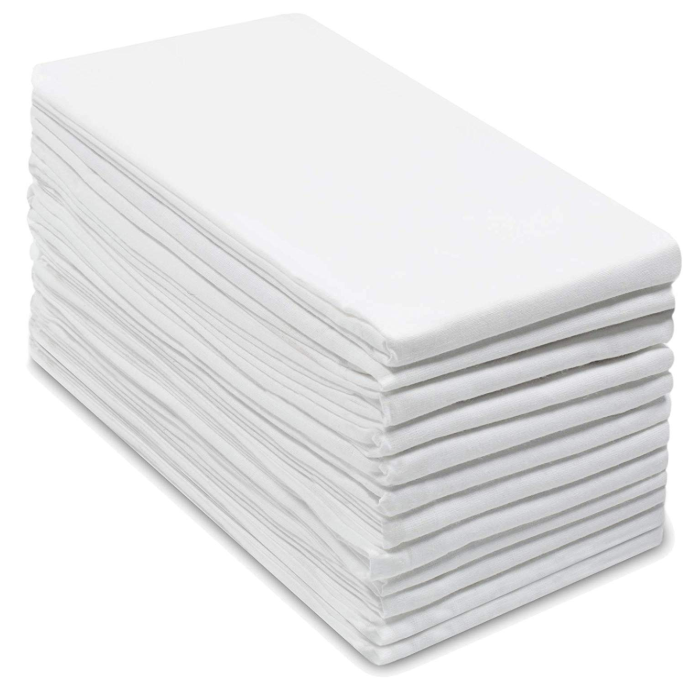 There are lots of different towels you can use, but I prefer simple flour sack towels for most of my crafting from Amazon. Sacktowels.com is another great resource. They are perfect in the kitchen and there are so many funny (and punny!) kitchen SVG files out there for towels.
A garden flag from My Direct Vinyl is another fun home decor idea!
Can Koozies & Neoprene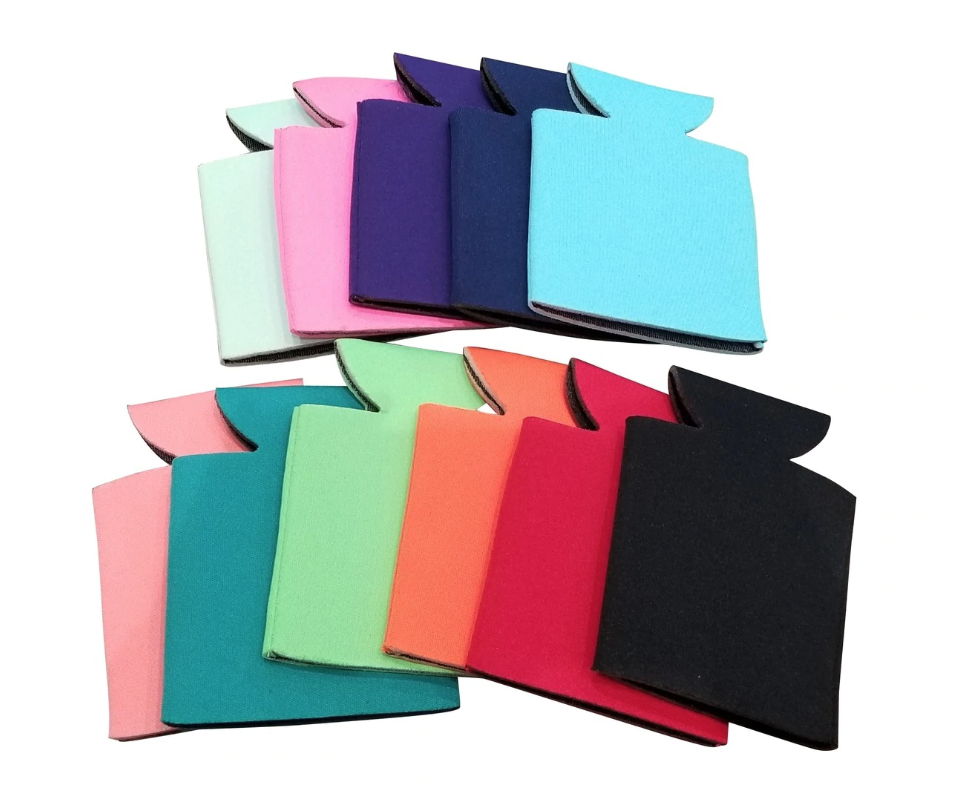 Keep your drinks cool in the summer with can koozies (also called can coozies or foam can covers). My Vinyl Direct has a nice selection of koozies, including mint, coral, and teal! Other neoprene products include freezer pop holders, sleep masks, and even lip balm holders.
Check out Mad in Crafts for a tutorial for using iron on with neoprene.
Notebooks and Journals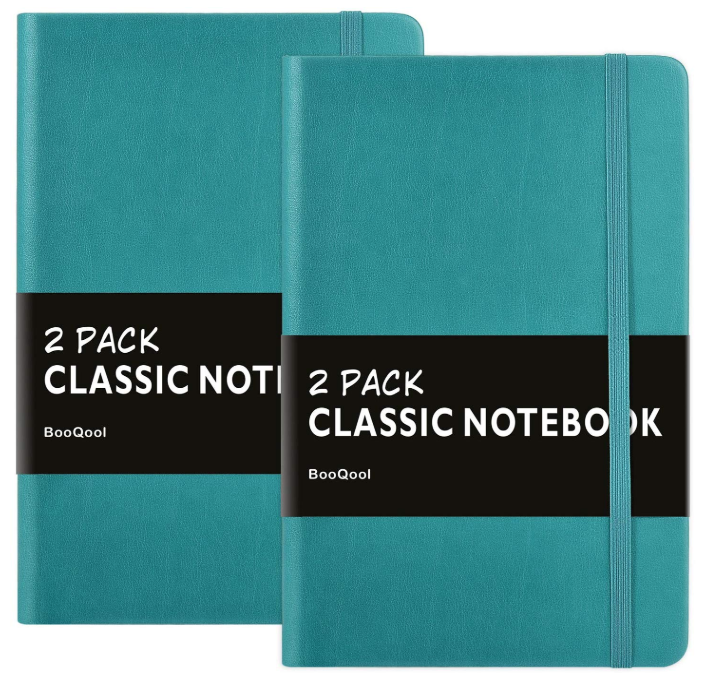 There are so many types of notebooks and journals that you can decorate with iron on vinyl (check out this tutorial). Amazon has tons of journals and notebooks. These faux-leather notebooks are my favorite.
Blank Canvases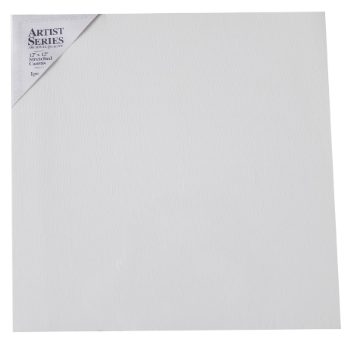 Blank canvases are one of those blanks that you may not think of, but I've used them to make reverse canvases using iron on vinyl. I most often grab blank canvases using the big 40% off coupons from JOANN (they sell them in bulk packs!), Michaels, or other craft stores. Surprisingly, Target also has a nice selection of canvases on their art aisle—it's easy to pick one up there when you're also grabbing the other things you buy regularly at Target.
Gift Bags and Party Decorations
I love putting iron on vinyl on paper and cardstock—you can use this method to make all sorts of party decorations, like this adoption banner.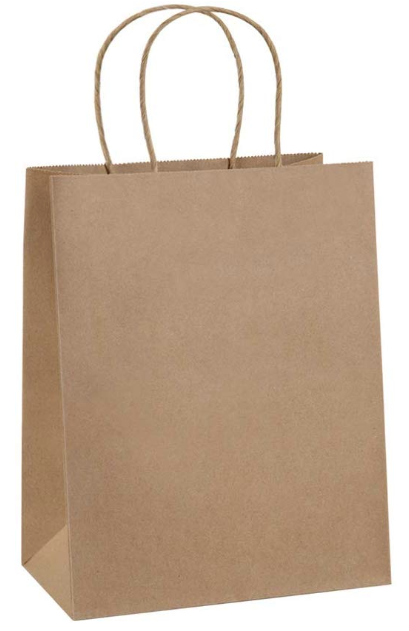 Try putting iron on vinyl on blank gift bags from Amazon, but you can also dress up almost any gift bag you find at your local stores. I love a simple paper bag with the name of the recipient in bright, bold iron on. So fun!
Wood Blanks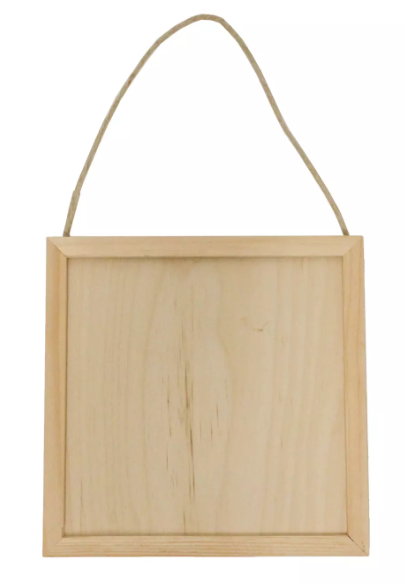 I love using iron on vinyl on wood! It's so much easier to use iron on on raw or stained wood, compared to adhesive vinyl (though I suggest using adhesive vinyl on painted wood). Check out my tutorial here, and then take a look at these great wood blanks:
If you want to paint your wood, I suggest using adhesive vinyl instead. Check out my post on using Adhesive Vinyl on Painted Wood for more information.
Holiday Decorations
Crafting for the holidays gives you even MORE things to craft with! Here are some fun ideas:
Additional Iron On Vinyl Blanks
If all that wasn't enough to get you inspired, here are even more ideas from Amazon:
Adhesive Vinyl Blanks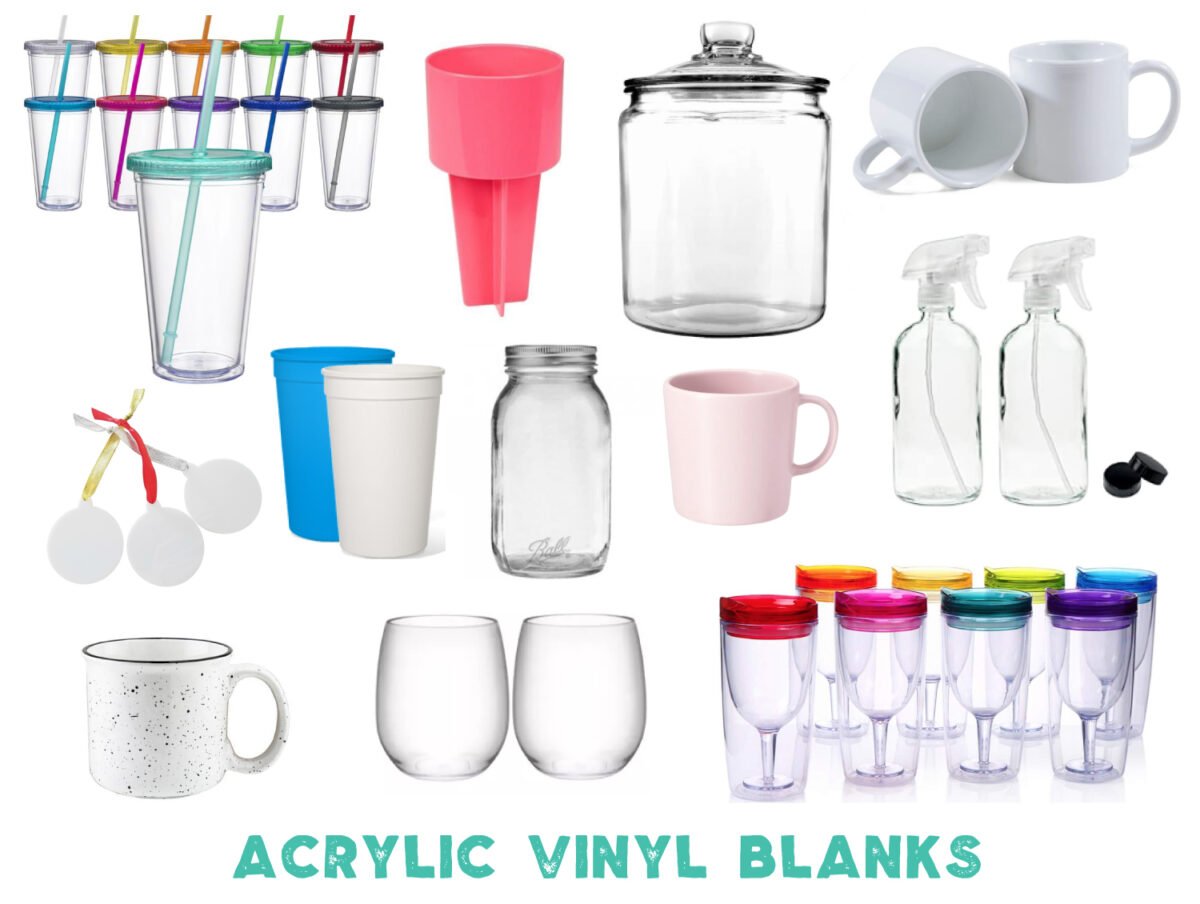 Adhesive vinyl is a material that has adhesive that acts more like a sticker. Most often, you'll apply it using transfer tape. Learn more in my extensive post on Using Adhesive Vinyl to get started! Then check out these blanks for Cricut projects using adhesive vinyl.
Tumblers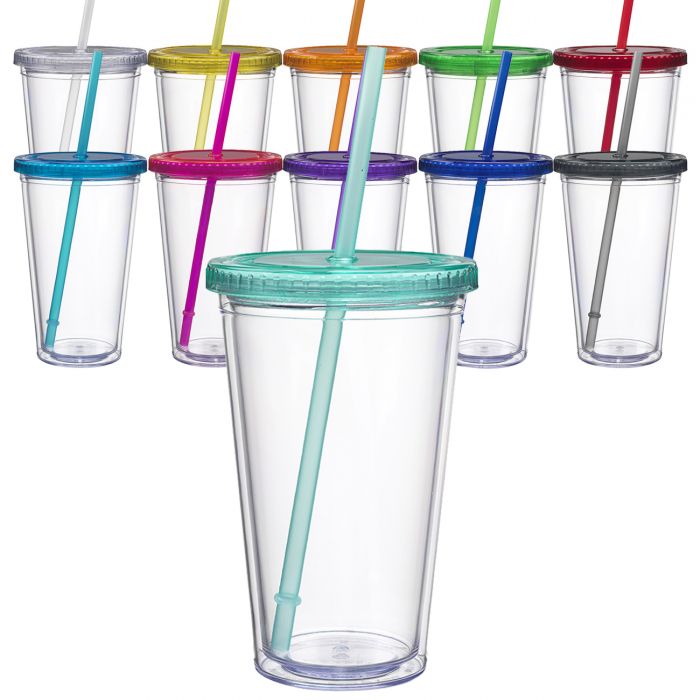 Tumblers are huge these days (check out how to make glitter tumblers) and come in just about every shape and size you could image. Amazon is a forever favorite for buying tumblers because of their vast selection, but I have also ordered from Save a Cup—they have classic tumblers but also carry a selection of high quality glass, plastic, ceramic, and metal tumblers at great prices.
Tumblers get a lot of use, so I recommend spending a little more on the blank so they'll hold up, particularly if you're selling your tumblers.
Mugs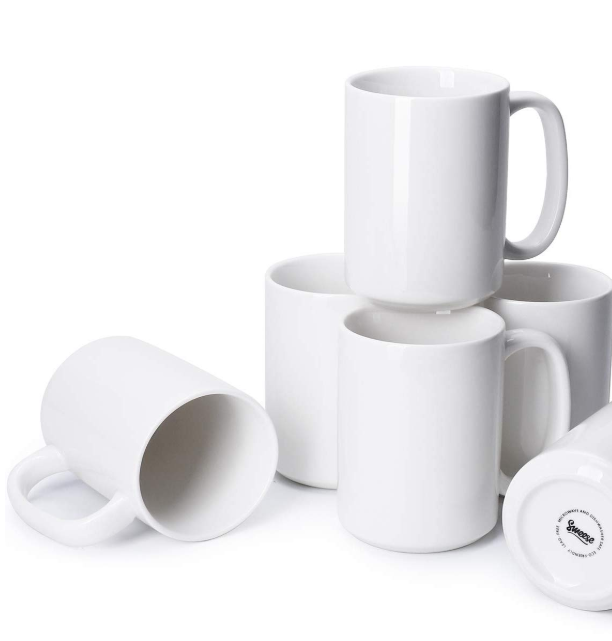 Mugs are one of my favorite Cricut blanks (get a tutorial for making one here). I try to find ones that do not taper—it's so much easier to apply vinyl to a straight surface! And I am all about making crafting easier. These big white straight mugs from Amazon are a favorite of mine.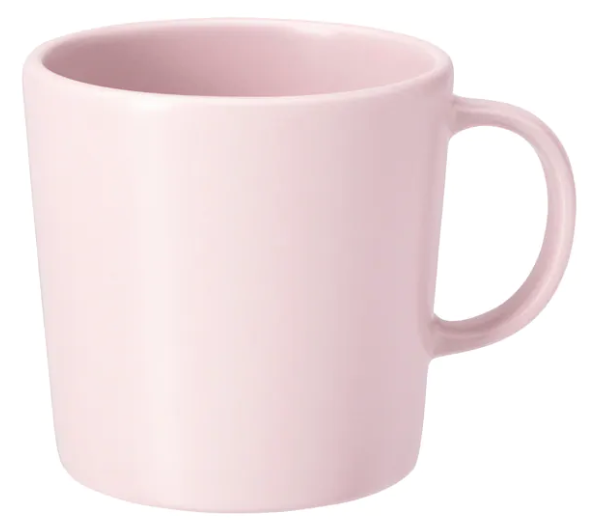 Finding one-off colorful and interesting mugs has been easy at my local stores, like Target, IKEA (above), TJ Maxx, and Home Goods. Even garage sales and resale stores often have tons of mugs for super cheap!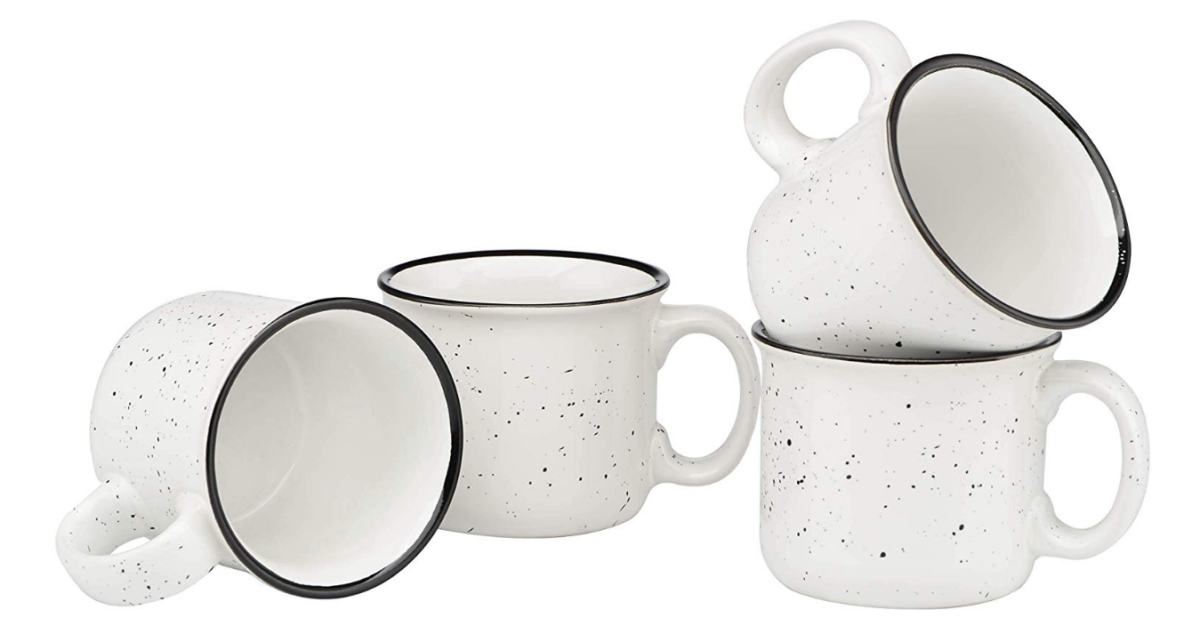 Campfire mugs from Amazon are another fun option—they remind me of my childhood hanging out in our tent trailer!
Wine Glasses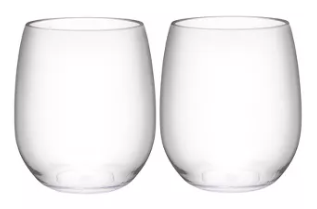 Stemless wine glasses are fun for vinyl (and better for clumsy people…like me!). I've had good luck at the Dollar Tree for both glass and plastic stemless wine glasses. They is also an easy find at Target if you're not looking to buy in bulk.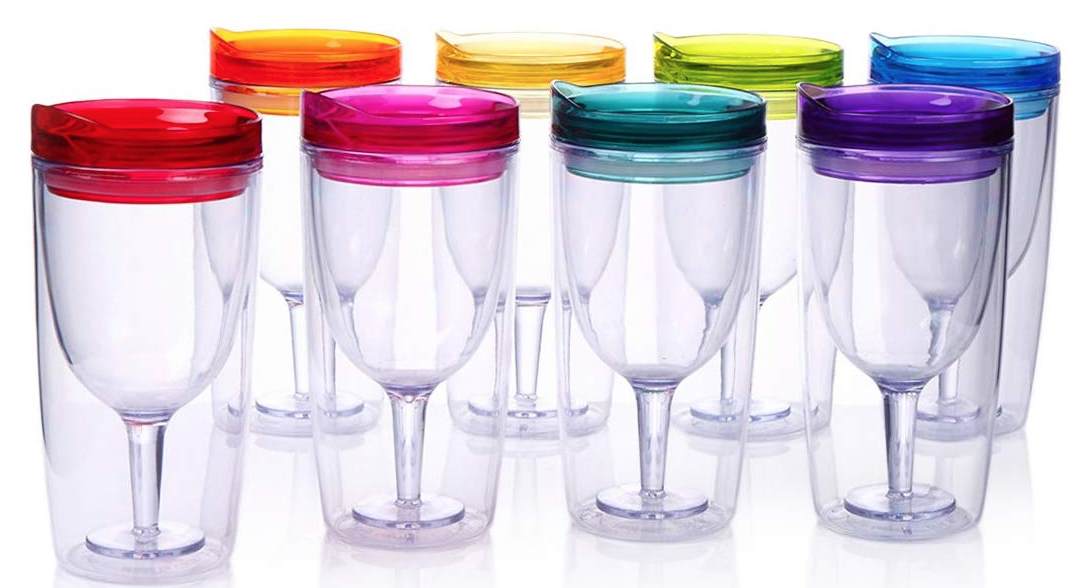 Somewhere between a tumbler and a wine glass are these fun wine tumblers from Amazon. They are insulated and because they have a top, they help prevent spills. I love the idea of making these as part of a bridesmaid gift, particularly if you're taking your girls wine tasting.
Plastic Cups and Beach Spikers
For plastic stadium cups (think what you'll get a beer in at a ballgame), 24hourwristbands.com can't be beat for bulk pricing. If you don't need a ton of them, Amazon has a huge selection and a ton of color options. I like these 20z plastic tumblers.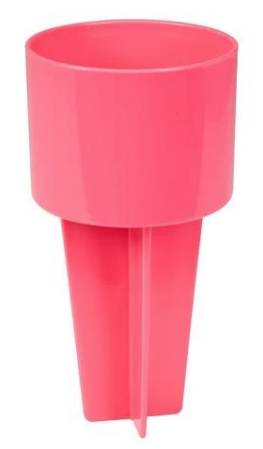 Beach spikers are also a popular blank (they are basically a cupholder that you can stick in the sand at the beach). Try Amazon for a huge array of beach spikers, as well as My Vinyl Direct.
Jars and Bottles
Mason jars are a staple for so many crafters. For the majority of crafts, you'll want to look for "smooth sided" mason jars—that way you're not trying to place vinyl over a bumpy word on the side of the jar.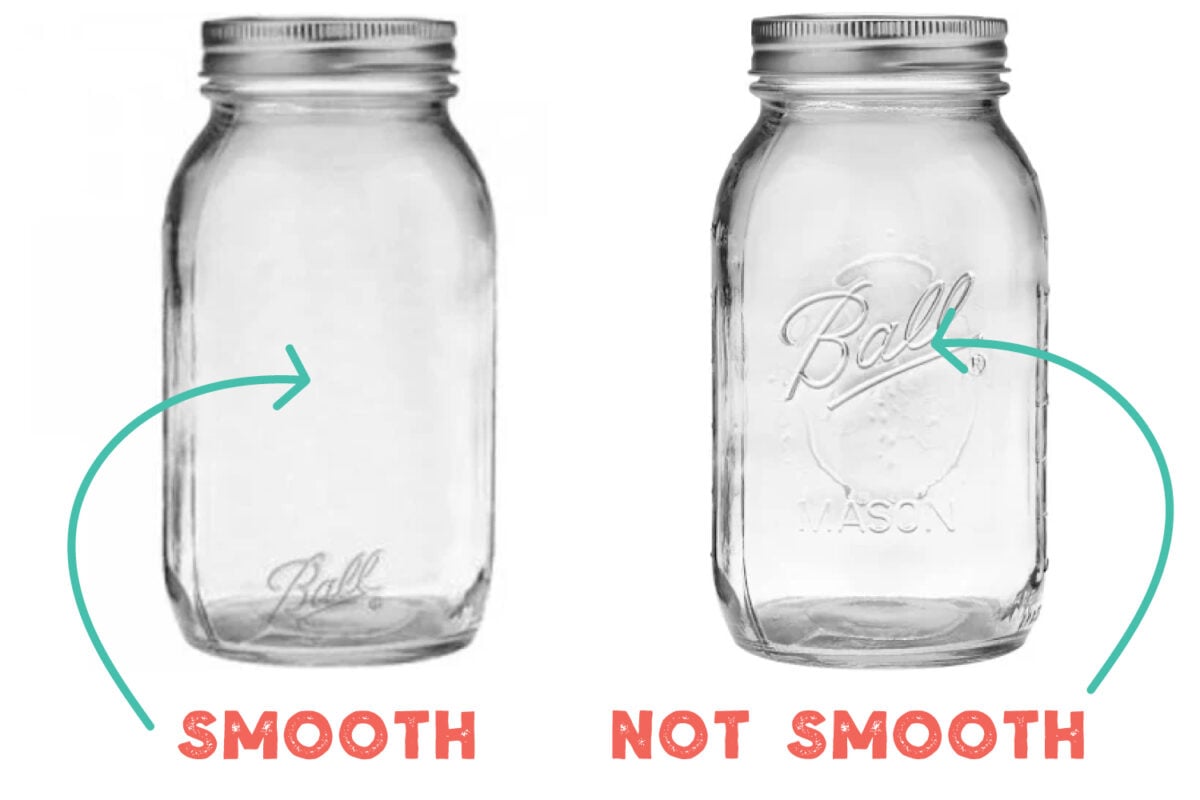 You can buy them in flats of 12 from almost any store, including most local grocery stores and Target. You can also buy smooth mason jars in bulk on Amazon.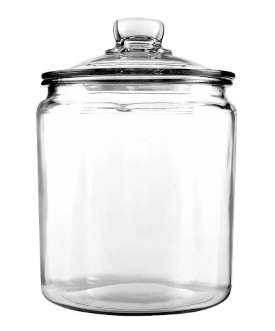 I have organized my entire pantry using glass jars. I use a combination of glass pantry jars and plastic pantry containers from Amazon, as well as glass jars from World Market. Check out my post on Making Pantry Labels (and find my HUGE cut file set of pantry labels!). I've also done my spice jars using my Cricut. Check out the tutorial Spice Label Tutorial.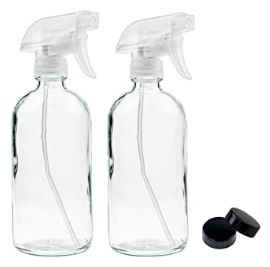 I've also ordered cleaning bottles (spray bottles, etc.) from Amazon. Check out my tutorial for Using Printable Vinyl to Make Cleaning Labels.
Blank Canvases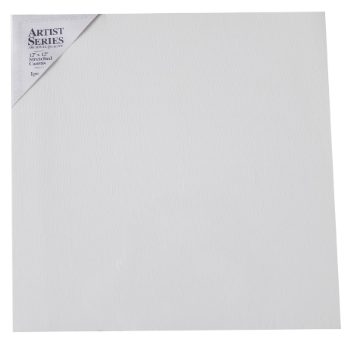 We tackled blank canvases above in the iron on section, but you can also use them with stencil vinyl material to Create a Hot Mess Canvas! As I said above, JOANN and Target are my go-tos.
Acrylic Blanks
There are also a lot of random acrylic blanks on the market. They come in clear as well as opaque colors. Amazon makes keychains, table signs for weddings and parties, as well as plain acrylic sheets for all sorts of signs and other crafting.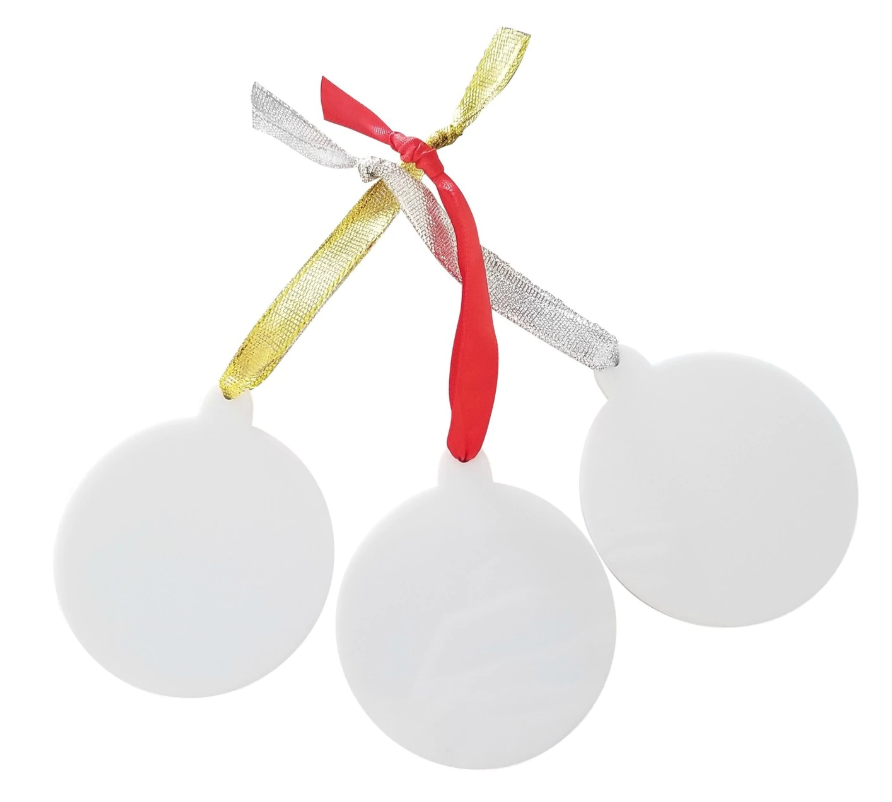 Additionally, My Vinyl Direct has acrylic Christmas ornaments, luggage tags, and desk name plates (great for teacher gifts!).
Other Adhesive Vinyl Blanks
Is that not enough? Here are a few more of my favorite blanks for Cricut projects with adhesive vinyl from Amazon!
WHEW! I hope you found this huge guide to the best blanks for Cricut projects helpful! If you're looking for something in particular, please let me know in the comments and I'll see if I can source it for you!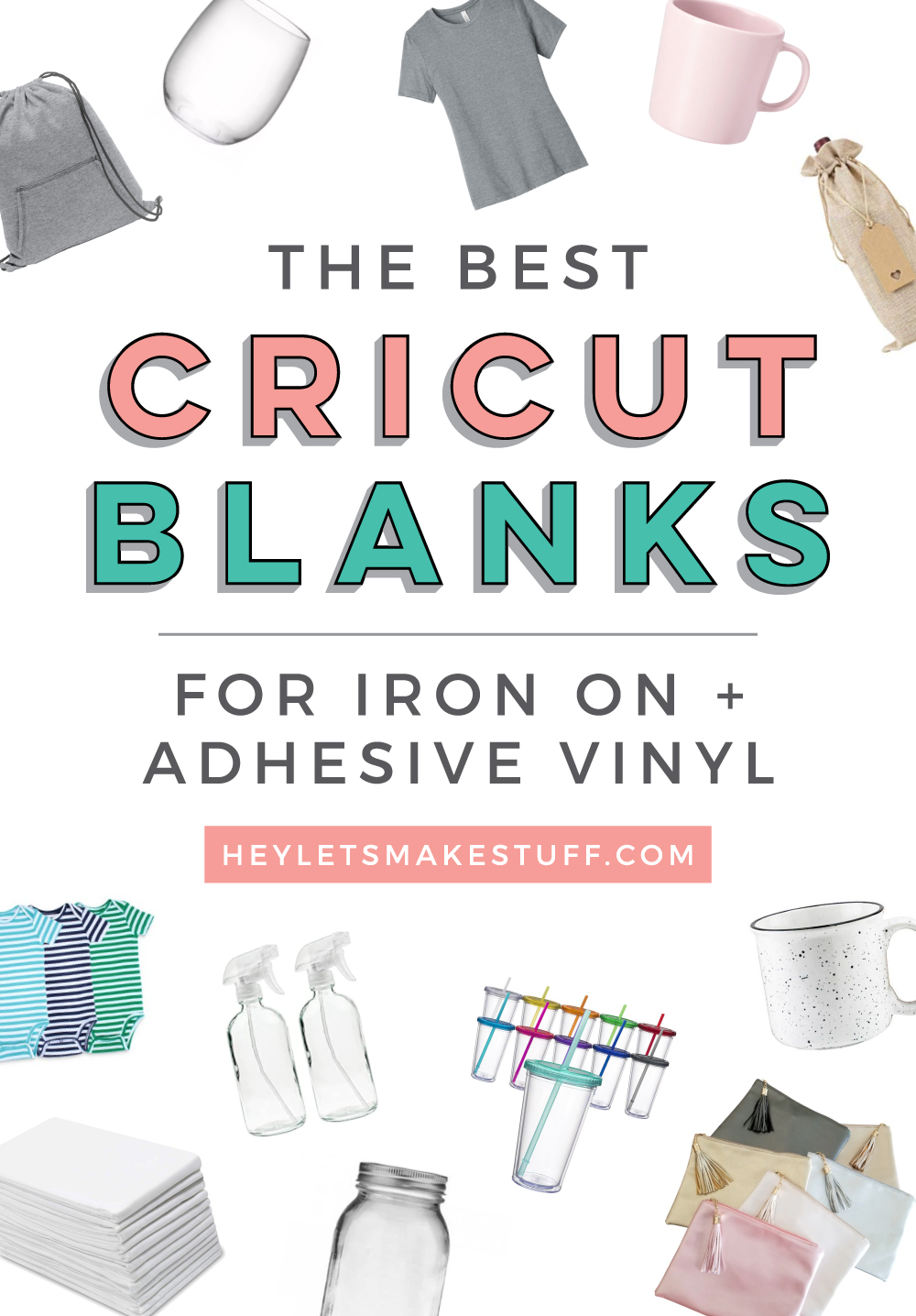 Buy Blanks on Amazon