Looking to buy a Glowforge? Check out our guide to the Glowforge overview, get a Glowforge coupon code, plus learn everything you need to know before you buy!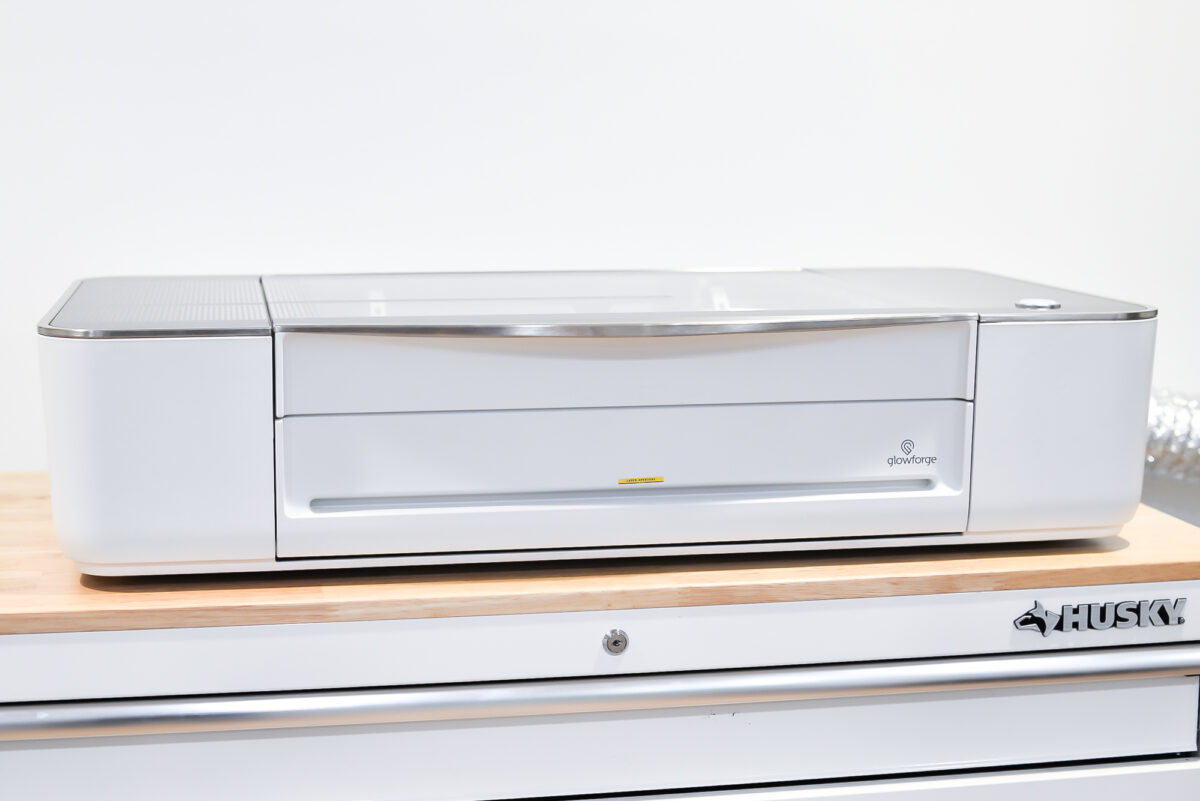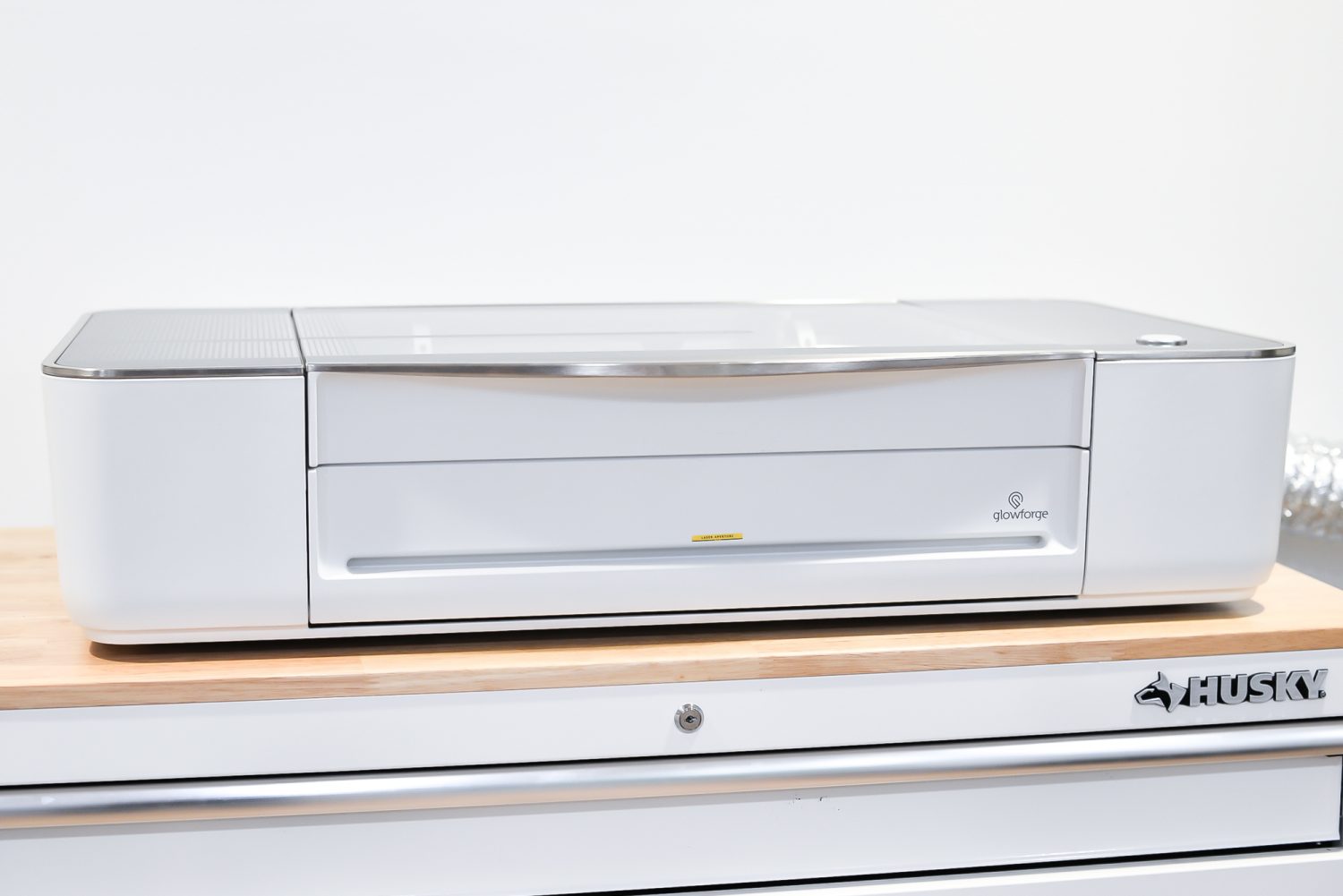 I've had my eye on a Glowforge for a long time. I remember watching the Kickstarter videos back in 2015 and dreaming about all of the amazing projects I could make using it!
I knew that the files were similar to a Cricut's files (they both cut SVG digital files) and that there was a lot of crossover between Cricut and Glowforge crafters. But the Glowforge could do things my Cricut can't (and vice versa!) and I wanted to expand the types of crafts I was making while staying in the "cutting machine" category I love.
When we moved to Washington in 2020, I knew I would finally be able to get one. I went from working in a tiny bedroom space to having a larger studio—which meant that I now have the space for a Glowforge. So I ordered one and I've spent more than three years getting to know my machine! I may not be a total Glowforge expert, but I have enough projects under my belt to feel comfortable sharing how to use the machine with you!
I'm going to start sharing Glowforge crafts (don't worry Cricut fans, I'll still be writing Cricut tutorials!), but wanted to write a Glowforge basics post so that I could reference its capabilities in these upcoming tutorial posts. If you're curious about this laser cutting machine, this post is for you!
What is a Glowforge?
A Glowforge bills itself as a "laser printer," but that's really a misnomer in my opinion. When you say "laser printer," most people think of a desktop printer that you'd use to print everyday paper sheets. Really, a Glowforge is a laser cutter and engraver. That being said, they call anything made on a Glowforge a "print," so you'll see that term used quite a bit.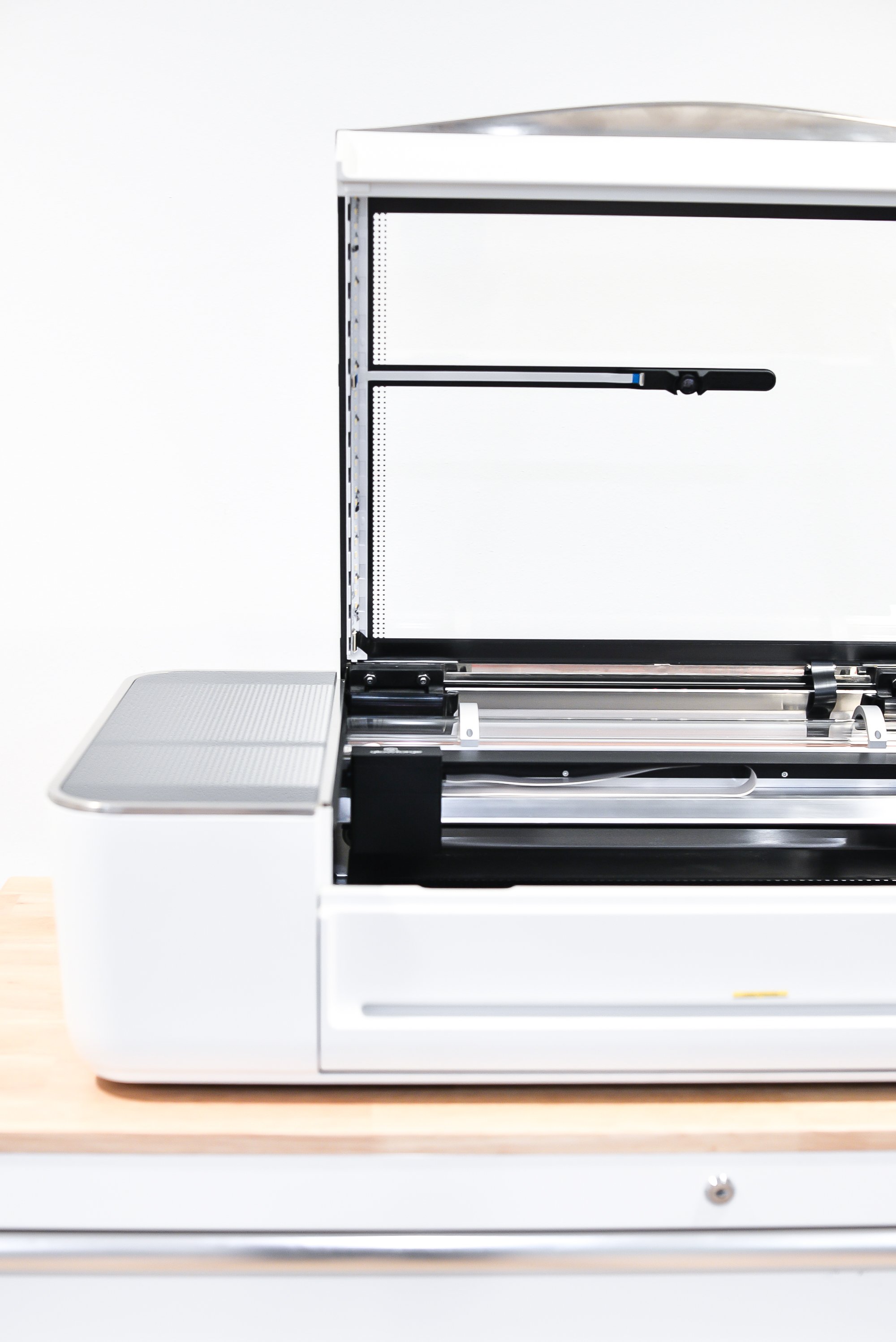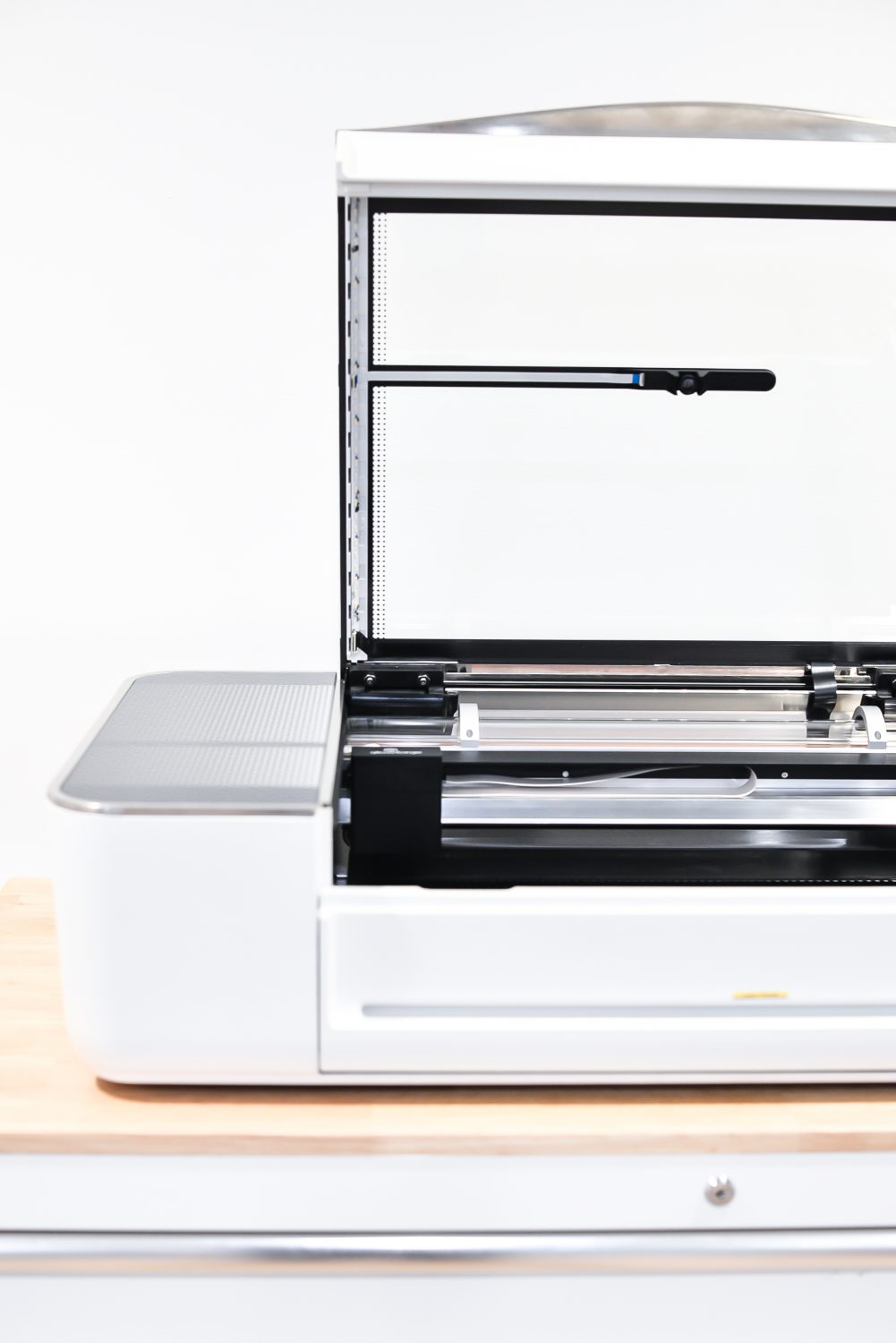 A Glowforge 3D laser printer uses a laser (a focused beam of light) to cut, score, and engrave a wide variety of materials with incredible precision and foolproof cuts. When we got it up and running, my husband said "Wow, it's like a Cricut with a lightsaber!" Pretty accurate, really.
How is a Glowforge different than a Cricut?
Since most of my posts here on my blog are for the Cricut, I thought I'd explain the key differences between the Cricut and the Glowforge.
A Cricut uses blades and other tools to precisely cut, score, and write on different materials, while a Glowforge uses a laser.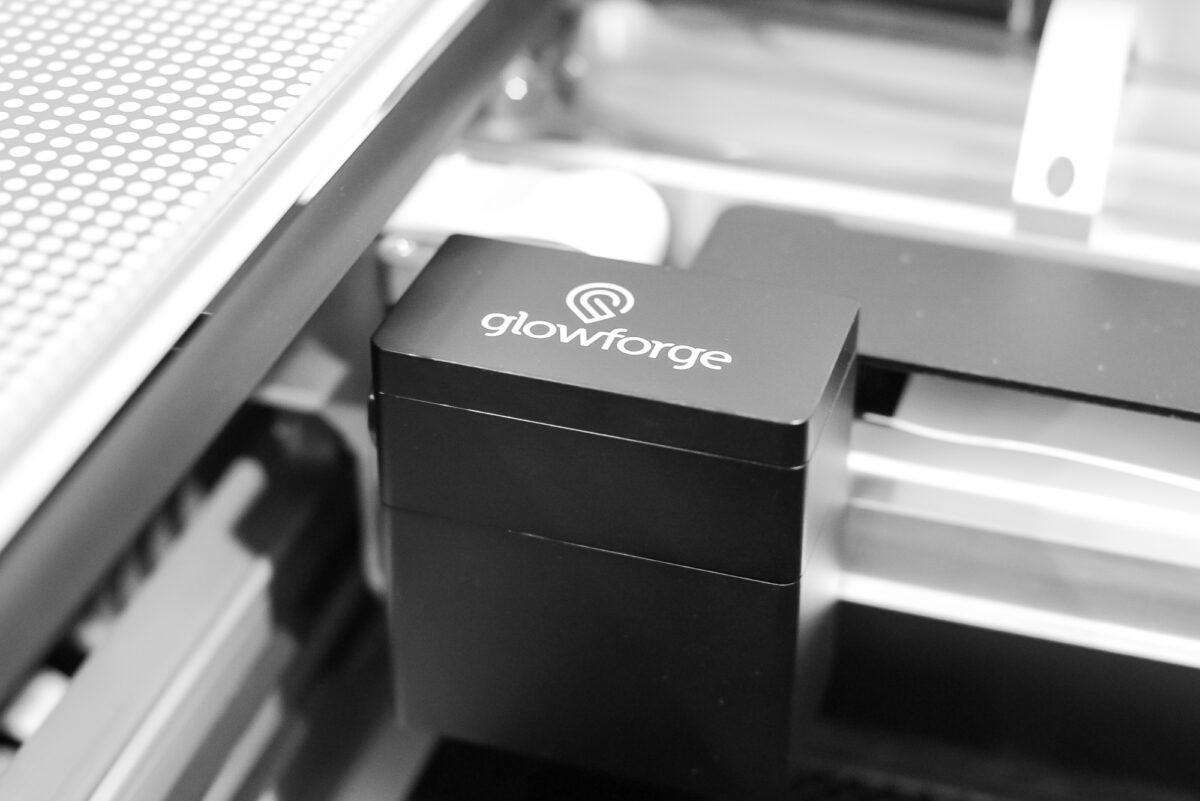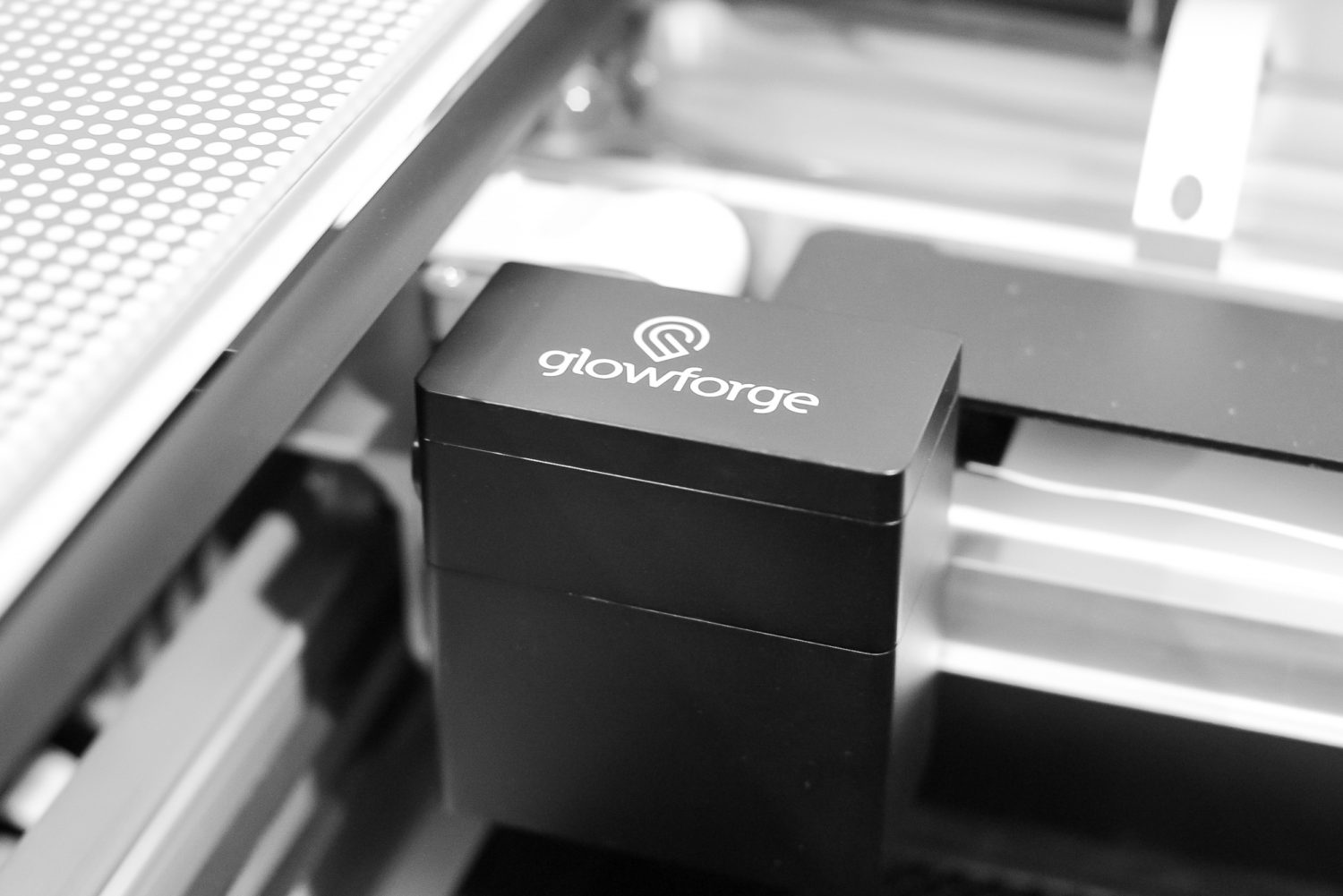 The Cricut excels at cutting thinner materials, like HTV, adhesive vinyl, fabric, and paper and you can use pens to write on your projects. The Glowforge's strength lies in its ability to cut and engrave thicker materials, like plywood, hardwood, draft board, and acrylic sheets.
Speed is a big factor here. The Glowforge is FAST with almost anything it cuts and engraves. The Cricut is fast with those thinner materials, but can take a lot of time with thicker materials. For instance, I cut a project out of chipboard on my Cricut Knife Blade with a total cut time of three hours. The same file on my Glowforge with draft board? Five minutes.
Both machines use SVG and other cut-ready files, which means there is a lot of crossover in the types of projects you can make. For instance, a wood sign with a Cricut may have a store-bought wood sign backing with paint and a SVG file quote adhered with iron on vinyl. A wood sign with the Glowforge would have the sign itself made with the Glowforge, plus the quote cut out of hardwood and painted. Same digital file, different execution.
The Cricut Maker has an engraving tool, but the Glowforge is the clear winner when it comes to engraving—it's much easier to engrave your projects using a Glowforge.
All of the Cricut machines are smaller than the Glowforge, meaning the are way more portable (I'm not taking my Glowforge with me on a crafting weekend!). Because it basically uses fire to cut, Glowforge also requires venting (through a window or filter), whereas the Cricut does not. The Cricut is significantly quieter than the Glowforge, too.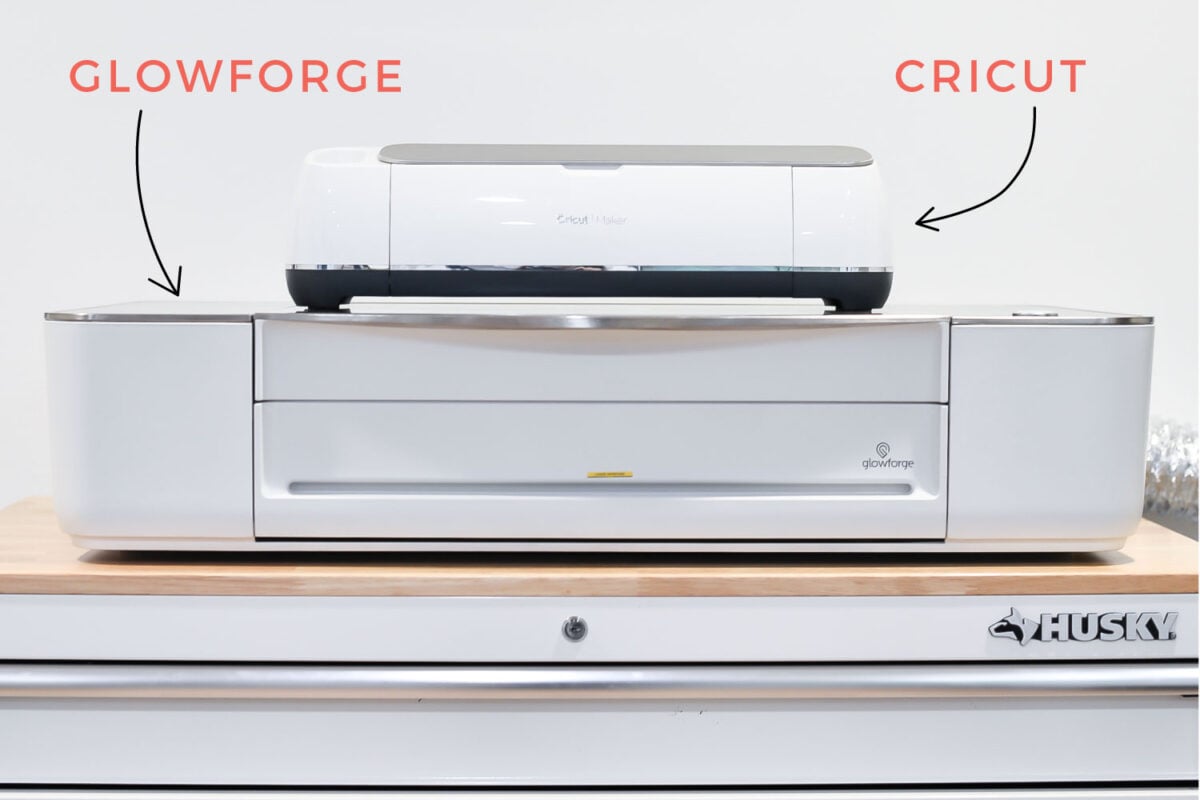 The price points are much different as well—you can get a top of the line Cricut Maker for $399, whereas a Glowforge will set you back $4995 to $6995 (though if you use my Glowforge referral link, you'll save up to $500!). I think it's worth the price, as you'll see at the end of this post. Note that Glowforge used to sell a basics machine which cost a bit less, but discontinued it in 2023.
Glowforge Machine Comparison
There are two different Glowforge models: the Plus, and the Pro. Glowforge used to sell a basics machine but discontinued it in 2023. They are both the same size—the differences come down to the cut speed and the strength of the laser.
The Pro also has advanced cooling (meaning it cools faster so you don't have to wait as long between projects) and an exclusive pro passthrough slot, meaning you can make projects that are absolutely enormous. Even though the cost is higher, I ultimately went with the Glowforge Pro for those reasons. The Plus machine, however, is still loved by tons of crafters so don't think the Pro is the only way to go.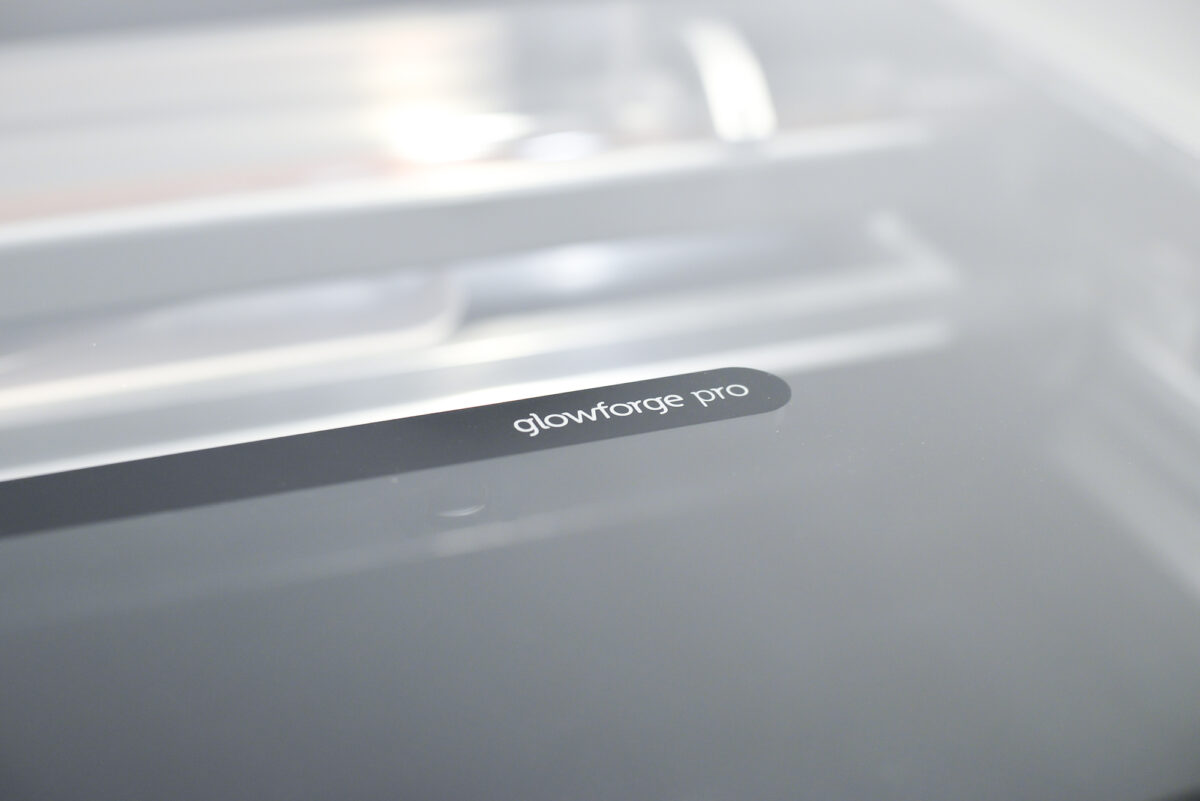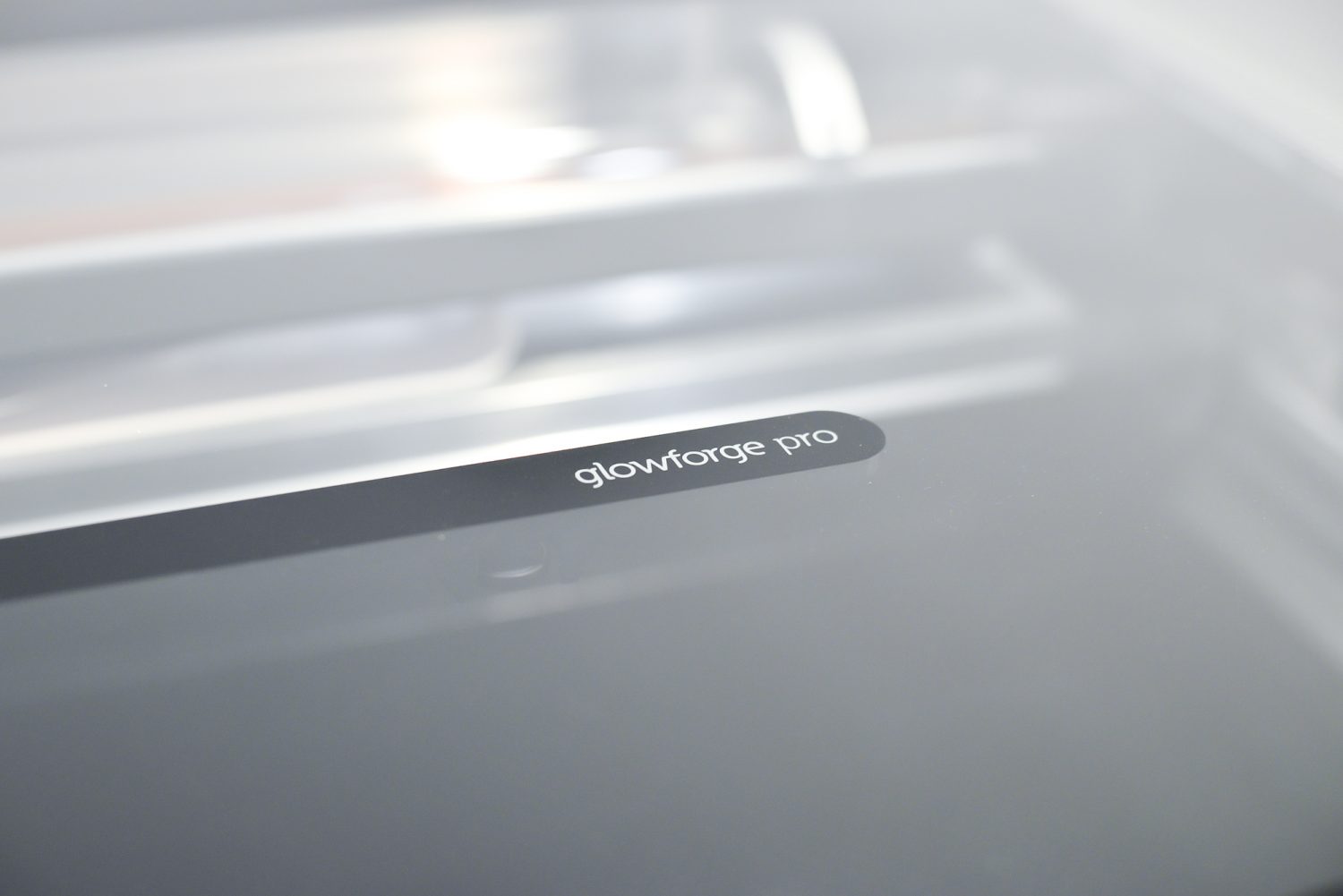 How big is a Glowforge?
Compared to a Cricut, the Glowforge is a bit of a beast. The machine itself is 38″ wide x 20.75″ deep x 8.25″ tall (96.5 cm x 52.7 cm x 20 cm). It weighs 55 lbs (25 kg). It requires two people to unbox.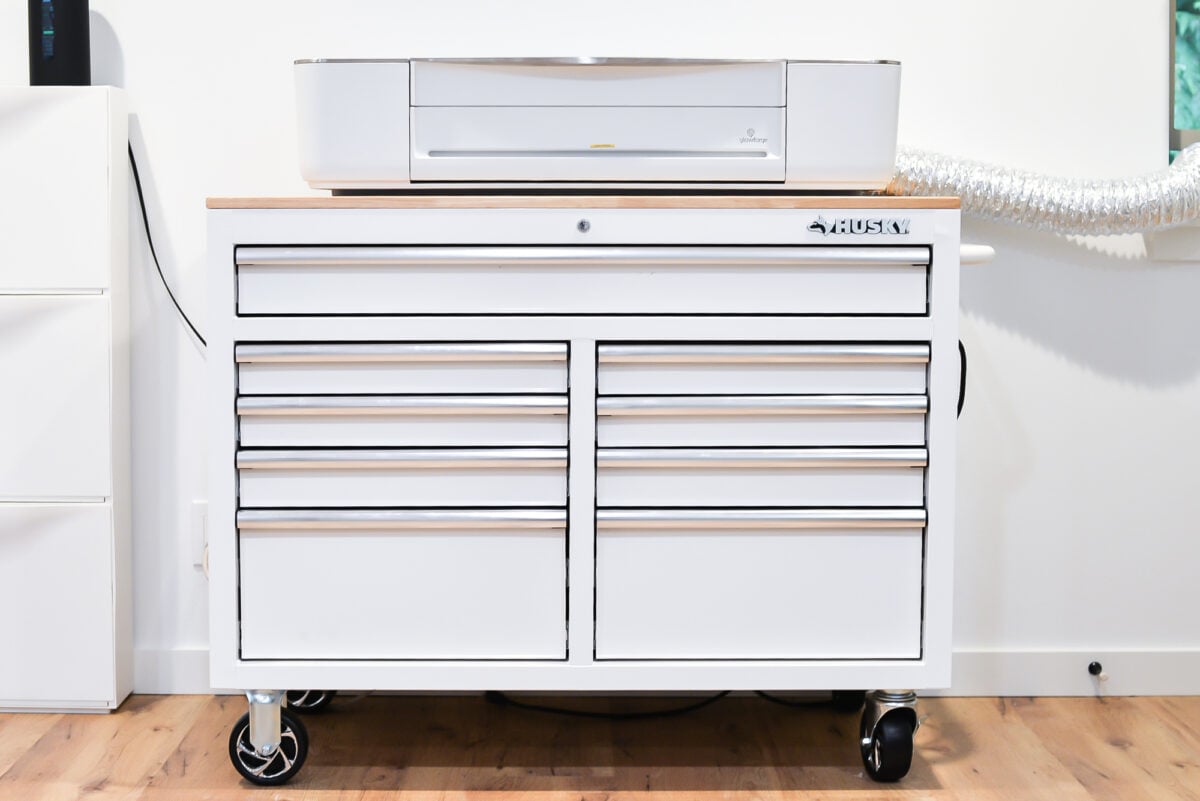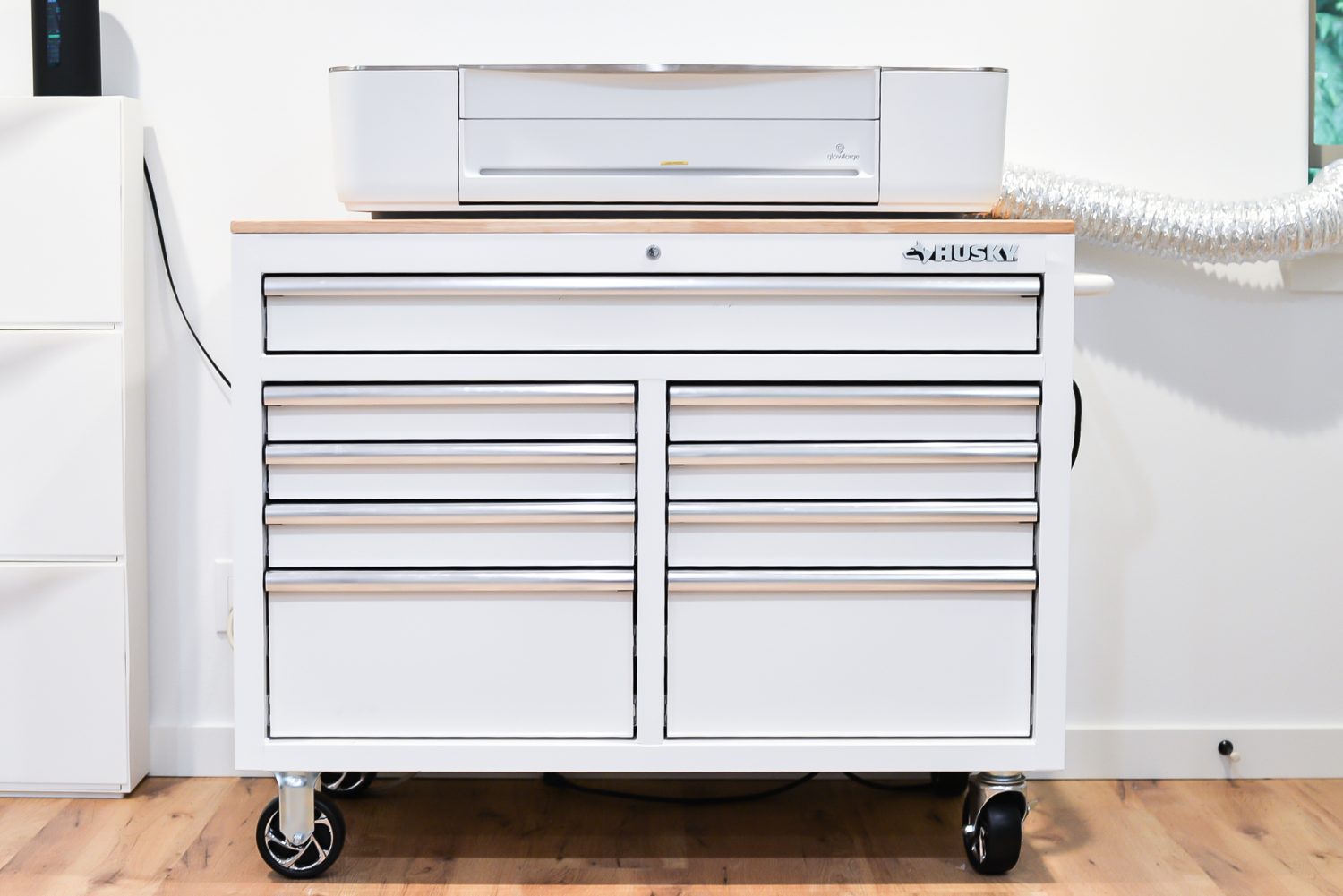 You'll need a strong table, cabinet, or shelf to set it on. If you have the Pro, I recommend getting something with casters, so you can put it up against a wall for the majority of the time, but can wheel it to the center of the room if you want to use the passthrough slot. I bought this Husky Mobile Workbench, and it is perfect. I love how the top drawer holds BIG materials, and standard size Proofgrade materials actually fit in the lower drawers.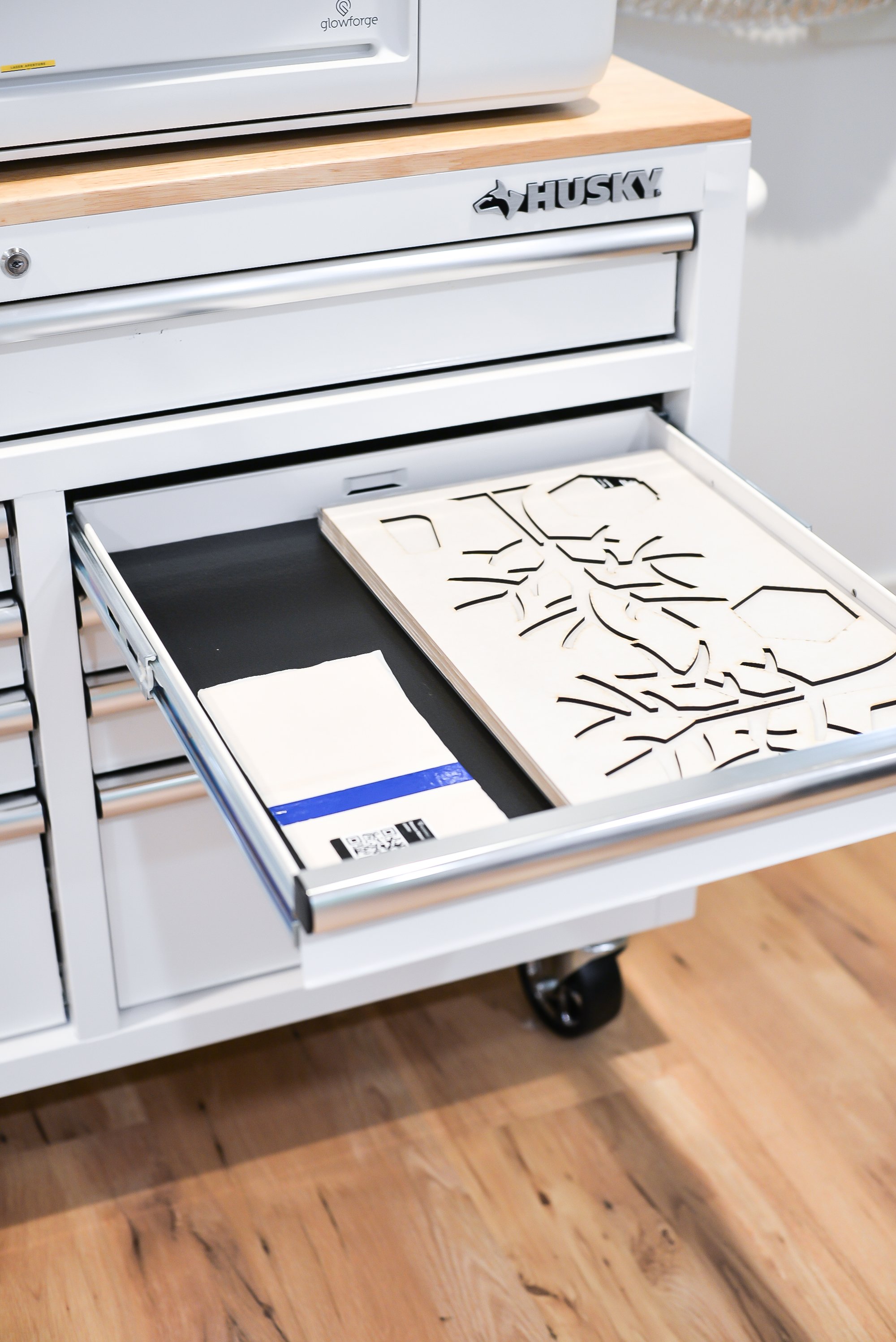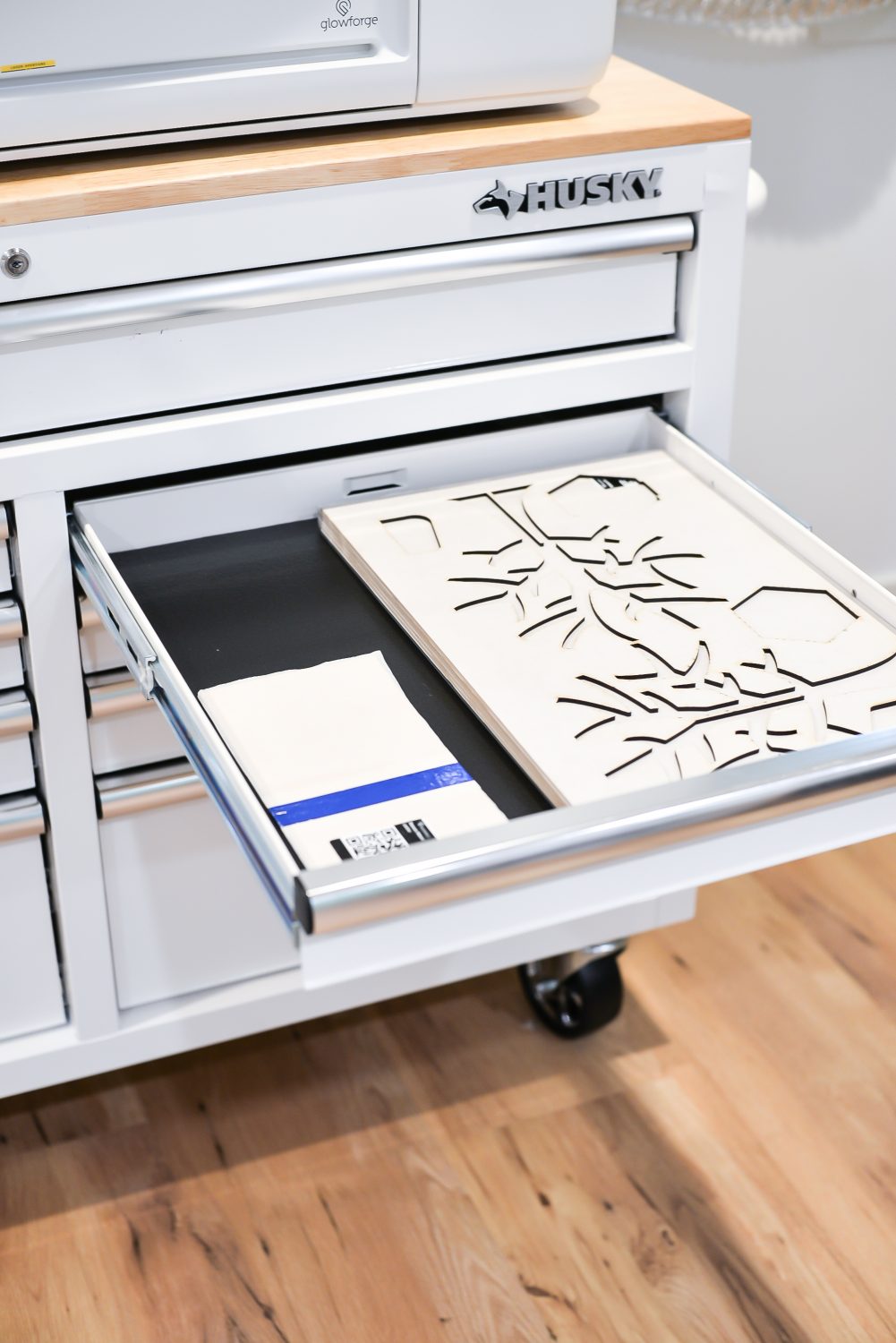 Because the Glowforge uses a laser, you'll need to vent it (it creates smoke), either through a window with the included ducting, or using the Glowforge air filter. This means you'll need to plan where you're going to put the machine—either near a window or in a space large enough to accommodate the air filter.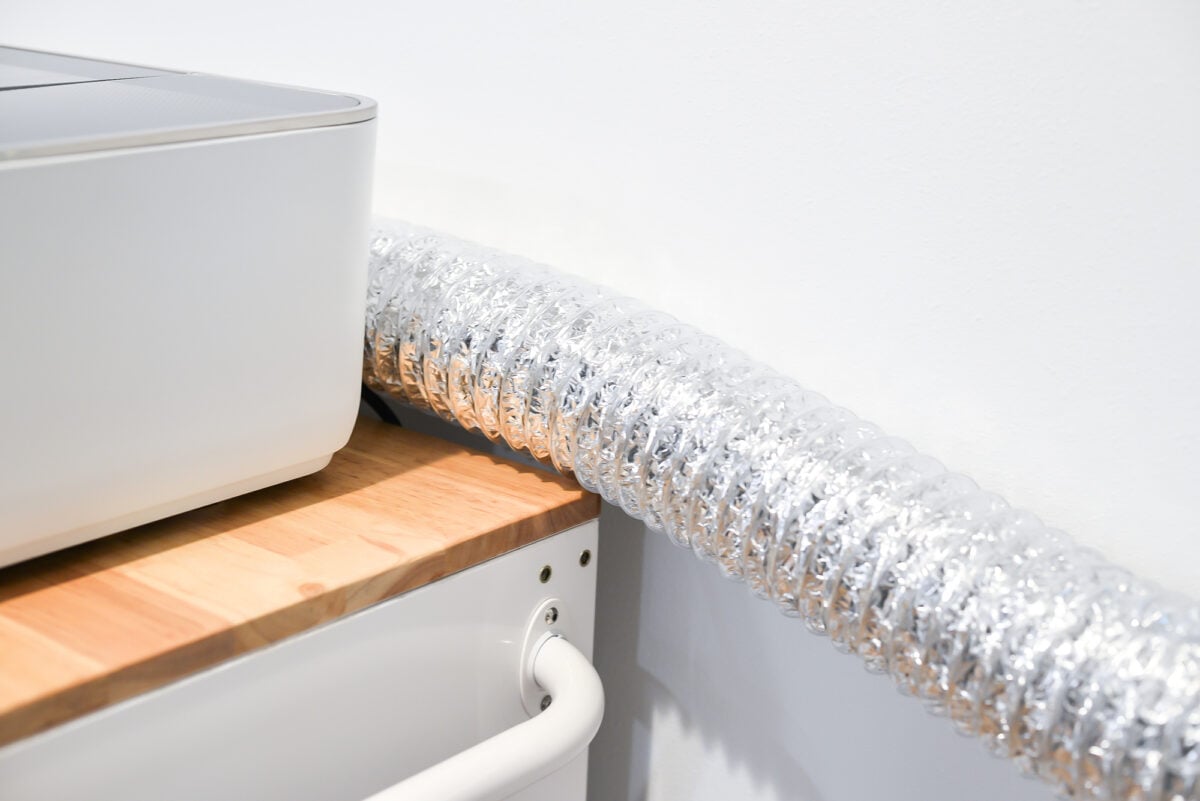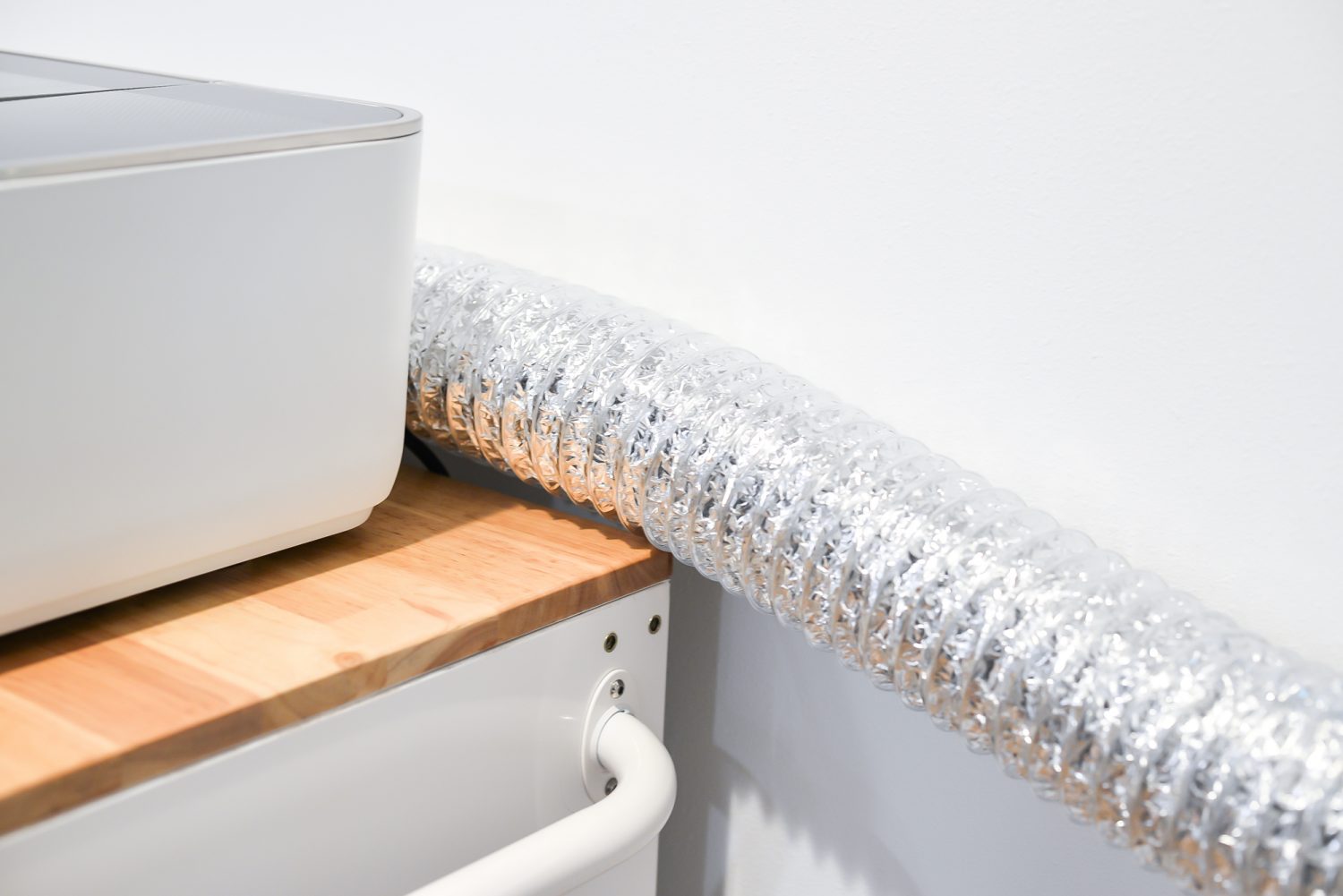 What's in the Glowforge box?
Your Glowforge will be delivered in two boxes—an enormous box with the machine itself and a smaller box with all of the extra parts and sample materials. A third box will have the air filter, if you've ordered it.
Important: Before you begin, know that you'll need to keep everything in the big packaging for your Glowforge. If you ever need to move or send your machine in for service, you'll need to pack it back up into the box.
Inside the large box is the Glowforge, with the printer head and cable inside of it. The smaller box will have a bunch of accessories, including everything you need to vent your machine out of a window, the "crumb tray" (which is what goes below your projects and catches bits that fall through during cutting), your power cord, and a bunch of "proofgrade" materials to start working with.
You can learn about unboxing your machine and getting it set up here.
What can a Glowforge cut and engrave?
New Glowforge owners may wonder…what can you actually MAKE with your Glowforge? Your machine can cut and engrave a large variety of materials.
For cutting, the Glowforge excels at materials up to about 1/4″ thick, though it can do thicker with multiple passes or flipping the material over. While the machine can accommodate an item up to 2″ thick, this is more for engraving—don't expect your machine to cut through that depth.
Also note that you cannot cut metal with a Glowforge, only engrave it.
Cut and/or Engrave
Hardwood
Plywood
Veneers
Draftboard/MDF
Acrylic/Plexiglass
Acetal
Leather
Mylar
Rubber
Food (!!)
Engrave Only
Glass
Metals like coated metal, aluminum, and titanium
Ceramic
Phone and tablet cases (!!)
Users are testing new materials all the time—I suggest checking out the Glowforge Community forums if your curious about cutting and engraving results! I have found them incredibly helpful as I've gotten started to find perfect settings and help troubleshooting. People in the forums are always willing to provide fast answers to your questions!
What are Glowforge Proofgrade materials?
Glowforge has a line of Proofgrade materials, which are made by Glowforge and designed to work effortlessly. They guarantee that prints made with these materials will work.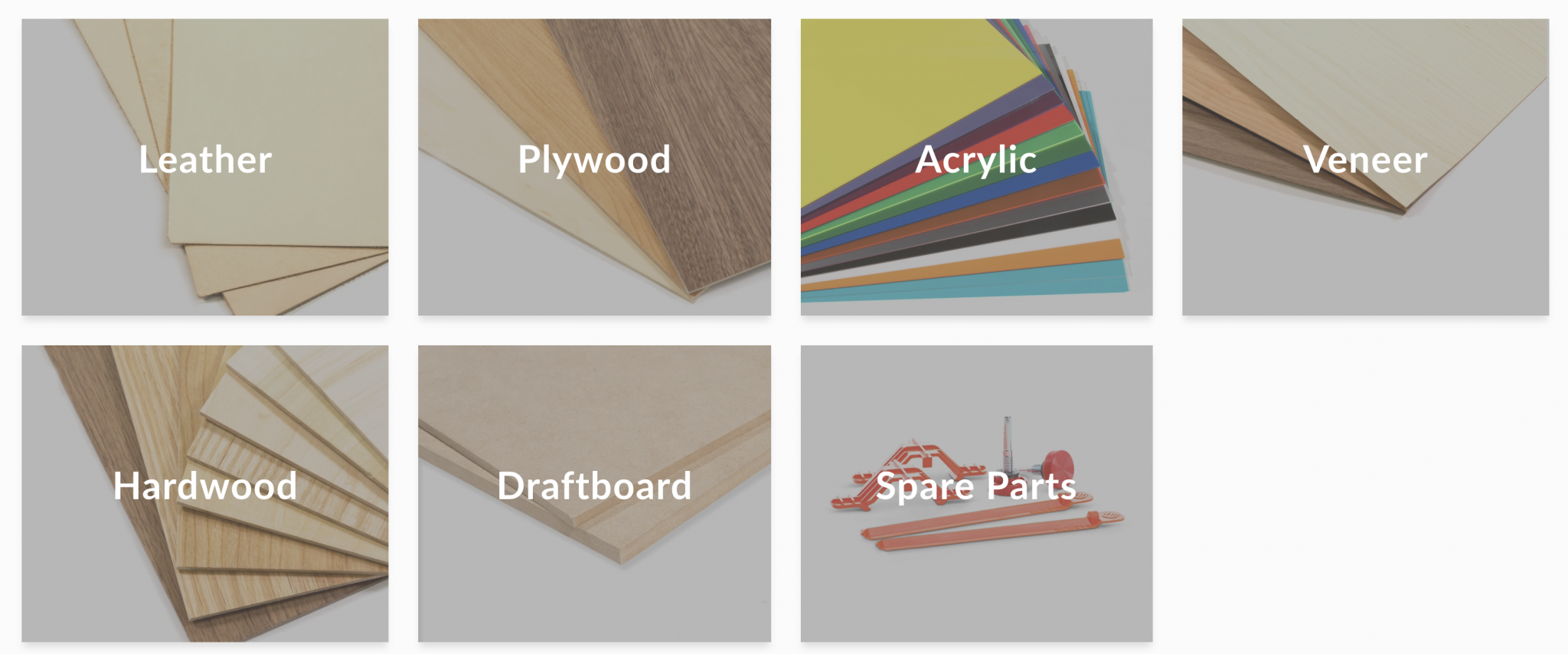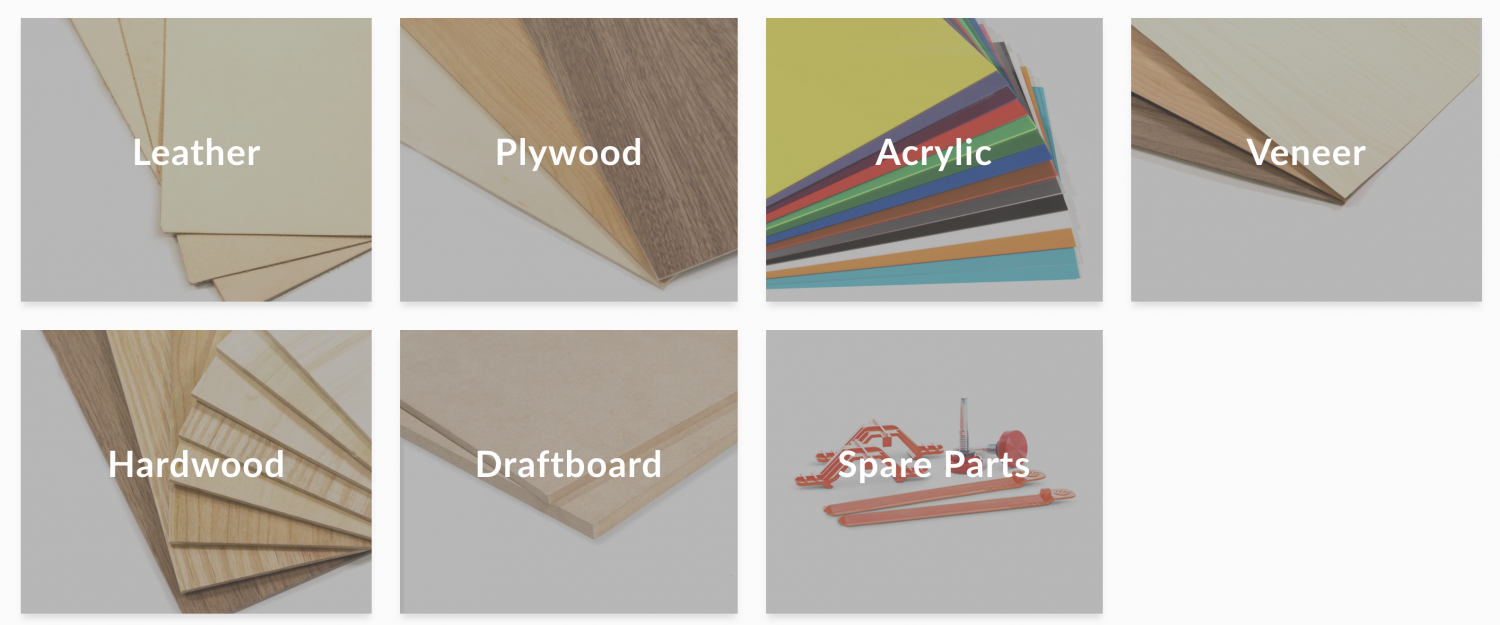 Using Proofgrade materials is a GREAT place for new users to start. There is a QR code on every sheet of material, which the camera inside the machine can read. It automatically dials in the correct settings without you having to mess with anything. I definitely recommend these materials as a starting place for new users.
Can I use non-Proofgrade materials?
For sure! There are tons of materials in that list above that Glowforge doesn't make. You definitely want to use more caution and make test cuts with all non-Proofgrade materials.
Glowforge does not guarantee these materials, but you browse the Glowforge Community forums, you'll find a lot of people cutting a wide variety of materials. They'll often share the different settings so you can have a good place to begin.
As I share projects on my blog, I will always share my cut/engrave settings. That being said, unless it's a Proofgrade material, I recommend that you try a small test cut with your material to make sure it works.
What size materials can a Glowforge cut?
Width: For all three Glowforge machines, the maximum material width is 20″ with a 19.5″ cut area.
Depth: For the Plus, the maximum material depth is 18″, but the actual cut area is just under 11″. For the Pro, the depth is unlimited using the passthrough slot.
Note that there are some exceptions to these limits if you have a material that you are engraving using one of the higher speeds—the laser itself needs room to decelerate. I'll write more about this in an upcoming post.
Where can I buy Glowforge materials?
I'll be sharing a more in-depth post on where to buy Glowforge materials soon, but in the meantime, here are a few places I buy from:
How much is a Glowforge? Is there a Glowforge coupon code?
As I mentioned above, a Glowforge is going to set you back a bit:
Whew. I know, y'all. That is a LOT of money. But I can save you a bit if you use my Glowforge referral code! All you have to do is buy through my link.
You'll save $250 of the Glowforge Plus
You'll save $500 of the Glowforge Pro
Even with the code, it's expensive. I get it. BUT, I do believe that it is worth the money for some crafters, particularly those who want to start a small business. The money you can make back on the machine, provided you are willing to put in the work to learn how to use it, can be significant.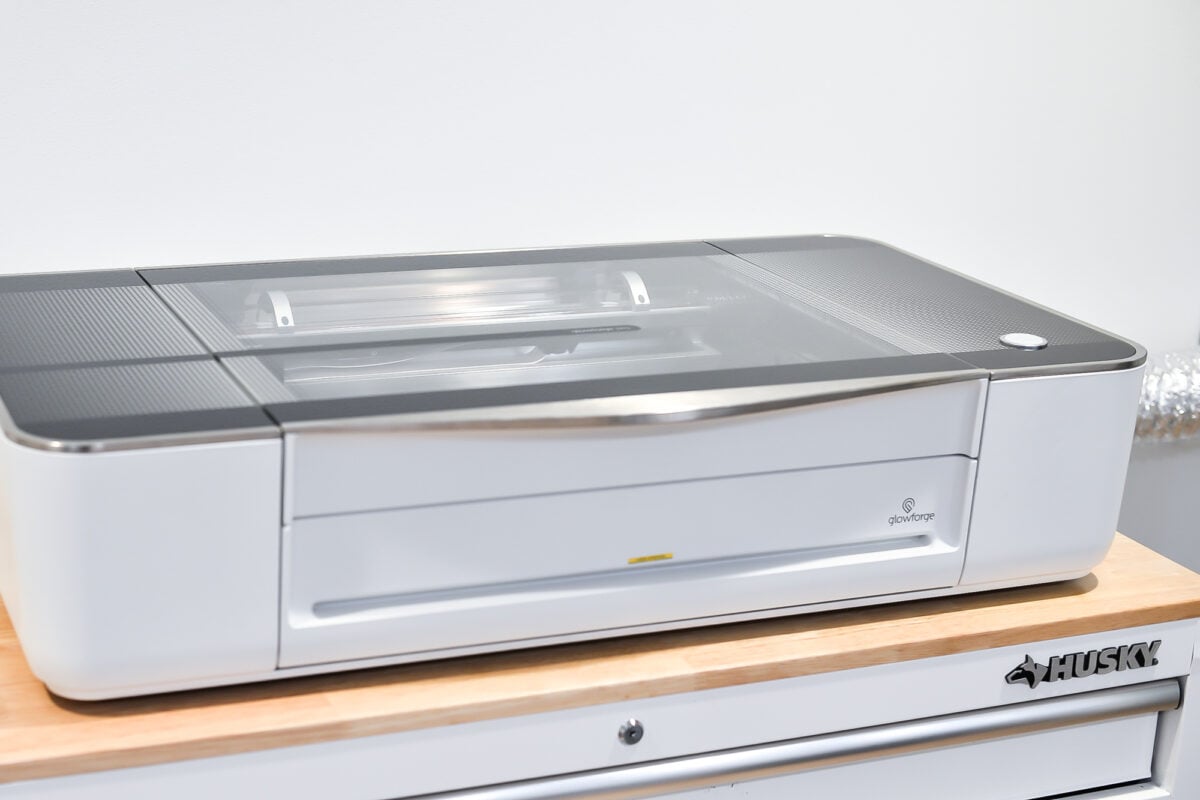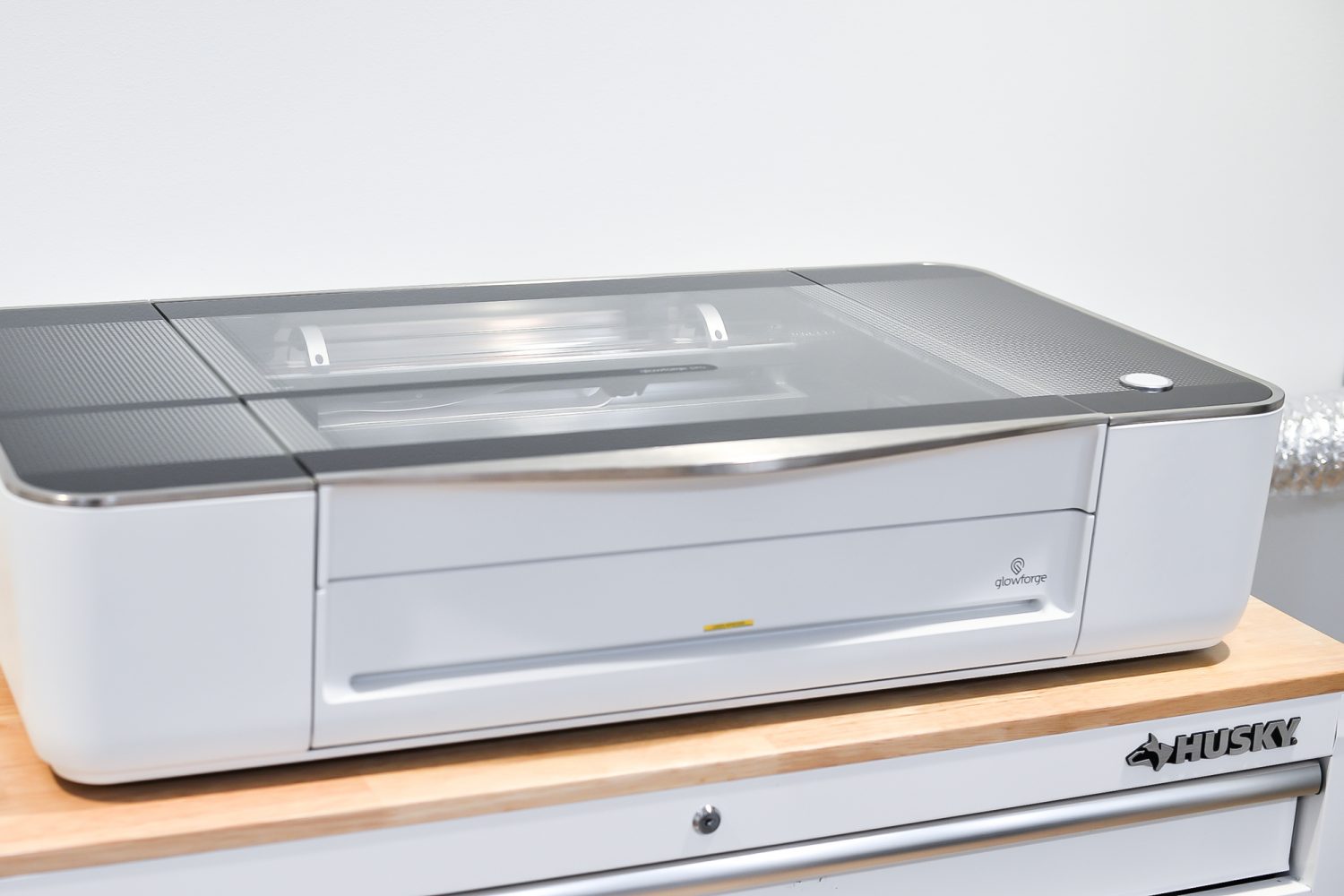 Can I make money with a Glowforge?
YES. For sure. If you are willing to really learn how to use the machine (there is a bit of a learning curve to the software, which I'll talk about in an upcoming post), there is money to be made with the Glowforge. (New Post: The Ultimate Guide to Make Money with a Glowforge)
Selling items made with the Glowforge
I encourage you to search around Etsy and to join some of the Glowforge Facebook groups. The Glowforge Beginners Group group is my particular favorite.
You'll get a good idea about the types of projects you can make and what is selling. Right now? Wood and acrylic earrings, personalized Christmas ornaments, round wood signs, and customized cutting boards are super popular. You don't even have to create the designs yourself—tons of people are selling commercial license files on places like Etsy, so that all you have to do is cut, assemble, and sell.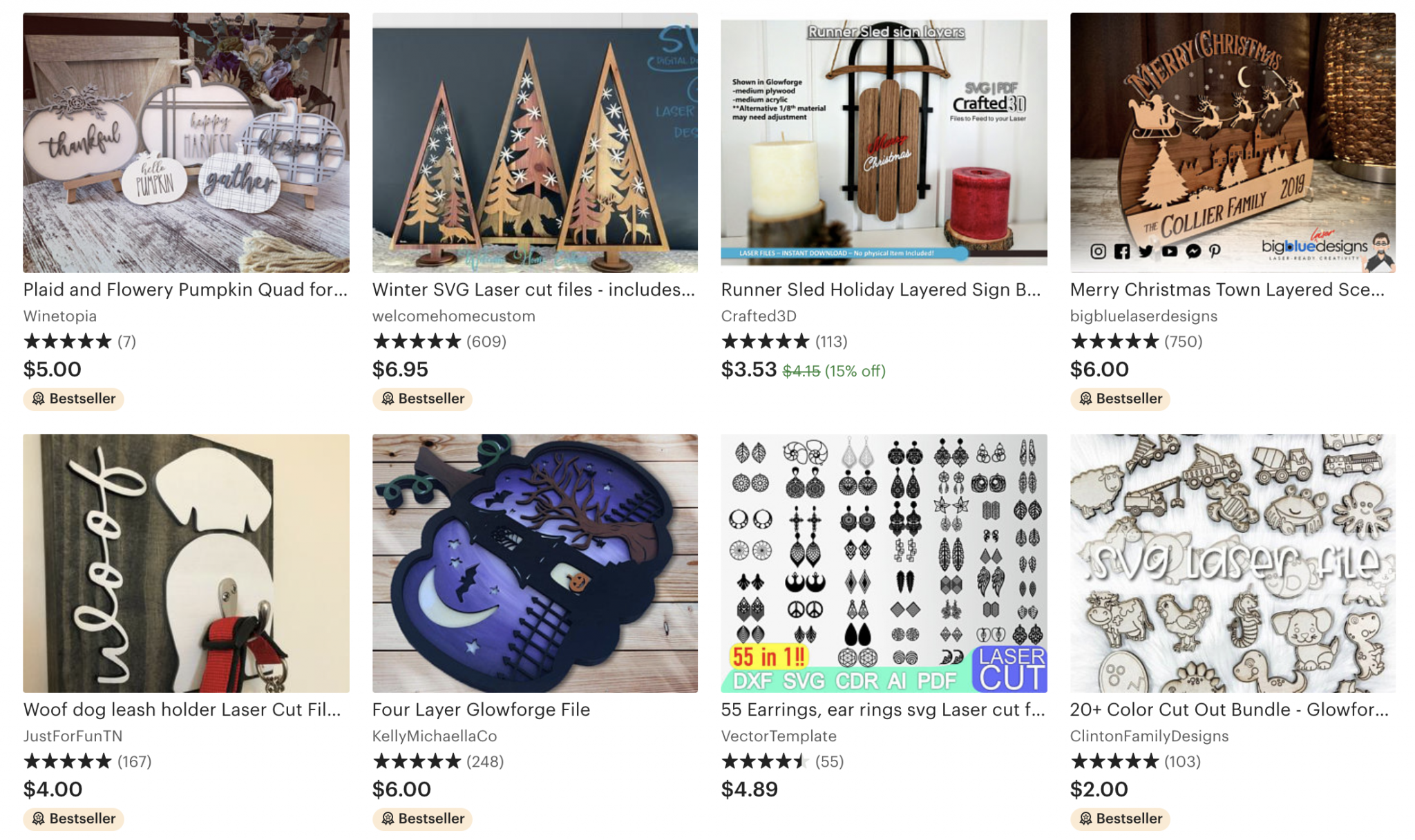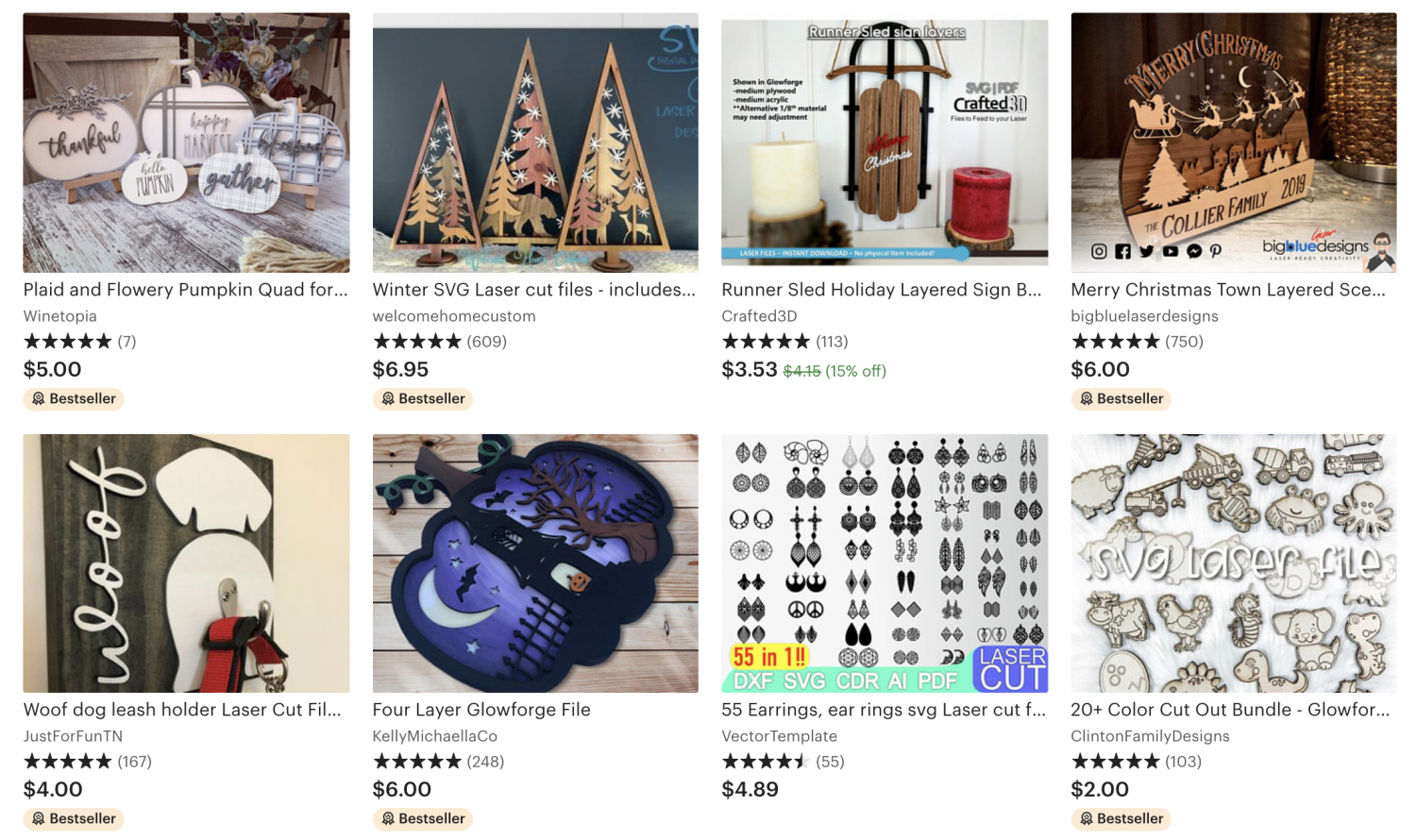 I now have a post on how to Make Money with a Glowforge! The biggest things here are to find a niche set of products, buy raw materials in bulk, and to make your products WELL. Check it out for all the details.
Selling files made for the Glowforge
If you are a designer, particularly of SVG artwork files made in Adobe Illustrator or Inkscape, there is also a huge market for people to buy files made for a Glowforge (see that Etsy screenshot above!).
You don't necessarily need a Glowforge to sell these files, but I HIGHLY recommend getting one so you can 1) makes sure you files work on the machine and 2) take photographs of the finished product so your customers can see what the final project will look like.
Even better—any files you make can be cut on other laser cutters as well, and can often be tweaked slightly to work on Cricut, Silhouette, and other electronic cutters!
The Glowforge referral program
Glowforge also has a pretty substantial referral program. As you saw above, I gave you my referral link. If you buy through this link, you get a discount. Awesome! But I also make money on that sale, which is also awesome!
Let's say you buy a machine, and share your referral code with a friend who also loves to make stuff for craft fairs. She uses the link to buy herself a Glowforge:
If she buys a Plus, she saves $300 and you make either $300 in shop credit OR $250 in cash.
If she buys a Pro, she saves $500 and you make either $600 in shop credit OR $500 in cash.
Unlike other affiliate programs, you can only get a referral code if you purchase a machine. I like this because it means that only people who have USED the machine can recommend it and be paid for that recommendation. This is a great way to start to make back the hefty initial cost of the Glowforge.
Glowforge Warranty Information
If you're in the US, your new Glowforge has a full year warranty. Honestly, I wish these were a bit longer, but there are lots of ways to extend the life of your machine and fix issues yourself. This is a place where the Glowforge Forums come in handy!
Why a Glowforge vs. other laser cutters
So why did I buy a Glowforge vs. another laser cutter? I don't have experience with other brands of laser cutters so I can't give you a side-by-side comparison. There are plenty of other laser cutters on the market at a huge number of sizes and price points. I do encourage you to check them out!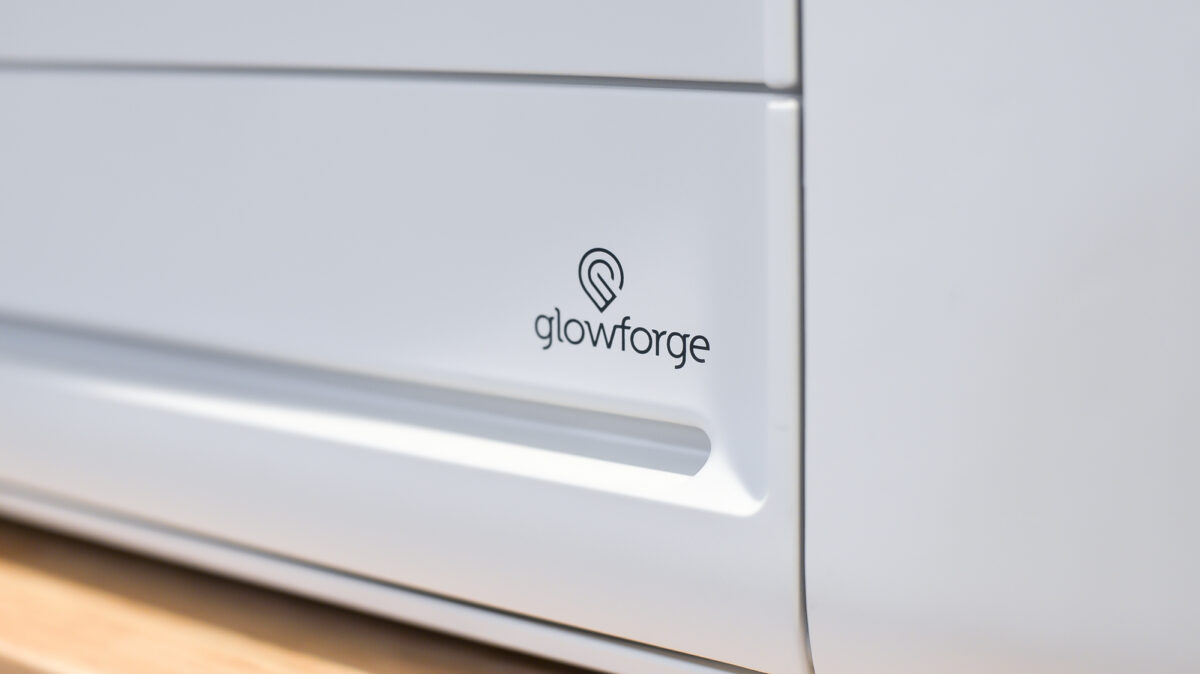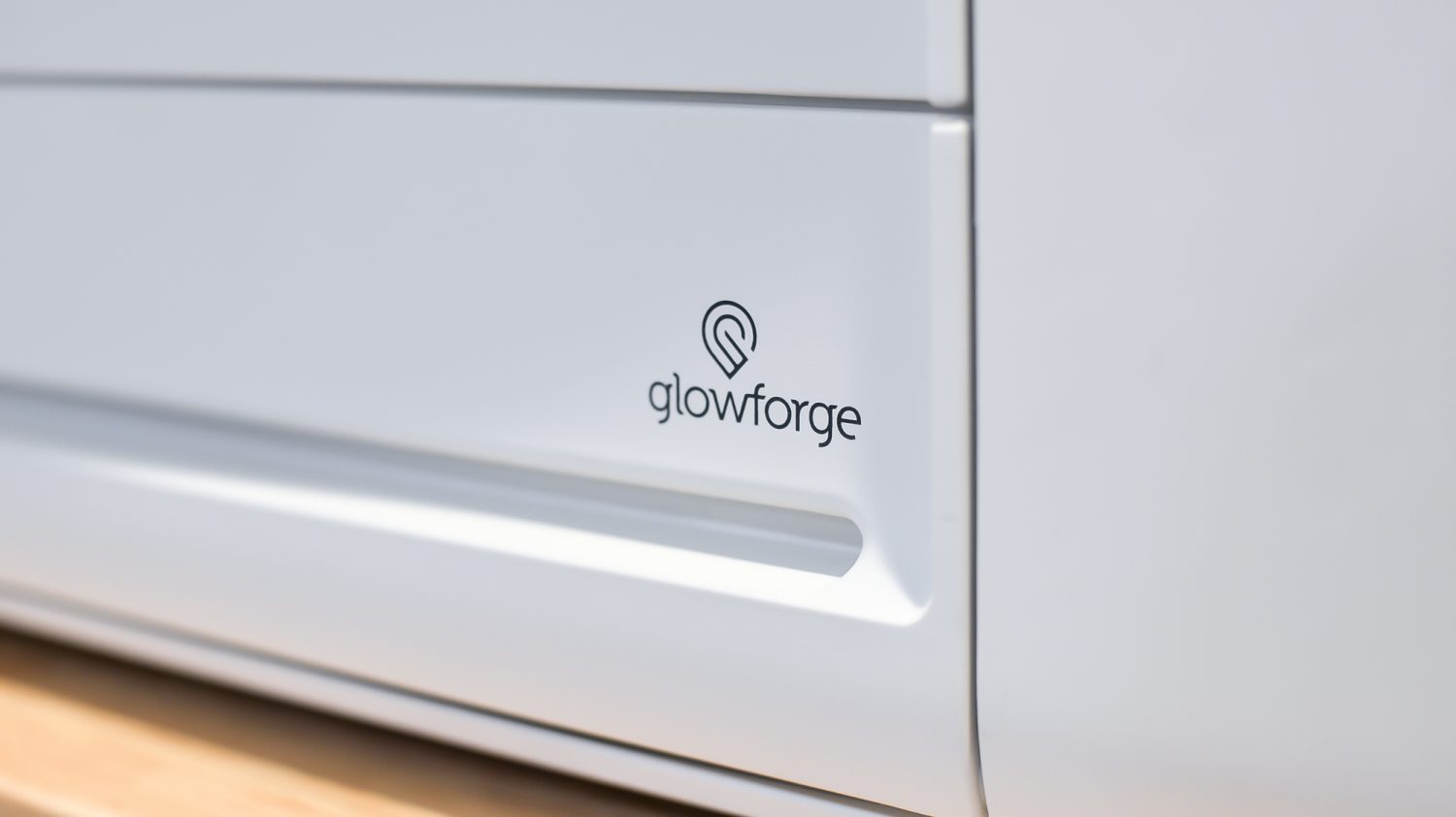 I went with the Glowforge for a few reasons.
First of all, it felt the most approachable of all the machines. They designed it to be easy to use, straight out of the box. The team at Glowforge designed it well and it looks good. Of all the CNC laser cutters on the market, it just had the lowest barrier of entry for me.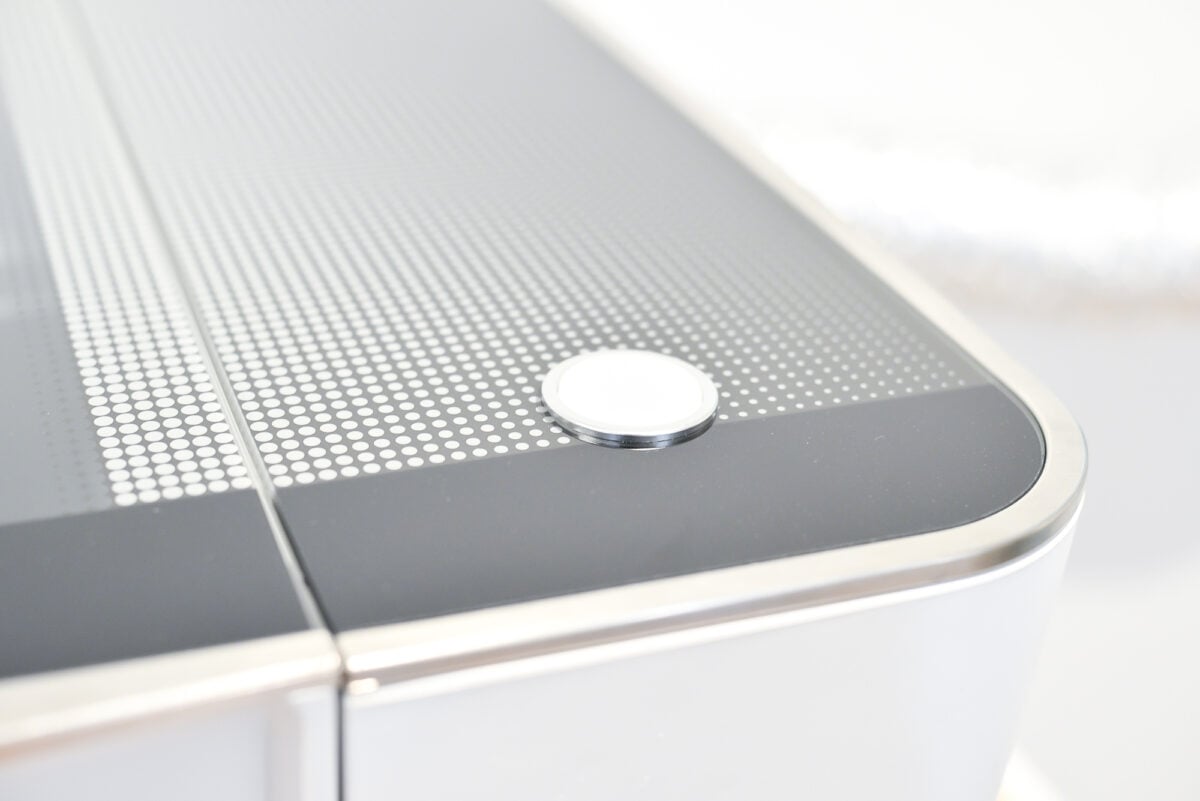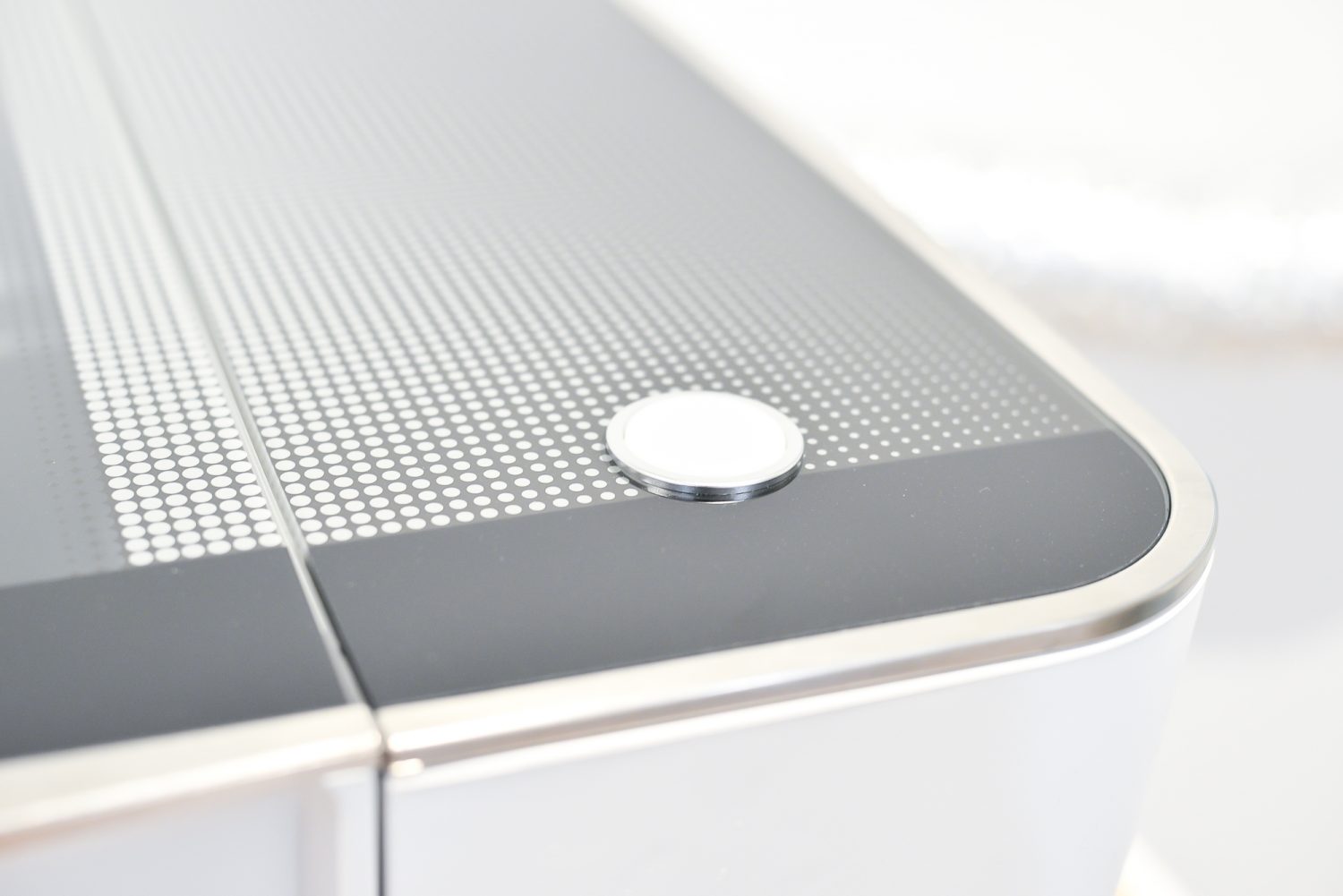 Second of all, the community is HUGE and super helpful. The forums and Facebook groups have been an incredibly valuable resource for me as I've started to learn.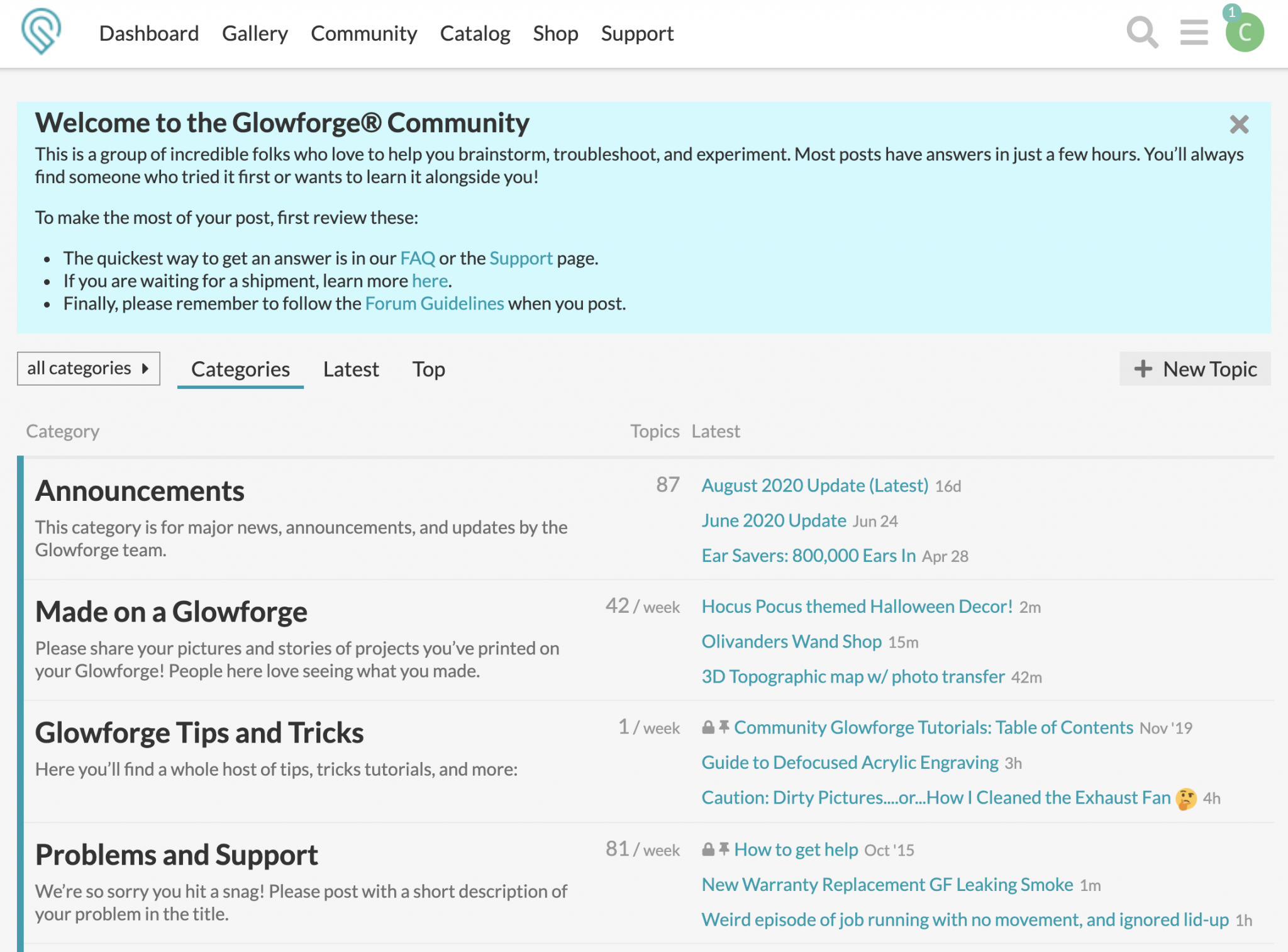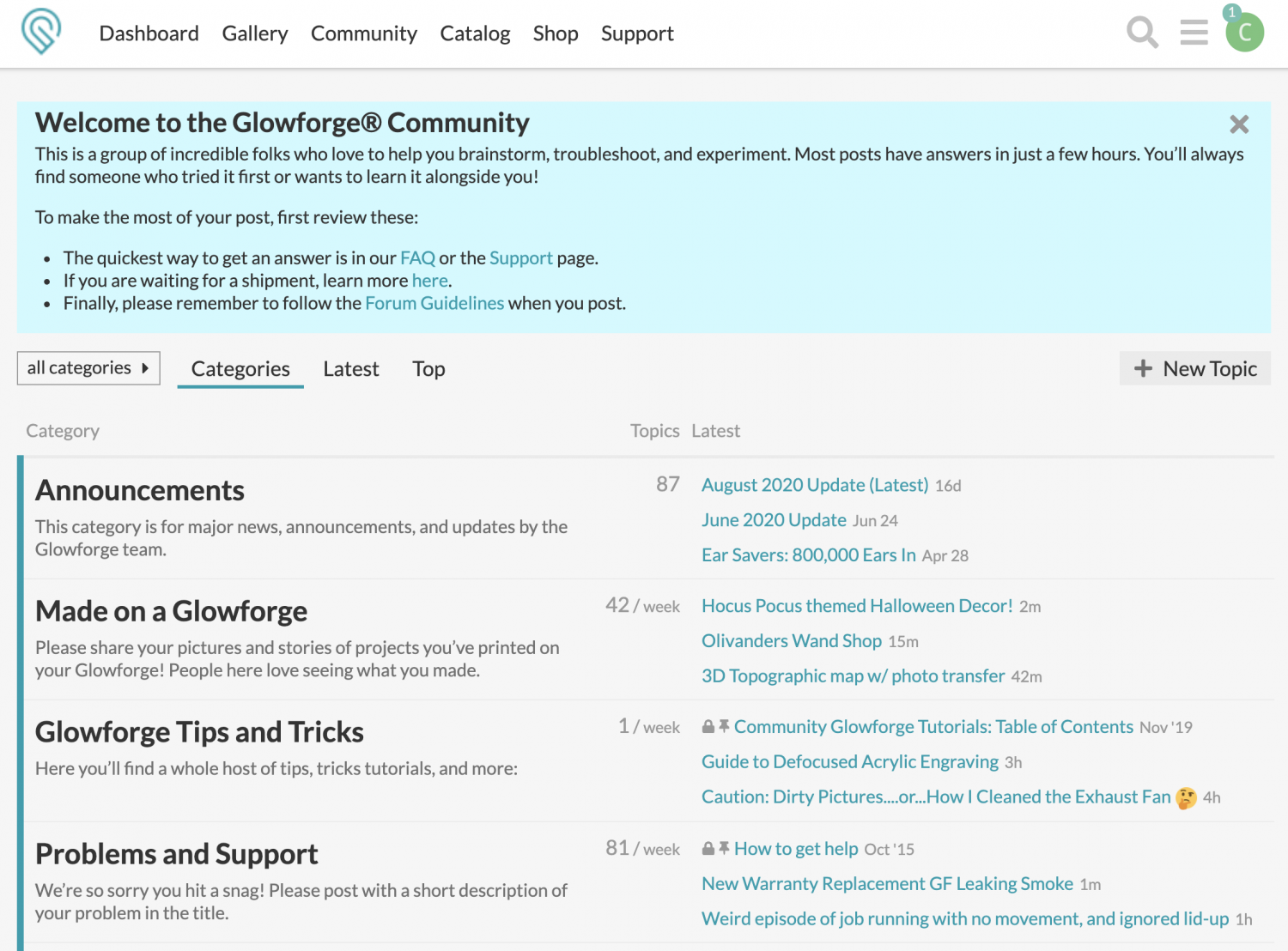 (Honestly, it's similar to Cricut. Are there other cutting machines on the market? Yep! But is the community for the Brother Cut N Scan the same as the Cricut community? Nope!)
Third, the Proofgrade materials allow you to start creating with a very small learning curve. There is a lot of testing that happens when you're using other materials in your machine, with scary-sounding terms like LPI and focus depth. But with the Proofgrade materials, you're up and running right away.
Is a Glowforge worth it?
So far, it's a resounding yes from me. I know I haven't had it as long as some people, so take that with a grain of salt. But honestly—I'm obsessed. It's like a whole new world of crafting has been opened up to me and I am so excited at the projects I am making. Combine the Glowforge WITH my Cricut and I feel like there's almost nothing I can't make!