It's a big investment, but you can make money with a Glowforge or other laser cutter! Learn everything you need to know about starting a business selling the crafts you make with your Glowforge.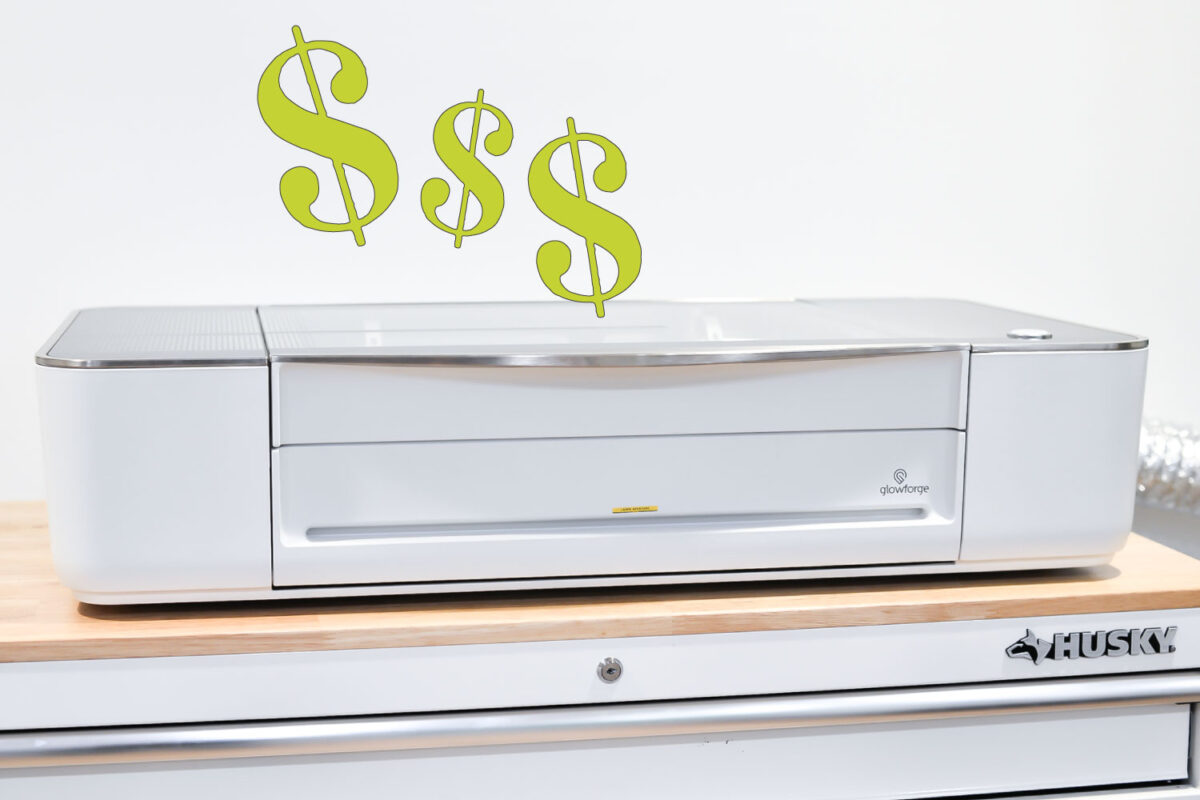 Do you love crafting with your Glowforge or other laser cutter? Wondering if you should get one to start a small business? Or maybe you have one, and as you make projects for your home or gifts for your friends and family, you wonder if there's a market out there for your amazing Glowforge crafts.
Could you actually make money with a Glowforge?
(Not even sure what a Glowforge is? Check out my Glowforge Overview!)
If you work smart and pay attention to licensing and copyright, you can totally sell the items you make using your Glowforge or other laser cutter! This extensive post will help you grasp a lot of what goes into selling your Glowforge creations and can help you decide whether or not starting a business with your crafts is a good idea for you.
Here's what we'll cover in this post:
Let's get to it!
Can I Sell Products I Make With My Glowforge?
The short answer is YES, you can sell the products you make with your Glowforge!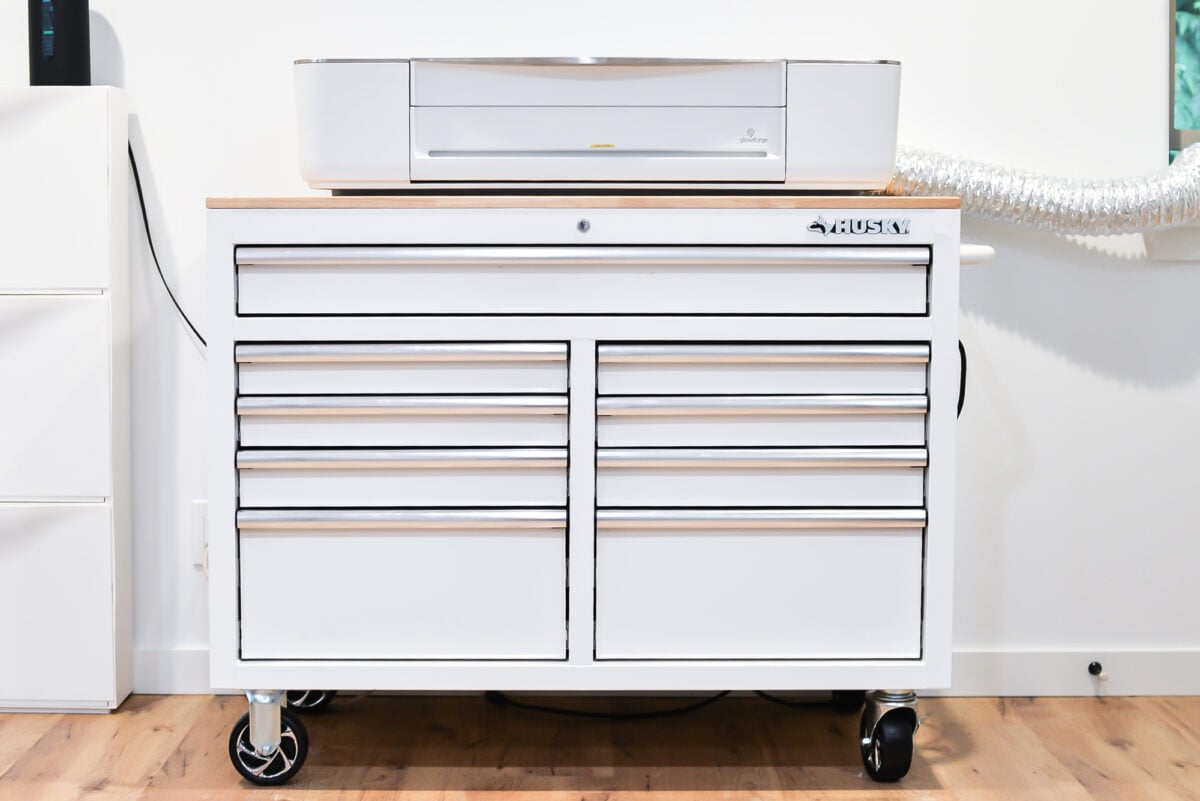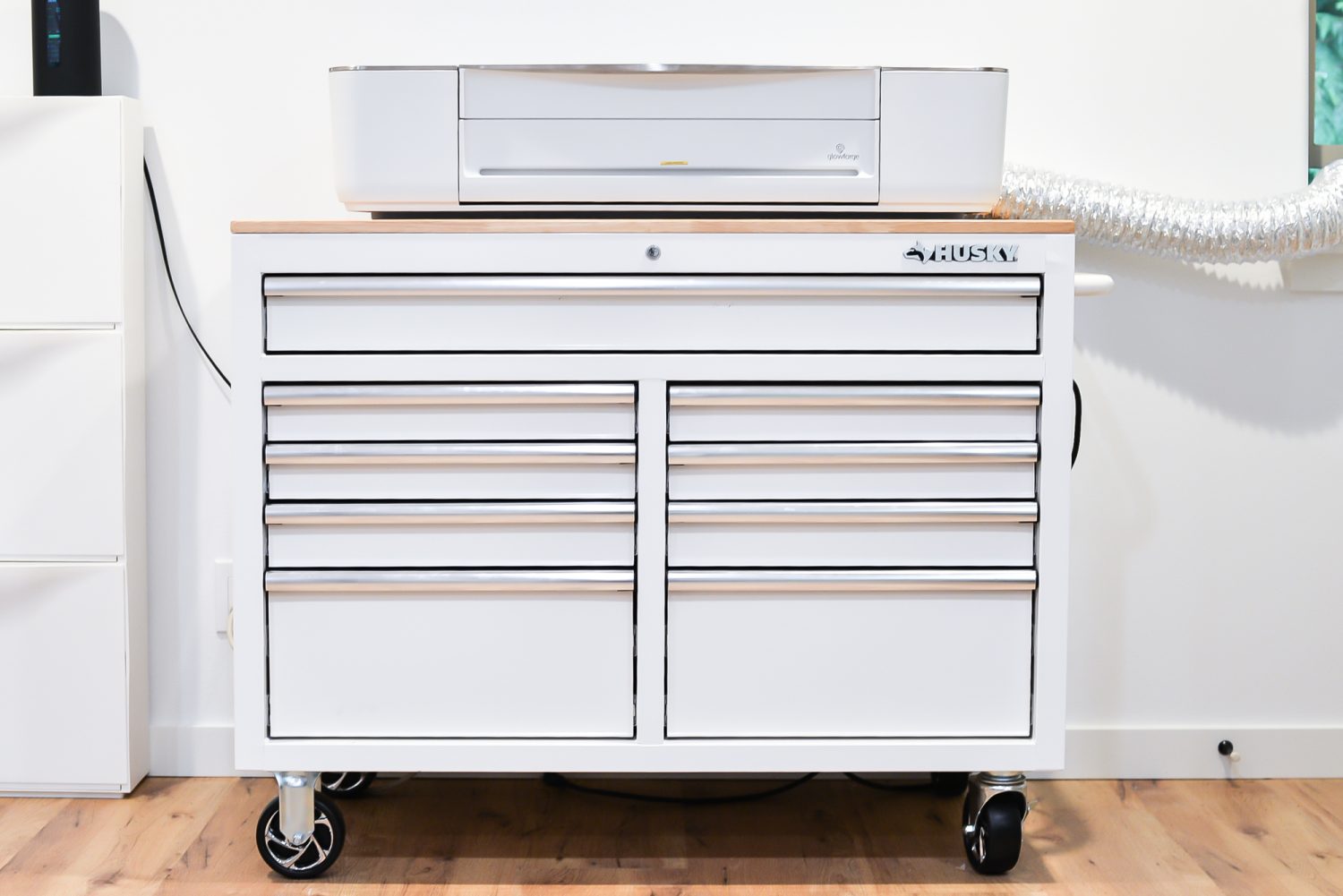 In this post we'll talk about licensing, tips for cutting costs, adding value to your products, where to sell your items, and at the end I'll share some ideas to inspire you to get crafting with your Glowforge for profit!
Start here: do I WANT to Make Money with My Glowforge?
Before you get started actually trying to earn a profit with your Glowforge, take some time to think about whether or not it's actually what you want to do. Here are some things to think about:
Are you doing it just because your friends say your creations are amazing?
Do you want to support your family?
Or are you doing it for some play money on the side?
Are you willing to deal with difficult customers (there are always difficult customers!)?
Do you want to turn something you love to do into a job?
Are you tech-savvy enough to set up a basic site or Etsy shop?
Can you learn more about marketing on and offline?
Do you have the time and space to start a small business?
Do you enjoy crafting with your Glowforge? Enough to do it over and over again?
I definitely don't want to deter you from starting to make money with your Glowforge, I just want you to be smart about it.
Your answers to these questions aren't necessarily dealbreakers (though they might be!), but they will give you an honest assessment of how starting a small Glowforge business is going to go for you!
All About Copyright
Let's start with copyright and licensing. This is the area where you can get in trouble the fastest (and where it might cost you the most money!).
Disclaimer: I'm not an intellectual property lawyer, so this should not be taken as legal advice. Please contact a lawyer for specific questions.
Personal Use vs. Commercial Use
If you're not designing your own files to use in your Glowforge using a program like Illustrator or Silhouette Studio, you can buy projects from online shops.
Do not try and download images from Google search and hack them to make projects—you will almost surely be violating copyright.
If you buy from online sellers, make sure to read the terms of use of the digital file! Many images you might buy include just a personal use license. You cannot make things to sell with files that are just for personal use and cannot be sold.
You may have the option to purchase a commercial license with a file. For example, in my digital file shop, there is a dropdown for the type of license. The commercial license is an additional $10.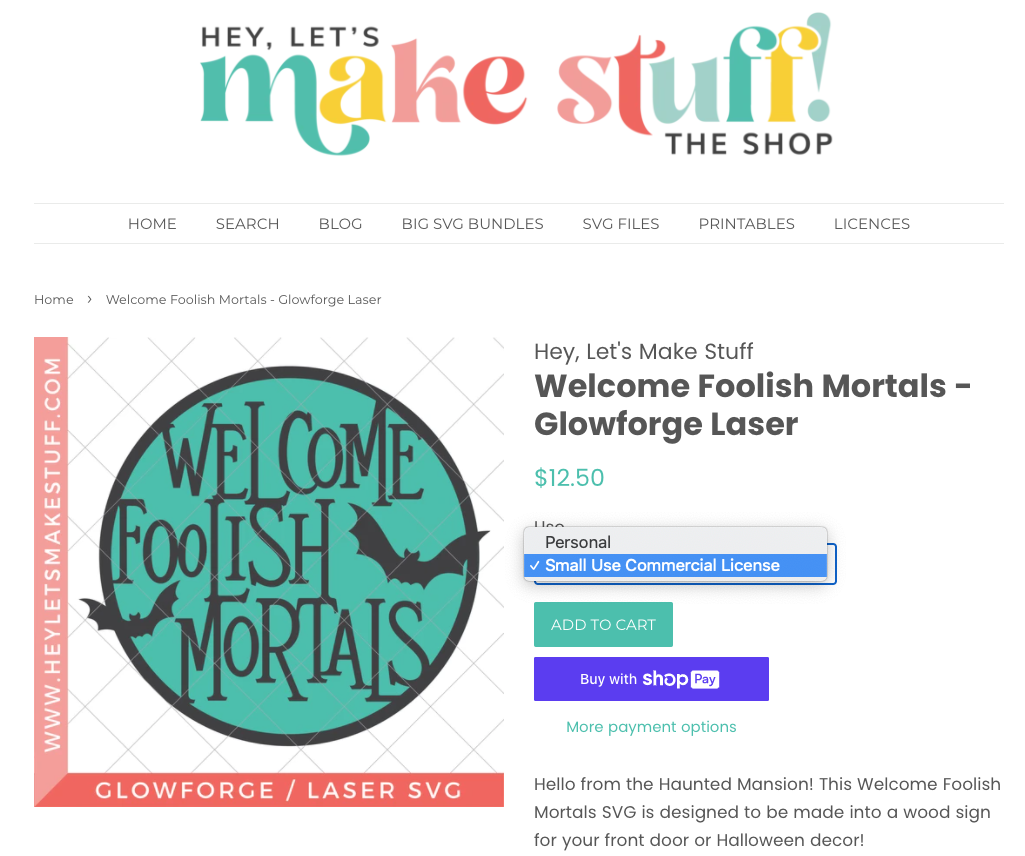 If you do buy something with a commercial license, make sure to read it carefully. It should tell you the limits of the license and what you can or cannot do with the files.
Licensed Images
You may find images of licensed characters (think Elsa from Frozen or Iron Man from Marvel) on Etsy and in other shops. These are generally breaking copyright and you can get in trouble for using them. My advice? Stay far away from licensed images and fonts! Disney and others have been known to crack down quickly on shops selling their images.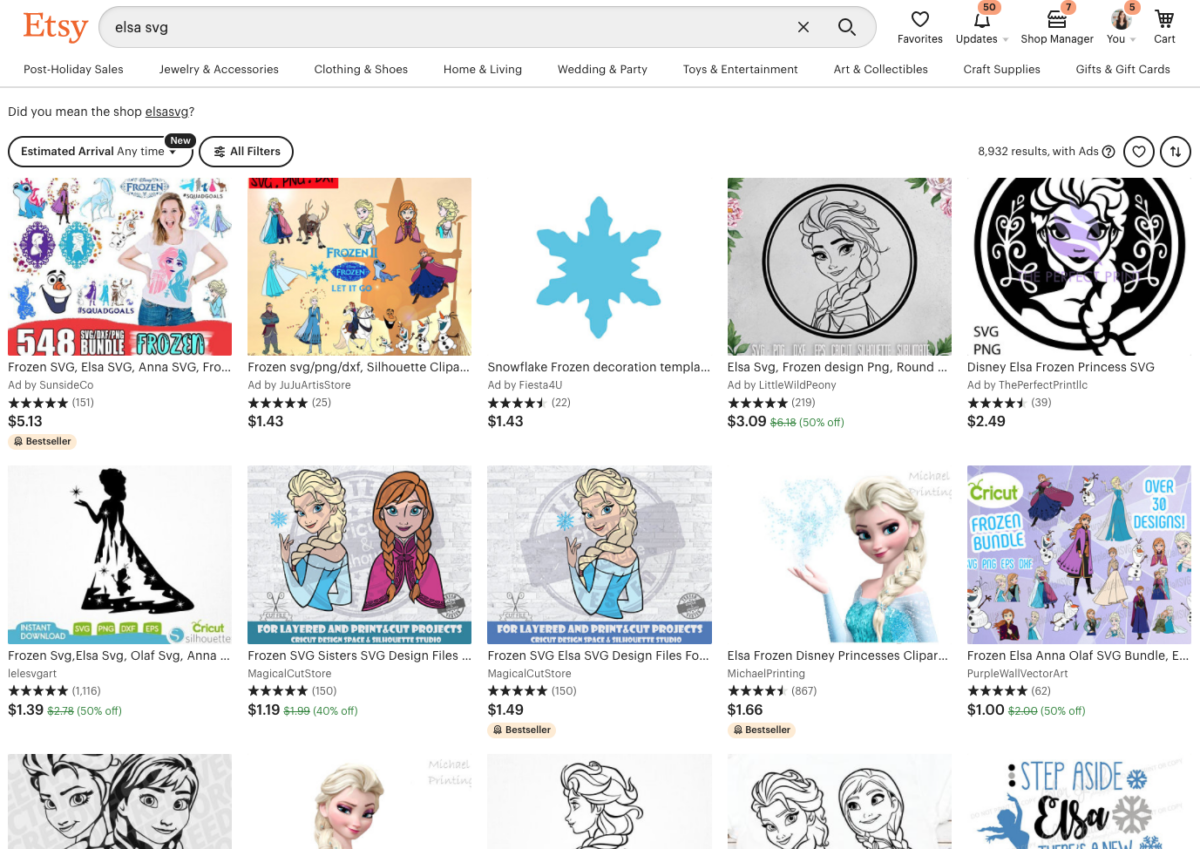 If you're just using a quote that doesn't use licensed fonts or images, that's more of a gray area. Make and sell at your own risk.
Starting a Glowforge Craft Business
Okay, now that we've got that legal stuff out of the way, let's talk about how to actually make money with your Glowforge or other laser cutter!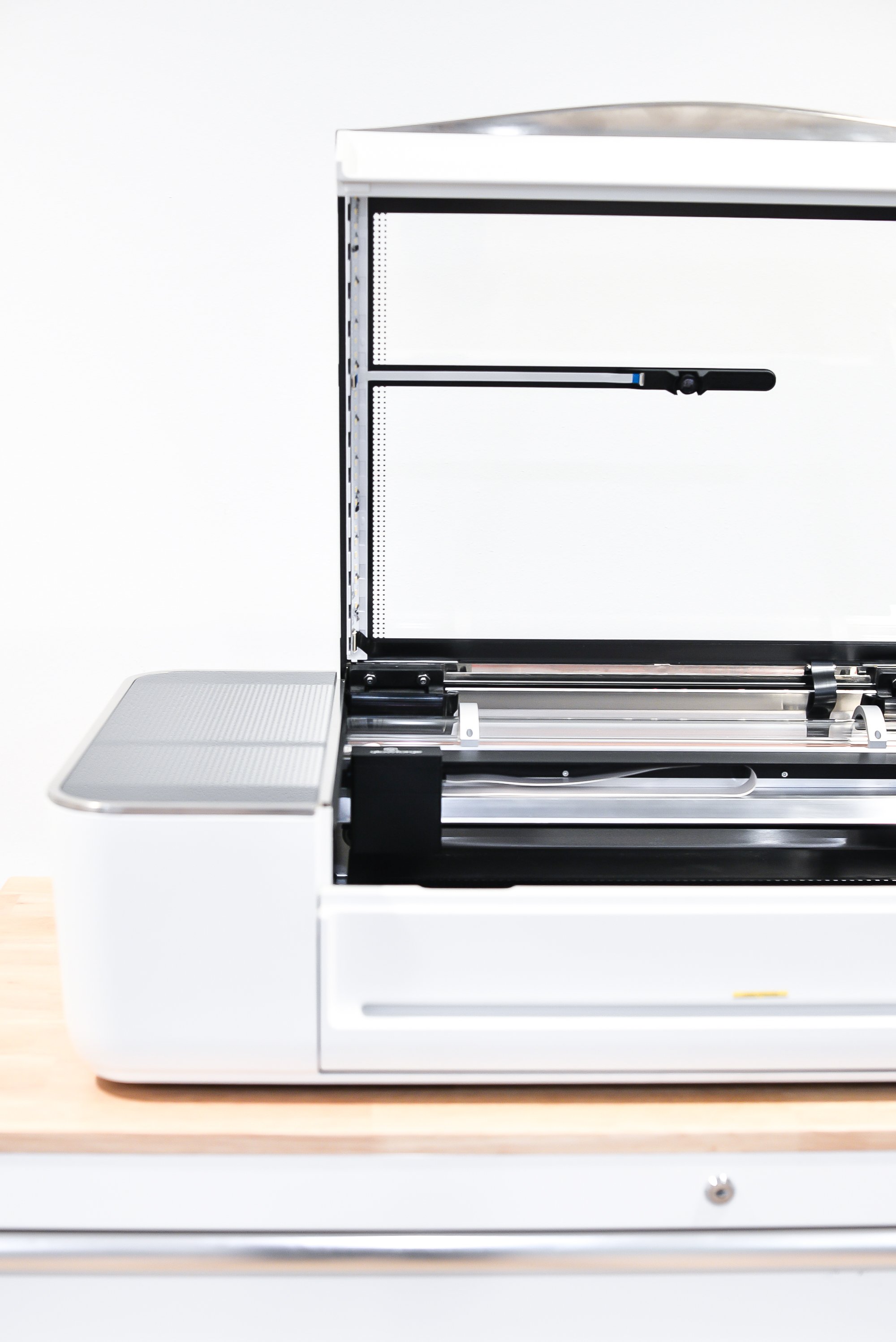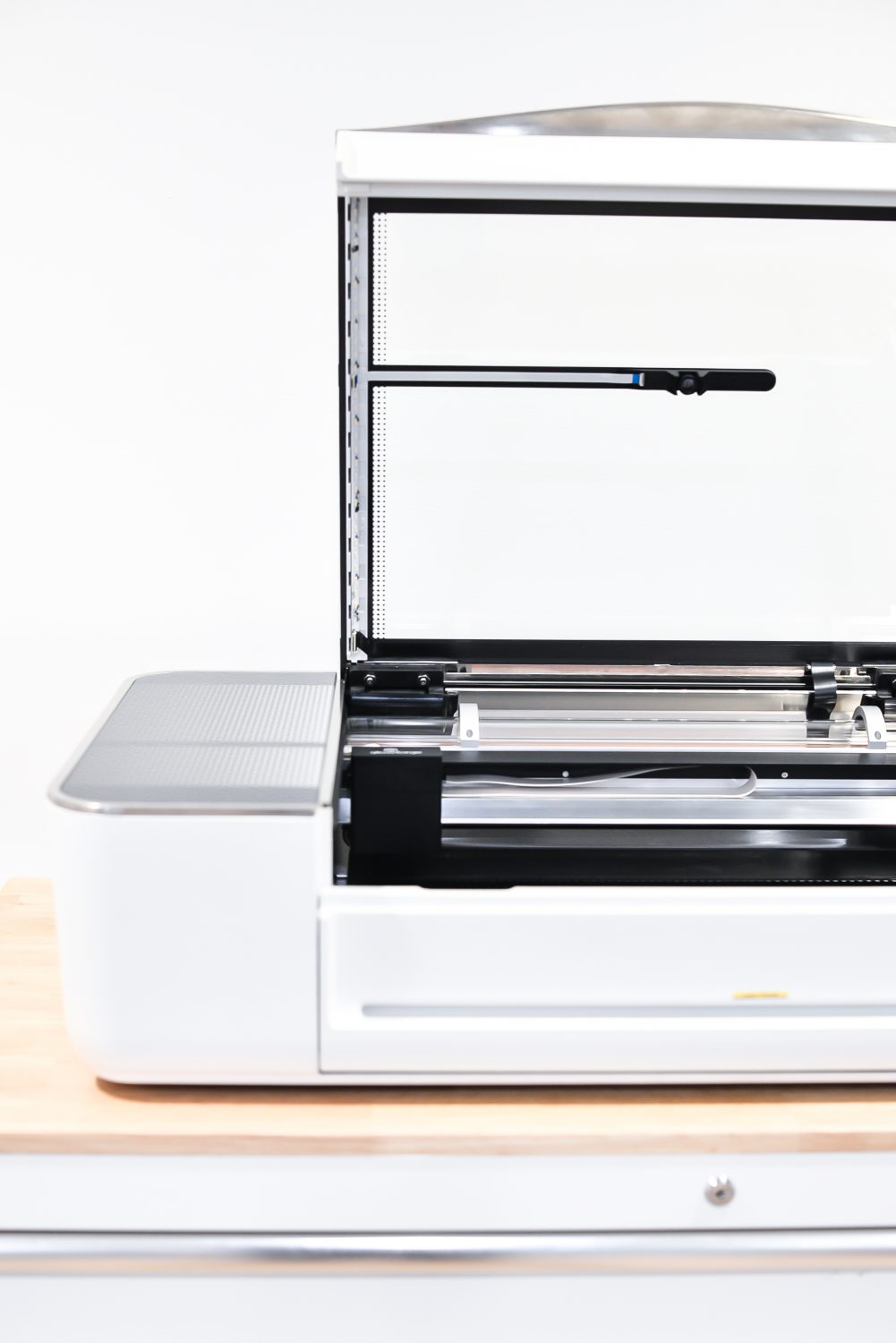 Narrow Your Glowforge Craft Niche
One of the worst things you can do is decide to just make whatever people ask you to make. A wood sign here, coasters there, acrylic keychains after that. You'll end up with lower margins, wasted product, and a confused audience.
Instead, narrow your product line down to one or two items or themes and then NAIL IT. I suggest picking something at the intersection of what you love to make and what is profitable (see below for pricing ideas). You want to enjoy what you're making—and you want it to be worth your time.
When you're trying to decide what items to make and sell with your Glowforge, consider "added value." This can include both additions to your product, or really niching down. This way you can charge a premium for your product.
Many people are making home decor signs, for instance—maybe your "thing" is customizing them for nurseries. Maybe you hand letter and turn your lettering into signs. Maybe you combine wood and acrylic to make light-up LED signs. "Signs" is too broad a category—niche down, my friend.
If you're one of the only people doing something, you can charge more! It also makes it easier to target your advertising, as you'll see below.
One note—the larger the product, the harder and more expensive it will be to ship. You may want to save those huge home decor signs for your local craft fair. See the shipping section below!
Buy Materials in Bulk
If you've nailed down your niche, you can buy your supplies and materials in bulk. You can buy more materials or blanks at a cheaper price if you buy in bulk. If you're still making "one off" items, it's much harder to shop in bulk.
If you're making acrylic keychains, for example, you may be able to work with an acrylic supplier for a discount on a larger order. Or maybe you can broker a deal with a local woodworker for gorgeous cutting boards that you can engrave.
Quality Really Does Matter
One of the fastest ways to tank your business is to produce a poor quality product. Word of mouth travels fast and you can't change the ratings you get if you're selling in an online marketplace like Etsy.
Quality matters.
So when you're setting up your business, make sure you can produce quality products, consistently. If you find your quality is dipping because you have too many orders, maybe put your shop on pause or hire someone to help for a short time.
Do what you do and do it well.
Invest in Your Business…Slowly
You don't want to throw all of your money into your business right away. Start small and create a loyal following of friends and customers who love your product. Ask for reviews from them. They'll start to recommend you to their friends if you produce a beautiful, quality, value-added product. If they start to buy and you start to get sales from people outside your inner circle, you're onto something.
This is a good sign there is a viable market for your product!
Then start to set aside a small amount of your profits to put into growing your business. Whether that's more Glowforge filters, help once a week with shipping, or advertising on Facebook, you can start to grow your business little by little.
How to Price Items Made with Your Glowforge
Don't Sell Yourself Short
I always get sad when I see people selling their laser crafts for super cheap online and at craft fairs. I can tell that those sellers don't value their own time or talent!
So promise me—you will charge what your product is worth! Don't sell yourself short. You will burn out quickly if you are barely making a profit (or worse, losing money!).
One thing to keep in mind: lower prices don't necessarily mean higher sales. People will think you are selling a sub-quality product if you're underpriced. Alternately, they will often think you're selling premium quality product if you charge more.
Calculate Your Costs
Pricing is always difficult! You want to charge enough to make money with your Glowforge, but not too much that your product won't sell. You may need to play around with your pricing to find the price point that makes sense, but here are some good guidelines:
Start by calculating your costs. And I mean ALL your costs.
Let's say you are making layered plywood Christmas signs. Depending on your method for making signs, you will probably need:
Plywood to make your project
Masking tape if your plywood is not already masked
Brayer, if using masking tape
Craft paint—draw a line on the bottle showing how much you use per sign
Double-sided adhesive OR
Wood glue—same thing, draw a line on the bottle showing how much you use per sign
Glowforge filter cartridge if you use the Glowforge filter
SVG to make the file
Total that up, and then add your TIME. Come up with a price you want to make per hour and add that to your supply cost.
Generally, is your selling price is going to be somewhere between two to four times your cost of supplies and time.
You can also check other retailers to see if you're in the right ballpark, but remember cheaper doesn't always equal more sales.
Collecting Sales Tax
Check with your locality to see if you need to collecting and remitting sales tax. If you're selling a high enough volume, you may be responsible for sales tax in other states through something called "economic nexus" (this has truly been one of my biggest headaches!). Companies like Avalara or TaxJar can help you parse out what all of that might mean.
You'll also want to set aside a portion of your profit for taxes. This is one area where you will want to consult your accountant!
Shipping Costs
If you are selling beyond just locally, you will need to do some research on the best and least expensive way to ship your product. You can calculate the cost of shipping into your price, but I suggest having it separate. With the pace of the world today, people are used to paying for shipping from smaller sellers.
If it works with your pricing module, you can always offer limited time free shipping as a value add during special times of the year like Black Friday or the anniversary of your shop.
Where to Sell Items Made with Your Glowforge
Here are a few places you might want to sell your amazing creations so you can make money with your Glowforge!
Locally through word-of-mouth
Local craft fair
Local pop-up shop at your church, school, retailer
Personal facebook page
Facebook business page
Facebook groups (make sure you have permission from the moderator)
Your own online shop through:
Marketing Tools
If you need to drum up some business, here are a few techniques you might want to explore:
Word of Mouth Marketing
If you've made products for friends and they love them, ask if they'll share with other people or on their social media feeds with a link to your shop or email address.
Platform Marketing
A lot of times, there are ways to "boost" or "feature" your content on your selling platform, like Etsy. Keep in mind you'll see more competition during the busier times of year, but during the slower times of year fewer people are buying.
Facebook and Instagram Ads
The world of Facebook and Instagram ads is TOUGH. I have been playing around with it for years and have only ever had one particularly successful ad. Boosting posts never seems to work for me, either. So if you're just starting out, I suggest skipping online ads until you get to the point where you can take a class or pay someone to set them up for you.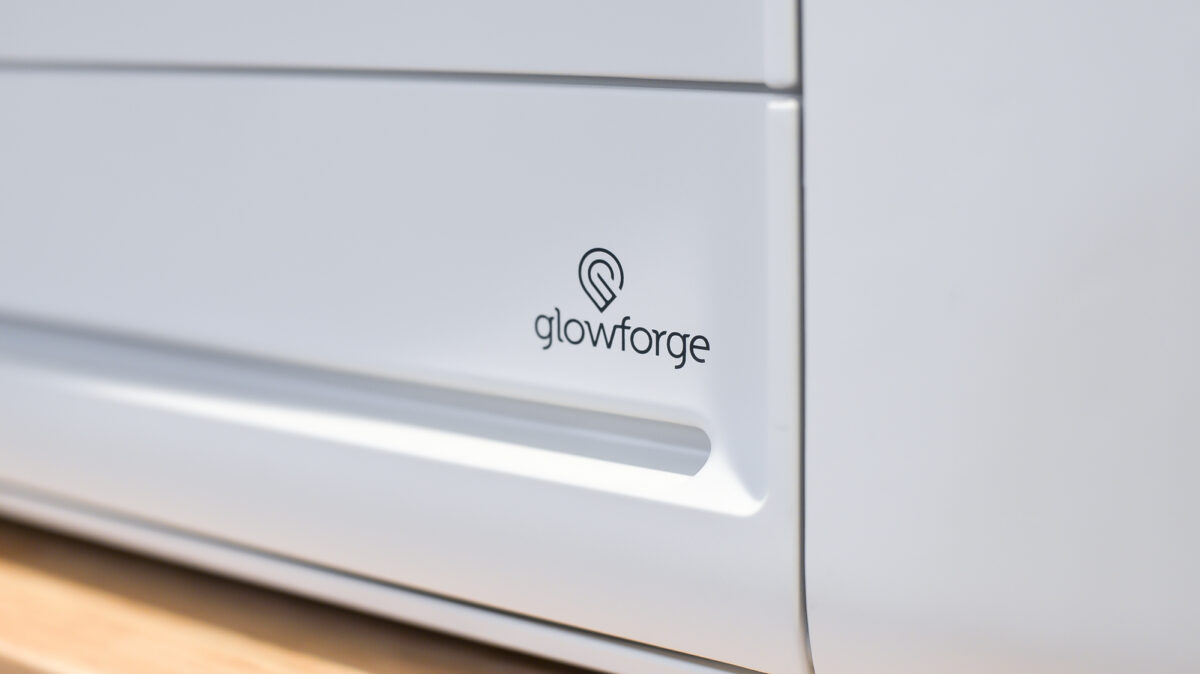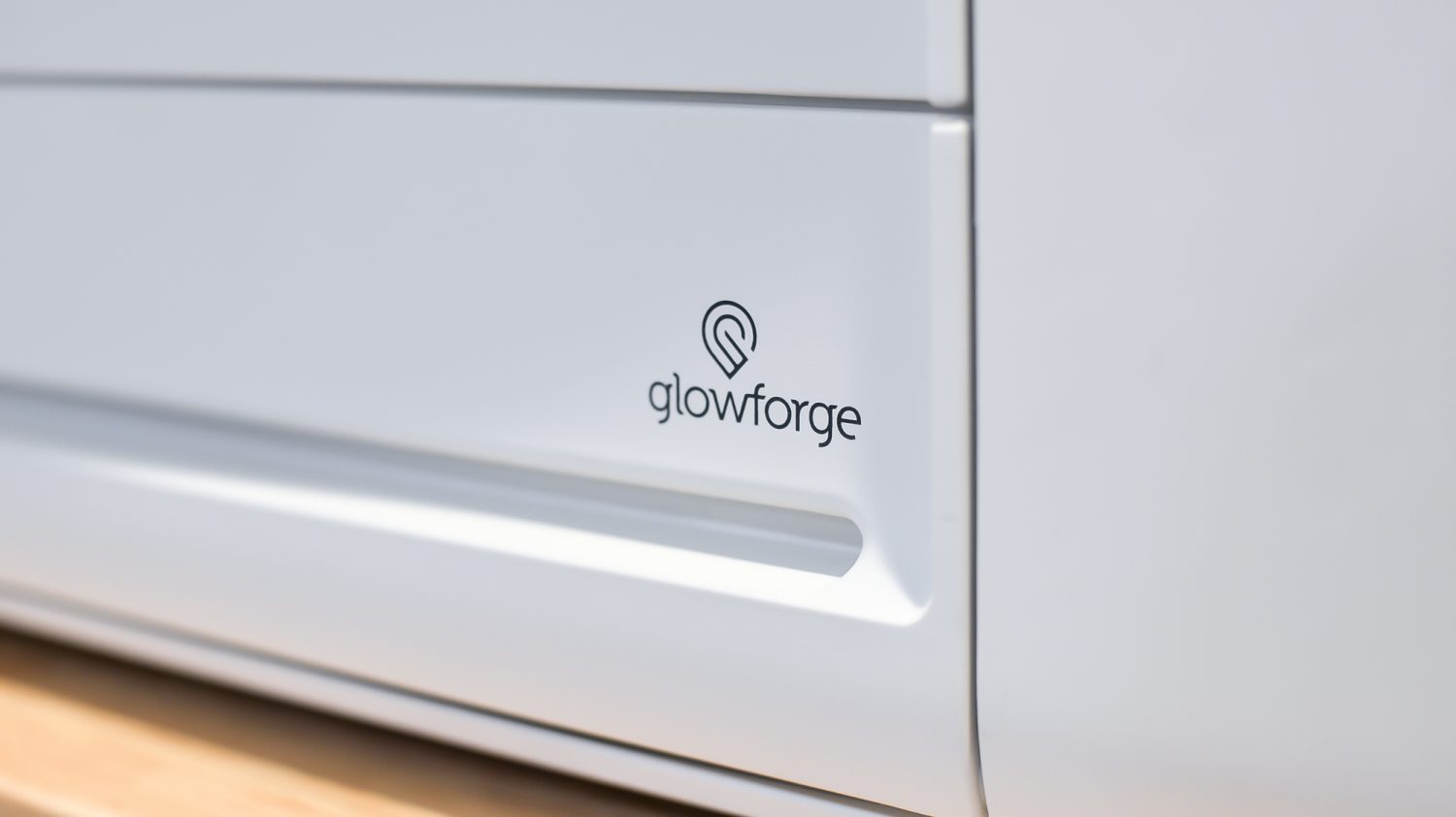 Whew! That was A LOT of words about making money with a Glowforge or other laser cutter! If you have any questions, I'd be happy to answer them in the comments. Good luck on your new Glowforge business!