Spring is in the air and it's time to start crafting for Easter! These cheap and free Spring and Easter fonts are perfect for all of your cutting machine crafts, including t-shirts, Easter baskets, home decor, and more!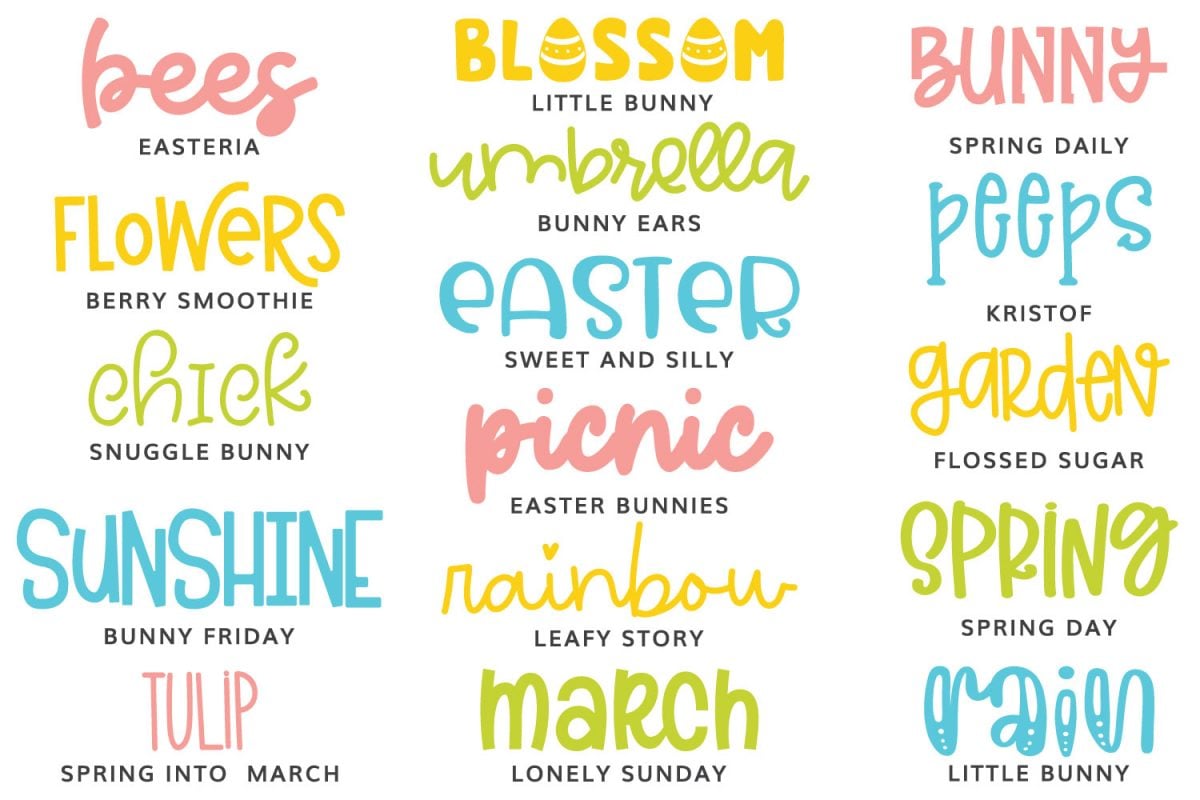 It's still rainy here, but I can definitely tell that spring is in the air—and it's making me want to craft for the season and for Easter! Whether you're making Easter baskets, crafting spring decor, or making cute t-shirts for your egg hunting crew, you may be looking for spring and Easter fonts to use in your project.
Today I've rounded up some of my favorite cheap and free Spring and Easter fonts that are perfect for all of your crafting!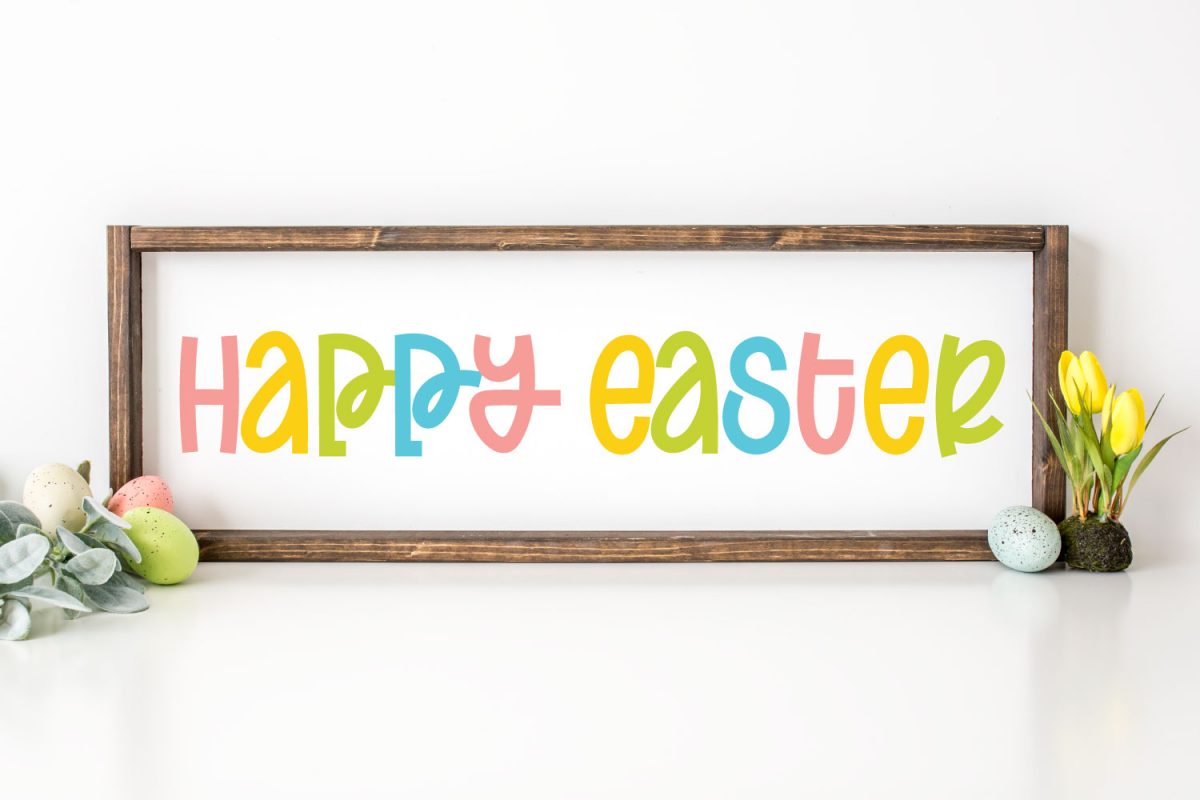 These are all fonts that I've verified will cut nicely on your cutting machine (see notes on the individual fonts below for suggestions). This is a combination of free and paid fonts. While getting fonts for free is great, I also think that the best, most "cuttable" fonts are often ones you pay for—plus you're helping support graphic designers!
Want to learn more about fonts with your Cricut? Check out these posts.
The Best Spring and Easter Fonts for Cricut & Silhouette

Rainbow | Leafy Story: Cute little hearts adorn the letter "i" of Leafy Story. This monoline font looks hand-written and is perfect in whimsical designs.
Bunny | Spring Daily: This free loopy font is super cute for all of your spring projects. If you want a commercial license, grab Spring Daily here.
March | Lonely Sunday: This chunky, square font is adorable on kids' projects and more!
Umbrella | Bunny Ears: This adorable monoline script font has become one of my favorites—it looks handwritten!

Bees | Easteria: Easteria is another fun, bold, loopy font that is great for all sorts of spring and Easter projects. Want to sell the files you make with it? Grab the commercial license for Easteria.
Peeps | Kristoff: Kristoff is another font I come back to a lot—it's got a lot of movement! There's also a thick, chunky font as a part of this font duo that I use all the time.
Flowers | Berry Smoothie: This font has a bunch of "swoopy" letter options that are fun to play around with.
Garden| Flossed Sugar: This playful monoline font has a fun, bouncy style perfect for all your sweet projects.

Chick | Snuggle Bunny: Snuggle Bunny is a fun, thin font (so don't cut it too small!) that has a whole extra set of letters with adorable bunny ears!
Easter | Sweet and Silly: Sweet and Silly has been one of my go-to fonts for years. I just love the playful style!
Sunshine | Bunny Friday: This font has a couple alternate styles. I love the square caps! It also has a "banner" style with stars—but be careful of cutting that one—those stars are tiny!
Spring | Spring Day: This quirky hand-lettered font looks like you lettered it yourself!

Picnic | Easter Bunnies: This chunky but adorable font is free for personal use! Easy to cut and weed.
Blossom| Little Bunny: This font has cute characters—like these Easter egg "o"s! Be careful on this one—some of the smaller pieces may be hard to cut at smaller sizes.
Tulip | Spring into March: If you're looking for a font that saves space, this tall skinny font is perfect for fitting more text into less space.
Rain | Little Bunny: Yes, this font is also called Little Bunny! It's a cute swashy font with added decorations!
Check out fonts for other seasons!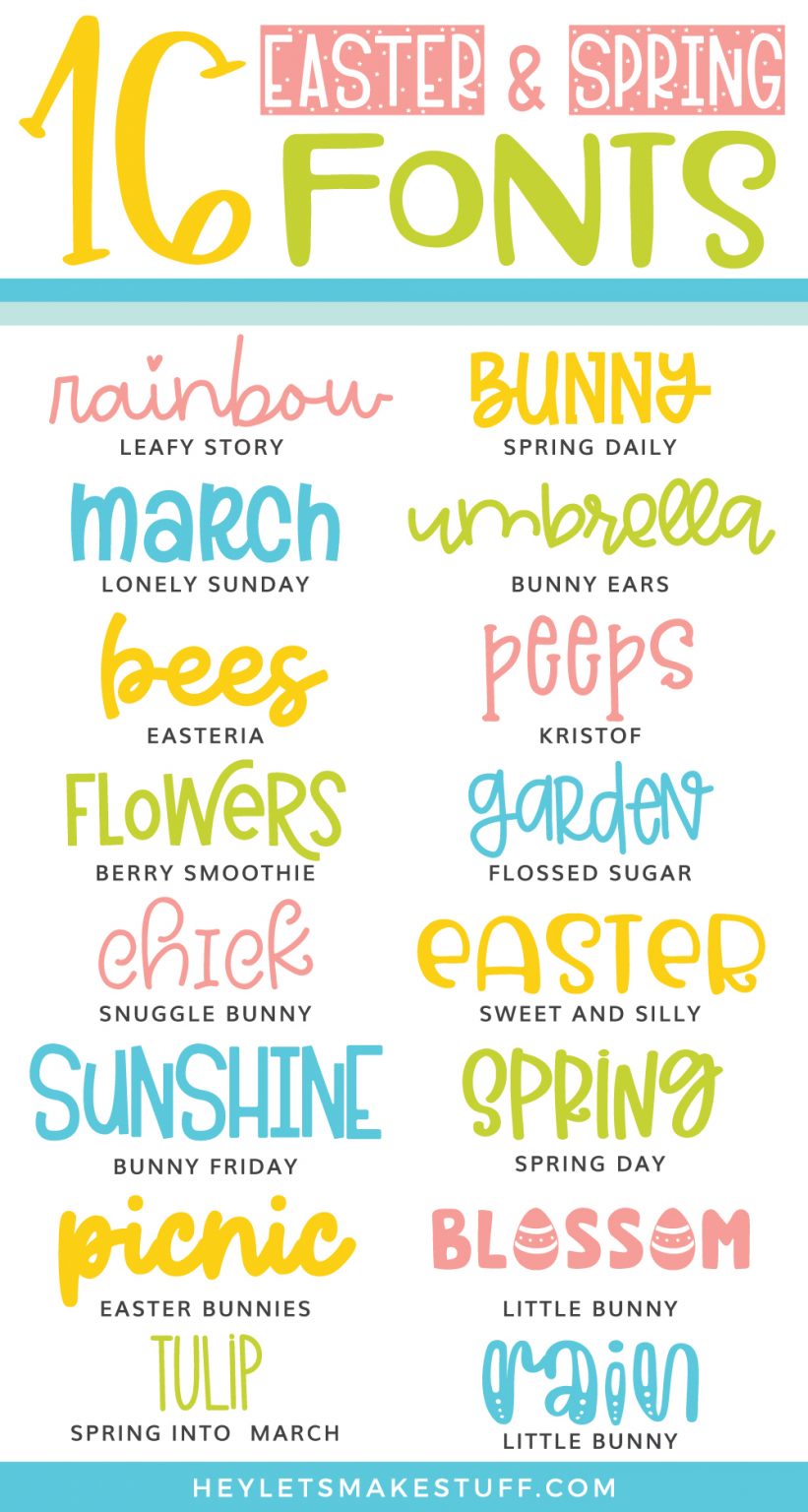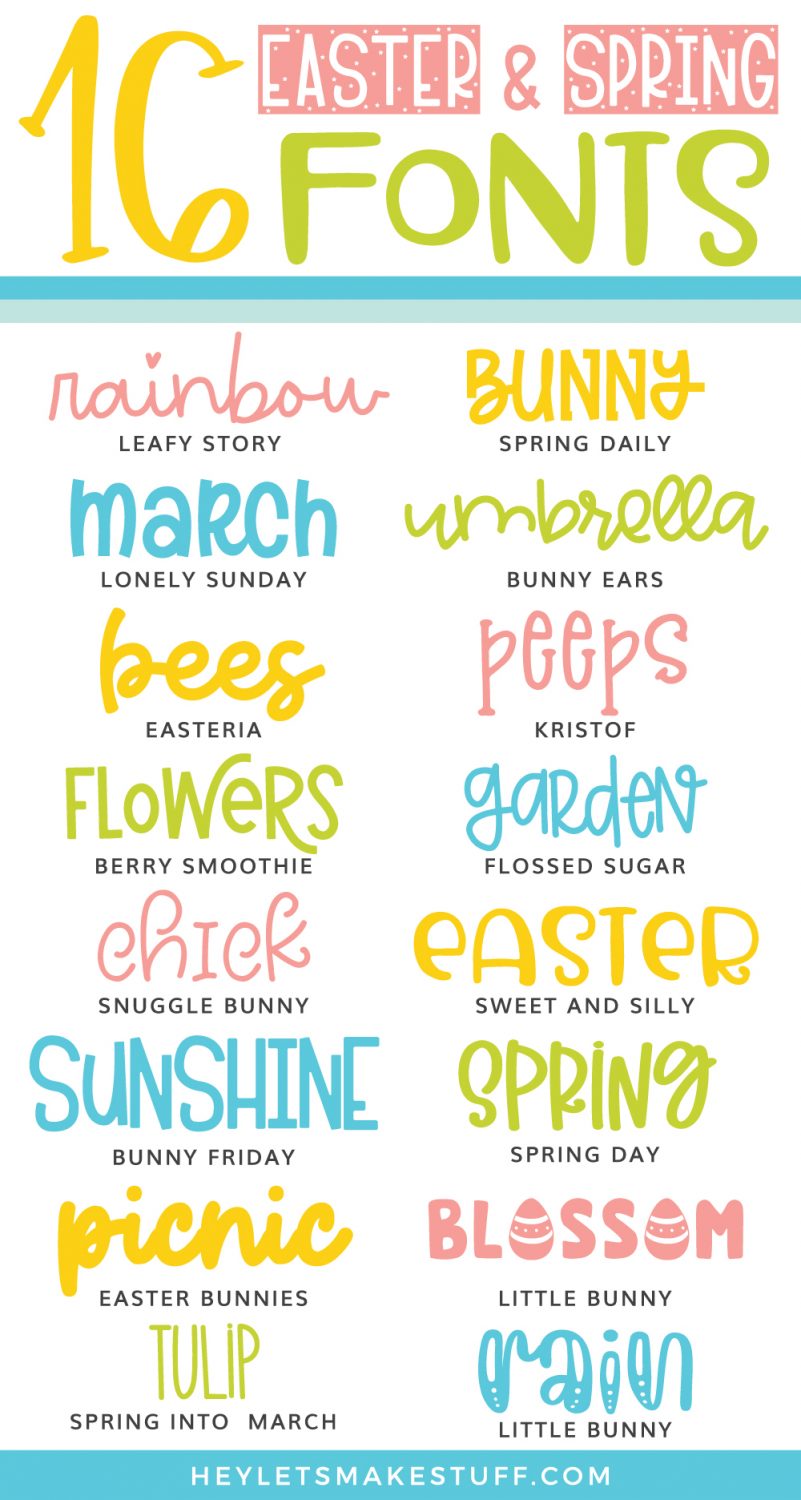 Get Ready for Spring & Easter