Single line fonts, often called writing fonts or engraving fonts, are designed to be used with your Cricut, Glowforge, or other cutting machine. Here is a round up of some of the best single line fonts!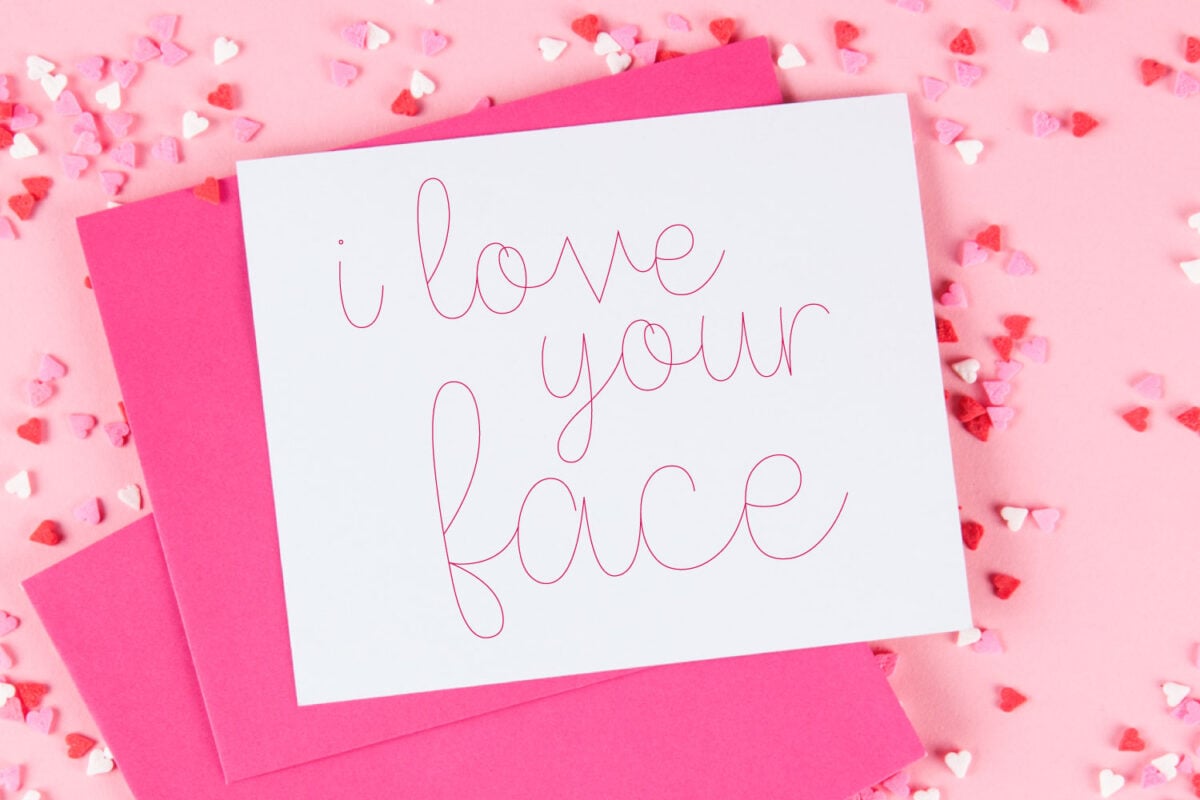 If you've ever tried to write (engrave, foil, deboss, score, etc.) a regular font using your Cricut or other cutting machine, you may have been frustrated to see that it creates an outline of the font (some call it a "bubble font"), vs. writing like you would with a pen.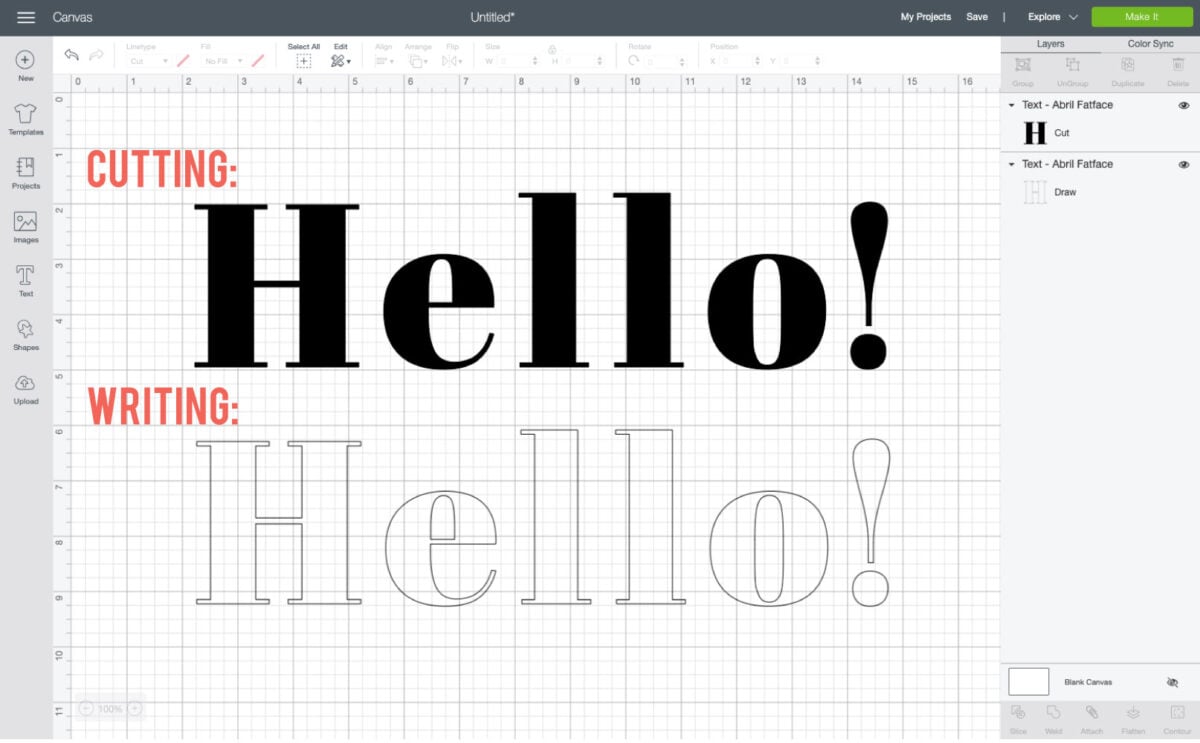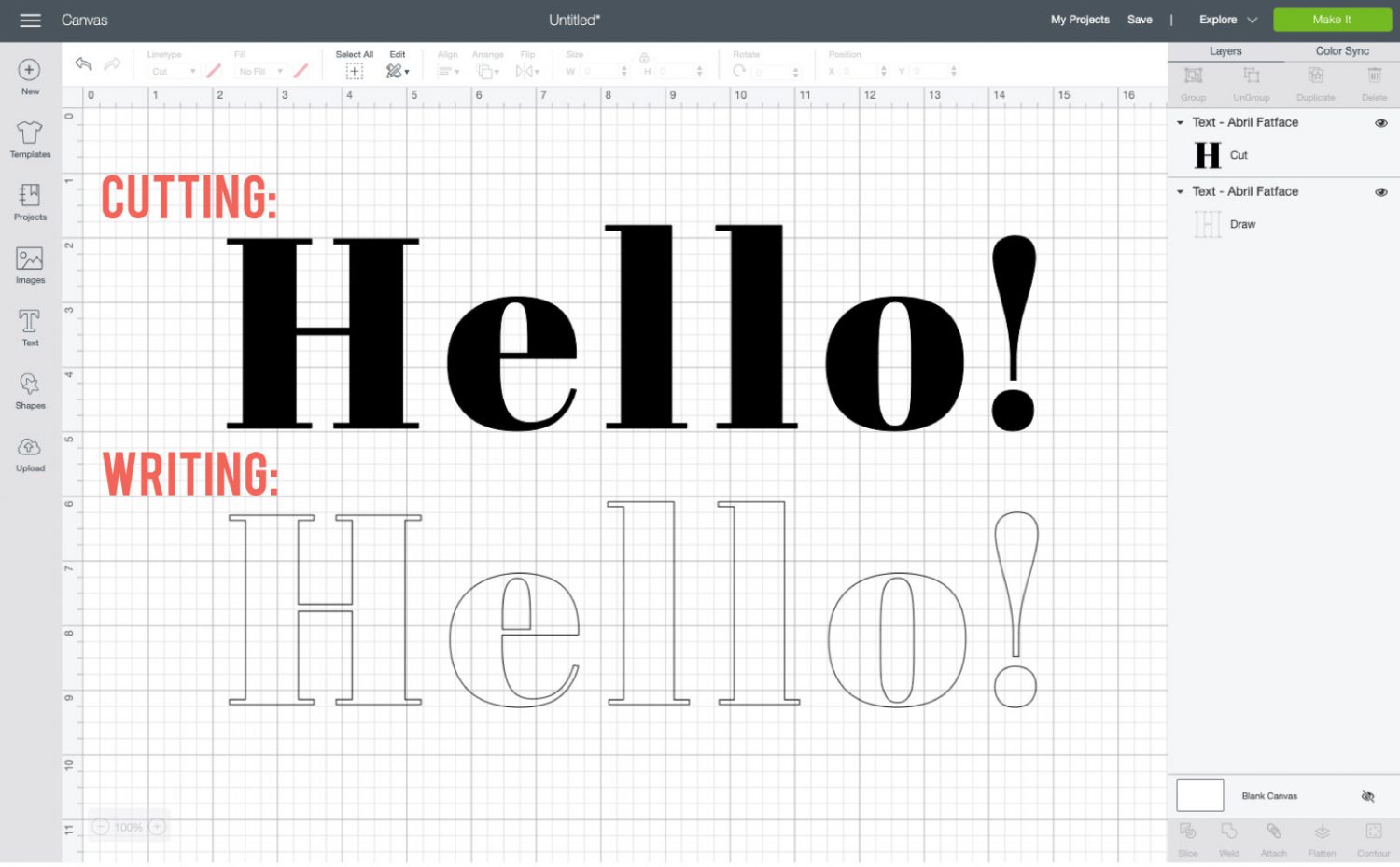 Font: Abril Fatface
The problem is within the machine's software. It doesn't know where in that thick font to actually create the "single line." Does it go straight down the middle? How does it do the thick top and skinny bottom of that exclamation point? There's just no way for the software to make sense of it.
People have hacked this by finding fonts that are more "skinny" in nature. These still are drawn as an outline, but because the outline is basically on top of itself, it doesn't look so bubbly. But it can look thick and a bit messy once drawn or engraved.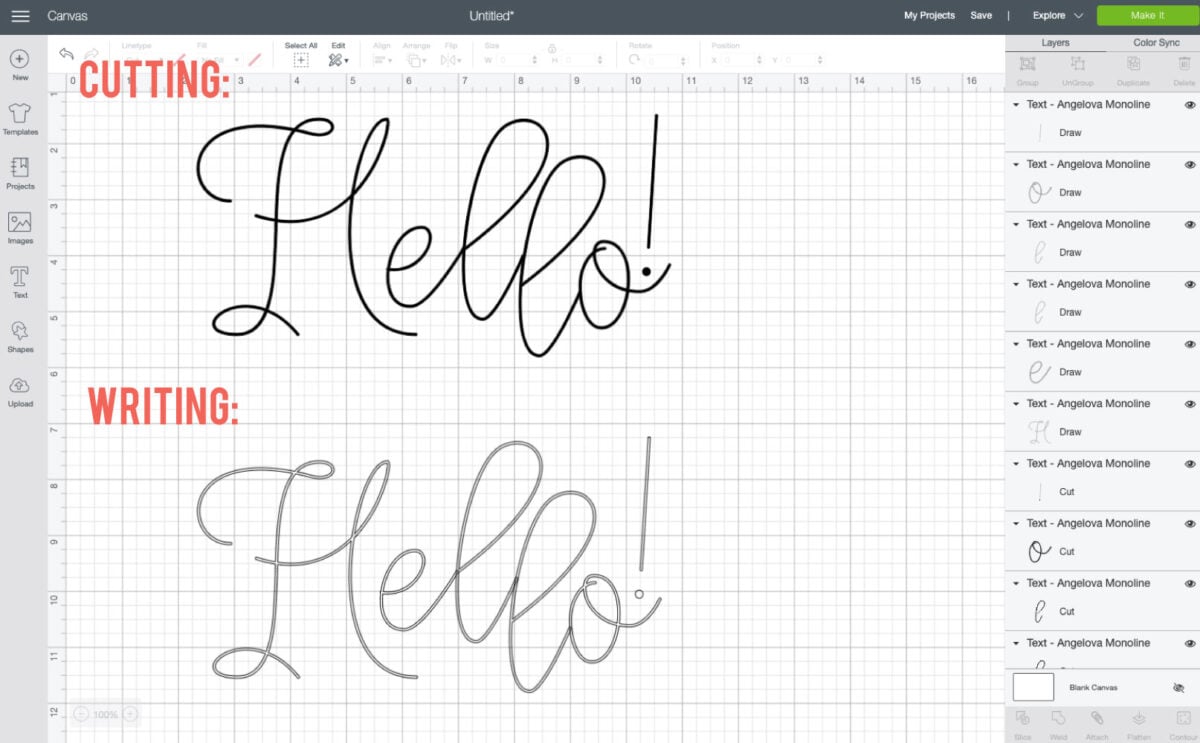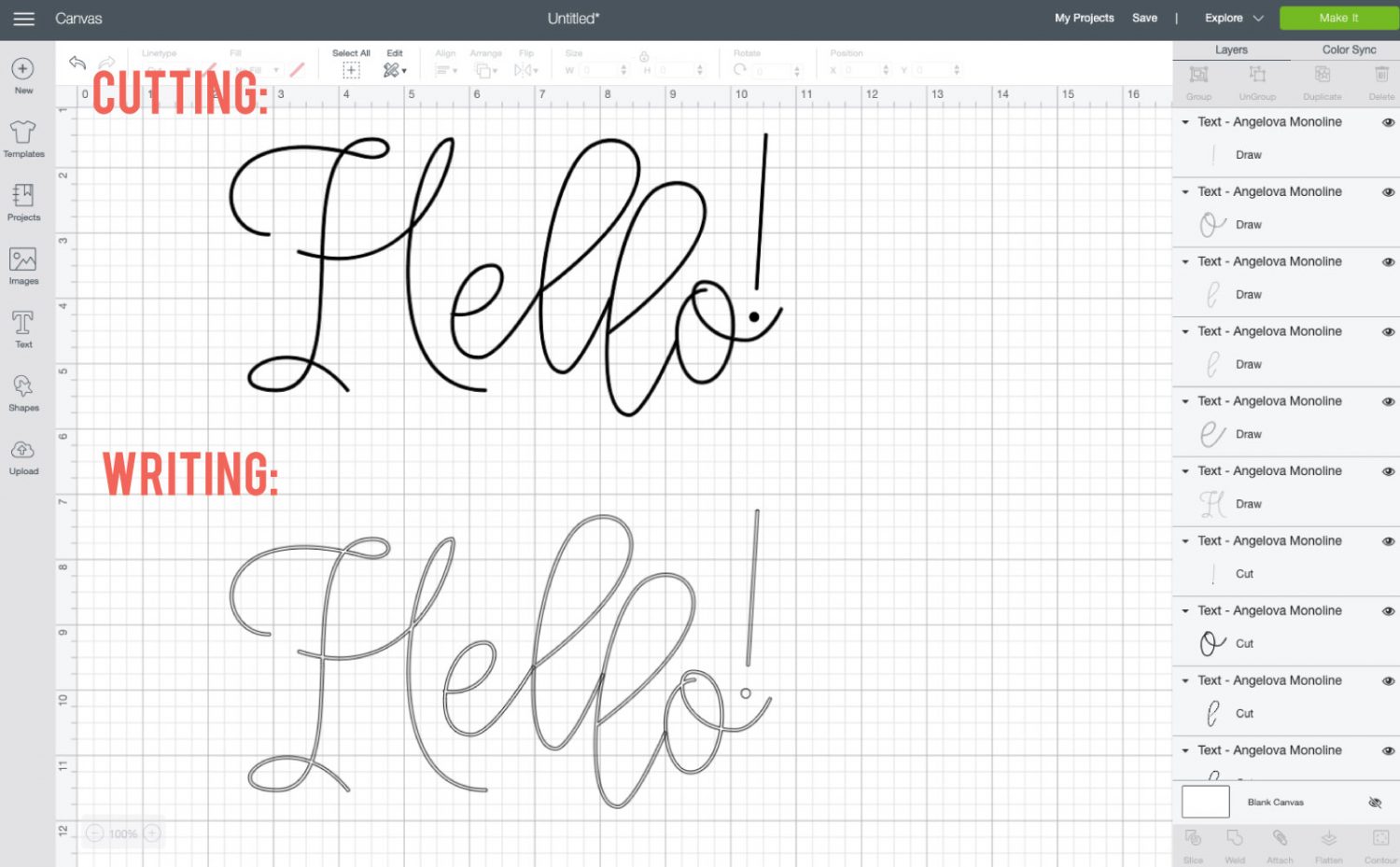 Font: Angelova Monoline Script
This is where single line fonts come in. These fonts are specifically designed to be drawn, engraved, foiled, scored, debossed, etc. They look the same as cut files when you set them to write/draw. Note that you wouldn't want to cut this file—it's specifically designed for the tools we're talking about here.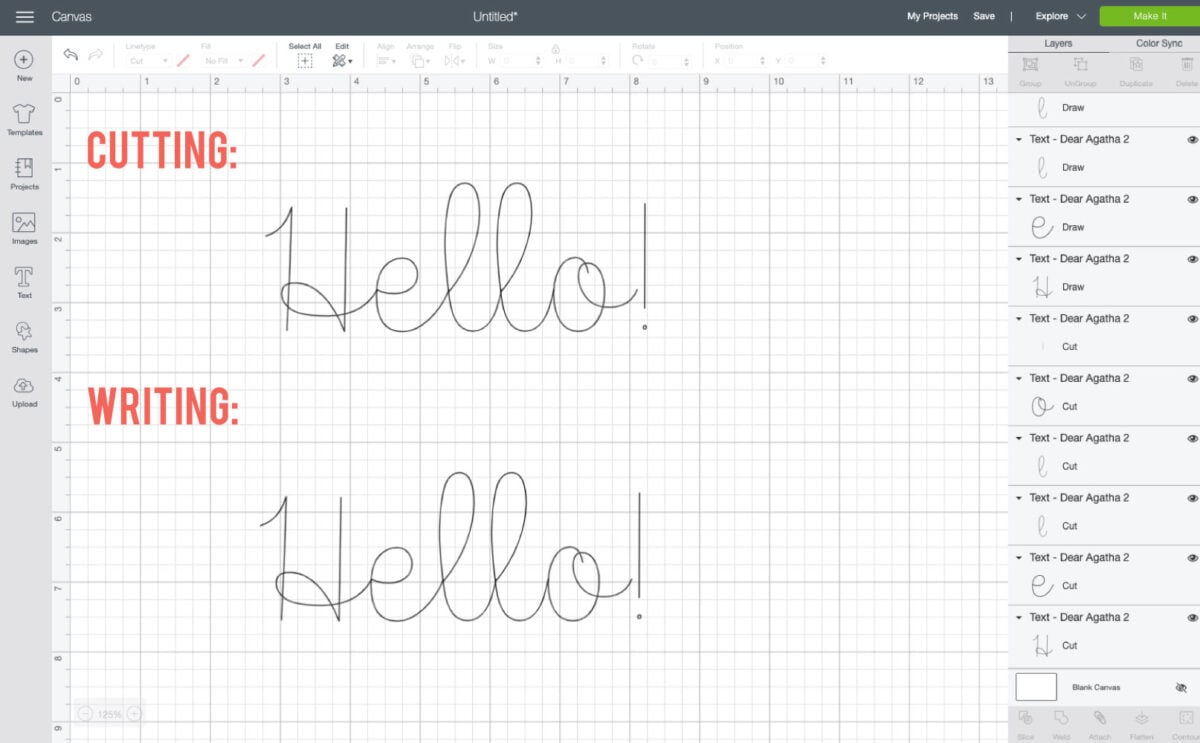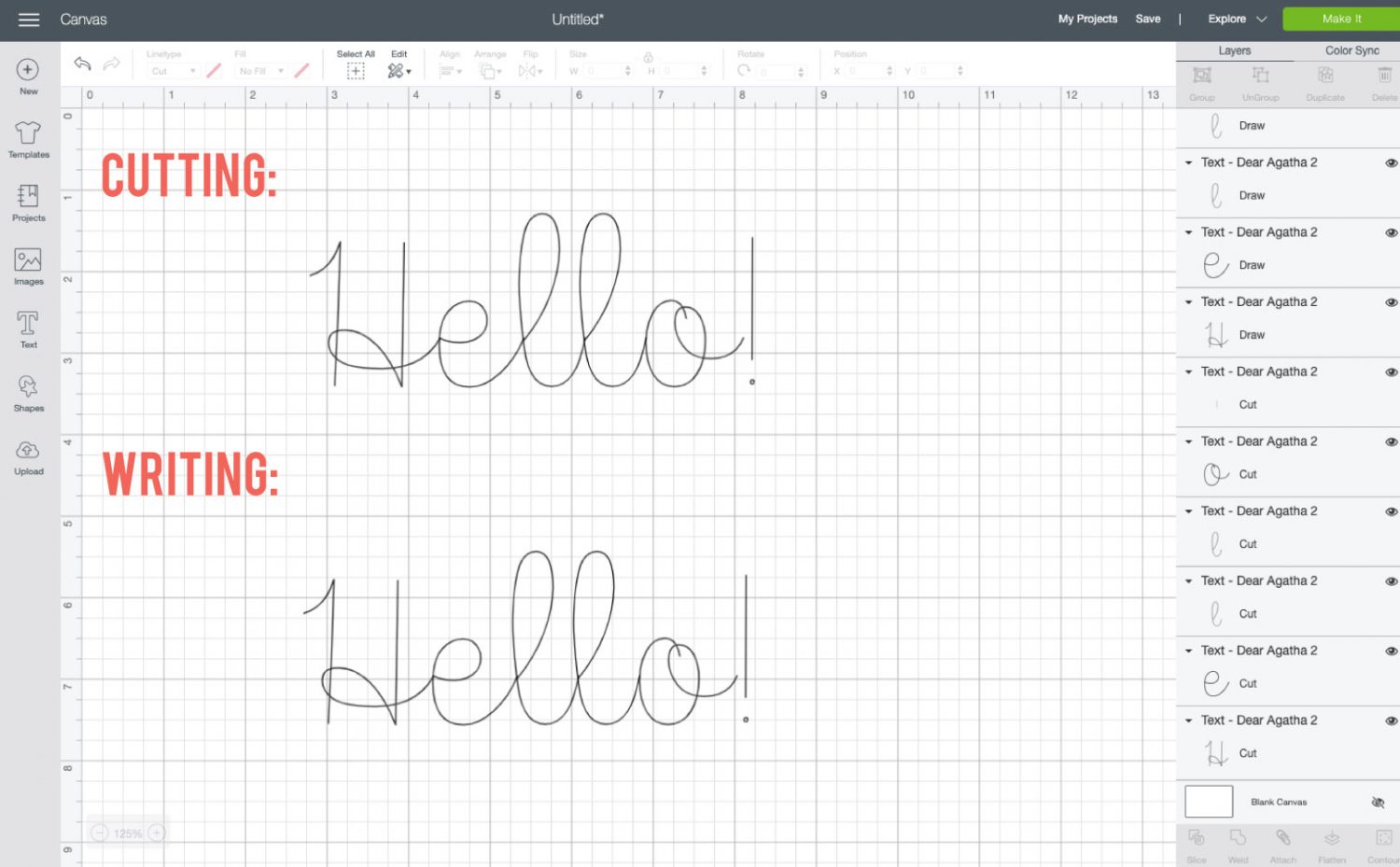 Font: Dear Agatha
Single line fonts work better with some programs than with others, but shine in places like Cricut Design Space and Silhouette Studio. These fonts are particularly great with the Cricut Foil Transfer System and the Foil Quill. A lot of these fonts come with more than one version and specific instructions for how to use them. Make sure you read through everything!
Stop pulling your hair out and start creating confidently with your Cricut! Finally understand how to use your Cricut with my Learn Your Cricut eBooks!
Because these tools and crafts are becoming more and more popular, I thought I'd round up single line fonts you can use in your crafting. Unlike most fonts, there are very few free fonts. You can take a look at some at Imajeenyus. They've linked to several and describe the personal/commercial license for each. That being said, those fonts are all pretty industrial and I know most of my readers are looking for something cute. So paid fonts it is!
And even when it comes to paid fonts, there aren't a ton since this is a relatively new type of font. I will add more as my favorite designers keep coming up with new single line fonts!
Single Line Fonts for Crafting
Dear Agatha – Font Bundles
Engineer – Single Line Fonts
Lettered – Single Line Fonts
Love Bug – Font Bundles
Mugsy Sketch – Font Bundles
Pinsetter Line – Font Bundles
Pinwheel – Single Line Fonts
RSVP – Single Line Fonts
Thin Flannels – Font Bundles
Click here to search for more Single Line Fonts at Font Bundles!! New ones are being added all the time.
Faux Writing / Foiling / Engraving Fonts
There are also a handful of "faux" fonts, made up of images instead of actual font letters. You would upload these as an image instead of inserting it as text.
Beautiful Dreamer Sketch – SoFontsy
Bella Fonte Sketch – SoFontsy
Georgia Peach Sketch – SoFontsy
Hand Lettered Alphabet – SoFontsy
Monogram Sketch Letters – SoFontsy
Have other fonts you've found that you think would be a good addition to this post? Let me know in the comments!