Take your cutting machine crafts to the next level with the Foil Quill! What is the Foil Quill? It's a revolutionary heating tool that works in all major cutting machines to beautifully foil projects on a variety of materials! Here are all the details about this awesome new tool.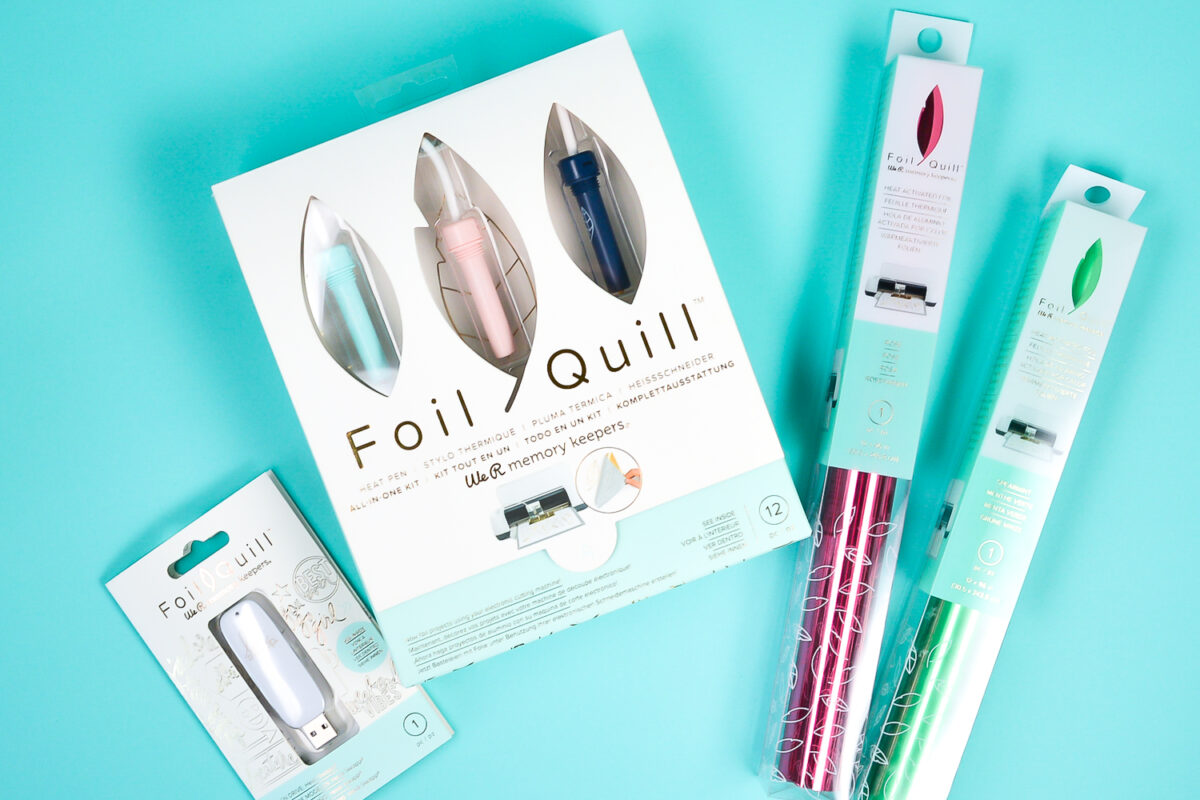 What is the Foil Quill from We R Memory Keepers?
I always love when a new product comes out and I get to share it with you! Today I'm talking all about the Foil Quill from We R Memory Keepers, sent to me by my favorite craft store JOANN. I first saw the Foil Quill demonstrated at Creativation in January (it won a Best New Product award) and I pretty much jumped up and down like a crazy person and couldn't wait to get my hands on it.
Now that I've used it, how do I feel about it?
LOVE!!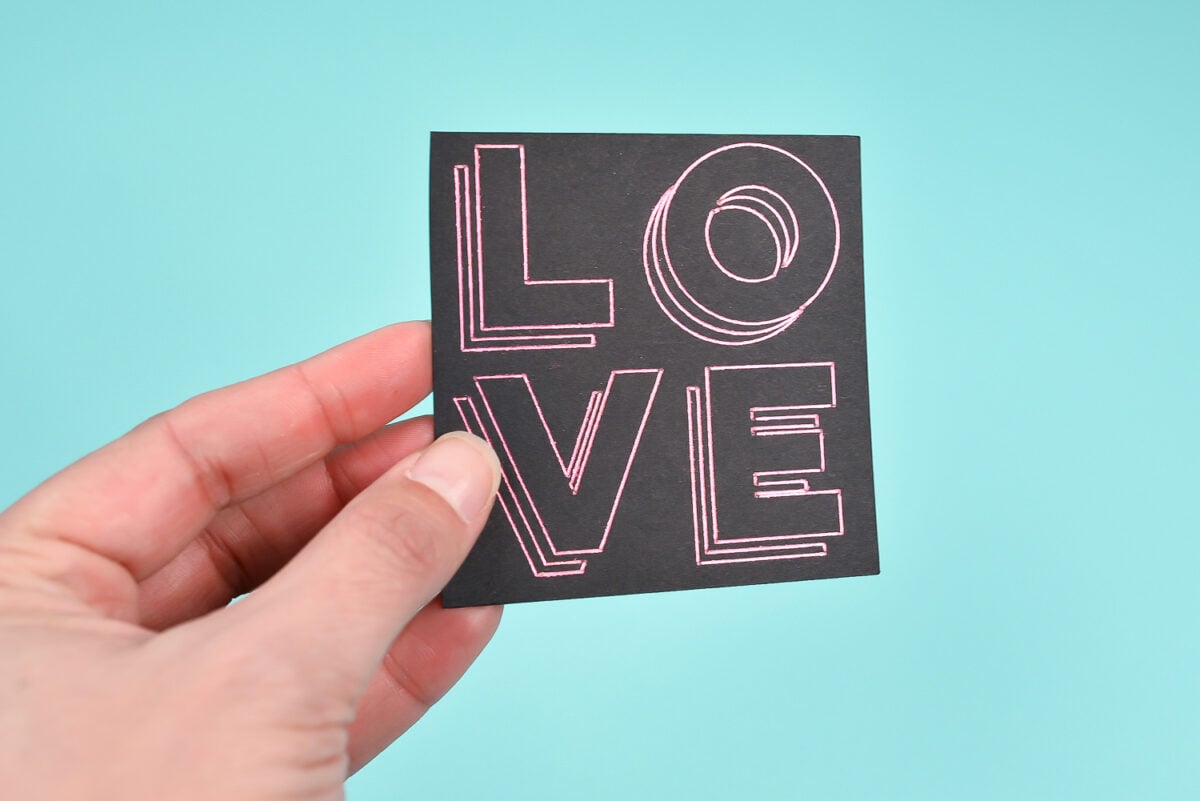 I can honestly say it has lived up to the hype—it's is such a great tool to have in your cutting machine arsenal.
In this post, I'm going to go over a bunch of information about the Foil Quill and frequently asked questions, and then go to this post to tackle a project, including my tips and tricks for getting the best results!
What is the Foil Quill?
So what IS this tool? The Foil Quill is essentially a heat pen. It's the first tool of its kind, designed to foil projects you make with your electronic cutting machine using a heated tip and heat-activated foil.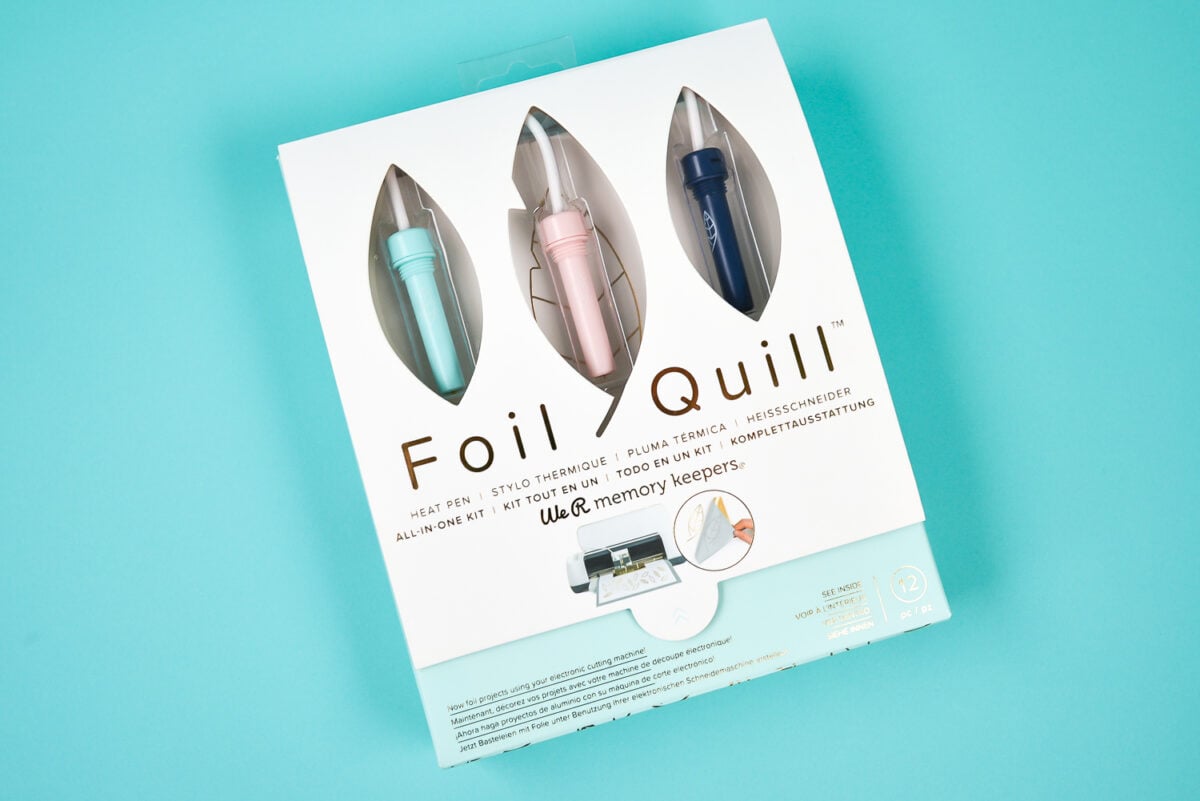 How Does the Foil Quill Work?
The Foil Quill uses the heated tip to draw over a sheet of foil and transfer that foil to your project.
What's Included in the Foil Quill Box?
There are two ways to buy: The All-In-One Kit, which includes all three tip sizes, or individual tips sizes—standard, fine, and bold.
The Foil Quill All-In-One Kit
The Foil Quill kit comes with everything you'll need to get started. You'll get the three tip sizes of the foil quill (standard, fine, and bold), a heat shield to protect your cutting machine from the heated tip while the tool is heating up, four machine adapters (which I'll talk about in a bit), three colors of foil—rose gold, gold, and silver, and a roll of placement tape, as well as the instruction manual.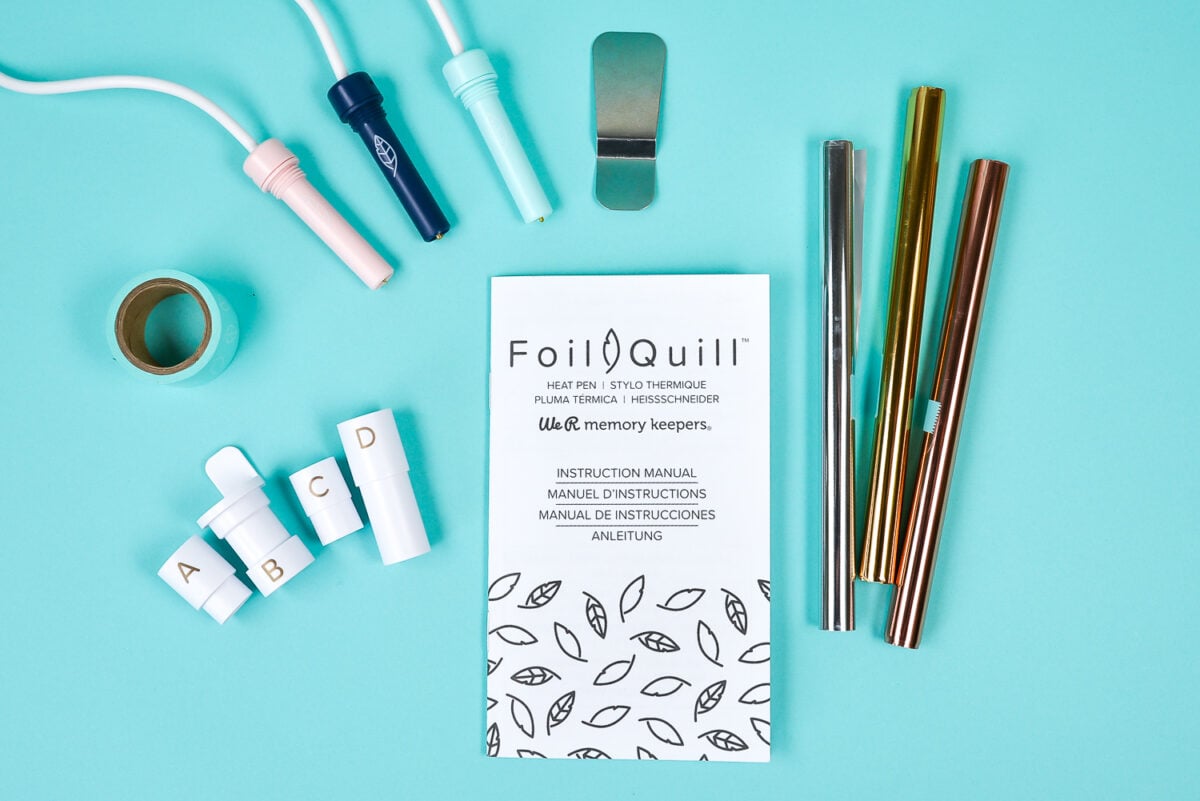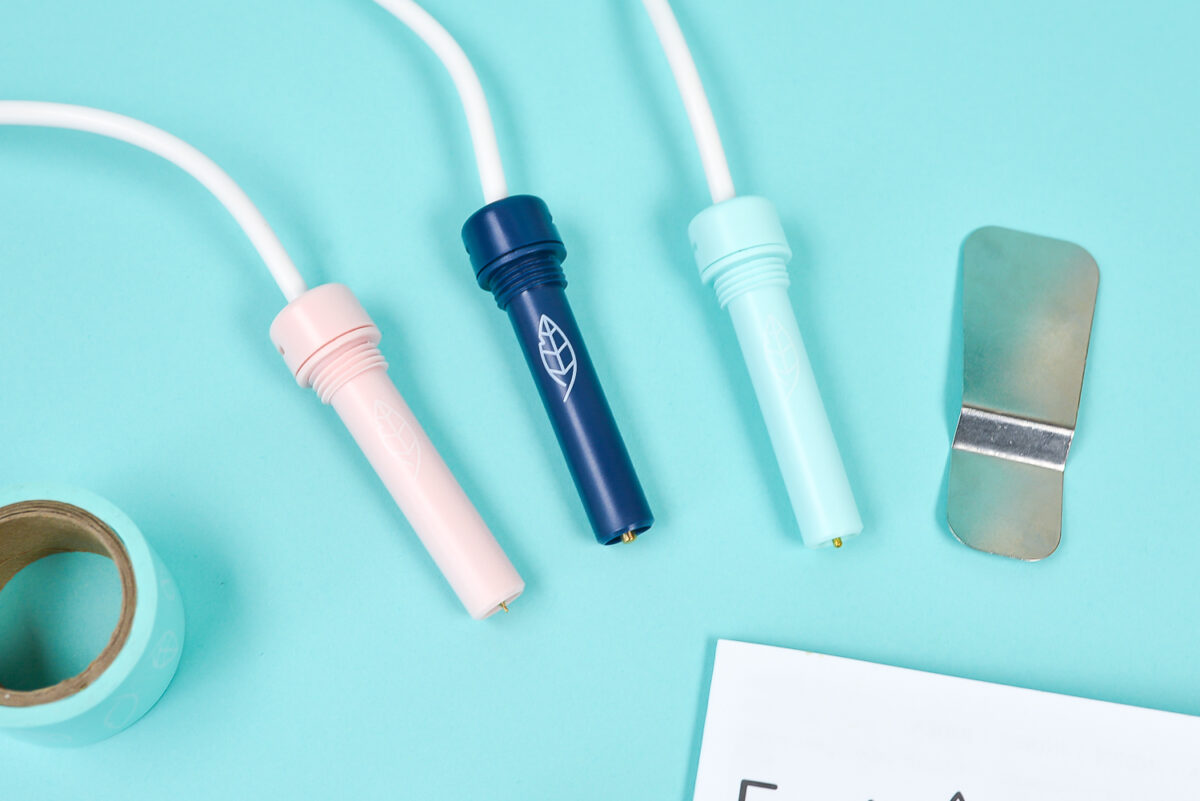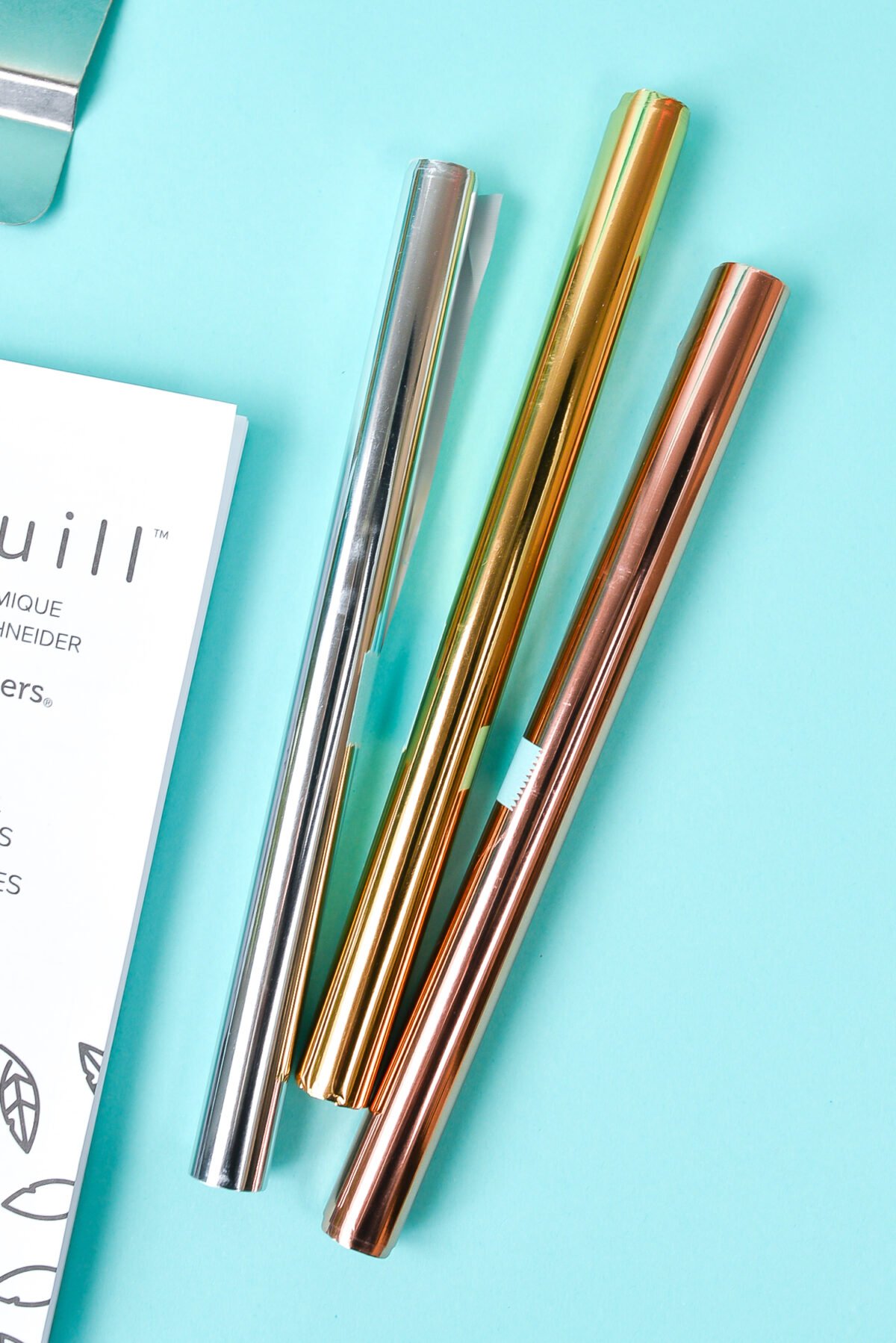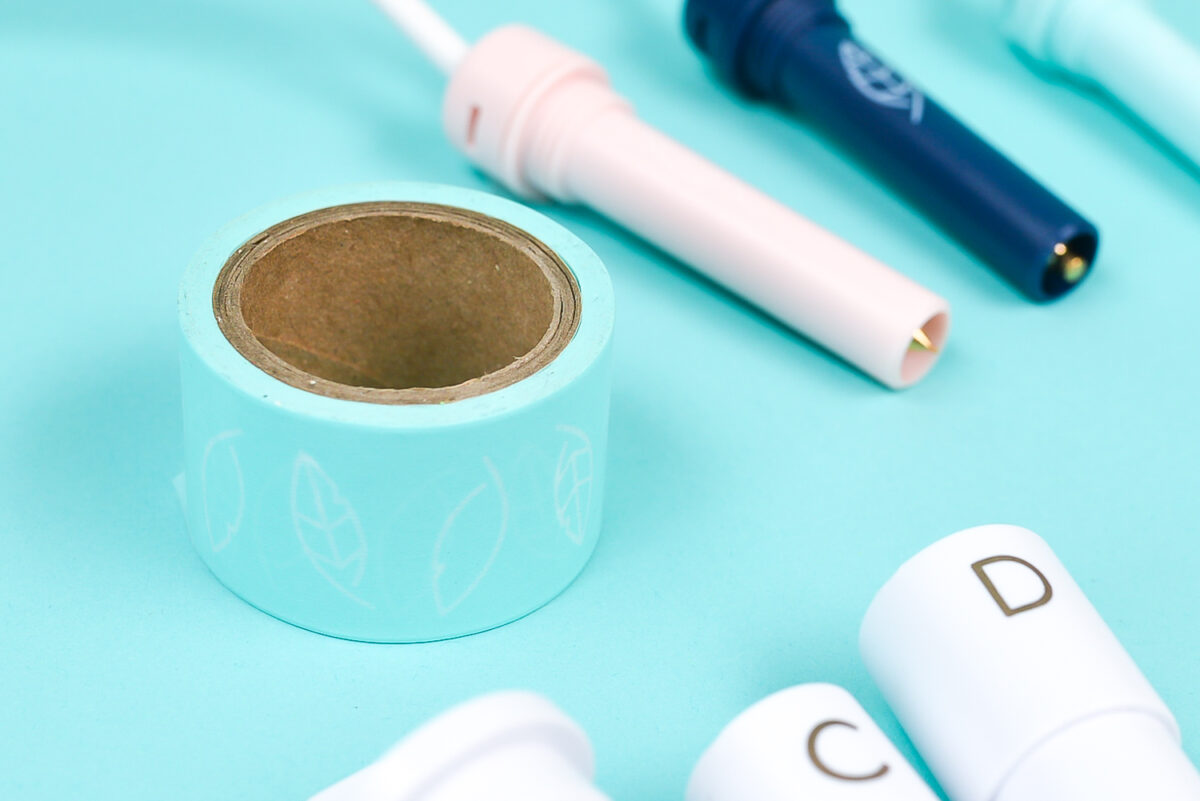 The Foil Quill Individual Pens
You can also buy the Foil Quill pens individually (standard, fine, and bold). In the box you'll get the foil quill itself, the four machine adapters, and the heat shield. The individual pens do not come with foil or placement tape, though you can buy them separately:
What Cutting Machines Work with the Foil Quill?
The Foil Quill works with all major electronic cutting machines on the market. It has been tested with the following machines:
Cricut Maker
Cricut Explore Air 2
Cricut Explore Air
Cricut Explore One
Silhouette Cameo 3
Silhouette Cameo 2
Silhouette Cameo 1
Silhouette Portrait
Silhouette Curio
Brother ScanNCut DX
Brother ScanNCut
Sizzix Eclips 2
Sizzix Eclips 1
The adapters that come with the All-In-One Kit and individual pens allow the Foil Quill to be used with all those cutting machines. Just screw on the correct adapter for your machine and place in the pen housing. You may need to remove the pen insert on your machine for the Foil Quill to fit into the housing.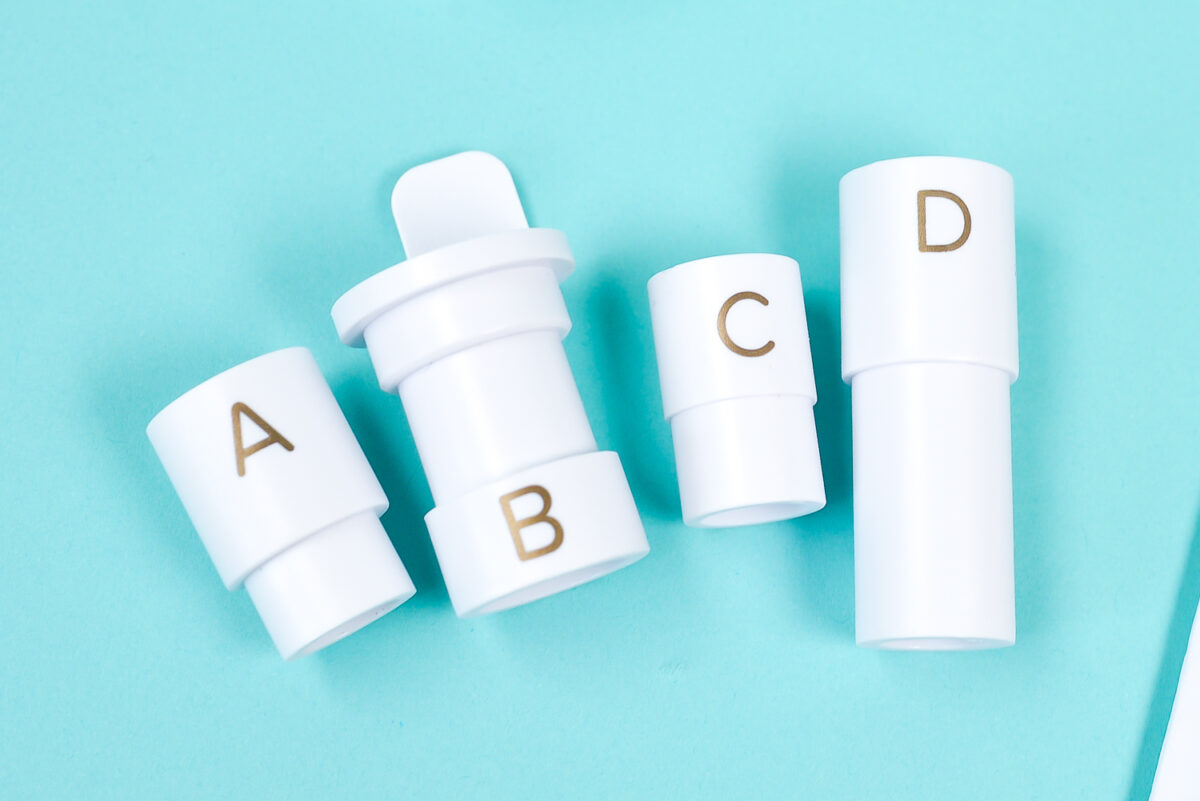 What Foils Can I Use with the Foil Quill?
We R Memory Keepers have designed specialty heat-activated foil to work with the Foil Quill, in nineteen colors—including colors like black and pearl white, both of which I really want to try (white foil on black cardstock? That's going to be gorgeous.)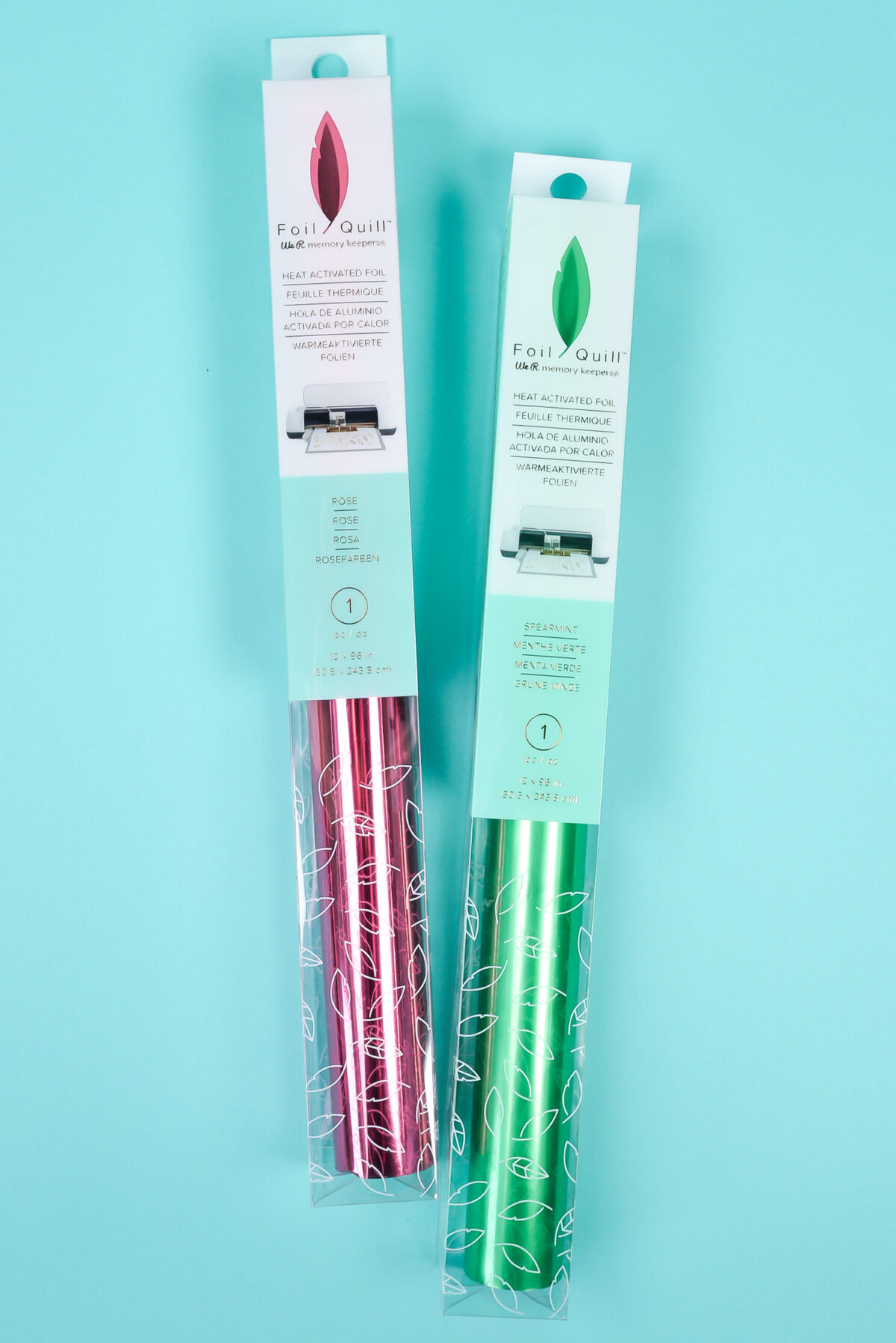 As far as other foil brands go, you'll have to test them. There are other heat-activated foils on the market which will probably work. Other foils, however, that are activated with toner or adhesive, will not work with the Foil Quill.
Where Do I Find Designs to Foil with the Foil Quill?
You can foil basically any design you can upload to a cutting machine's design software. If your machine has the capability to use a pen, you will insert the Foil Quill and use it as though it is the pen.
We R Memory Keepers also released six Design Drives, each of which has 200 different files (PNG and SVG). all designed specifically with foiling in mind: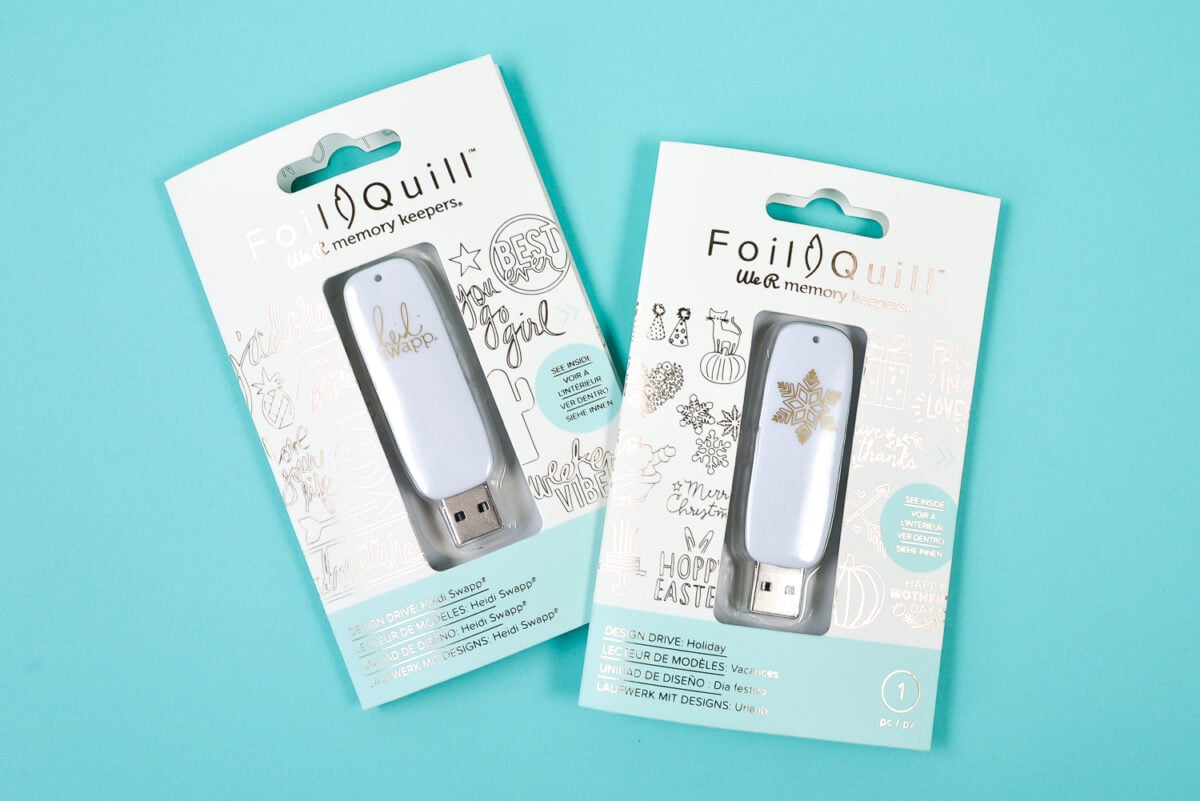 Powering the Foil Quill
Now let's talk about actually powering up this tool.
What Power Sources Work with the Foil Quill?
The Foil Quill is externally powered, meaning it needs a power source to heat up. I have found a small portable battery unit works well (the kind I travel with to charge my phone when I'm not near an outlet). You can also plug it directly into a USB port in a wall charger, if your machine is close enough. If your machine has a USB power source, you can also use that, though machine manufacturers do not recommend it.
How Do I Know If My Foil Quill Is Heating Up?
When you plug in the Foil Quill, a light at the top will illuminate, showing that the Foil Quill is on and heating up.
How Long Does It Take for the Foil Quill to Heat Up?
It takes about five minutes for the foil quill to come to temperature. While it is heating up, place the heat shield below the Foil Quill so that the heat doesn't damage your machine.
What To Look For Next
Whew! That's a lot of information about the Foil Quill—I hope it answers a lot of the questions you might have about the Foil Quill before you get one. Then make sure to check out this Celestial Artwork post that will take you from start to finish making a project with the Foil Quill, plus tips and tricks (and a bit of troubleshooting!) that will make your projects turn out great from the start. I am SO excited about this tool—I hope you are too!