Looking for fonts that cut well on your Cricut or other cutting machine? Look no further! Here are more than 100 cheap and free fonts for Cricut and Silhouette users that will give you beautiful, clean cuts!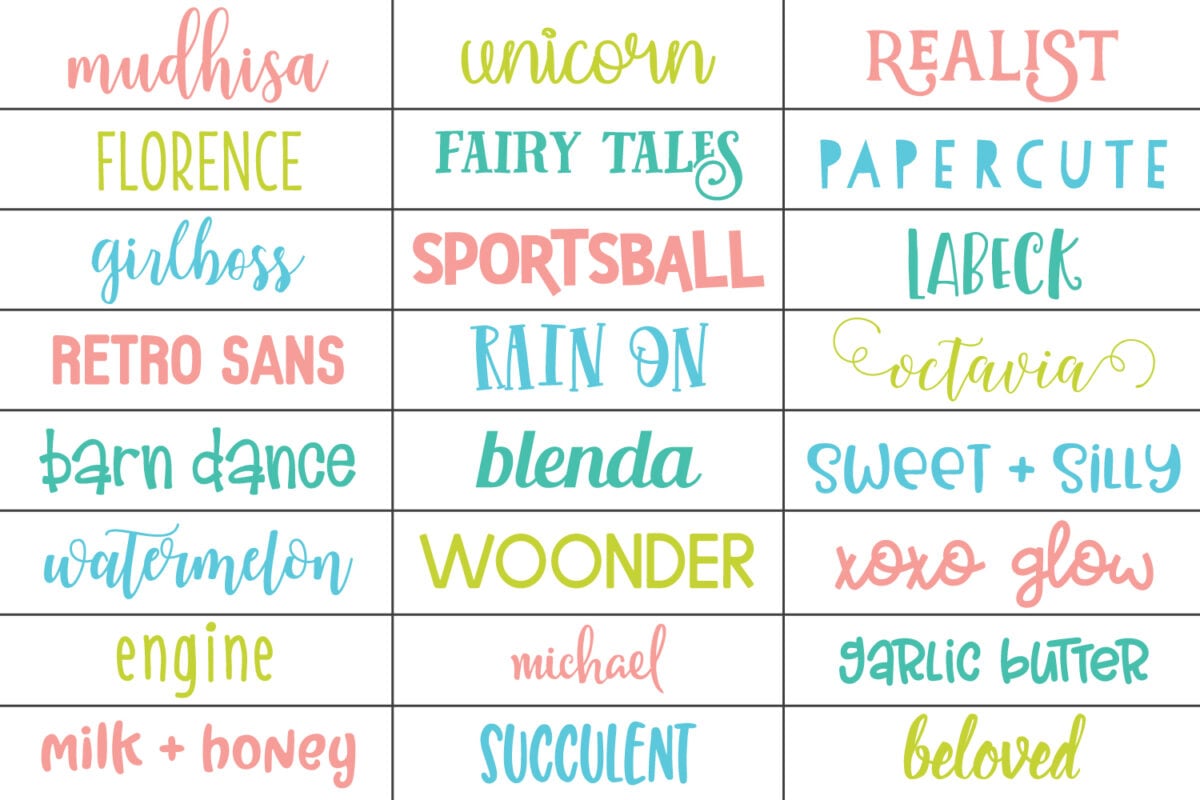 The other day, a friend was lamenting that the grunge font she chose for a t-shirt was totally chewed up when she cut it in iron on. As much as I wish it wasn't true, not all fonts are created equal. Which means not all fonts will cut well with your Cricut or other cutting machine!
This post is Cricut-centric because that's what I have, but you'll find these fonts also work with Silhouette, Brother, and Sizzix cutting machines.
What Makes a Cuttable Font?
Cutting machines cut mathematically simple files better than they do mathematically complicated files. Take a look at Vintage King. It's a great retro grungy font. And there's a very good chance it will destroy your vinyl, cardstock, or iron on.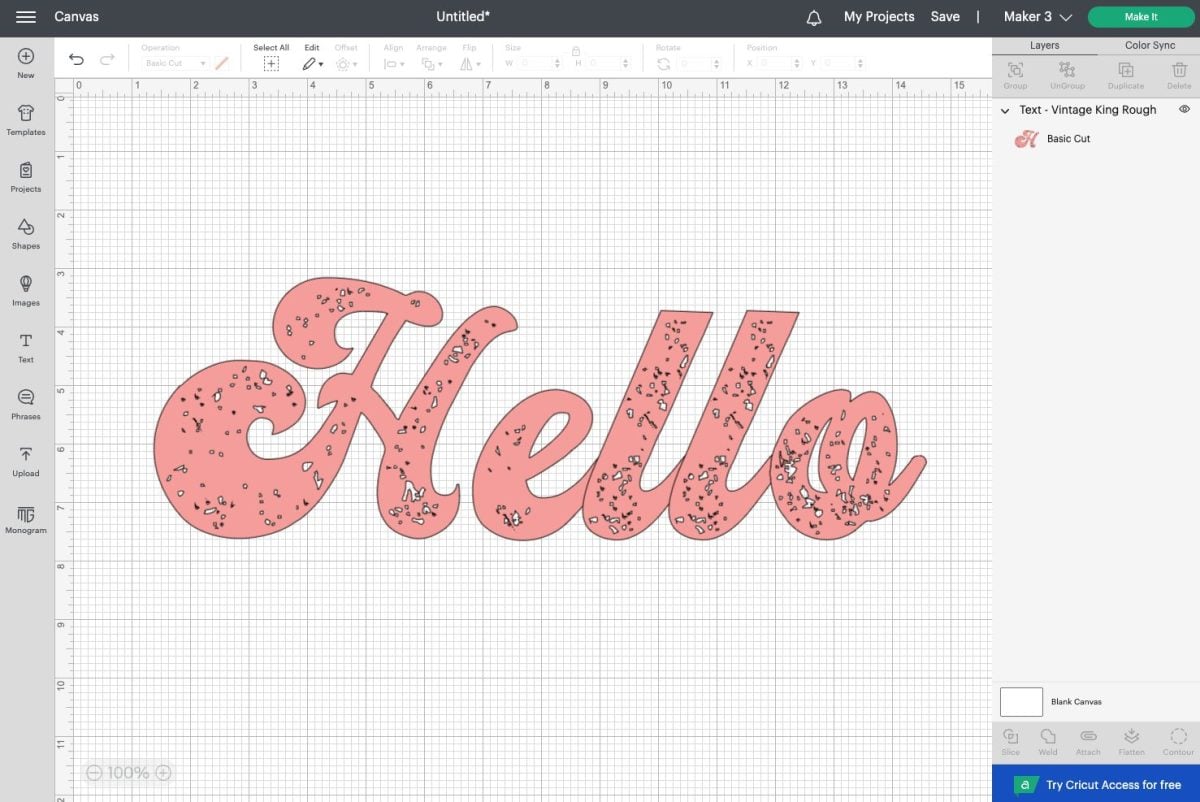 Look at all those little angles and cutouts! Every time, the machine has to adjust the blade and cut direction.
The best fonts for cutting have smooth edges and few tiny cutouts. Keep this in mind when choosing fonts for your Cricut projects!
Commercial Use vs. Personal Use
When you are using fonts in your crafts, you'll want to purchase a commercial license for the font if you are planning on selling the crafts you make using that font file. Some fonts come with a commercial license built in, so double check before purchasing.
I really hate to see crafters getting into legal trouble because they used fonts and files outside of the terms of service of the designer!
101 Cheap and Free Fonts for Cricut
Many of the paid fonts below also come with more than one font style! Take a look at everything you're getting and decide if it's worth it for you.
I've tested these 101 fonts—all of them cut GREAT using your Cricut or other cutting machine! Some of these fonts are paid, and some are free, all are fabulous. As always, do a test cut in your material before making your whole projects, particularly for fonts with thin elements.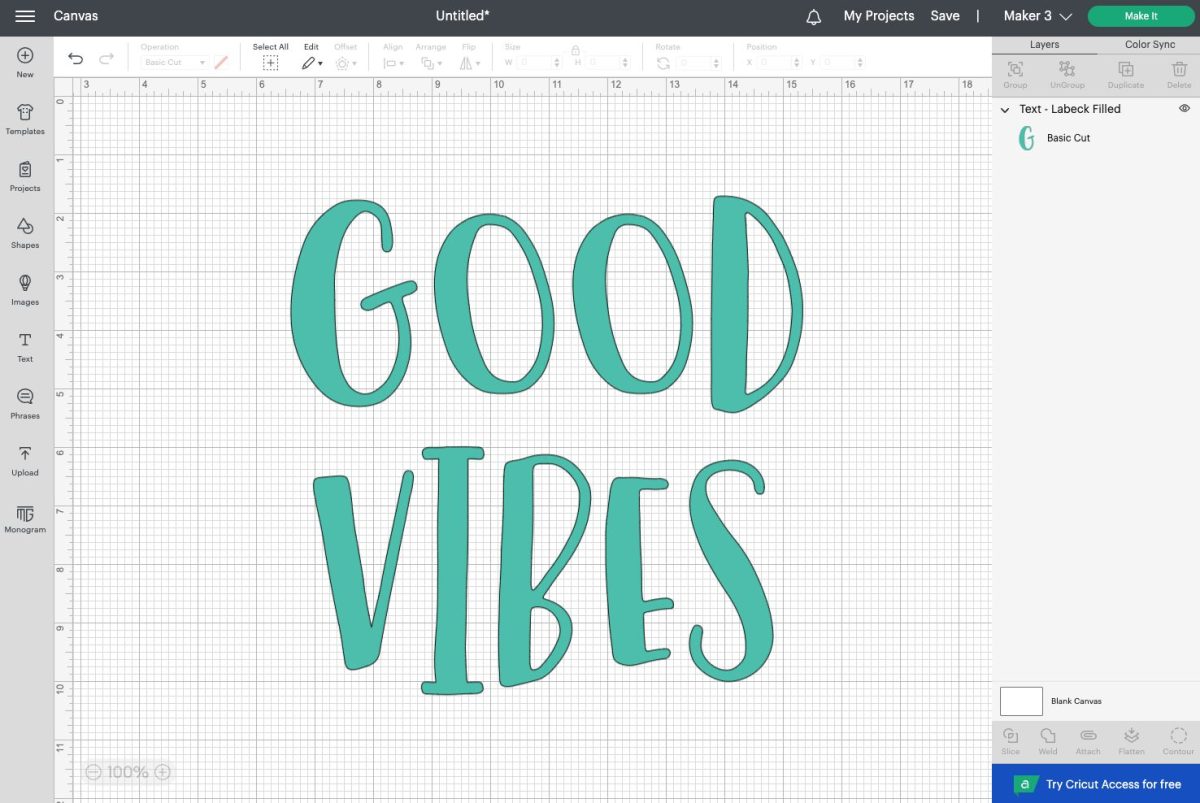 Want even more fonts? Check out my post Where to Find Free and Cheap Fonts for the Cricut! A lot of these font sites have awesome deals, font bundles, or a subscription service that make purchasing new fonts more affordable. My favorites are Creative Fabrica, Font Bundles, and Creative Market.
If you need help with the install process for your fonts, click here: Mac / PC. Both OTF and TTF type fonts will work with most computers.
A Note about Free Cricut Fonts
When downloading free fonts in particular, websites like Dafont or Fonts.com can be a little tricky. Make sure you're clicking the button to download the font and NOT clicking on an ad that says "download."
If you can't figure out which link to click, email me at hello@heyletsmakestuff.com and I'll point you in the right direction. I am NOT responsible for any viruses or malware downloaded on your computer (this is one of the reasons I prefer purchasing paid fonts from sites I trust!
Basic Text Fonts
Decorative / Display Fonts
Script / Calligraphy / Handwriting / Cursive Fonts
Scrapbook / Cute Fonts
Writing Fonts
If you're looking for writing fonts (for using with Cricut pens, foiling tools, engraving, etc.), I have a whole post on Single Line Fonts for Writing, Engraving, Foiling, and More. Here you'll find paid and free writing fonts for using with these other tools.
Cricut Design Space Fonts
If you're looking for the best fonts that exist within Cricut Design Space, check out my post The Best Cricut Design Space Fonts. It includes a printable font list so you can easily weed through all the fonts in Design Space.
Cricut Fonts Frequently Asked Questions
Where Can I Get Free Fonts for Cricut?
There are a lot of sites that offer free font downloads, particularly if you're just using them for personal use. My favorites are Dafont, 1001 Fonts, and Fonts.com.
Can You Upload Your Own Fonts to Cricut Design Space?
Yes! Just install the font on your computer or device, and it will appear in the Design Space fonts dropdown. Make sure you have All or System selected so you can see your System fonts.
What Fonts Can You Use with Cricut?
You can technically use just about any font with a Cricut! That being said, a Cricut machine cuts clean and simple fonts better than those with rough edges, cutouts, or other small details.
More Posts about Fonts!
I am a font fanatic, so check out these other helpful font posts and tutorials.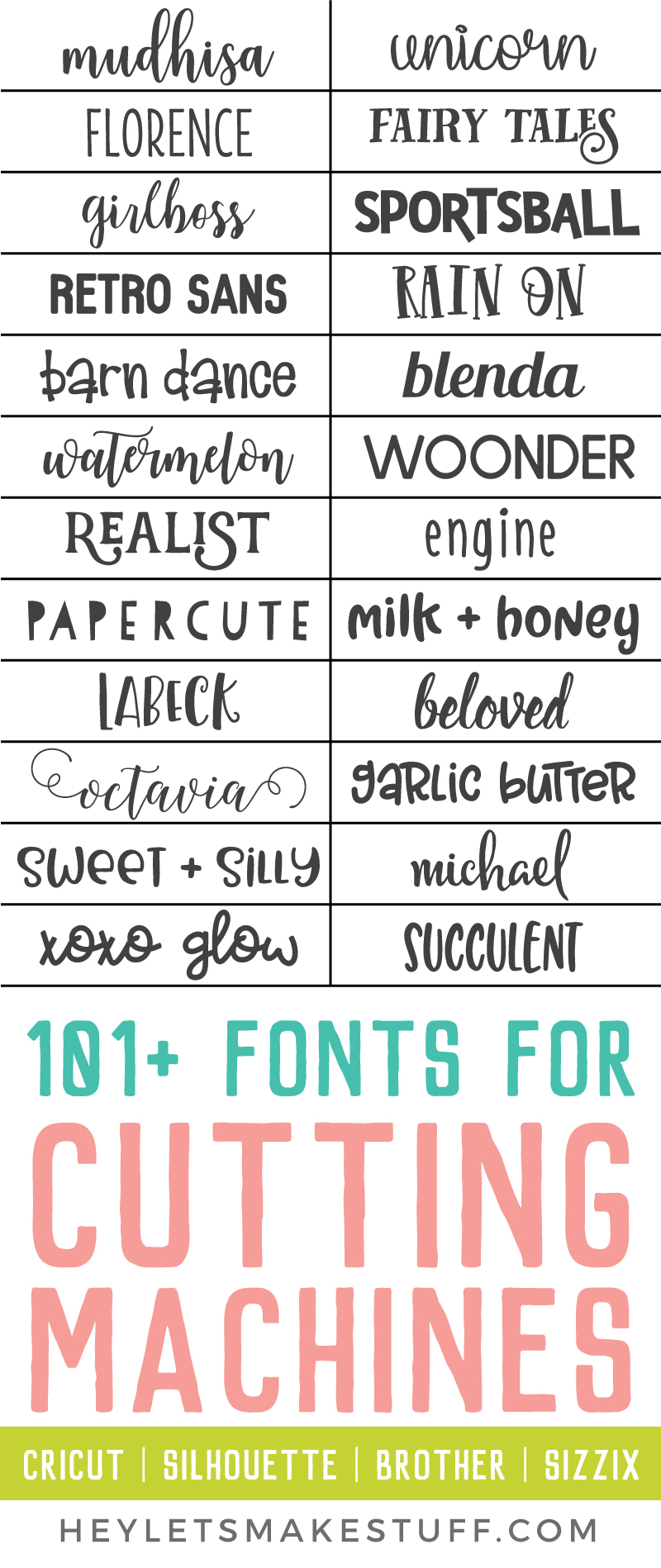 Get a Cricut Machine!