I'm a huge fan of 4th of July ribbon projects! Ribbon is so versatile, so I've rounded up a ton of fun patriotic ideas for you to celebrate the 4th!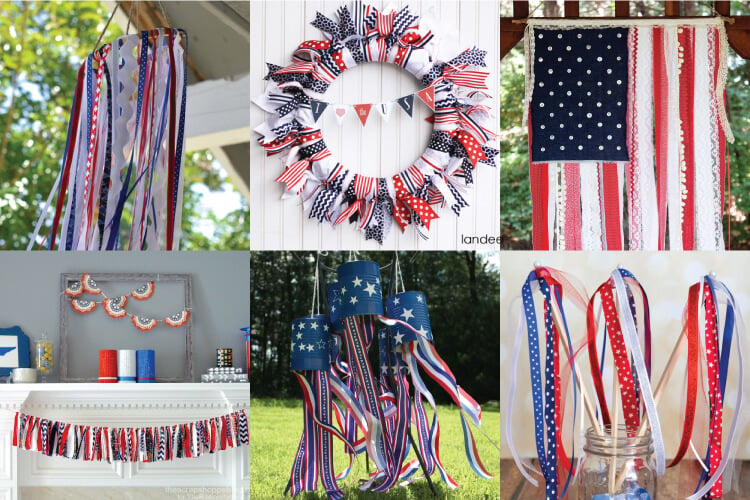 I find myself coming back to my ribbon stash more and more when making 4th of July decorations. And I'm not the only one — here are a ton of super fun patriotic ideas that use ribbon!
Please pin from original sources!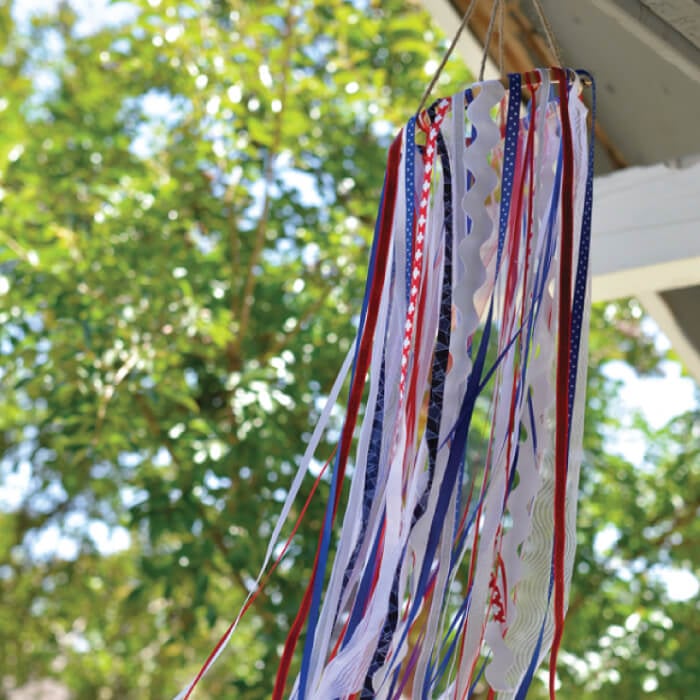 Patriotic Windsock
My favorite project with ribbon is my patriotic scrapbusting windsock. I love how it blows in the summer breezes and is fun and patriotic without being too 'MERICA! And you can probably make one with things you have in your craft room already!
Read More…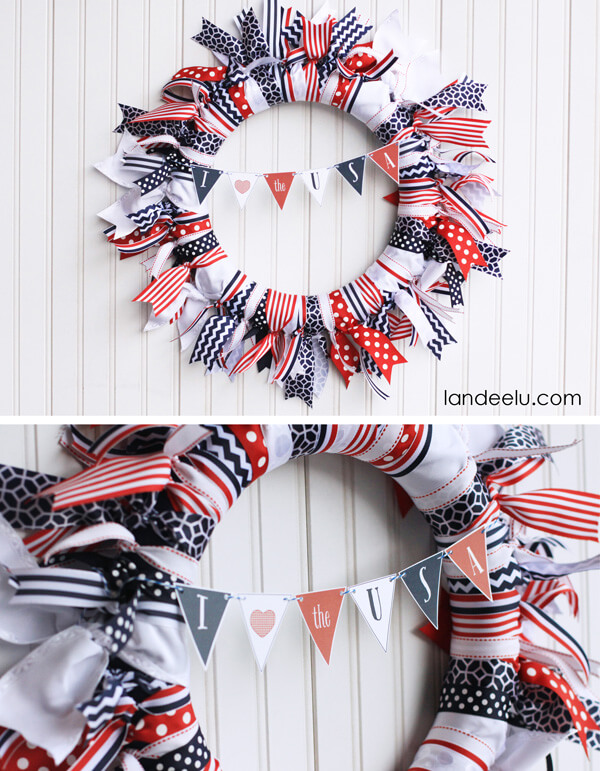 Ribbon Wreath
This patriotic ribbon wreath from Landeelu is perfect for decorating your front door. It's super easy and can be adapted for pretty much any holiday, too!
Read More…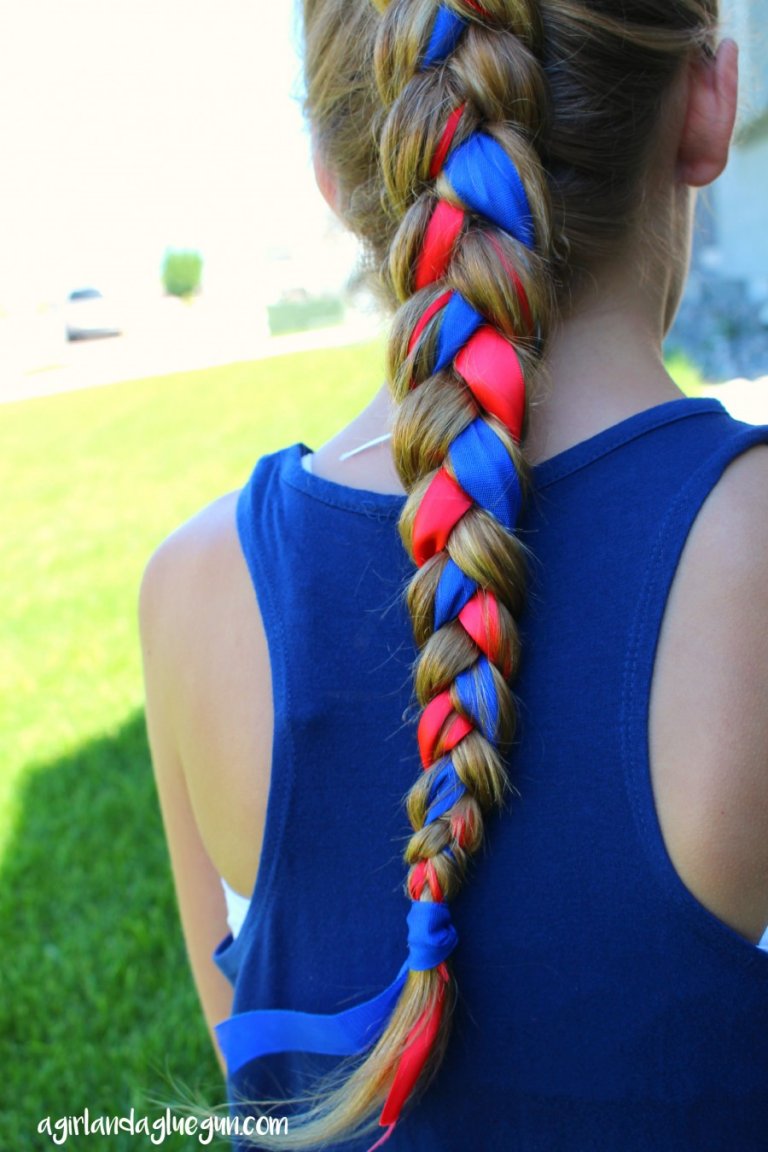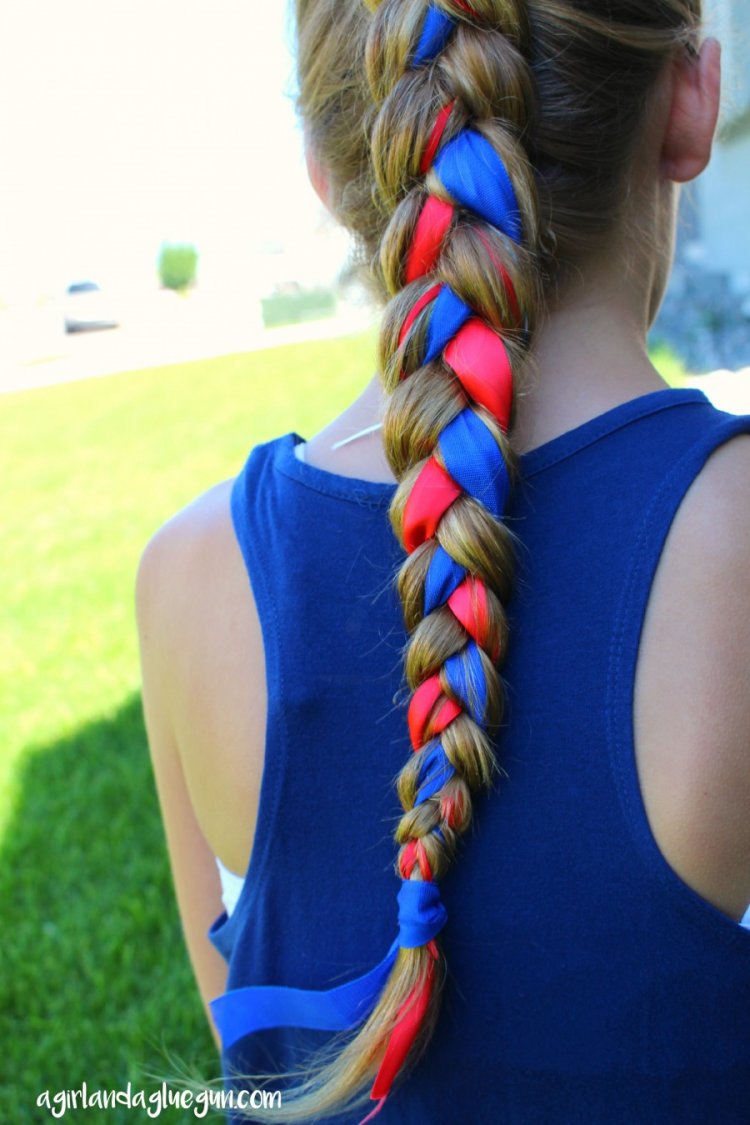 Ribbon Braid
It's tutorials like this that make me long for longer hair! This super easy patriotic ribbon braid by a Girl and a Glue Gun is a great way to add some patriotic spunk to any outfit.
Read More…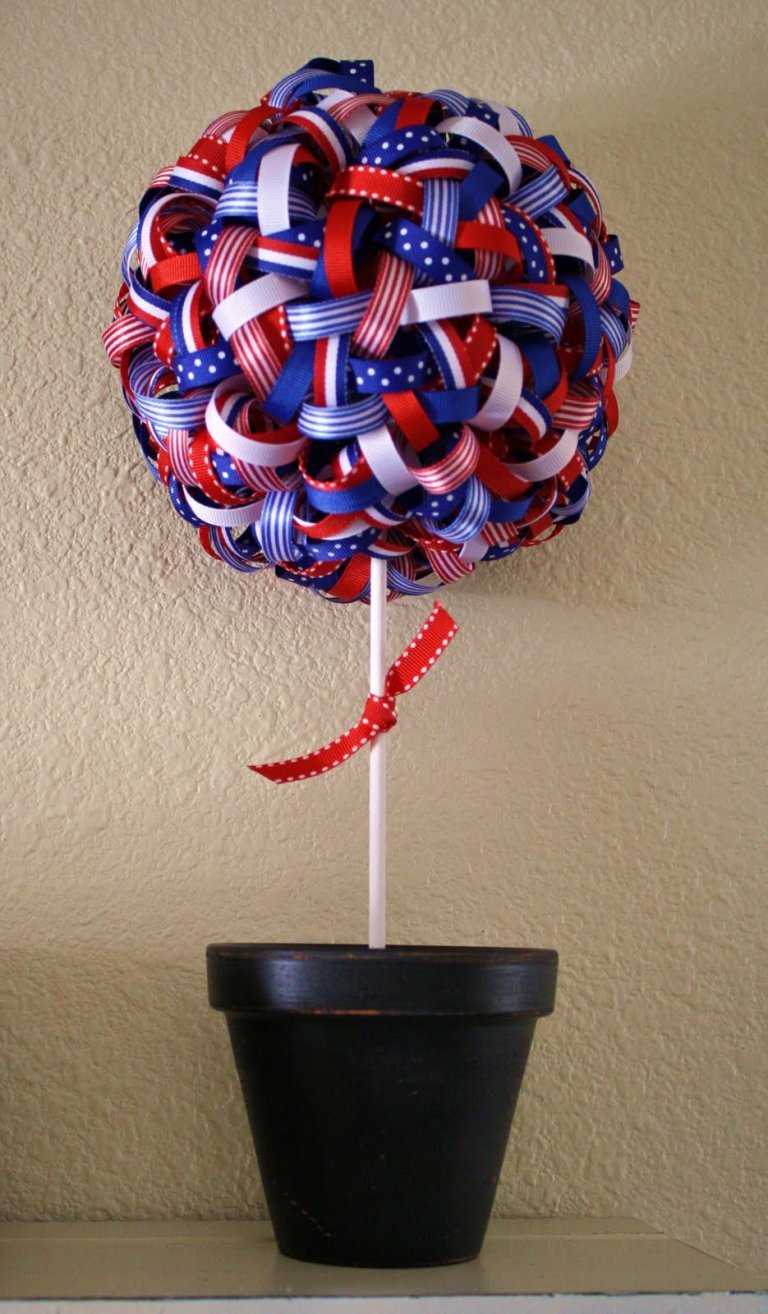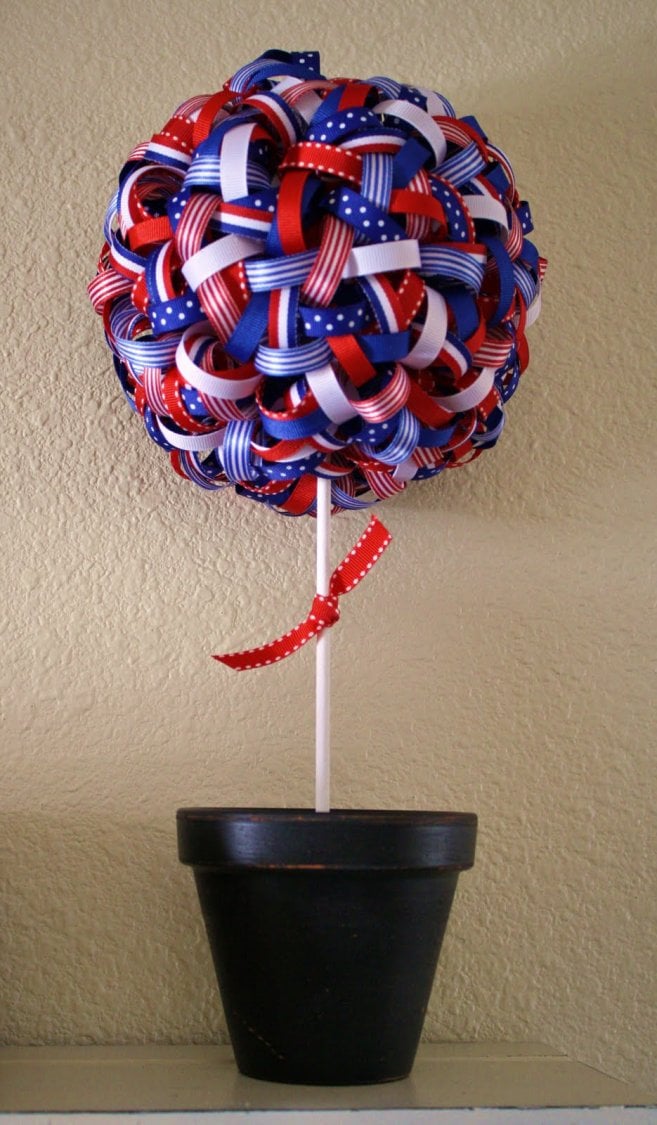 Patriotic Topiary
Woah, this patriotic topiary is so cool! It looks difficult, but really it's quite easy if you follow A Diamond in the Stuff's tutorial. Might have to make a few giant ones to decorate our patio!
Read More…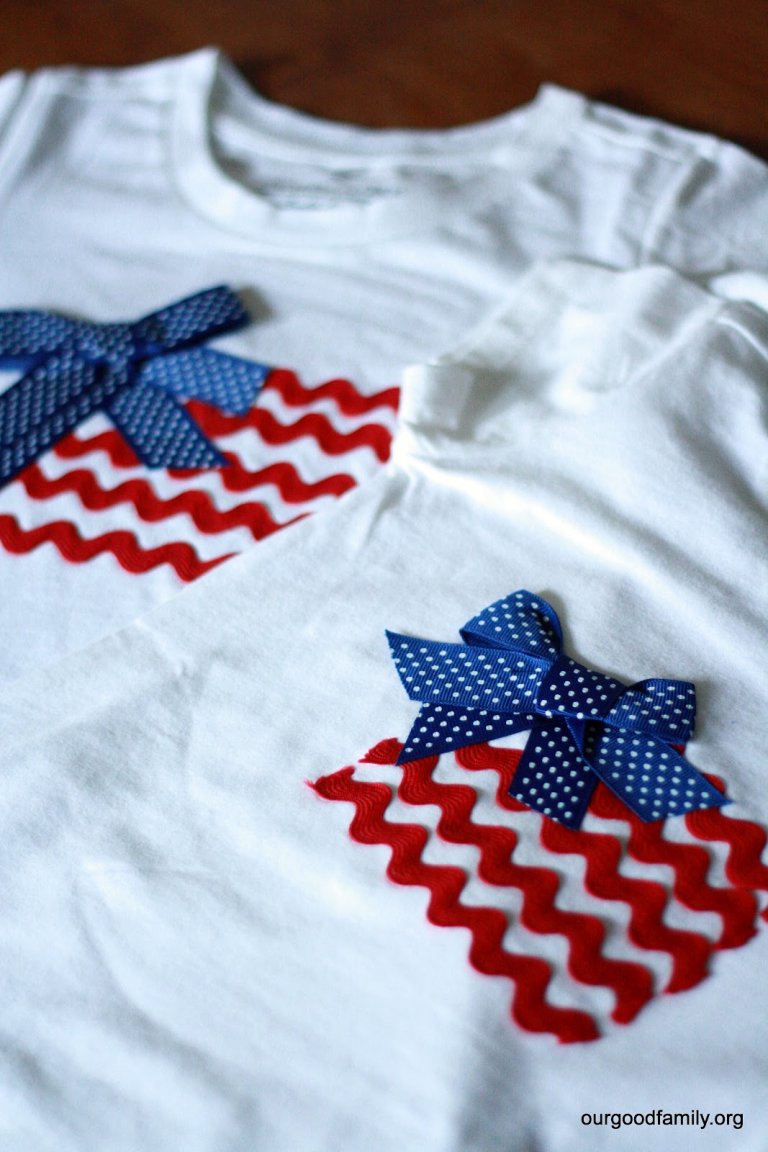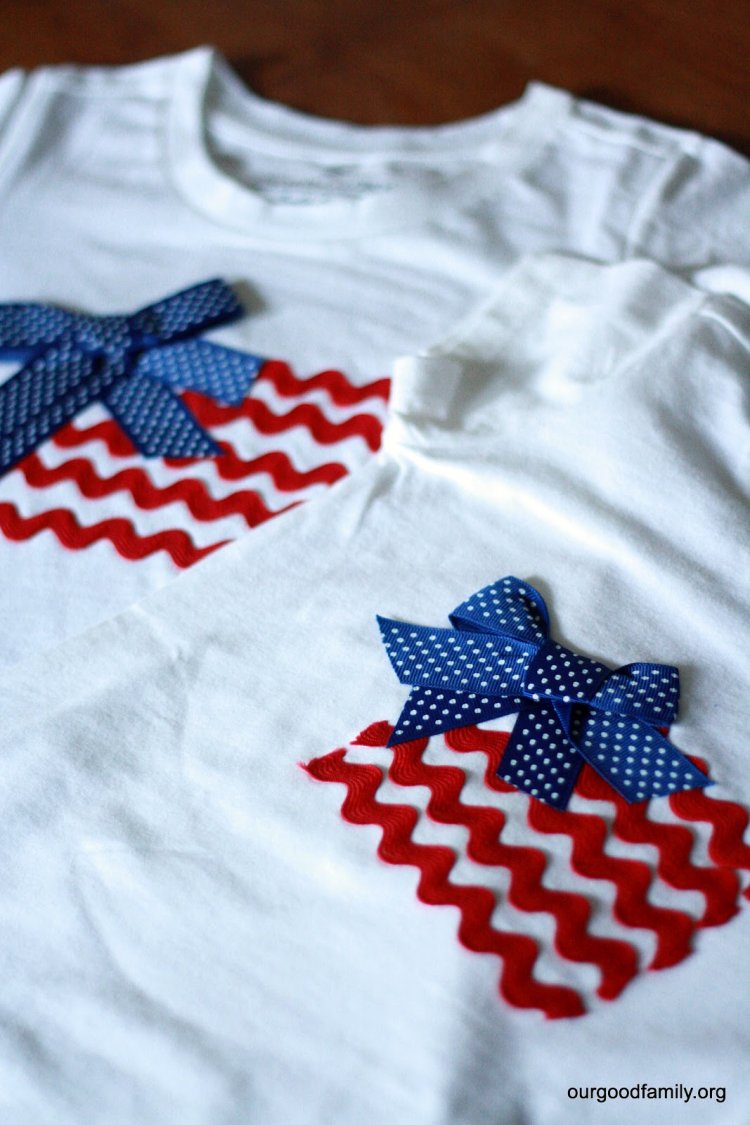 Flag Shirts
I'm a sucker for ric-rac and these cute flag shirts by Our Good Family deliver! Perfect for your kiddos, and, even better, they are no-sew!
Read More…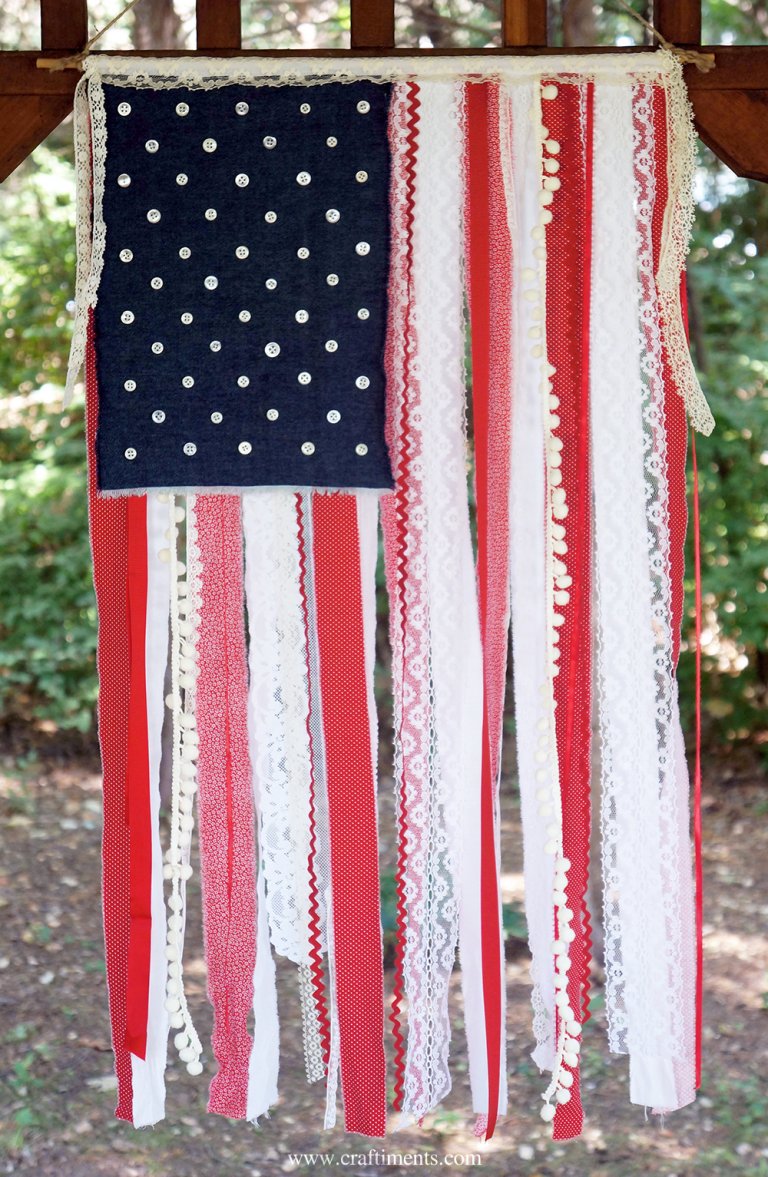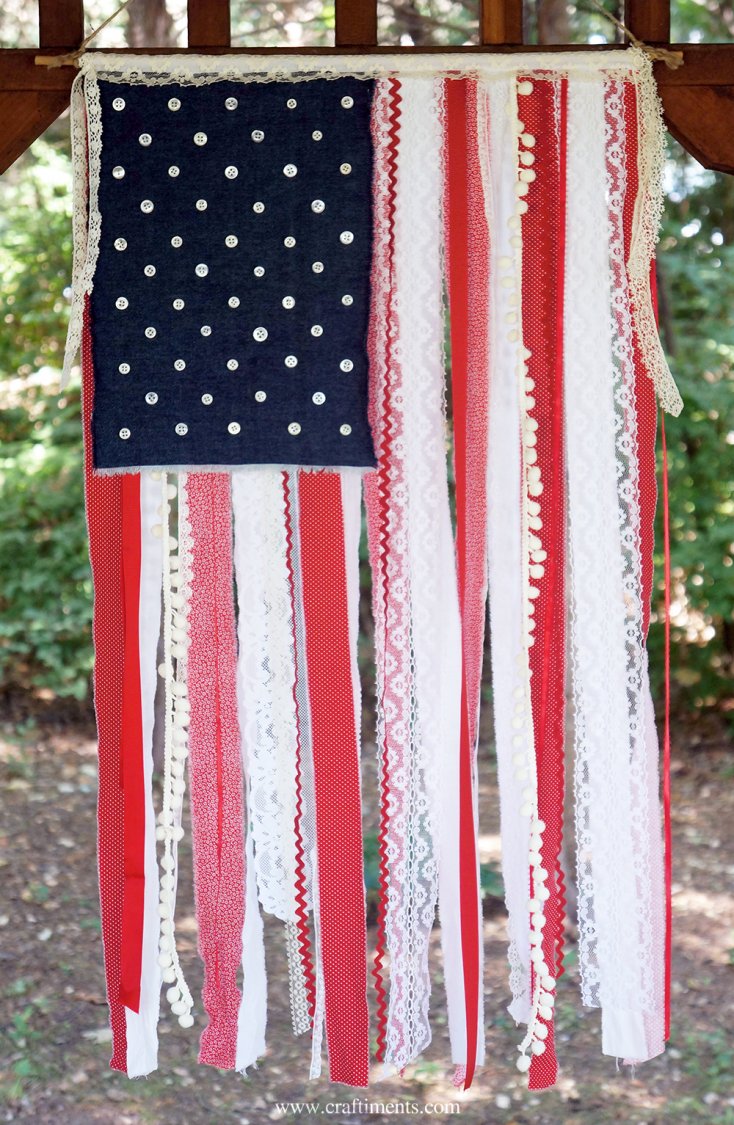 Ribbon Scrap Flags
There are a lot of ribbon flags floating around the Internet, but I think that this ribbon flag by Craftiments is the prettiest. I love how she used buttons for stars, and added in lace for the stripes. So delicate and pretty!
Read More…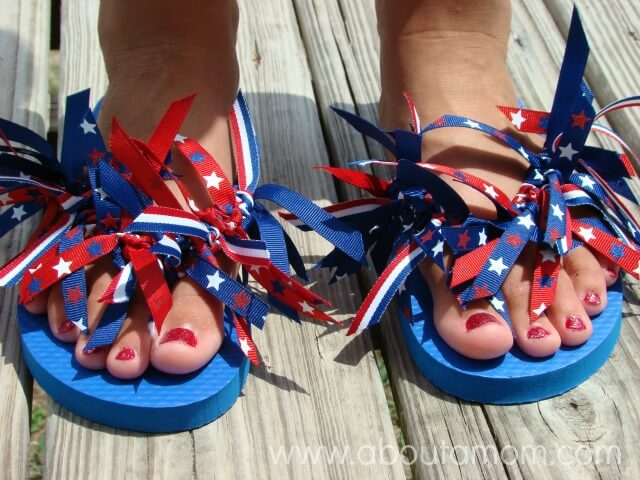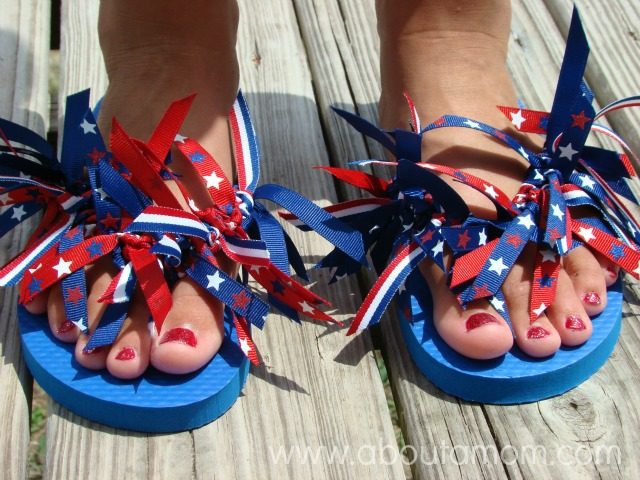 Ribbon Flip Flops
Want to go all out for the 4th of July? These ribboned flip flops from About a Mom are incredibly easy to make, and they aren't permanent — just remove the ribbon after the 4th!
Read More…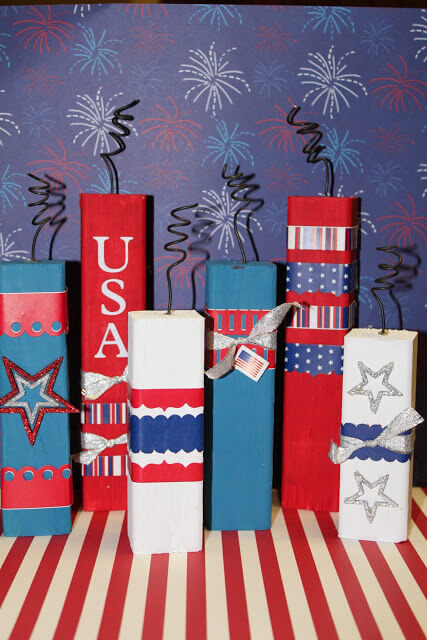 Firecrackers
Giggles Galore takes a few pieces of wood and some ribbon and makes some super adorable TNT firecrackers! These would be really cute sitting on a porch.
Read More…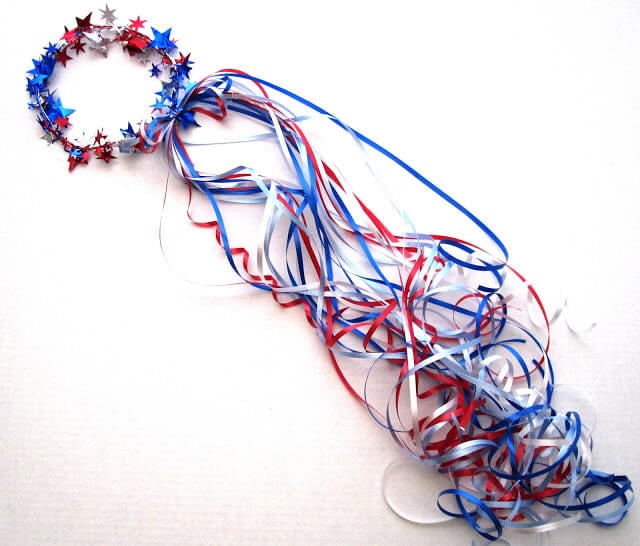 Ribbon Crowns
My friends and I used to make similar crowns in high school, so it's fun to see a similar ribbon crown tutorial from Everyday Celebrate.
Read More…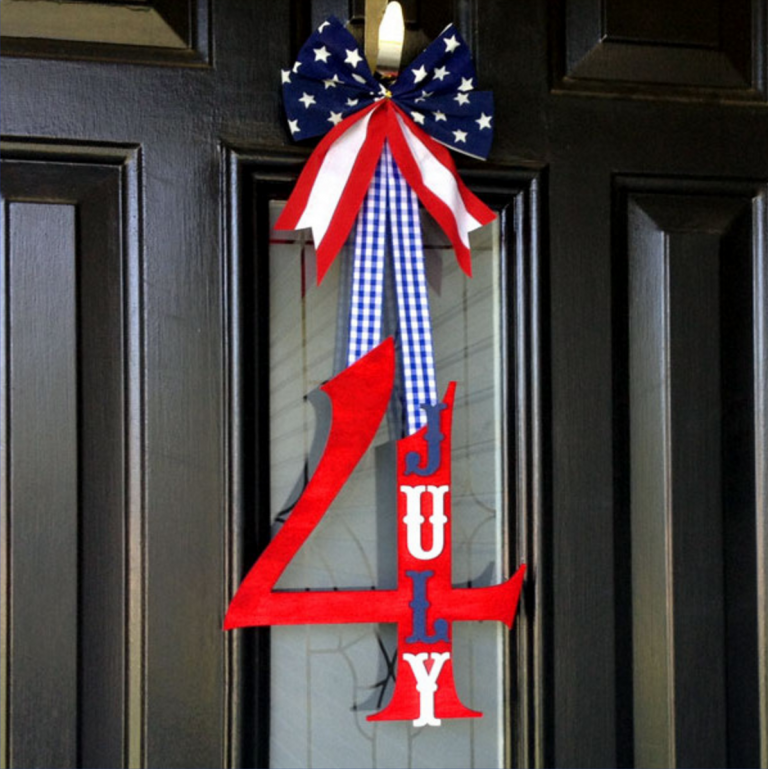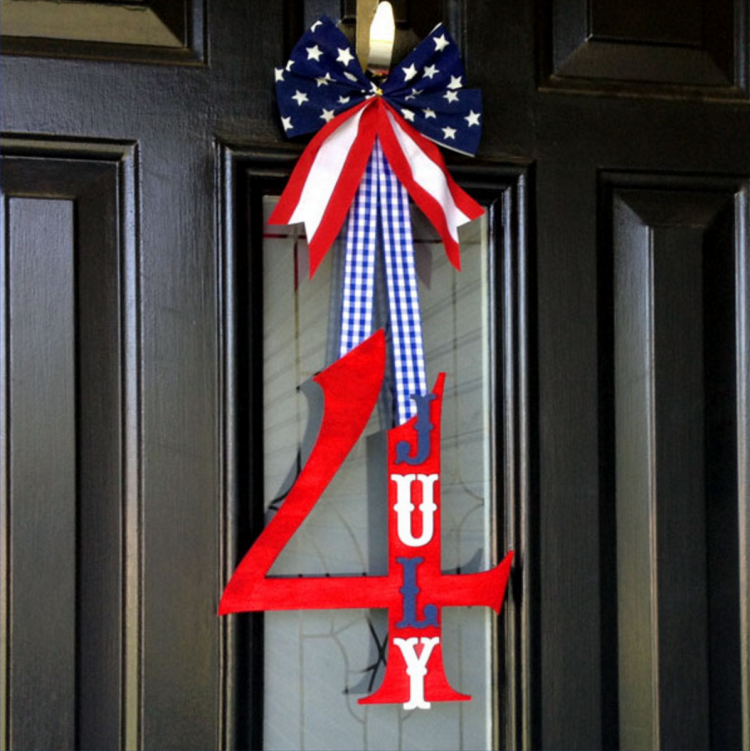 Number Door Decor
If typical wreaths aren't your thing, create this numbered door decor. Head on over to Craft Cuts for the instructions on how to make this!
Read More…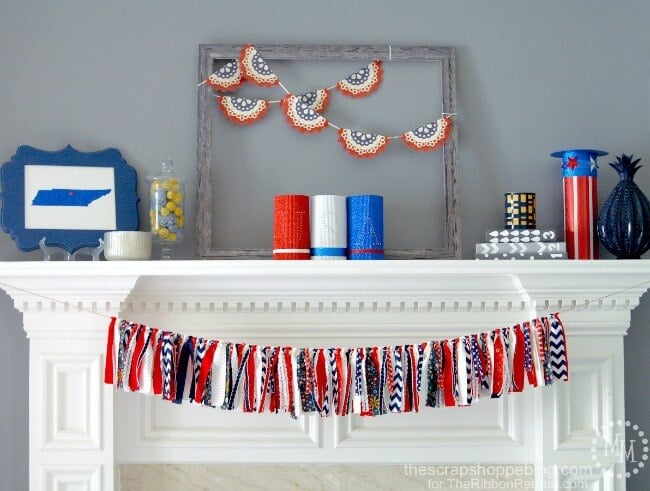 Garland
I love all the fabrics in this garland from the Ribbon Retreat, including the fun floral that makes it extra special.
Read More…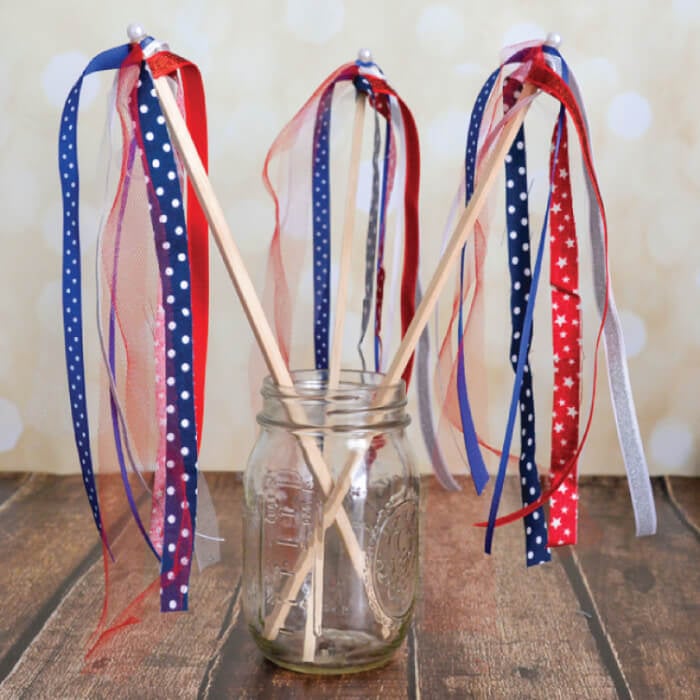 Scrap busting Streamers
If you're going to a parade, you definitely want to make some of my scrapbusting streamers! Kids will have a blast waving them during a parade or party.
Read More…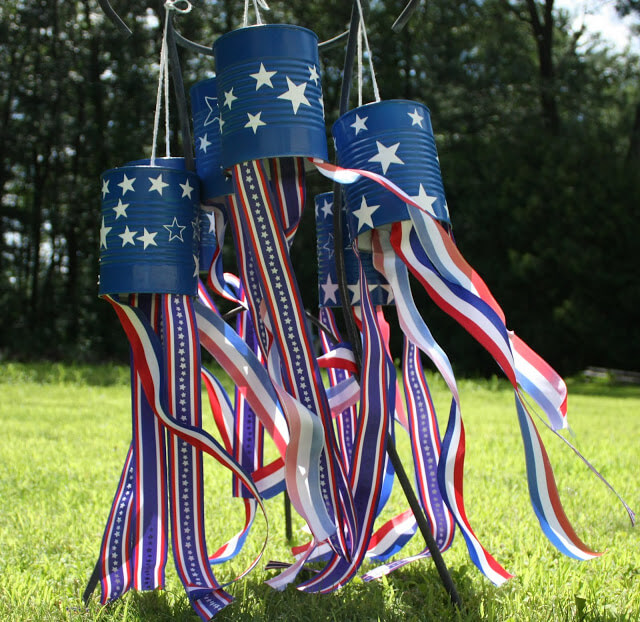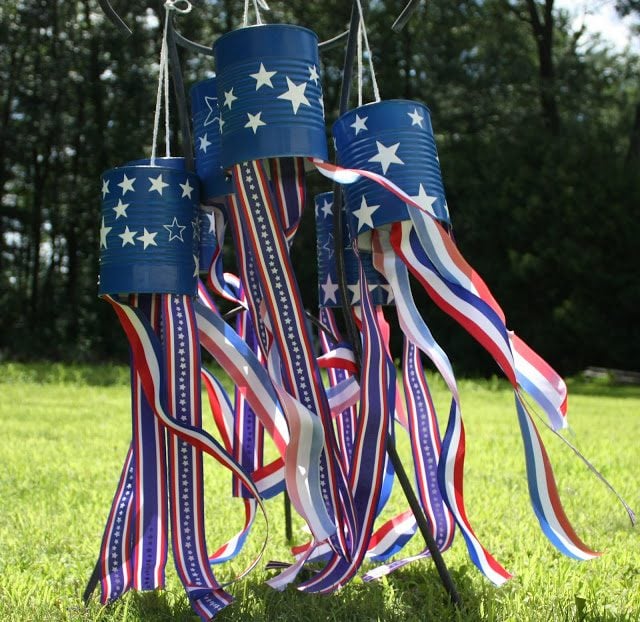 Tin Can Windsock
I love how Mama Olie used her electronic cutting machine to make the stars for her tin can windsocks — each of her kids decorated theirs a little differently. So cute!
Read More…
Fun, right? Grab your spools and get making!
More 4th of July Fun:
[ess_grid alias="4th_of_July"]