Get the free SVG cut files for these patriotic DIY paper lanterns! Delicate cut-outs made using your Cricut make these star-spangled lanterns a hit at any Fourth of July party.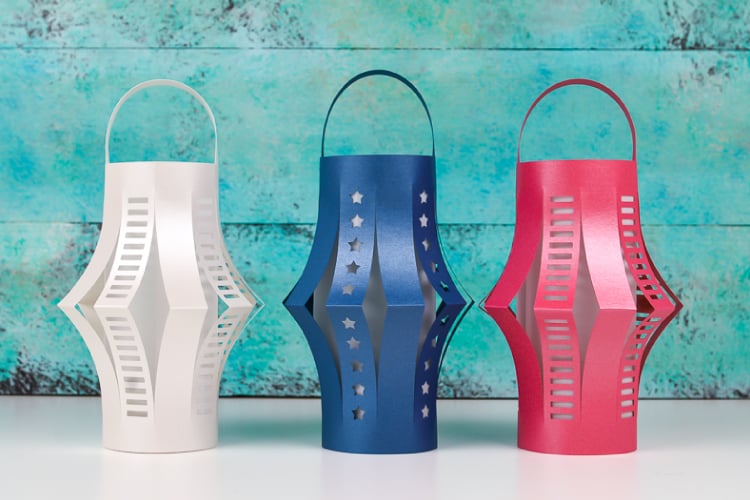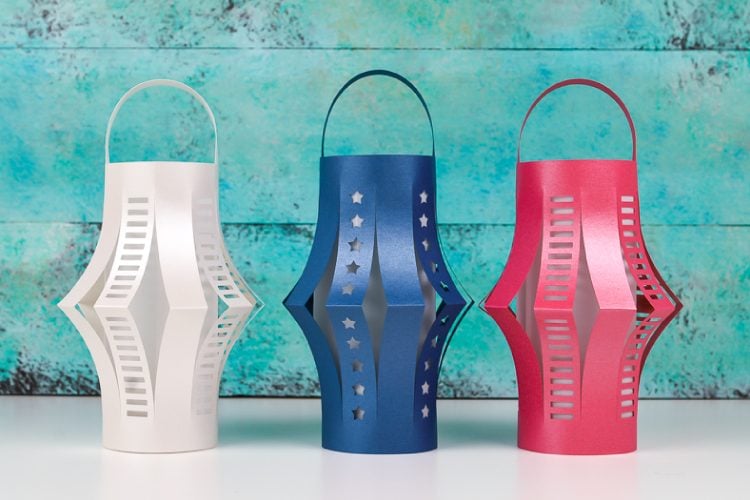 We're in the full swing of summer here in Northern California! This time of year always means backyard parties, barbecues, swimming, and of course, the Fourth of July!
If you're throwing a Fourth of July party, why not cut out these cute decorative lanterns in red, white, and blue? Grouped together they make a patriotic centerpiece, or line your driveway with them to welcome your guests. Use LED tea lights to illuminate them as well. I had this thought and then realized my tea lights are in the attic and it's 100+ degrees here today on the ground and I didn't really want to die of heat stroke in our attic—so, mine remain unlit.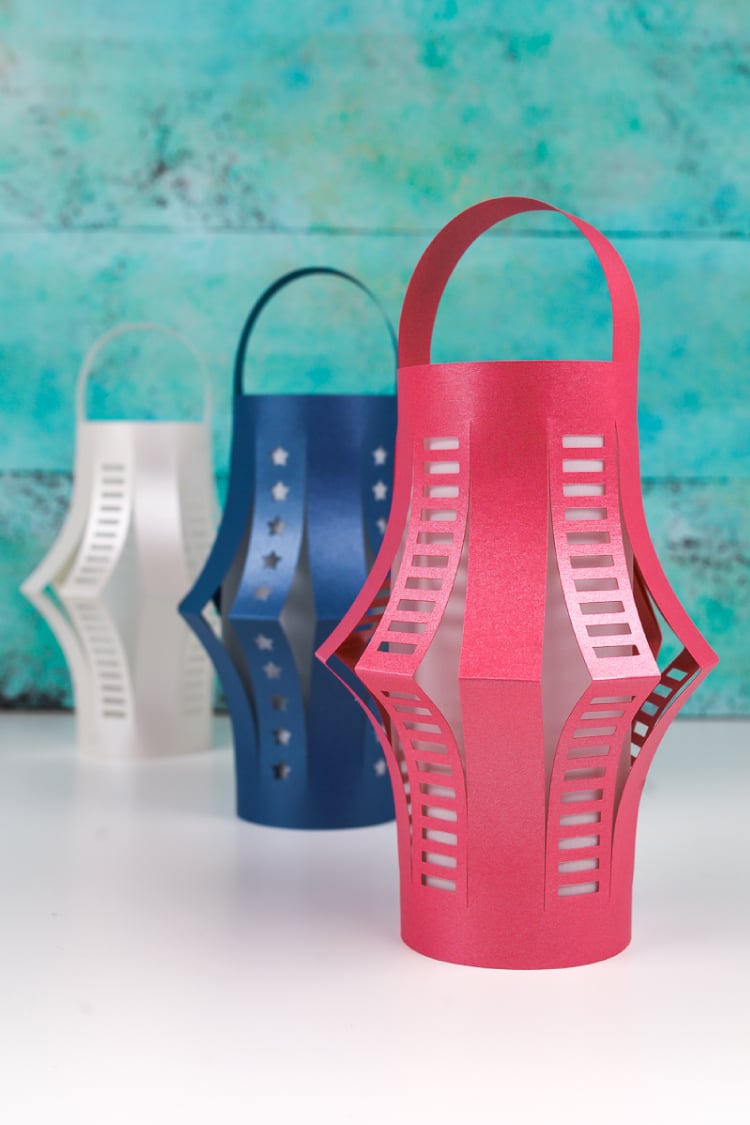 They are designed to match my Patriotic Pinwheels, so make sure to grab those, too!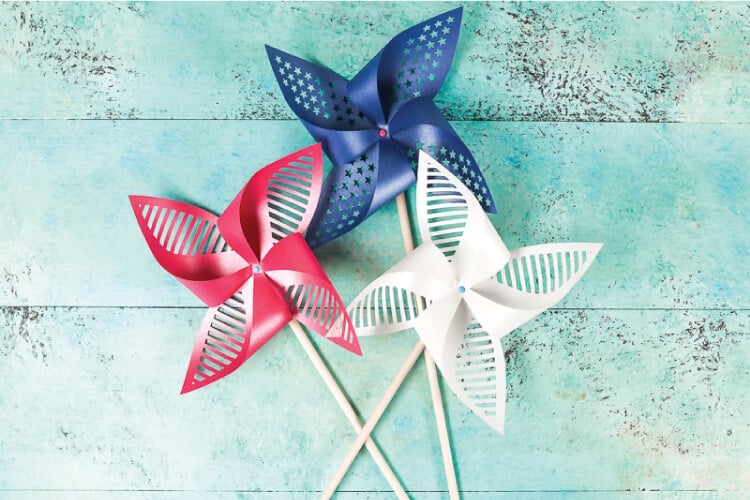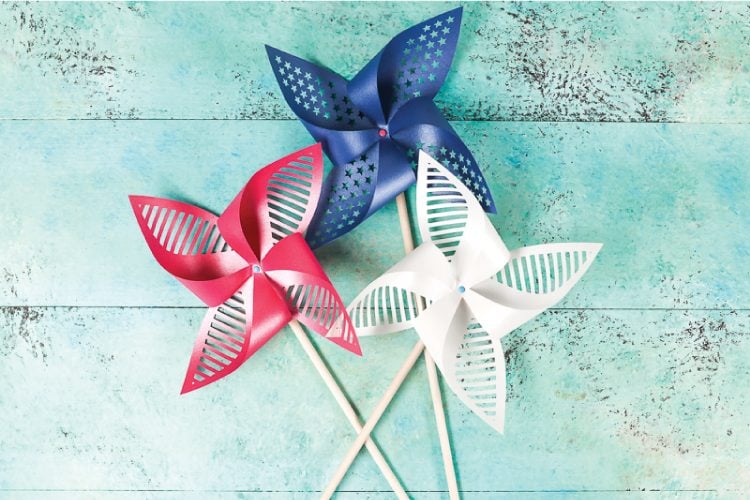 Fourth of July DIY Paper Lanterns Supplies + Tools
Enter your first name and email address in the box below for access to this freebie, along with other fun free files in our email newsletter! If you have already received a freebie from my site, just enter your information again—you won't be added to any additional lists.
This freebie is for personal use only. You can learn more about our commercial license.
Fourth of July DIY Paper Lanterns Directions
These paper lanterns are designed to be cut on a Cricut Explore, Cricut Maker, or other cutting machines. If you're new to the world of cutting machines, start here: What is the Cricut Explore Machine and What Does it Do? I also have a free Cricut Basics eCourse that you might find helpful.
When you upload the SVG file into Cricut Design Space, you have to do a couple things to make it cut properly on your machine. First, change all three horizontal cut lines (the ones that run horizontally across each lantern) into a score line by clicking on the scissors symbol and changing it to score in the Layer Attributes panel that pops up. If you are using a machine that does not have a scoring tool, you can delete this line and just fold by hand.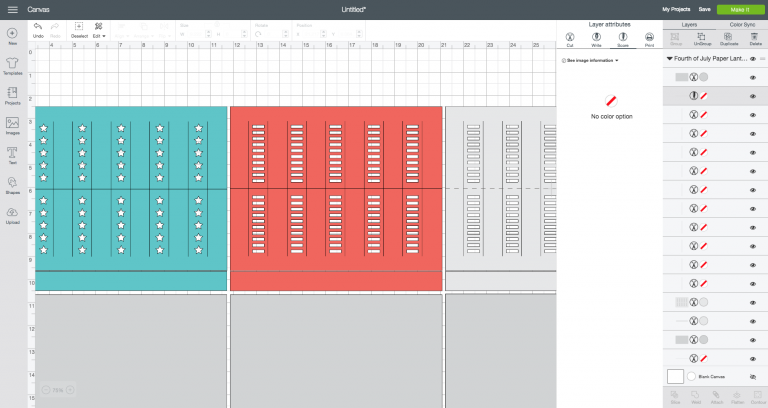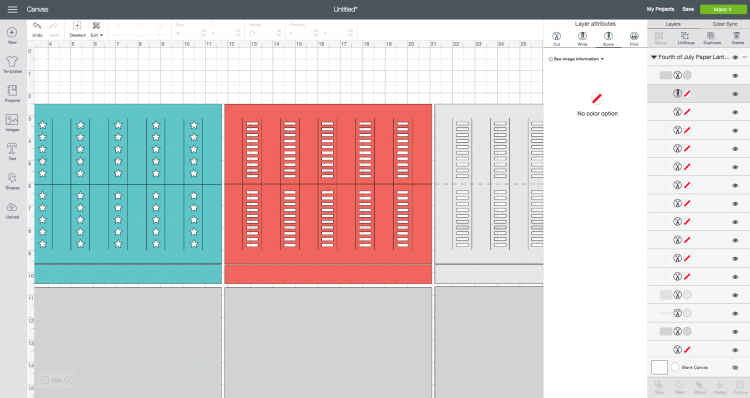 Then you'll have to ungroup everything so you can do the next step. Do this by selecting everything on your Canvas (it'll all select together since it is imported as one grouped file) and click Ungroup at the top of the Layers Panel.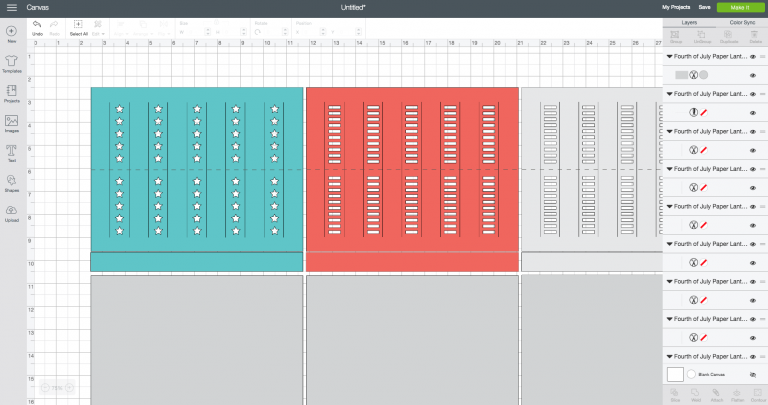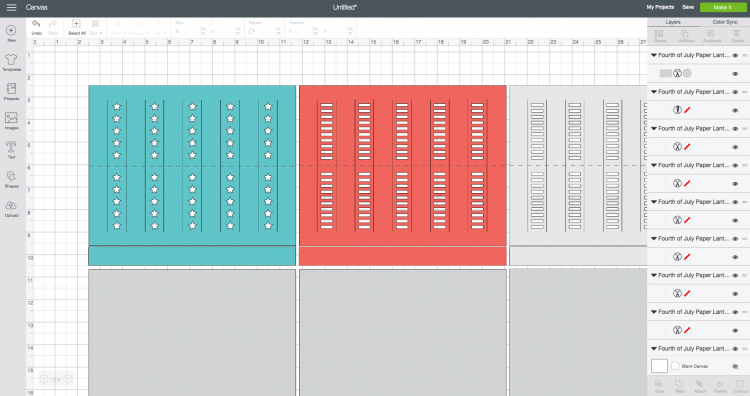 Then use the Attach tool to attach the vertical cut and horizontal score lines to each lantern. If you do not do this step, your cut and score lines will try and be cut on their own mat (at least on a Cricut!). Once your cut and score lines are attached, you're ready to cut.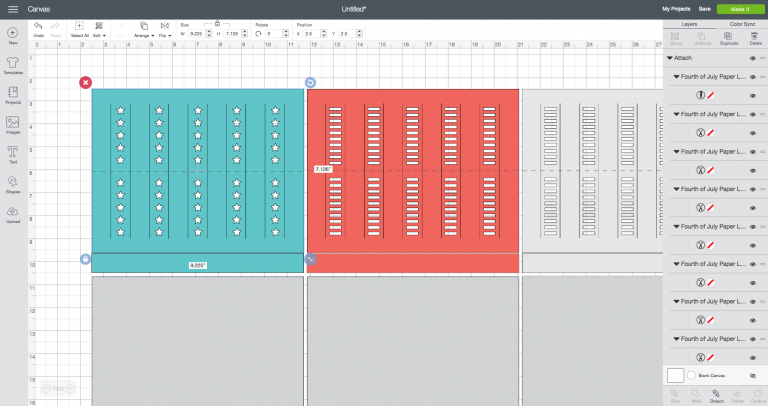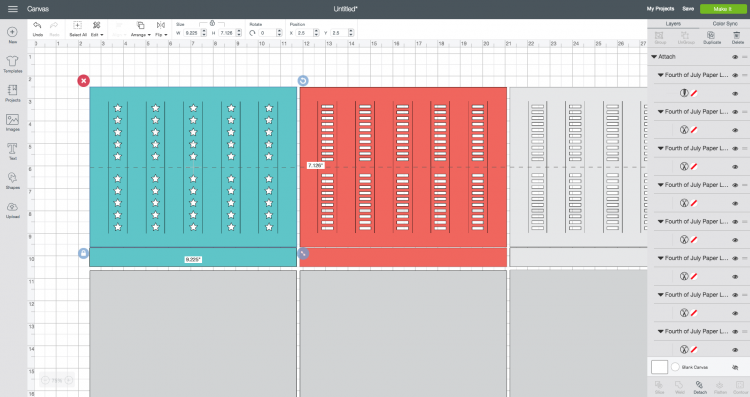 You'll have three large lantern pieces, three vellum inserts, and three strips of paper which will become the handles. First, fold the lantern piece in half along the score line. Then curve it around and overlap the two ends, creating the lantern. I found that a glue stick works best to secure it—craft glue rippled the paper a bit.
Curve the vellum into a tube and test to make sure it fits inside your lantern. Depending on how creased your lantern is in the middle, you may need to trim the vellum a bit. Once you have it correctly sized, secure it into a tube using glue, or if you're not really planning on moving the lanterns that much, you can just set the vellum inside.
Then glue on the handle, add a tea light if it's not a million degrees in your attic, and you're done!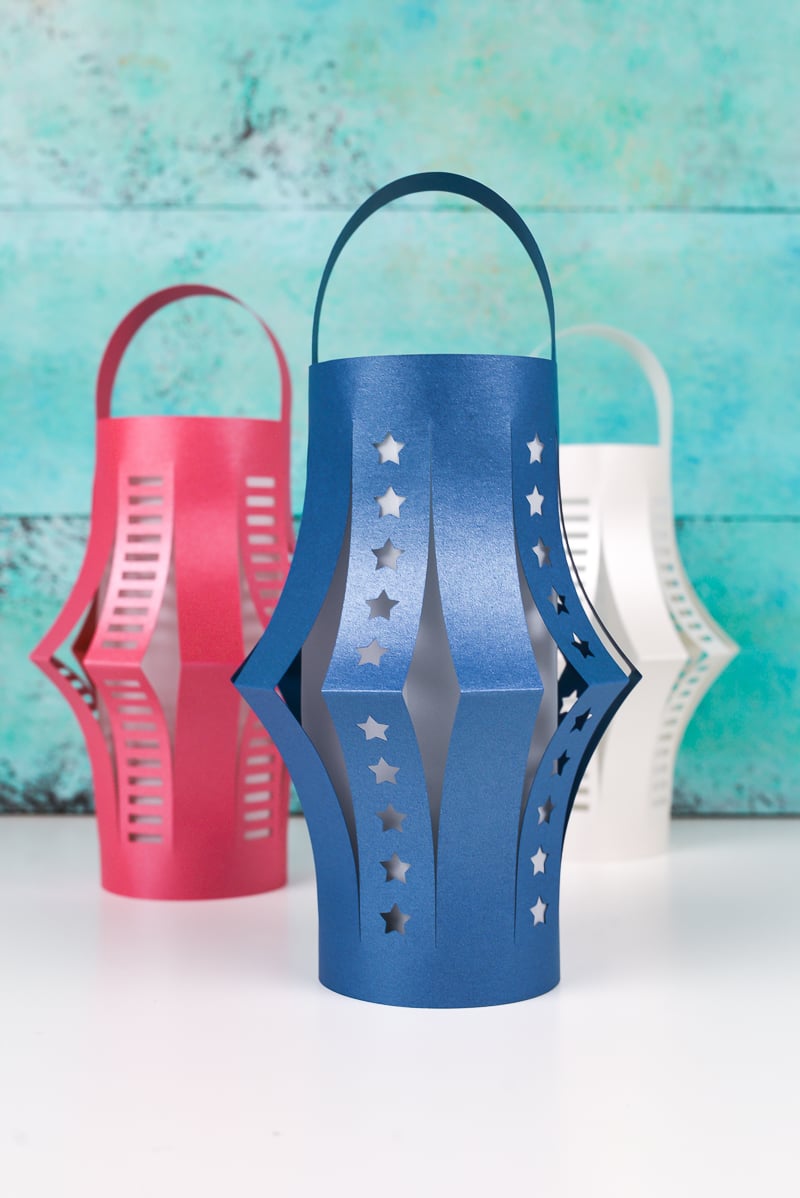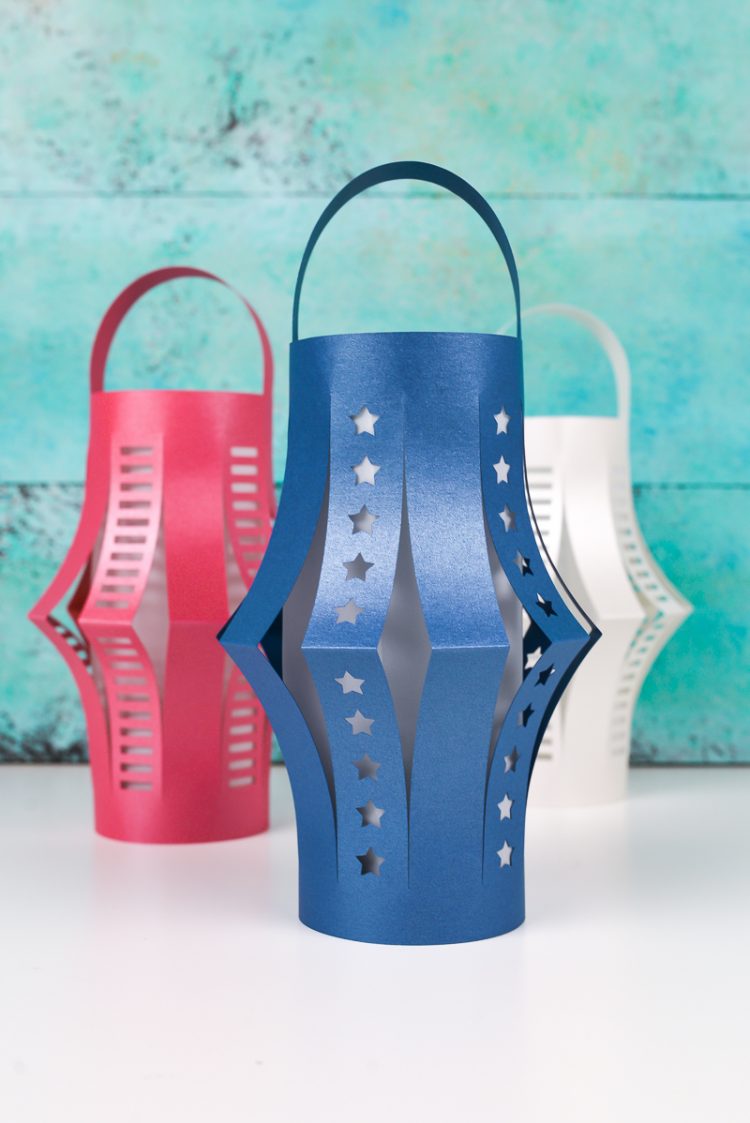 Remember, these are just decorative! Don't light a real candle inside. I'm not responsible for any fires you create!
Grab the Big 4th of July SVG Bundle
Love cutting patriotic projects on your Cricut? Grab our bundle of 22 Fourth of July cut files!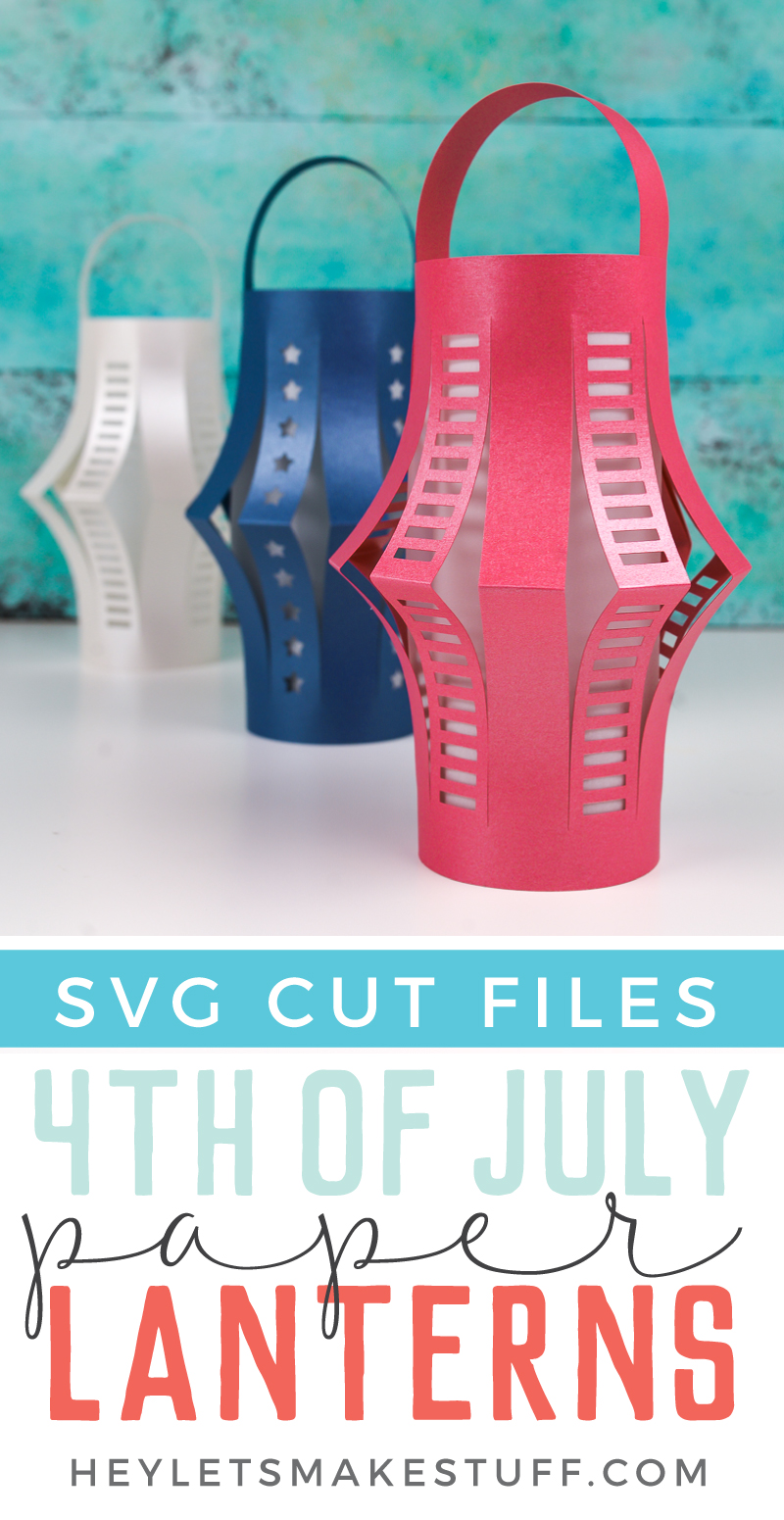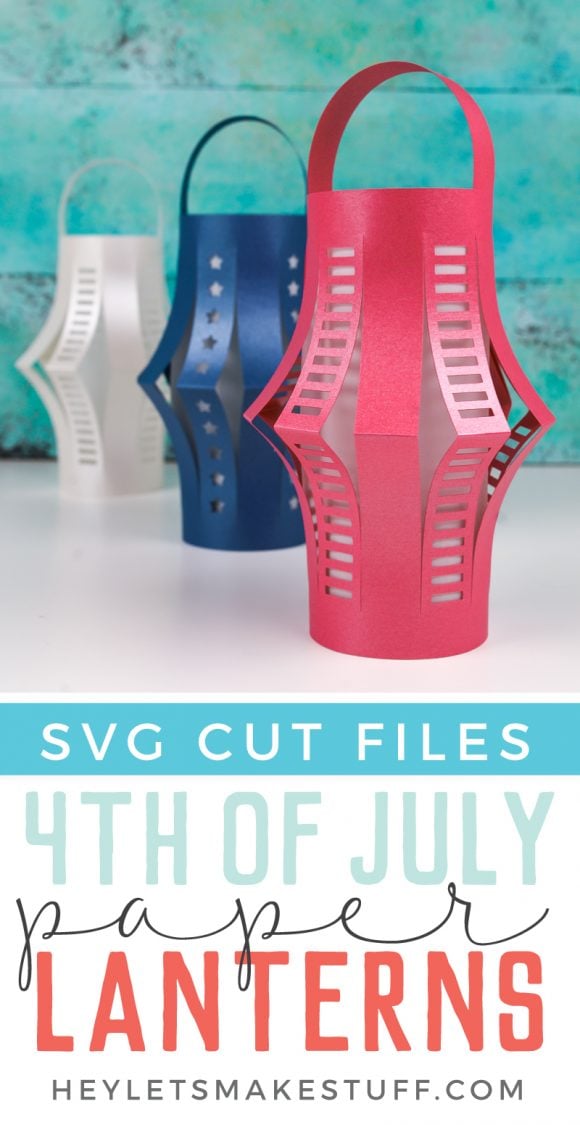 More 4th of July Fun
[ess_grid alias="4th_of_July"]