Celebrate the warmest season of the year with this fun summer printable word search! Find all sorts of summer-related words—it's perfect for kids, adults, teachers and students!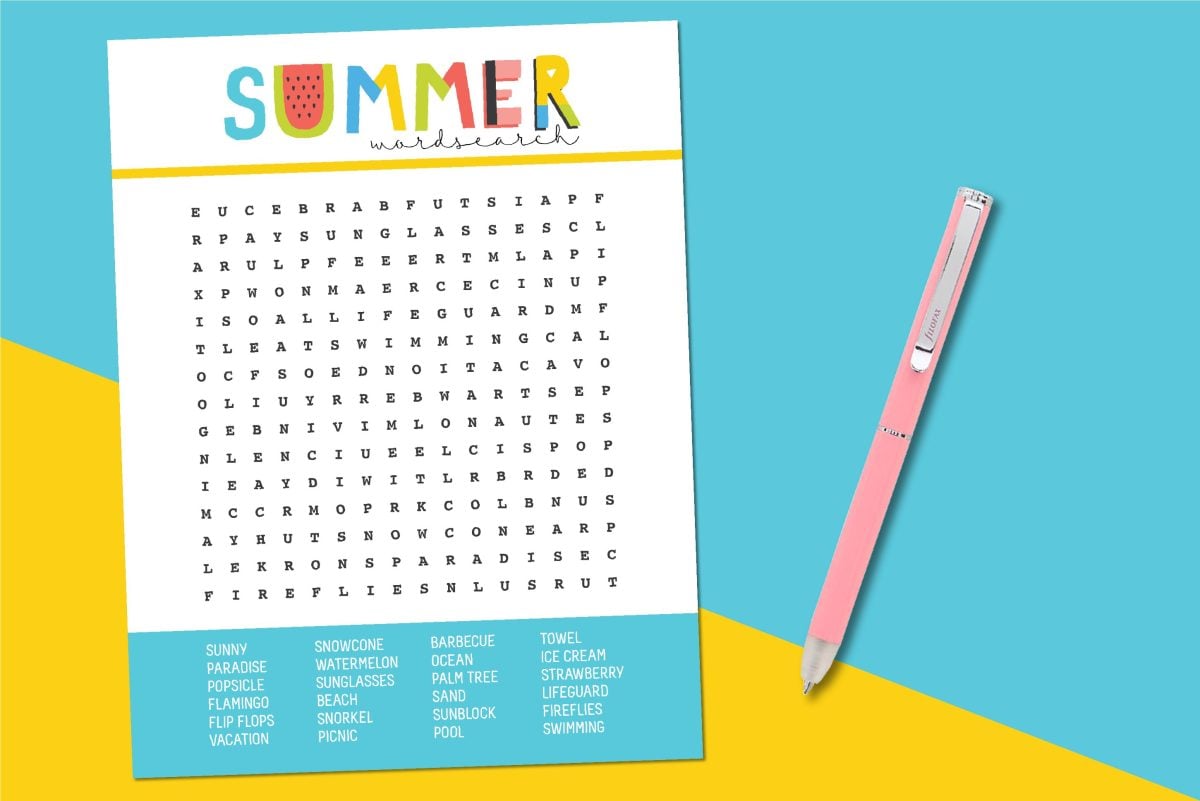 Want to save this post to reference in the future? Enter your email below and we'll send it right to your inbox!
Summer is in full swing here and despite the fact that temperatures are mind-meltingly hot, I'm actually really enjoying the summer months! Now that my boys are into boyhood, it's fun to experience summer vacation again. We're swimming in our little pool, playing in the sprinklers, going for early-morning bike rides, and taking day trips to cooler areas nearby.
I may not love the summer temperatures, but I do love fun summer activities with our whole family!
That being said, it's often too warm (hot, blazing, Hades) to be outside. So while my boys are playing inside while we enjoy the air conditioner, I've tried to get off my phone and computer screen and read books and do pen-and-paper puzzles. Word searches are always a fave of mine. They help with memory retention, vocabulary, and even fine motor skills for kids when they circle the hidden words.
Word searches are perfect for a hot day, road trip, lazy day by the ocean, summer camps, or even a rainy day if you're somewhere that's not seeing the temps like we are. They're a fun way to enjoy a relaxing afternoon!
In the spirit of summer activities, I have a fun-filled summer puzzle for you! It's a great way to take a moment at home when you need to cool off, or to help keep the kids occupied on long car rides to the beach. Twenty-four summer words are hidden in the grid, forward, backward, and diagonally, with the word bank at the bottom. From flamingo to ice cream, lifeguard to watermelon, this easy summer word search is packed with summer-themed words! It's lots of fun!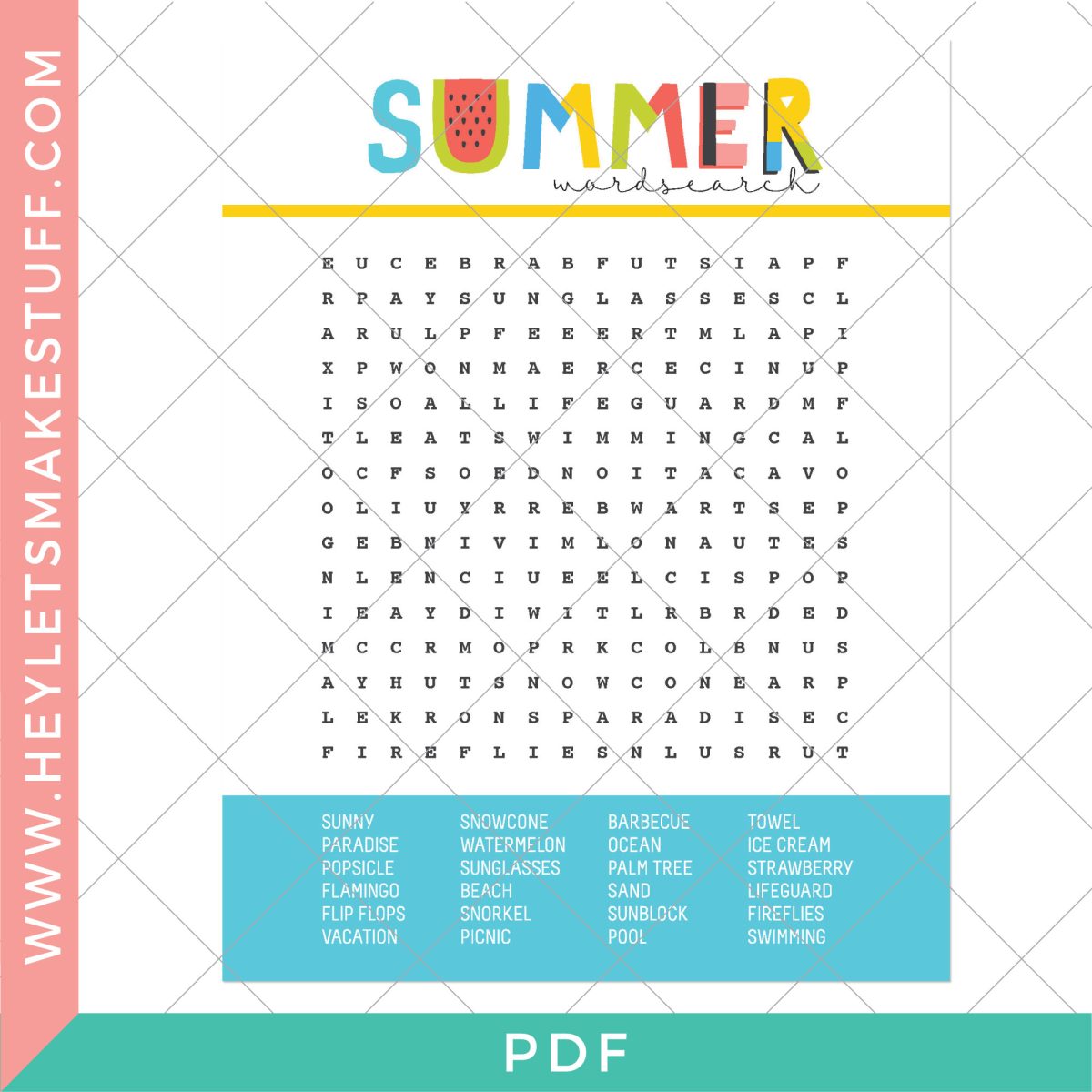 Print out the fun printable summer word search PDF file on high-quality paper and get finding the summer-related words! This fun activity includes an answer key as well, just in case you get stuck. Some words include LIFEGUARD, OCEAN, FLIP FLOPS, PICNIC, and more!
I think this free download is a lot of fun for kids of all ages (at least elementary school or older kids), adults, and even as a great activity for classroom use (what a great last-day-of-school idea!). Or, on the first day of summer break, you could print out a stack and make it a timed race to see which family member can finish the puzzle first! Happy puzzling and I ope you have a lot of summer fun this year!
Get the Summer Word Search Here
Enter your email address below to get this free file! If you're having trouble, make sure your pop-up blocker is turned off. Still having problems? Check out our Downloads FAQ.
Want other fun summer printables? Check out my summer coloring page, summer scavenger hunt, and summer word scramble! These free printables are extra fun when you're done with the fun in the sun.
Also make sure to download my other free word search puzzles for the seasons: fall, winter, spring!
Get the Big Word Search Bundle!
Want more? Grab a huge set of 15 word search printables in my shop! These holiday and seasonal themed puzzles are perfect for putting down your phone and picking up a pen!
Also check out my fun round up of 20 Fun Printable Summer Games for Boredom Busting!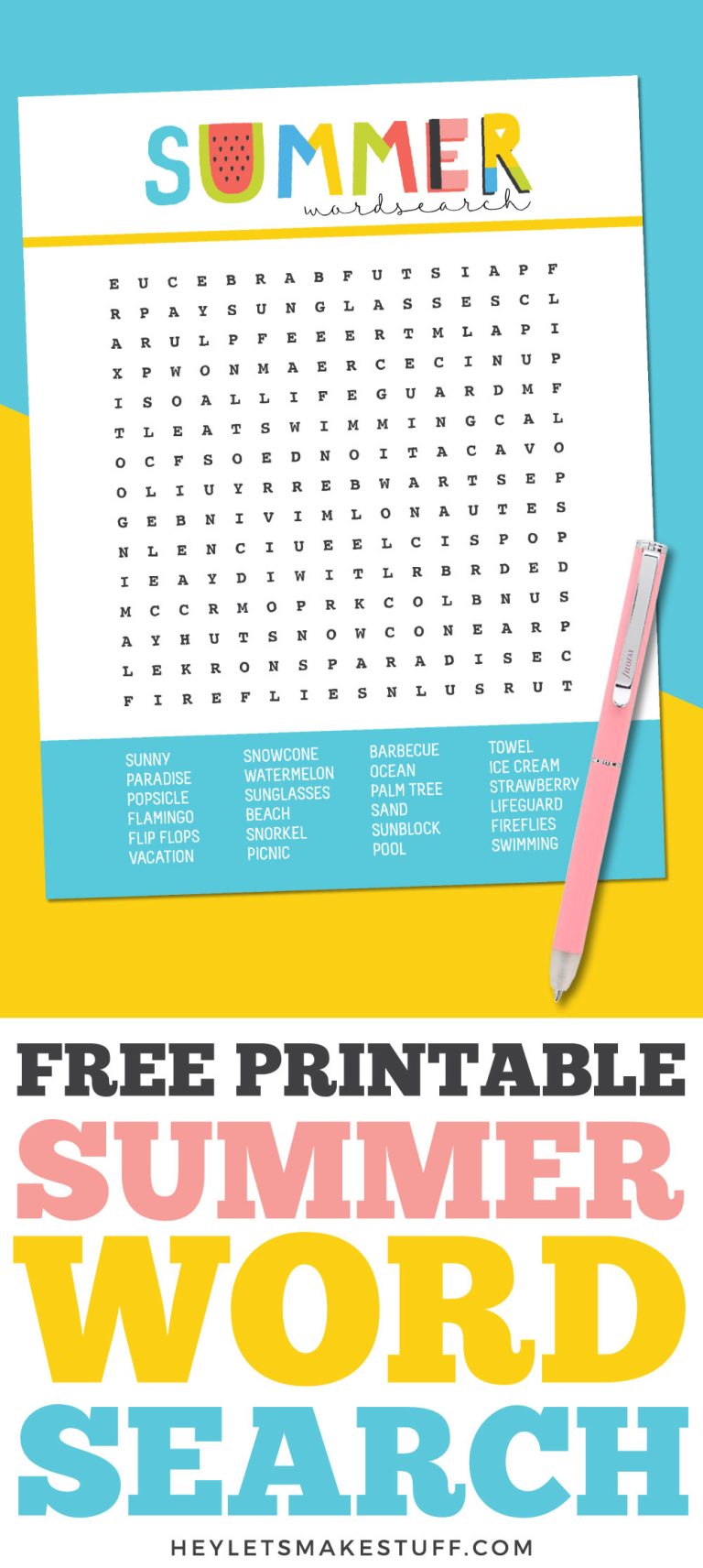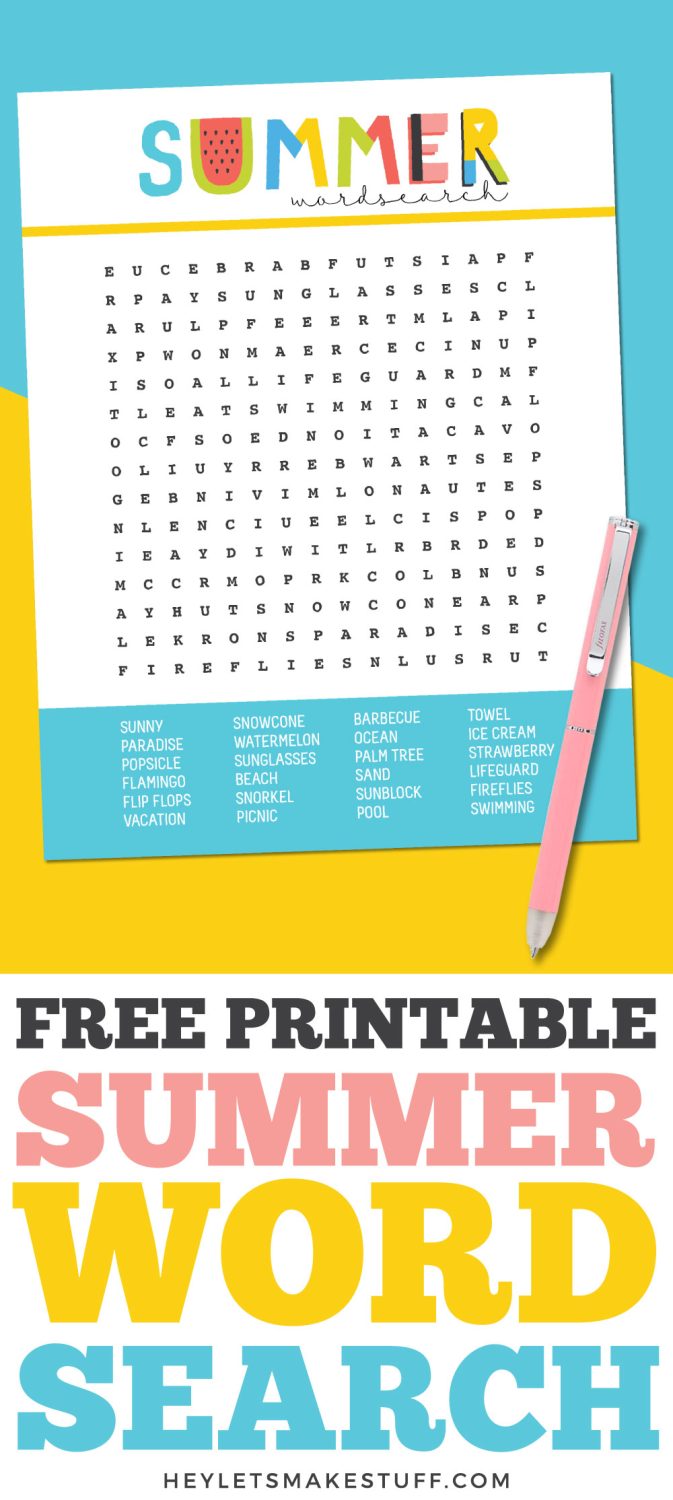 More Word Puzzles For You!