This free printable summer coloring page will instantly put you in beach mode! Grab some pens, sit back, relax, and add your favorite colors to palm trees, waves, shades, and more!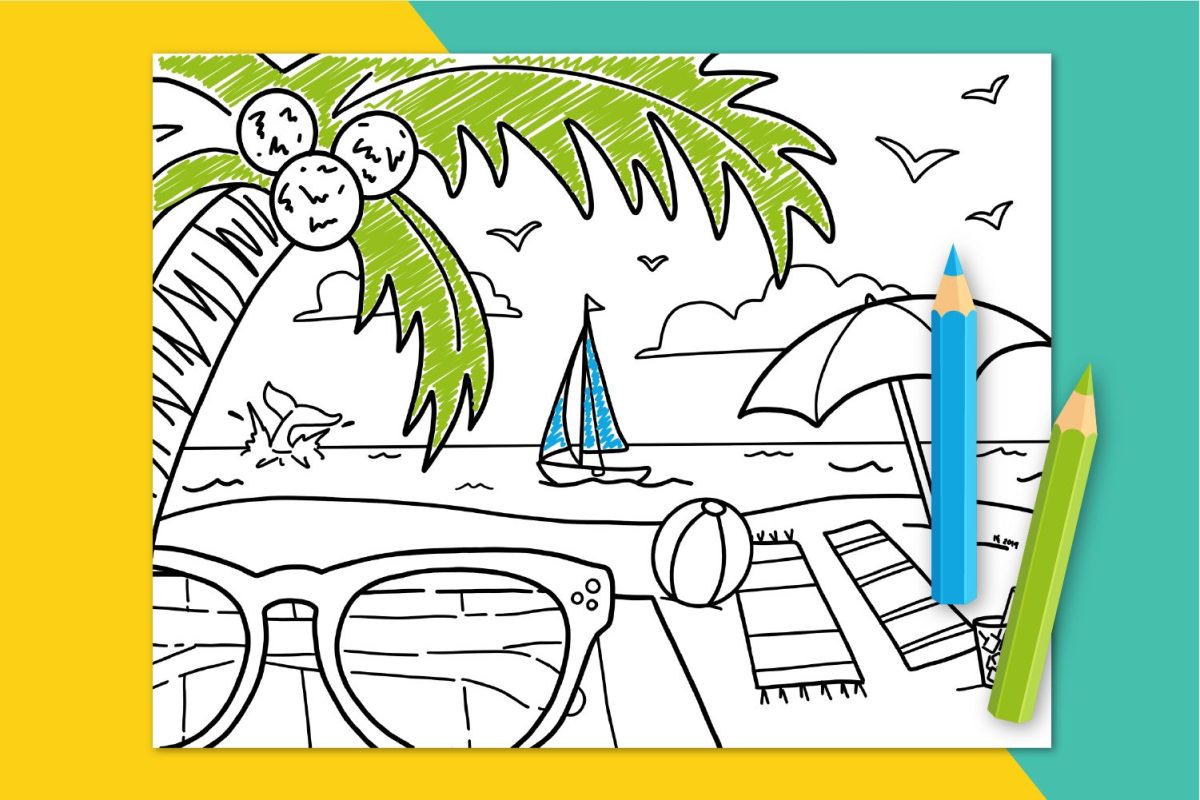 Beat the heat this summer with a cool, refreshing and relaxing coloring sheet!
I'll let you in on a not so little secret, it's summertime and here in Northern California, we might as well be living on the surface of the sun. It's hot. Like really, really hot! I should be used to it by now—I've been here long enough—but let's be real…how do you get used to this madness? Thank goodness for air conditioning, indoor play places, and a vacation to a cooler climate.
Even with the sometimes unbearable heat, I do love the summer. I love all the energy, parties, fun holidays, and bright colors. I love creating projects with big bright suns, frozen treats, and cool beach scenes! There's always something to do in the summer, even if that means sitting in your nice cool house creating, crafting, and coloring!
If you're looking for a fun summer activity for yourself and/or the kids to pass the time during the lazy days of summer, this free printable summer coloring page is just what you need! Bring the cool beach scene to life with all your favorite colors. You can practically hear the waves crashing on the sand and see the palm tree swaying in the ocean breeze. Bring on the popsicles and lemonade and watermelons! This free printable summer coloring page is perfect!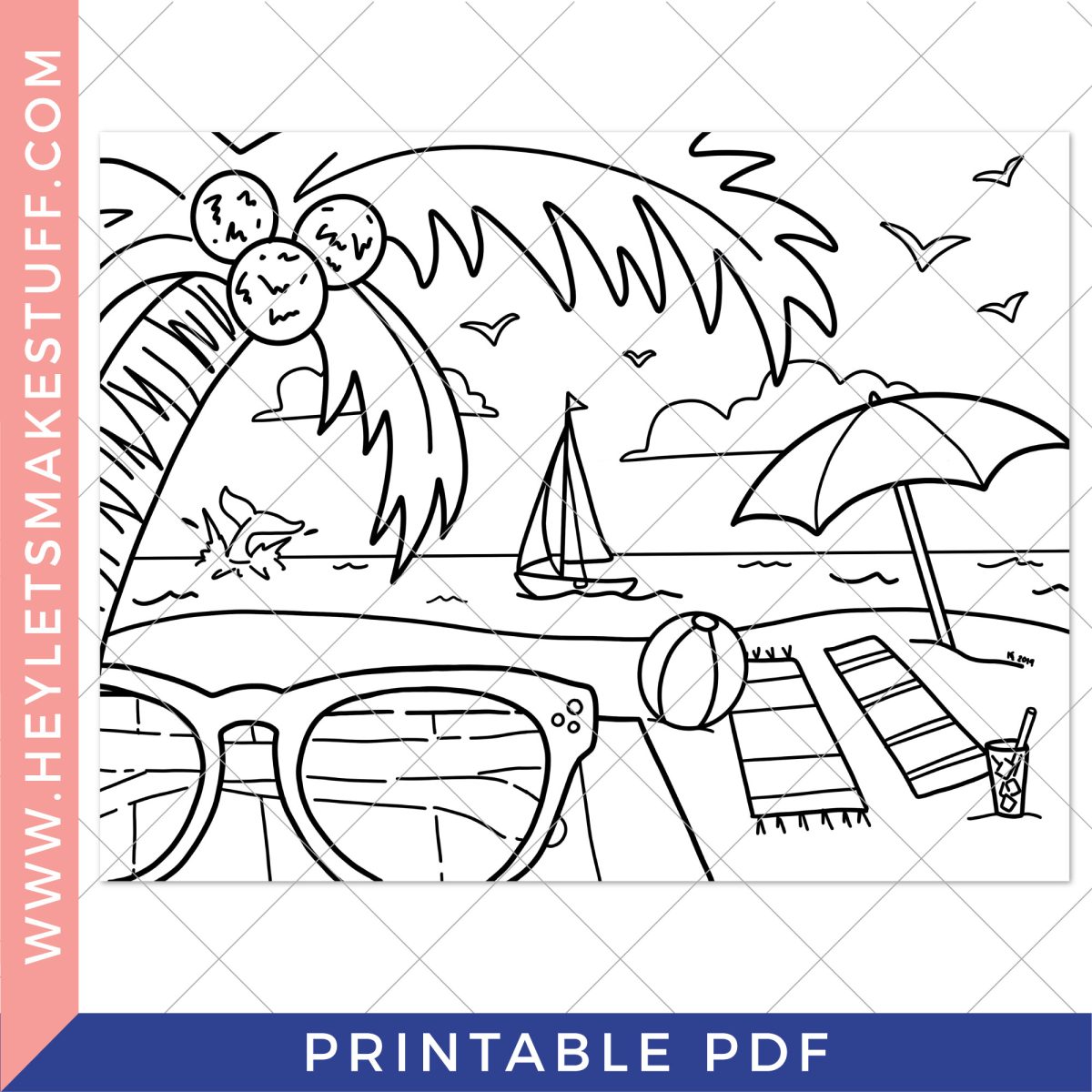 This printable coloring page PDF is fun for all ages—from toddlers and preschoolers to older kids and teens. (It's particularly good when your kids are home on summer break and you need to get out of the sun on those hot days!) Even adults! Lots of details bursting with fun to color! Print on a high-quality paper and use your favorite pens, colored pencils, or crayons to color!
This would also be fun for a last day of school or summer camp activity!
Download the Free Summer Coloring Page under PRINTABLES P55
This file can be found in my Free Craft Resource Library. The file number is: P55.
Want access to this free file? Join my FREE resource library! All you need is the password to get in, which you can get by filling out the form below!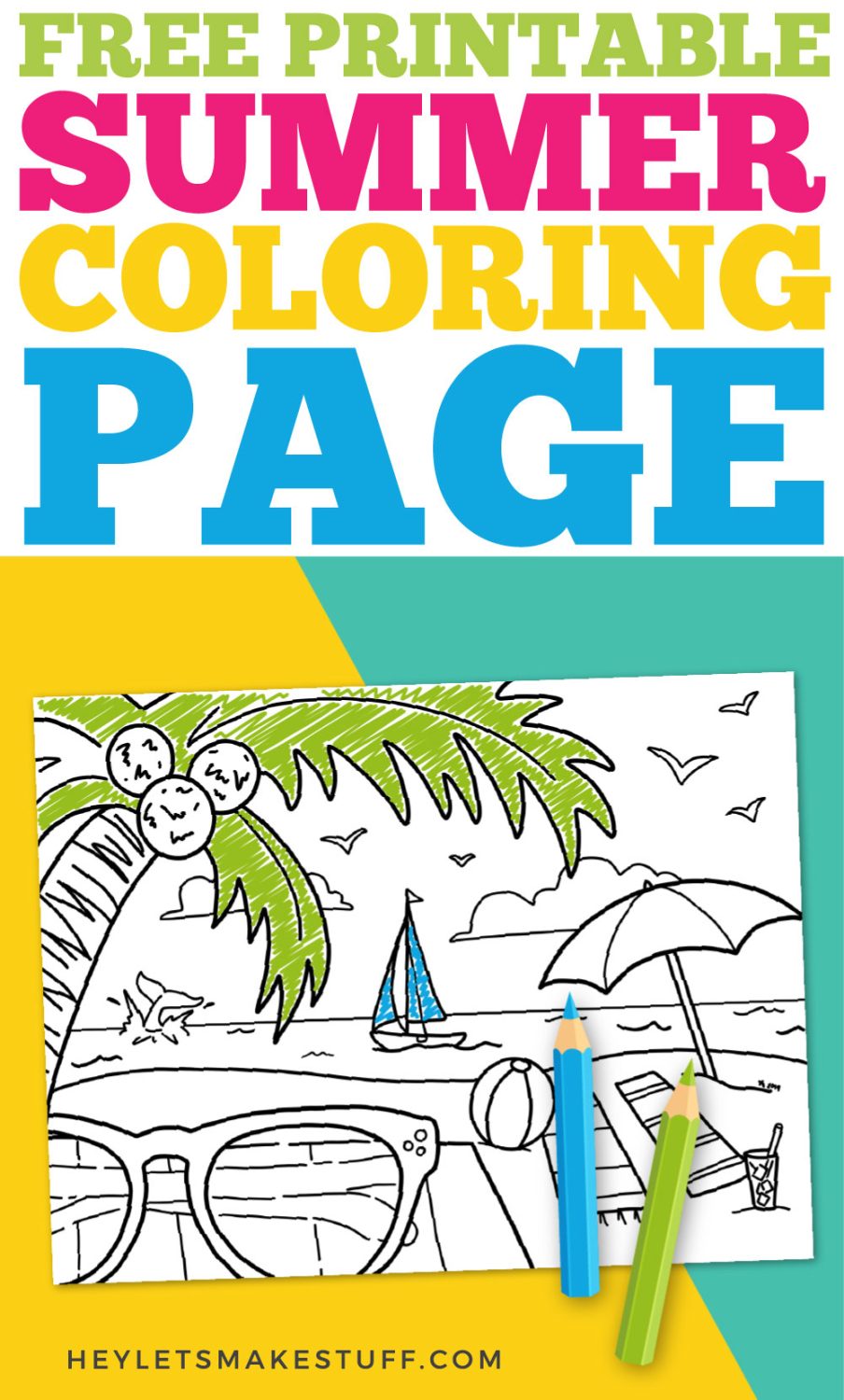 More Free Coloring Pages!
Want more coloring page fun? Check out these coloring pages for other times of the year!
Throw a Summer Party!