This free printable Easter coloring page is all about Easter eggs! Decorated eggs cover this adorable coloring page—perfect for your entire box of crayons. So much fun for all ages!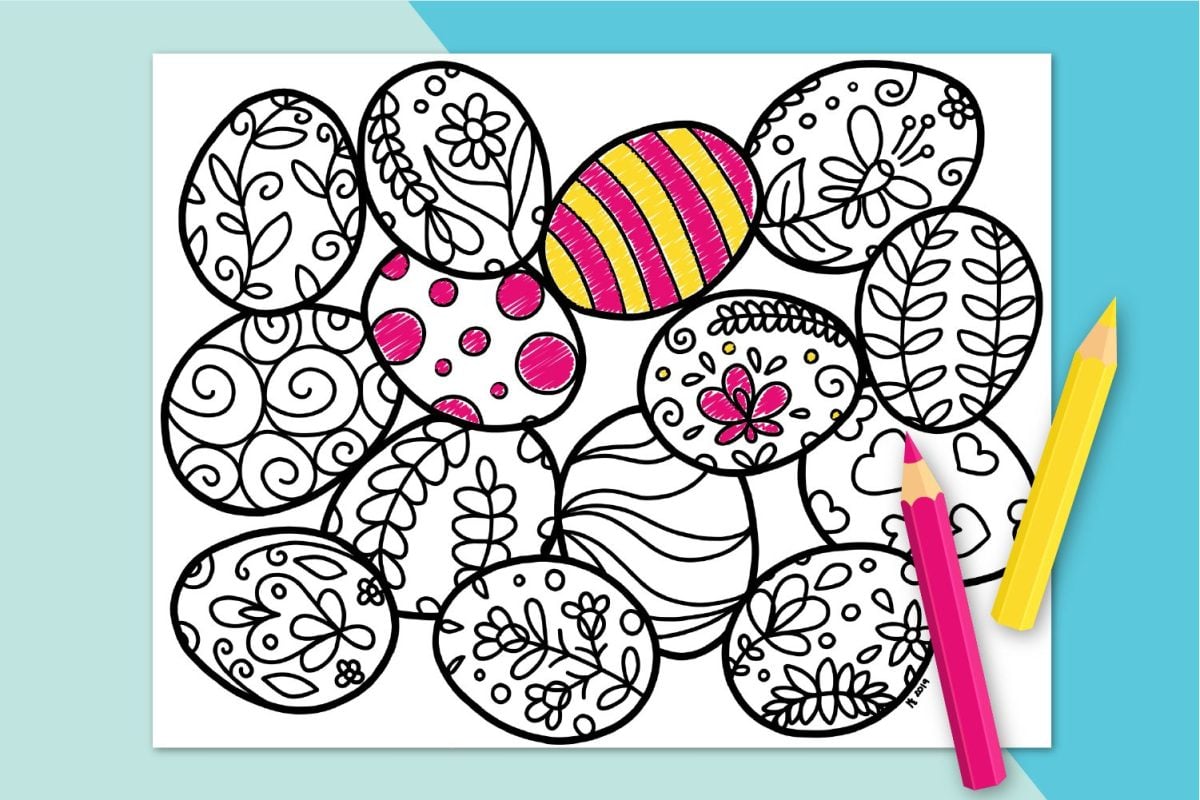 Have you been enjoying this year's series of free printable coloring pages? After Valentine's Day and St. Patrick's Day, this month we're celebrating Easter Sunday!
I always loved a good old-fashioned Easter egg hunt. This is the first year that my boys will be old enough to really understand—last year (when they were 2), they had no concept that something might be hidden slightly behind something else. Really, it was more of an Easter egg point-it-out-by-adults, rather than a hunt.
But this year? This year it's a HUNT.
This Easter coloring sheet celebrates Easter eggs—it's full of all sorts of decorated eggs for you to color! It's great for both kids and adults. If you're looking for a relaxing, fun activity that you can do after eating a big Easter brunch, this free printable Easter coloring page is the perfect way to chill.
Your preschoolers and toddlers will love taking ALL of their crayons to this coloring page! Tuck these easter coloring sheets in your kids' easter baskets or use this fun coloring activity as a way to spend the time until the egg hunts begin. Also great for classrooms and Sunday school.
Snuggle up to the Easter bunny and enjoy!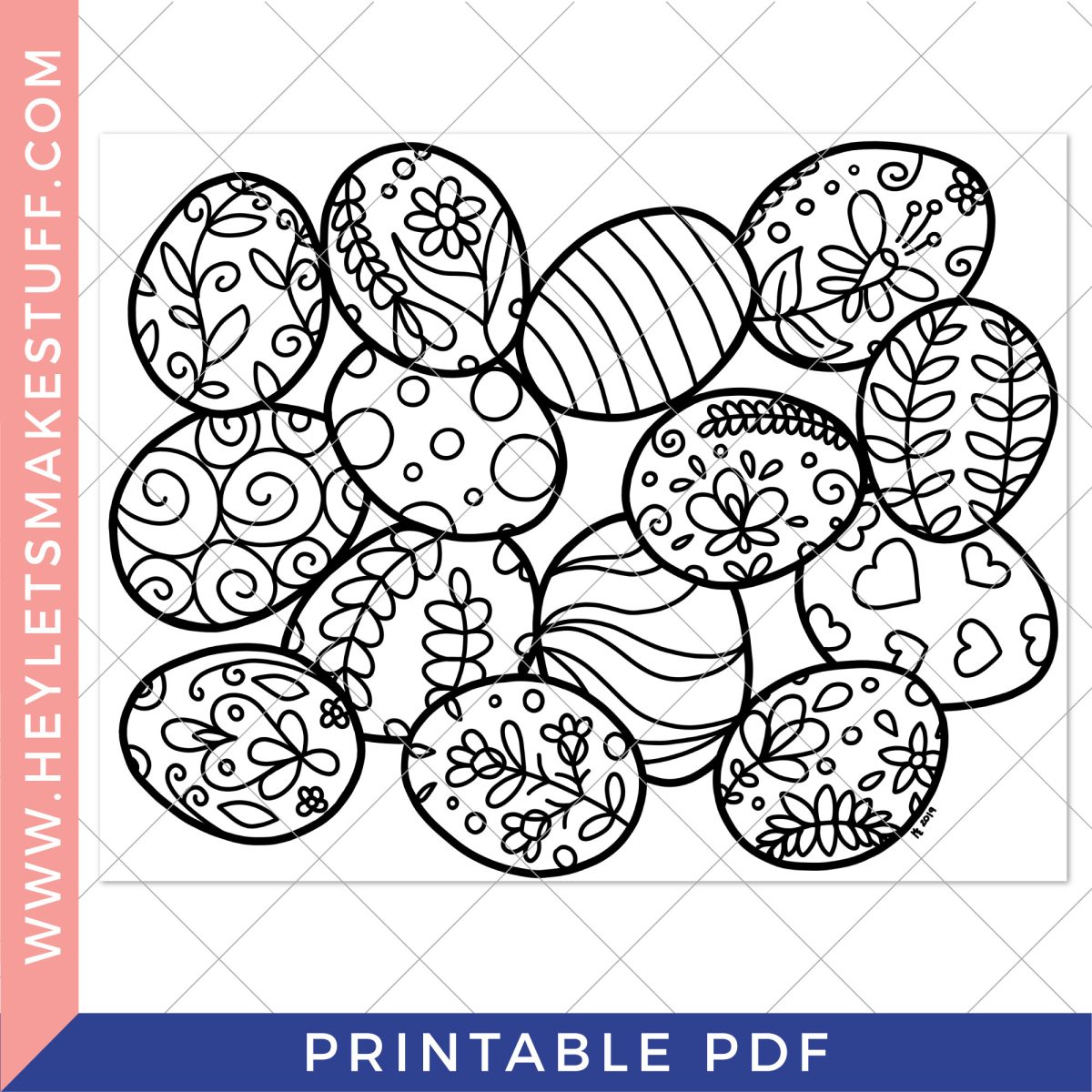 This printable coloring page fun for all ages, but especially perfect for adults—lots of fun detailed patterns to color! Print on your home printer on a high-quality paper or cardstock and use your favorite pens, colored pencils, markers, or crayons to color!
Get this Free Easter Coloring Page
Enter your first name and email address in the box below for access to this freebie, along with other fun free files in our email newsletter! If you have already received a freebie from my site, just enter your information again—you won't be added to any additional lists.
This freebie is for personal use only. You can learn more about our commercial license.
Grab the Easter Games Printable
Download six Easter games that you can print and play at home! These PDF files include fun Easter Scavenger Hunt (for your kids to search around their house for their Easter baskets!), an Easter Word Scramble, Easter Bingo, an Easter Word Search, an Easter Egg Tracing Sheet, and an Easter This or That! A ton of fun at any Easter party.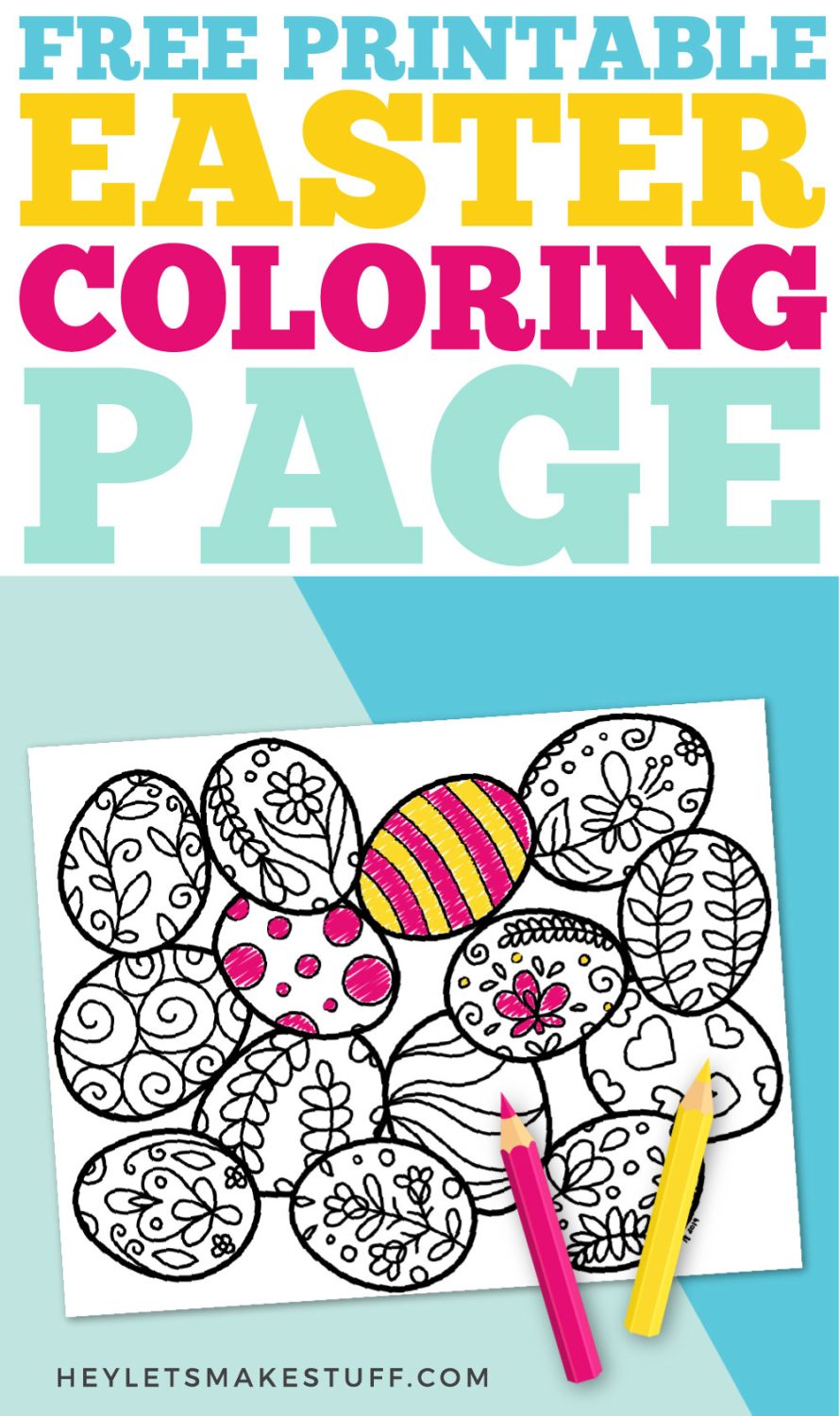 Get More Free Coloring Pages
Want more coloring page fun? Check out these coloring pages for other times of the year!
Throw an Easter Party!