Even if your halls aren't decked and the chestnuts aren't roasting yet, you can still get into the holiday spirit with this cute and festive free Printable Christmas Coloring Page!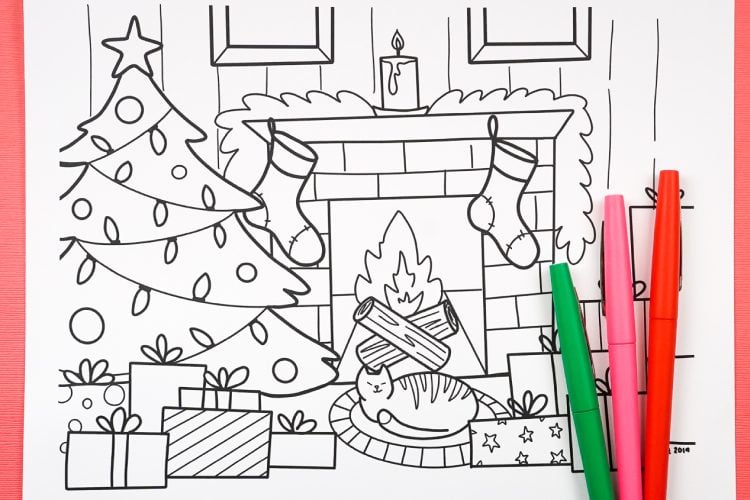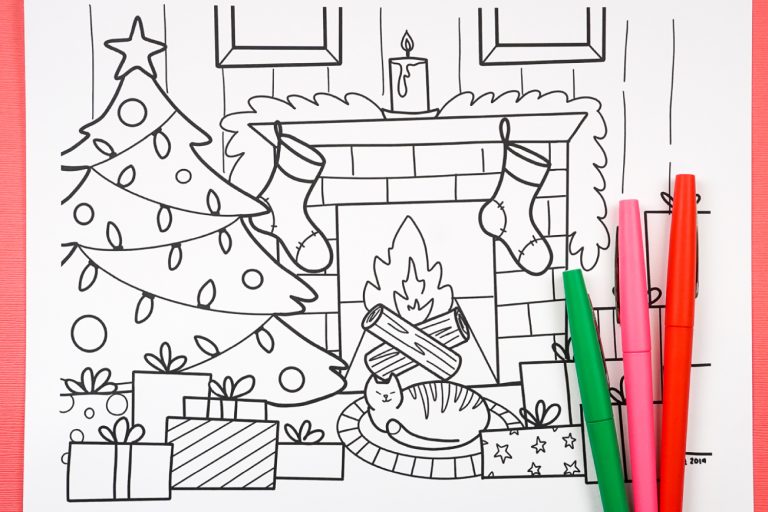 The last three months of the year can seem to be a great big, fun blur of people, decorations, eating, gatherings, shopping, more decorating, and even more eating.
There's a lot happening during the holiday season and it can be easy to get held hostage but our never ending to-do lists. There is always something to do. Here's a little advice from me to you—slow down! (Okay, that really is mostly advice to myself, but you can take it too!)
I have two little guys at home and as we come up on Christmas #5 with them (!!), I can't hardly believe how much they've grown and changed. It's not easy to deal with the fact that time is flying by, but I'm trying my best to slow down and just enjoy the now.
I love watching the holidays through the eyes of my twins—there's so much magic happening!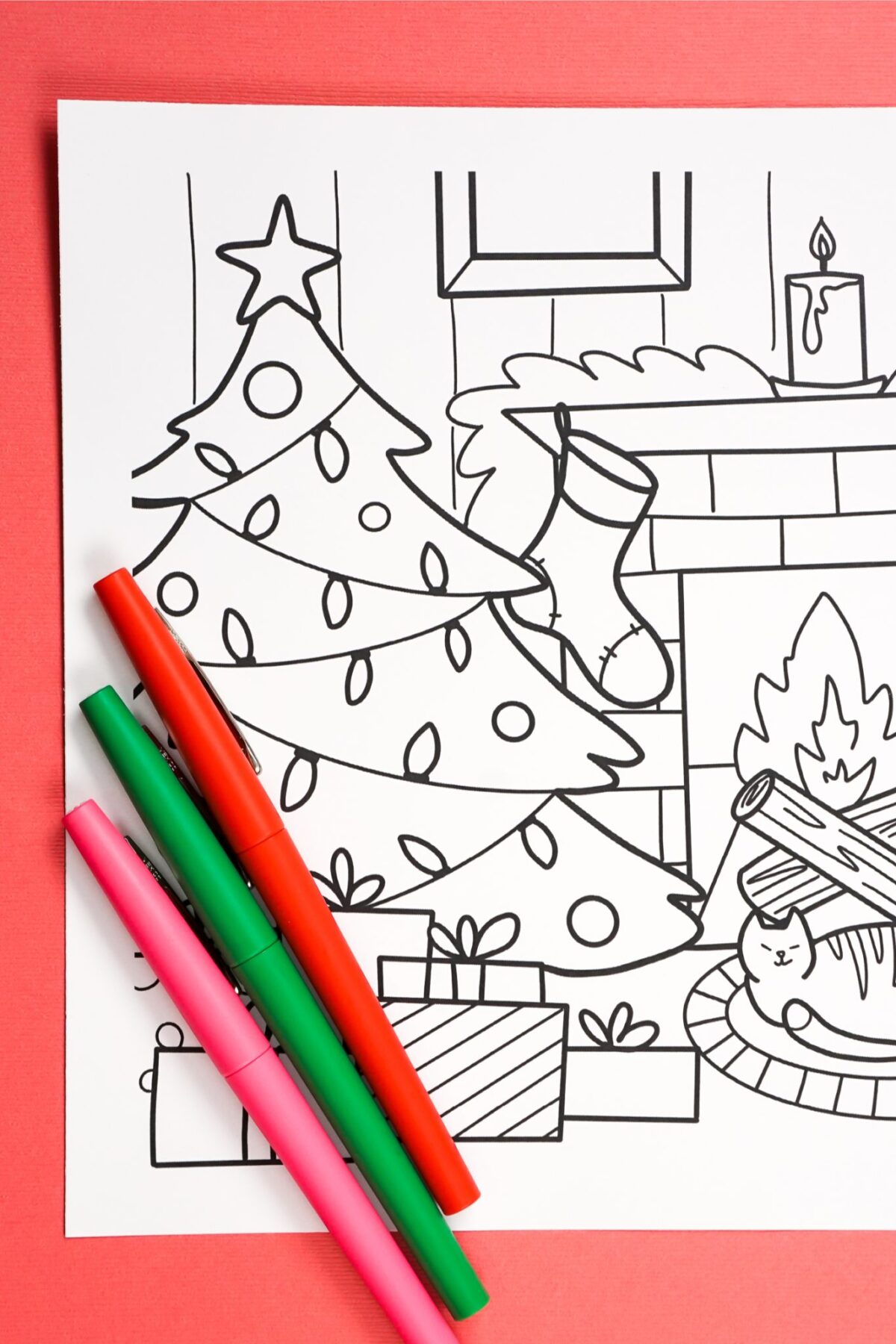 Coloring is one of my favorite tricks to use to get my kiddos to sit still for a while. It actually feels like one way I can slow down time for a few minutes.
So I am all about the free printable coloring pages (if you haven't noticed). I love this Christmas coloring page I created. The decorated Christmas tree, wrapped presents, cozy fire and happy little kitten just put me in the holiday mood. There's so much here for my boys to color and I know quite a few adults who would have some fun bringing this page to life!
Grab your favorite colors, print this coloring page and take a little time for you! Or use it to keep the kids quiet and entertained for a few minutes during Christmas break.
When it comes to holidays and celebrations, I've got a free printable coloring page for just about all of them:
Download the Christmas Coloring Page here:
Click the image below to get the Christmas coloring page delivered directly to your inbox!
Grab our Printable Christmas Games Bundle
These Christmas games are perfect to do as a family by a warm fire, or give to the kids to keep busy while you wrap gifts! There's six printable games in the bundle!


More Printable Christmas Fun
Christmas Games are So Much Fun!
Latest posts by Cori George
(see all)