Everybody's favorite little Christmas friend is back! Bring the elf to life with this Christmas Elf SVG bundle. Create elf-inspired pajamas, decorations, gift tags, and other fun crafts and decor!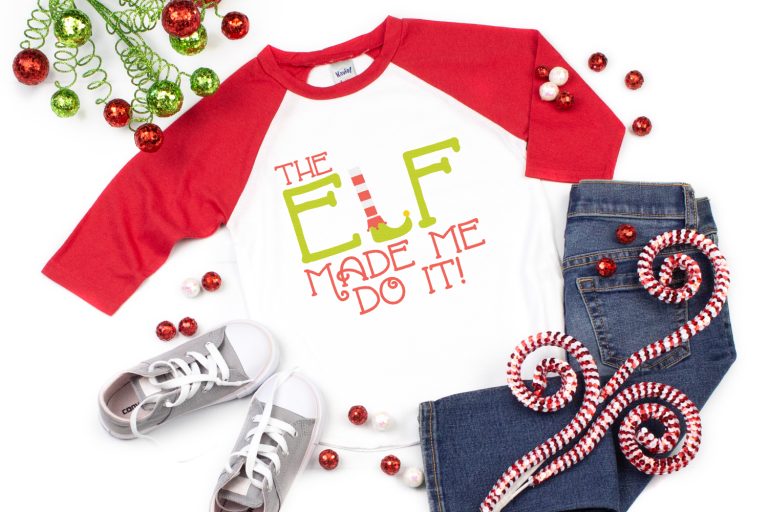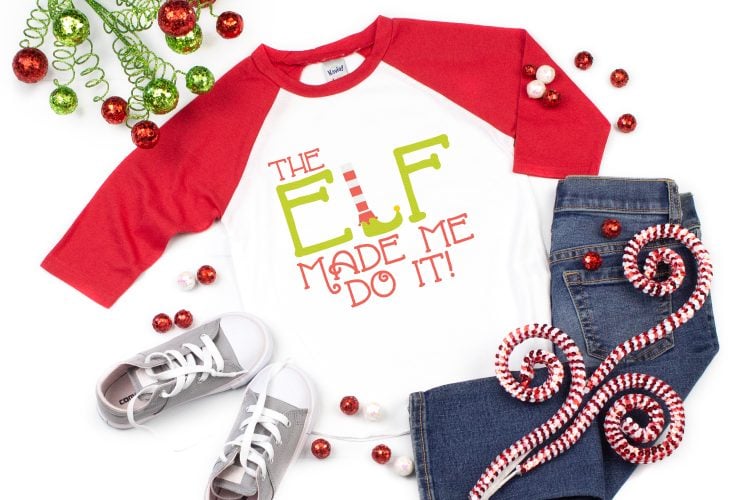 Forget Santa, the elf is watching! Everybody knows about the elf. Do you spend your December days and nights stressing about where the elf is going to move next, what he's going to do next, or how to scare um….I mean encourage your kiddos to be on their best behavior because the elf sees it all?
The elf craze is not going anywhere and in just a few short days, he's going to be visiting homes all around the world. Pinterest and Facebook are overflowing with ideas on how and where to move your elf. Seriously, this thing wields some bizarre power over kids while having the ability to guilt parents into outdoing what they did the night before. It's a lot of work but it can be a lot of fun. Kids get a kick out of it. And that's part of the fun of Christmas!
Capitalize on the power of the elf and take every chance you get to remind your little ones that he is, indeed, watching so they better shape up! Add elf-inspired messages to signs, pajamas, t-shirts, bibs, tags, Christmas cards, and so much more!
You can also make some printables and stick them in strategic spots around the house so the kids know what's up!
This Christmas Elf SVG bundle includes these four different cut files:
Under Elf Surveillance
The Elf Made Me Do It!
I Can't! The Elf Is Watching!
Special Delivery From The North Pole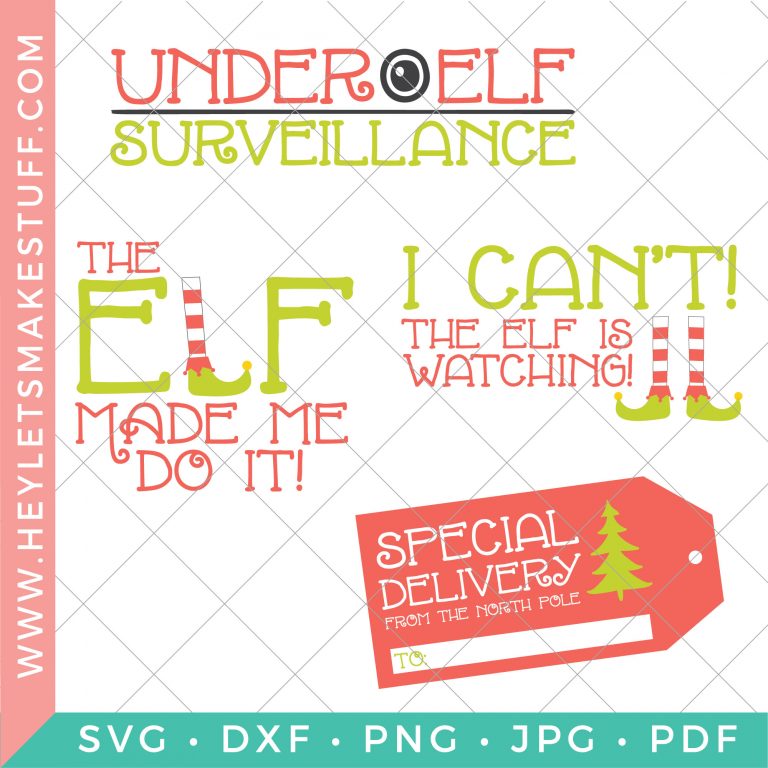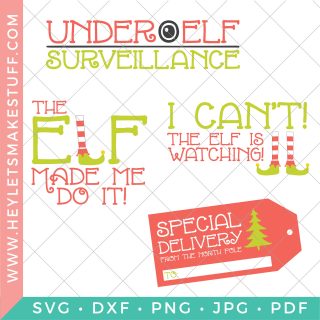 I've also got Buddy the Elf SVG files!
Download the Free Elf File under SVGs C247
This file can be found in my Free Craft Resource Library. The file number is: C247.
Want access to this free file? Join my FREE resource library! All you need is the password to get in, which you can get by filling out the form below!
Buy the Elf SVG Bundle here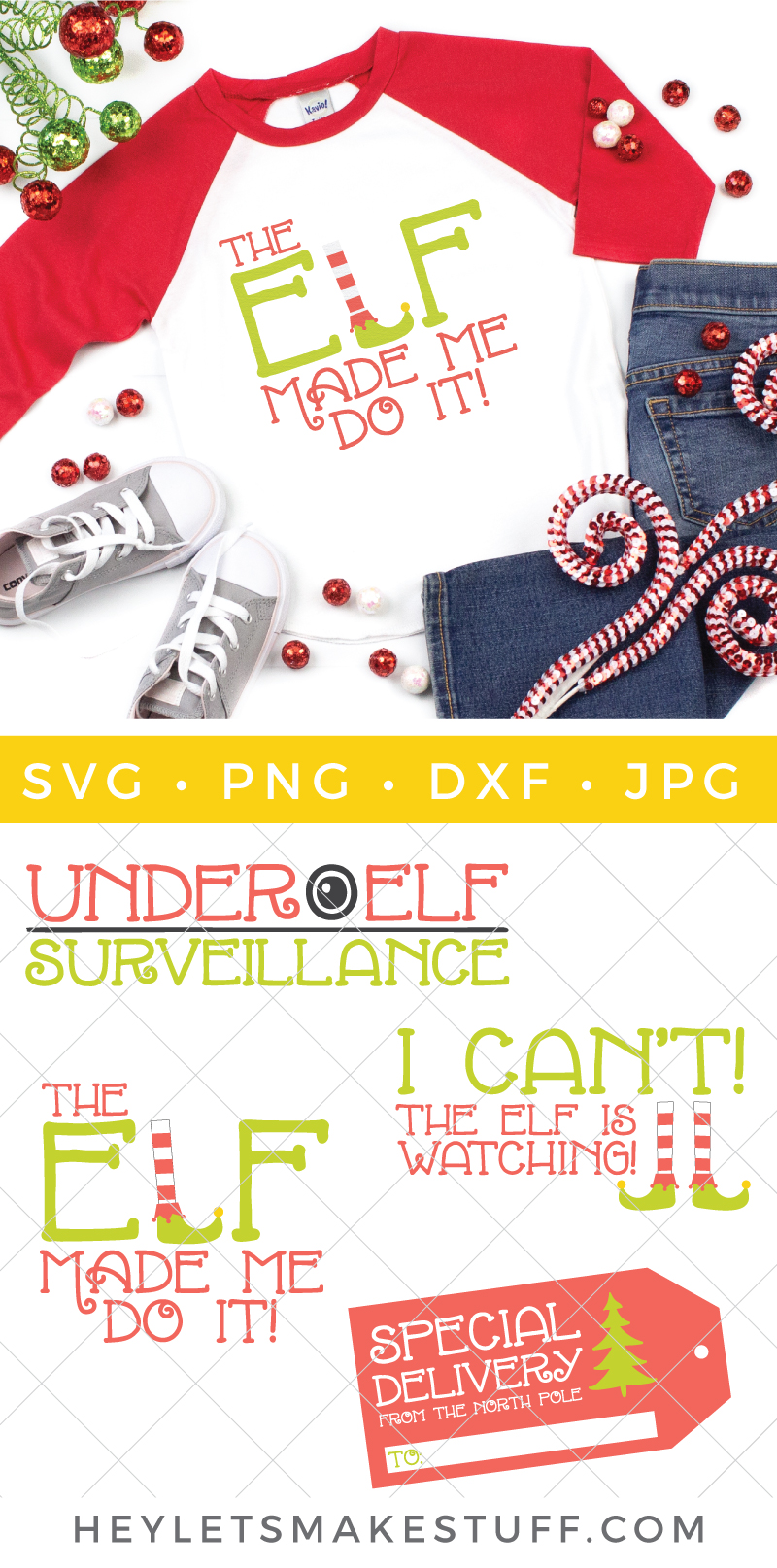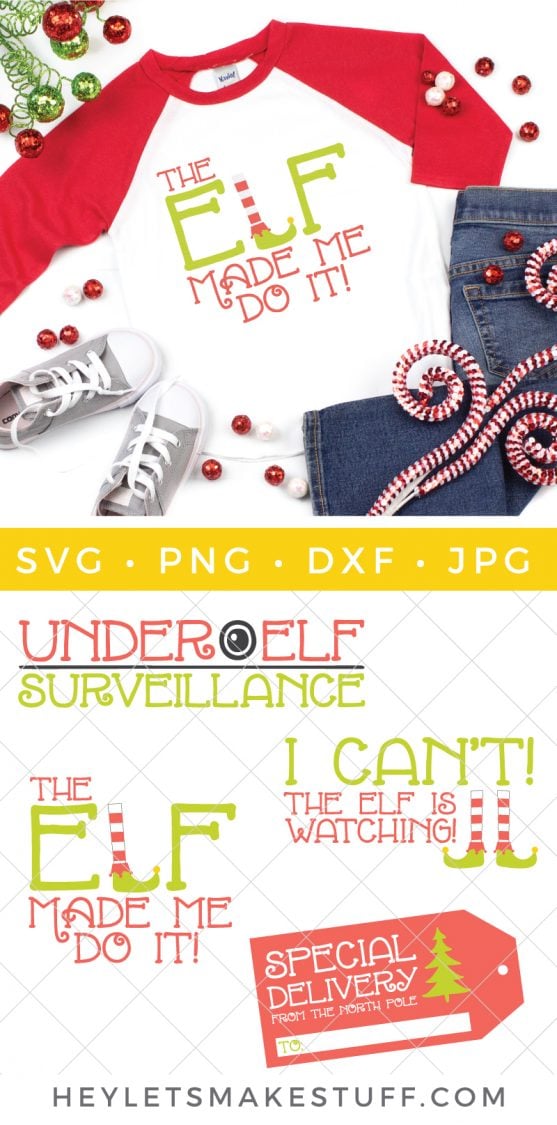 The Elf is on the Loose!