Bring Santa's hilarious overgrown helper to life with this Buddy the Elf quotes SVG bundle, full of your favorite movie quotes. Perfect for sweaters, t-shirts, party decor, and fun printables.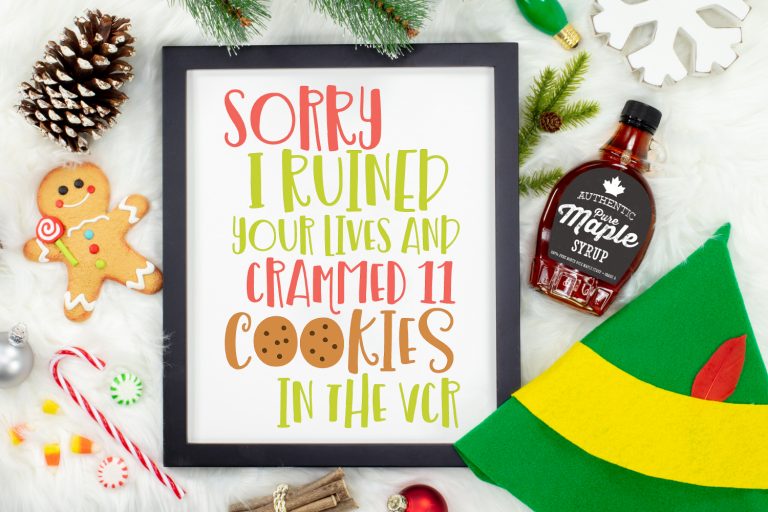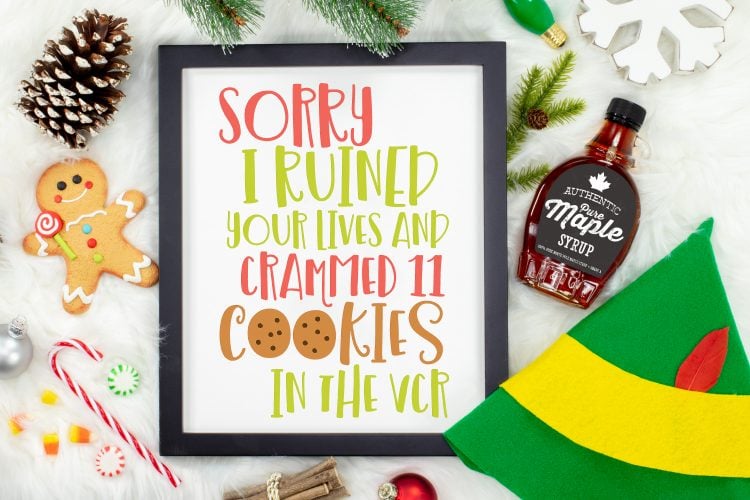 Can we all just agree that Elf is the BEST Christmas movie ever made? There's really not even any room for argument. Let's take a look at all the awesome that is this Christmas favorite:
Human baby raised by Santa's elves in the North Pole
Giant human adult who genuinely believes he is one of Santa's elves
Mr. Narwhal
All the fantastically quotable lines (see the bundle below!)
Maple syrup & spaghetti
Snowball fight
Bob Newhart!
I should stop there because I could honestly go on and on. Elf is Christmas masterpiece with a little romance, a bit of drama, a battle between good and evil, and some stop-motion animal friends all mixed in there! Also, Will Ferrell!
I'm planning many nights of cocoa, marshmallows, popcorn, warm pajamas, cozy blankets, and Elf viewing with my boys. I can't wait!
I had so much fun creating these Buddy the Elf quotes SVGs! It was challenging picking just four of my favorite movie lines to feature—there are so many great lines in the movie! I can totally see any of these four cut files used on Christmas sweaters, pjs, t-shirts, party decor, printables, and even fun Christmas pillows!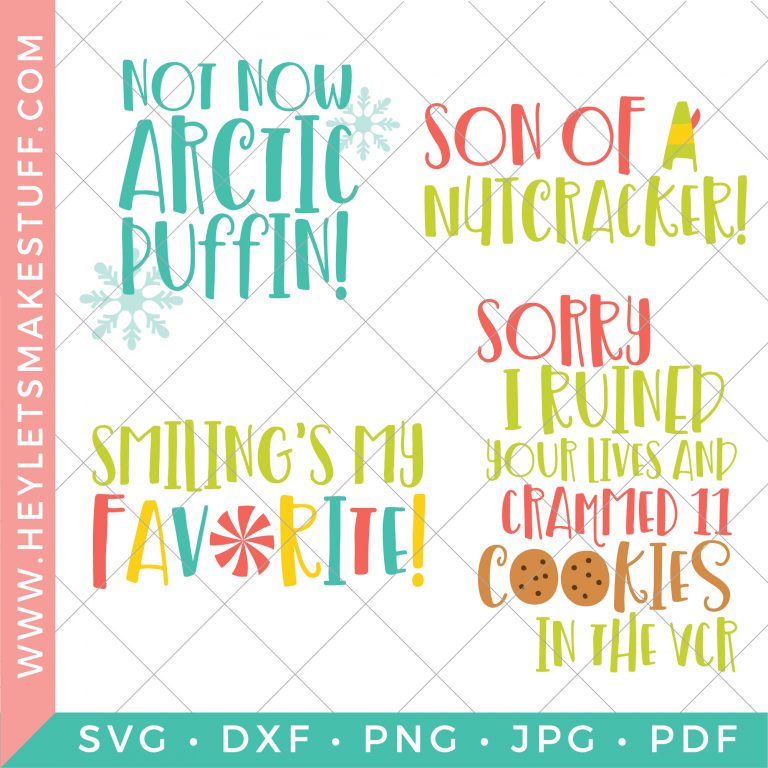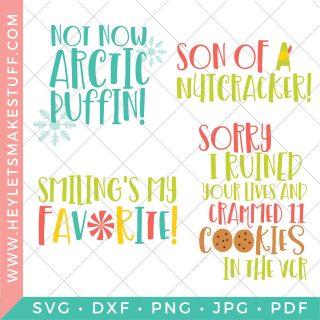 What will you create with your Buddy the Elf quotes SVG? If you need a little inspiration, grab a plate of spaghetti covered in maple syrup, stream the movie, and get your Christmas crafting started! Also make sure to check out my Elf on the Shelf SVG bundle, if you're looking for more Elf-y inspiration!
Get the Buddy the Elf Quotes SVG Bundle here
This file was free through 12/13/19. Now you can get it in my shop!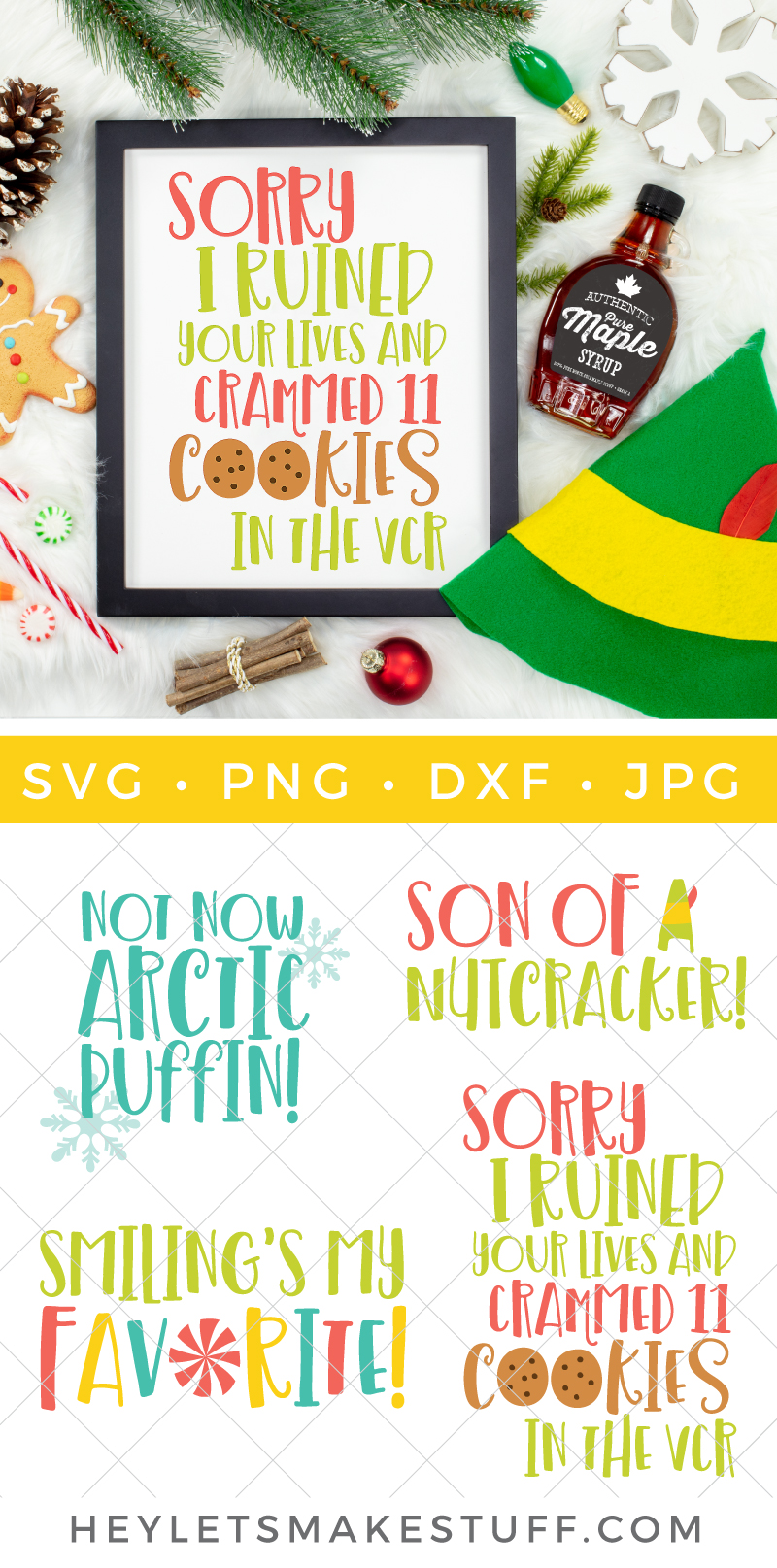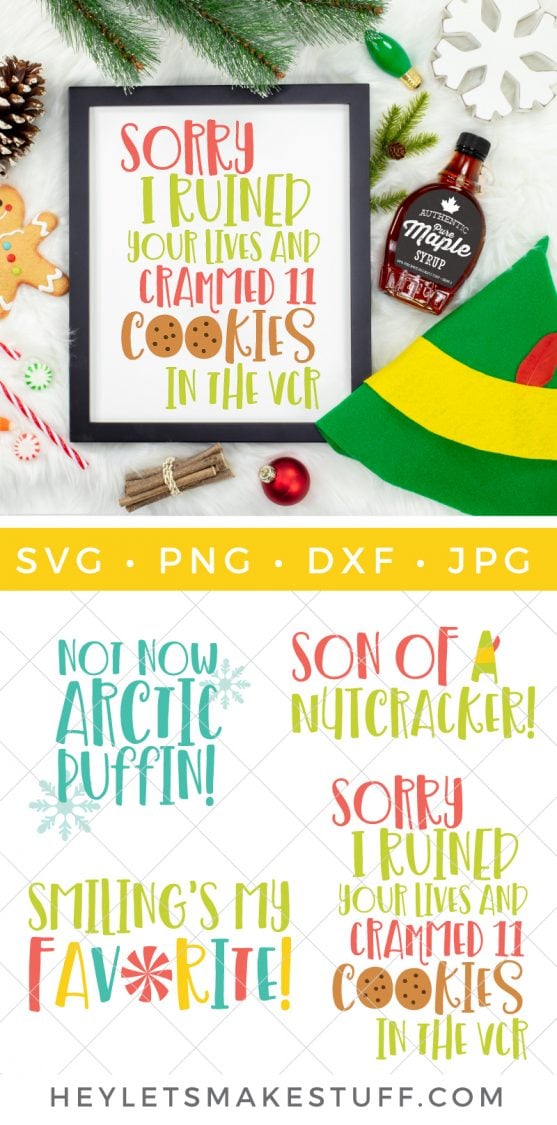 Go Elf Crazy!