No chimney for Santa to get into your house? Use this free printable Santa key poem to make sure Santa can get inside to deliver presents on Christmas Eve!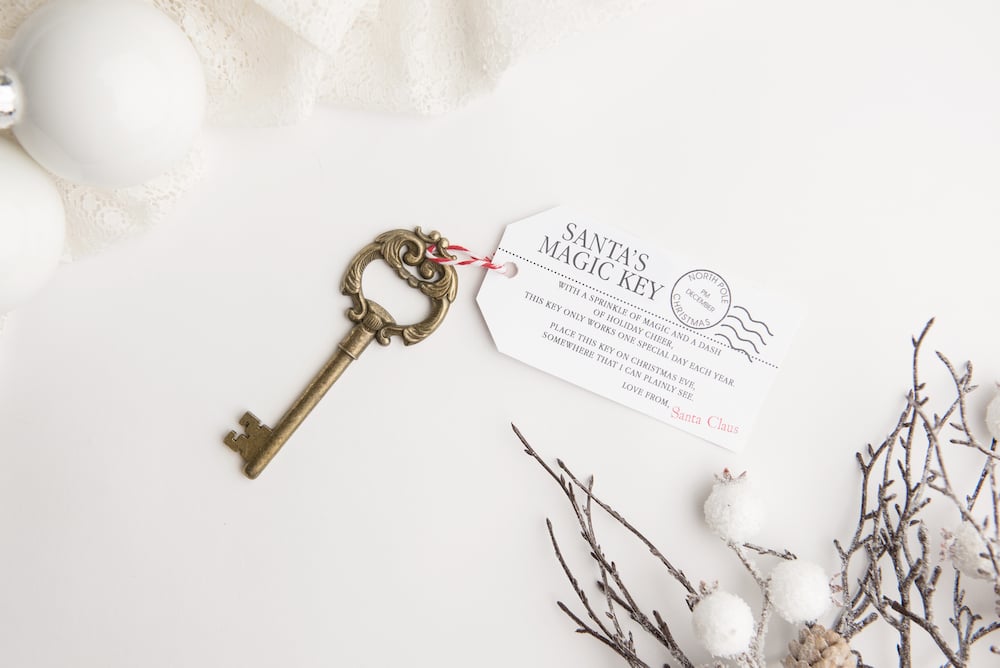 Many of the newer homes here in Northern California don't come with a fireplace. It doesn't get too cold (60° is considered blustery), so homebuilders are often leaving them out of new homes altogether.
I took the boys to a friend's house the other day, and it was one of those newer homes without a fireplace.
They noticed the lack of a fireplace and the first thing they asked was how Santa would visit their friend on Christmas Eve? How would Santa slide into the house with his gift bag? How would he eat the cookies? And most importantly, how would he deliver the presents? (Insert slight four-year-old kid panic here!)
I told them that he had a magical key that would allow him to enter the home on Christmas Eve to leave presents under the tree!
Their friend didn't need to worry, because the Santa key would let him in!
How Does Santa's Magic Key Work?
Santa's magic key allows him to enter a home without a chimney on Christmas Eve. The magic of Christmas combined with the Santa key opens the door to the house!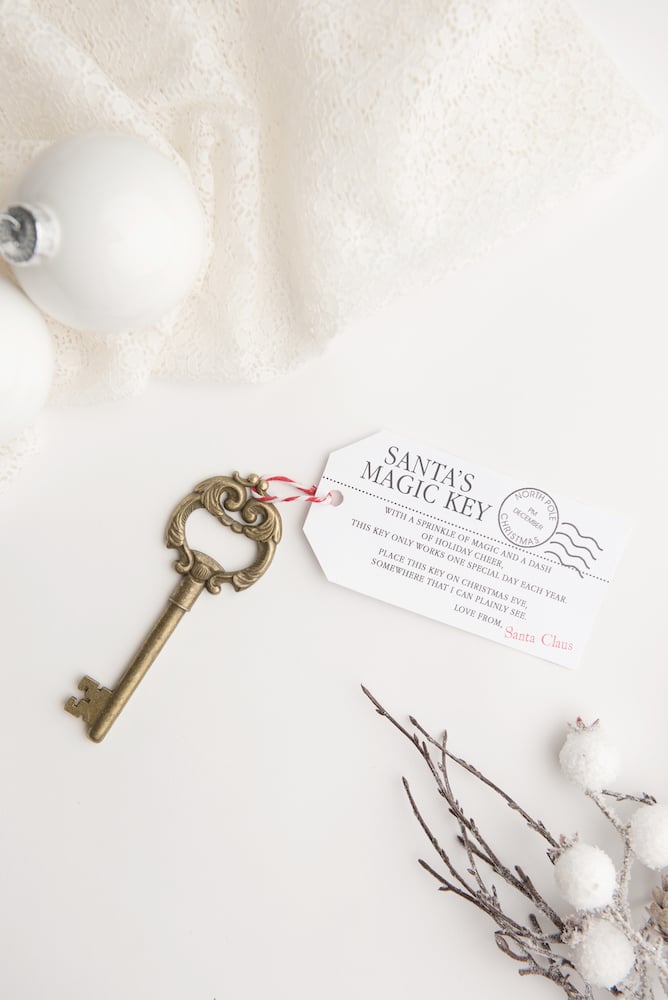 How to Use the Santa Key
Attach the free printable Santa key poem to a vintage key or any other key of your choosing.
Download the Free Santa Key File under PRINTABLES P69
This file can be found in my Free Craft Resource Library. The file number is: P69.
Want access to this free file? Join my FREE resource library! All you need is the password to get in, which you can get by filling out the form below!
Place the Santa magic key and Santa key poem out on Christmas Eve in a safe space where Santa can see it. Make sure to leave Santa a note, cookies, and even a Christmas coloring page as a thank you.
On Christmas Eve, Saint Nick will be able to open the door with the magic key and come inside! He can then fill the stockings and empty his gift bag under the Christmas tree!
Grab our Printable Christmas Games Bundle
These Christmas games are perfect to do as a family by a warm fire, or give to the kids to keep busy while you wrap gifts! There's six printable games in the bundle!
Santa Key Poem Free Download
With a sprinkle of magic and a dash of holiday cheer,
this key only works one special day each year.
Place this key on Christmas Eve,
somewhere that I can plainly see.
Love Santa Claus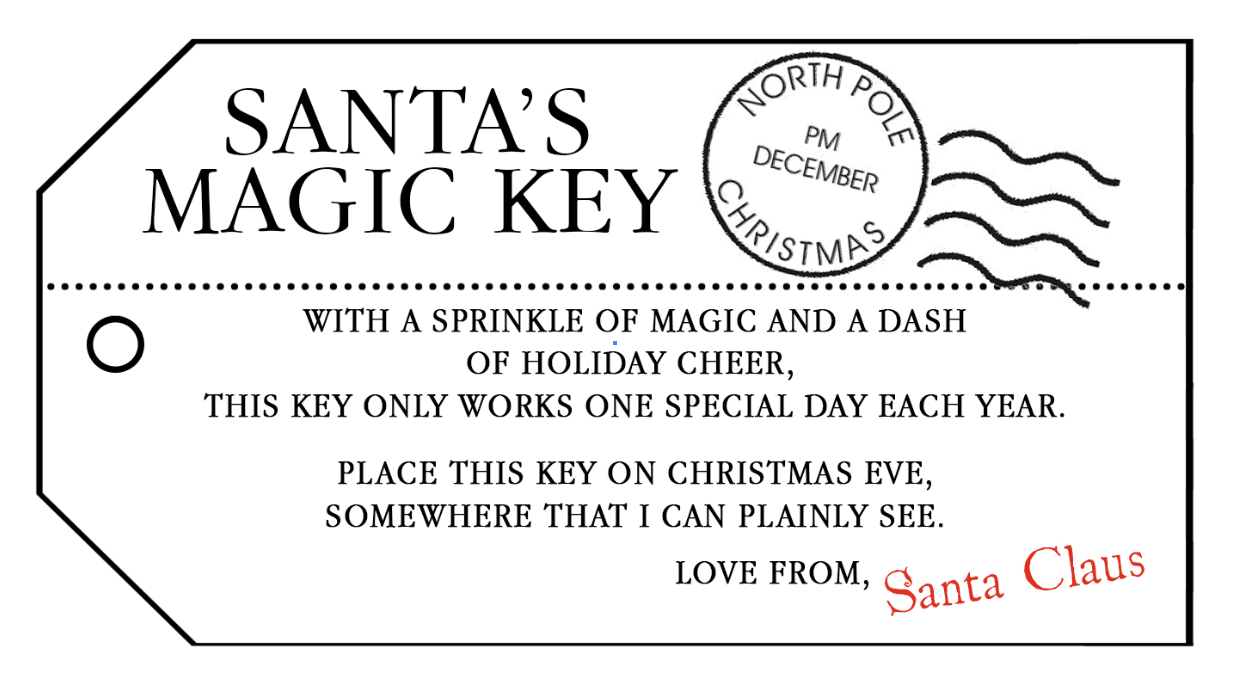 I love these vintage keys! They are perfect to use for Kris Kringle's magic key, but also for home decor, craft projects, jewelry making, and as fun props. Pick up a set so you have one for your Santa key and for other projects after the New Year.