Use your Cricut's Print then Cut feature to make stickers for your planner! Here are 20 awesome printable planner sticker files from Etsy that are compatible with your Cricut Explore or Maker!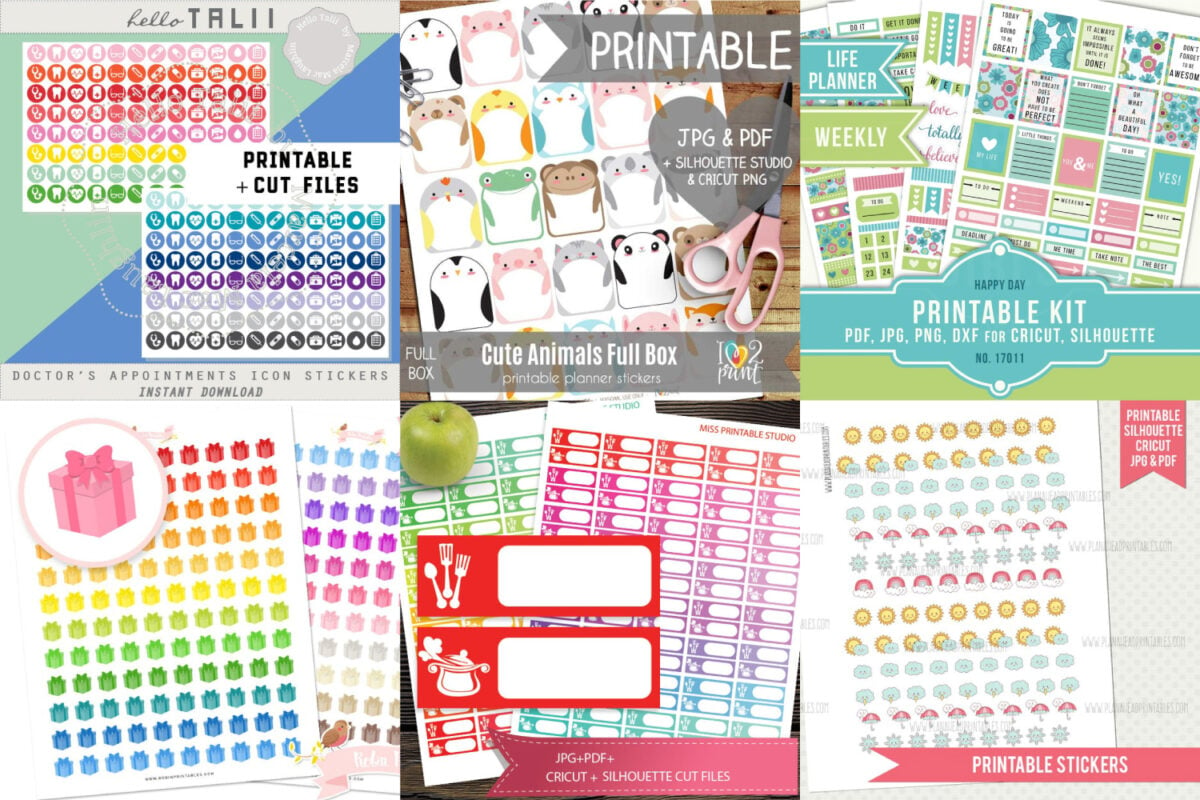 One of my favorite things about a new year is the fresh start that comes with it—and that includes a new planner, with all of those blank pages brimming with possibility.
Planner Stickers with Your Cricut
Whether your new to the planner life or are a total planner pro, you're going to need stickers! One of my favorite places to get stickers is Etsy! If you have a Cricut, you're going to LOVE these printable planner stickers that are specifically designed to work with Cricut's Print then Cut feature.
You'll simply upload your PNG to Cricut Design Space and then click "Make It"—Design Space will prompt you to print your stickers (I think printable vinyl is the best choice) and then your Cricut Explore or Maker will "kiss cut" the stickers—cutting through the sticker but leaving the backing sheet intact. Check out this post on Print then Cut Stickers for more information!
These files from Etsy designers are a simple, inexpensive way to create stickers for your planner using your Cricut!
Planner Specific Stickers
As you're shopping for planner stickers, remember that some of them are planner-specific. For example, you may be looking at decorative strips or boxes that fit Erin Condren planners or the Happy Planner. Just be aware that the dimensions of some stickers work better in some planners than others.
Functional Planner Stickers
Let's start with functional planner stickers. These stickers include:
Life Trackers: meal planning, bills, etc.
Habit Trackers: exercise, water, etc.
Icons: birthday, gas, shopping cart, etc.
Checklists: to-do, etc.
Reminders: appointments, birthdays, etc.
Flags & Arrows: mark important tasks and dates, etc.
Here are some of my favorites from Etsy! Remember, all of these can be used with your Cricut using Print then Cut.
Decorative Planner Stickers
Now let's talk decorative stickers—the primary function of these stickers is to make your planner more beautiful! These might include:
Decorative strips
Decorative boxes
Inspirational quotes
Cute stuff!
Here are some great options from Etsy, all of which are compatible with Cricut Print-then-Cut!