These free printable 4th of July coloring pages will get you in the patriotic spirit! Kids and adults alike will love creating this Independence Day masterpiece. Print them out for free, grab your favorite colors, and bring the page to life!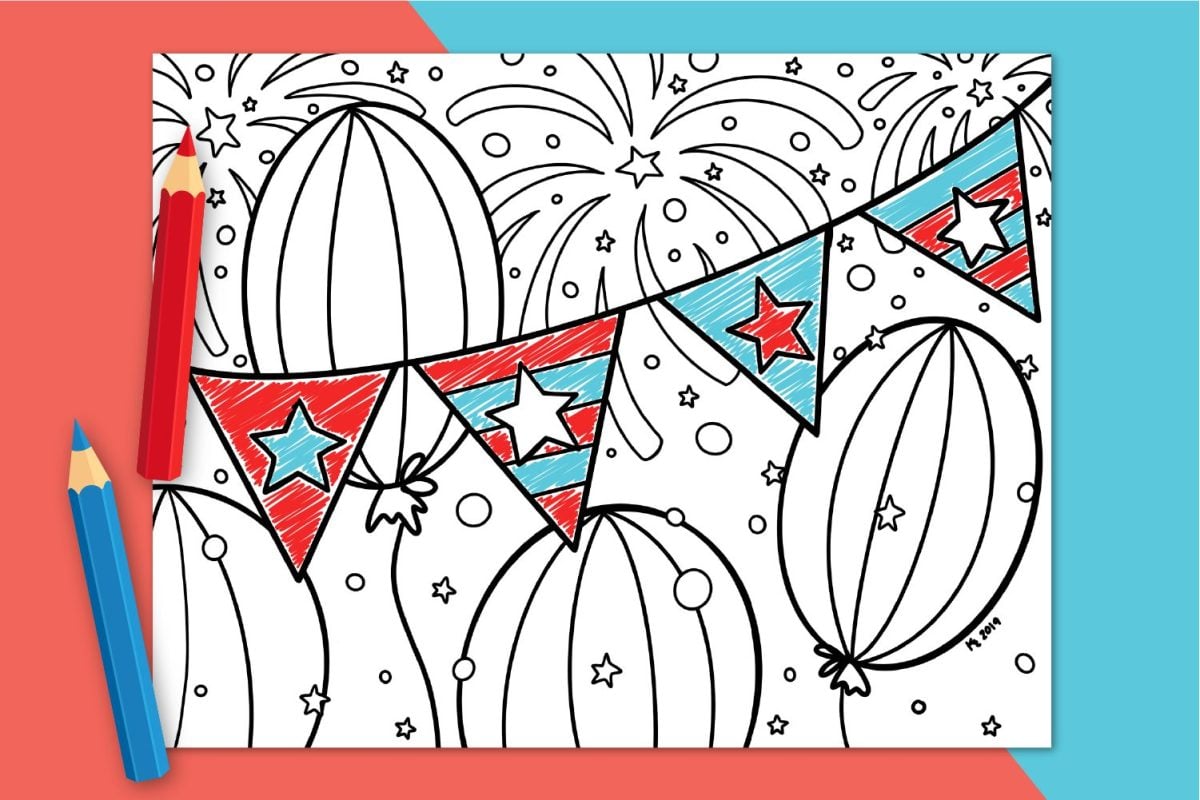 The 4th of July is a colorful holiday! Yes, patriotic decor, the American flag, and games for the 4th are definitely red, white, and blue. But when you watch those fireworks at night, literally ALL the fun colors explode! My boys are better at tolerating the loud and unexpected fireworks noise, so now they love shouting all the different colors and designs as they shoot up in the sky!
This 4th of July Coloring Page is perfect for kids of all ages, from toddlers and preschoolers and kindergarteners, to older kids and teens! Keep the kids busy while you all wait for the big fireworks celebration have an Independence Day coloring competition, or make it a quieter 4th of July activity if that's how you roll.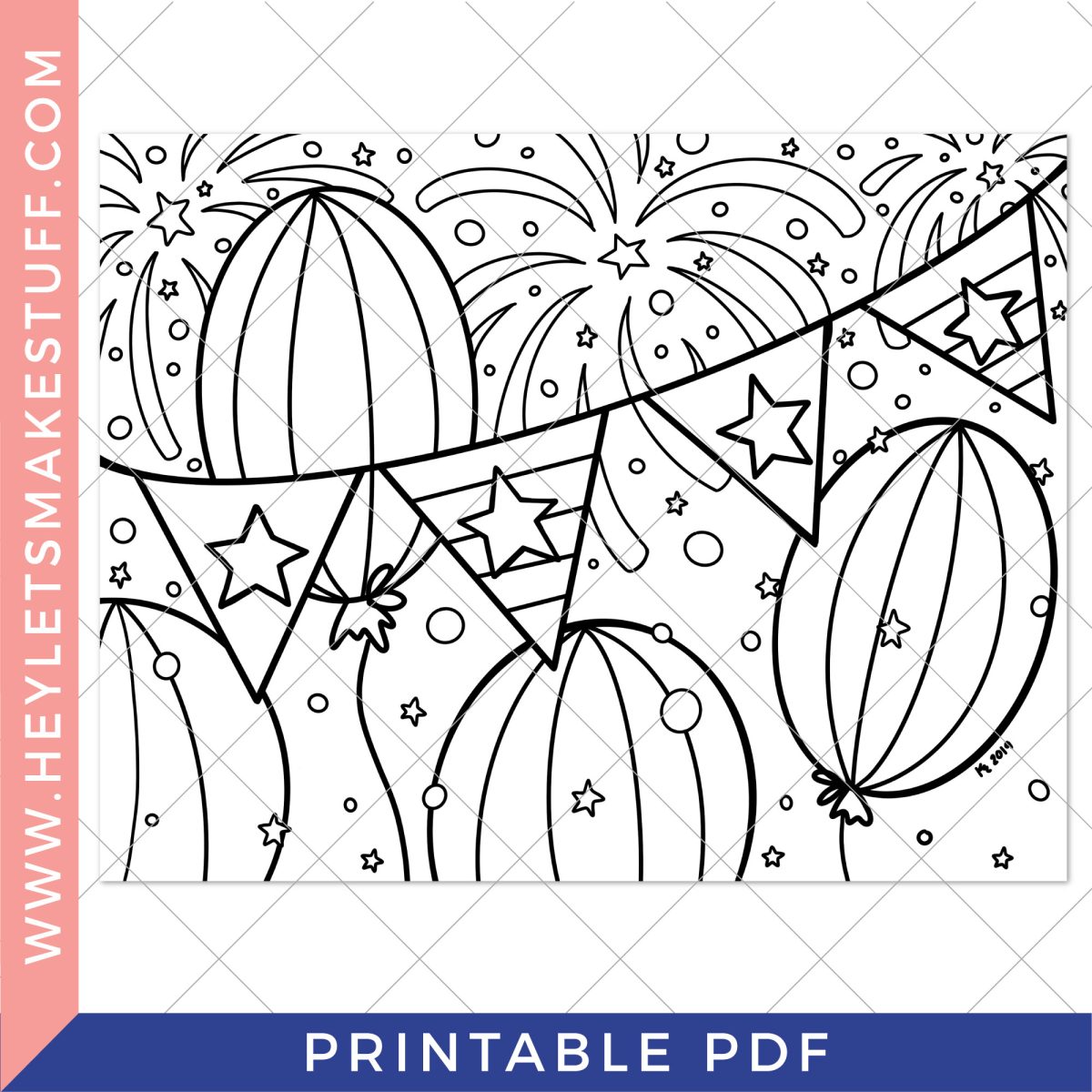 This free patriotic coloring page has balloons, confetti fireworks, and a banner! Let your creativity run wild coloring these patriotic symbols and then hang it up as a cute fourth of July decoration!
If you're looking for a fun way to pass the time this 4th of July, before the BBQ, waiting for the neighborhood parades, after the pool party, in between desserts, or while waiting for the sun to go down so the firecrackers and sparklers can come out, this free printable coloring page is perfect! It's Uncle Sam approved.
This printable coloring page fun for all ages—lots of details bursting with fun to color in this PDF file! Print on a high-quality paper and use your favorite pens, colored pencils, markers, or crayons to color!
Download the Free 4th of July Coloring Page under PRINTABLES P54
This file can be found in my Free Craft Resource Library. The file number is: P54.
Want access to this free file? Join my FREE resource library! All you need is the password to get in, which you can get by filling out the form below!
Check out even more free printable coloring pages for every season! These free coloring pages include every major holiday from Valentine's Day through New Year's Eve.
Buy the Fourth of July Printable Games Bundle
Want more fun for your 4th of July celebrations? Grab this printable games bundle! It includes a 4th of July Scavenger Hunt, a Patriotic Word Scramble, 4th of July Bingo, 4th of July ABCs, a fun 4th of July I-Spy Game (great for kindergarten kids!) and a 4th of July This or That.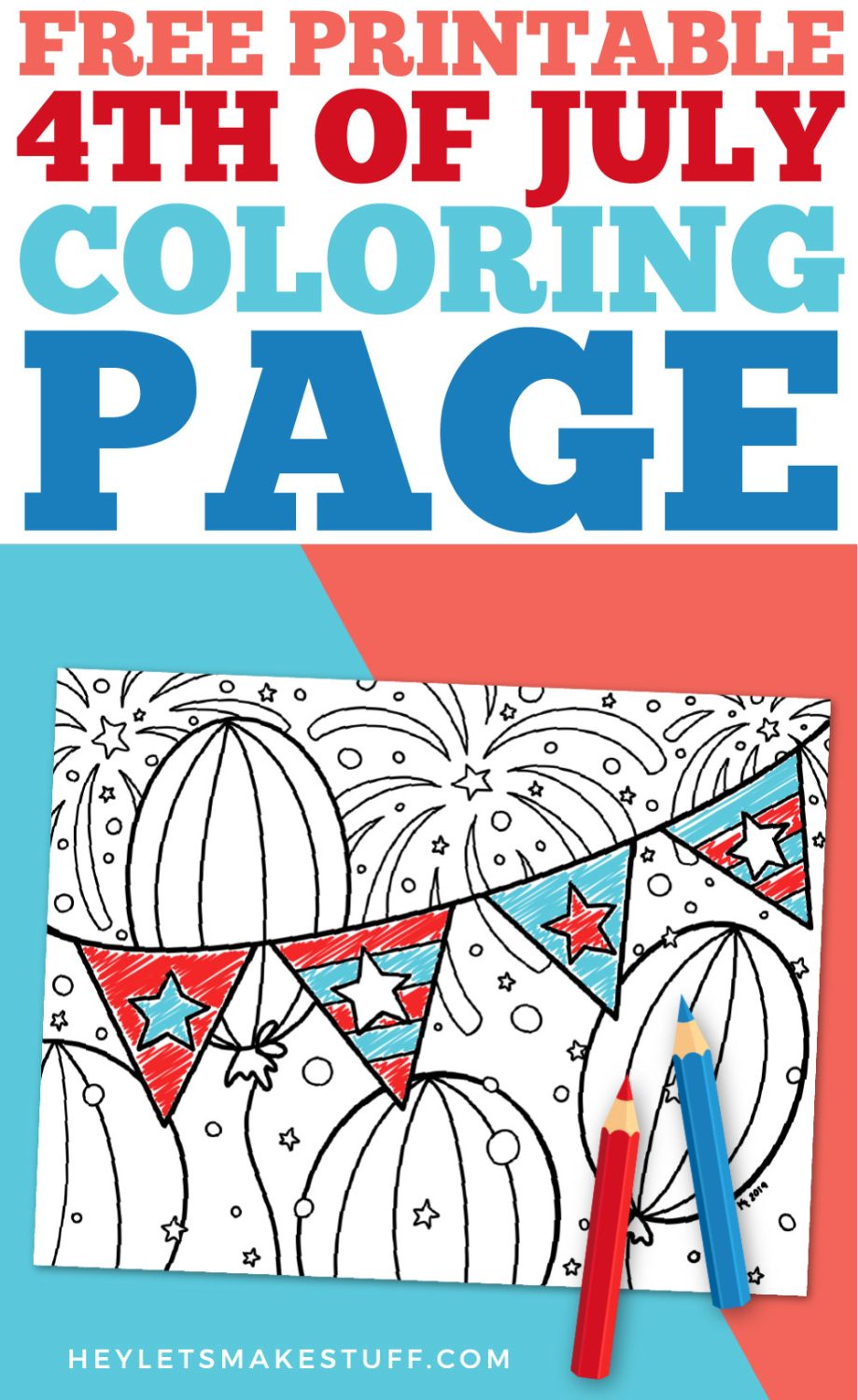 More Free Coloring Sheets
Want more coloring page fun? Check out these coloring pages for other times of the year!