Ever wonder how to get those gorgeous, multi-colored designs on your t-shirts, mugs, and more? It's a process called sublimation printing and is becoming popular in the crafting community. Here is everything you need to know about sublimation crafting!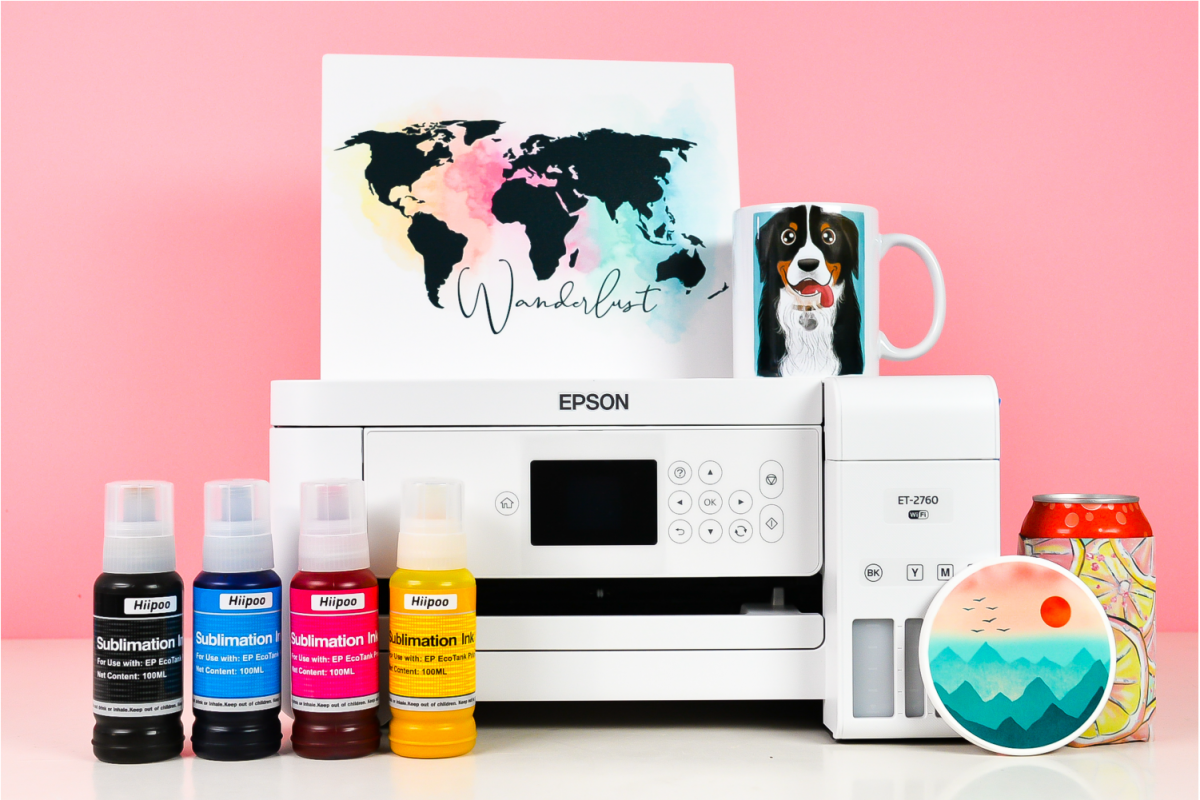 Crafting trends go in cycles, and right now sublimation is HOT! I let a lot of crafting trends pass me by (hello resin!) but I got hooked on sublimation printing and now it's evolved into a full blown hobby for me!
Join our Sublimation Made Simple Facebook group for tips, tricks, support, and resources!
I recently converted an Epson Eco-Tank printer into a sublimation printer I use for all my own designs. Now that I've done a ton of my own experimenting, I feel ready to answer all of the sublimation questions that come my way. If you're curious about getting started with sublimation printing or perhaps have a few questions, I'm sharing everything you need to know to get started today! Then in the upcoming weeks, I'll be sharing tons of tutorials, troubleshooting posts, and more to help you become an amazing sublimation crafter.
Full disclosure: I do not plan to get super technical in the ways of sublimation technology, large professional printers, specialized heat presses, etc. I'm here to help you make an adorable photo mug for grandma or that perfect gift for a friend. You can likely run a small online or craft fair shop using my tips and tricks, however I am not going to be able to help you run a big, professional sublimation shop. There are amazing companies that provide great support if you're looking for that kind of thing. Sublimation Summit is a fantastic resource!
That being said, I hope you find this post helpful and informative. If you have questions you don't see here, feel free to let me know in the comments. I'm always happy to help!
You can check out all of the posts in my sublimation printing series here (this list is updated as more posts are added):
Sublimation for Beginners Video
Start by watching my introduction video, then read on for even more details!
What is Sublimation Printing?
This is the most commonly asked question, and for good reason! Sublimation printing can be confusing and it has its own language and can be quite scientific.
If you want to get scientific (and feel free to skip this section if you're like, "OMG Cori, I just want to make a t-shirt"), we most often think of matter states in two ways:
Solid to liquid to gas (through melting and then vaporizing)
Gas to liquid to solid (through condensing and then freezing)
But there's also another way. You can go from a solid directly to a gas in a process known as sublimation. (You can also go from gas to a solid, in a process called deposition—which is how frost forms on your car on a cold morning).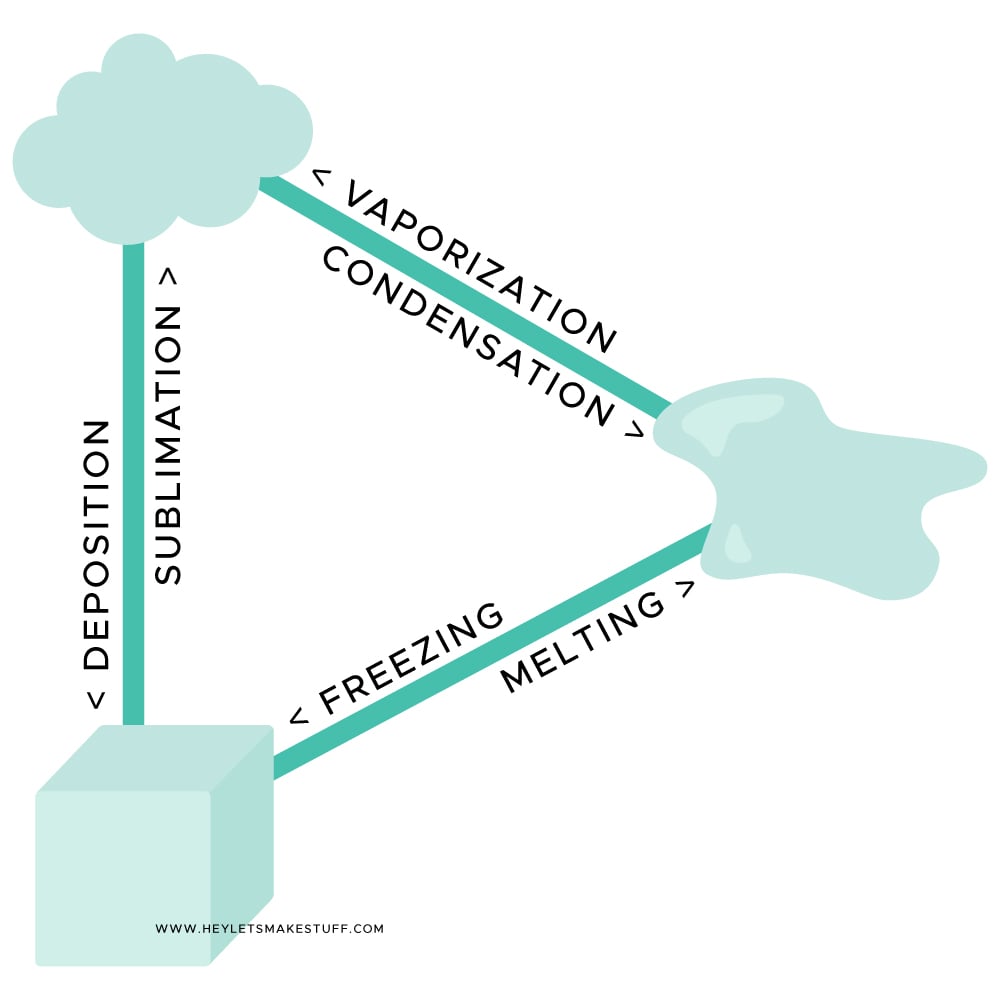 In simplest terms, you print a design using a sublimation printer, and then use high heat (a heat press, which we'll talk about later) to turn the solid ink into a gas which infuses the design permanently onto your substrate. I'll walk you through your first sublimation printing project in a future post!
If you're on my blog, you may be familiar with Cricut products. Cricut Infusible Ink is sublimation product. Read more about Cricut Infusible Ink. It starts as a solid ink transfer sheet and then is heated to sublimate the ink onto the substrate, like with this mug: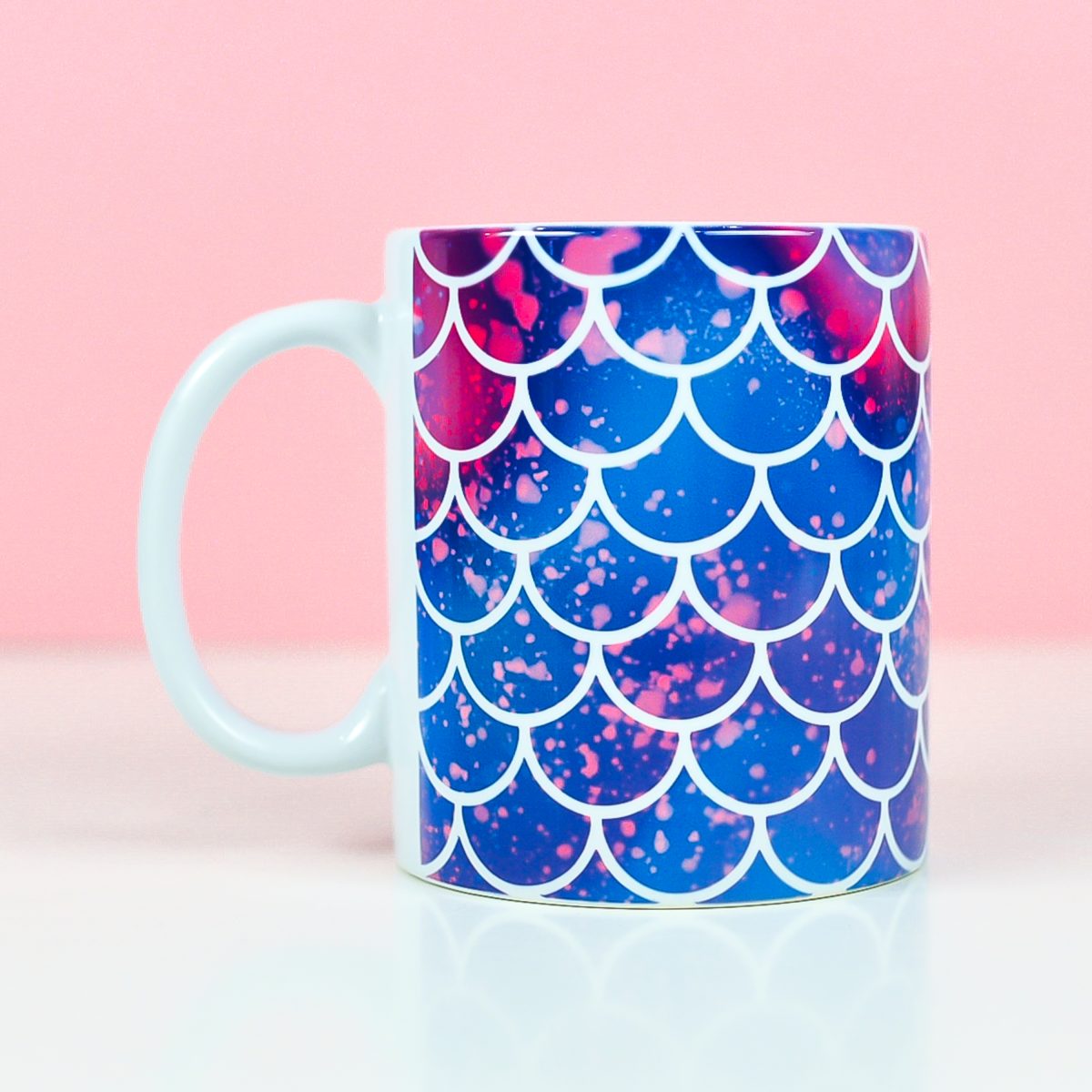 The beauty of sublimation printing is that you can print and transfer nearly anything! You are not limited to the colors of iron on vinyl or Cricut Infusible Ink. Have a photo you'd like to turn into a keepsake? You can print and use the sublimation process to transfer it! You can also use your own design programs or download free or paid designs.
Can I Use My Current Inkjet Printer?
Unfortunately, no. The inkjet printer you're already using in your home or office will not work for sublimation printing. However, many crafters are converting Epson EcoTank inkjet printers into sublimation printers! I'll be sharing how I converted my Epson Eco-Tank printer to a sublimation printer in an upcoming post (all of these photos were taken before my conversion).
You will want a NEW printer—specifically an Epson EcoTank printer—to do this. While it's technically possible to clean an existing EcoTank printer, the process is difficult and results are hit or miss. So my recommendation is a new printer, all the way.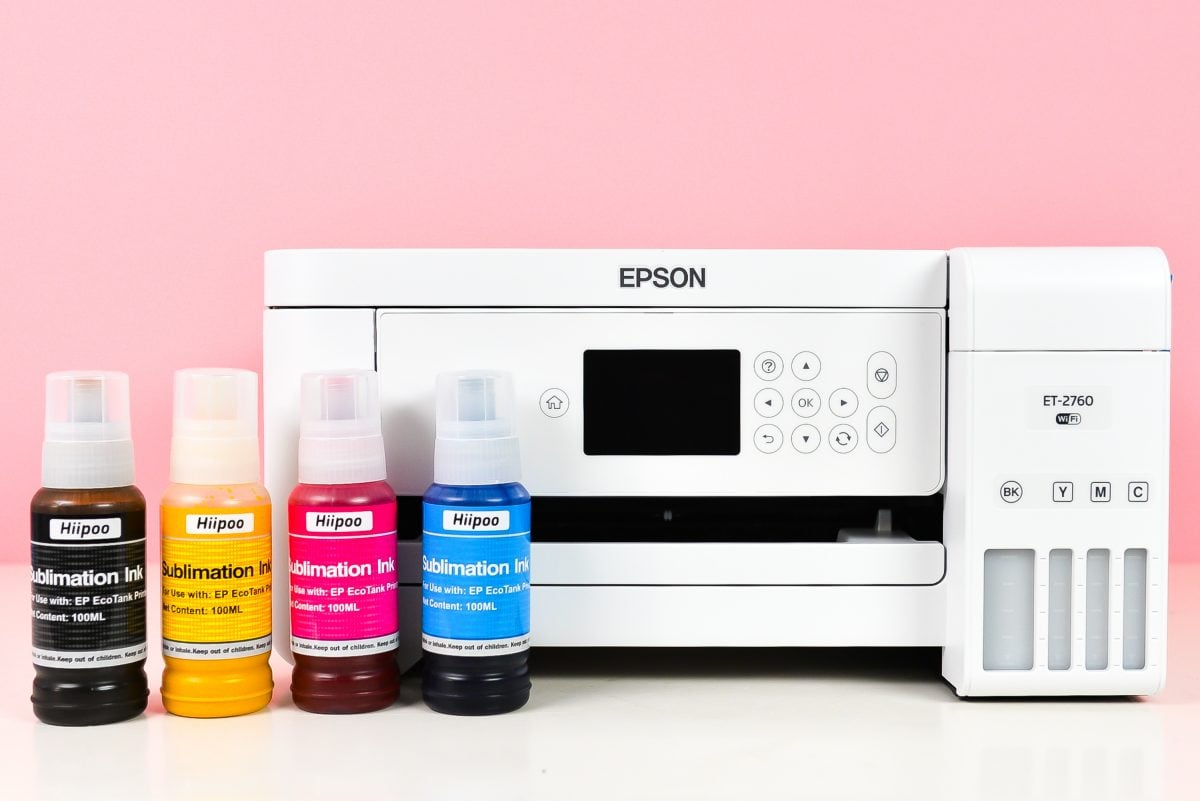 You can also purchase a specialized sublimation printer, however, they cost more and are geared toward those running sublimation businesses. Swing Design has a bunch of Sawgrass printer bundles, if you'd like to go the more professional route.
Do I Need a Cricut Machine?
No, you actually don't need a Cricut machine! Yes, I know most of my tutorials here are for Cricut crafting, but all you need is a design, a printer, and a heat source, which we'll talk about in the next section. You can, of course, use your Cricut if you're using Infusible Ink specifically.
What Materials Do I Need for Sublimation Printing?
In order to successfully transfer an image from your printed design to substrate (i.e. blank), you need three basic items. I'll review them below and provide you with a few options.
1. A Printer with Sublimation Ink
As I mentioned before, you can't print with just any old printer. The most popular option is to purchase an Epson EcoTank printer and convert it to a sublimation printer. You will also need specialized sublimation ink. The inks I use are fairly inexpensive and work well with the converted Epson printer.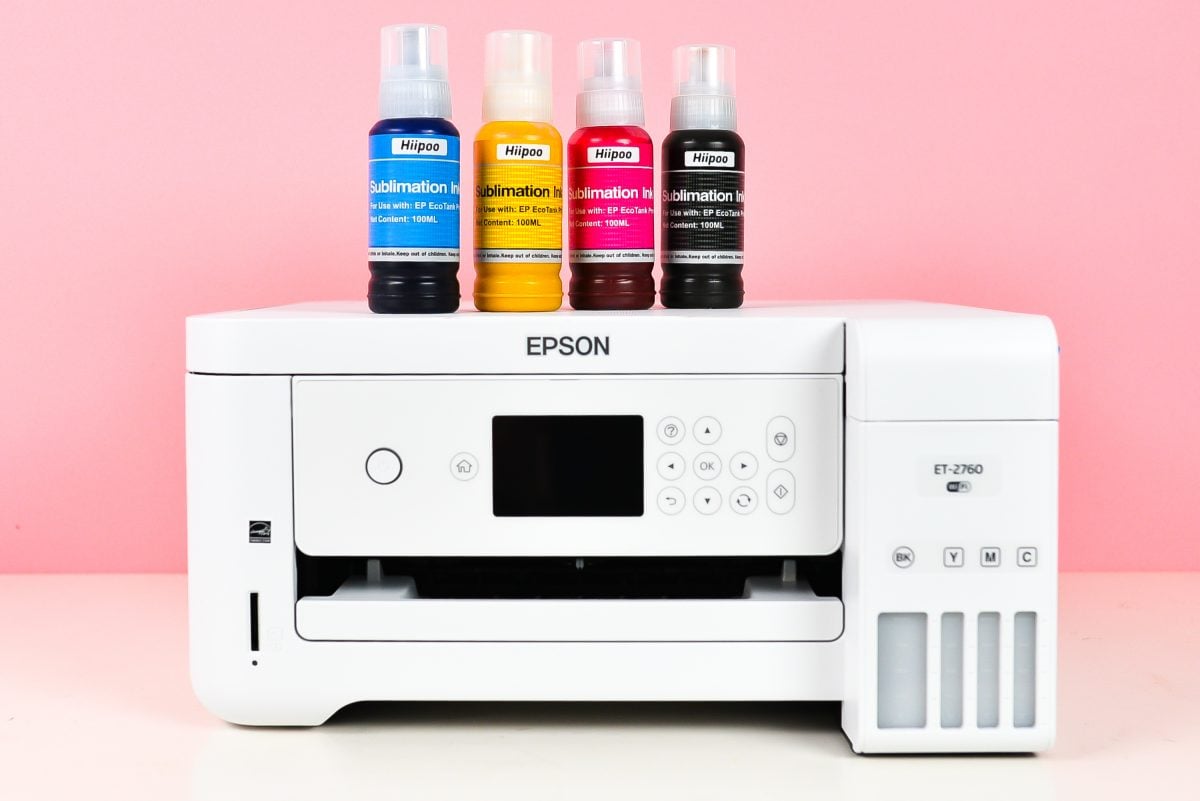 That being said, you can purchase a fancy sublimation printer. However, there are more costly and ink typically costs hundreds of dollars to replace. These printers come with their own software and are geared more toward the professional sublimation printer, rather than a hobby printer. I'm really focusing here on sublimation printing for crafting.
2. A Heat Press
Sublimation ink is transferred through high heat. Unfortunately, your household iron won't do the trick. It doesn't get hot enough.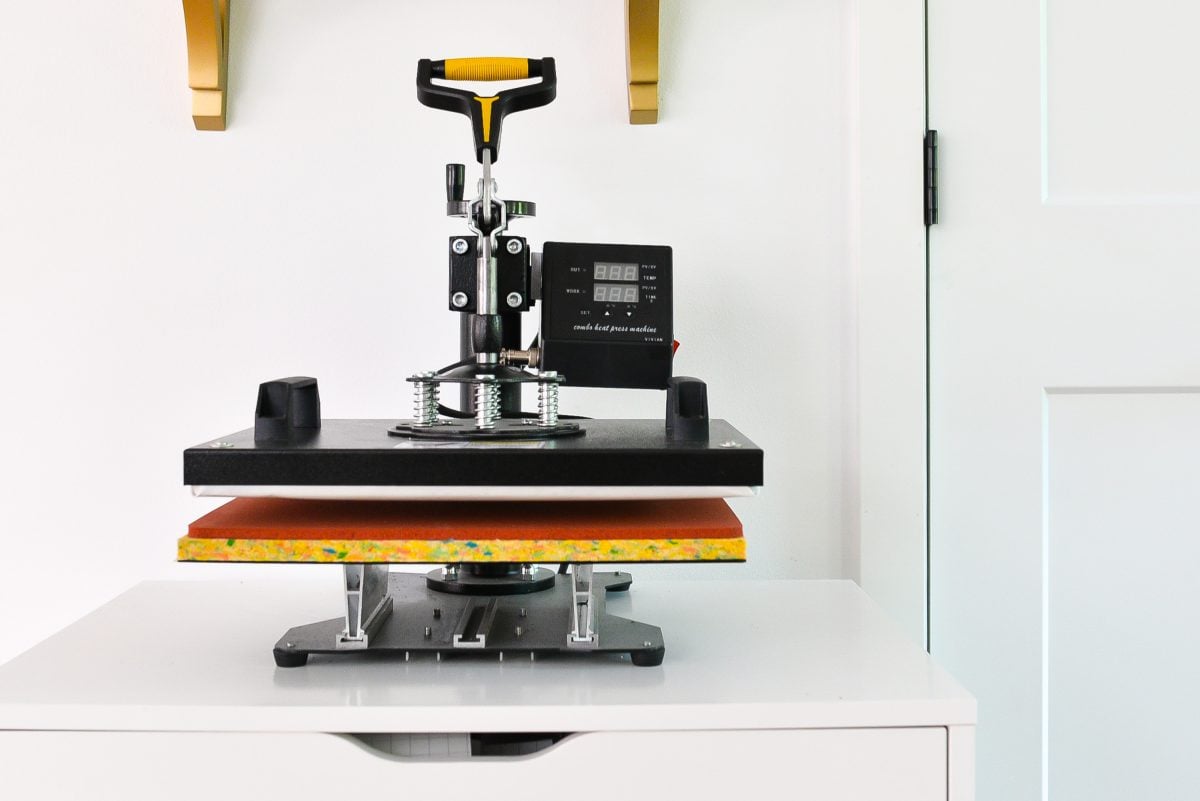 Here are a few that I have used:
There are other options as well, like using mug wraps in a convection oven or SubliShrink and a heat gun. Depending on interest, I can do posts on those things as well!
3. Sublimation Paper
You need a special type of paper for your sublimation printer. Regular printer paper just won't do the trick. Sublimation paper is meant to withstand high temperatures and release the ink during the transfer process. I will compare different brands in a future post, but I've been using Hiipoo and have good results.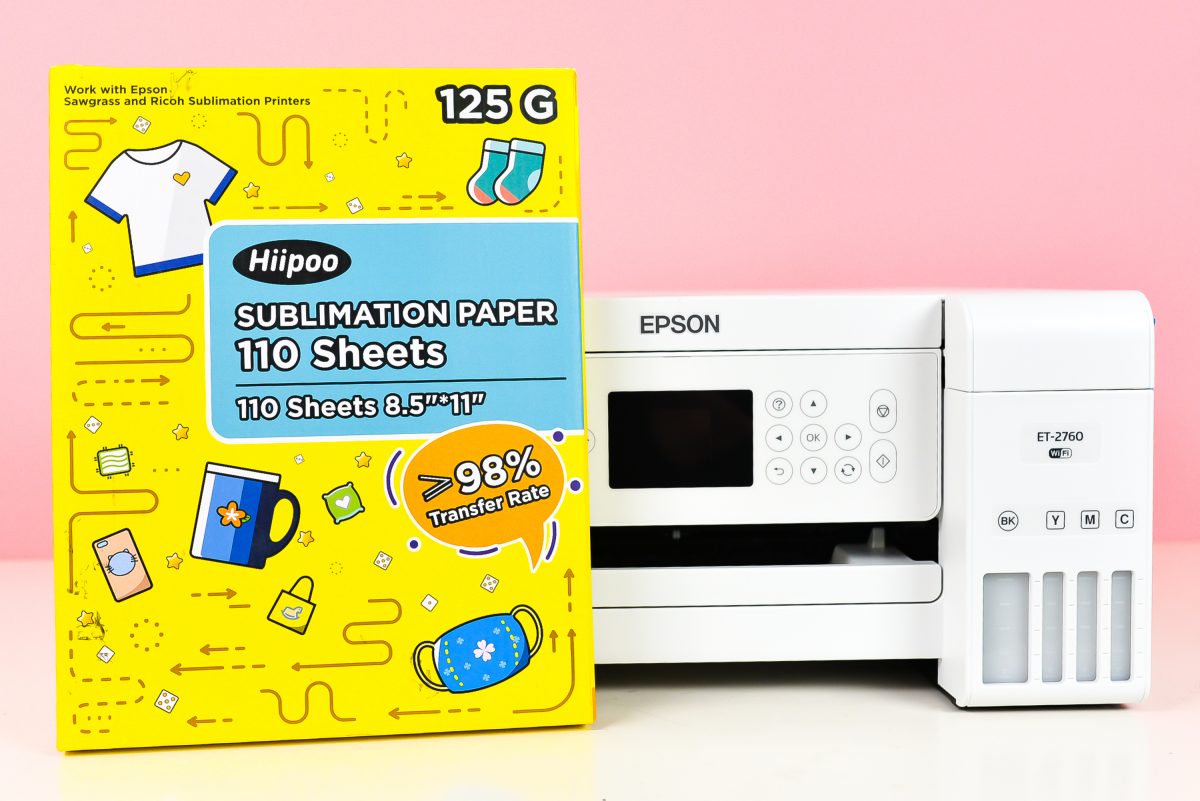 How is Sublimation Different than Heat Transfer Vinyl (HTV / Iron-On) or Printable HTV?
Heat transfer vinyl simply sits on top of your shirt or blank item, while the sublimation printing process actually infuses the ink into the fibers/surface of your item. That is what makes it permanent. If you'd like to see a project using both, check out this Summer T-Shirt.
While you can print directly on printable HTV and then use your Cricut to cut out the design, it acts the same way plain HTV does, being iron onto the substrate instead of into the substrate. While this may be a cheaper alternative to sublimation printing, after a while your design may start to crack or peel—even if you do everything right.
If you want a multi-colored, permanent image transferred into a shirt (or any sublimation-ready substrate), then sublimation printing will be your best bet!
How is Sublimation Different than Cricut Infusible Ink?
Like I mentioned above, Cricut Infusible Ink is a sublimation product. Both sublimation prints and Cricut Infusible Ink need heat to turn the ink into a gas and infuse the product.
Cricut Infusible Ink is a bit more limited, though. You can use either sheets of solid/patterned infusible ink, which you need to cut with a Cricut machine, or Infusible Ink markers to draw/color and image. For example, I made these Summer Coasters using four different Cricut Infusible Ink transfer sheets. I created the design but the colors were not editable—these are the colors of the actual sheets.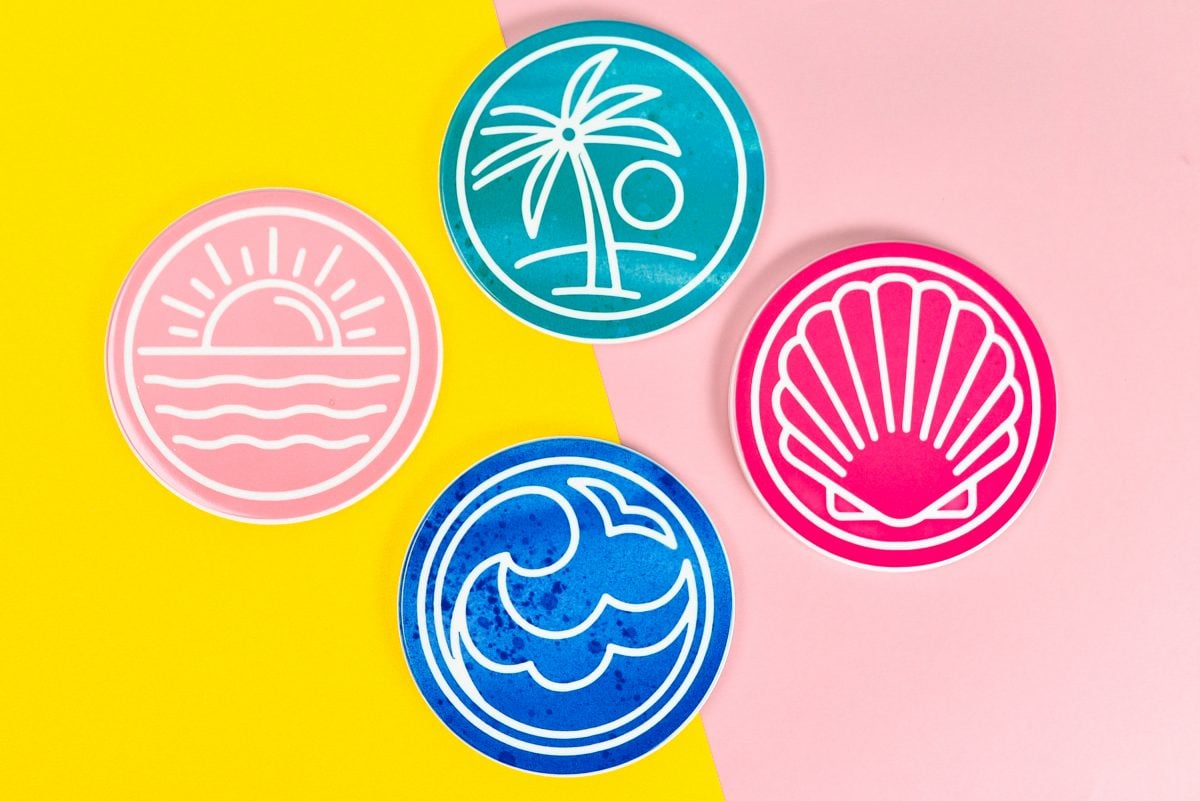 While you can make beautiful products with both, sublimation printing is limitless. You can print nearly any color and pattern with detail you just can't achieve with transfer sheets or markers alone.
What Kind of Substrates Can I Sublimate?
There are sublimation blanks available for almost anything, from t-shirts, to keychains, to tumblers, and more. For an item to work with sublimation ink, it needs to be primarily polyester or have a special poly-coating. For example, your standard household mug won't work because it doesn't have the special poly-coating. I've compiled a list of the most popular sublimation blanks, which I'll be sharing in an upcoming post.
Typically for clothing and apparel items, you want at least 75% polyester. You can go down to 50% but any lower than that and your ink may fade over time. The lower the polyester makeup, the more "vintage" and less bright your final design will appear.
Sublimation blanks are often referred to as substrates. You may see me use the word interchangeably throughout this blog post and future ones.
Can I Sublimate a Cotton Shirt or Regular Coffee Mug?
As mentioned above, in order to sublimate, the material needs to be mostly polyester or poly-coated. A standard coffee mug won't work. It does not have the coating, which allows the ink to be directly infused into the mug. A poly-coated mug looks just like a regular one, though! So be careful not to mix them up.
Cotton shirts cannot be sublimated on directly. However, you can purchase a sublimation coating spray for use on shirts. This coating allows you to sublimate on materials you wouldn't normally be able to. I have a test of a few different brands to share soon as well!
How Much Does Sublimation Printing Cost?
Costs can vary, however, the largest cost will always be your printer and ink. The printer is, of course, a one-time cost, but you will need to replace ink over time. An Epson Eco-Tank printer and Hiipoo ink for example, will cost you a few hundred dollars. A professional grade sublimation printer and ink, however, can cost thousands of dollars. It honestly depends on what brands you choose.
Then your other costs are substrates, which range from super inexpensive to quite pricey. My favorite place to purchase is Condé Systems, though I've found a lot of good blanks on Amazon as well. If you're going to be be sublimating a lot of the substrate, make sure to buy in bulk to save money.
As mentioned before, I am a hobby sublimation printer, so I don't need anything super fancy. I plan to stick to the basics and try to share products I believe are reasonable for crafters!
I hope you found this sublimation overview helpful! Stay tuned for more sublimation posts in the upcoming days, including how to convert that Epson EcoTank printer so you can get started on your sublimation crafting journey too!