Want to make beautiful, permanent mugs using your Cricut? The Cricut Mug Press is here to make it easy! Learn all about the Cricut Mug Press and get your questions answered about this newest Cricut machine.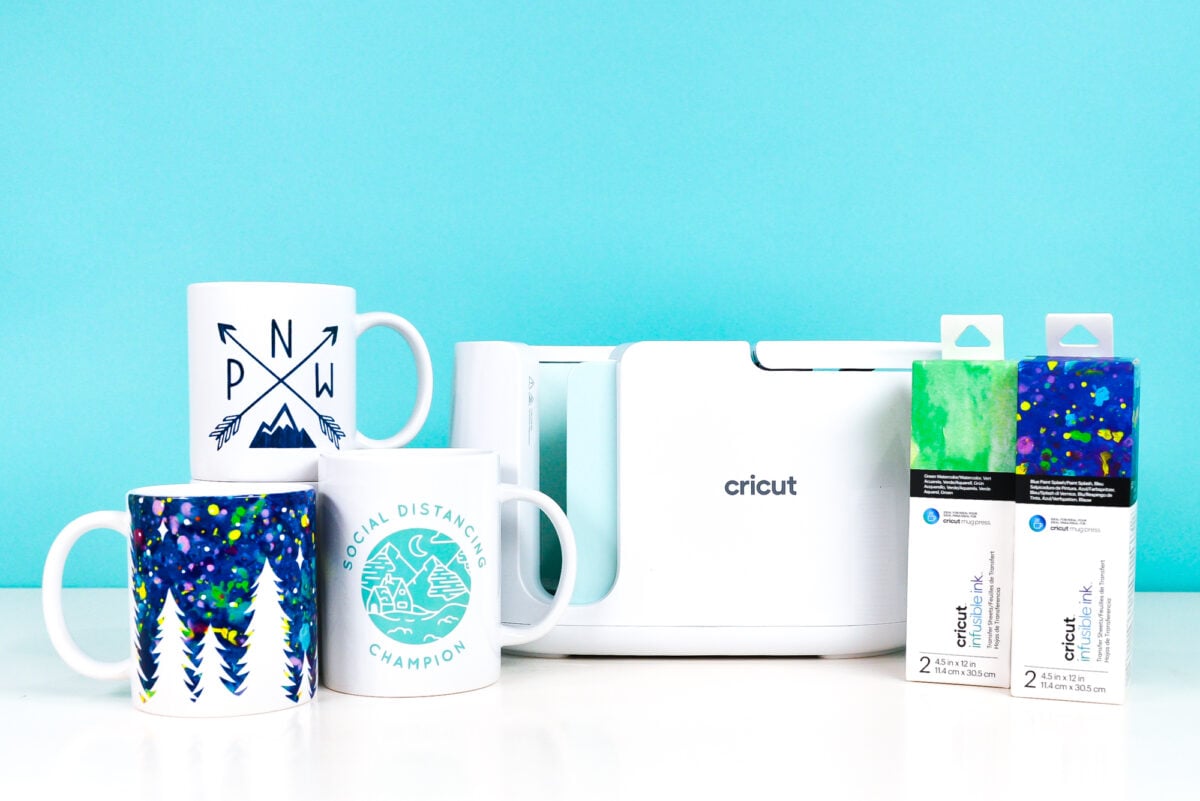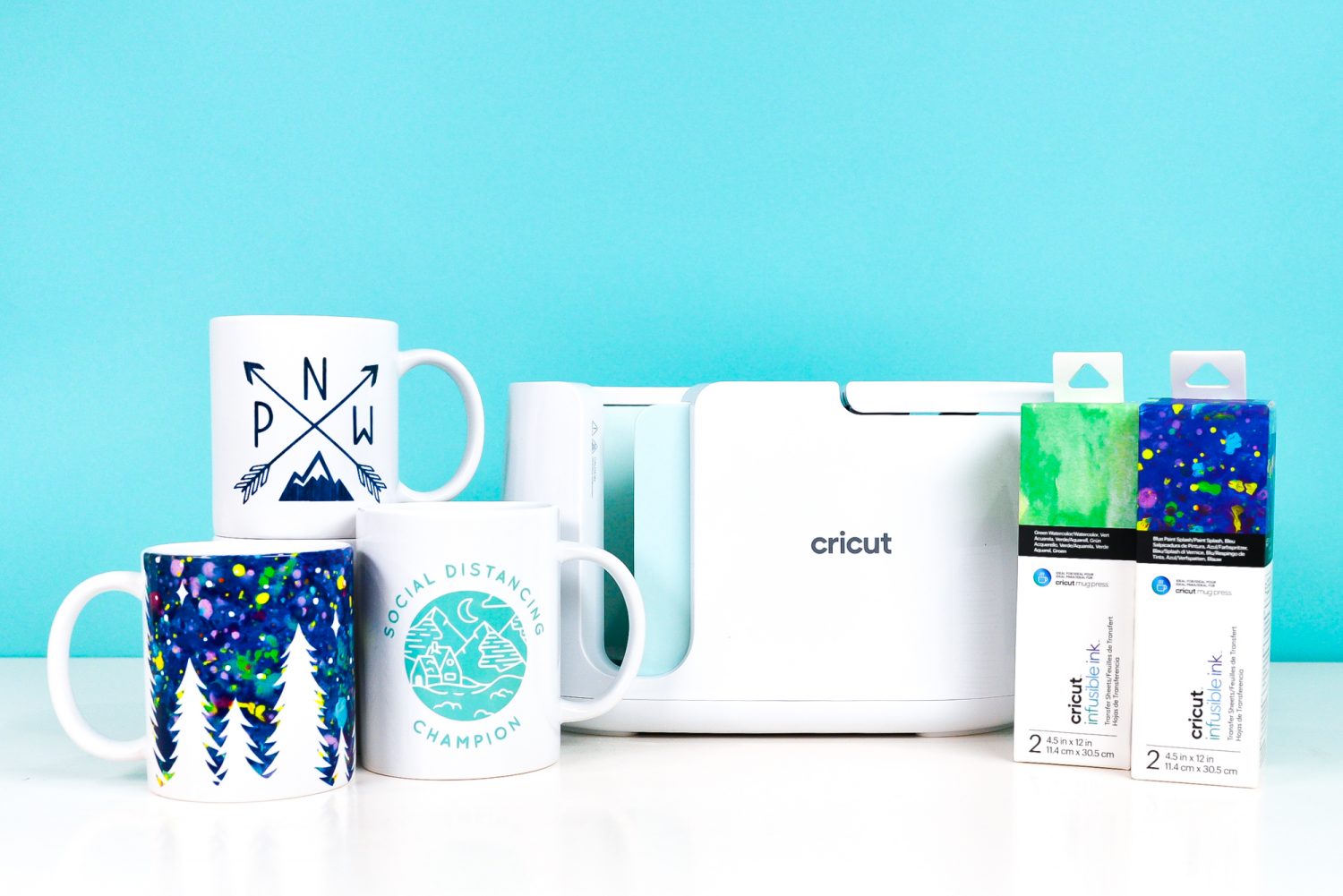 This post is sponsored by JOANN.
I am always thrilled to share new Cricut products with you here, and today I'm happy to be partnering with my favorite craft store JOANN to tell you all about the new Cricut Mug Press! This new curved heat press machine allows you to easily create high quality, permanent designs on mugs using sublimation—no more peeling vinyl!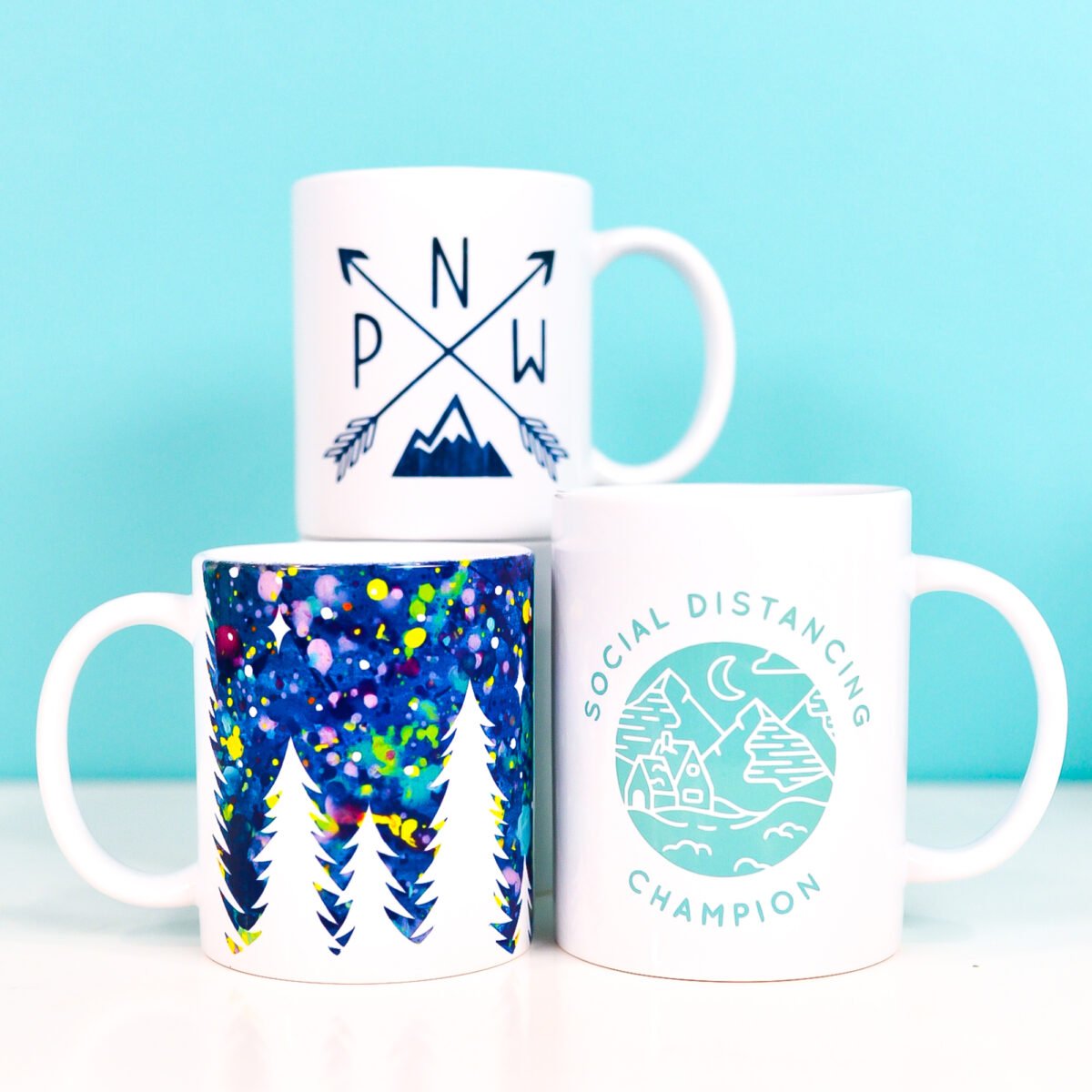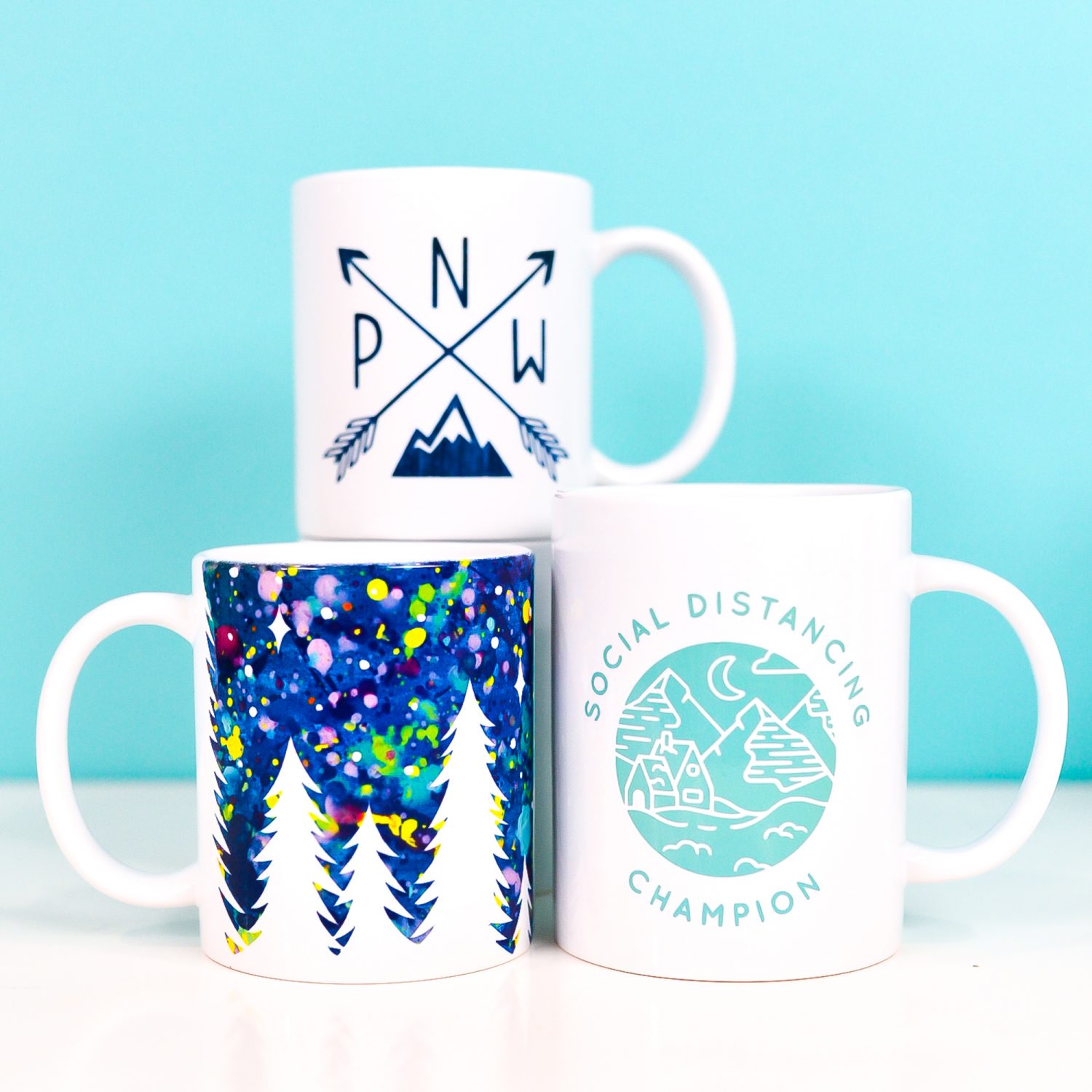 In today's post, I'm going through all the details on the new Cricut Mug Press, plus I'm answering all of questions I've received on social media about it. My post tomorrow will have an overview of making a simple mug project.
Then in upcoming posts, I'll share different techniques for creating all sorts of different designs, plus tutorials where I compare and contrast different techniques, materials, and more!
You can check out all of the posts in my Cricut Mug series here (this list is updated as more posts are added):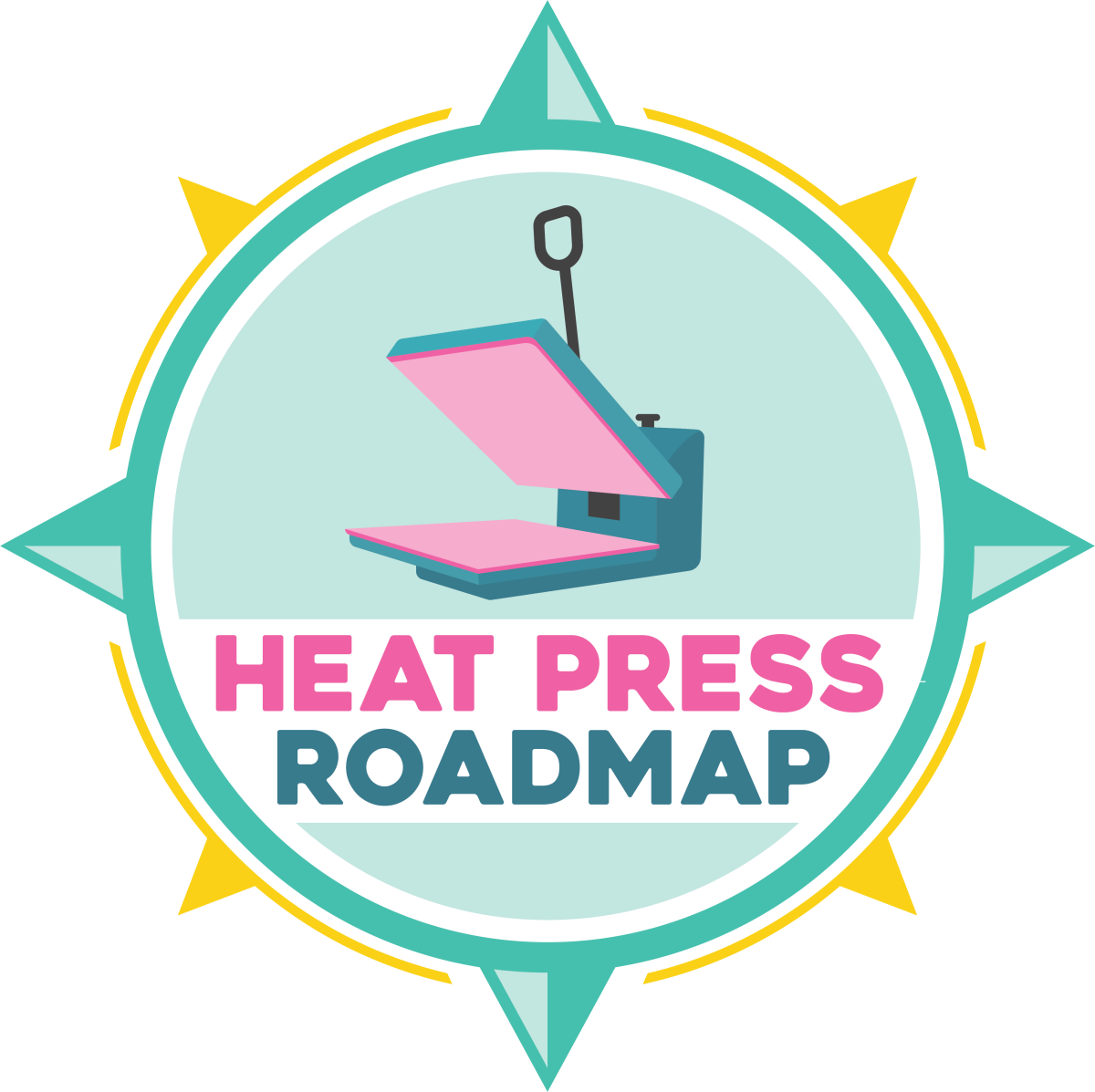 What's in this post?
What is the Cricut Mug Press?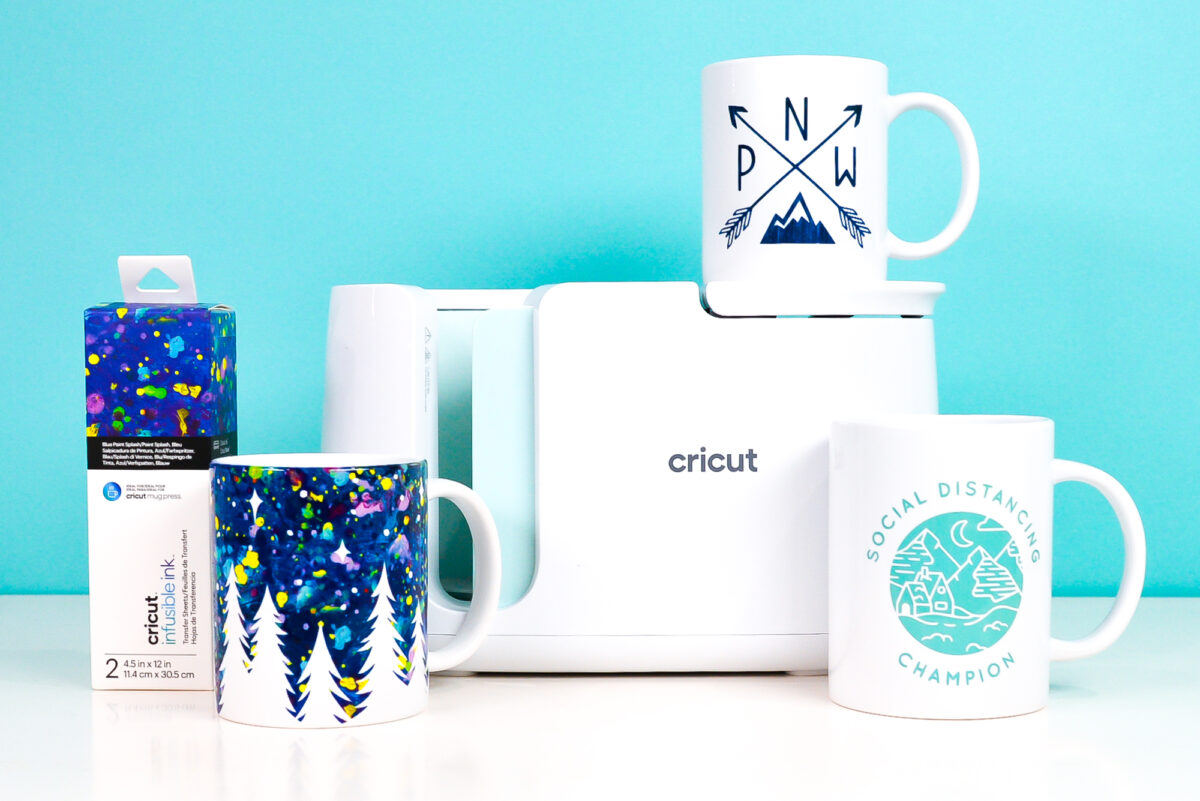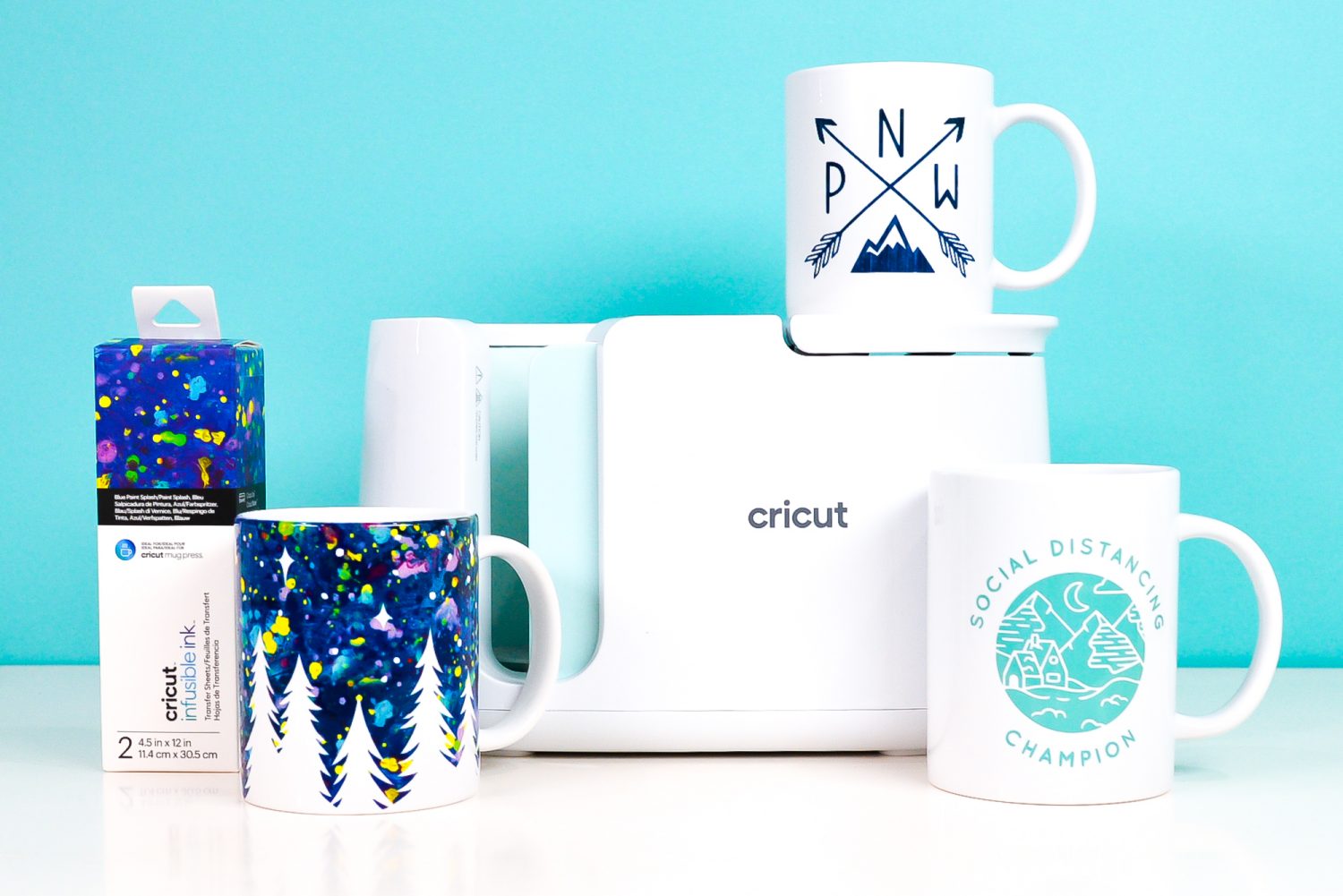 The Cricut Mug Press is no-fuss, easy-to-use machine that you can use to make mugs that are permanent and dishwasher/microwave safe. Images are "sublimated" onto the mug using the high heat and pressure of the Cricut Mug Press—creating a perfectly flat, totally permanent, incredibly vibrant image on the mug.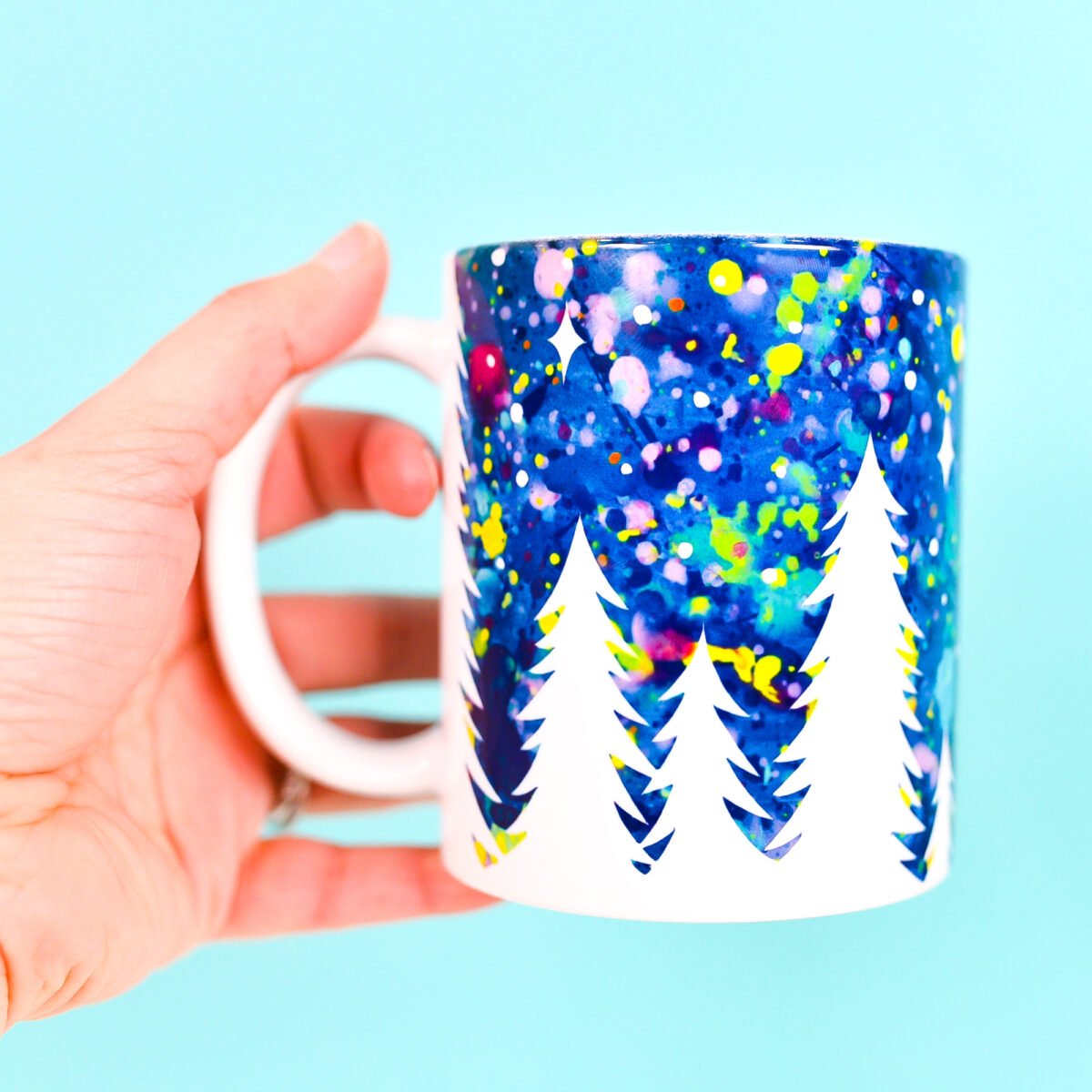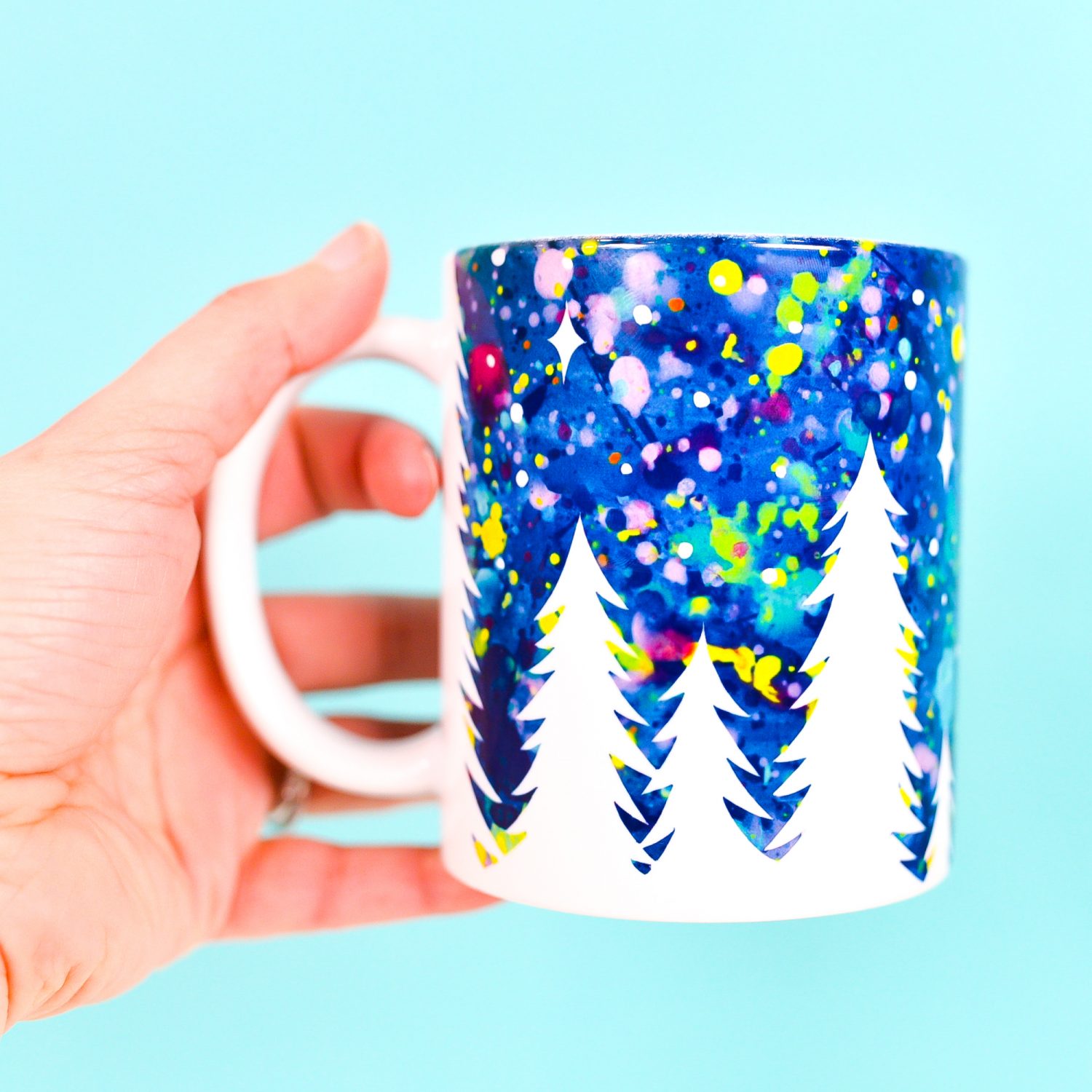 No more carefully hand-washing your mugs or worrying about peeling vinyl! Sublimation is, in my opinion, the best way to craft mugs!
The images for the mugs are cut from Infusible Ink transfer sheets or drawn using Infusible Ink markers/pens. Learn more in my posts What is Cricut Infusible Ink? and How to Use the Cricut Infusible Ink Pens & Markers.
You can also use other sublimation transfers with the Cricut Mug Press, which I'll touch on later in this post.
How does it work?
So how does the Cricut Mug Press actually work? Basically, you'll cut or draw the design using your Cricut, tape it to your mug, stick it in the Cricut Mug Press, press down the lever on the right, and a few minutes later pull out a beautiful mug!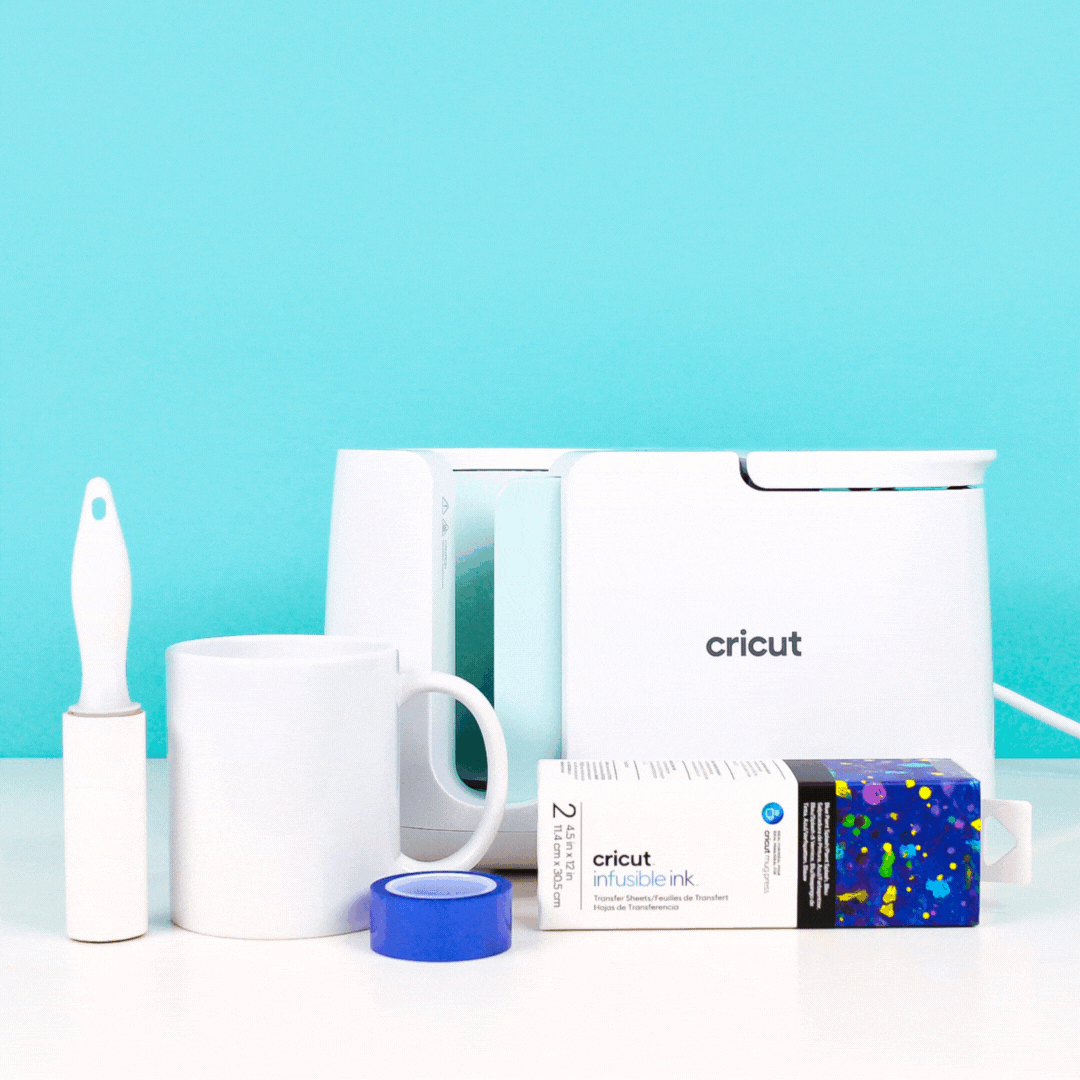 Again, I'll be going into WAY more detail in my next post about the actual process, but that's the gist—pretty mugs, made easy! It's the perfect addition to your craft room.
What Cricut machine works with the Cricut mug press?
Good news! You can use your Cricut Maker, Cricut Explore, or Cricut Joy to cut or draw designs for use in the Cricut Mug Press.
And here's a fun one—you actually don't even need a Cricut cutting machine at all! There are ways to use the Cricut Mug Press to make awesome mugs without a Cricut. I'll touch on that later in this post.
What's in the box?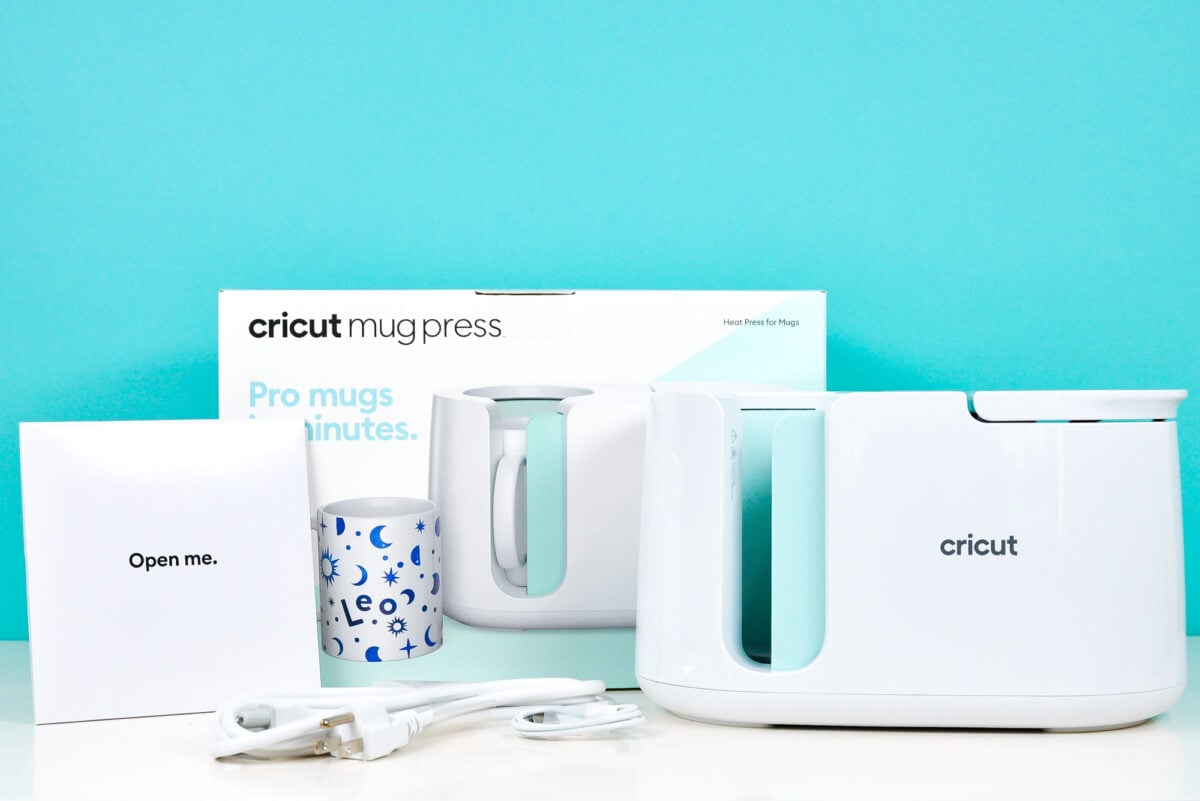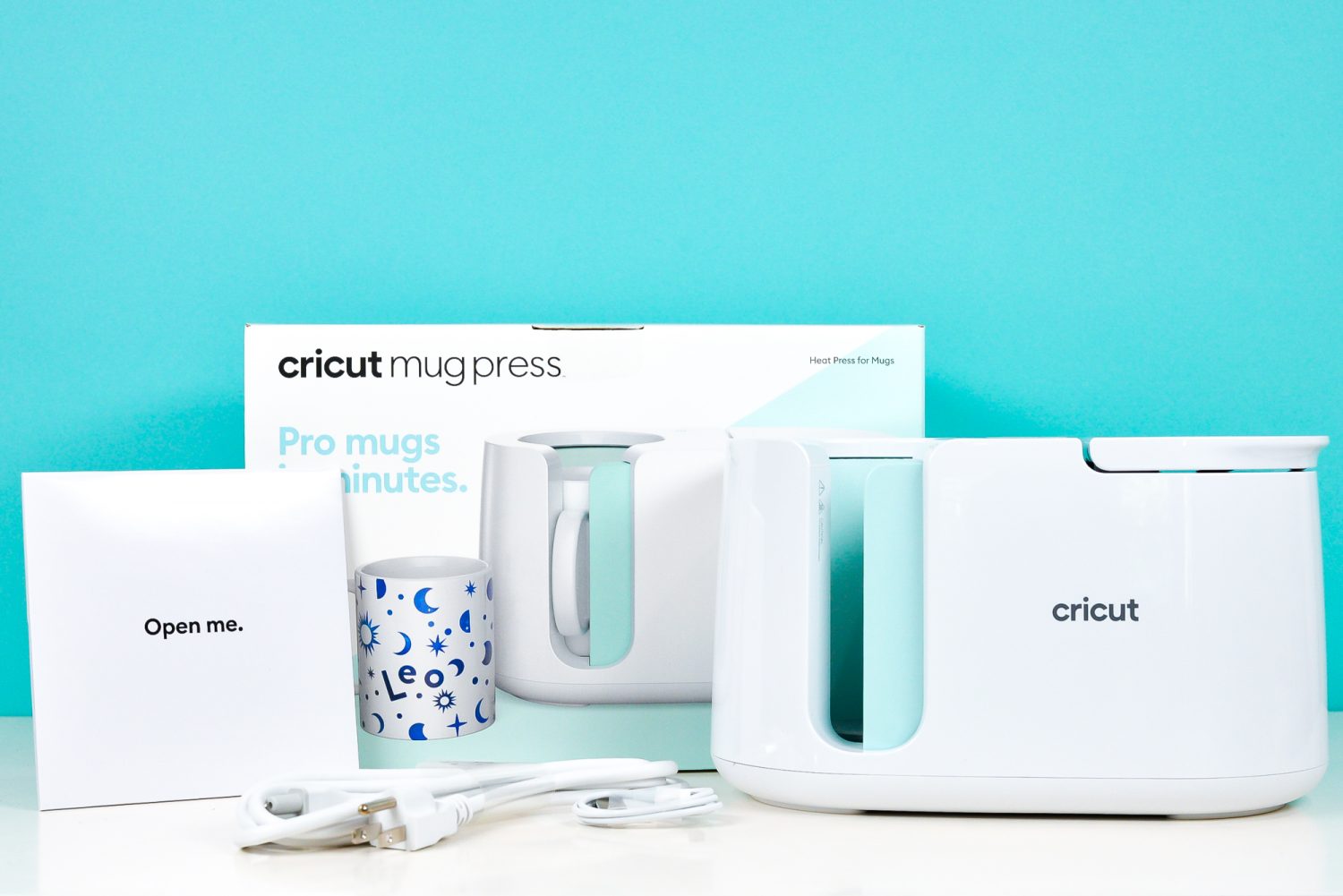 Let's open the box! Inside the box, you'll find the Cricut Mug Press, a packet that says "Open Me" that contains basic set up instructions and warranty information, a power cord, and a micro-USB to USB-A cable for connecting the machine to your computer.
Important: my Macbook doesn't have a USB-A cable port. It only has USB-C ports. Which meant that I needed to purchase a separate USB-A to USB-C adapter. I know many Mac owners have these lying around, but I didn't, so I went to my local office supply store and pick one up so I could set up my press. Luckily the office supply store is right across the parking lot from JOANN, so I got a little crafty shopping in as well!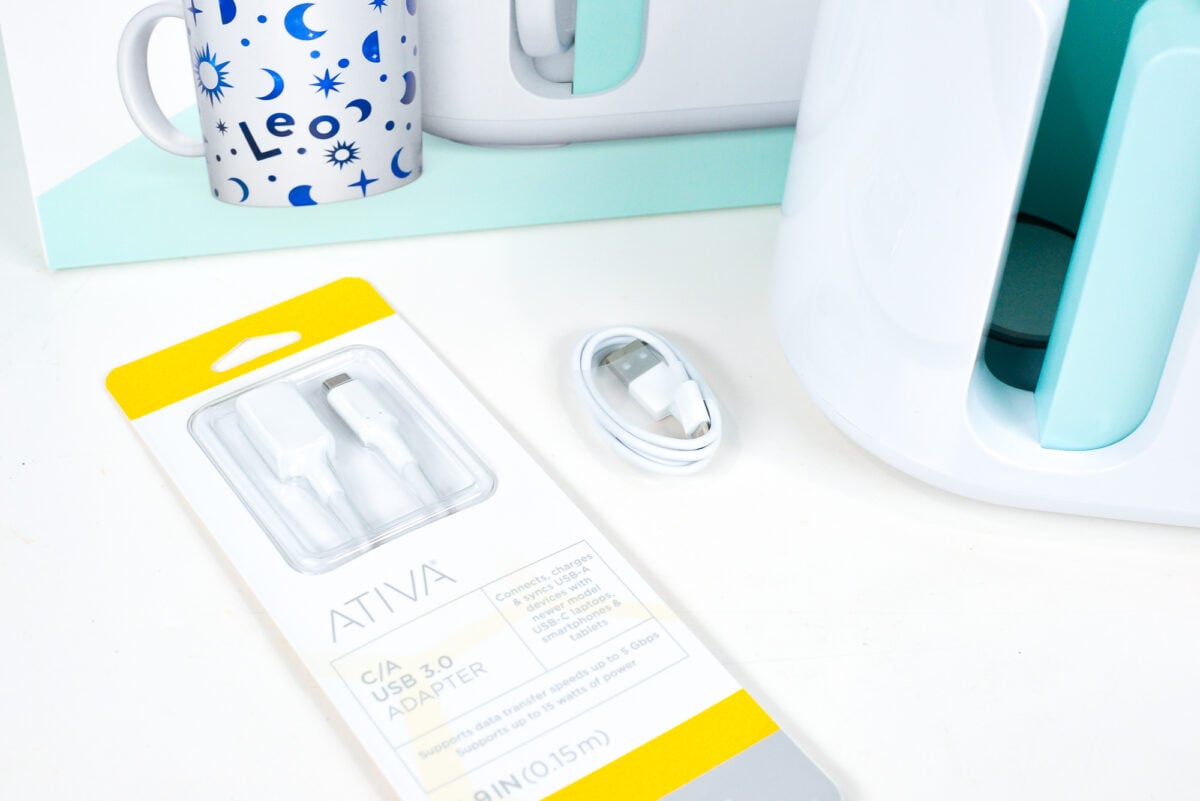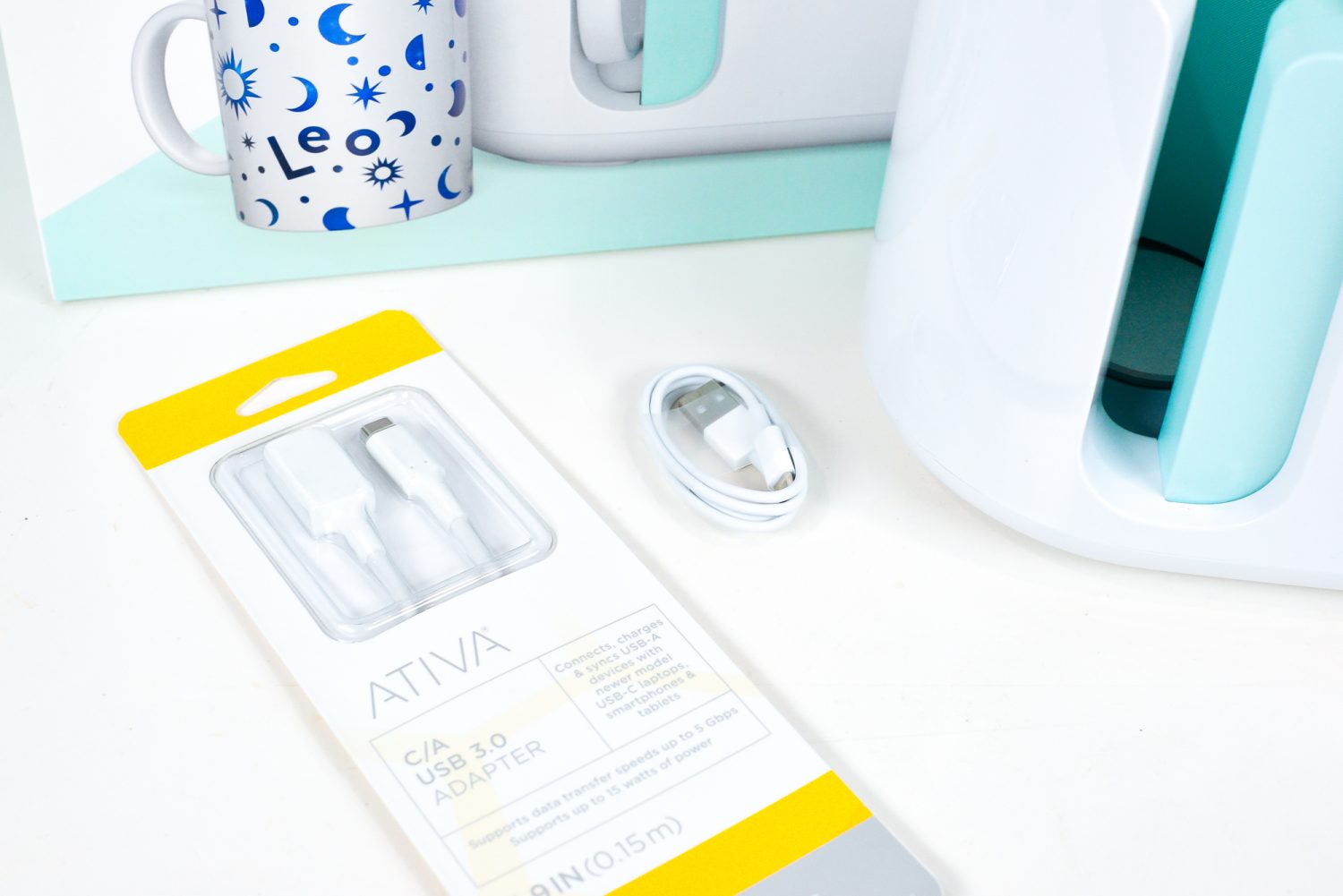 How do I set up my Cricut Mug Press?
To set up your Cricut Mug Press, you will need a computer (not a mobile device) and access to the internet.
On top of your Cricut Mug Press, you'll see a sticker over the button directing you to go cricut.com/setup. You'll only need to do this if you've never used Cricut Design Space before. Like I said above, you can use the Cricut Mug Press without a Cricut cutting machine, so start here if you've never made a Cricut account before.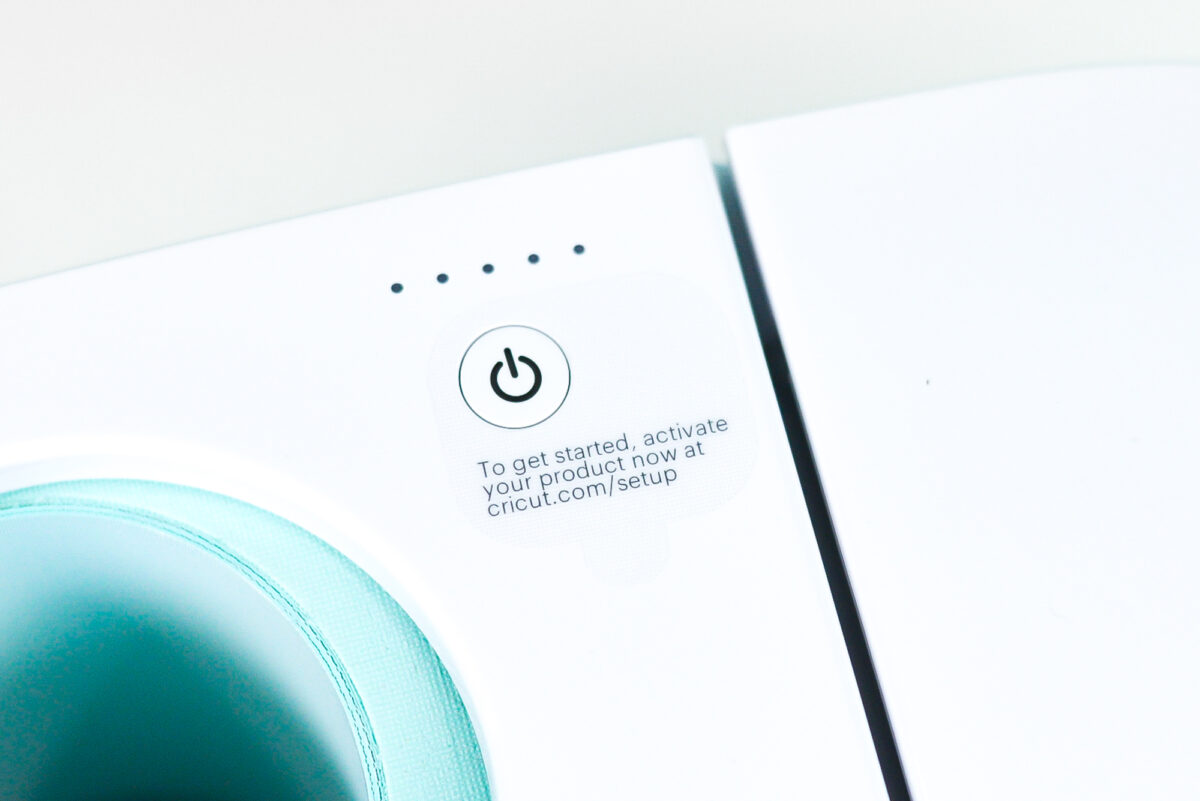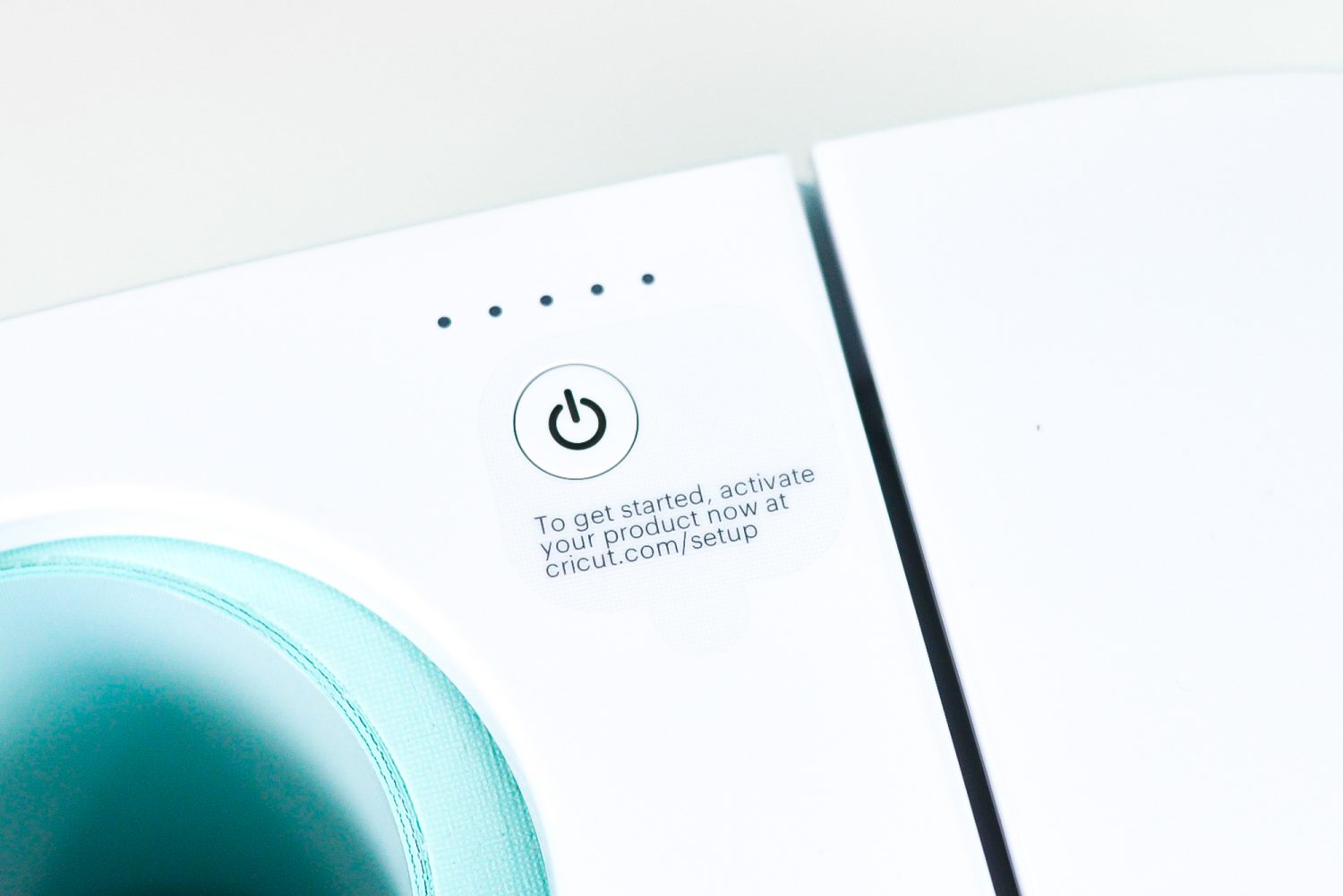 If you already have a Cricut account, open Cricut Design Space and go to the menu in the upper left. Click on New Machine Set Up.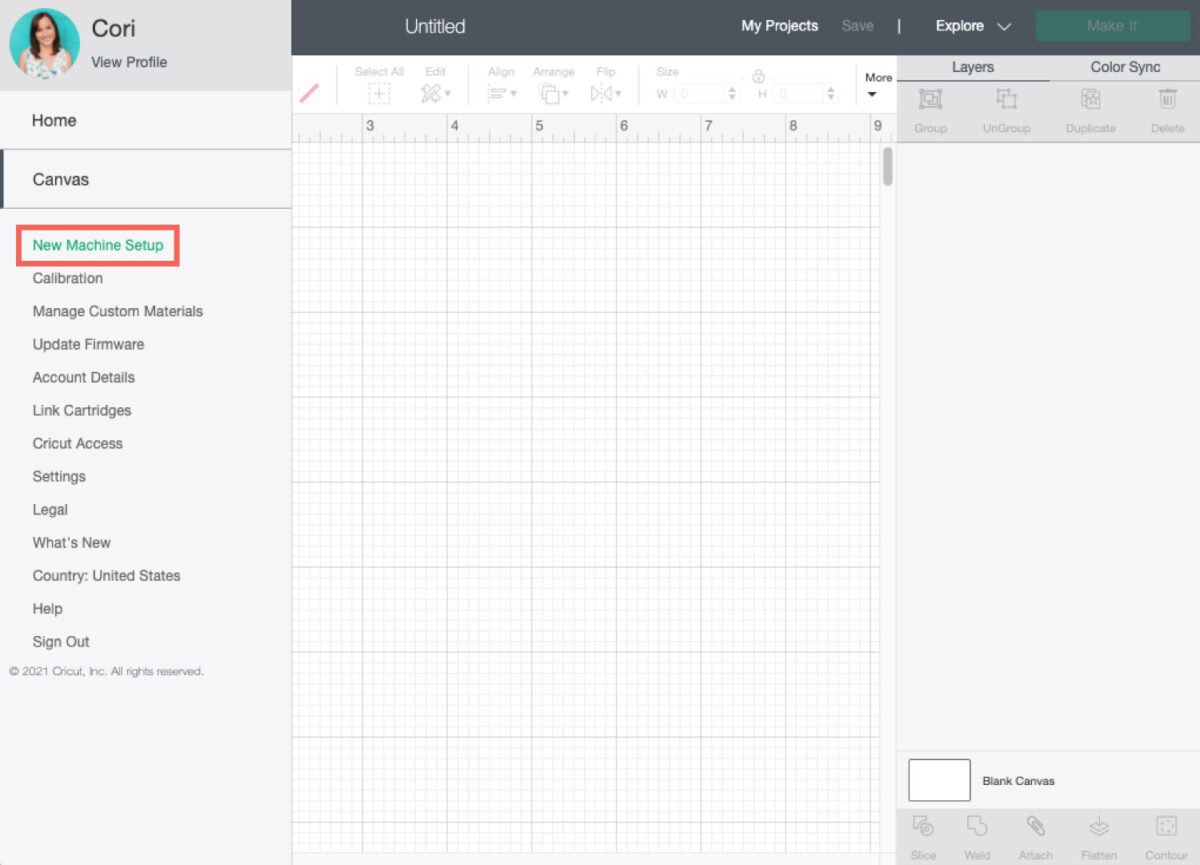 From there, follow the on-screen prompts to set up your machine. You'll select Heat Press and then the Cricut Mug Press.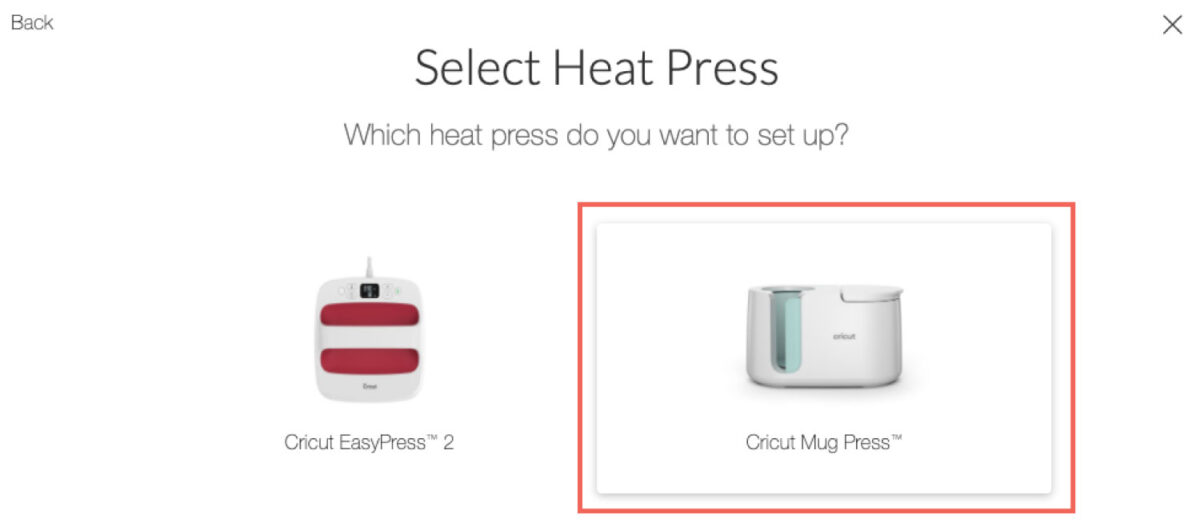 You'll plug in your press, connect it to your computer, follow the on-screen prompts, and they will pair. This is the only time you'll need to connect your Cricut Mug Press and your computer—after that, it'll connect automatically. This connection allows for firmware updates to your press.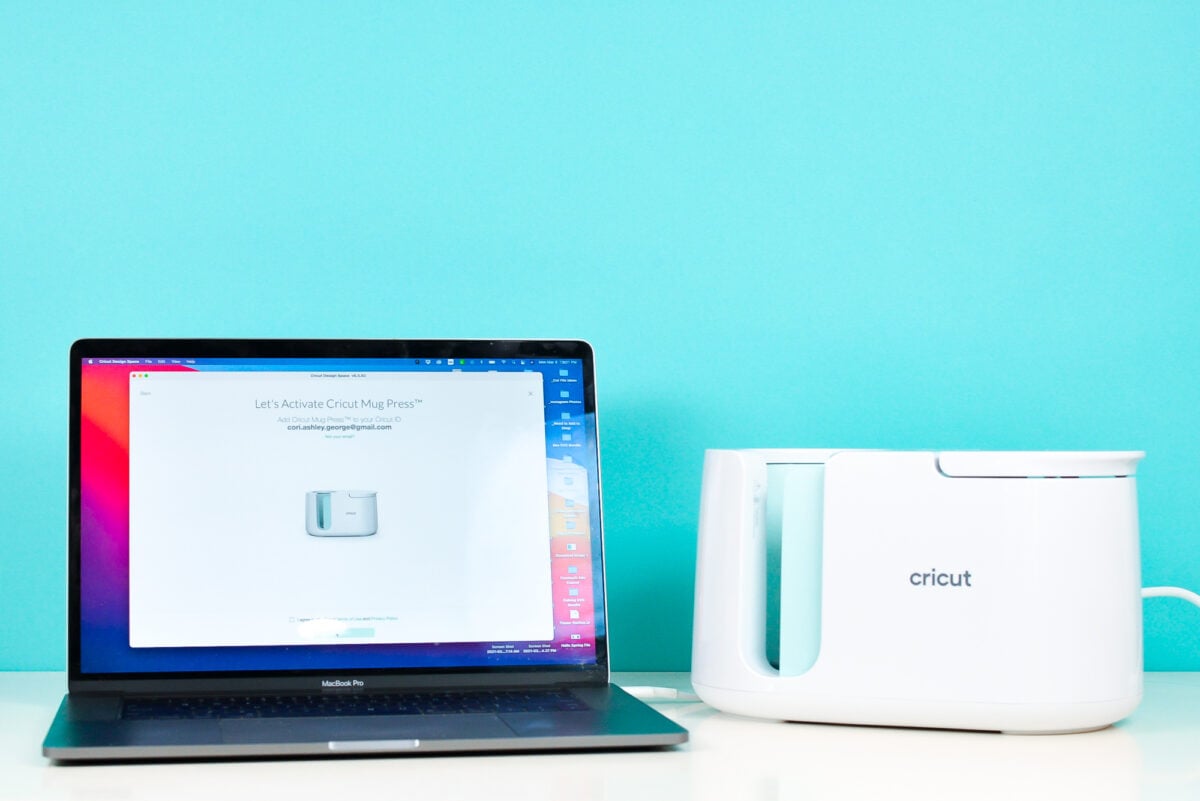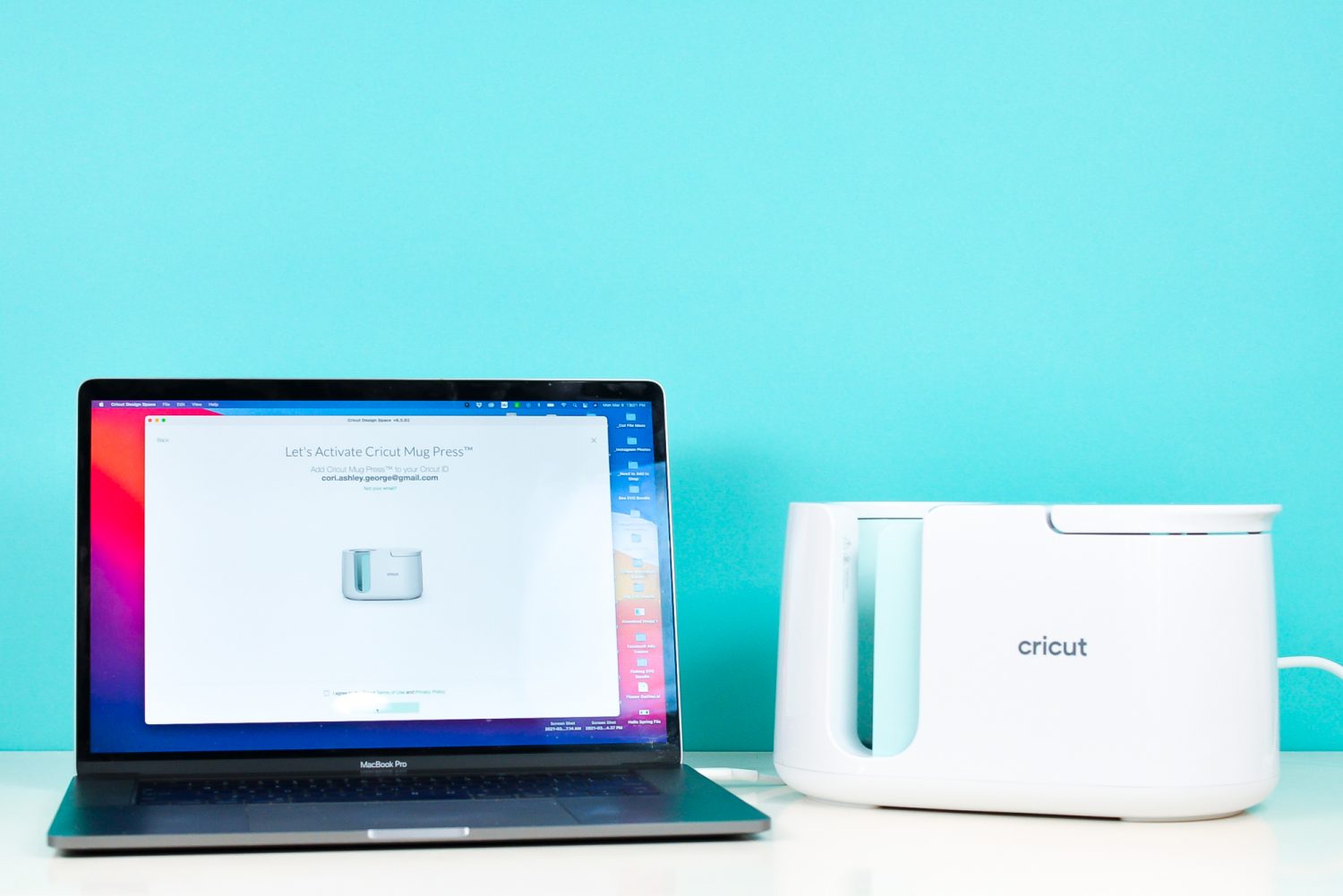 Troubleshooting: I hit a glitch in this set-up. My press never got past the "updating" screen. After a while, I restarted Cricut Design Space and pressed the button on my Cricut Mug Press. It won't heat unless it's paired, and mine heated up right away. Hopefully that was just a glitch for me, but know that if you get stuck on the updating screen, you may be good to go after all.
What do the lights and buttons mean?
On the top of the press are a power button and five lights. Unlike the other Cricut heat press machines, there is no time and temperature settings on the Cricut Mug Press. They are set automatically. In my studio, mugs took about six minutes each to press.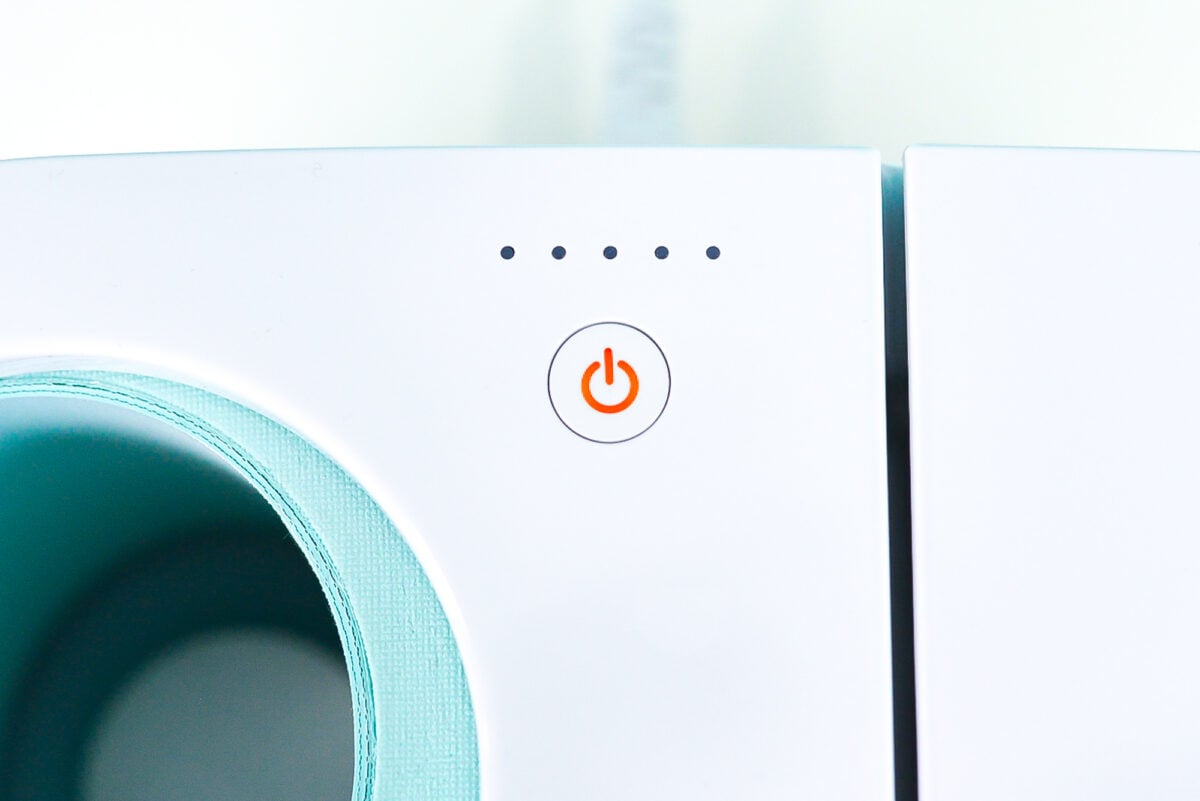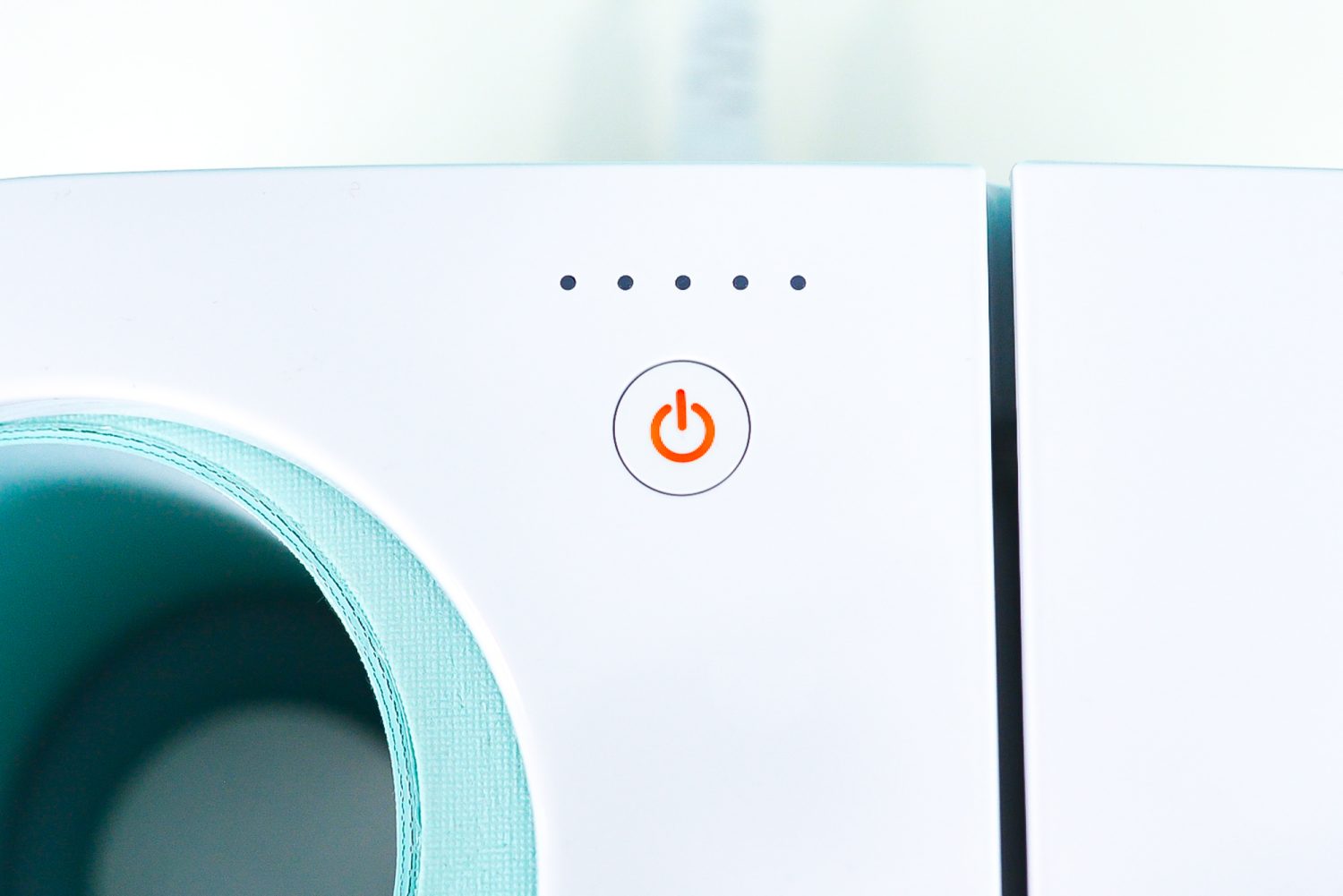 The light on the power button gives you the following information:
No light: standby mode or off
Flashing orange: connect mode
Solid orange: heat mode
Solid green: ready to use
Solid red: error (contact Cricut Design Space support)
The row of five lights are to show the progress of your press. Because the press time differs based on ambient air temperature and other factors, the progress lights just give you a sense of how far along in the pressing process things are.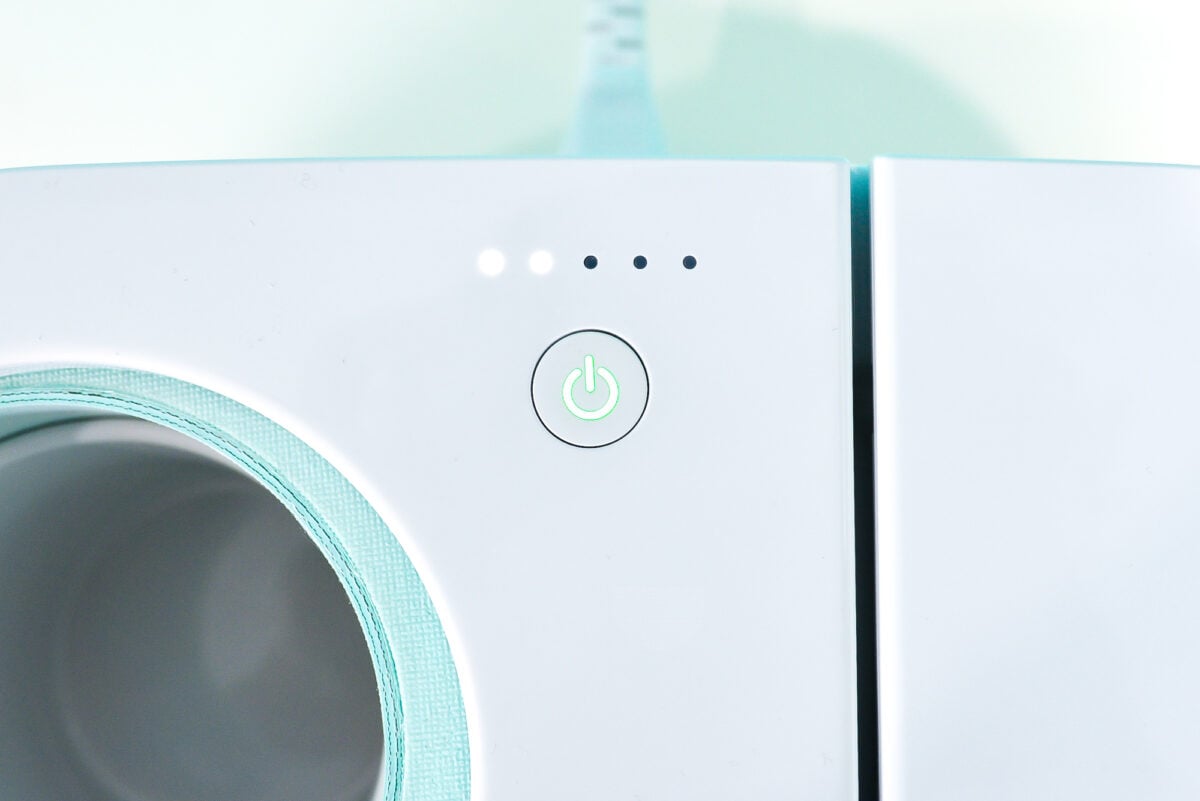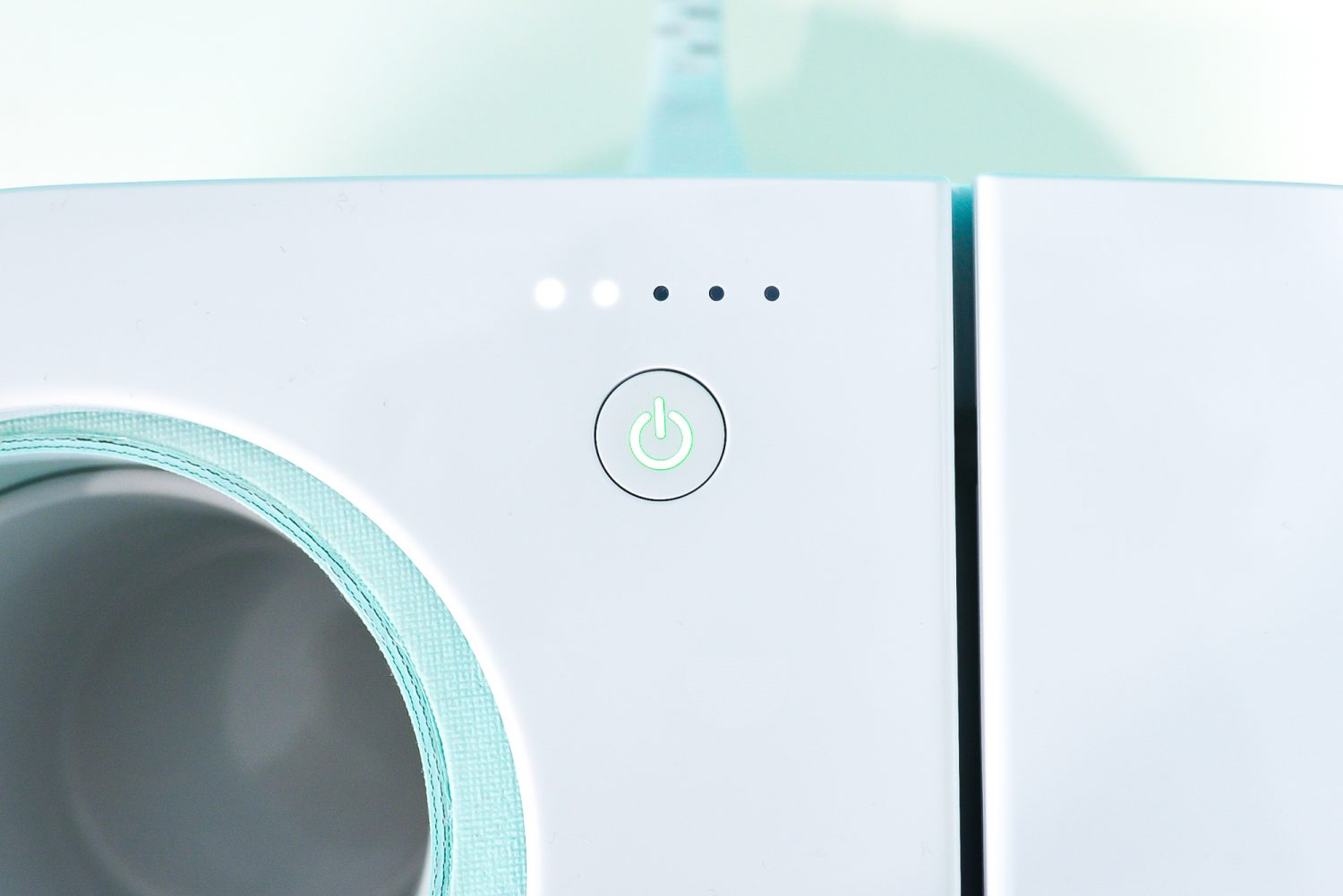 There is also an auto-off feature. You'll hear the Cricut Mug Press beep three times, like the other Cricut presses, so you know it's about to turn off.
What are Cricut Mugs?
So now that we know the basics of the machine, let's talk about what else we need to make our mugs—starting with the mugs themselves!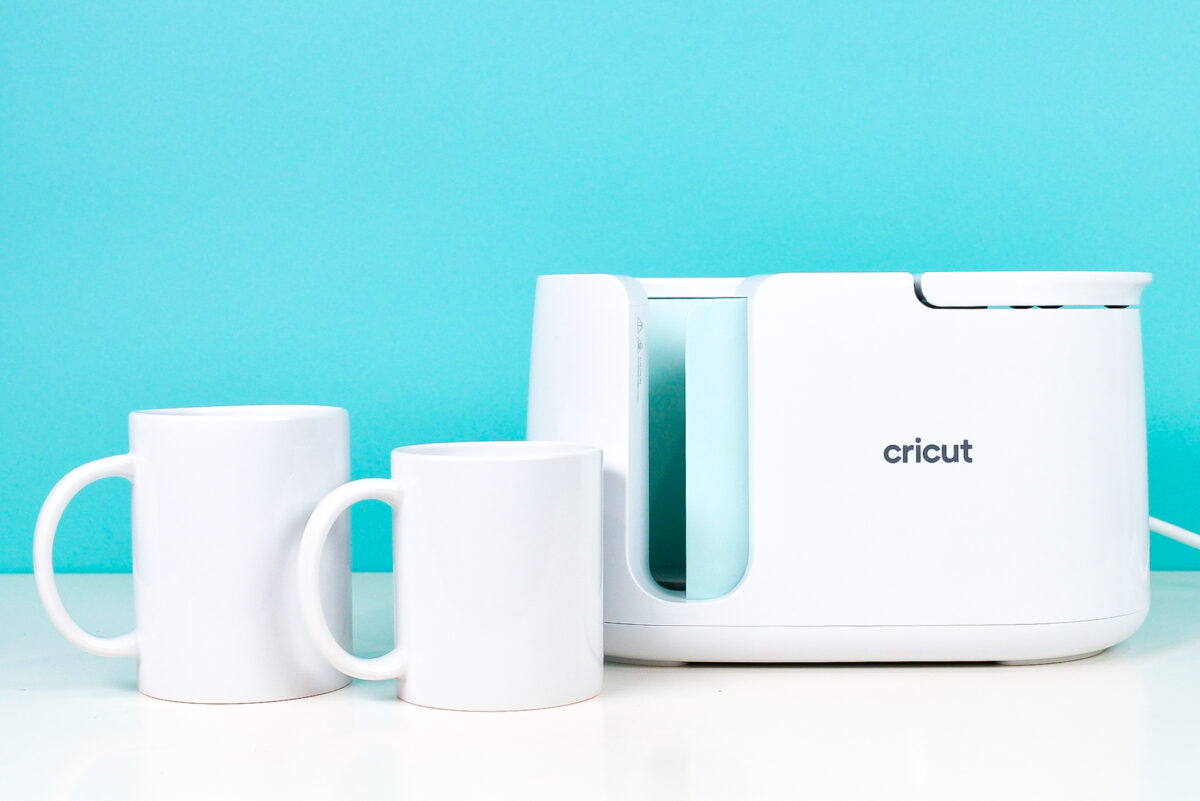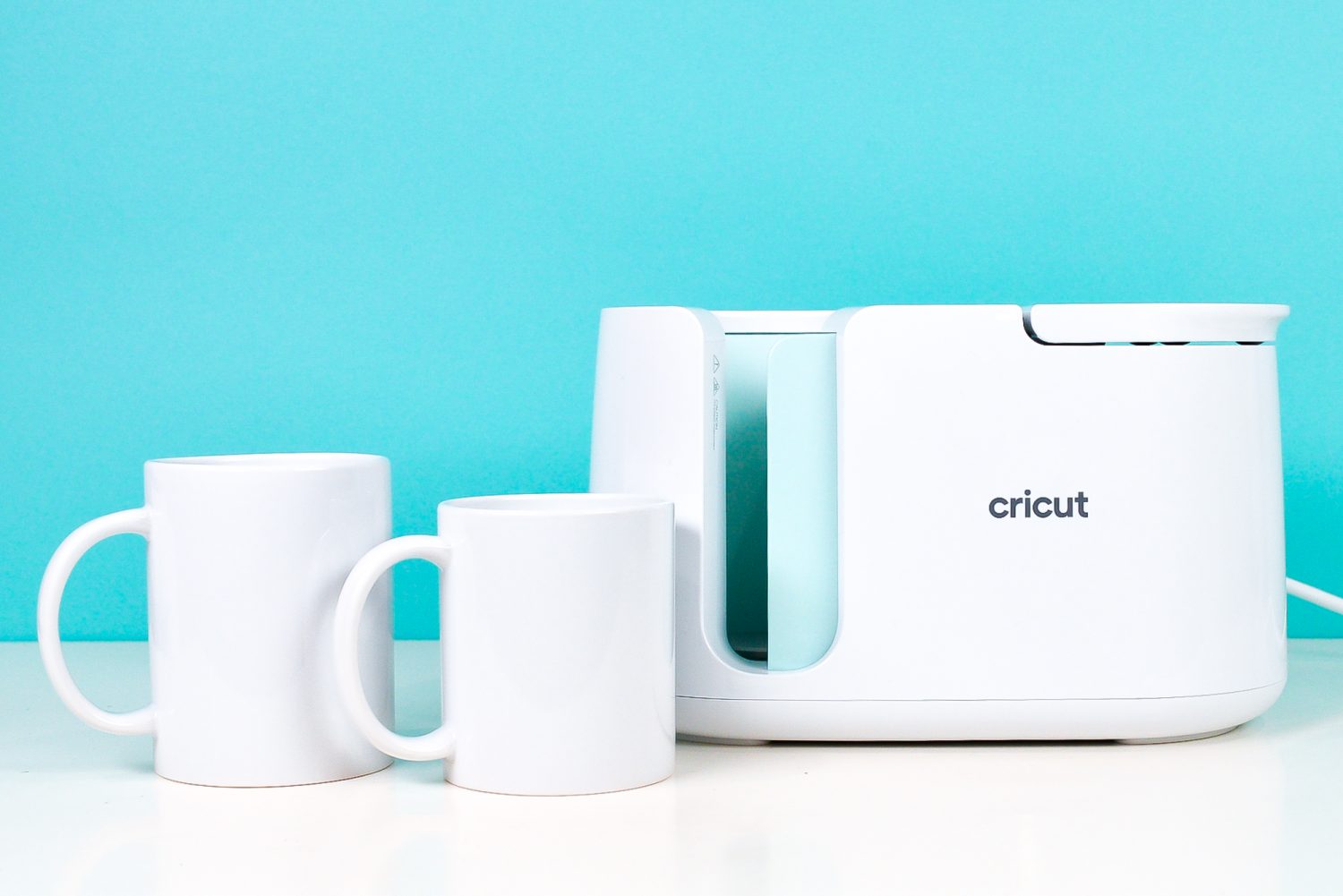 Cricut has created two sizes of mug to work with the Cricut Mug Press: a 12oz mug and a 15oz mug. They are similar in diameter, but the 15oz is a bit taller.
I prefer the larger size since I run primarily on caffeine most days!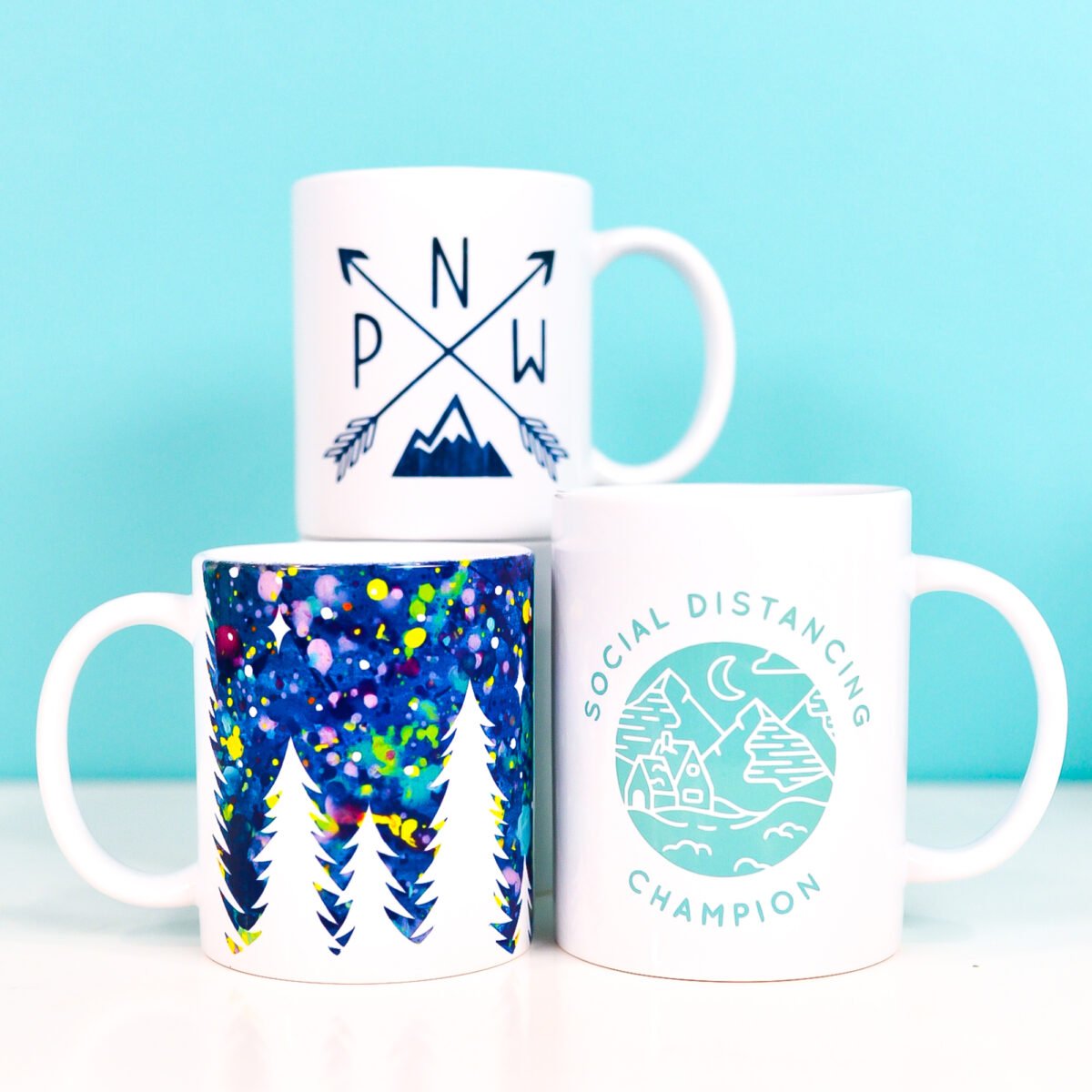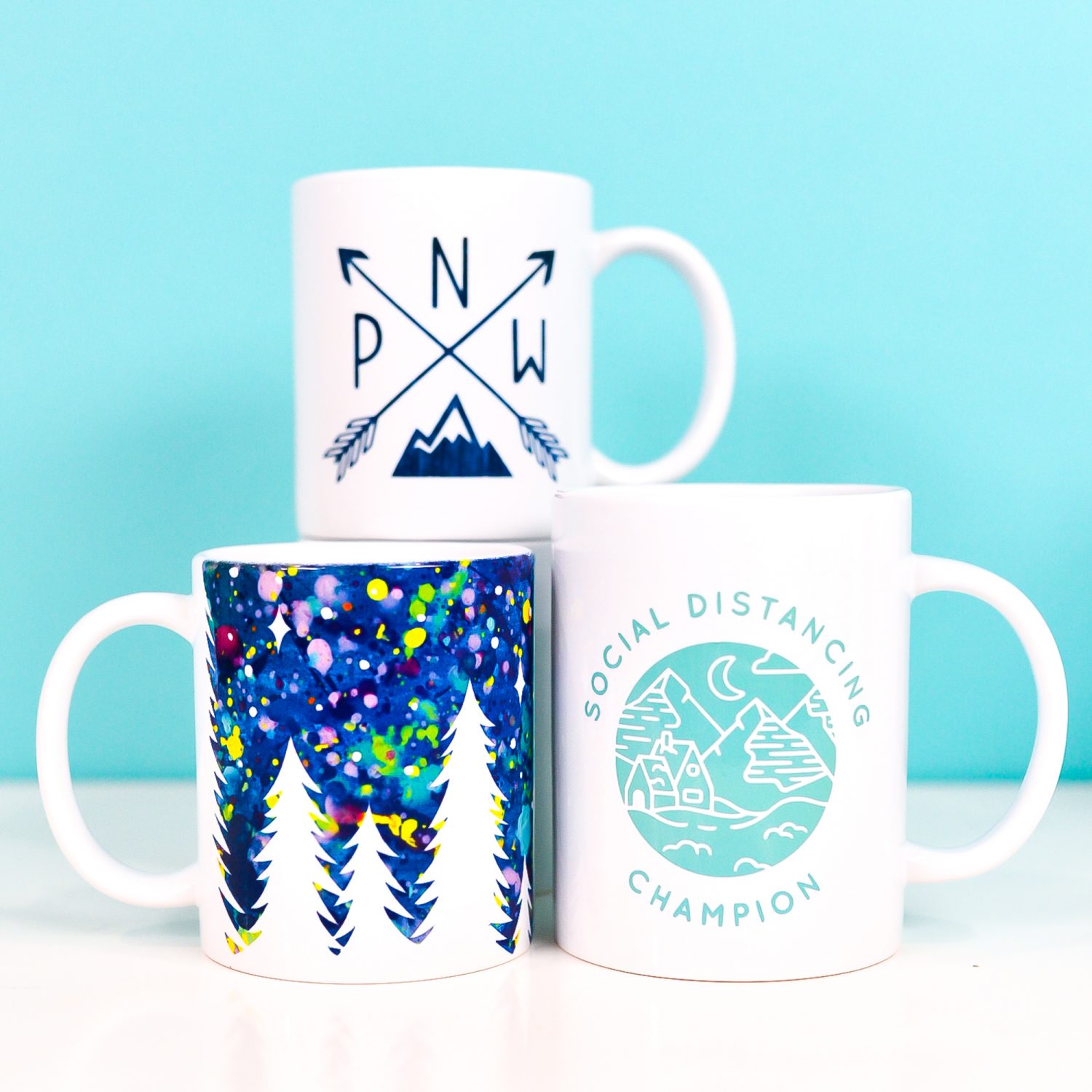 The Cricut mugs have been poly-coated, which is necessary for the sublimation process. You can't see or feel that coating—it looks and feels like any other ceramic mug. If you are ever unsure which mug you have, the Cricut logo and mug size are both printed on the bottom.
Can I use non-Cricut mugs in the Cricut Mug Press?
Yes! You can use non-Cricut mugs in the Cricut Mug Press, but they have to be specifically poly-coated for sublimation. That means that not every mug will work—you can't just pick up any old mug and expect it to work.
If you do find poly-coated mugs, you want the outer diameter to be between 3.2″ and 3.4″, with a maximum height of 4.72″.
You'll also want to look for straight walls on your sublimation mug, since the press is designed to apply even pressure from top to bottom. An image on a tapered mug won't transfer properly and I suspect you may risk breaking a tapered mug from the pressure of the press.
Do I need special Cricut Mug Infusible Ink Transfer Sheets?
In addition to the press and the mugs, Cricut has also launched a special version of Infusible Ink, sized to work with the mugs. You can find these special rolls of Cricut Infusible Ink by looking for the Cricut Mug Press icon on the box.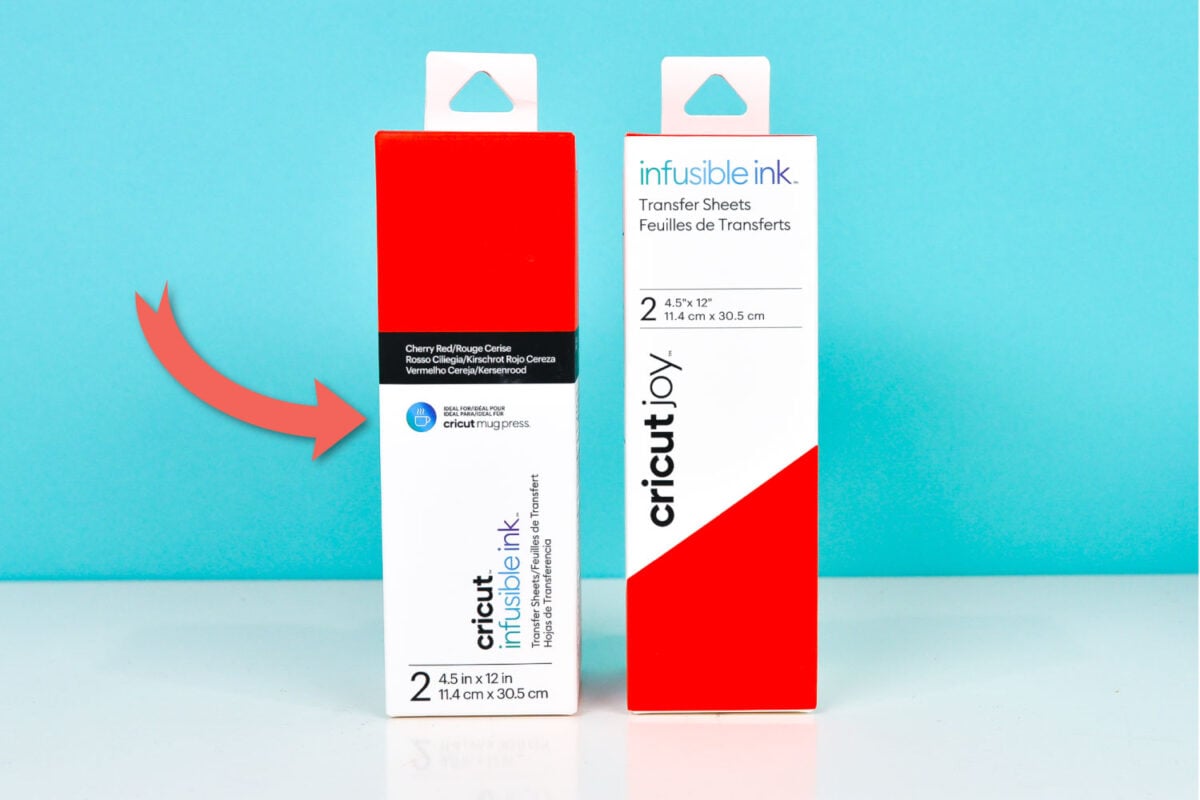 I find these to work best for the wrap-around designs that are offered in Cricut Design Space—they are sized perfectly and don't have the grid lines that other Infusible Ink has. Some users report that the grid lines sometimes ghost a faint yellow on their projects, particularly on ceramic. So I'm glad to see Cricut moving away from the gridded transfer sheets.
That being said, you can also use any other Infusible Ink transfer sheets you might have—both the 4.5″ and 12″ versions. I used both new and old transfer sheets and did not have a problem with the grid lines ghosting.
Can I Use Cricut Infusible Ink Markers / Pens?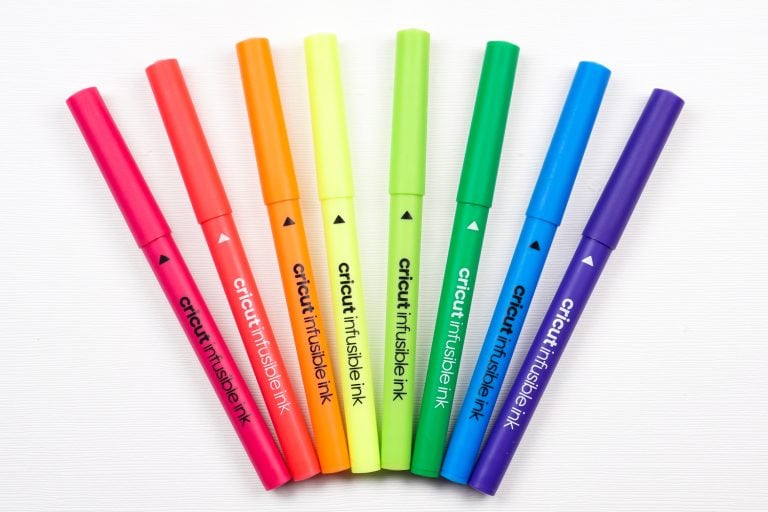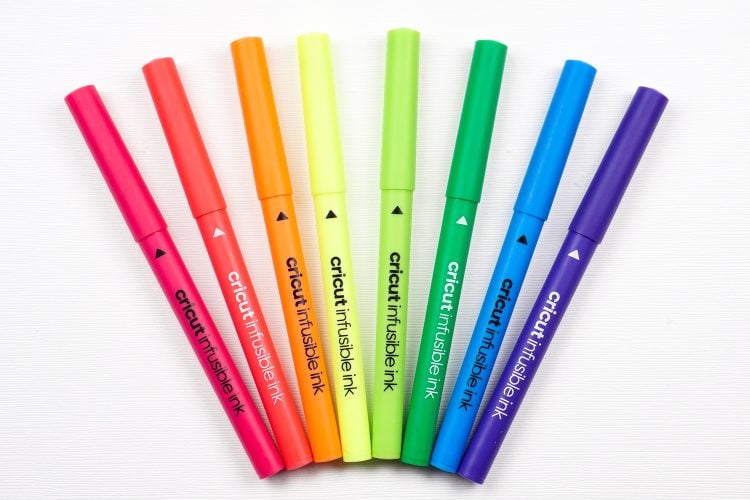 Yes! There are some special considerations when using the pens and markers in the press, so stay tuned for a dedicated post on that!
Can I use other sublimation images?
Yes! Remember when I said above that you don't actually need a Cricut machine to use the press? If you have a sublimation printer, you can use printed images on these mugs using this press as well.
I'll be sharing more about this in an upcoming post too! (Yes, I know—so many things to share about this new machine!)
Can I use iron on vinyl / HTV?
No, the Cricut Mug Press gets way too hot for iron on vinyl—it will melt and may damage your machine.
How the Cricut Mug Press different than other mug presses?
I've actually had a mug press for years and I'll be honest—I have literally only used it once and I hated it. It's part of my big 5-in-1 heat press (which I have "affectionately" named The Big Hot Beast), which you can read more about in my Cricut EasyPress vs. Heat Press vs. Household Iron post.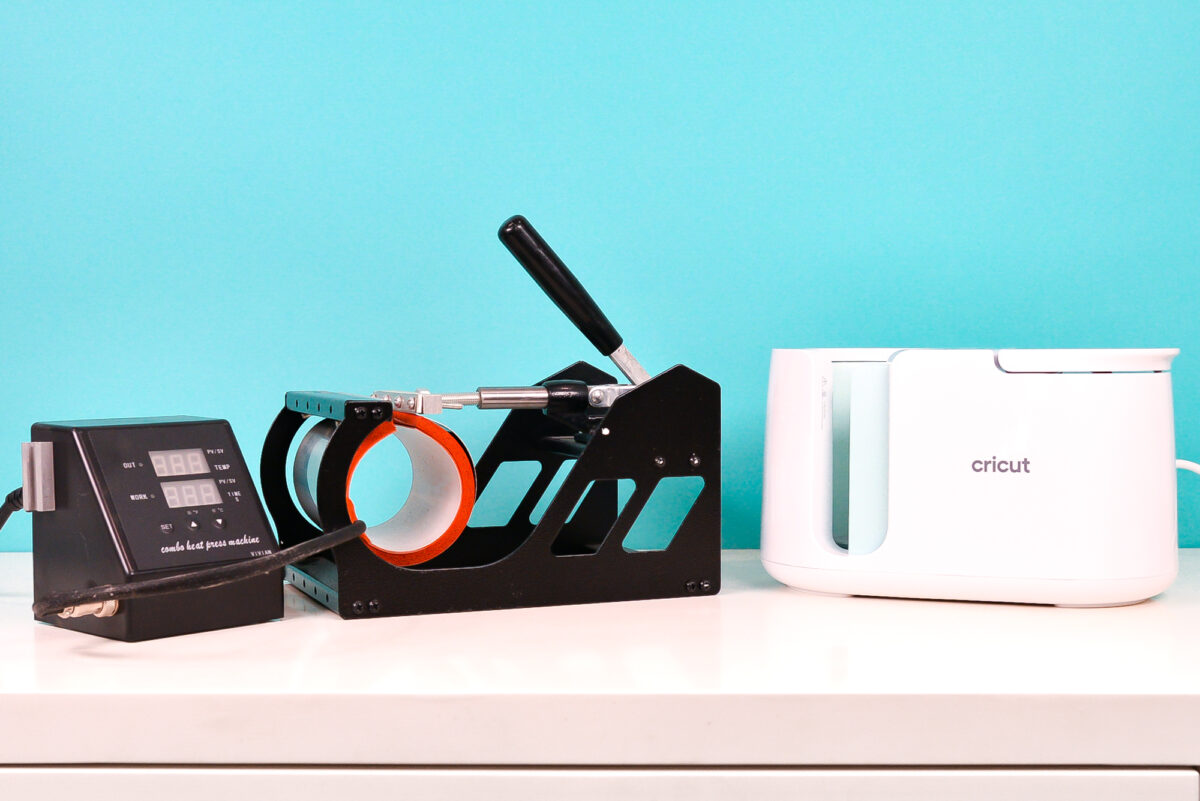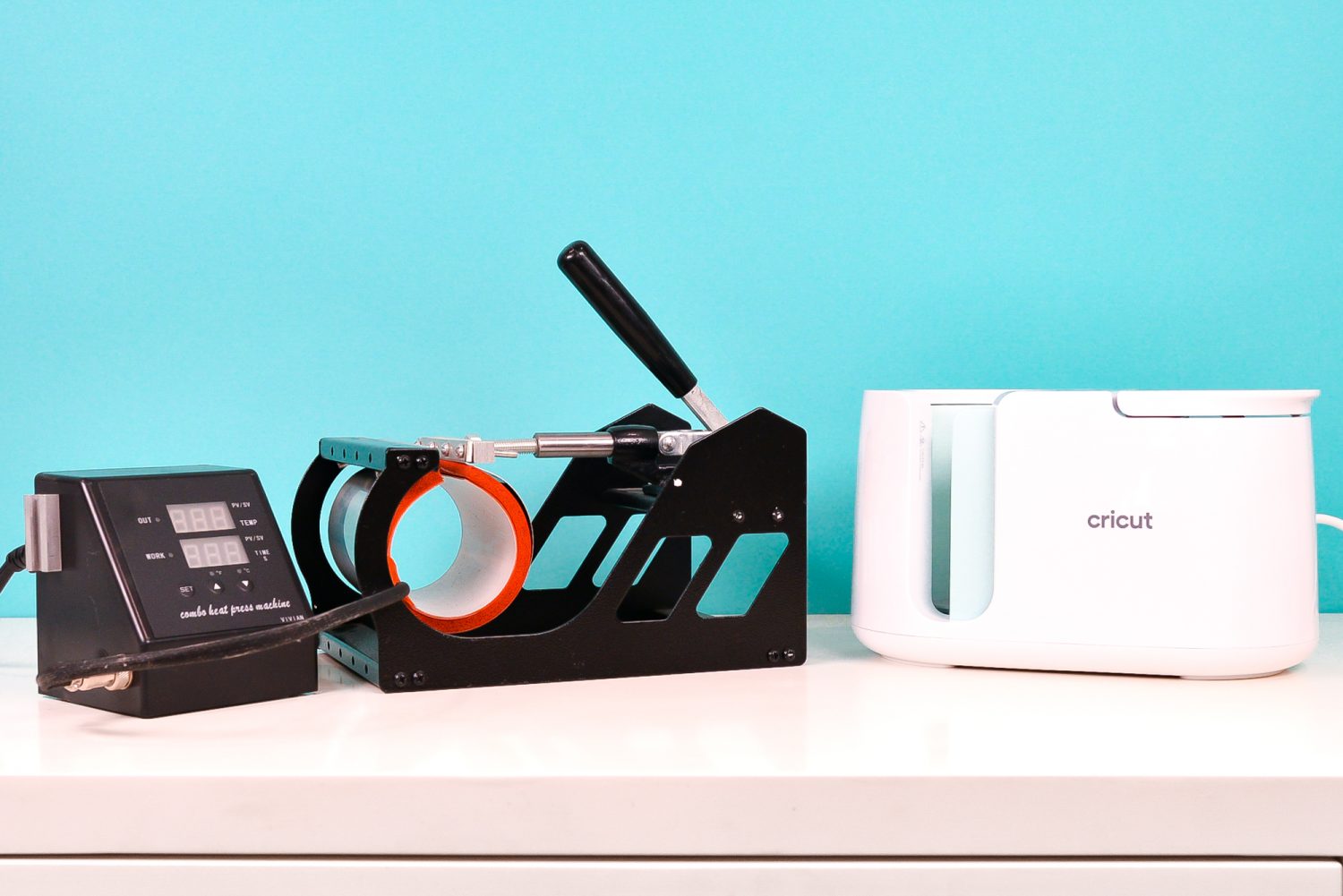 To start with, I find the overall controls of the traditional heat press to be difficult to use—it's not particularly intuitive to me. This is probably something I could get over if I used it more often, but I've never gotten to that point.
Second, I find putting the mug in the traditional mug press to be difficult. The insert moves around because you're trying to insert the mug horizontally (it basically pushes the insert out the opposite side), and it's hard to center the mug in there so that the clamp will close properly.
Third, the entire mug press gets hot, except for the handle you use to clamp the press closed. I am a clumsy crafter, so it makes me nervous to have this burning hot hunk of metal on my table. Getting the mug centered and the handle to clamp the mug into the press actually scares me.
Which is why I've used it precisely once.
All of this is why I am excited about the Cricut Mug Press. It's smaller, sleeker, easier to store, it's intuitive, and the only part that gets truly hot is the mint-colored cylinder—it just feels so much safer to me.
If you love your traditional mug press, by all means, keep with it. I'm a big fan of using what works for you! But the Cricut Mug Press is perfect for the at-home crafter who is intimidated by the more traditional mug press and wants an easier solution that works well every time.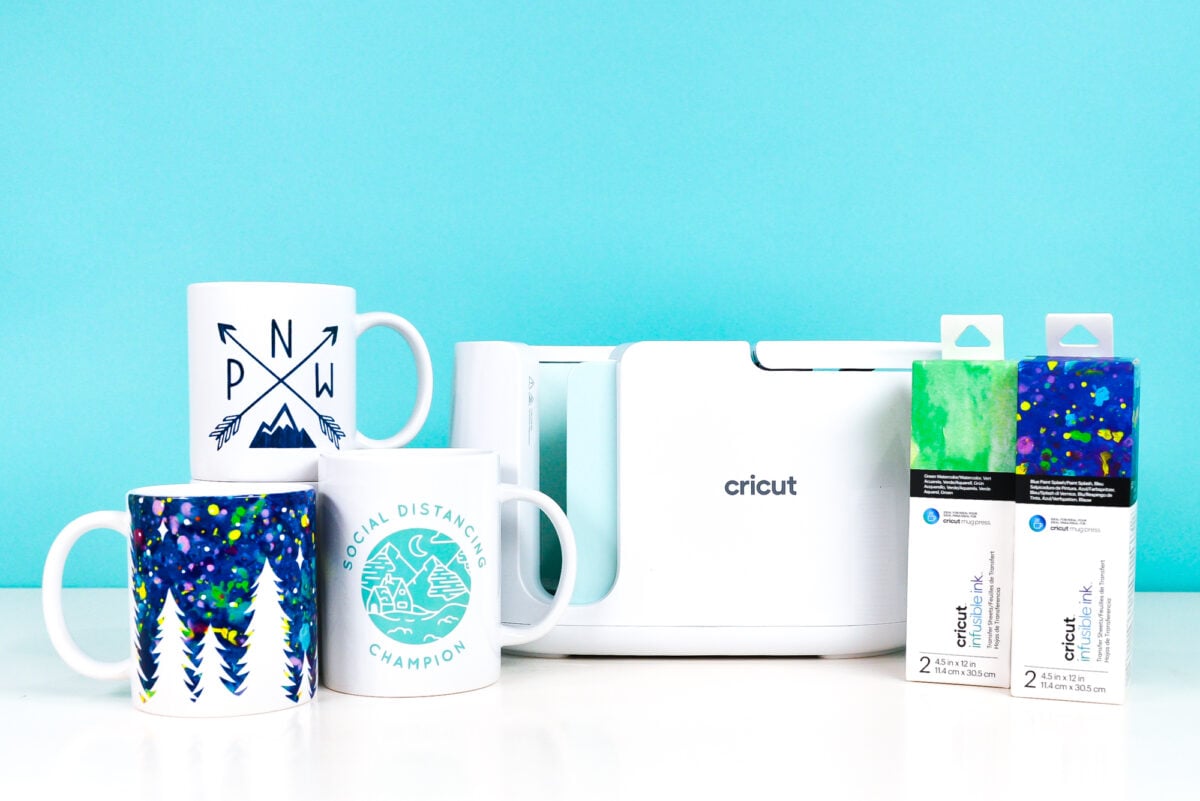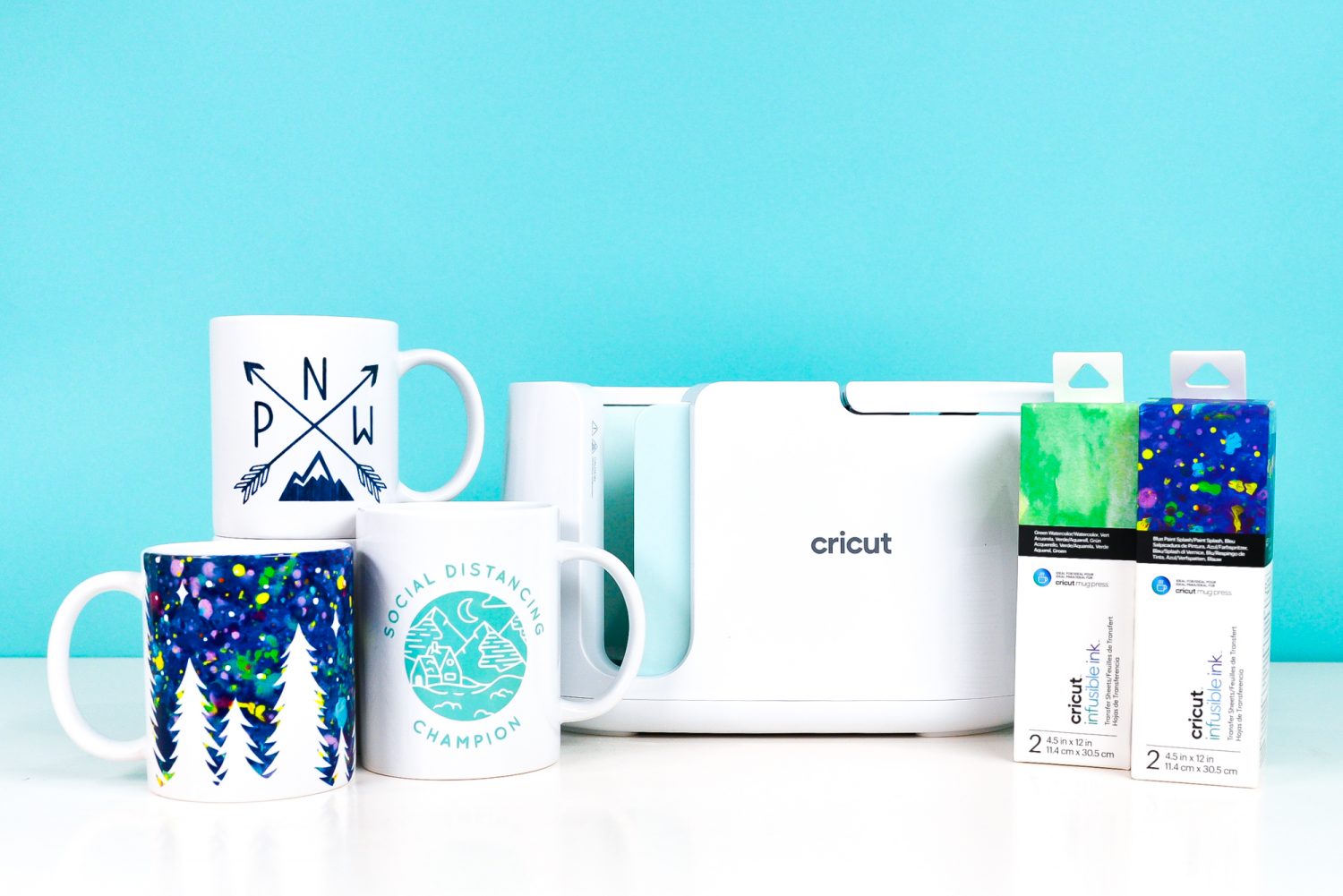 How Much is the Cricut Mug Press?
The Cricut Mug Press retails for $199 at JOANN!
If you have any questions about the Cricut Mug Press, please ask in the comments! I will be updating this post with answers—you are probably not the only person who has your question!