Cricut Infusible Ink is an ink transfer material that allows you to create professional level projects. The ink becomes one with fibers of your material, meaning no peeling, no cracking, and it's washer-proof!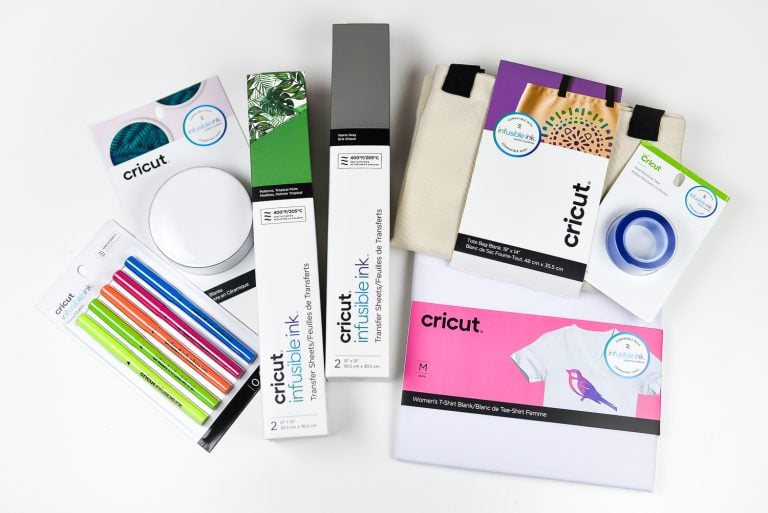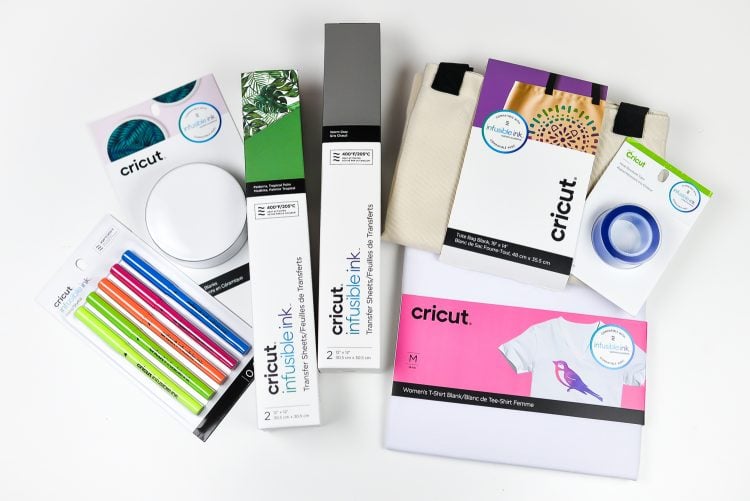 Love crafting shirts and other apparel? Even if you do everything right, iron-on vinyl (HTV) still has a tendency to peel or crack! Now you can say goodbye to those problems with Cricut Infusible Ink!
Today I'm sharing everything you need to know about Cricut Infusible Ink. It's Cricut's foray into sublimation, I think you're going to love it, particularly if you've had trouble in the past with peeling iron-on vinyl.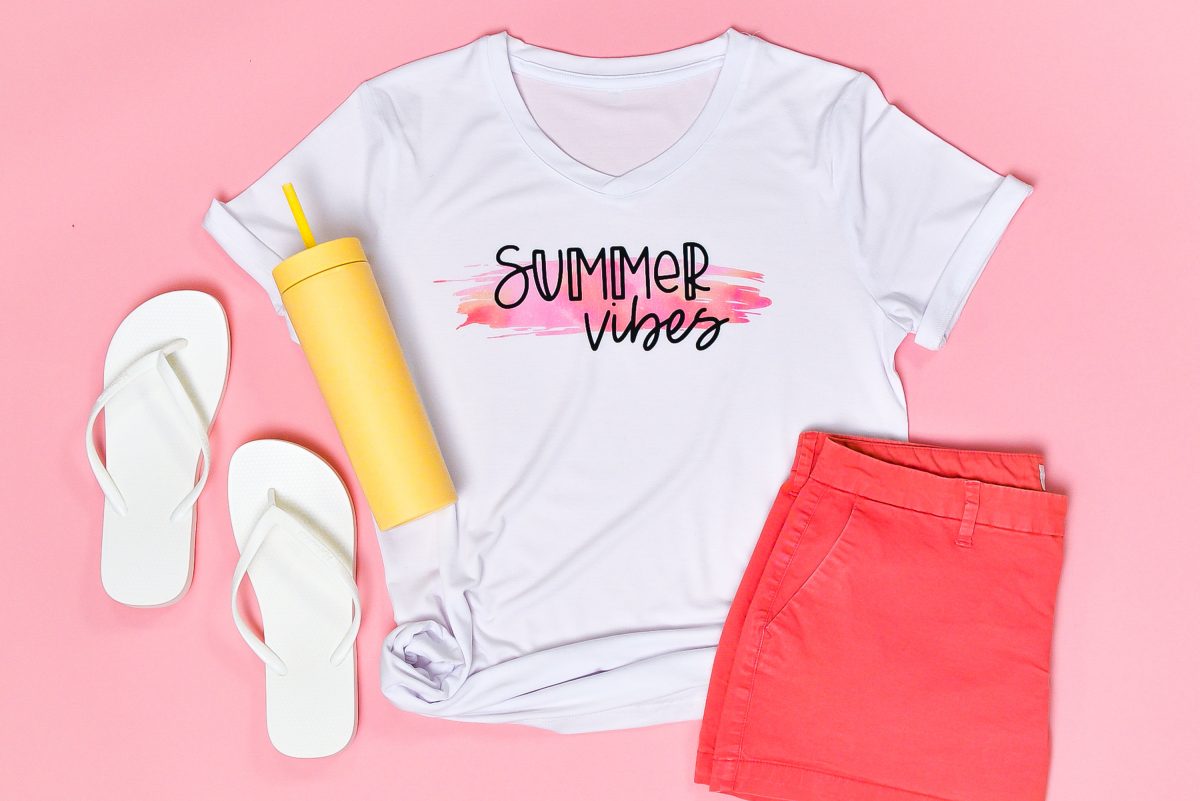 This post is designed to give you an overview of Cricut Infusible Ink. Here are a few more posts and project tutorials I've done with Infusible Ink:
What is Cricut Infusible Ink?
Cricut Infusible Ink is basically a sublimation ink transfer product. The transfer sheets are made of a dry ink product, and when high heat is applied, the ink is actually transferred into (not onto) the base material. Basically you are dyeing the base material, vs. putting a material on top of the base material (like with iron on vinyl).
What are Cricut Infusible Ink Transfers?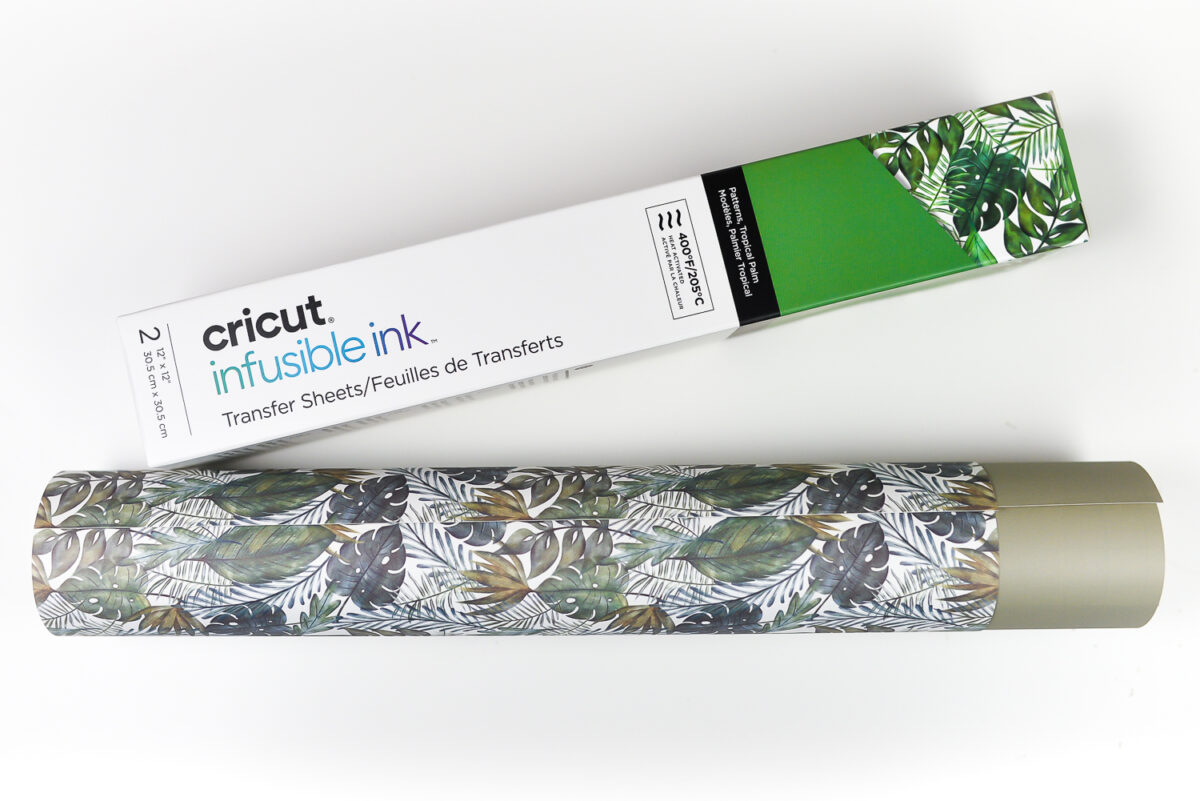 Cricut Infusible Ink Transfer Sheets are solid and patterned sheets of solid ink. The transfers look a bit like Cricut's other sheets of vinyl, but they function very differently as you'll see in this post. They feel more like thick paper than regular iron on or adhesive vinyl. You can cut pieces on your Cricut or even by hand with scissors.
The transfer sheets come with sheets of butcher paper, which you will use when making your projects. I also recommend buying more butcher paper, because you can't reuse the butcher paper (see my Troubleshooting Infusible Ink post) and it's good to have more sheets on hand.
The transfers are available in:
Solid: 2 pack of 12″ x 12″ sheets for $12.99
Pattern: variety 2 pack of 12″ x 12″ sheets for $12.99
Pattern: variety 4 pack of 12″ x 12″ sheets for $17.99
Note that the transfer sheet colors looks much less vibrant than your final project will turn out! In the case of the solid green and palm leaf pattern sheets above, you can see that the transfer sheets look almost brown. But they will be a vibrant green once transferred, like you see on the box.
What are Cricut Infusible Ink Markers and Pens?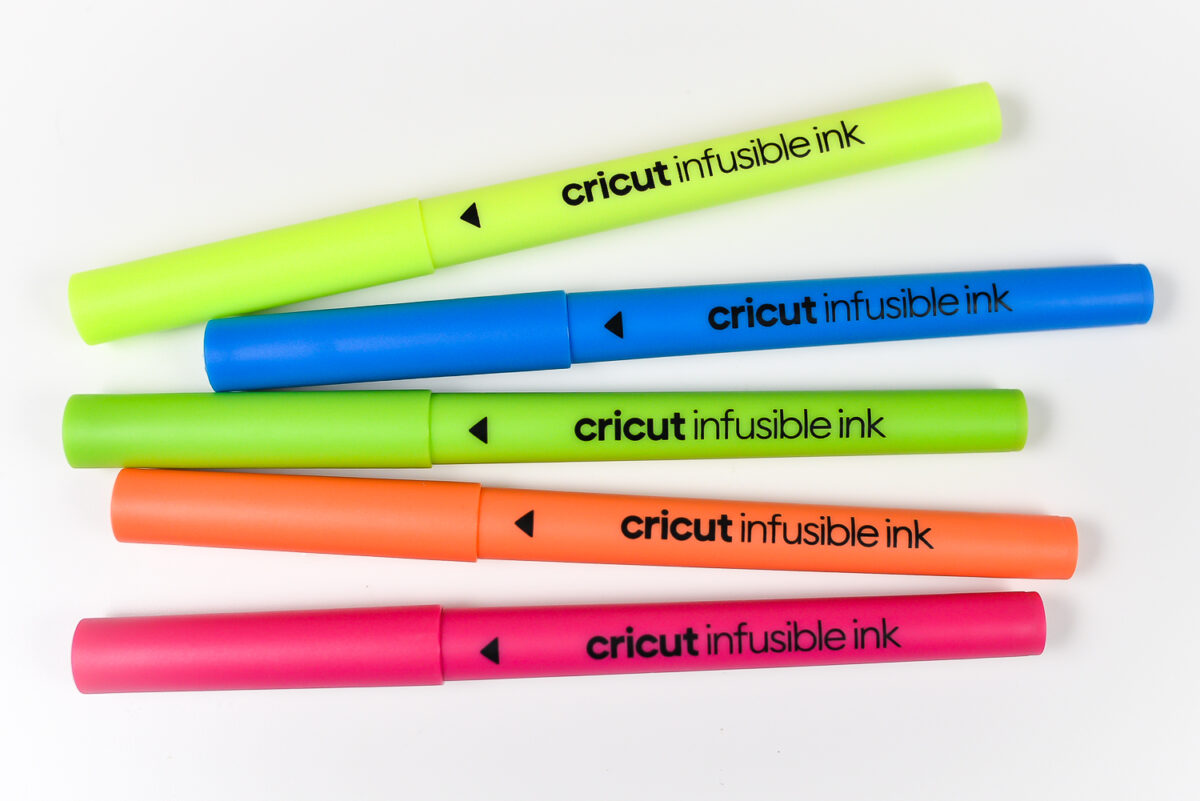 Cricut Infusible Ink pens and markers contain ink that can then be infused into your surface. You can use the pens in the auxiliary clamp on your Cricut machine and use them to draw images in Cricut Design Space, or you can actually draw by hand. Learn more about Cricut Infusible Ink Pens.
Remember, however, that your design will be reversed. Therefore, you can't directly use your own handwriting—it will be backward on your final design (unless you are VERY talented and can write in reverse!). You can always hand-letter your design, and then upload to Cricut Design Space and have your Cricut cut or write it mirrored.
The pens and markers come in:
Classic pens: 5 colors, 0.4 tip
Classic markers: 5 colors, 1.0 tip
Bright pens: 5 colors, 0.4 tip
Bright markers: 5 colors, 1.0 tip
How is Cricut Infusible Ink Different than Iron On Vinyl?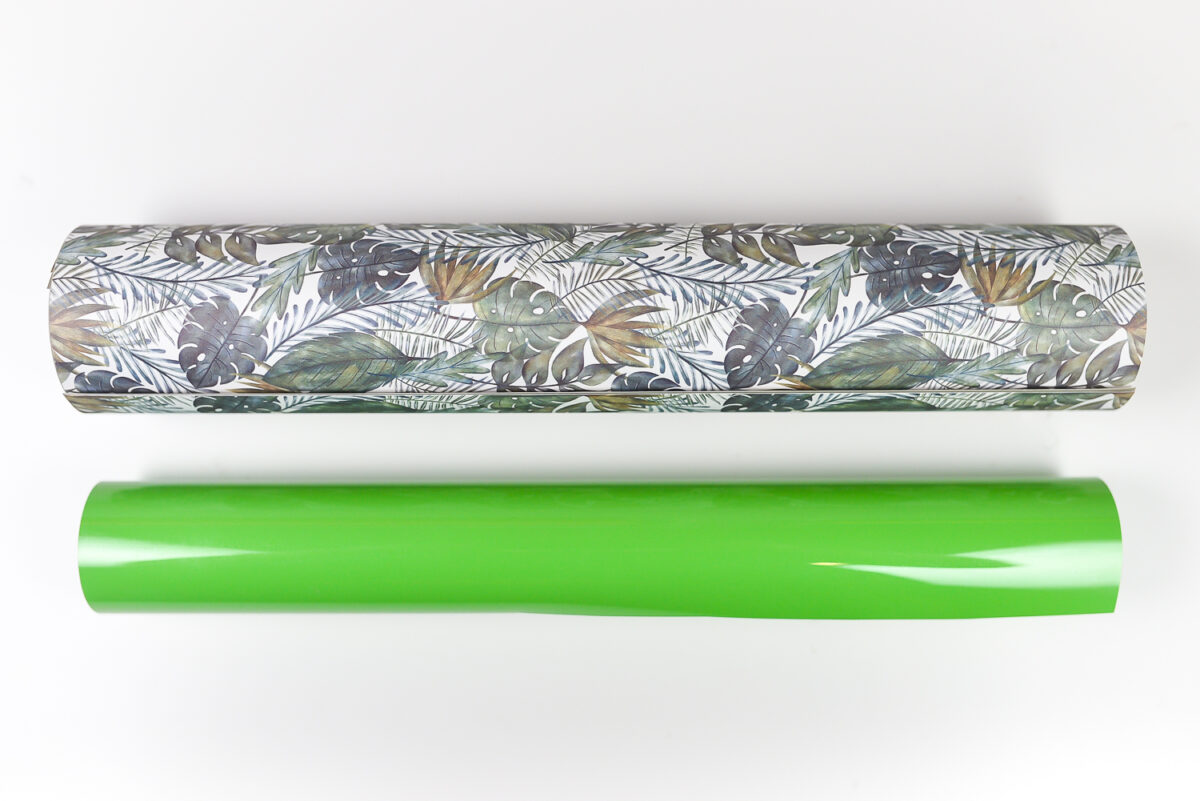 Infusible Ink solves a lot of problems people have with iron on vinyl (also called heat transfer vinyl or HTV). Because the ink becomes one with the base material, Infusible Ink is durable—it's peel- and crack-proof! This is huge. I know there are users who have followed all of the "rules" and still struggle with peeling, cracking, or flaking iron on vinyl. Go ahead and wash your Infusible Ink with abandon!
I'm still a huge fan of iron on vinyl, mostly because it comes in a much wider array of colors, patterns, and styles (think glitter, foil, and holographic), and it can be used on more surfaces than the Infusible Ink, as you'll see below.
Is Cricut Infusible Ink Sublimation?
Cricut's Infusible Ink uses a chemical sublimation process—the solid ink on the transfer sheet turns into a gas without going through a liquid stage. Basically the solid ink turns into a gas that then permeates the base material and then dries back into a solid and becomes one with the material.
I've been exploring more about sublimation crafting on my blog. Check out all of my Sublimation Posts!
It's fancy science—all you need to know is that it WORKS and it's a great way to get a vibrant, permanent result.
Do I need a Sublimation Printer?
Nope! Before, if you wanted to do sublimation, you needed a special printer with sublimation ink to create a transfer. Cricut has figured out how to bypass this step by offering transfer sheets and taking advantage of the Cricut's ability to cut intricate shapes out of the material. Yay for not having to buy a whole separate machine to be able to do sublimation!
Which Cricut Machines Cut Infusible Ink Transfer Sheets?
The Cricut Maker, Cricut Explore, and Cricut Joy machines can all cut the Infusible Ink transfer sheets.
Which Cricut Machines Can Use the Cricut Infusible Ink Pens?
The Cricut Maker, Cricut Explore Air, and Cricut Explore Air 2 machines can all use the Infusible Ink pens in the auxiliary clamp.
What Kind of Base Materials Can I Use?
Cricut has launched a line of Infusible Ink blanks that are specially designed to work with Infusible Ink.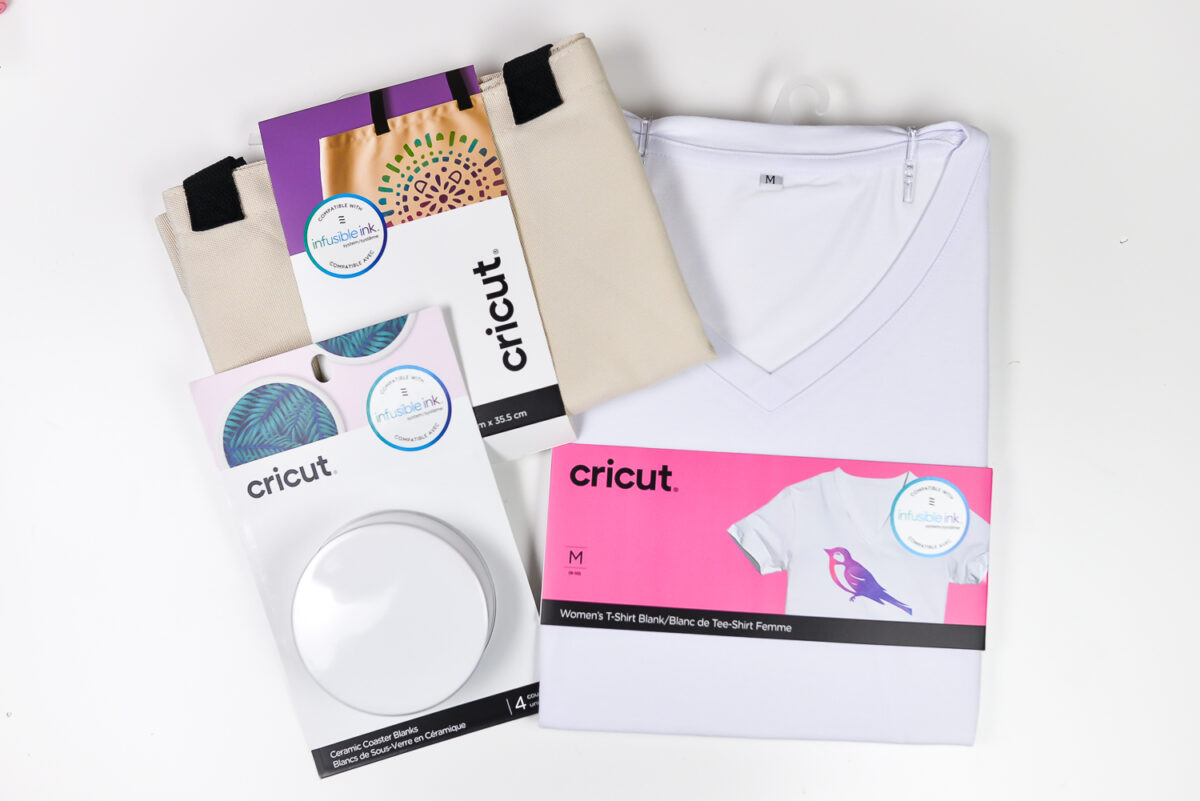 Men's, Women's and Kids' T-Shirts
Baby Onesies
Tote Bags
Round and Square Coasters
Generally, all sublimation processes need a polyester or poly-coated base material. This is one of the limitations of this process—you can't just use Infusible Ink on any base. Try this with a cotton shirt and you will be disappointed. It won't work on wood or cork or any number of fabrics that you can use iron on vinyl with.
You can try the Infusible Ink with other sublimation blanks (there are tons on the market!). If you want to test it, give it a shot and let me know what you find in the comments!
What Color Blanks Can I Use?
White and light colored blanks are the best to use with Infusible Ink. Since the ink actually infuses the base material and doesn't sit on top of it. It will basically disappear in black and darker materials.
What Heating Methods Can I Use for Cricut Infusible Ink?
You can use any heating device that heats up to 400°. I've been using my new Cricut AutoPress and I LOVE it for Infusible Ink and sublimation—the even pressure means I get perfect results every time. Add in the automatic-open feature and the easy to use interface and this is my favorite press! That being said, the Cricut AutoPress is out of the budget for some folks, so here are a few more options.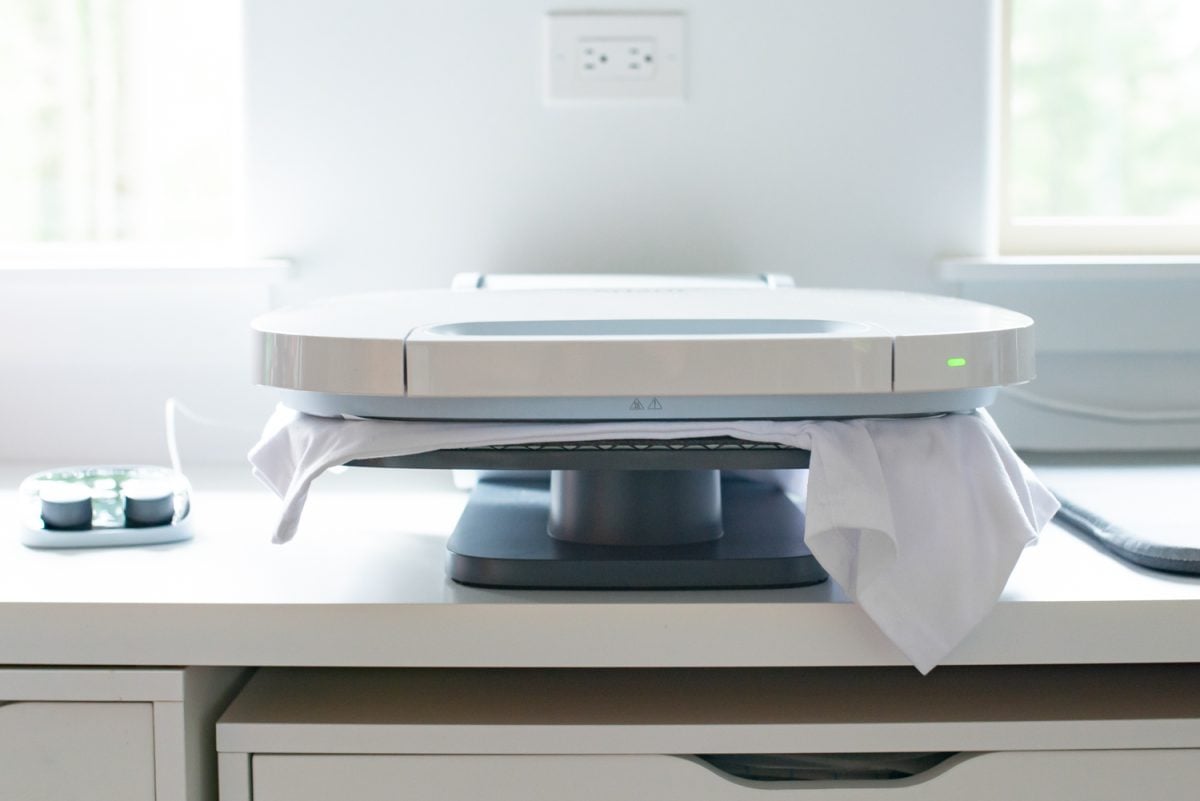 The Cricut EasyPress 3 is a great choice for Infusible Ink projects because it walks you through every step using the Cricut Heat app. Learn more about the Cricut EasyPress 3. You can also use a Cricut EasyPress 2.
Note that you need the "2" or "3" version of the EasyPress. The original EasyPress only goes up to 350°. The timer is also handy on the EasyPress—the ceramic coasters, for instance, need a 240-second press and that's easy to set up on the EasyPress. Make sure you have a Cricut EasyPress Mat under your project for a solid press.
If you are making mugs, you'll want to check out the Cricut Mug Press! It's perfect for crafting mugs using Infusible Ink.
You can also use a traditional heat press, which works great for all projects.
You can view all of the temperature settings in Cricut's updated interactive Heat Settings Guide.
What Supplies Do I Need to Use Cricut Infusible Ink?
A design—cut the transfer sheets with your Cricut, or draw with the pens onto laser copy paper.
A poly-coated base material, like Cricut's blanks
Other supplies, like tweezers or a lint roller, based on project
How Does Cricut Infusible Ink Work
This is a VERY basic overview of the process of using Infusible Ink. See my individual tutorials at the earlier in this post for in-depth instructions for different applications.
Start by choosing your blank (like a polyester t-shirt or poly-coated mug).
Infusible Ink Transfer Sheets: Create your design in Cricut Design Space. Remember to mirror. Then cut it out using your Cricut.
Infusible Ink pens or markers: Use either Design Space to draw your design or draw by hand. Remember to mirror.
Cover your blank with butcher paper and preheat.
Add your Infusible Ink image to your blank, cover with a sheet of white cardstock and butcher paper and press using your heating device.
Washing Cricut Infusible Ink
One of the best things about Infusible Ink is that it's washable! Machine wash in cold or warm water (I'd avoid the hot or sanitize mode—they can both cause the ink to fade) with no fabric softener. Then tumble dry low with no bleach or dryer sheets (I use wool balls in place of dryer sheets to help minimize static).
When does Cricut Infusible Ink go on Sale?
Infusible Ink products are now available at Michaels stores, JOANN (my fave!) and Cricut.com.
What will you make with this new product?!