Is your little firecracker ready to celebrate the 4th in style? This 4th of July Sparkler SVG Bundle has everything you need to add some pop to t-shirts, onesies, water bottles, bibs, and so much more!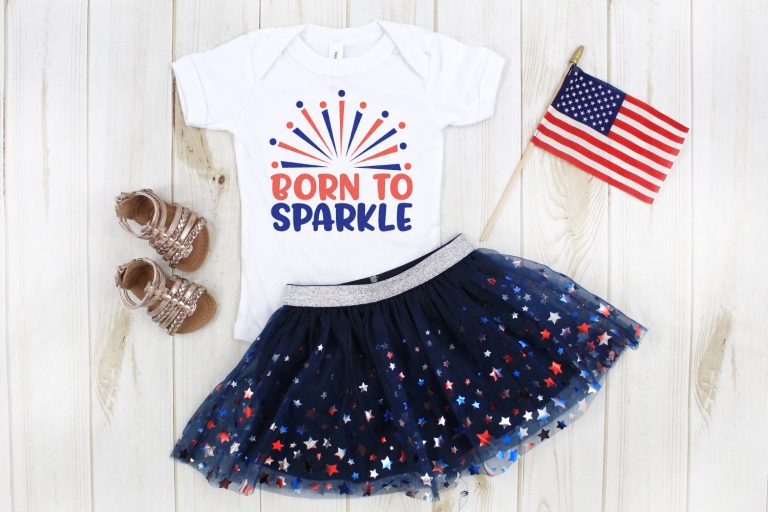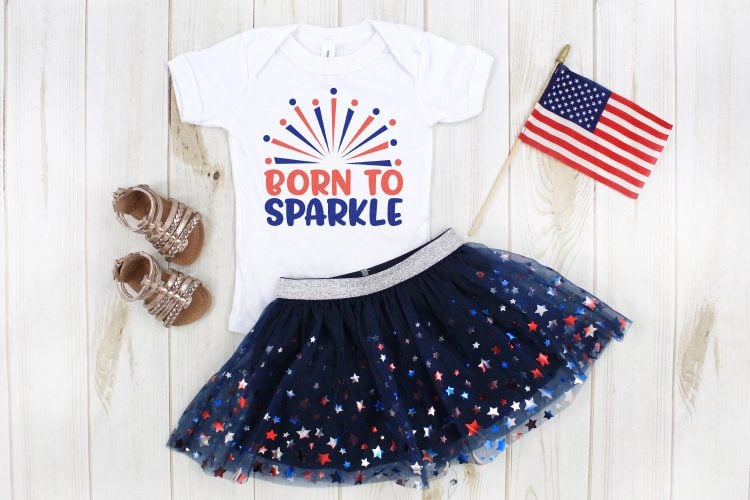 Want to save this post to reference in the future? Enter your email below and we'll send it right to your inbox!
One of my favorite things about the 4th of July is it can be a huge, extravagant celebration with a massive display of fireworks shooting hundreds of feet into the air…or it can be a simple driveway party with a handful of fireworks booth treasures and a bucket of water! There's no right way to celebrate the 4th—it's just a good excuse to have fun!
With twin 4 year old boys, I find myself choosing the smaller-scale festivities, but that doesn't mean we aren't partying! I can't wait to watch my boys' faces light up with each firework pop, crackle, and shine this year—I think it will be the first year we let them stay up and experience fireworks.
Sparklers? Not quite sure quite yet. The idea of them holding burning sticks of fire slightly terrifies me, but what would childhood be without 4th of July sparkler memories? I still remembering waving around sparklers trying to write my name in the nighttime sky—I think we all do!
Make sure your little 4th of July fan is ready to party in style with this Sparkler SVG Bundle. I've created four red, white, and blue files for you to use in your 4th of July crafting! Add some sparkle to onesies, t-shirts, blankies, and more. You can even create printables for scrapbooking, memory pages, and photo cards to send to friends and families. Also check out my previous 4th of July SVG bundle for more ideas!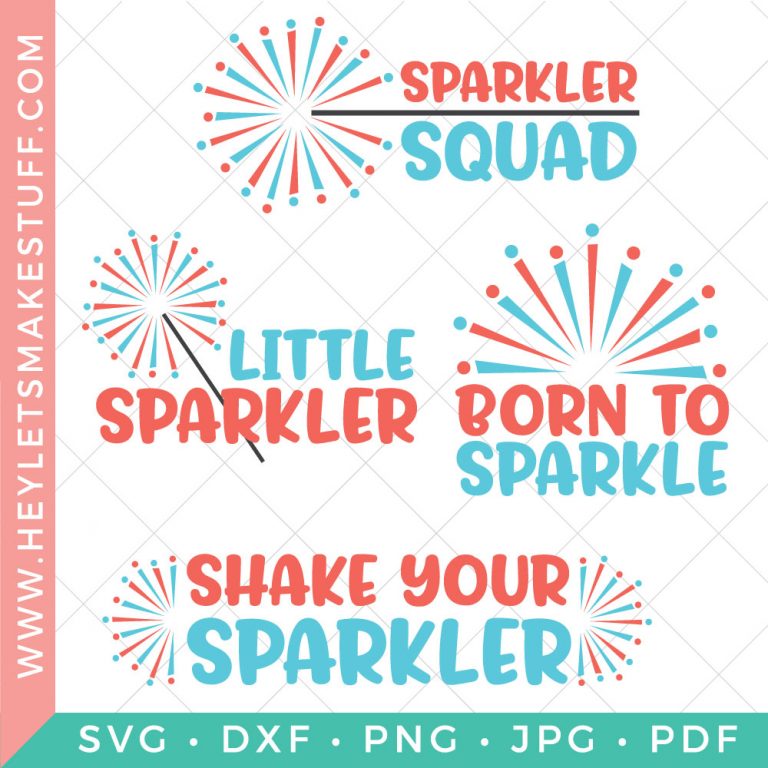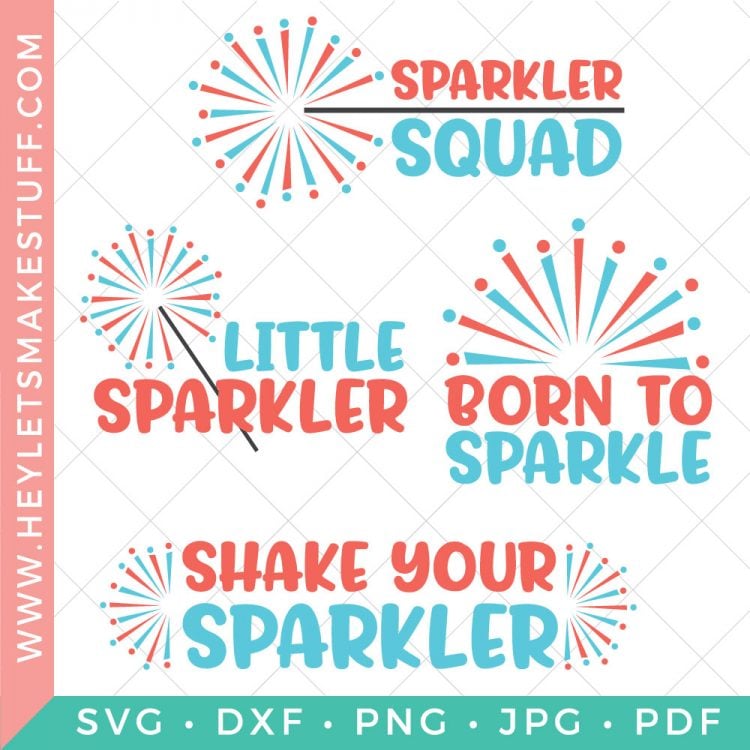 You can also grab my free Little Firecracker SVG!
Get the Sparkler SVG Bundle Here
This file was free until 6/14/2019. Now you can get it in our shop! If you want to be notified of flash freebies, join our mailing list!
Grab the Big 4th of July SVG Bundle
Want even MORE 4th of July SVGs at a low low price! Grab our bundle of 22 patriotic files, which includes the files from this post!
Everyone loves seeing kids of all ages dressed up for the holidays. Be ready to sparkle this 4th of July and make some amazing memories with your little ones! Whether it's a huge blowout or a quiet(ish) evening in your front yard, just make sure to have fun! What's your favorite way to celebrate the 4th?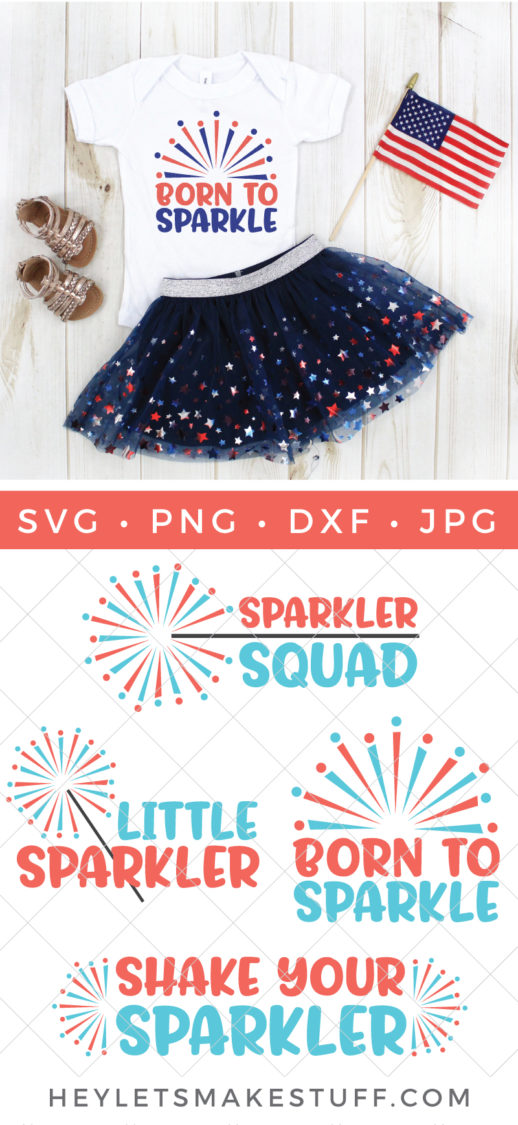 Get Your Sparkle On