Make this fun and trendy Summer Vibes t-shirt by layering Cricut Infusible Ink and iron on to create a paint spattered look! Perfect for summer days in the sun.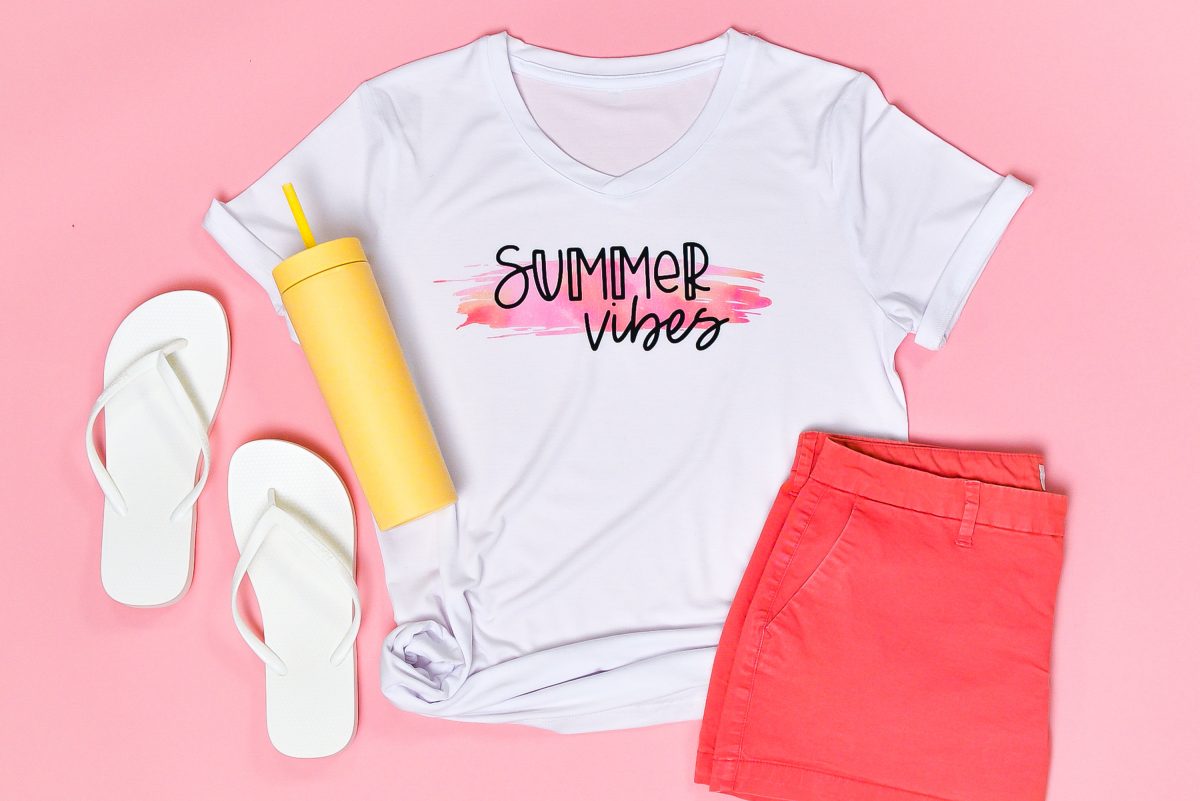 Welcome to Day 3 of the 15 Days of Cricut Summer Fun!
Today we're tackling a fun combo project—a shirt made by layering Cricut Infusible Ink and iron on! This is a fun way to get experience using two materials in one project to create a fun, layered effect. You can use this tutorial to make all sorts of layered projects, including tote bags, pillows, and more. You just need a sublimation blank!
What is a sublimation blank? For Infusible ink (which is a sublimation product) to work, you need a polyester or poly-coated blank. For clothing, you want to look for fabric that is at least 75% polyester. For other types of blanks (mugs, tumblers, wood, glass, metal, etc.), you can find sublimation-specific blanks, which have a poly-coating. You just need to make sure they say they are for sublimation. For this post, I'm using a Cricut Infusible Ink shirt.
If you'd like to get this series in an ebook format PLUS all of the SVGs needed to make all 15 projects check out the 15 Days of Cricut Summer Fun eBook Bundle!
If you keep the size of your Summer Vibes image smaller than 4.5″ tall, this project is small enough to cut on your Cricut Joy, though of course you can also cut it with your Cricut Maker 3, Cricut Explore 3, Cricut Maker, Cricut Explore Air 2, or other Cricut Explore machine. Need help using your Cricut? Check out my Cricut Basics eBook!
[adthrive-in-post-video-player video-id="YtG7kOht" upload-date="2022-06-11T23:02:18.000Z" name="Summer Cricut Projects" description="More than a dozen fun projects to make for summer with your Cricut using adhesive vinyl, cardstock, HTV, and more!" player-type="static"]
Love the font I used for these summer files? You can grab DTC Fourth of July and DTC Just Peachy and make your own files!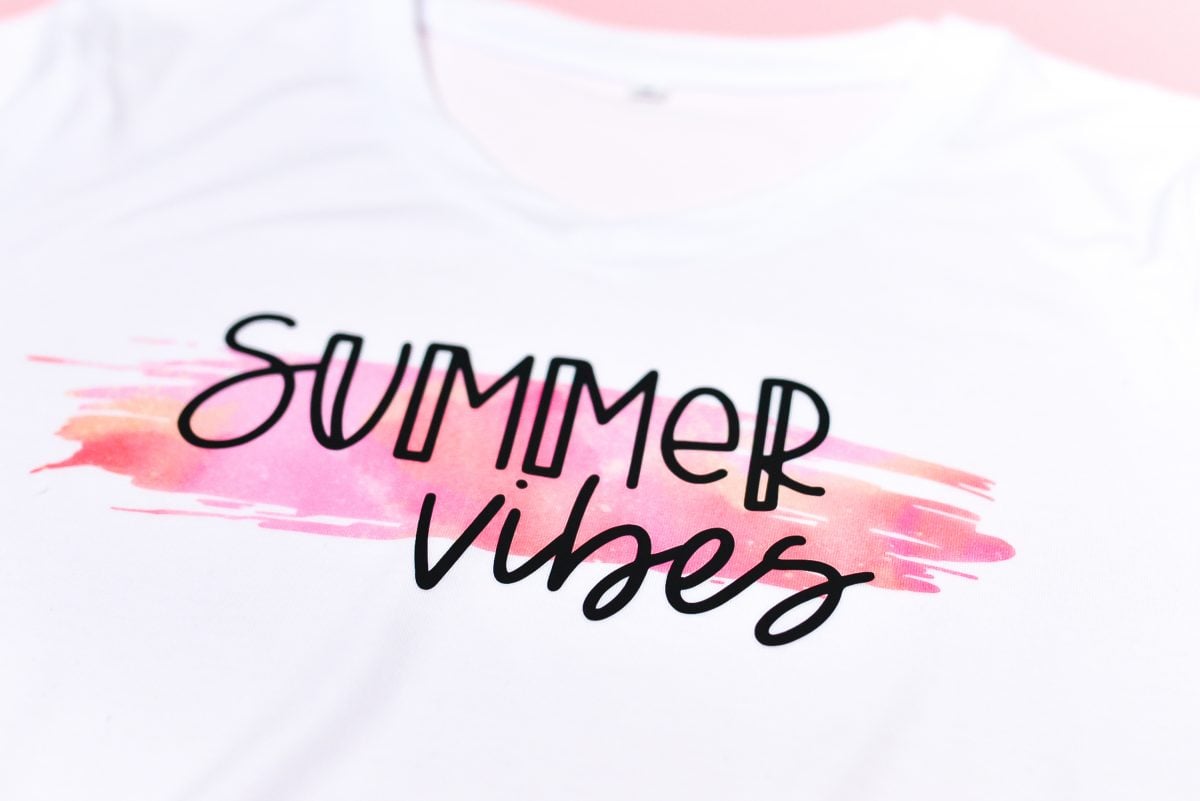 Summer T-Shirt Supplies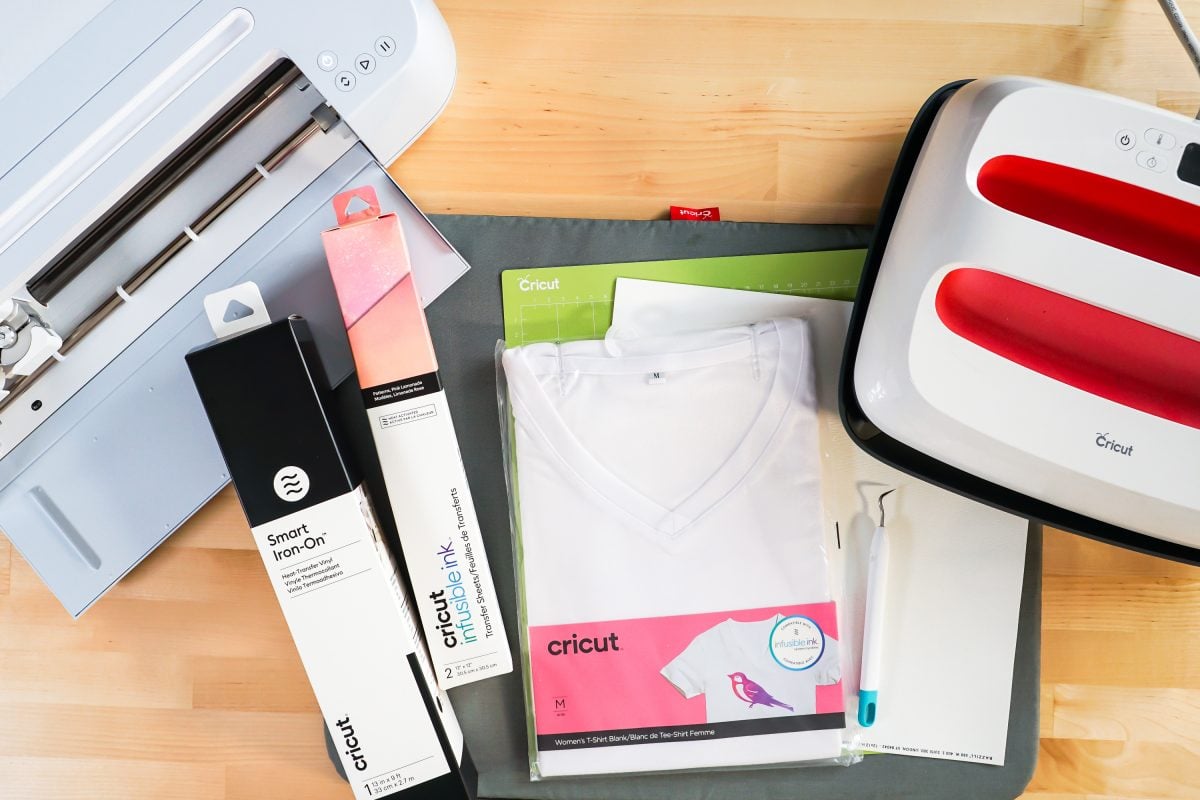 Grab the Summer Vibes SVG for this Project
Grab the SVGs for making this project below. If you're interested in making more projects in this summer series, our Cricut Summer Fun eBook and SVG Bundle is a great deal!
Grab the Paint Brush Stroke SVG for this Project
Summer T-Shirt Instructions
Upload the Summer Vibes and Paint Brush Stroke Files to Cricut Design Space
We will start by uploading the Summer Vibes SVG and the Paint Brush Strokes SVG to Cricut Design Space (see Uploading SVG Files to Cricut Design Space if you need help).
We only need one paint brush stroke for this project, so delete or hide the three you don't want to use.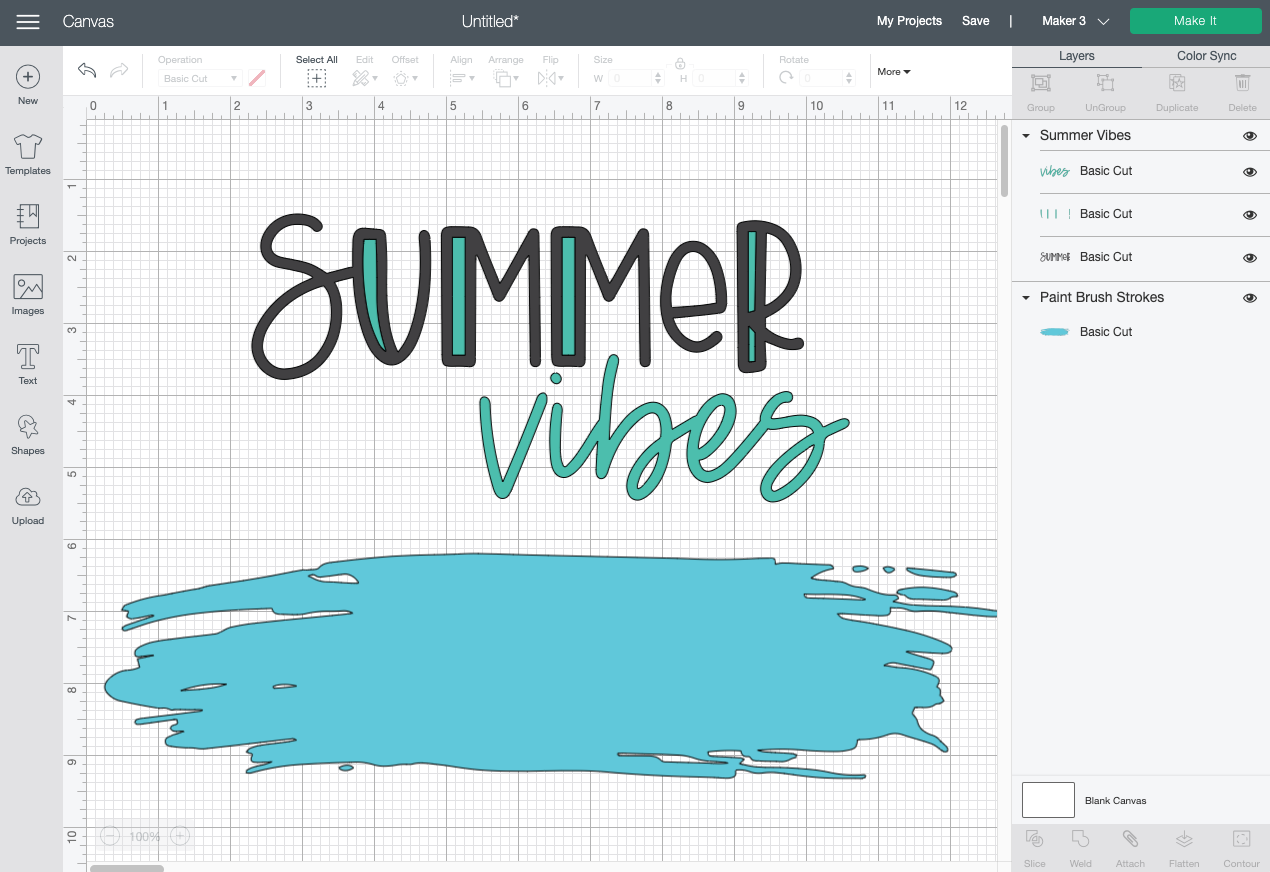 For this particular project, the Infusible Ink is going to be the color superstar, so hide or delete the interior color on the word "summer."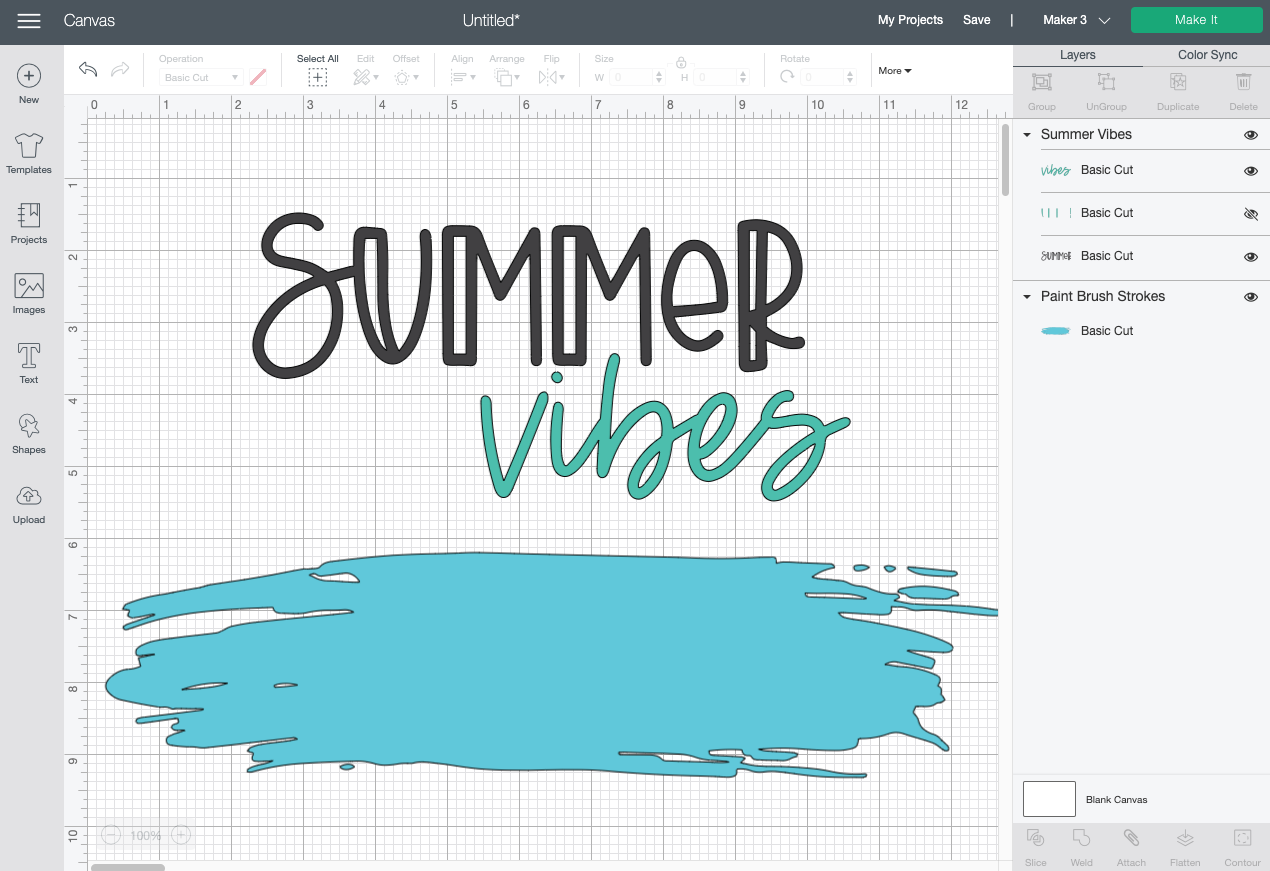 Next, select both words and click "Weld" in the bottom right corner, so they cut as a single piece. The word "vibes" will change to black.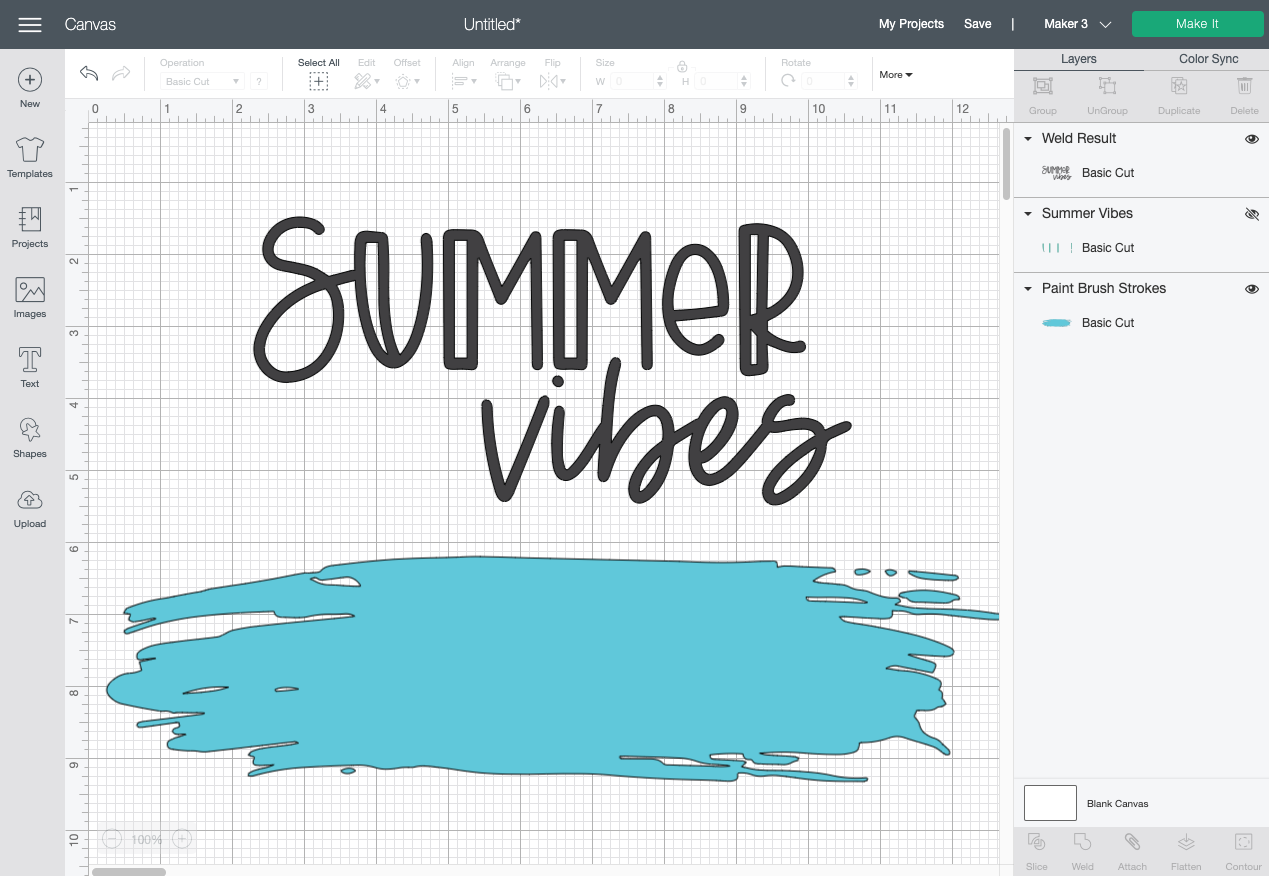 Finally, change the color of your paint to be similar to your Infusible Ink color, move it behind the words, and resize to fit your shirt. I made mine 11″ across, but measure your shirt to see what size would be best.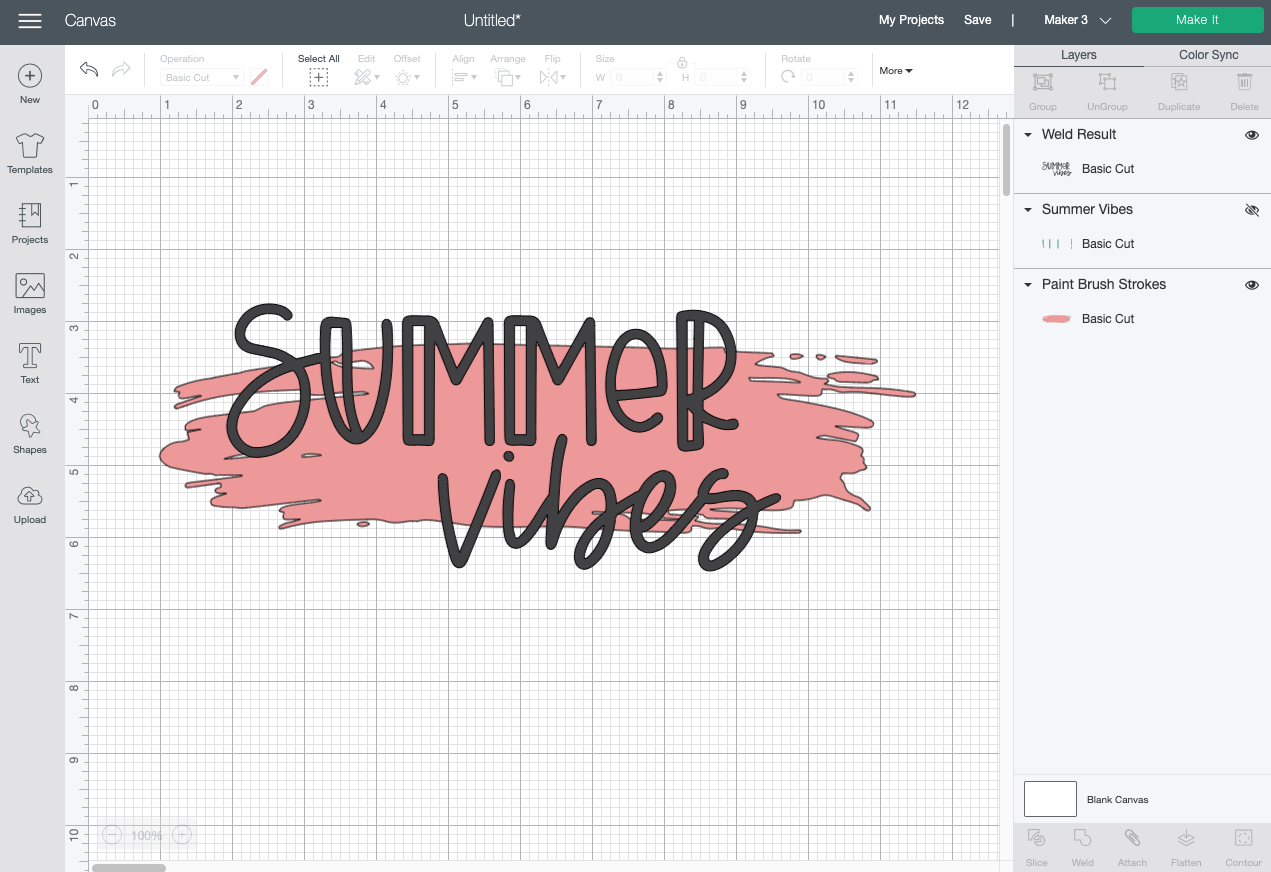 Cut Your Iron On and Infusible Ink for Your Summer Shirt
If you have a Cricut Maker 3 or Cricut Explore 3, you'll see a Mat Selection window. I chose Multiple Ways because I'm using Smart Vinyl for the black words and Infusible Ink for the paint splotch. You can choose On Mat if you're cutting using a mat. If you do not have one of these newer machines, you won't see this screen.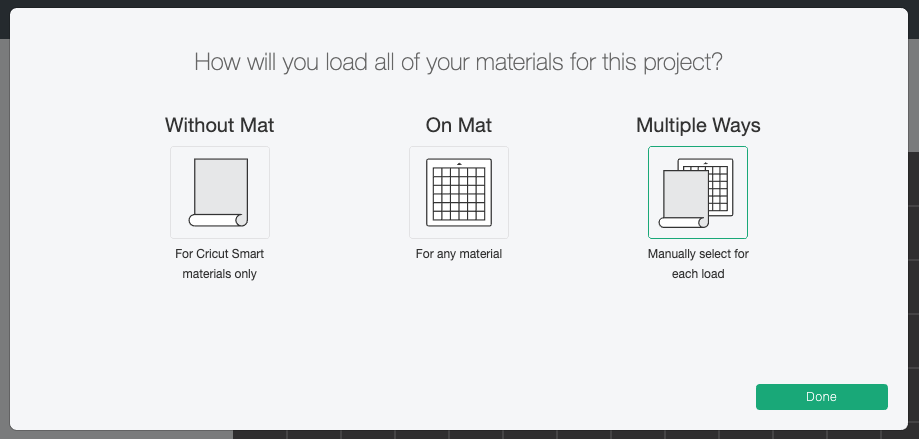 On the next Prepare Screen, you'll see your two images laid out on their respective mats (or just on the material if using Smart Vinyl). Click the Mirror slider on each mat so that your image will be correct. DO NOT skip this step or your image will read backward.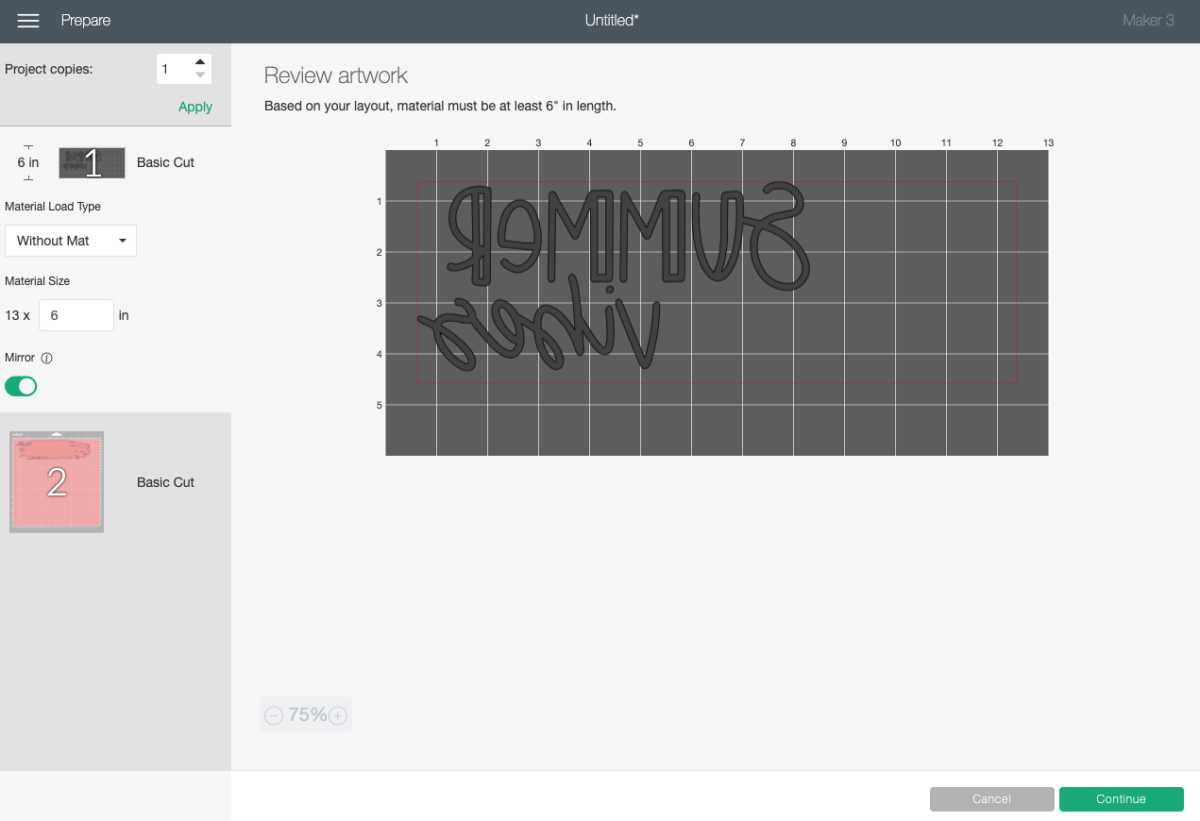 On the Make Screen, you'll set your material to iron on for the first layer and place your material shiny side down. I'm using Cricut Smart Iron On using the Cricut Roll Holder. You can, of course, also cut your iron on using a mat.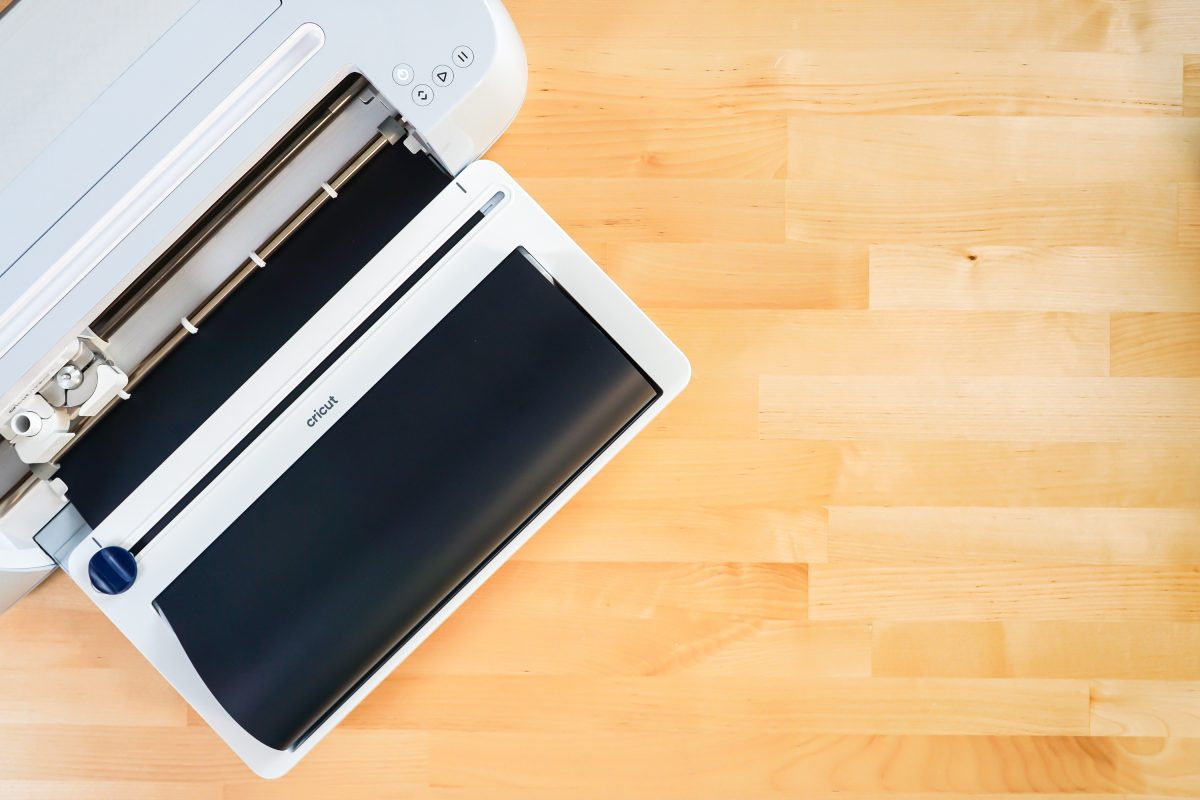 For the second layer, place your Infusible Ink sheet on a mat with the color side up. Change your material setting to Infusible Ink and cut your brush stroke.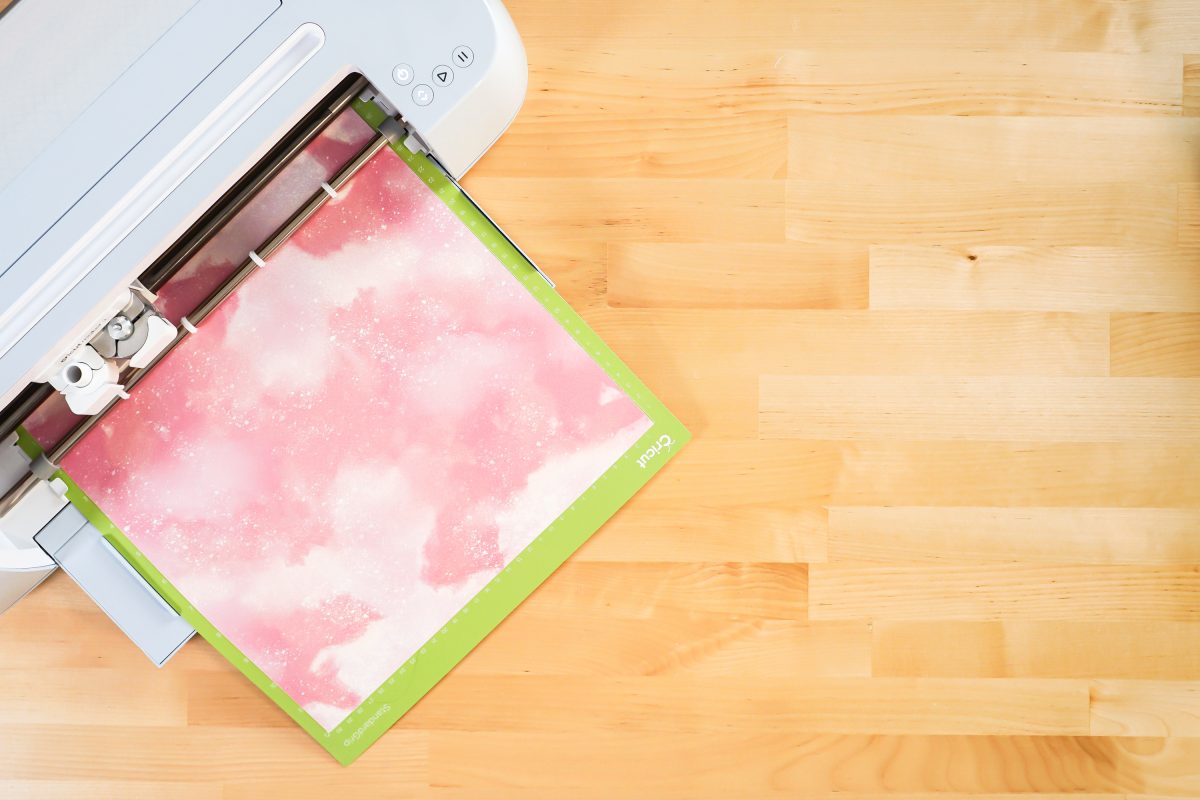 Weed Your Iron On Vinyl
Next we're going to "weed" the negative space from around our image. I have an extensive post about Weeding Iron On Vinyl, which you'll want to read—tons of tips and tricks to making it easier.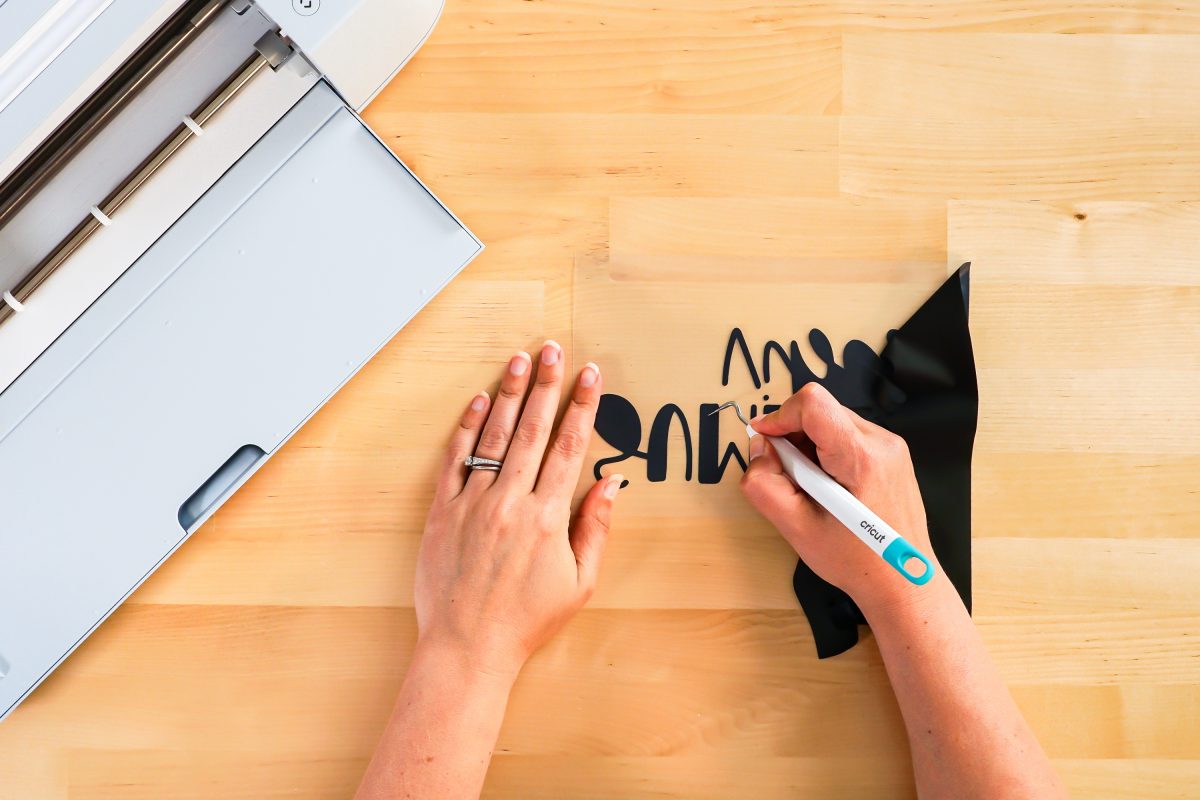 To weed Infusible Ink, you aren't going to use a weeding tool like you would with iron on or adhesive vinyl. Instead, you're going to gently bend the project and use your fingers to pull up the negative material around the brush stroke.
Wash your hands right before weeding or wear gloves—the oils in your fingers can leave marks on the transfer sheet that you'll see in your final project.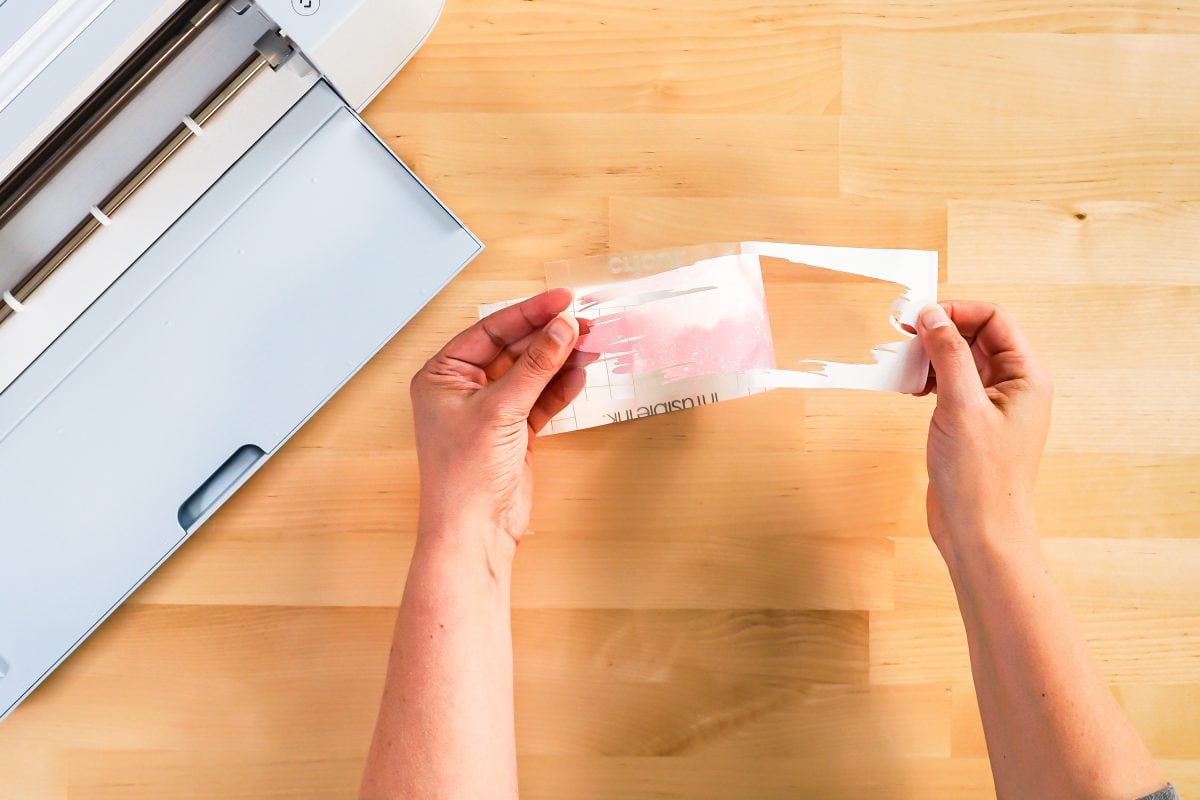 Adhere Your Infusible Ink
Set your EasyPress or heat press to 400° and 30 seconds. Place your shirt down on your EasyPress mat, with a piece of cardstock inside the shirt to prevent bleeding. Pre-press your shirt for 15 seconds to get any moisture out of the shirt.
Press the Infusible Ink decal onto your shirt, ink-side down.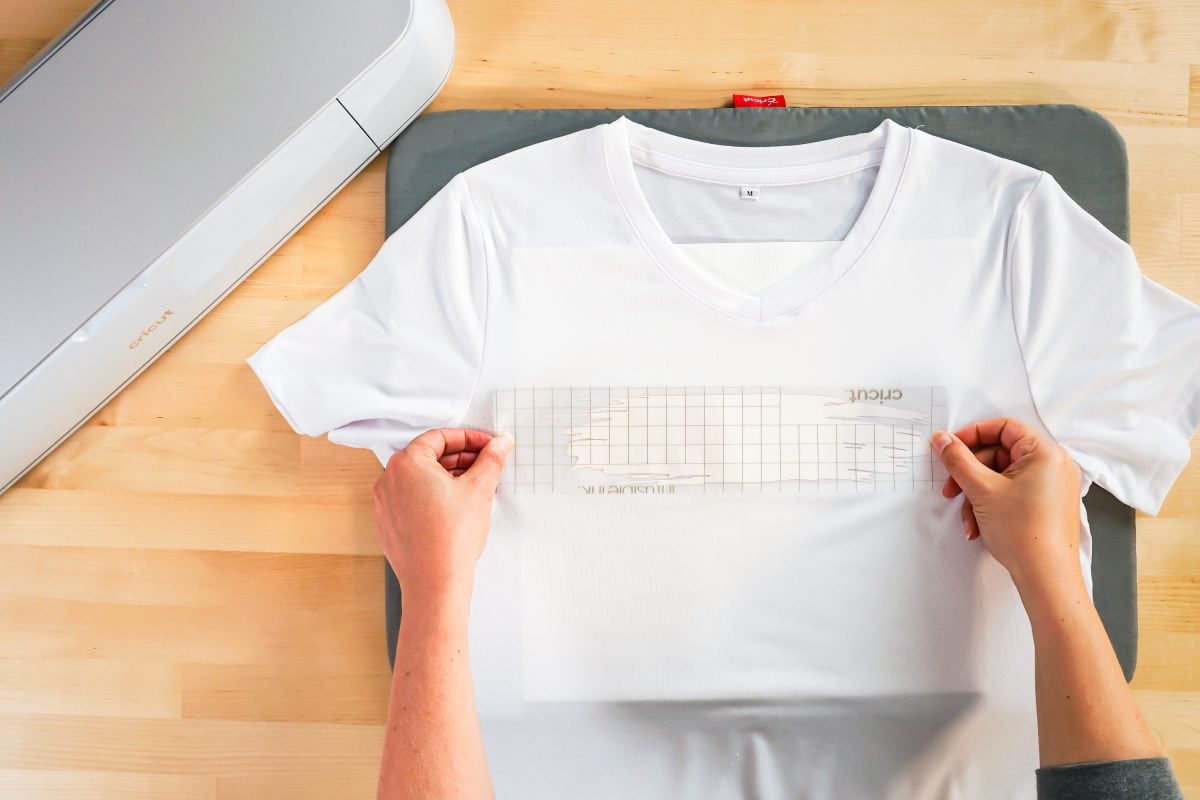 Place a piece of butcher paper (included with the Infusible Ink transfer sheet) on top of the decal.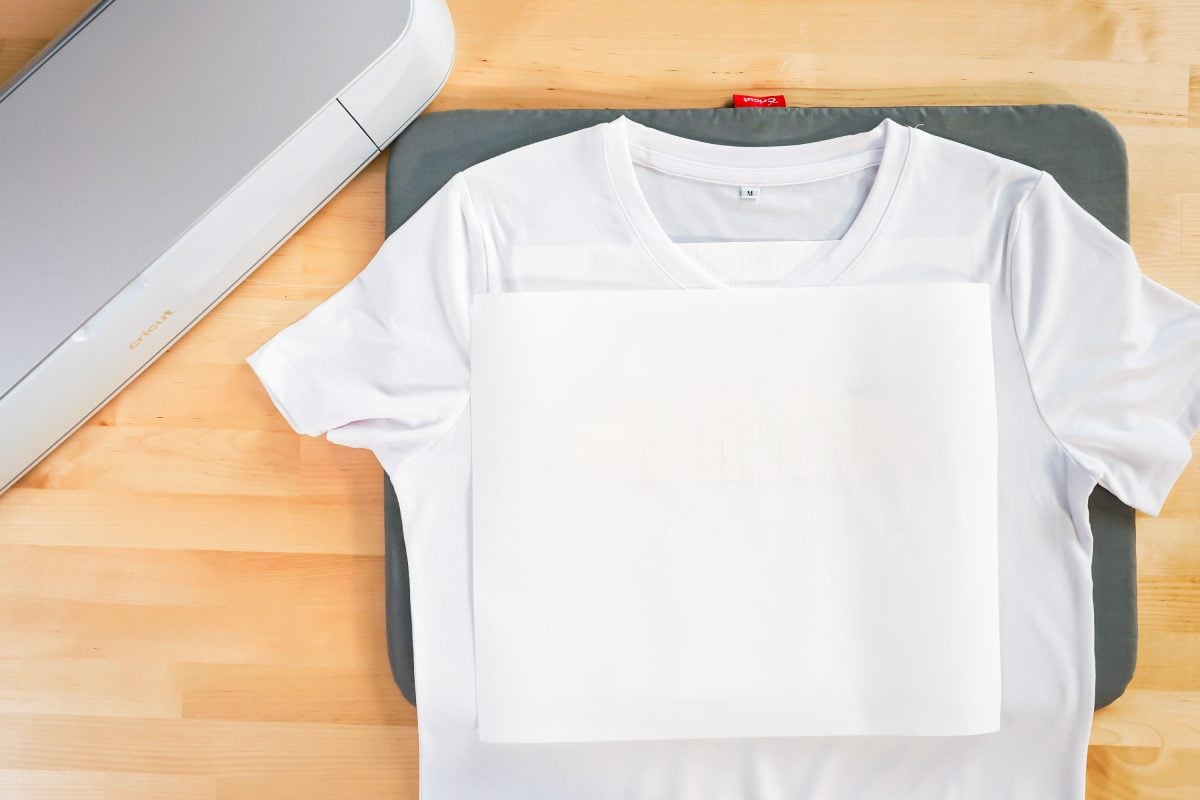 Press your shirt for 30 seconds. Try to keep your press still—any movement could cause the image to shift. You can learn more in my post Troubleshooting Cricut Infusible Ink.
Let the image cool a bit and peel back the transfer.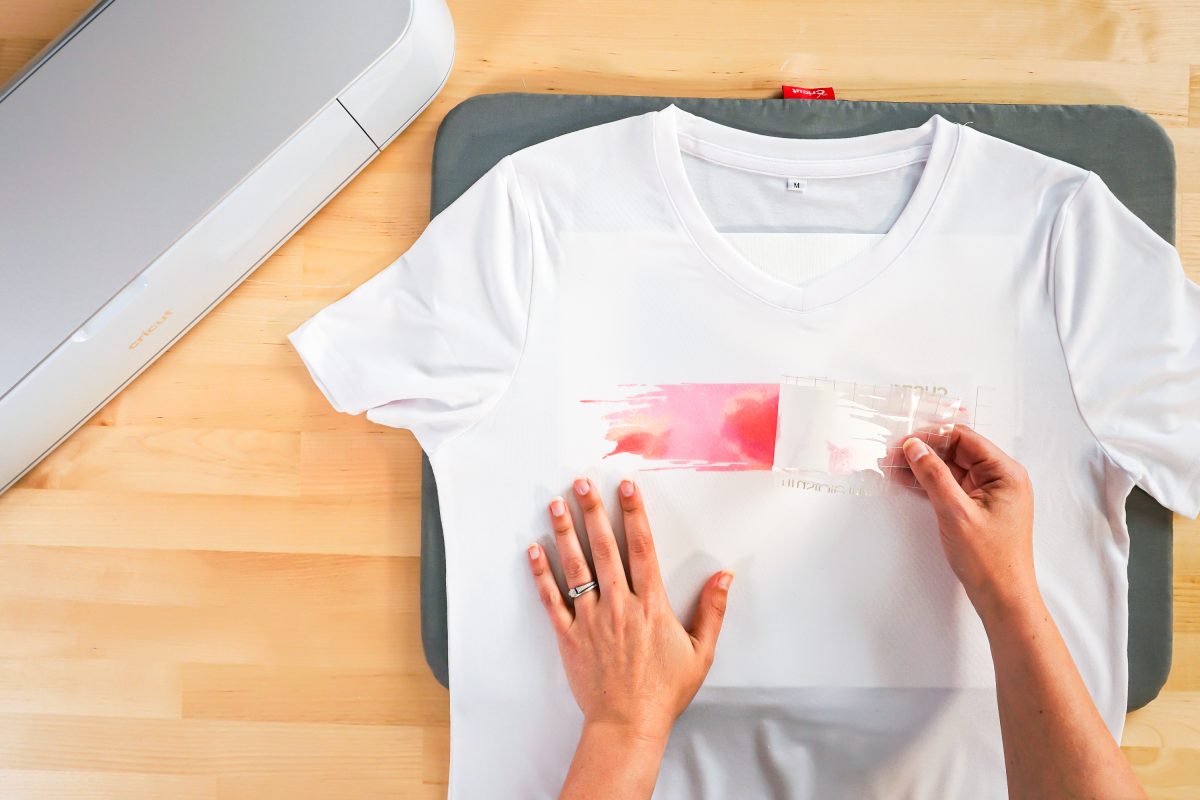 Next, add your iron on decal on top of the brush stroke.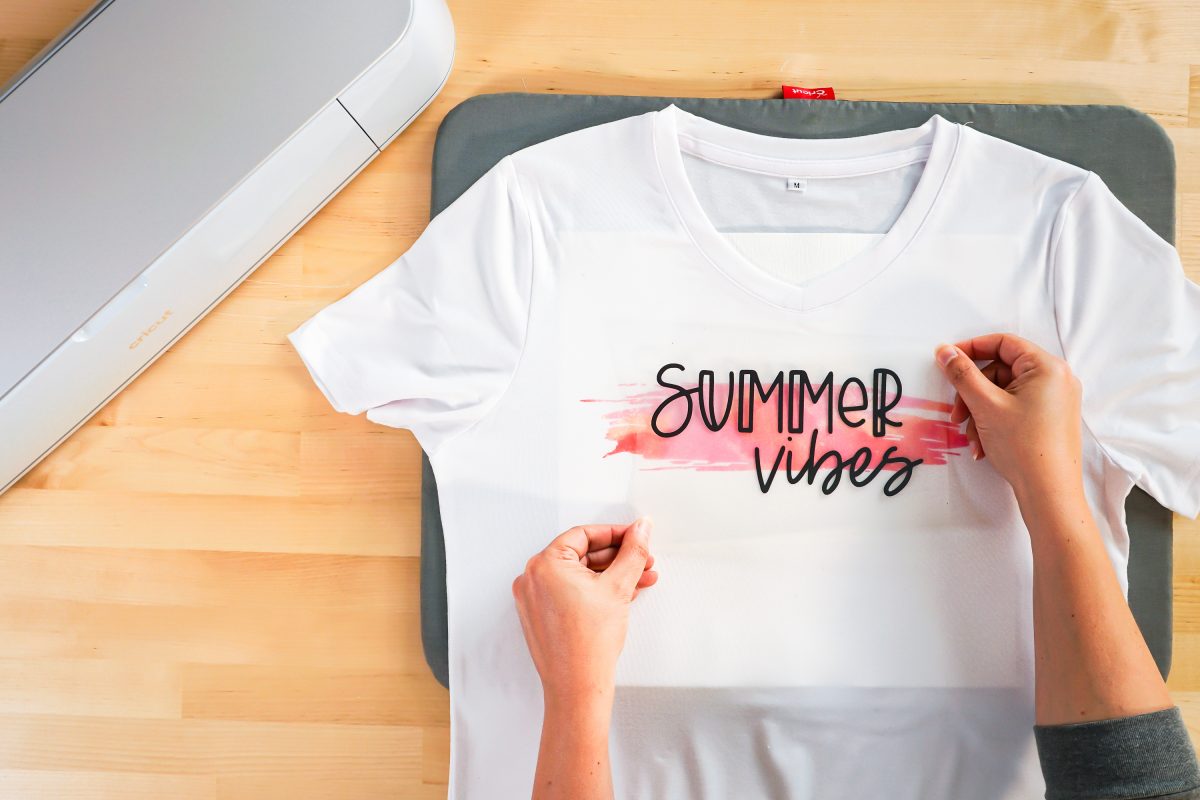 Set your EasyPress to 315° and 30 seconds, and press your iron on decal.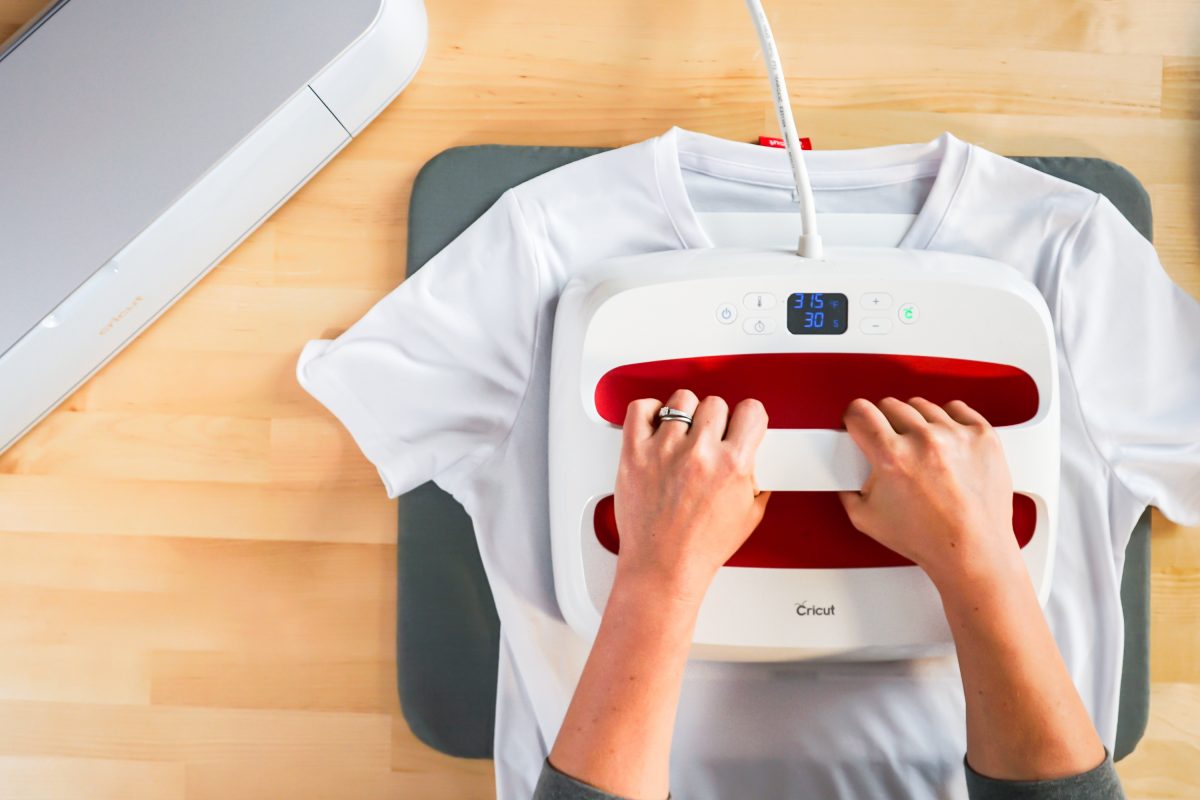 Wait for it to cool a bit and peel back the carrier sheet. Your shirt made with layered Cricut Infusible Ink and iron on is done!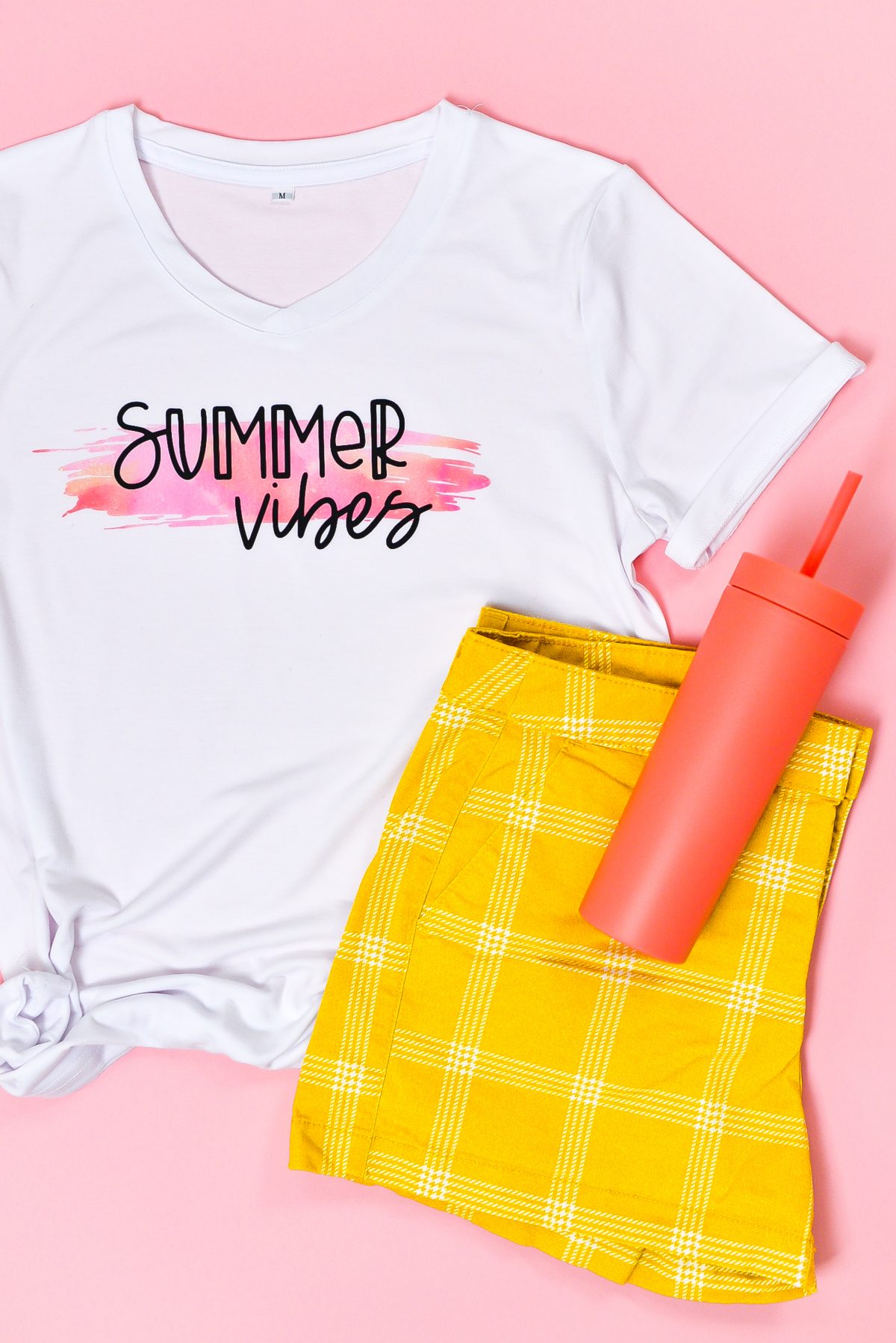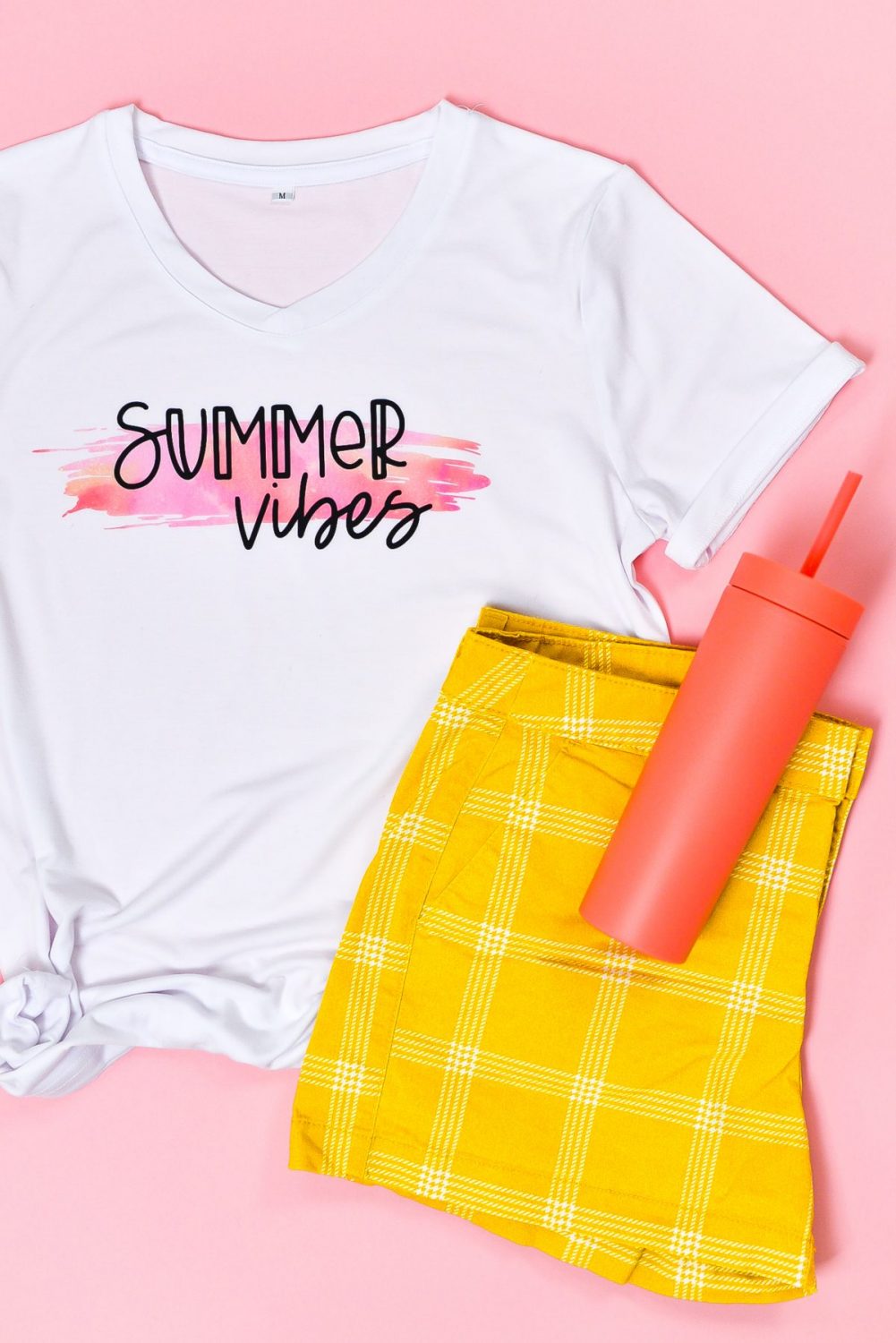 Make All the 15 Days of Cricut Summer Fun Projects!
We'll be adding links as each day goes live! Grab the full bundle with all of the projects and SVGs in our 15 Days of Cricut Summer Fun eBook Bundle!