Learn how to make a personalized ice cooler using your Cricut Maker, Explore, or Joy! These ice cooler decals are a fun way to make your cooler, well, cooler!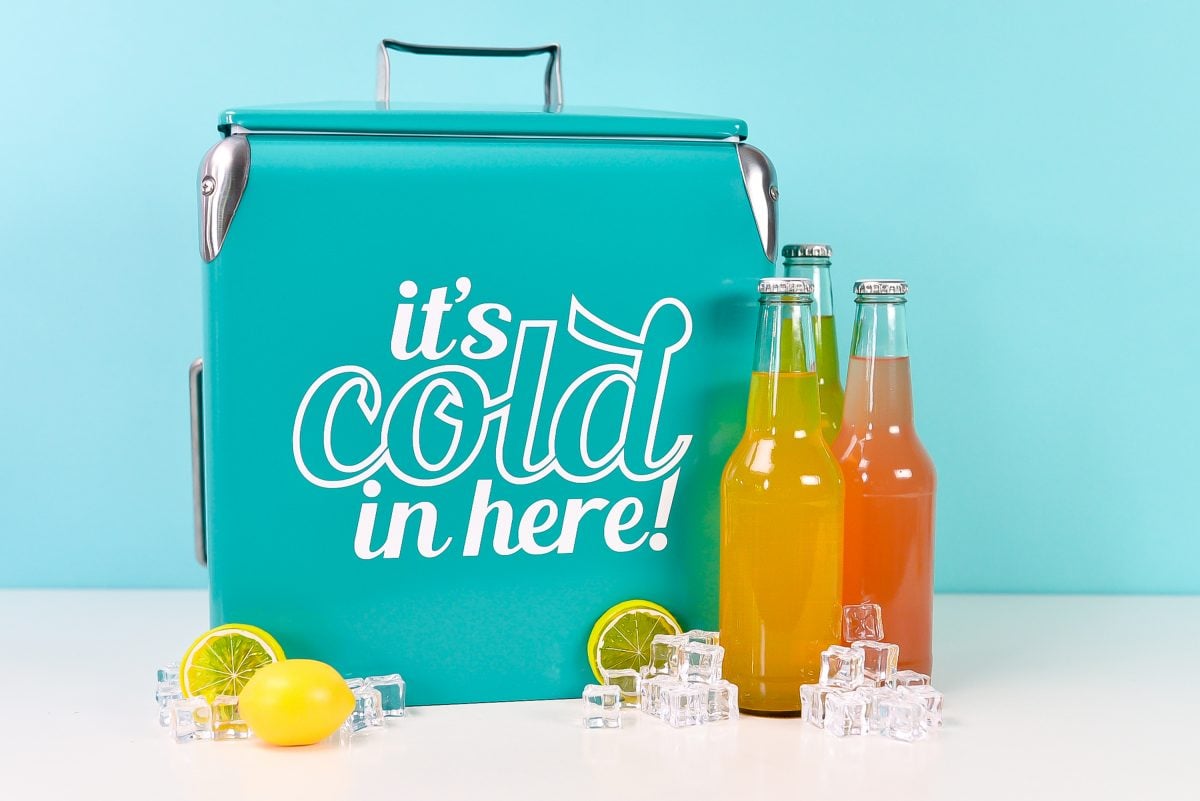 Welcome to Day 15 of the 15 Days of Cricut Summer Fun!
Today is the last day of this Cricut summer fun series! We've made all sorts of amazing summer projects, like t-shirts and party decorations, pinwheels and home decor. Make sure you check out the bottom of this post for links to all of the projects!
If you'd like to get this series in an ebook format PLUS all of the SVGs needed to make all 15 projects check out the 15 Days of Cricut Summer Fun eBook Bundle!
For our final project, we're decorating an ice cooler! This project works on any smooth-sided ice chest (not as well on the bumpy texture of some ice chests). There are five different ice cooler SVG decals to choose from, so pick your favorite! This is a simple but fun way to add a little personality to your cooler that will make people smile when you're camping, at the game, or out on the river.
[adthrive-in-post-video-player video-id="YtG7kOht" upload-date="2022-06-11T23:02:18.000Z" name="Summer Cricut Projects" description="More than a dozen fun projects to make for summer with your Cricut using adhesive vinyl, cardstock, HTV, and more!" player-type="static"]
For this project, you're going to want to use permanent vinyl. You can still scrape it off if you ever want to remove it (and use a little adhesive remover if it leaves a residue), but it'll hold up better to splashes and spills than removable vinyl.
This project is best cut on the Cricut Maker 3, Cricut Explore 3, Cricut Maker, Cricut Explore Air 2, or other Cricut Explore machine because the decal is quite large for most ice chests. You could always use the Cricut Joy and make a smaller decals for your favorite tumbler! Need help using your Cricut? Check out my Cricut Basics eBook!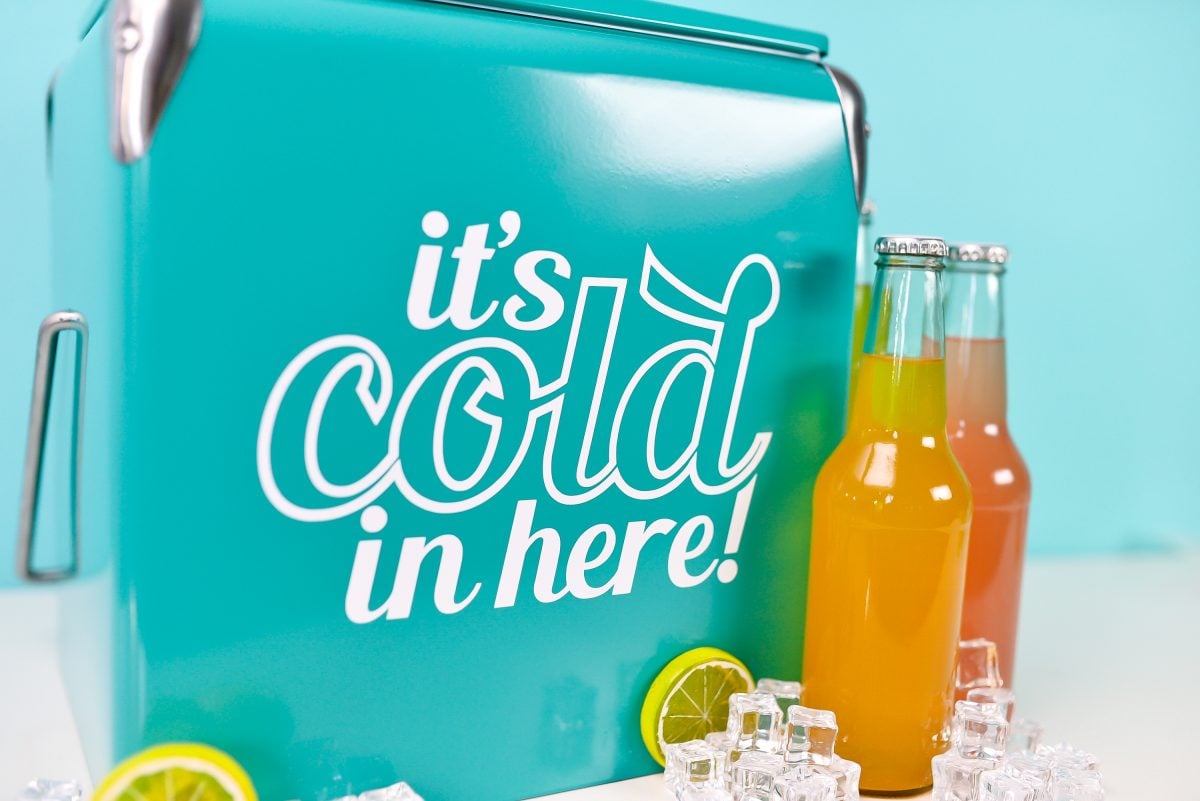 Personalized Ice Cooler Supplies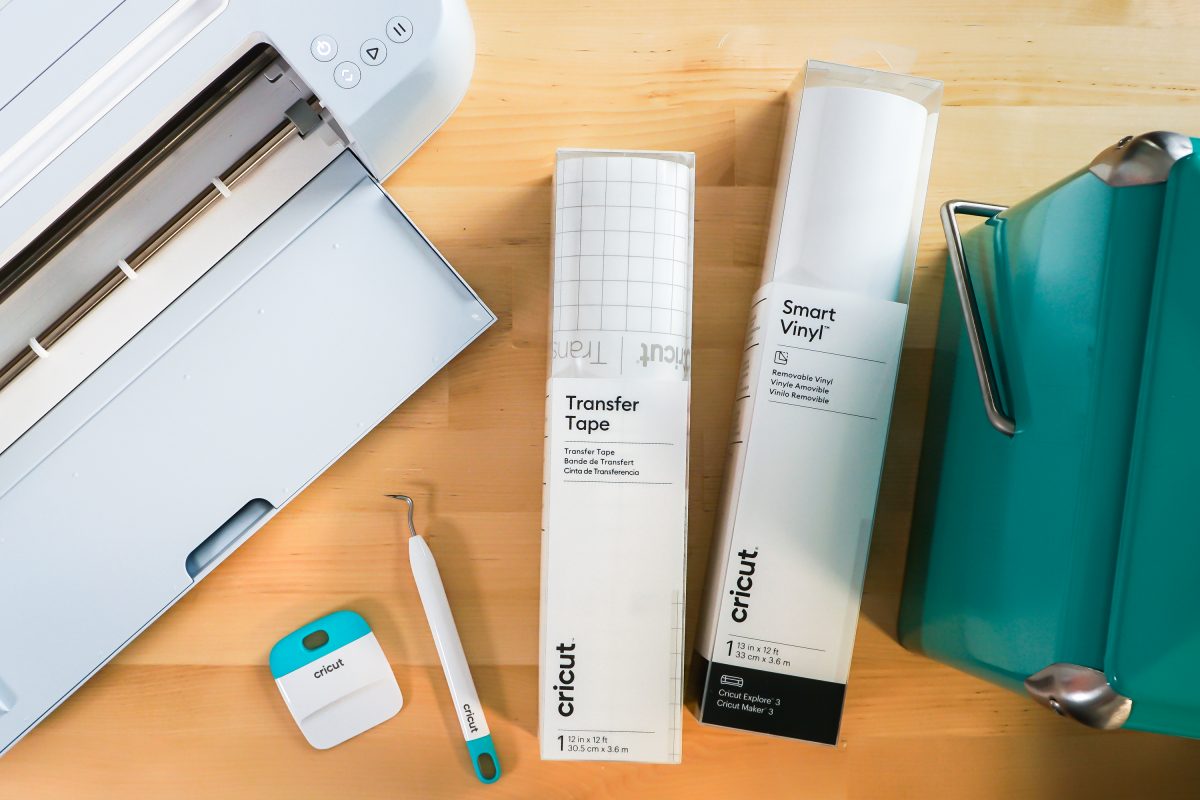 Material Note: You can cut this on your Cricut Maker 3 or Explore 3 using Permanent Smart Vinyl. That's what I'm doing for this project, but feel free to cut on a mat if you have an older machine!
Grab the Ice Cooler Decal SVG for this Project
Get the ice cooler decal SVG here. If you're interested in making more projects in this summer series, our Cricut Summer Fun eBook and SVG Bundle is a great deal!
Personalized Ice Cooler Instructions
Upload the Ice Cooler File to Cricut Design Space
We will start by uploading the SVG file to Cricut Design Space (see Uploading SVG Files to Cricut Design Space if you need help).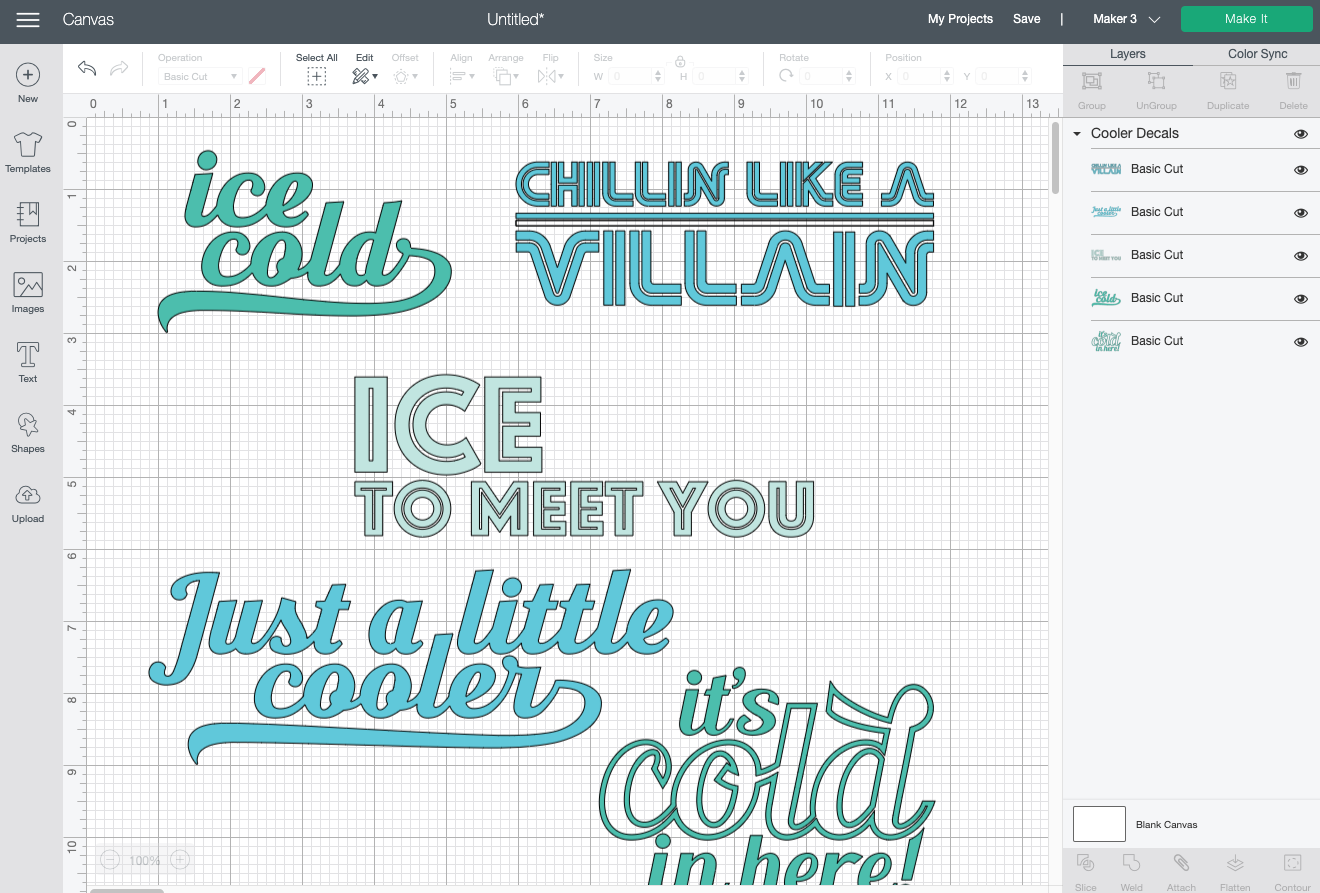 Choose which decal you want to use, and click the "eye" next to the other layers to hide them. Resize and recolor your decal to fit on your ice cooler. I made my decal 8″ across, but yours will be different to fit your unique ice chest.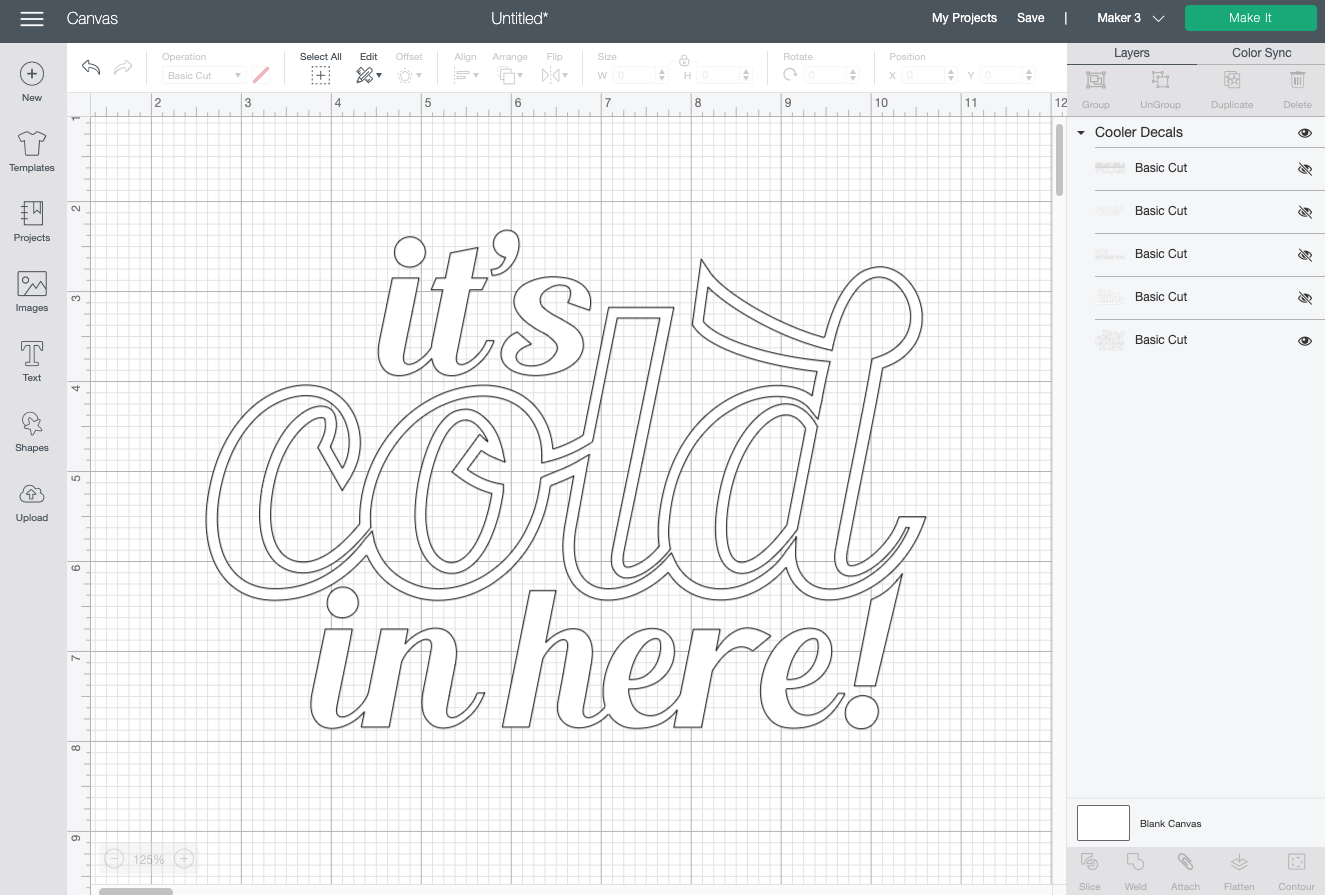 That's it! You're ready to make your ice chest! Click Make It in the upper right.
Cut Your Vinyl for Your Ice Cooler Decal
If you have a Cricut Maker 3 or Cricut Explore 3, you'll see a Mat Selection window. I chose Without Mat because I'm using Smart Vinyl, but choose On Mat if you're cutting using a mat. If you do not have one of these newer machines, you won't see this screen.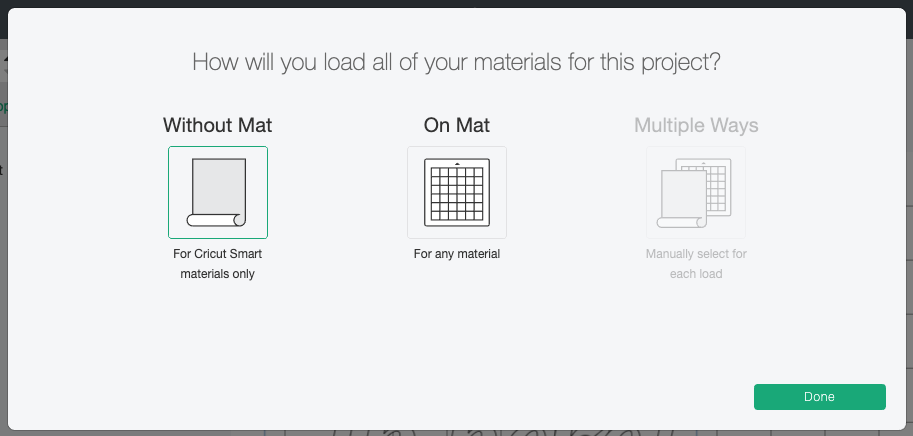 On the next Prepare Screen, you'll see your image laid out on the mat (or just on the vinyl if using Smart Vinyl).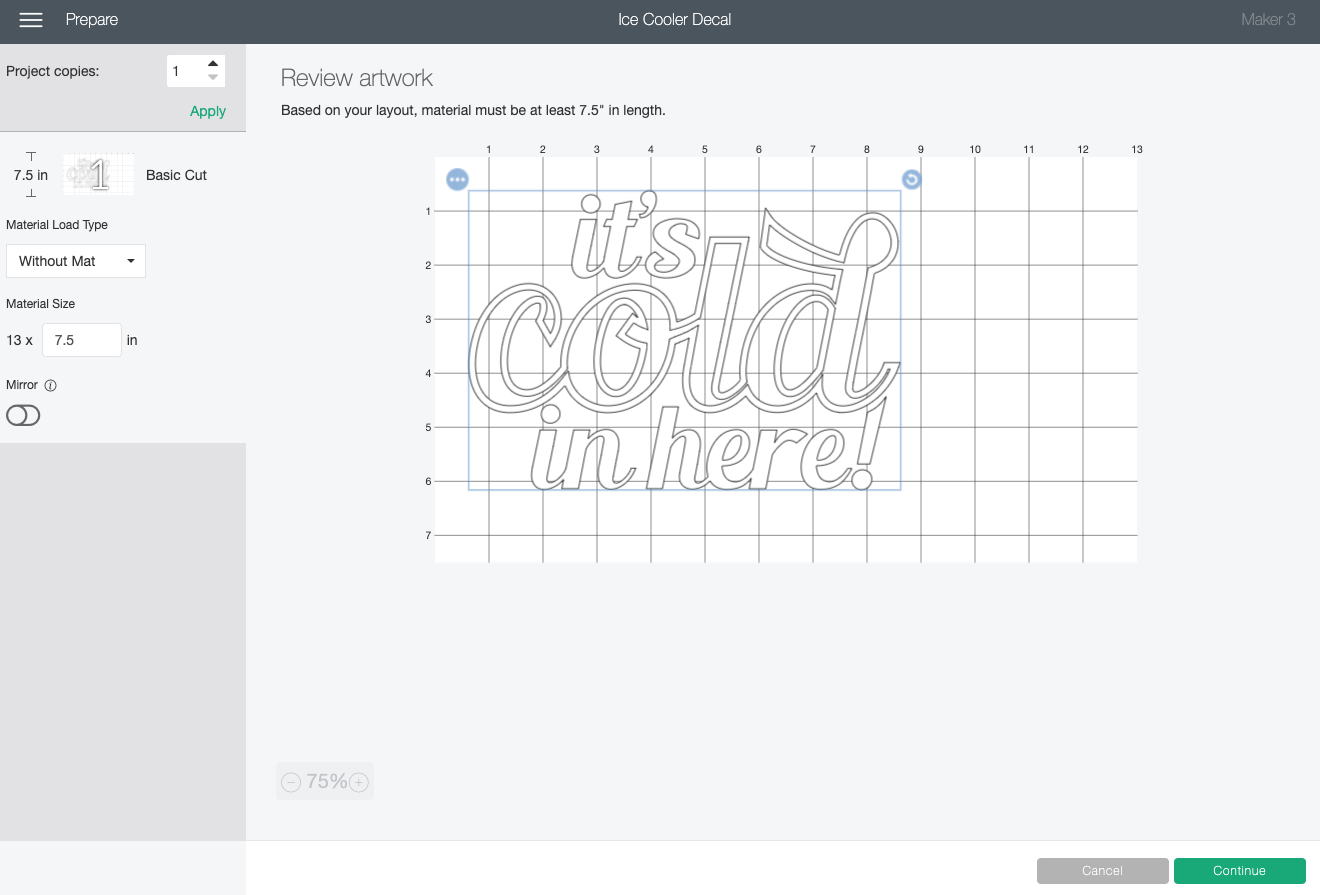 On the Make Screen, you'll set your material to Smart Vinyl or permanent vinyl. Make sure you have your fine point blade in your machine and place your vinyl colored side up. Insert your mat or material and your Cricut will cut your project!
Weed Your Vinyl
Next we're going to "weed" the negative space from around each image. I have an extensive post about Weeding Adhesive Vinyl, which you'll want to read—tons of tips and tricks to making it easier.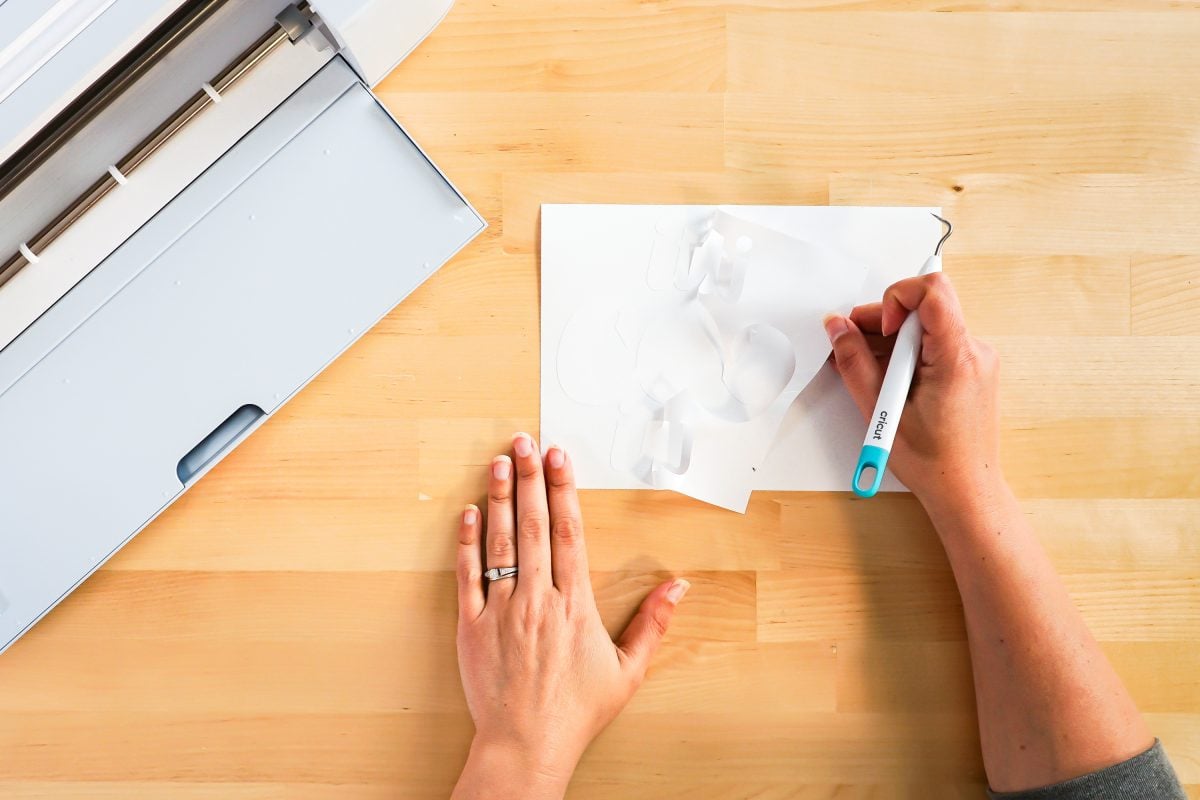 Use Transfer Tape to Adhere Your Vinyl
Once all of your decal is weeded, it's time to use transfer tape to adhere it to your ice chest. You can see an in-depth tutorial about Using Transfer Tape if you need it (plus troubleshooting tips if you're struggling!).
Start by cutting a piece of transfer tape the same size as your decal. Peel the backing sheet off the transfer tape and place the sticky side of the transfer tape down on your decal.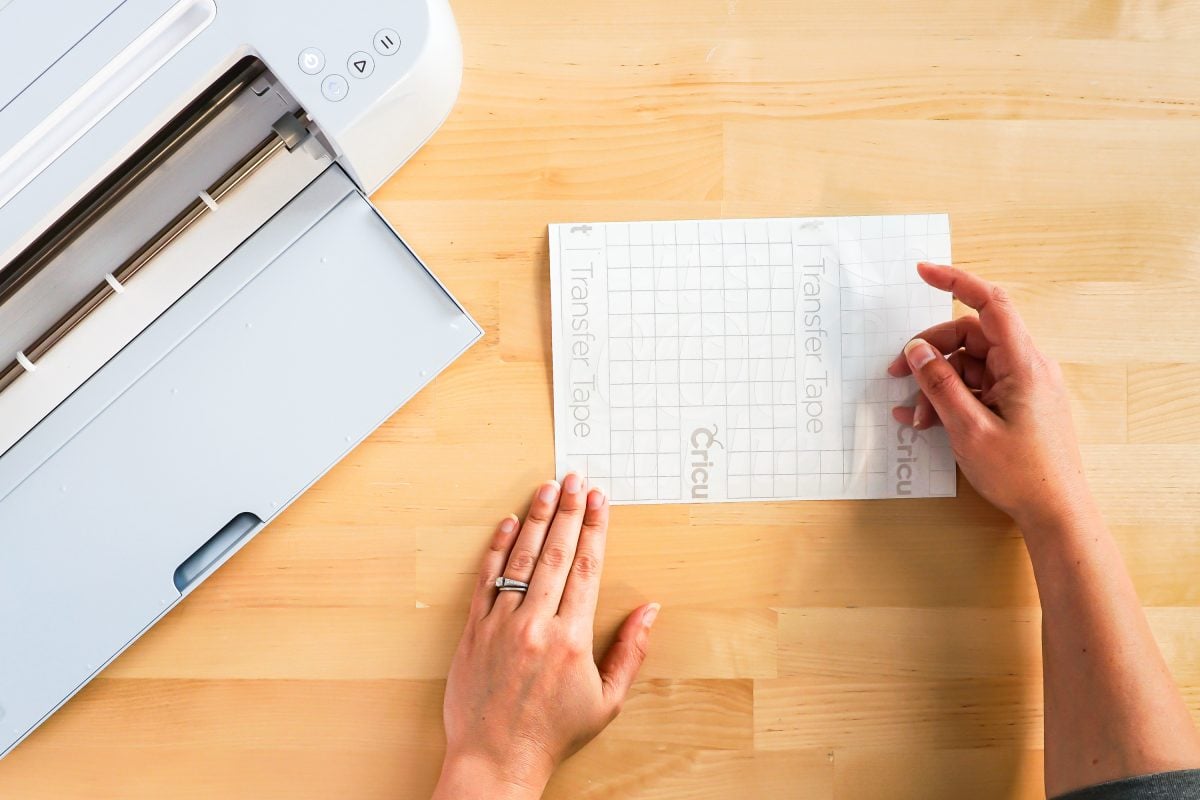 You can use your hands or a scraper to burnish the transfer tape down on top of the vinyl.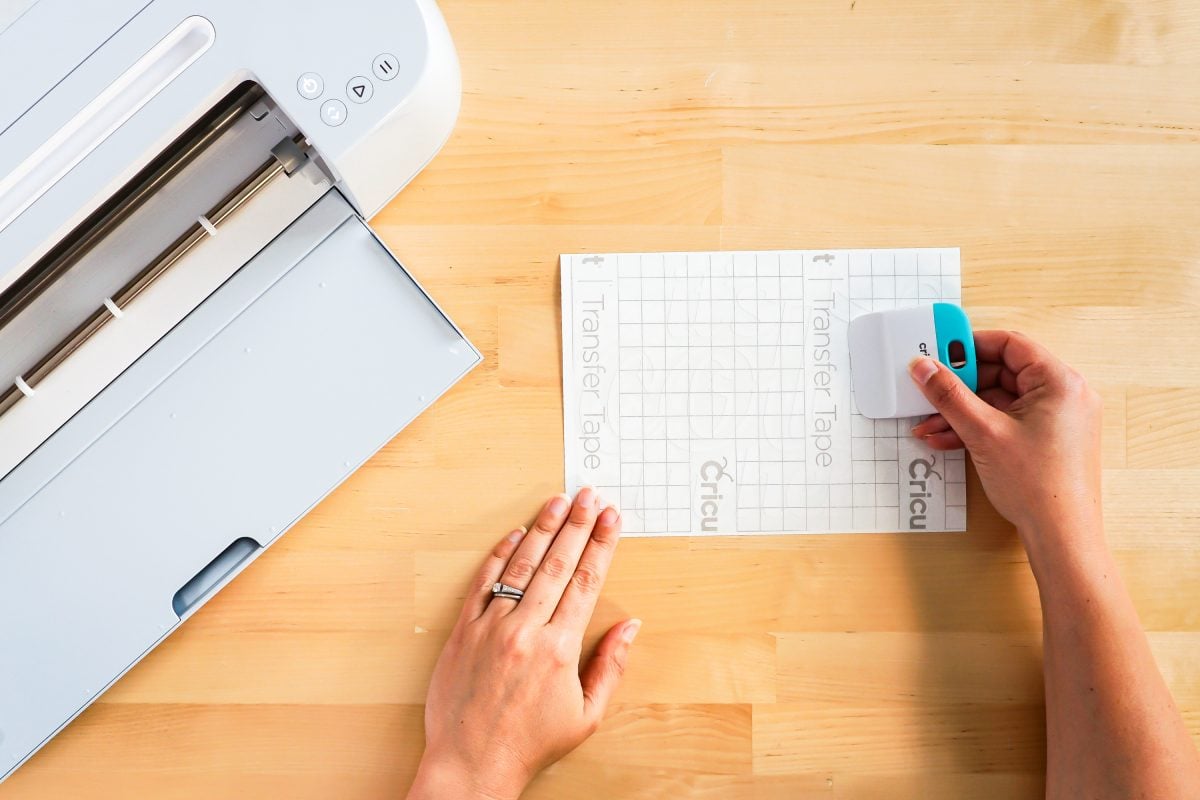 Then flip it over, and peel the backing sheet away from the transfer tape. Your decal should stick to the transfer tape—you can use your fingernail to catch anything that isn't sticking cleanly.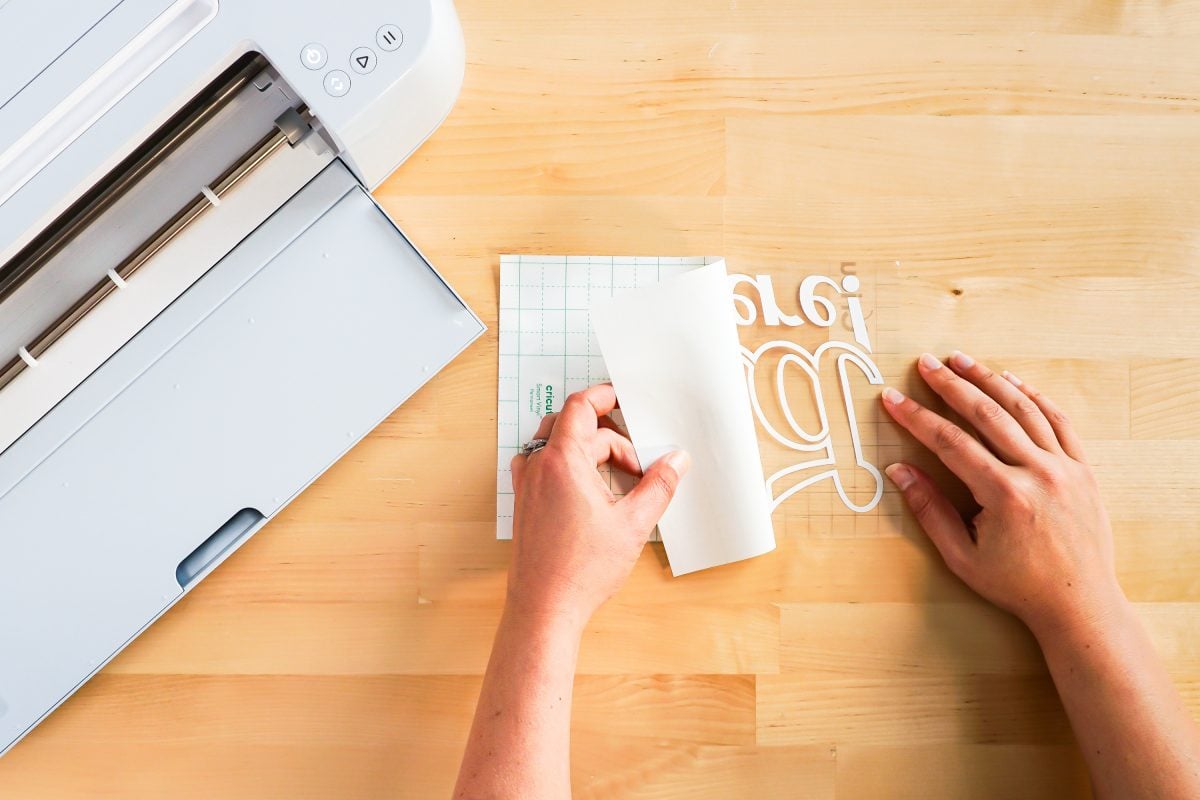 Then flip it over and press it onto your ice cooler!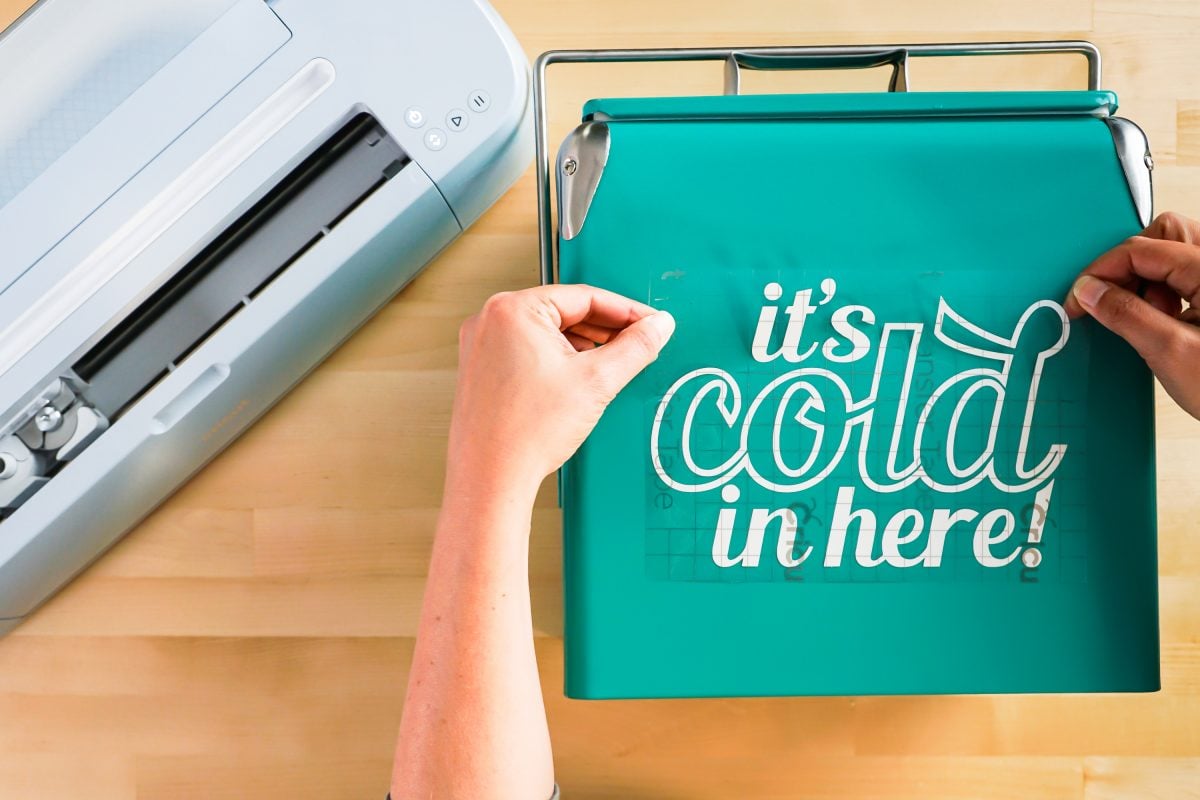 Use the scraper to burnish the vinyl into the cooler.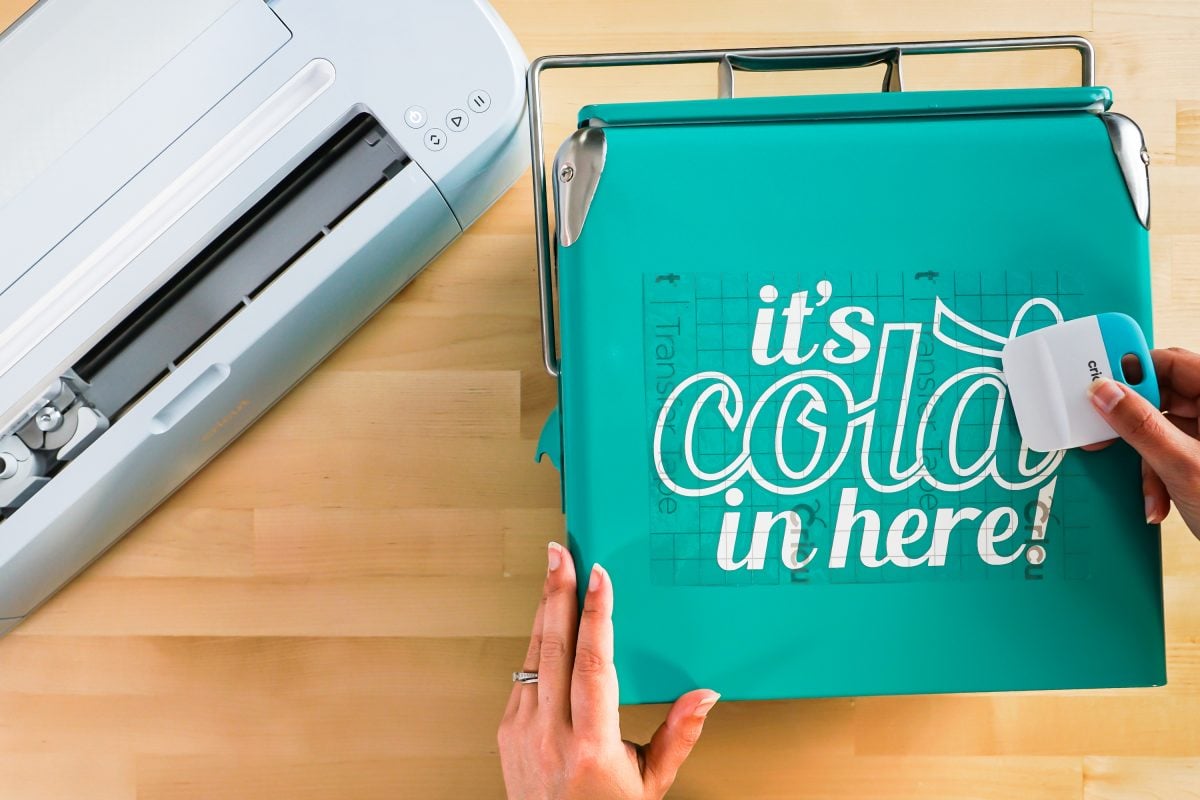 Then peel back the transfer tape and your vinyl should stick!
If you'd like, you can personalize with your family's name to the other side using this same method! Now you have an even cuter way to keep all of your drinks cool this summer!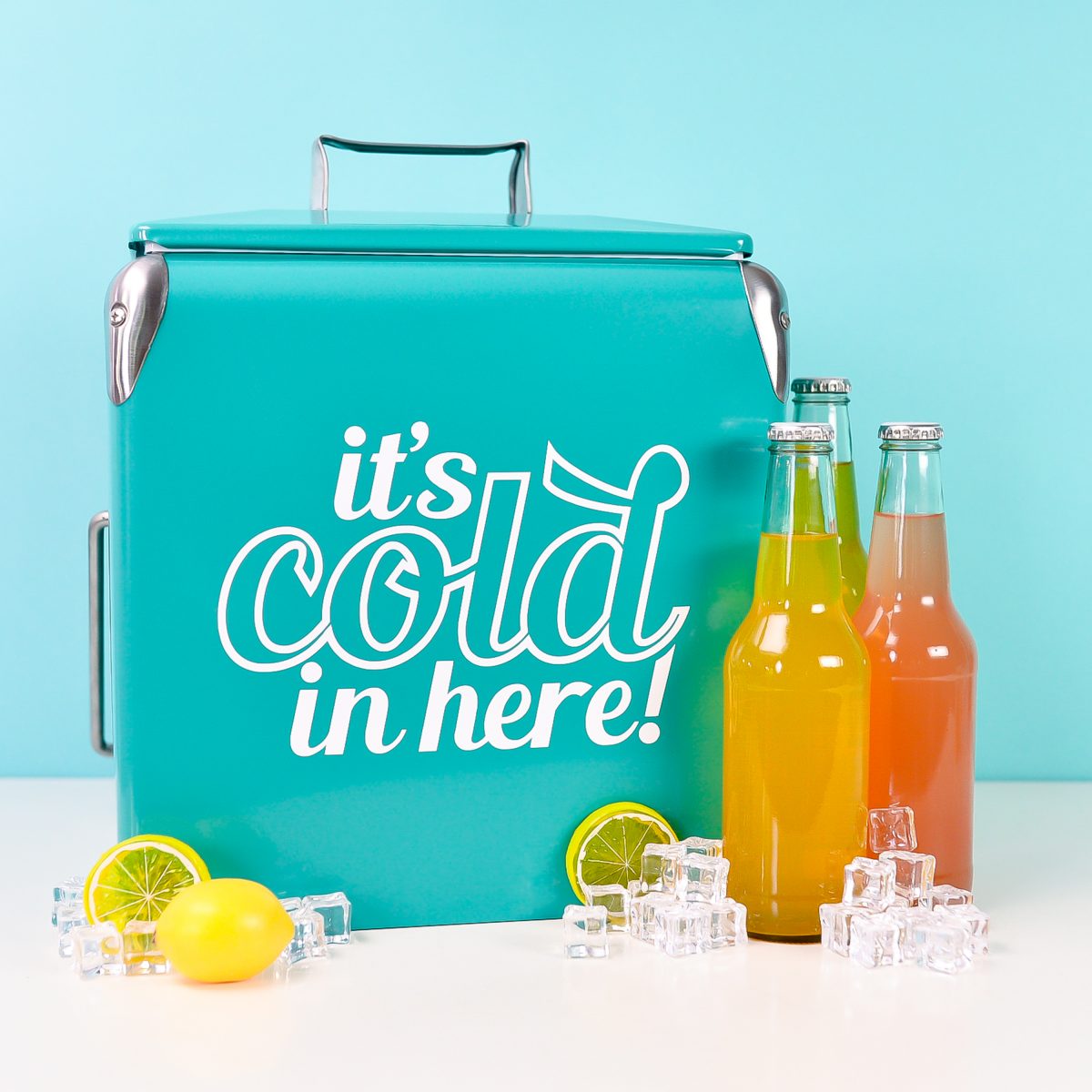 Make All the 15 Days of Cricut Summer Fun Projects!
We'll be adding links as each day goes live! Grab the full bundle with all of the projects and SVGs in our 15 Days of Cricut Summer Fun eBook Bundle!