This cute fruit slice banner is perfect for summer parties! The layered SVG file is designed with holes for easy hanging. Just cut cardstock with your Cricut, layer and glue, and string together to create this delicious summer part decoration!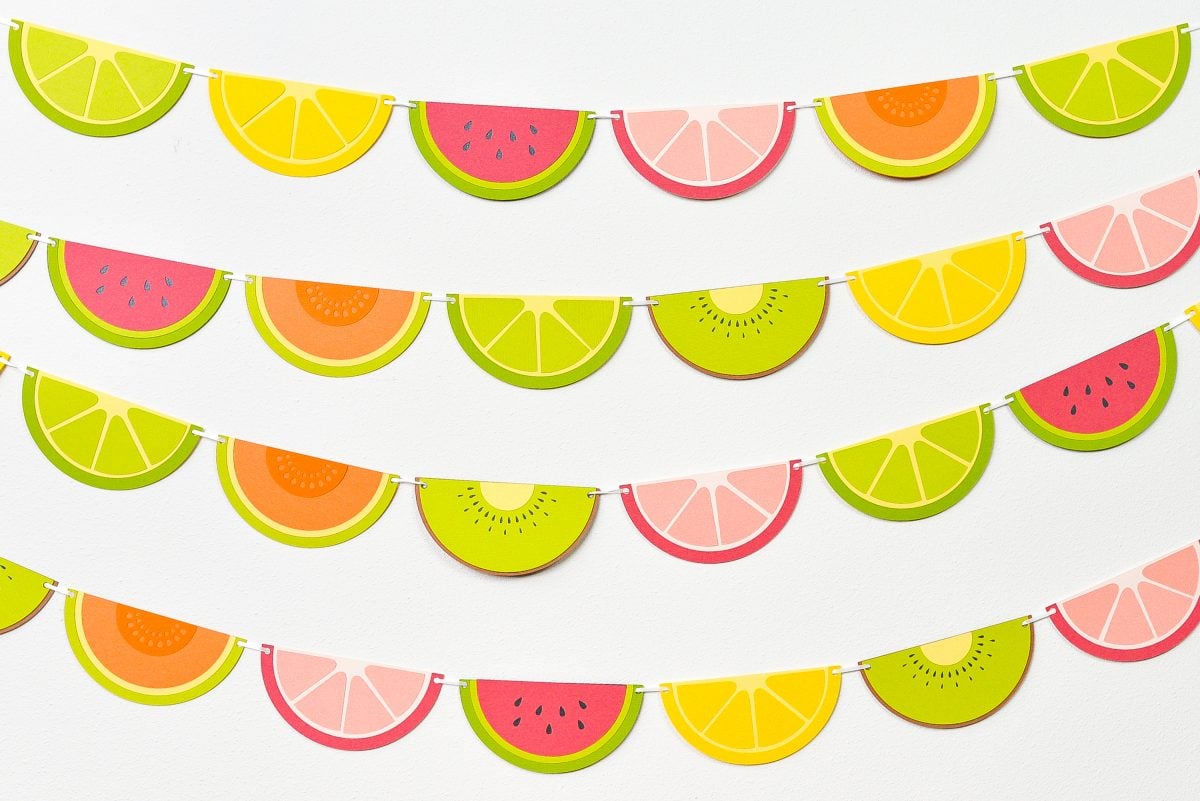 Welcome to Day 10 of the 15 Days of Cricut Summer Fun!
We're two-thirds of the way through this awesome summer crafting series—I hope you've enjoyed all of these summer Cricut crafts so far! Today we're making a super cute fruit slice banner. This simple project is perfect for summer parties, birthdays, and even nurseries! It's easy to make—all you need is cardstock, glue, and some ribbon!
If you'd like to get this series in an ebook format PLUS all of the SVGs needed to make all 15 projects check out the 15 Days of Cricut Summer Fun eBook Bundle!
I love making fruit themed projects, and I've had the idea for a fruit banner on my list for ages, to join my Fruit Bookmarks and my Cute Fruit SVG Files. This banner has an array of fruit—watermelon, lemon, lime, kiwi, cantaloupe, and orange/grapefruit!
If you make this a mini banner, you can cut it on your Cricut Joy. To make a larger banner, however, you'll need a Cricut Maker 3, Cricut Explore 3, Cricut Maker, Cricut Explore Air 2, or other Cricut Explore machine. Need help using your Cricut? Check out my Cricut Basics eBook!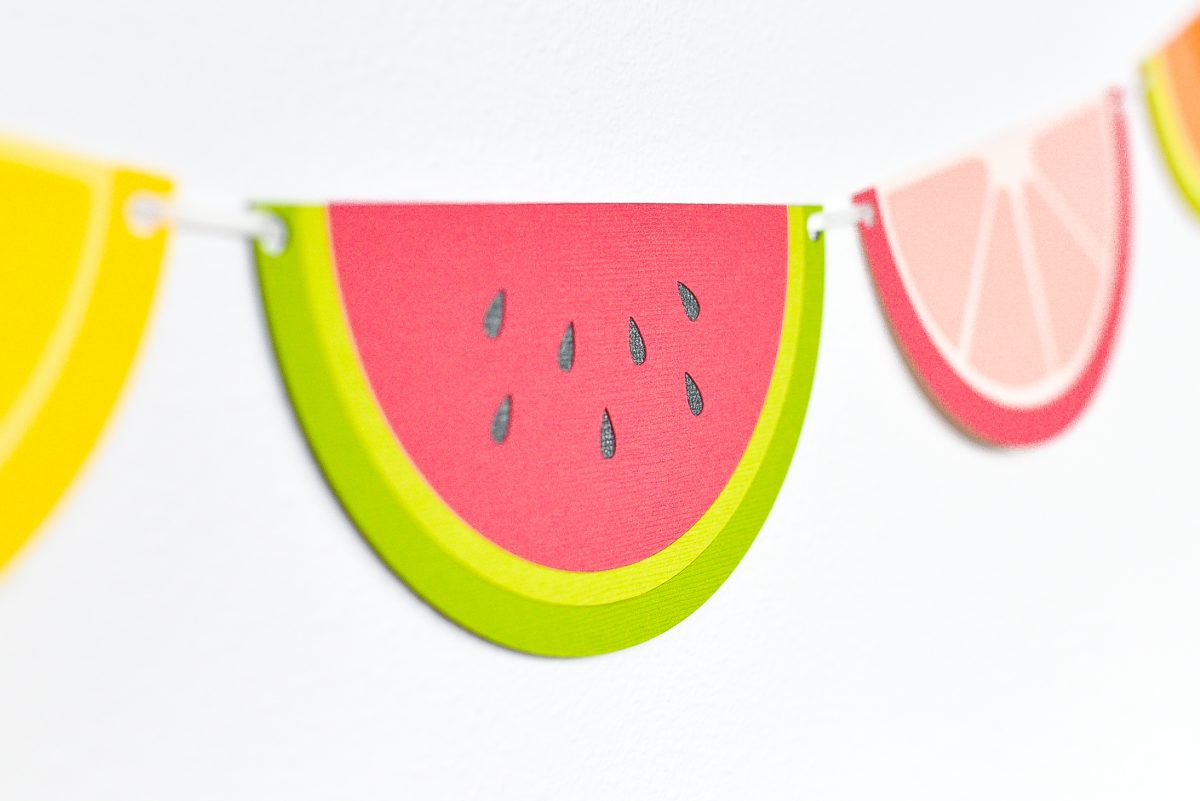 Fruit Banner Supplies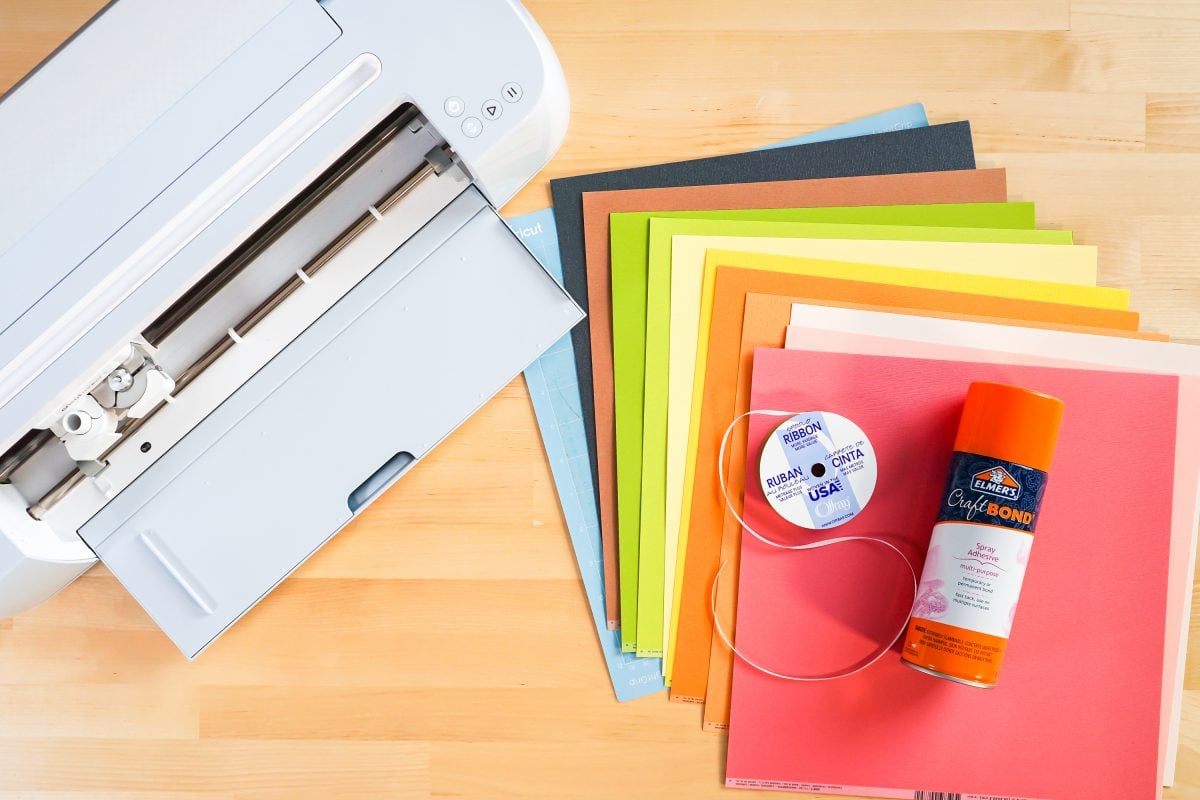 Fine Point Blade
Tape (optional)
Grab the Fruit Banner SVG for this Project
Get the banner SVG here. If you're interested in making more projects in this summer series, our Cricut Summer Fun eBook and SVG Bundle is a great deal!
Fruit Banner Instructions
Upload the Fruit Banner File to Cricut Design Space
We will start by uploading the SVG file to Cricut Design Space (see Uploading SVG Files to Cricut Design Space if you need help). You can resize them if you'd like—I made them each 6″ wide.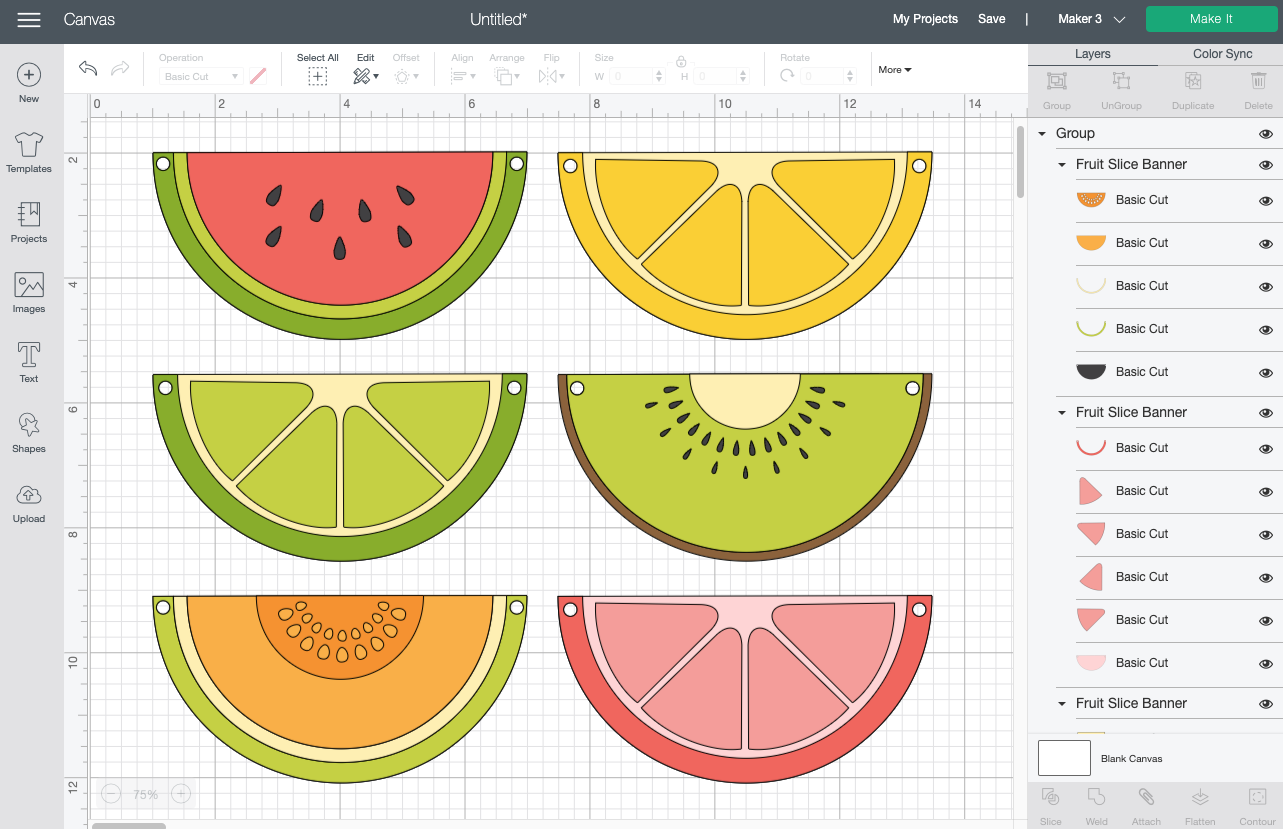 That's it! You're ready to cut your fruit banner. Click Make It in the upper right.
Cut Your Cardstock for Your Fruit Banner
If you have a Cricut Maker 3 or Cricut Explore 3, you'll see a Mat Selection window. Because we are cutting on cardstock, choose On Mat. If you do not have one of these newer machines, you won't see this screen.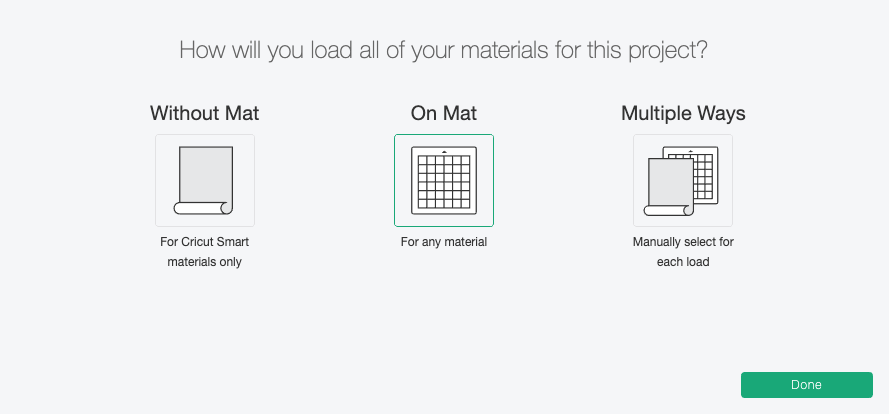 On the next Prepare Screen, you'll see all of your images laid out on their respective mats. You can also learn How to Fit More on a Cricut Mat and Save Material if you'd like! I changed my project copies to "5" and cut each fruit five times to make several banners.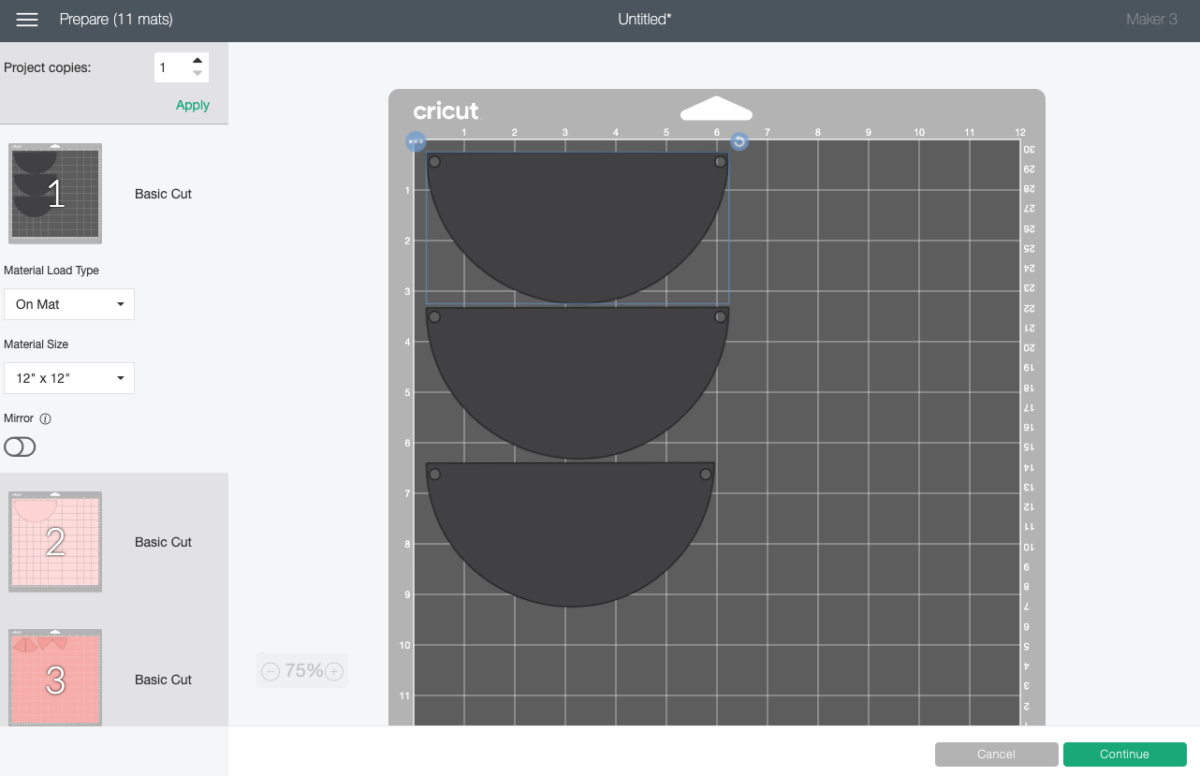 On the Make Screen, you'll set your material to cardstock. Make sure you have your fine point blade in your machine, insert your mat, and your Cricut will cut your project!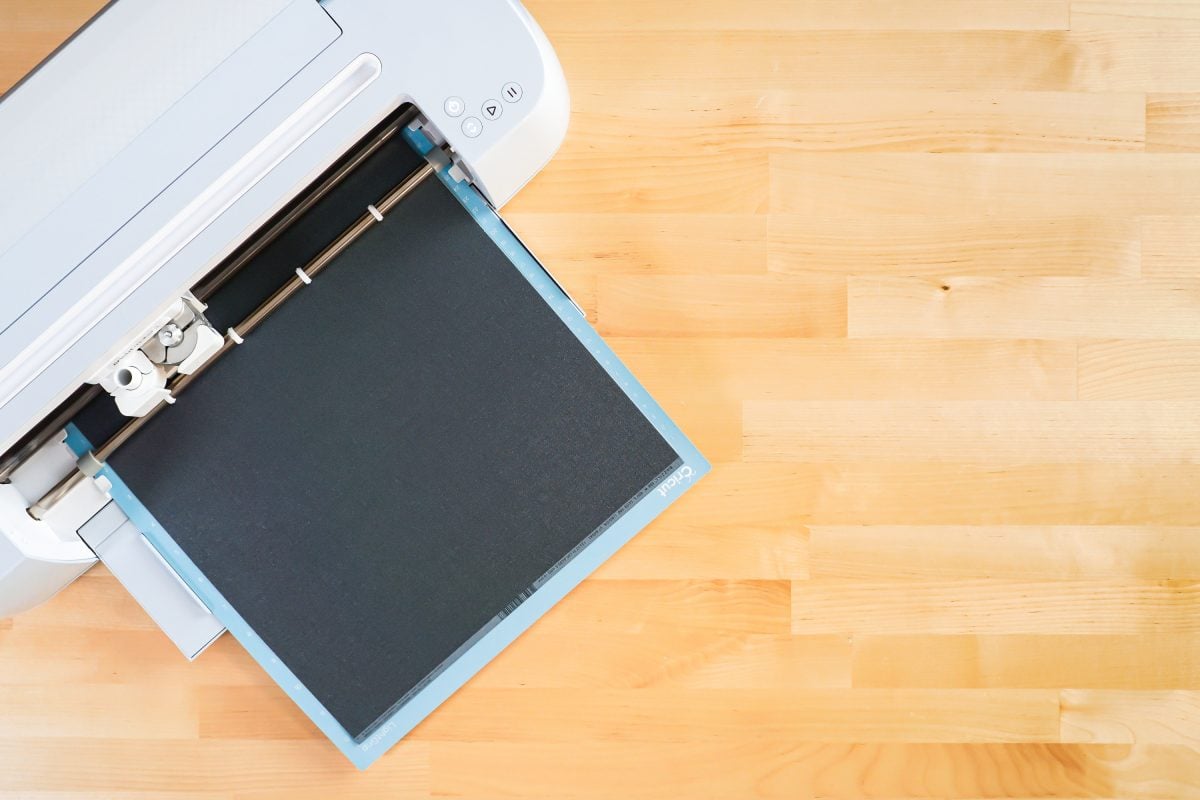 Cut all the mats for your fruit banner until you have a pile of fruit banner pieces.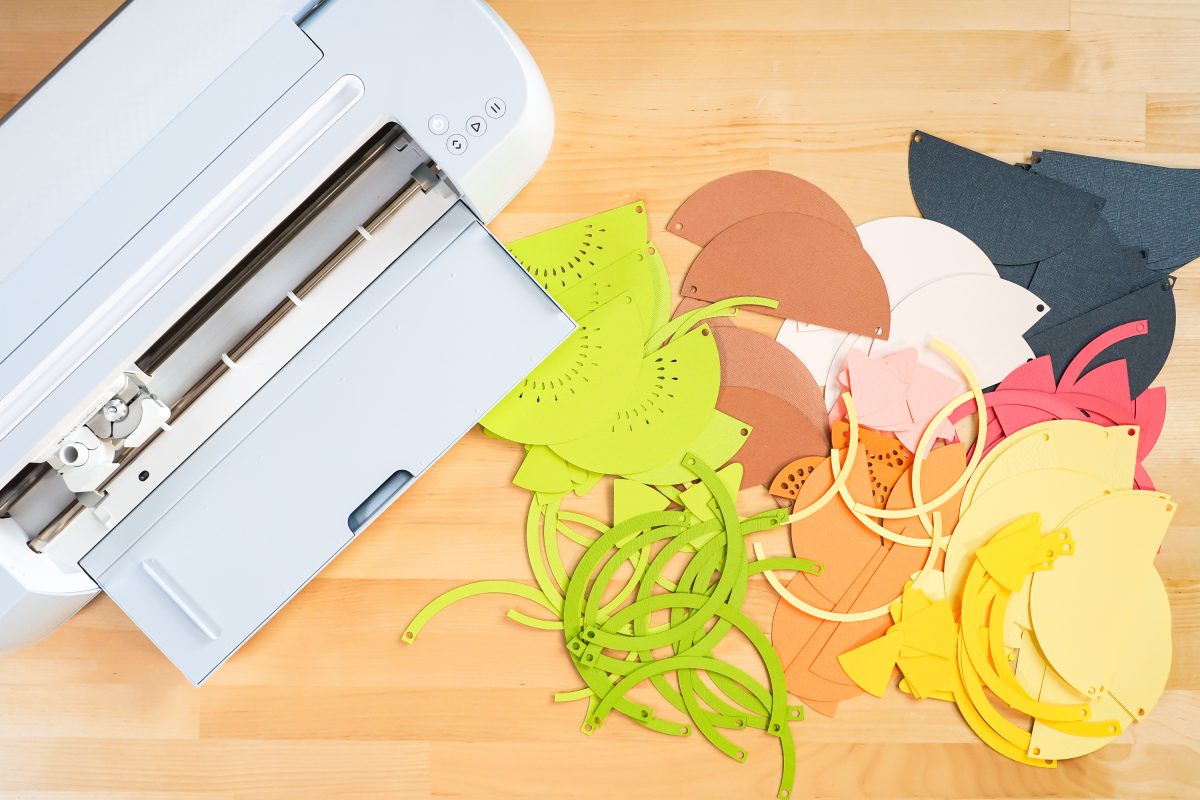 Glue Your Fruit Pieces Together
Now we need to assemble the fruit banner. Simply layer the pieces together to make each piece of fruit and adhere with a glue stick or spray glue. You'll notice that instead of having you glue every single seed, there's a layer behind the colored layer with the seed cutouts, so they seeds show through without any tedious gluing!
You can see how each layer works here (all three citrus fruits are assembled in the same way):
String the Banner
Once your glue has dried, string the fruit banner pieces using a length of ribbon! If you'd like, tape the ribbon to the fruit piece on the back so they don't slide around. You're done!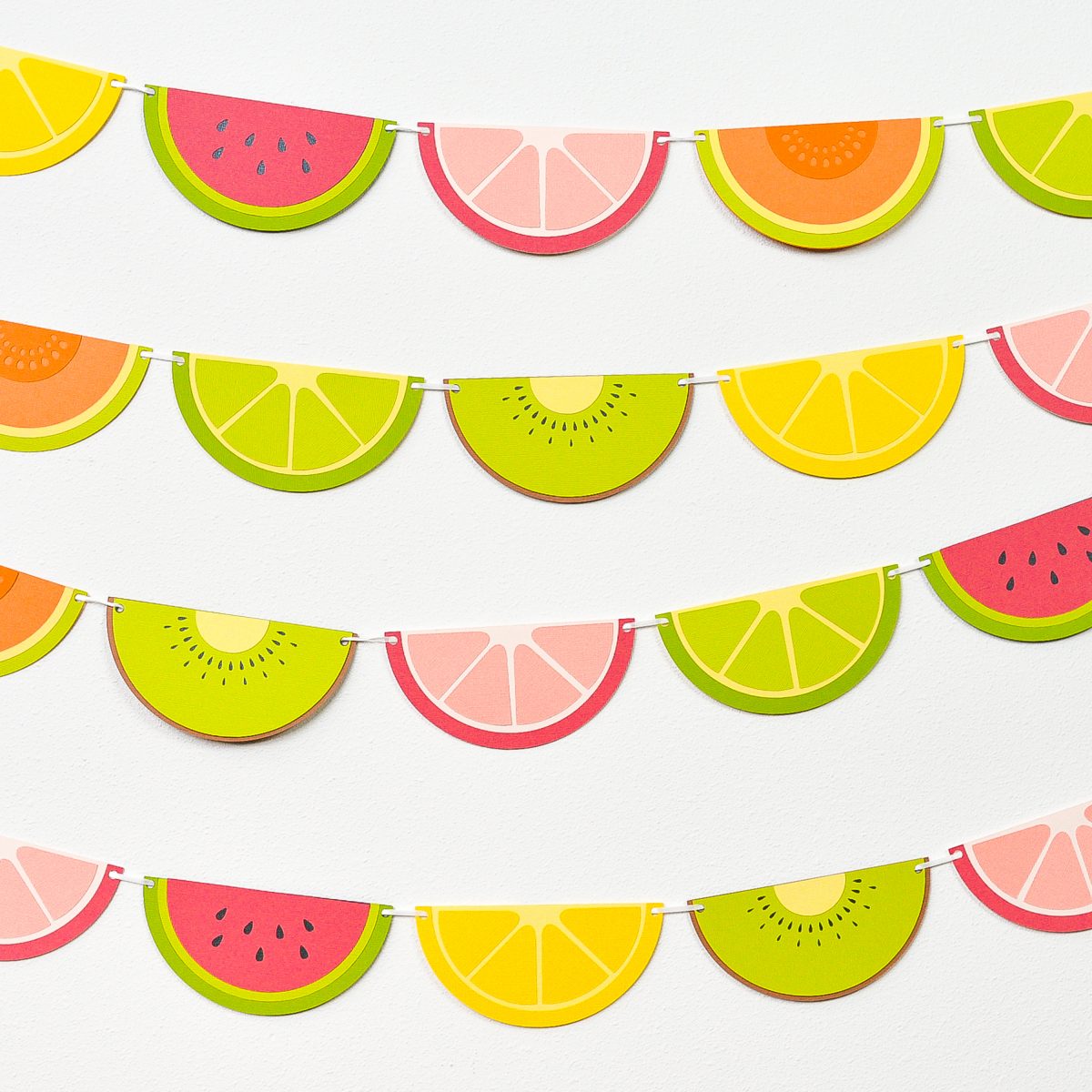 Make All the 15 Days of Cricut Summer Fun Projects!
We'll be adding links as each day goes live! Grab the full bundle with all of the projects and SVGs in our 15 Days of Cricut Summer Fun eBook Bundle!