Make these cheerful fruit bookmarks on your Cricut! These DIY bookmarks are perfect for summer, when you're diving into a delicious beach read.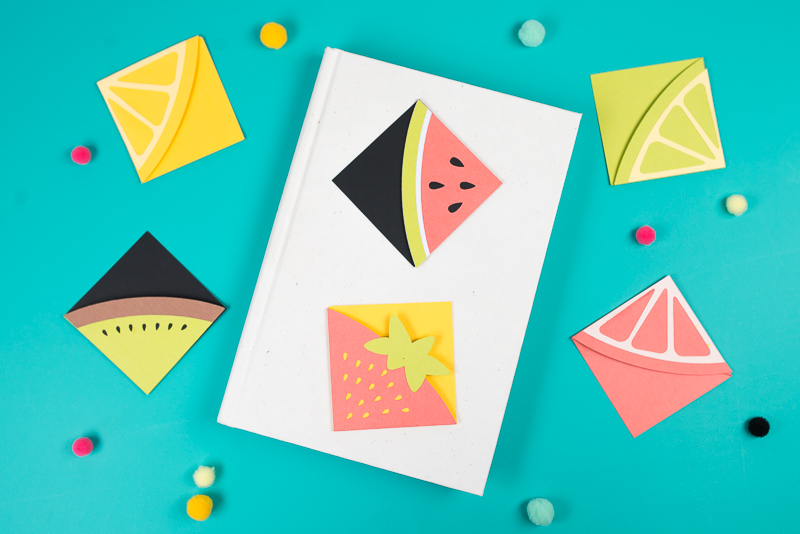 Want to save this post to reference in the future? Enter your email below and we'll send it right to your inbox!
This post is sponsored by JOANN.
The weather is definitely heating up here in Northern California and all I want to do is sit by the side of the pool with a light and fun beach read!
Problem is, I don't have a pool and I have two toddlers. So watching my boys play at their water table while I sneak a chapter here or there will have to do! Because I'm constantly putting my book down to refill the water table, run the sprinkler, or watch endless "look mamas!," every book I have needs a bookmark. I love designing corner bookmarks and I thought a set of fun fruit bookmarks were perfect for this summer—lemon, lime, grapefruit, watermelon, kiwi, and strawberry.
I partnered with my favorite craft store, JOANN, to make it happen.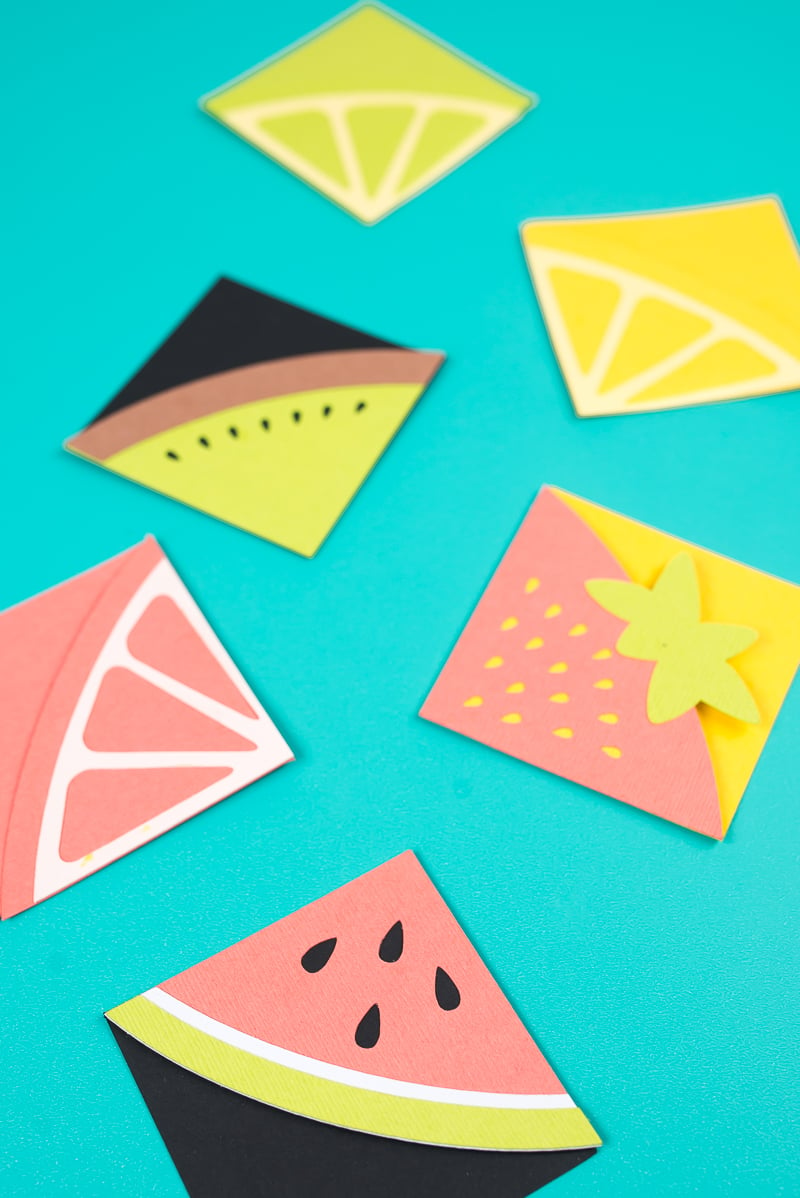 I designed these bookmarks to be scored and cut on a Cricut. Instead of trying to cut out and glue all of the tiny seeds and citrus segments, those are actually cut out to reveal the main bookmark color underneath—same effect, way fewer pieces!
[adthrive-in-post-video-player video-id="YtG7kOht" upload-date="2022-06-11T23:02:18.000Z" name="Summer Cricut Projects" description="More than a dozen fun projects to make for summer with your Cricut using adhesive vinyl, cardstock, HTV, and more!" player-type="static"]
DIY Bookmarks: Supplies
Enter your email address below to get this free file! If you're having trouble, make sure your pop-up blocker is turned off. Still having problems? Check out our Downloads FAQ.
DIY Bookmarks: Directions
Upload the file into Cricut Design Space.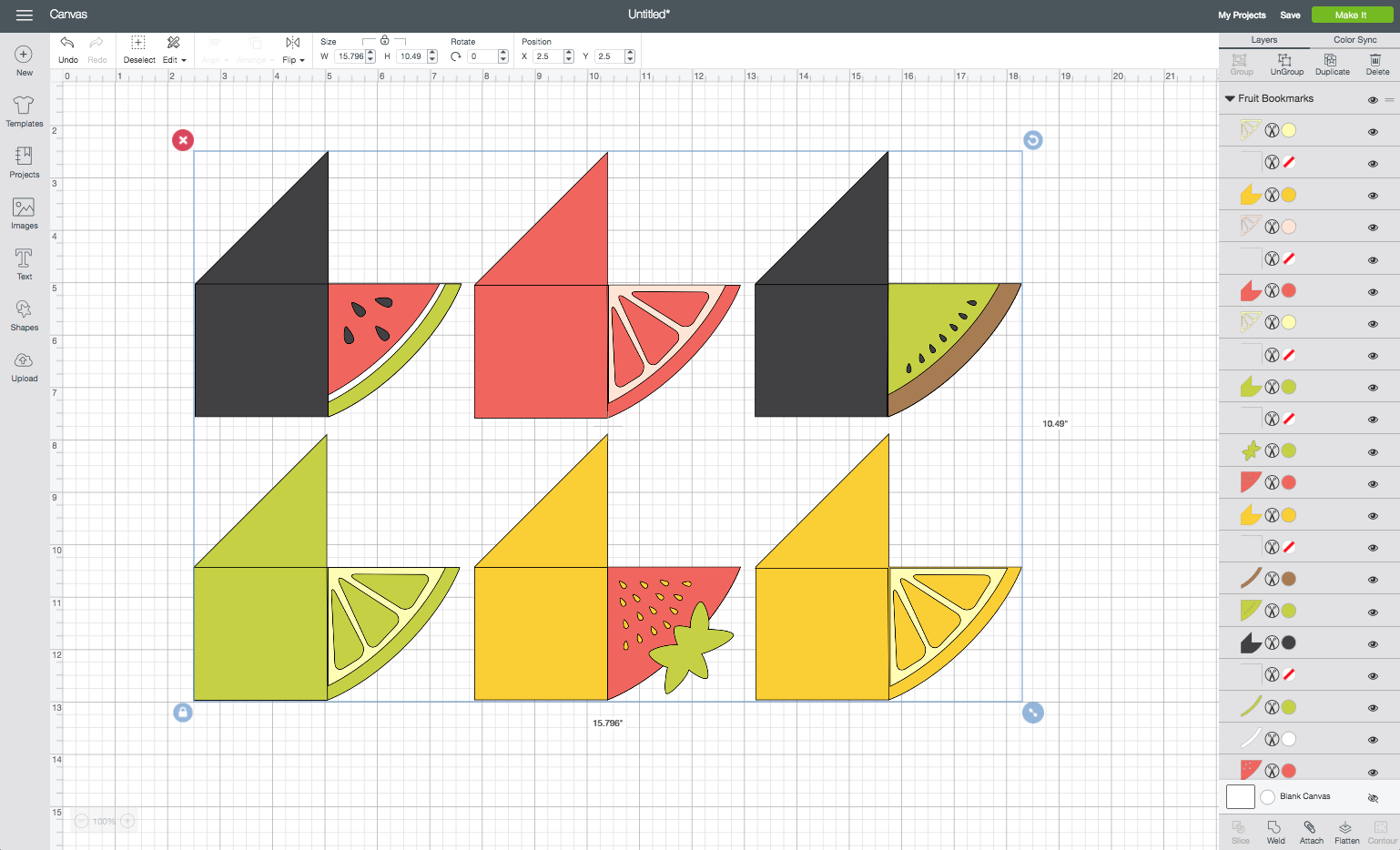 In the Layers Panel, you will see that there are six "line" images in the file — these are these are the score lines for folding your bookmarks. Click on each line and change it from a cut line to a score line in the Layer Attributes. The solid lines will turn to dotted lines in your file.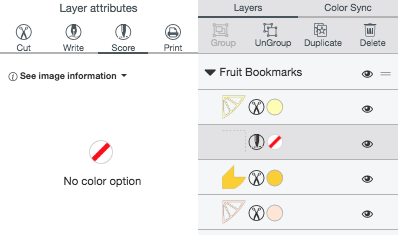 Then "Ungroup" your entire file, so instead of being attached together, everything is in individual pieces.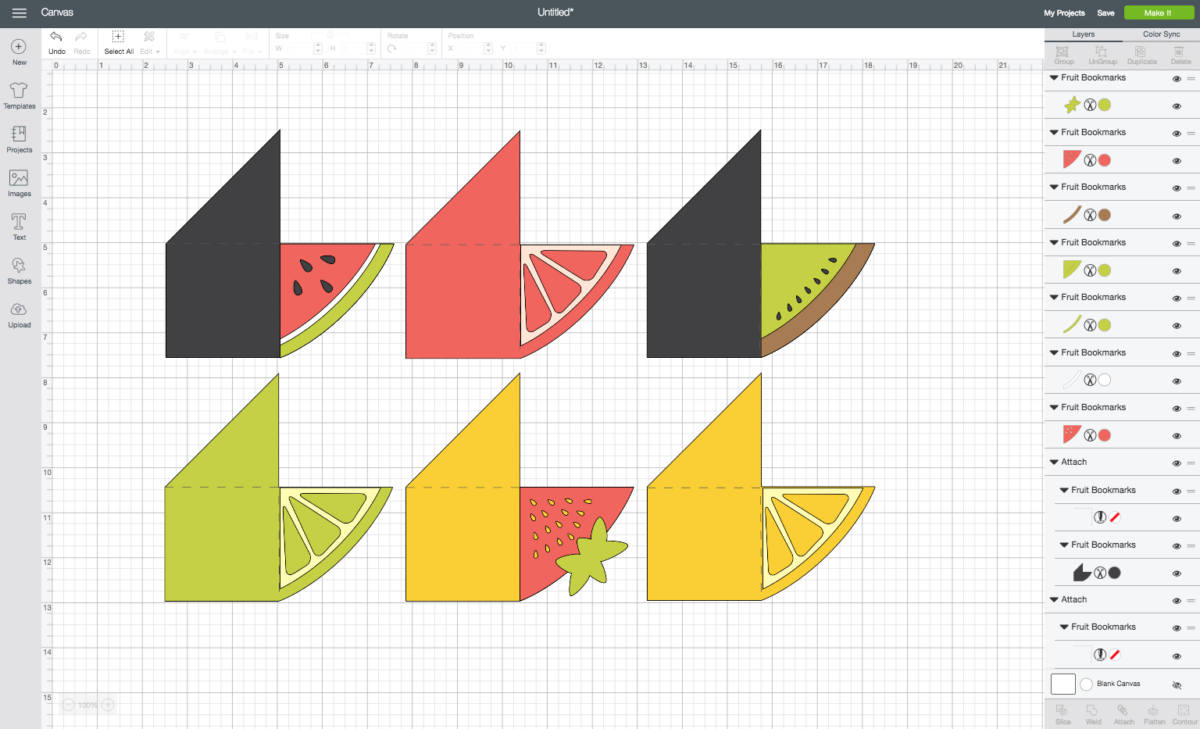 Then attach each score line to its main solid bookmark piece. This ensures the score line will score properly on the bookmark.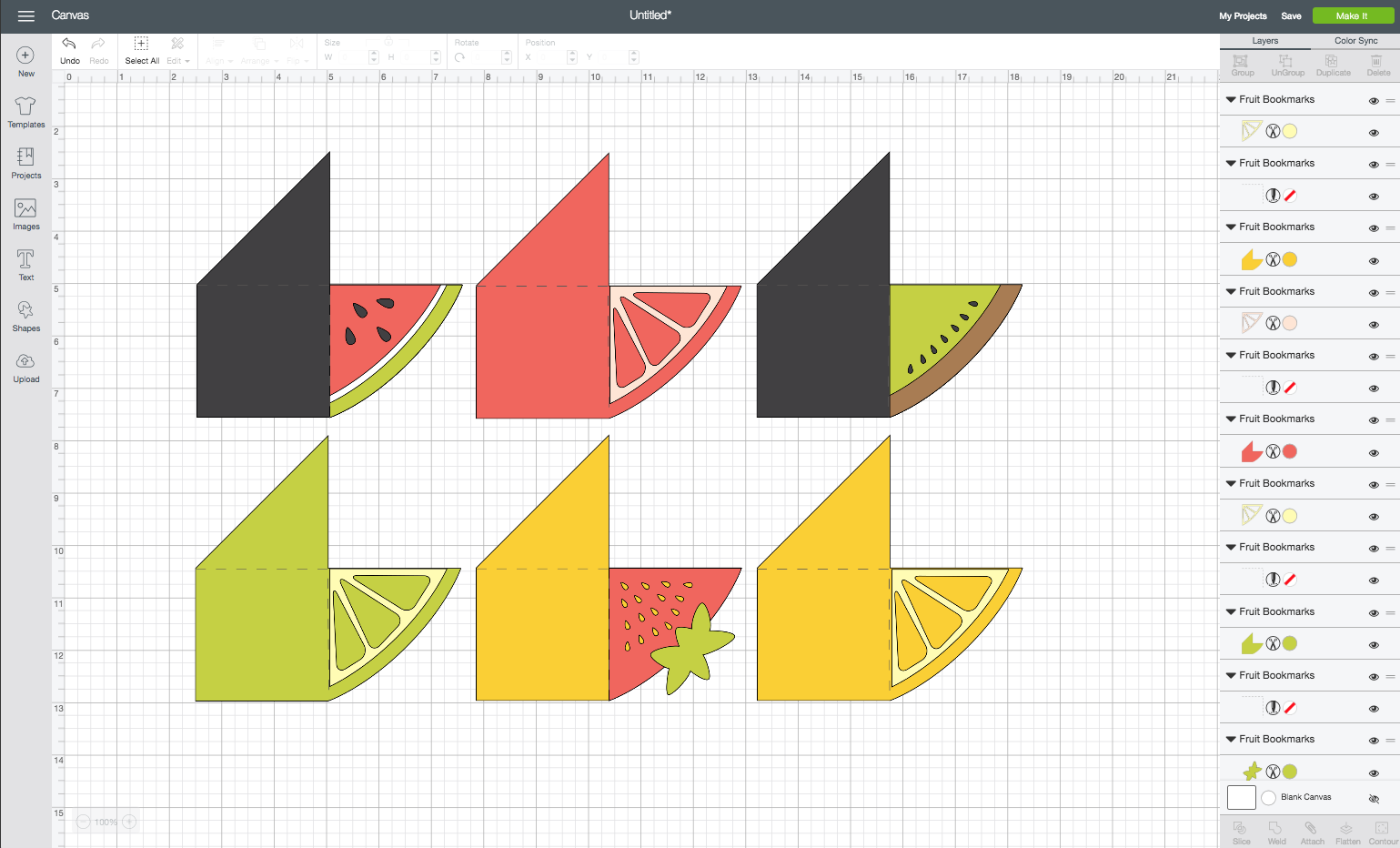 Then you're ready to cut! I really love using Bazzill card stock, which can be found in JOANN's extensive card stock selection, both in-store and online.
Once you have all your pieces cut out, sort them into piles for each bookmark.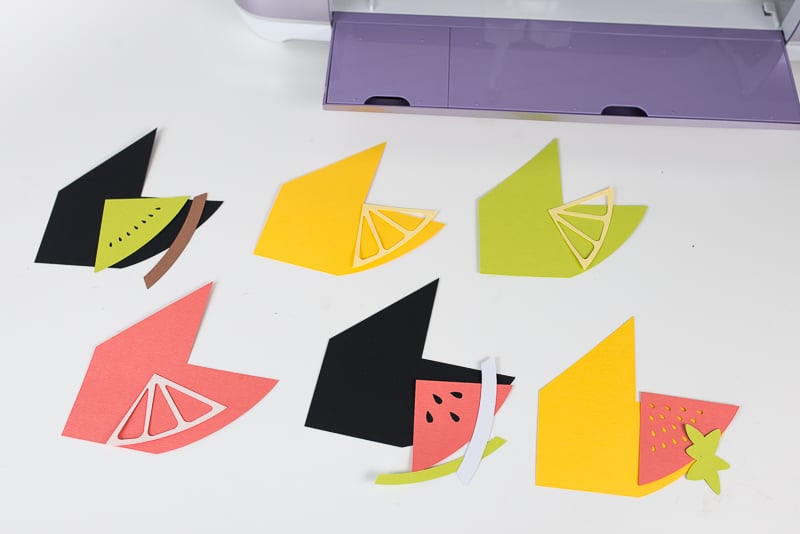 You can use craft or spray glue to adhere each of the pieces, but I wanted to try using my new Xyron Creative Station. It's basically magic—it can turn almost anything into a sticker or magnet, and it can laminate, too! I cranked my top pieces through and it added a layer of adhesive to the back of my pieces. It was about a million times easier and cleaner than using spray glue, which is my usual go-to adhesive. I can tell right away that this Xyron is going to have a permanent home on my craft table! If you do any kinds of paper crafts, this is a must-have from JOANN!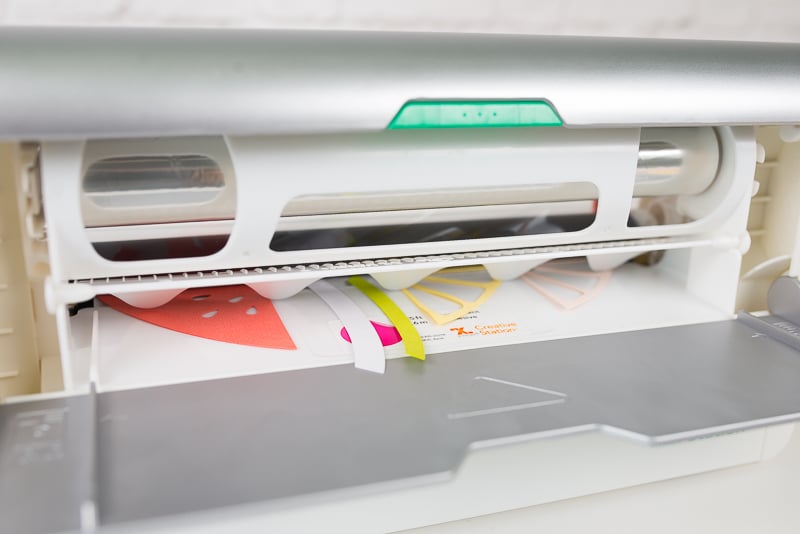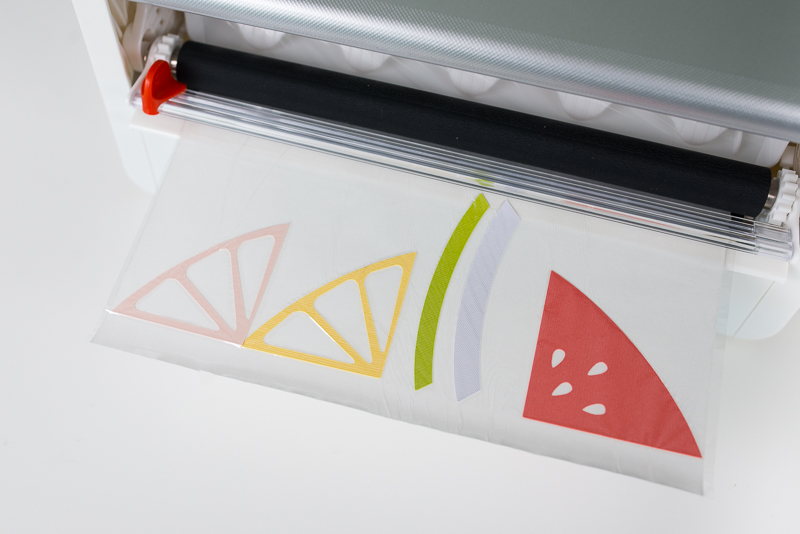 Once you've adhered all the fruit pieces to the main bookmark pieces, fold along the score lines.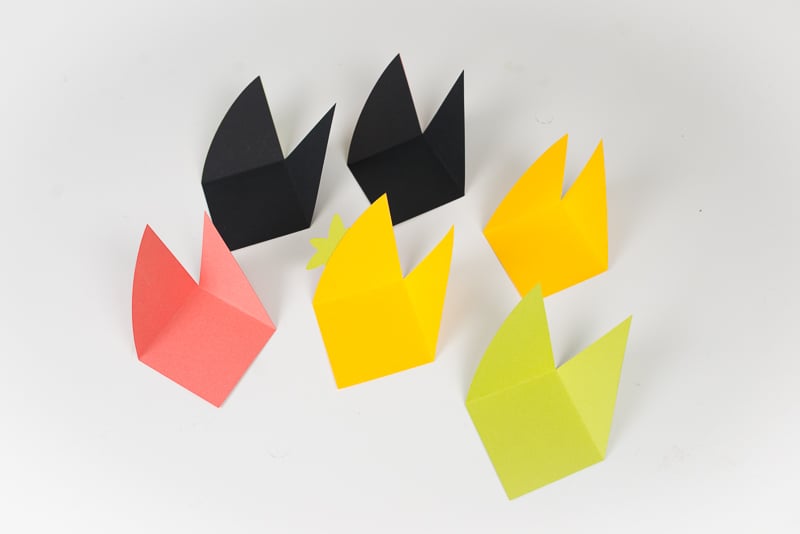 Then add a bit of craft glue to glue the two triangle flaps together, making sure not to glue the flaps to the interior of the bookmark—you still need to be able to slide your book page in there.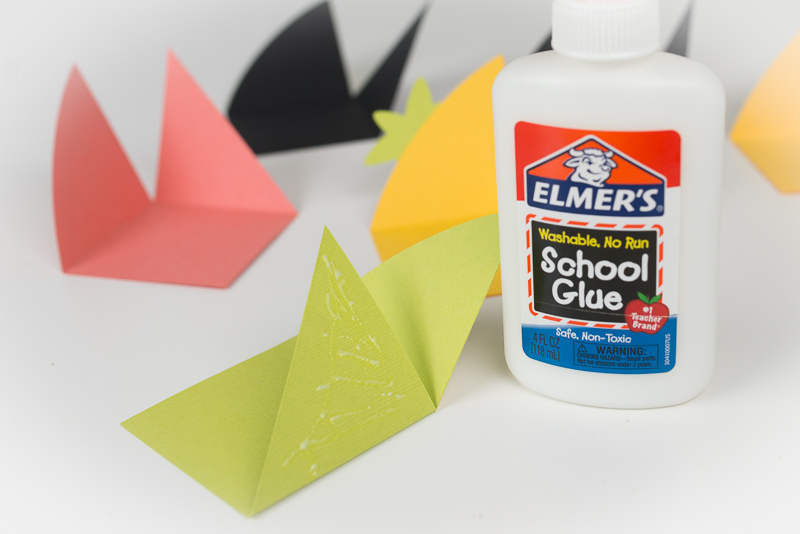 There you go! Six delicious DIY bookmarks that are perfect for summer!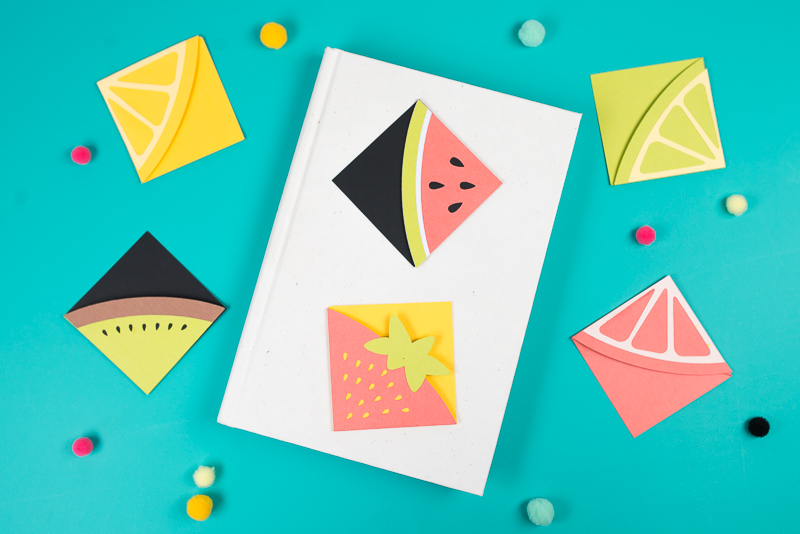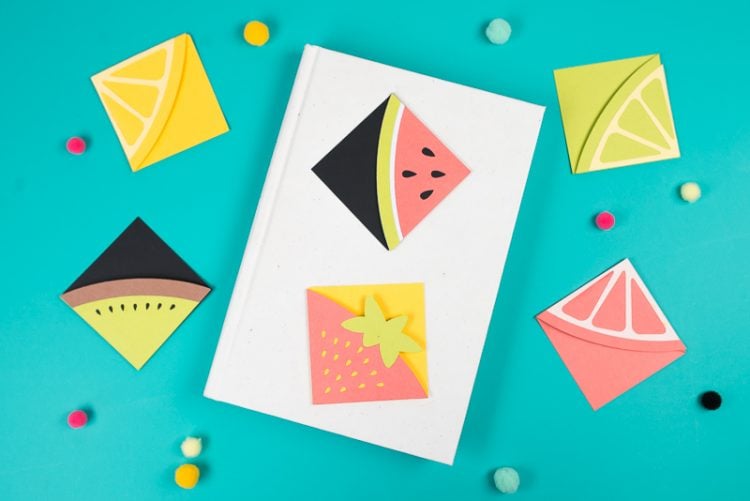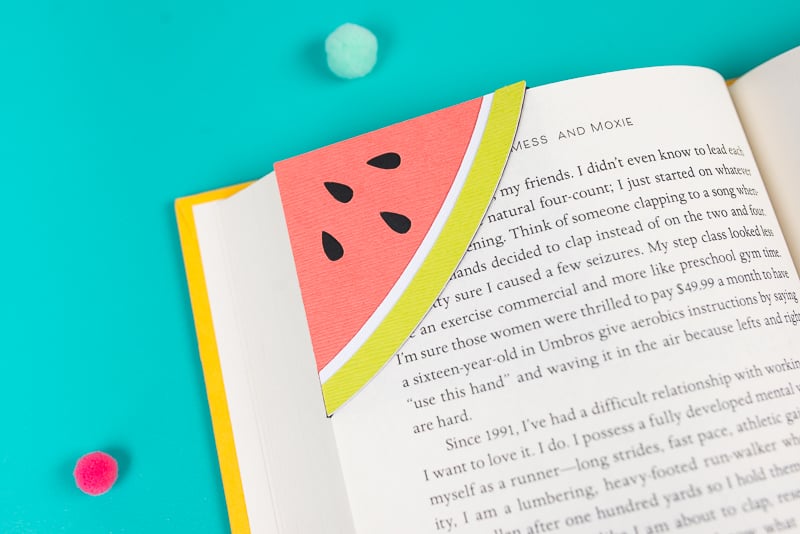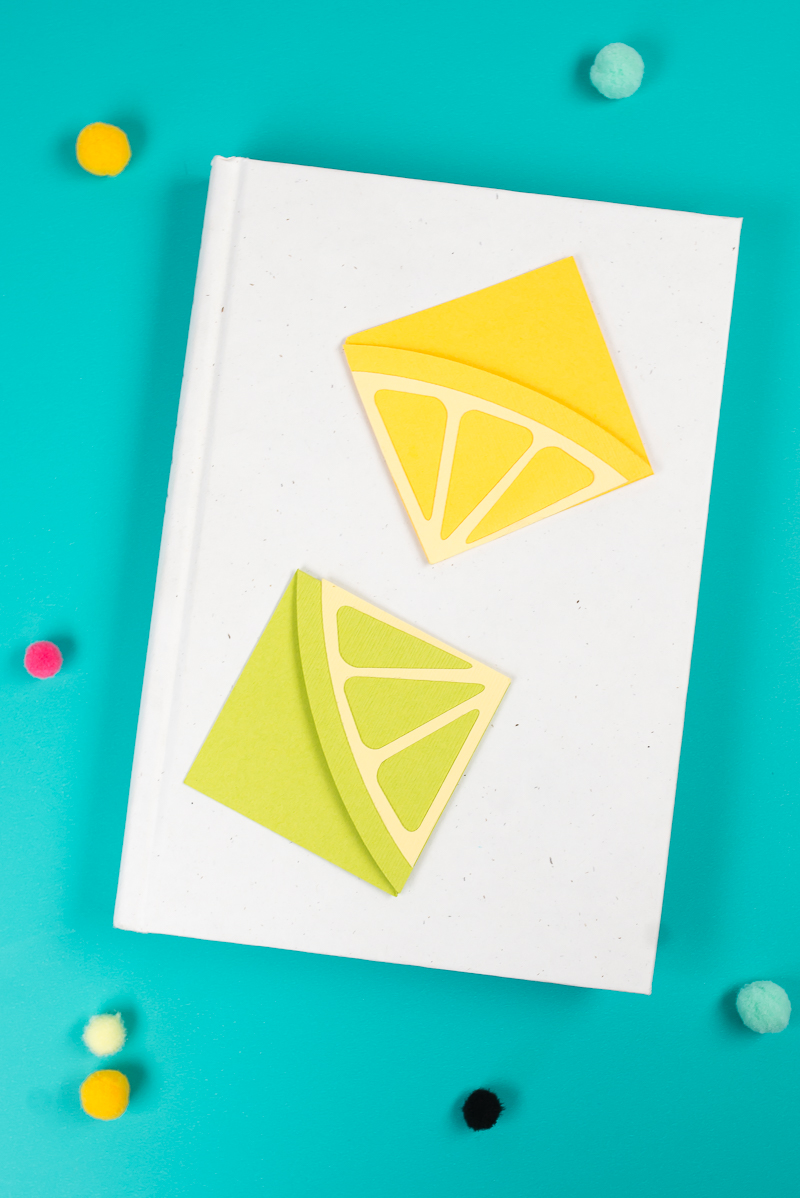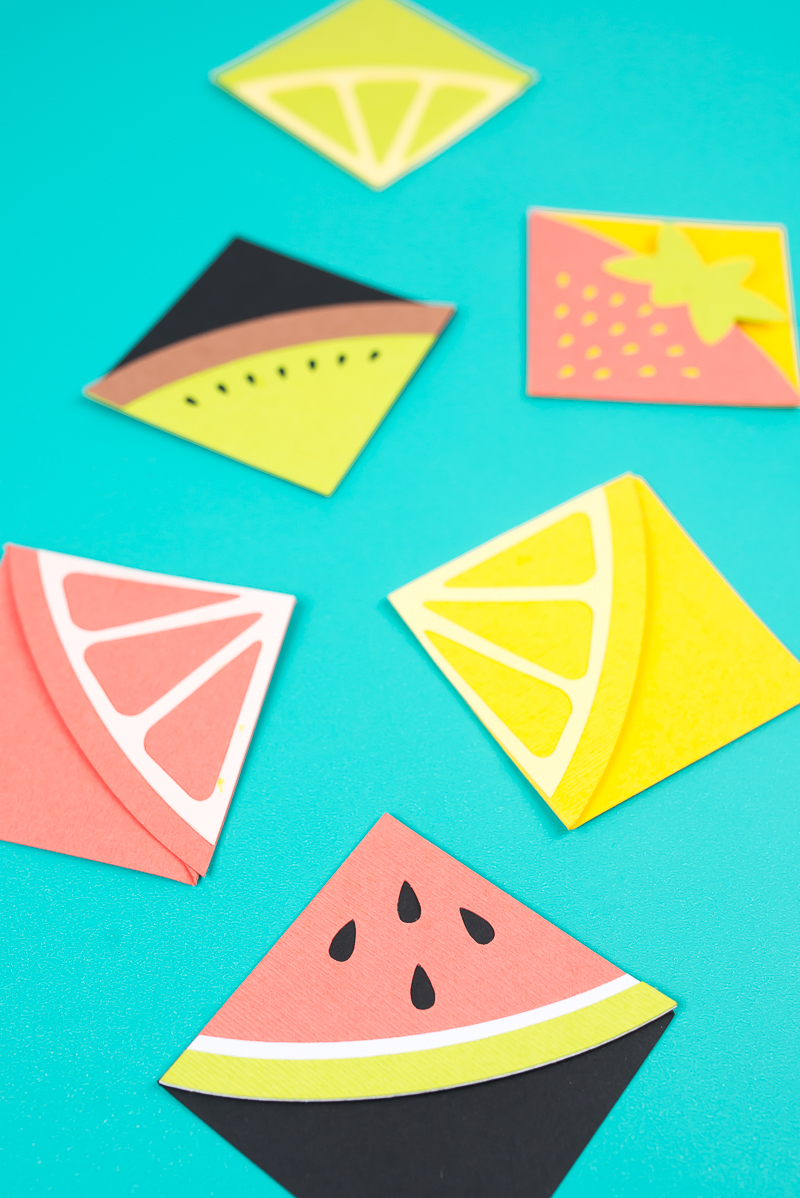 Also check out my round up of fun and easy Cricut bookmark tutorials!