If you're having problems with ghosting, fading, splotching, or shifting, this guide will help you in troubleshooting Cricut Infusible Ink. Stop wasting expensive materials and learn how to get your projects right, the first time.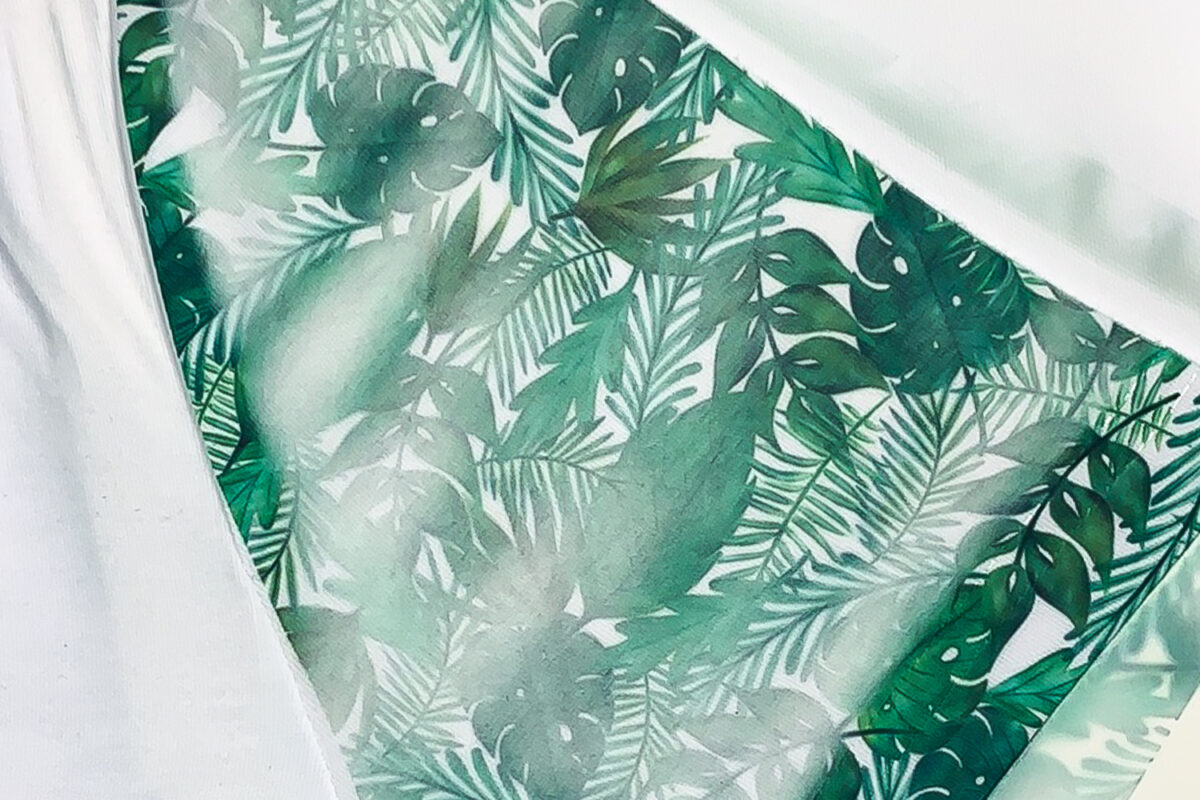 Cricut's newest product, Infusible Ink, is both awesome and frustrating. I love the possibilities when it goes right (seriously, it pretty amazing), but it can be easy to get it wrong…and it's an expensive craft fail if you do.
I've been playing around with different techniques and have had to troubleshoot some problems. And because Infusible Ink is permanent, there's no real way to hit the undo button. So here are my best troubleshooting tips—read them if you're having a problem, but even more importantly, read them before you begin to prevent problems before they happen!
Not even sure what Cricut Infusible Ink is? Check out this post.
My Cricut is Cutting Through the Transfer Sheet Liner
The first place to start is to change your blade. Apparently there was a large round of Cricut blades that were too long (*cue screaming at the sky*). This has caused problems for so many Cricut users. The *bad* blades have a gray cap. This is intensely frustrating and as far as I can tell, nothing has been done to rectify it for people who have the wrong blades. Changing my blade to a white-capped blade solved this problem for me.
I've also had two people now ask why their Cricut Maker is cutting all the way through their liner sheet. No one has mentioned it with the Explore. I think the Maker's pressure settings are still just a bit glitchy—I have had to change the cut pressure on mine way more than I ever did on my Explore. You can go into the cut pressure settings and reduce the pressure if needed. Try making test cuts and save the best one as a custom material.
My Infusible Ink Image is Bigger than My EasyPress
Well, that's a problem. I had it with the first time I made my tote bag—my EasyPress didn't capture that bottom edge of the image and I ended up with a "wobbly" edge—not cute. I re-sized it and did it again on the other side of the tote for my final project.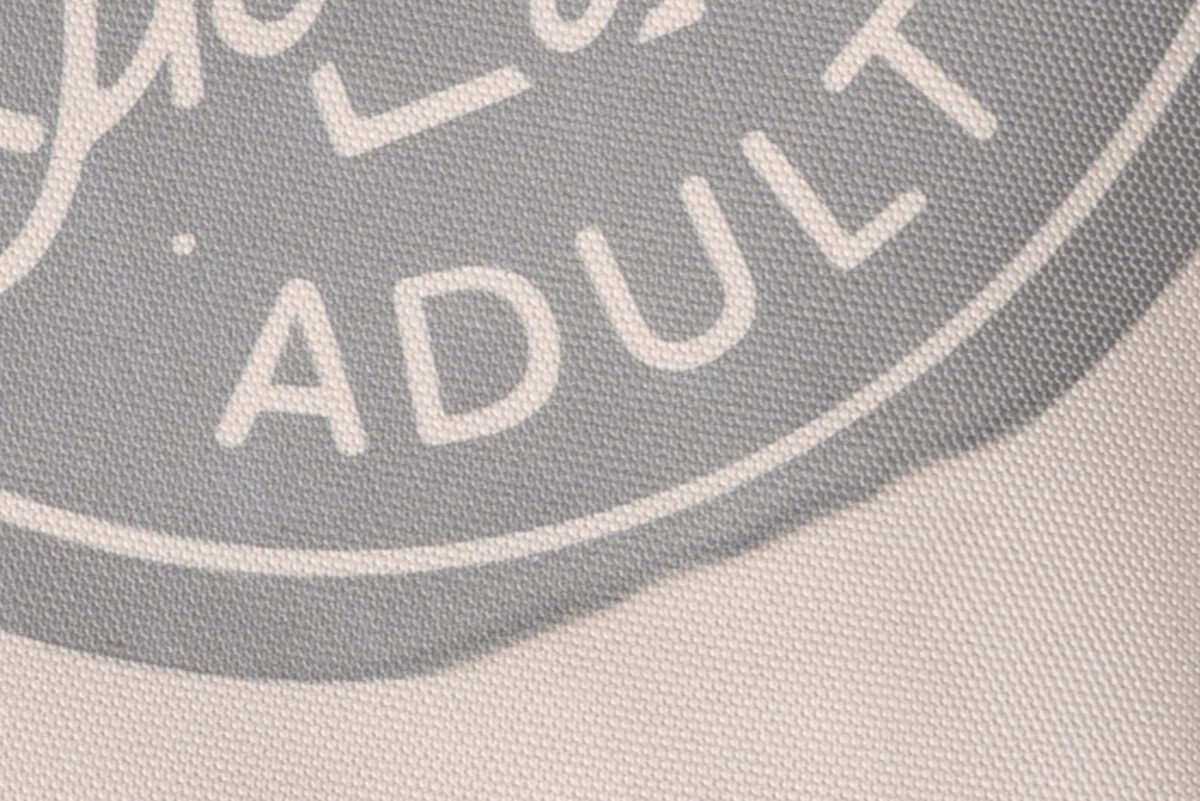 With iron on vinyl, you can just pick up your EasyPress and move it over to the part you missed. This doesn't work as nicely with the Infusible Ink—you will almost certainly see where the first pass ends and the second pass begins. Reheating an image that has already been transferred can make it fade. The answer here, unfortunately, is stick to image smaller than your EasyPress, or upgrade to the mamajama EasyPress 2.
My Infusible Ink Transfer is Uneven or Faded
This is probably the number one frustration I dealt with, and one I have heard more than a few times. There could be several reasons why your Infusible Ink transfer looks uneven, faded, or splotchy. Let's take a look.
1. Uneven Surface
This is the big one for me. I wanted to make a DIY raglan shirt—with the sleeves having a fun palm-leaf transfer. I thought it could be a cool way to use Infusible Ink.
Guys, it was a big fat fail. Despite getting the sleeve as flat as I could with a piece of cardstock inside, just the seams on the shirt were enough to produce a very uneven transfer. My take? Stay away from seams and get your base flat as humanly possible. Then add a bit more pressure than Cricut suggests when you're pressing.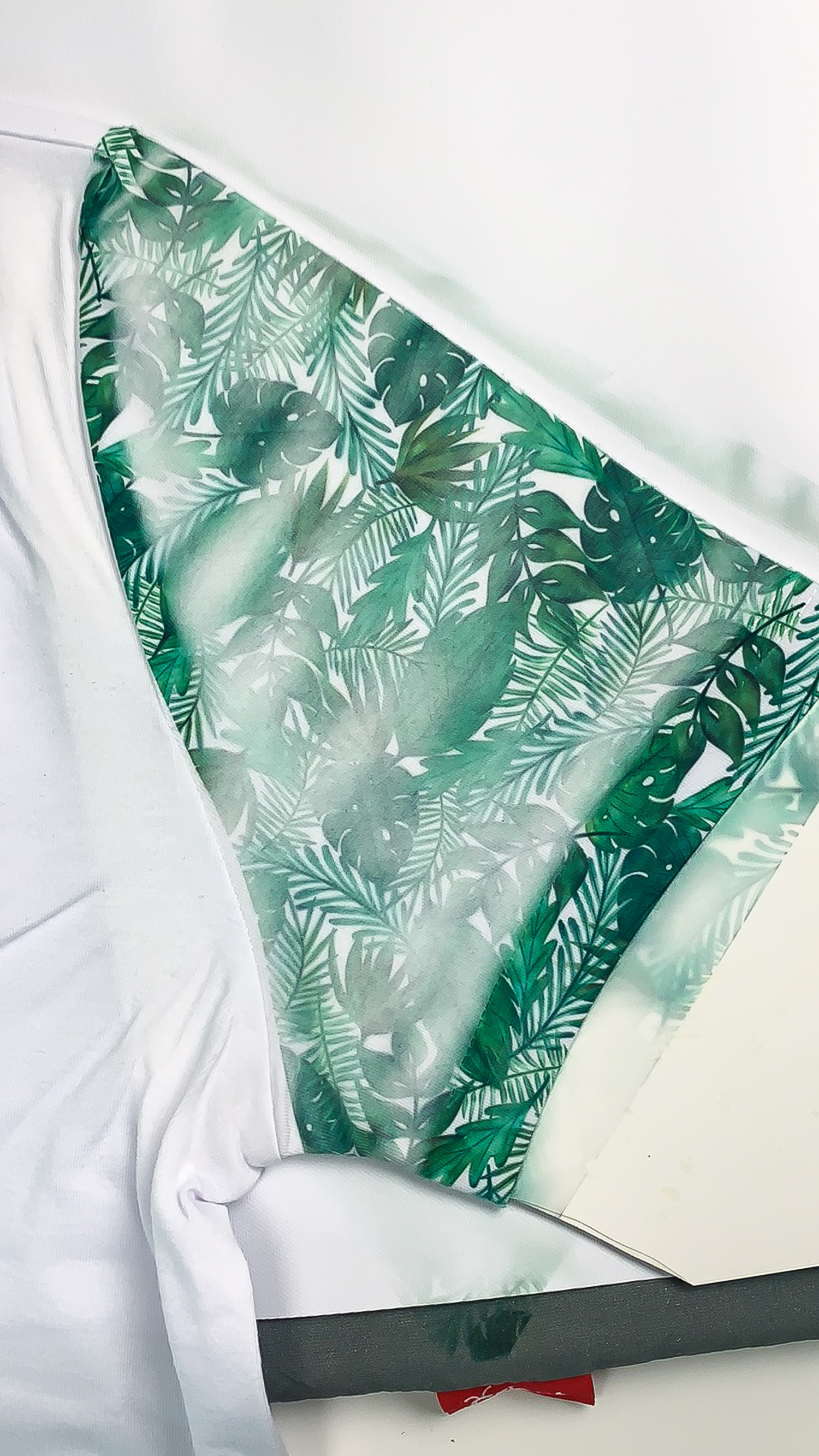 This could be a real problem on smaller projects like onesies, though it helps if you have the small EasyPress 2 it fits between the seams.
(Side note: you'll notice above that my white cardstock wasn't placed correctly on my EasyPress mat and now I have a lovely little bit of palm leaf on my mat that is there permanently. Sigh.)
2. Incorrect Time and Temperature Settings
Getting the best out of your image means you need to double check Cricut's time and temperature settings in their heat guide. Not pressing long enough, pressing with too little or too much heat, and other factors can contribute to faded or uneven transfers.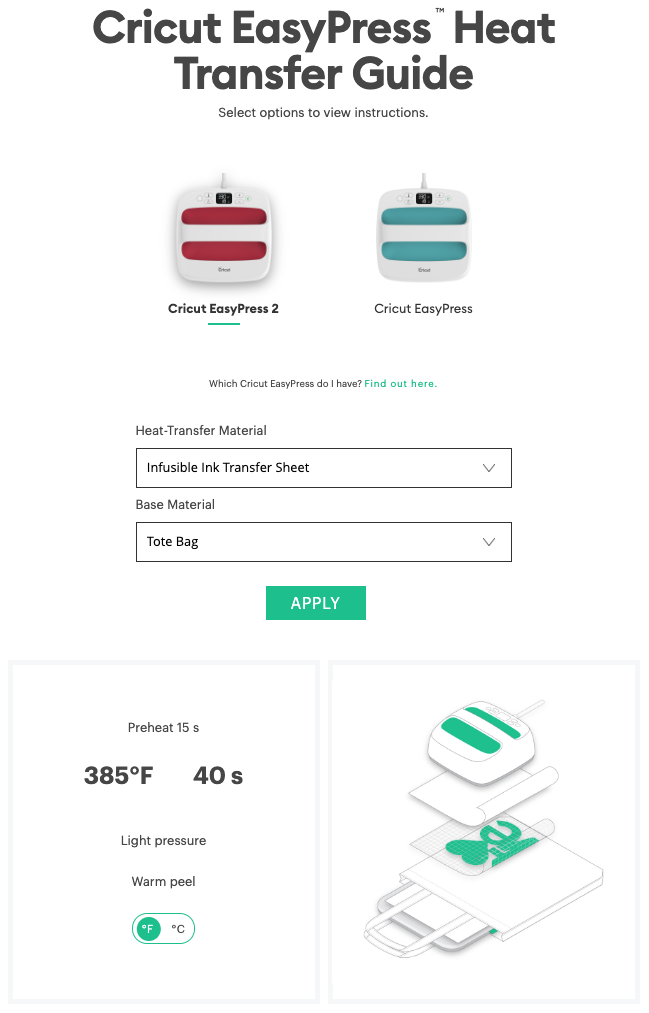 3. Moisture on Your Hands or Sheet
You weed the transfer sheet using your hands instead of a weeding hook. If your hands are wet or sweaty or oily, it can cause the transfer sheet to look splotchy.
You can also transfer ink from the actual transfer sheet or markers to the plastic carrier sheet, as seen in the image below. My friend Lindsay used the blue pen and then it picked up onto her fingers and transferred it to the carrier sheet…and, unfortunately, onto her project.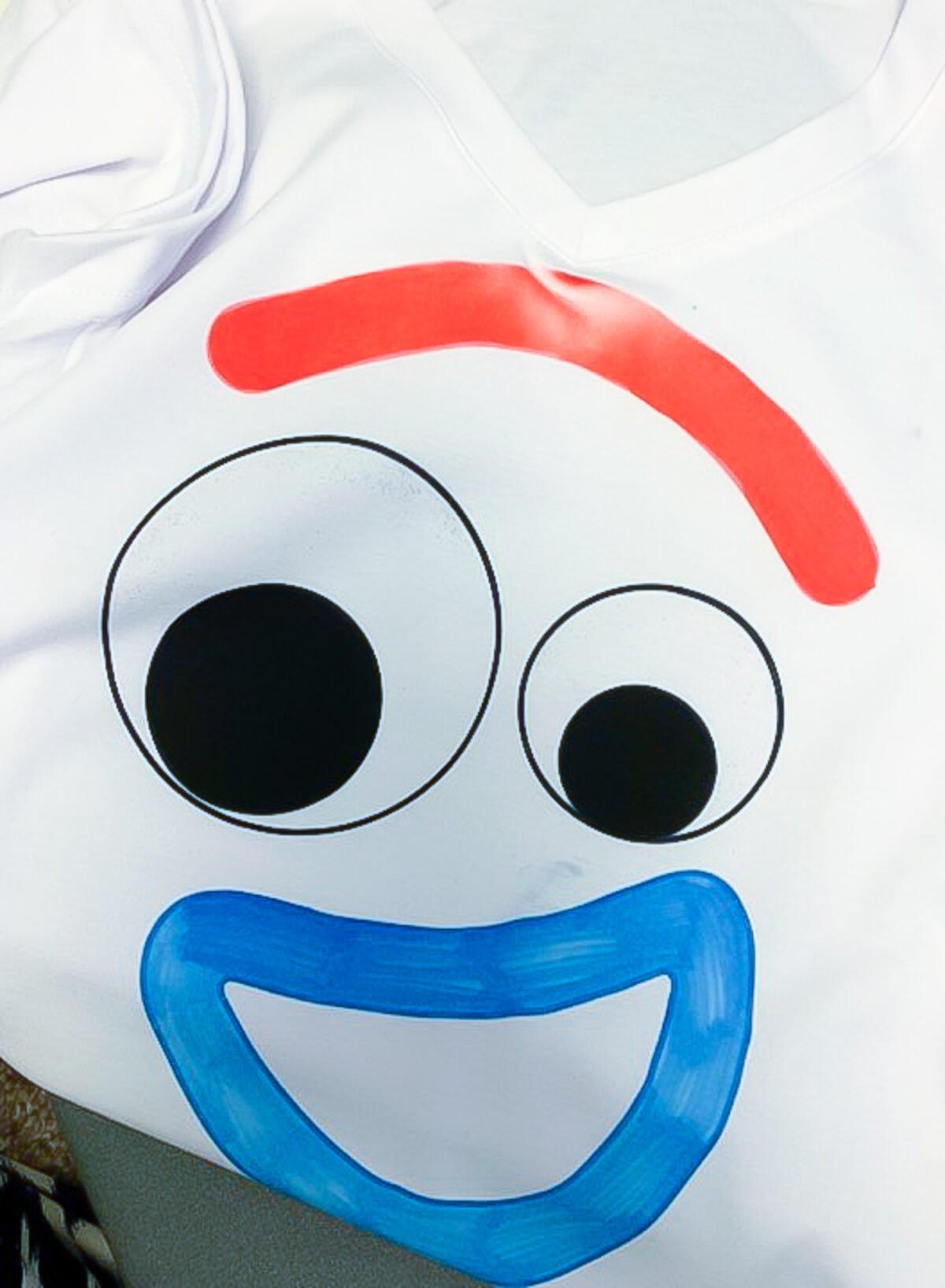 Make sure you wash your hands before you weed to help prevent this. Pre-pressing your base also helps get the moisture out for more even results.
My Base has Press Marks
Apparently the plate of your EasyPress touching your blank directly is a big no-no and can cause real problems with your transfer. Basically, the EasyPress is hot enough to melt the polyester content of your base, leaving the outline of your EasyPress in the fabric. Use a piece of butcher paper on top of your project to keep this from happening.
My Infusible Ink Image Ghosted
When you pick up your EasyPress, you really do not want your transfer sheet to move. If it shifts just a little, you may find that it has "ghosted," or left a lighter imprint of the image slightly off from the original.
You may also see this if you move the transfer sheet before it's cooled.
The best fix for both of these problems is to use heat-resistant tape on your transfer sheet to keep it in place when you pick it up, and wait until the transfer is completely cooled before removing it.
I haven't had this happen to me, but I saw it in another group. Always use a fresh piece of butcher paper for each of your projects. If there is any ink on your butcher paper left behind from previous project, it can transfer to your project the "ghost" of your previous image. You may need to invest in a roll of butcher paper for this purpose, since the Infusible Ink only comes with one sheet.
There are Little Dots on My Transfer
If you see little pencil-tip sized dots on your project and you weeded with a weeding tool instead of your hands, you may notice tiny marks that show up once you've transferred your image. Basically the weeding tool pushes the ink into the transfer sheet, and then those tiny dots get transferred with the rest of your image. Solution? Weed by hand.
A third you might find this is if you don't prepare your base ahead of time. For soft fabrics, this means use a lint roller before you begin. Apparently the high heat of the EasyPress can transfer the dye of the lint into your material.
For hard fabrics, wipe clean with a cloth. This will remove any debris that can get in the way of the image transferring directly to your base.
My Infusible Ink Image Shifted
When I was making my coasters, I had one coaster where the transfer sheet moved slightly when I put the EasyPress down. The image wasn't quite centered on my coaster. Not the biggest deal, but it does take away from the professional look of the overall project.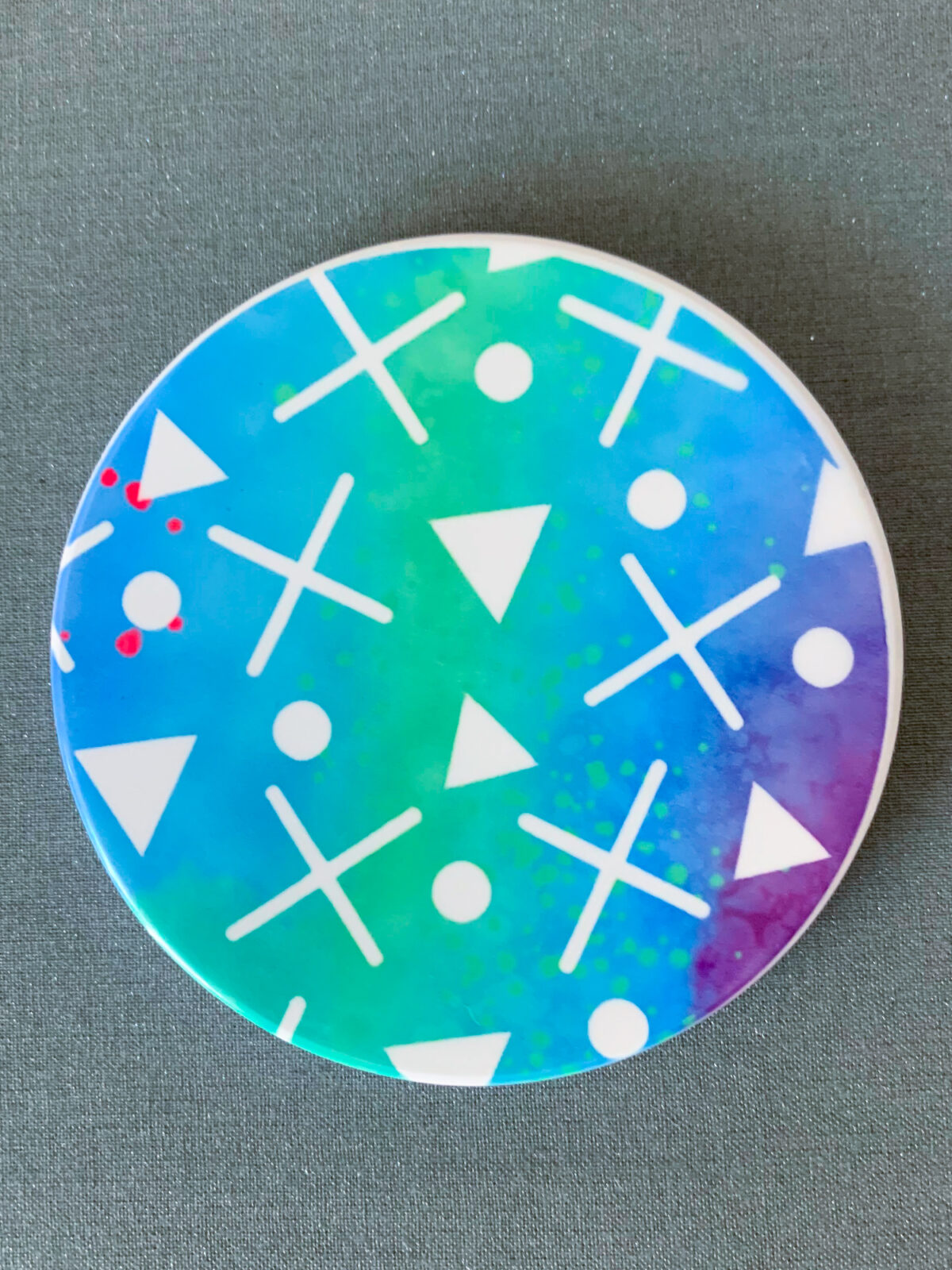 Use heat resistant tape to secure your image to your base before pressing to avoid this. That being said, I have gotten SO many compliments on these coasters—people cannot believe I made them.
Whew! That is a lot that can go wrong. But I really do believe that Infusible Ink can be awesome when it goes right, so I guess we all just need to learn how to make it work the first time! If you're having an issue I haven't addressed here, leave me a note in the comments and I'll see if I can troubleshoot for you!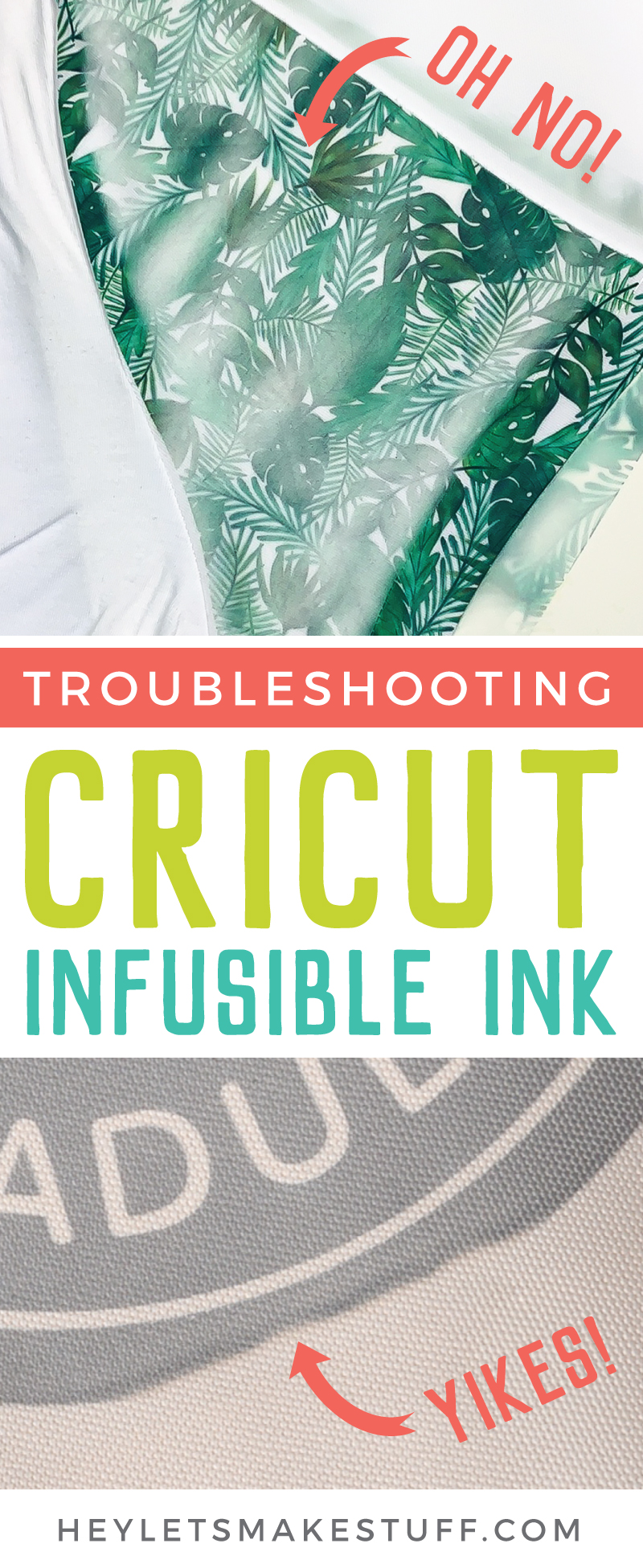 Get a Cricut