Ceramic coasters that look like they came from the store? Totally possible with Cricut Infusible Ink! Get the tutorial plus my tricks and tips for making Cricut Infusible Ink coasters.
Last week I made a tote bag using Cricut Infusible Ink, and today I'm tackling coasters! If you're wondering what Infusible Ink even is, make sure to check out my guide to Cricut Infusible Ink for an overview. Also check out my troubleshooting guide here.
Before we start, note that Cricut Infusible Ink products launched June 20 in Michaels stores, and will be in other retailers in October.
Of all of Cricut's blanks, I was most excited to try the coasters. I'd heard that they sublimate well and I wanted to see it for myself. It took me a long time to decide on what to actually put on my round coasters—using Infusible Ink isn't exactly an inexpensive craft and I wanted to make sure it was something I'd love. I finally settled on using two of the coaster designs (search: coaster) from Cricut Design Space and the Watercolor Infusible Ink transfer sheet.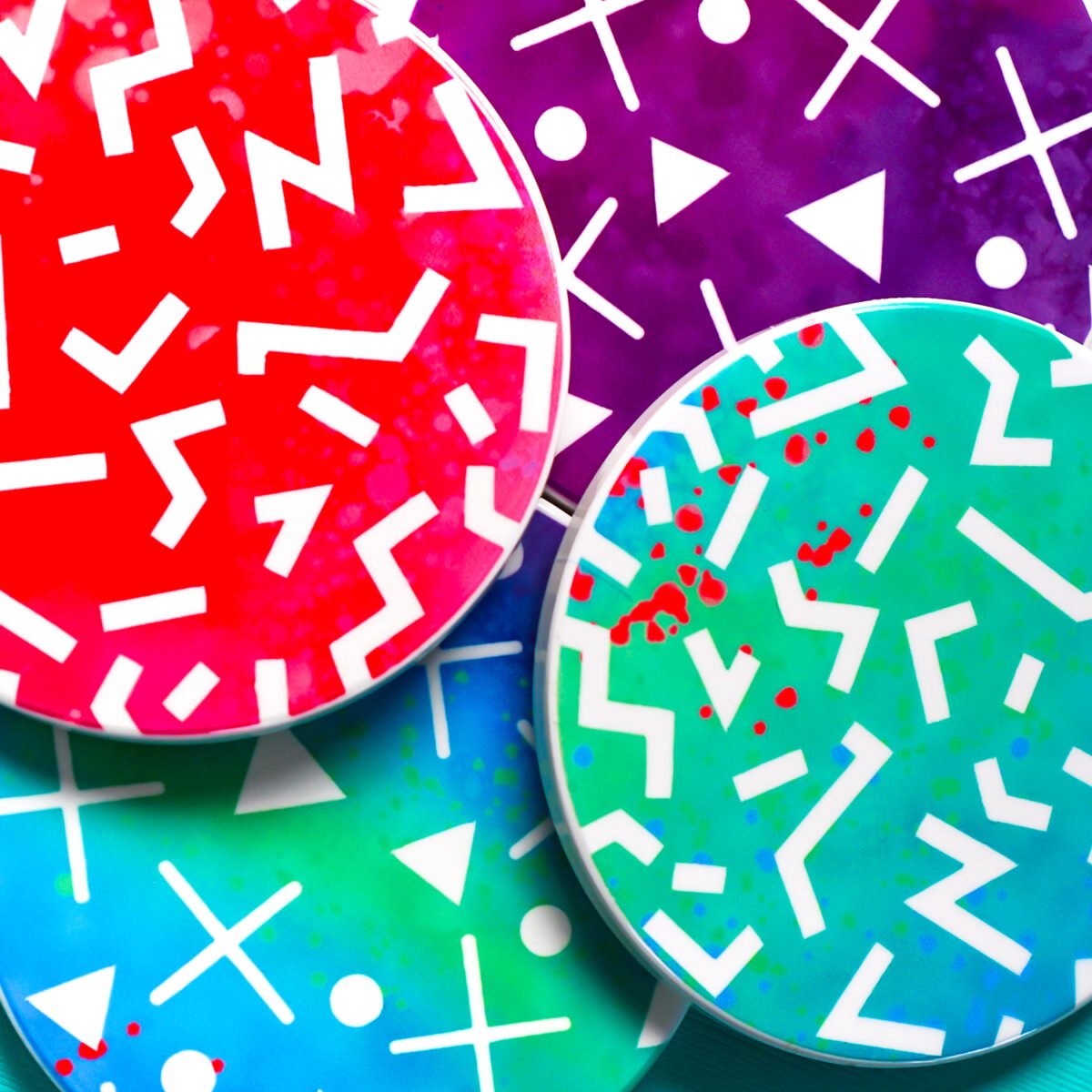 IMPORTANT: Cricut has two types of coasters—round coasters that are poly-coated ceramic, and square coasters that have a cork backing. I'm using the ceramic coasters for this project. If you are using the square coasters, make sure to check Cricut's Heat Guide for the proper settings. The time is MUCH shorter for the cork-backed coasters than the ceramic coasters.
[adthrive-in-post-video-player video-id="c48Niilj" upload-date="2022-06-19T23:07:28.000Z" name="Cricut Infusible Ink Projects" description="Make all sorts of fun projects using Cricut Infusible Ink! From coasters to apparel to more, Infusible Ink is an easy way to make washable, wearable items with your Cricut!" player-type="static"]
Let's make these ceramic coasters!
Infusible Ink Coasters: Supplies
EasyPress 2 (or heat press)
White cardstock
Butcher paper (comes with your transfer sheet)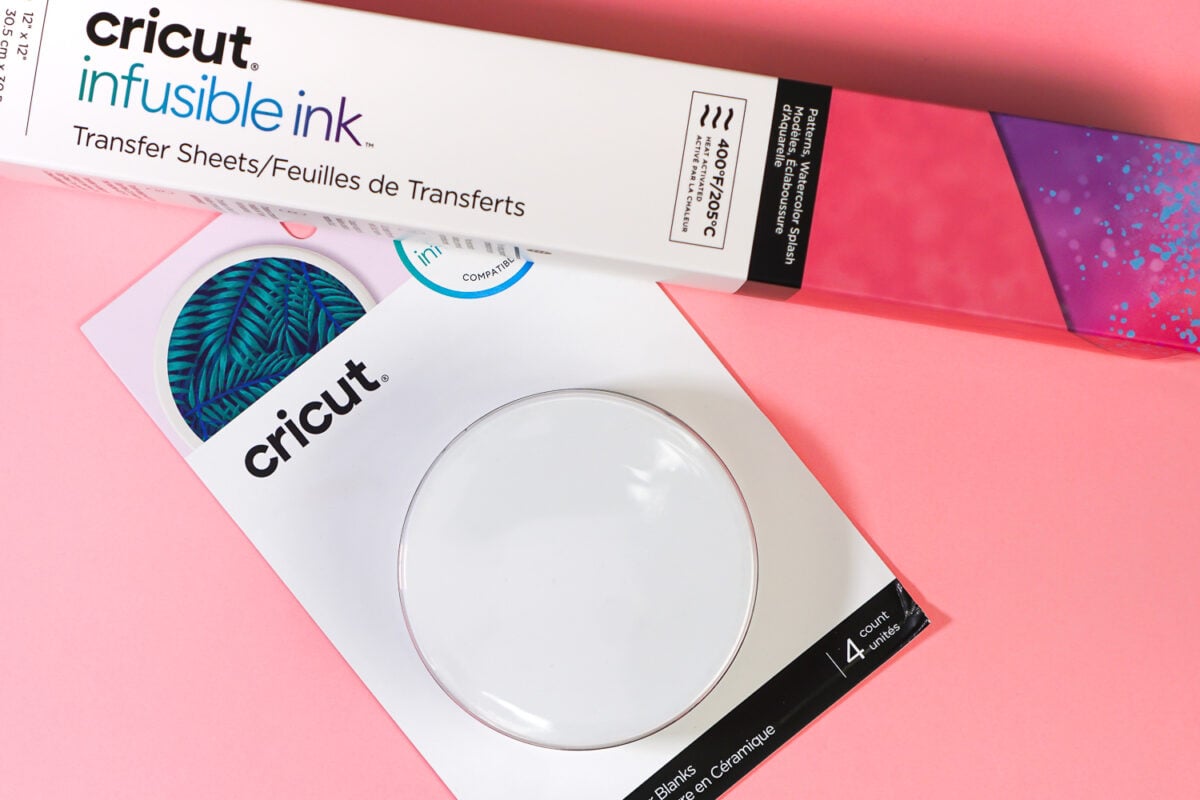 Infusible Ink Coasters: Instructions
Make sure to read these instructions carefully. Infusible Ink is different than other Cricut materials and has its own special process to get the best result. You don't want to ruin your project, your EasyPress mat, your EasyPress, or your window….when you throw everything through it.
Create Your Design in Design Space
Start by creating your design for your coasters in Cricut Design Space. If you are making your own design, the coasters are 3.5″ x 3.5″, so take that size into consideration. The coasters in the Cricut Image Library are sized properly.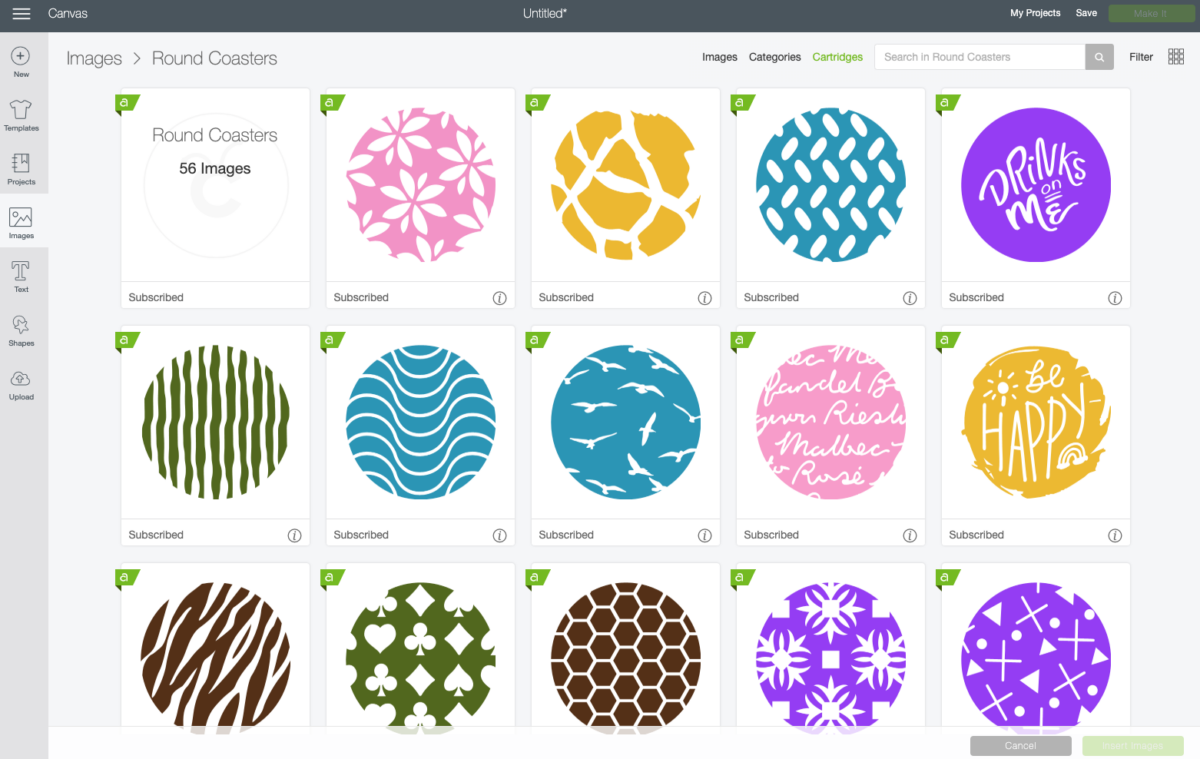 I then duplicated the two designs I chose, and made them all the same color so they would cut on the same sheet of Infusible Ink transfer paper.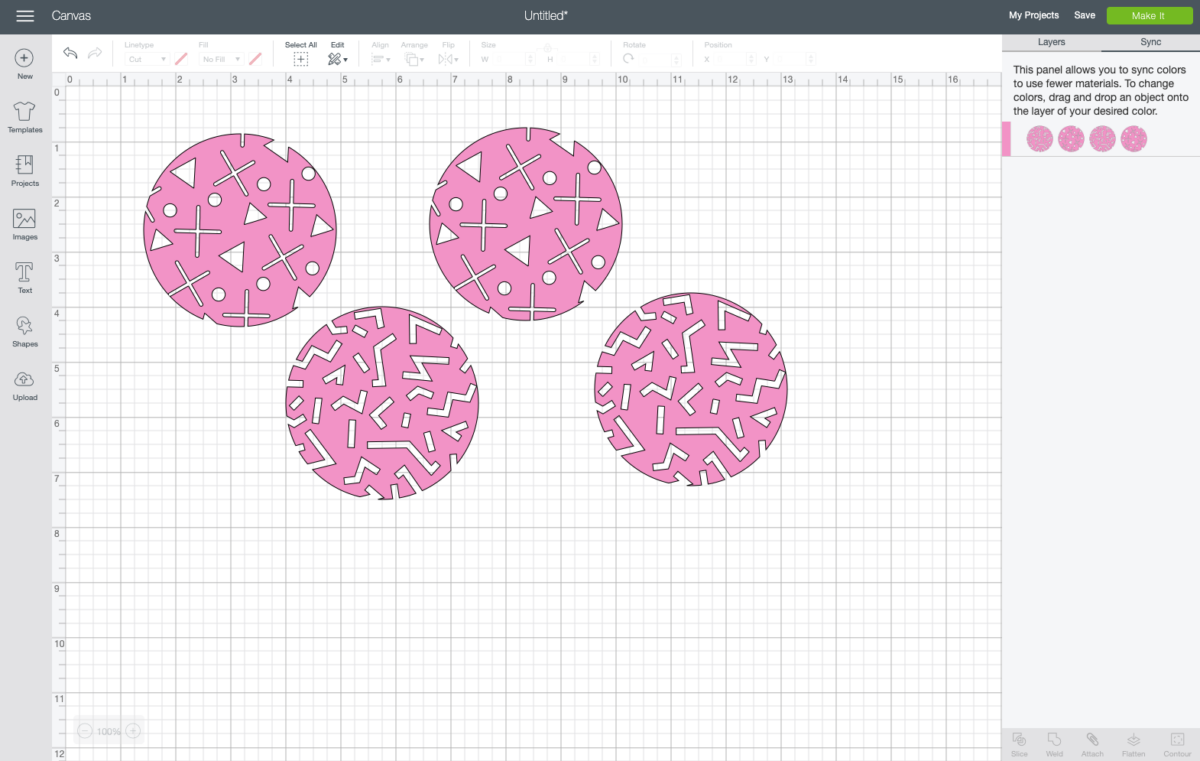 Click Make It in the upper right corner. When you get to the Prepare screen, make sure to mirror your image if it needs to be on your coaster a certain way (like with text). My pattern didn't matter, but DO NOT skip this step if you have text or another image that only makes sense one way. Infusible Ink is like iron on vinyl in that you need to reverse your image for it to adhere correctly to the base surface. Then click Continue.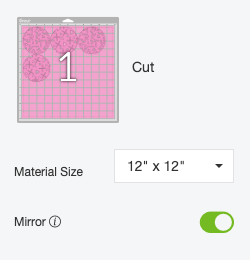 In the Make screen, select Infusible Ink Transfer Sheet as your material (use the Custom Material setting on the Explore dial and then search for "ink"). Make sure you have the Fine Point blade inserted.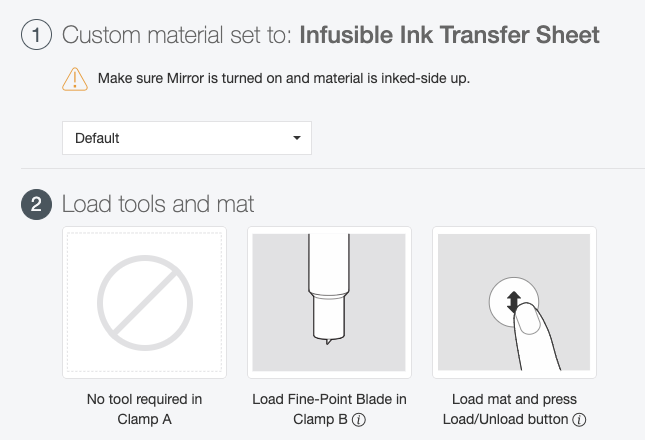 Cut Your Design using Your Maker or Explore
Place your Infusible Ink transfer sheet liner side down on a green cutting mat. I found mine to curl pretty badly (I really wish they came in flat sheets—that would have been so much better), so I used my Cricut brayer to help smooth it out on the mat. You can see that the transfer sheet is dull compared to the final coasters.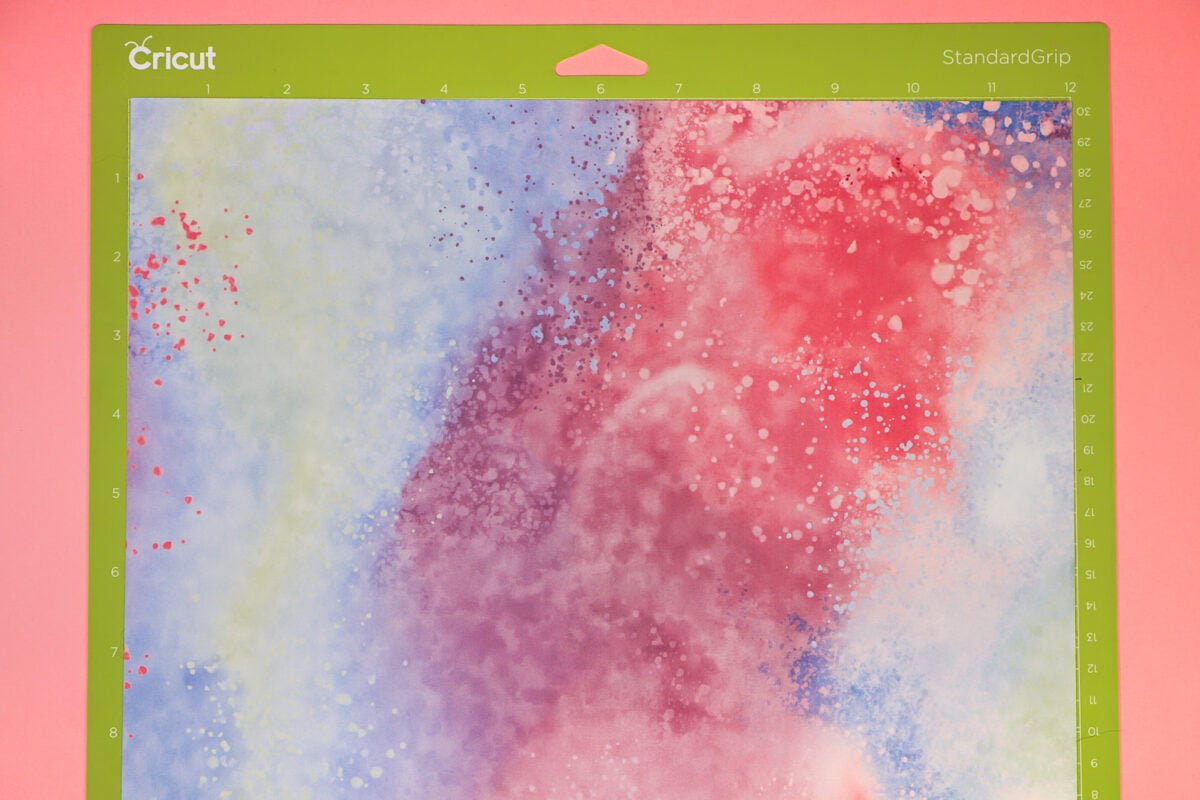 Then insert into your machine and cut!
Weeding Cricut Infusing Ink
When I did my first project, I used my weeding tool to weed. So…that's wrong. This time I used the method recommended by Cricut—straight up using my hands. The Infusible Ink is more like a double layer of paper—there's a paper ink layer and then a thin paper liner. You can sort of just bend the paper and the negative space comes up easily off the backing plastic. I will 100% do that instead of using my weeding tool in the future.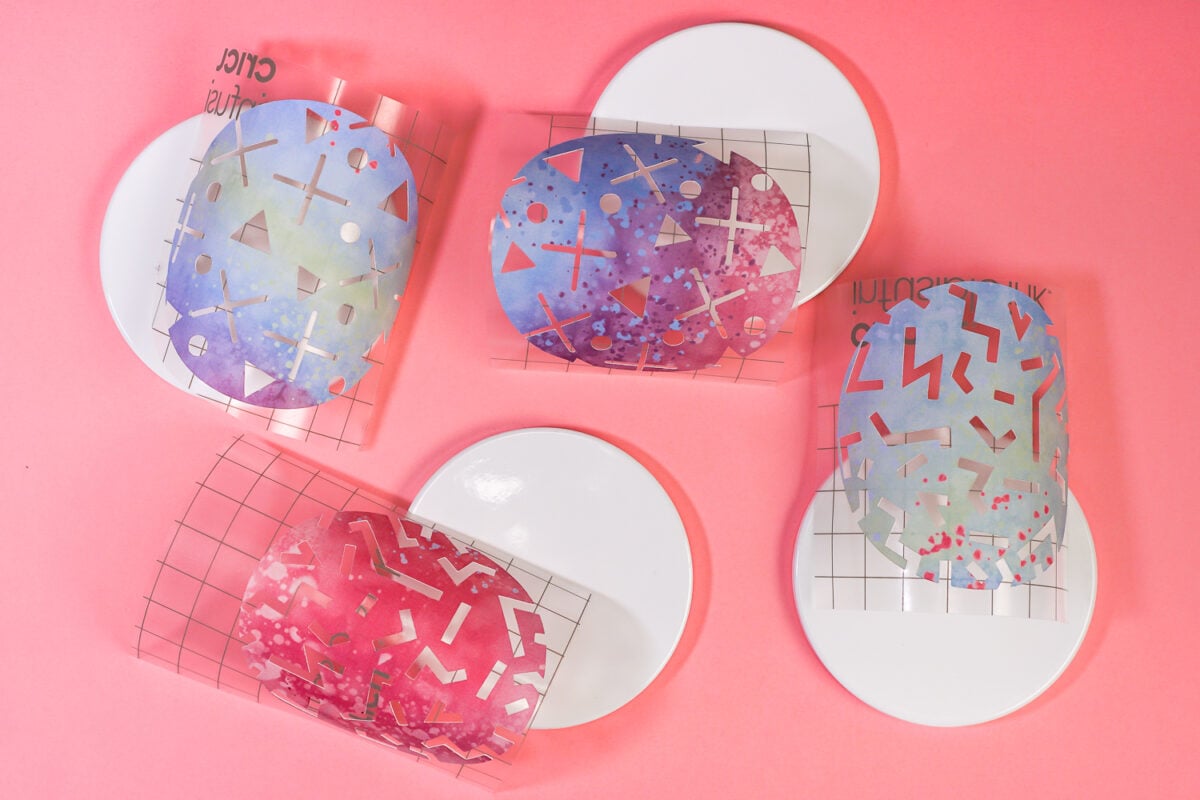 Laying Out Your Coasters for Infusible Ink
Again, read this section carefully! I'm going to have you make a stack. Bottom to top it goes:
EasyPress Mat
White cardstock (this protects your mat)
Weeded transfer image, colored-side UP.
Coaster, shiny side DOWN, centered on the transfer image
Butcher paper
EasyPress 2
The EasyPress 2 will heat your image THROUGH the coaster.
Heat Time & Temperature Settings
I think the EasyPress 2 is the easiest heating method for Infusible Ink. You can also use a heat press (see my heat source comparison post). The EasyPress 2 goes up to 400°, vs the original EasyPress, which only reaches 350°. Cricut has stated that you can try the original, but you may not get quite as vibrant an image.
According to Cricut's Heat Settings Guide, the time and temperature for Infusible Ink on ceramic coasters is 400° for 240 seconds. <– THAT IS NOT A TYPO. It's a full four minutes of time on your EasyPress. This allows the heat to penetrate through the coaster and into the transfer sheet, sublimating it onto the coaster.
Use the EasyPress to Transfer Cricut Infusible Ink
Once your EasyPress 2 is to temperature, place it carefully on top of the stack you made. Try not to let it move the coaster, or your image might shift (one of mine isn't perfectly centered because of this shift!). Then let the EasyPress just sit there for 240 seconds—do not press with your hands. Once the countdown is done, return the EasyPress to its base.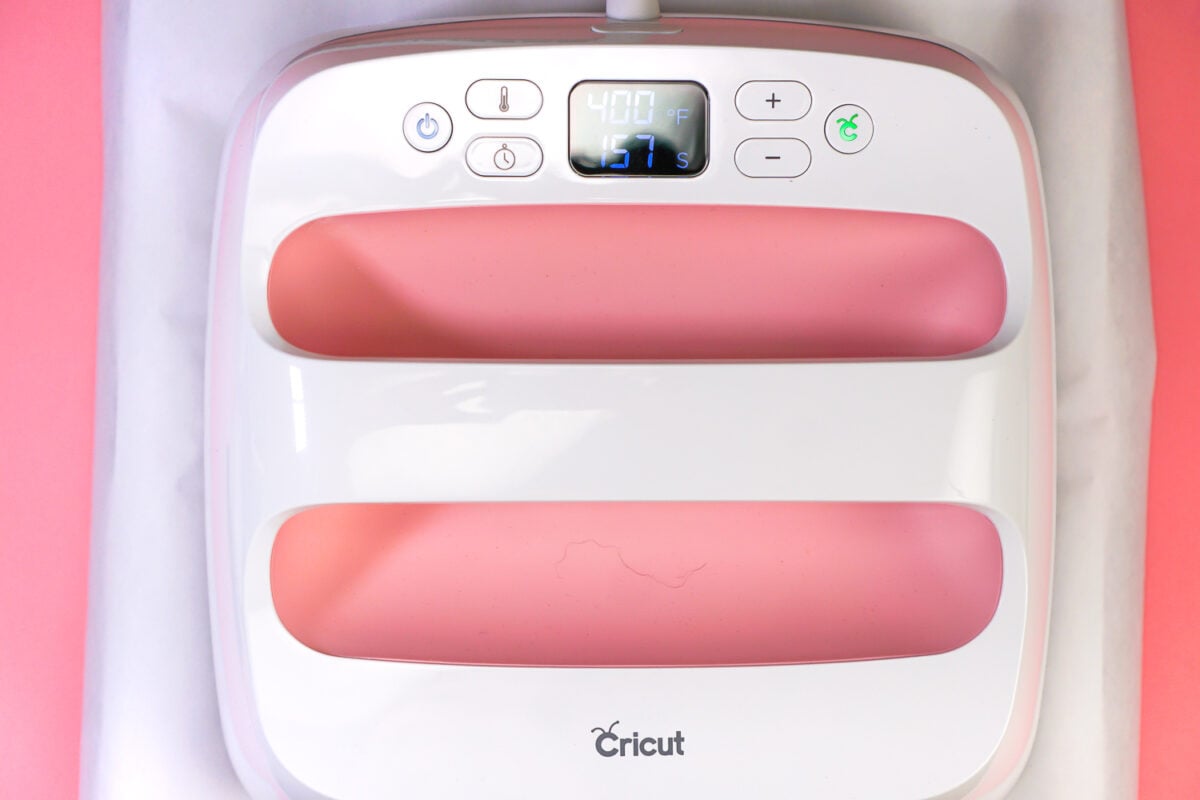 Then WAIT. The coaster is, forgive my language, DAMN HOT. Not only is it hot, it stays hot for a lot longer than you would expect. Ask me how I know this (it's all good—fingerprints are overrated). If you do need to move your coaster to do another one on your mat, use an oven mitt or something similar.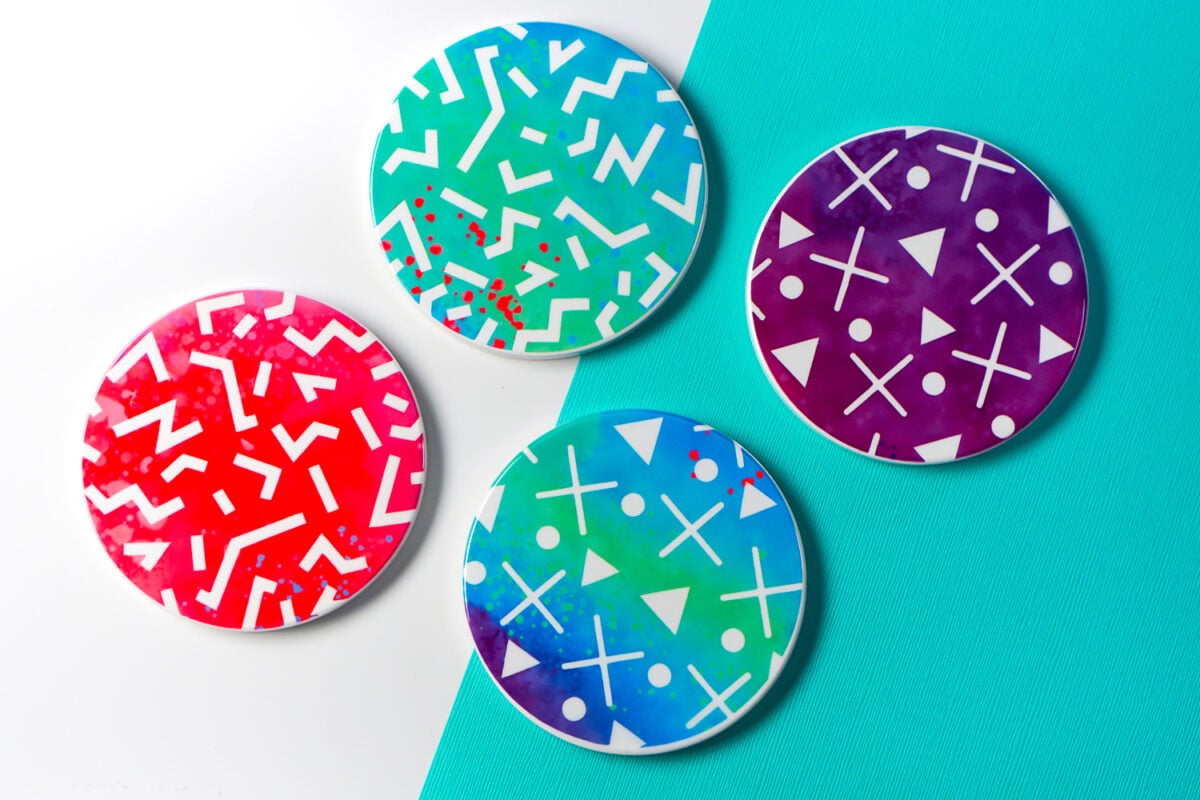 Overall, I am REALLY impressed with the sublimation. The color on the transfer sheet looks so dull but it's incredibly vibrant once sublimated. There's absolutely no "edge" on the transfer—it's as smooth as glass.
That being said, this is a somewhat expensive set of coasters! $12.99 for the coasters, $12.99 for the transfer sheet—that's $26 without factoring in the actual Cricut and EasyPress 2 you need to make them. I think this is a really cool product, but definitely out of reach for some users, or may only be feasible if you're creating special gifts for weddings, etc.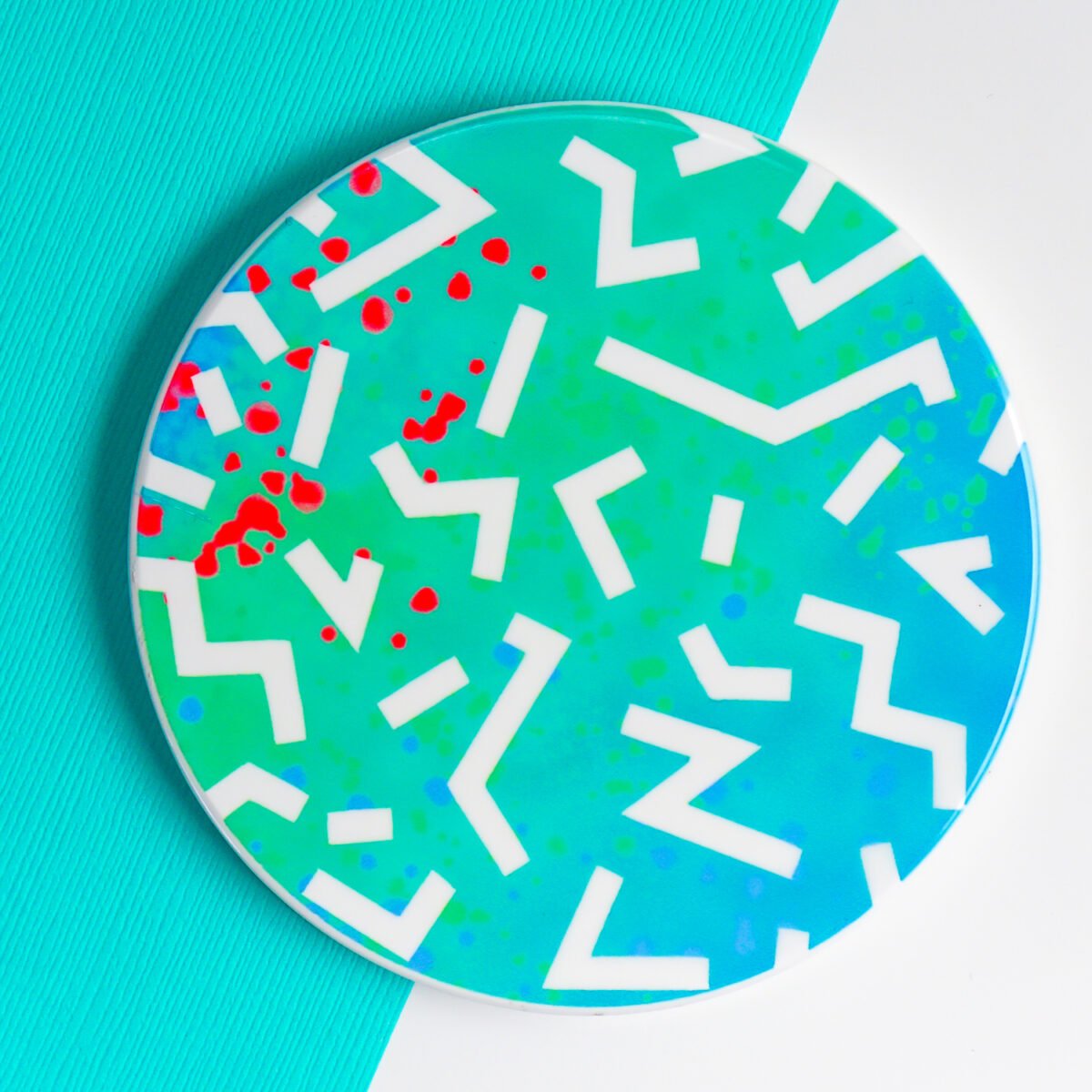 Are you using Infusible Ink? I'd love to hear what you think in the comments!