Crack open a cold one and get crafting for your favorite beer lover! These funny beer SVG files are perfect for t-shirts, ice chests, and more.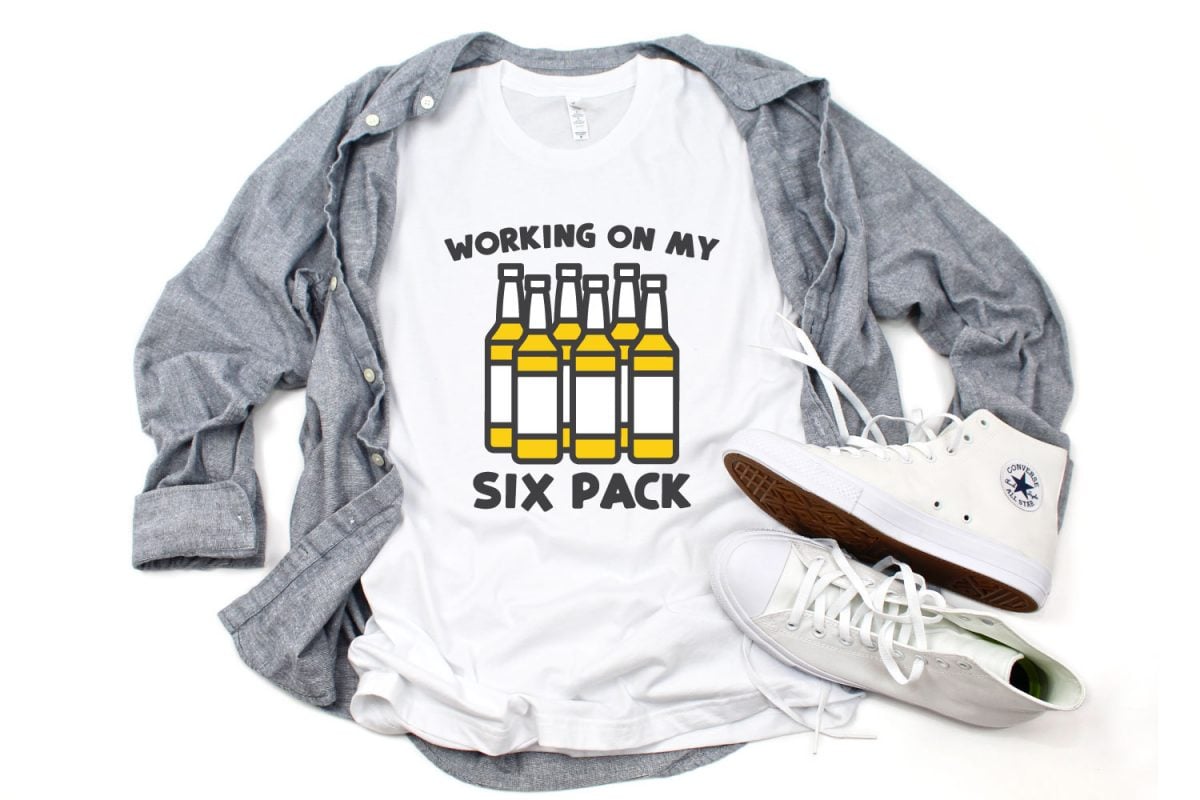 I'll be the first to admit that I am rarely tempted by a beer. Maybe, once in a blue moon (and probably…a Blue Moon), I'll have a beer with a big basket of fish and chips. That's about it.
But we know there are beer lovers out there, so this month I've teamed up with a bunch of blogging friends to bring you more than a dozen free beer SVG files! Grab my free "Working On My Six Pack" SVG below, and then scroll to the bottom of this post to find links to all the other free beer cut files.
While I'm not a huge beer fan, I do understand and appreciate the love for a good craft brew. Many beer and wine stores now allow you to create your own six pack of specialty beers, which I think is pretty cool! Grab a pick-your-own pack, and use the "Life Happens, Beer Helps" SVG to create a personalized cooler or insulated bag using iron on vinyl. It makes a great gift for that beer lover in your life!
As we head into fall, Oktoberfest festivals may take place once again. This "Working On my Six Pack" SVG would make a fun shirt for anyone who's simply there for the booze! When in Rome (err…Germany), right?!
Looking for other beverages? I've got wine, tea, coffee, cold brew, lemonade, pumpkin spice, and happy hour! A beverage for just about everyone.
Grab the Free Working On My Six Pack SVG
Click the image below and enter your information to get this free file! If you're having trouble, make sure your pop-up blocker is turned off. Still having problems? Check out our Downloads FAQ.
Get the Beer SVG Bundle
Love beer? Grab the whole frosty bundle from my shop!
Grab More Free Beer Cut Files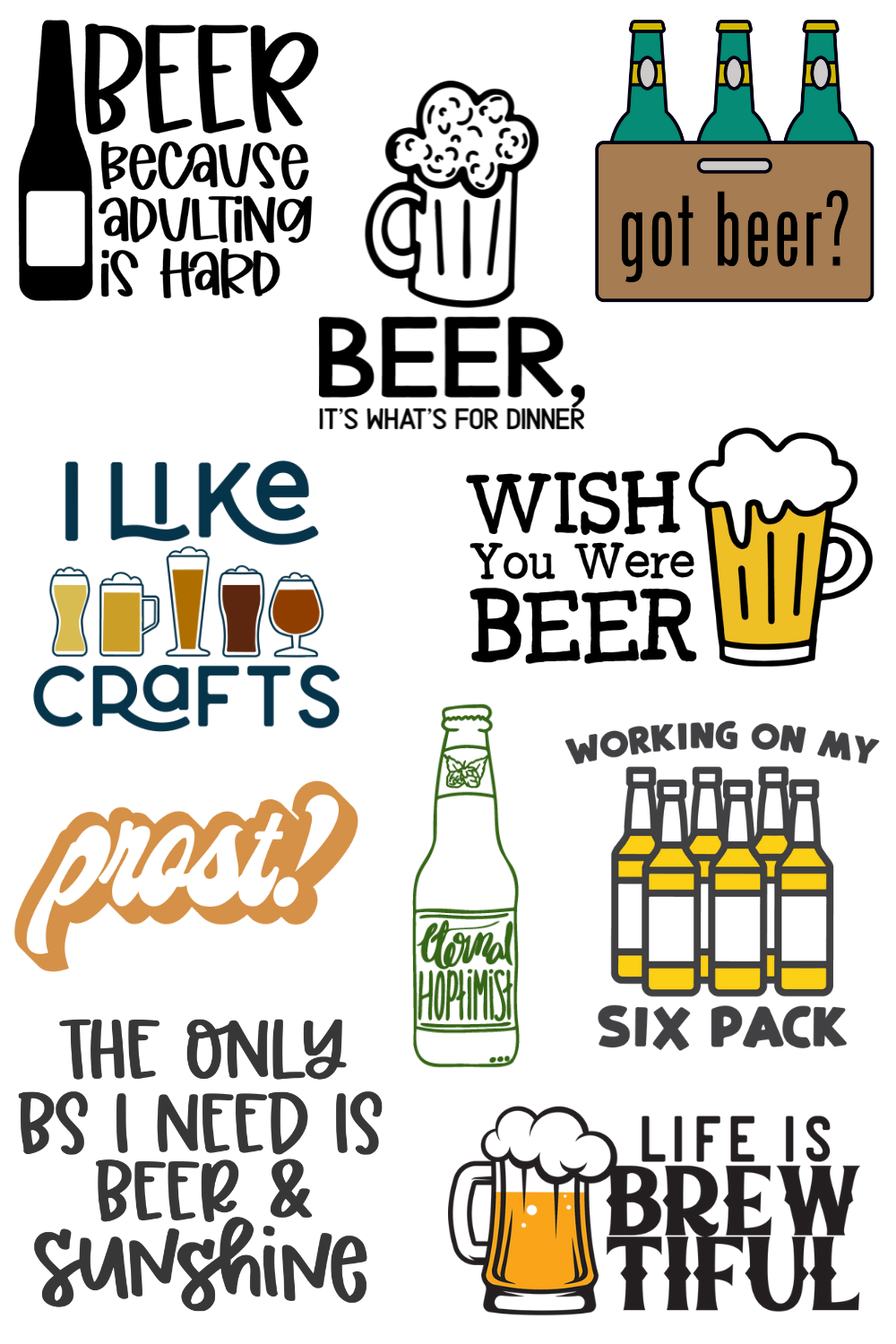 Hit the links below to grab all of the free beer SVG files offered by my blogging besties!