Your sublimation printer is all set up. Now what? Get started with one of the most popular substrates—ceramic. In this post I'll walk you through everything you need to know about sublimation on ceramic!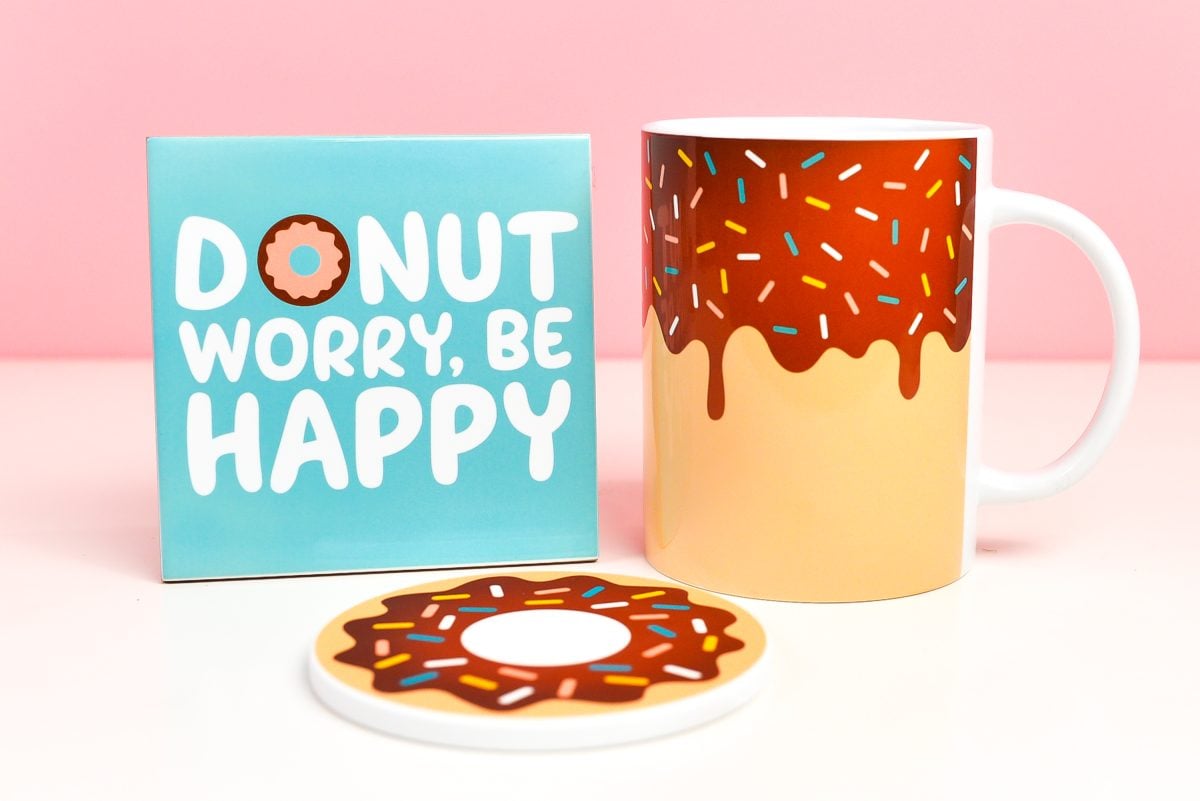 Ceramic is a popular choice for sublimation crafting because it's fairly easy to get it right and, if you're me, you can never have too many coffee mugs! Ceramic mugs are actually where I began my sublimation journey. I used my Cricut Mug Press and a sublimation image to create a fun, one-of-a-kind mug! I shared more details on the process in this blog post.
No matter what kind of ceramic blank you choose, you will need two other things: a sublimation printer and a heat source that goes to at least 385°—check out my Cricut EasyPress vs. Heat Press vs. Household Iron post.
If you want to learn more about the process of sublimation, you can check out all of the posts in my sublimation series here (this list is updated as more posts are added):
Join our Sublimation Made Simple Facebook group for tips, tricks, support, and resources!
Ceramic Blanks
There are many types of ceramic blanks and substrates you can use for sublimation. Keep in mind, you can't use just any ceramic mug or item. It must be specifically coated with a poly-coating in order for the ink transfer to take place—generally look for something labeled for "sublimation."
Here are a few popular choices:
Download the Free Donut Mug Wrap under SUBLIMATION S1
This file can be found in my Free Craft Resource Library. The file number is: S1.
Want access to this free file? Join my FREE resource library! All you need is the password to get in, which you can get by filling out the form below!
If you're interested in learning more about sublimation blanks and substrates, I compiled an extensive list of the best sublimation blanks.
What Makes Sublimation on Ceramic Unique?
There are a few things that make sublimating on ceramic different than other materials.
Read the Instructions
Make sure to read the manufacturer's instructions for each blank. Preparation processes and heat times vary wildly but the instructions should come with the blank or be found on the manufacturer or retailer's website.
For example, I buy a lot of my blanks from Conde Systems, and on each item they sell they list the instructions for pressing: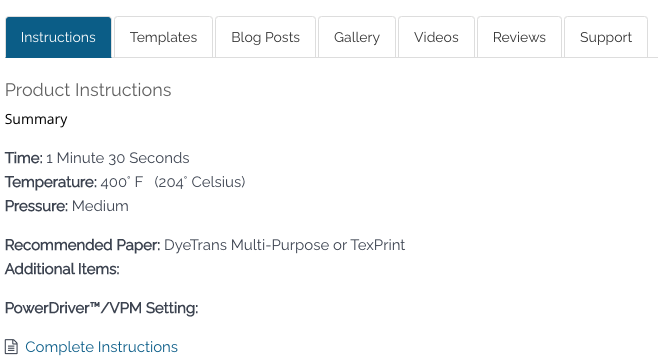 Remove Any Film
If there is a clear protective film on top of your blanks, make sure you remove it before pressing (it will melt, and it won't be pretty!). This can be hard to see on some items, so check carefully.
Sublimate the Correct Side
Be sure you are using the correct side of your blank. This is obvious when you're doing a mug, but a ceramic tile or coaster will most likely have a very white side and an off-white side. You want to be sure to sublimate your image to the whitest side. The off-white side is the back and does not contain the poly-coating needed for sublimation.
Sublimation May Be Upside Down
Some ceramic sublimation blanks are pressed upside down. In some cases, the blank will be facing the base of your heatpress with the image below it so you are heating it from the back to the front. You can see an example of that in my post How to Make Cricut Infusible Ink Coasters.
Use a Pressing Pad
In some other cases, the manufacturer instructions may have you use a pressing pad. This will help ensure an even press. If you are using a pressing pad, the press time will likely go way up. For instance, a ceramic coaster with no pressing pad is 90 seconds, while a tile with a pressing pad is 4 minutes. Always check the manufacturer's website.
Troubleshooting Sublimation on Ceramic
While printing on ceramic is usually fairly straightforward, you may still find you have problems with your transfers. If you want a full deep dive on what could go wrong, check out my Troubleshooting Sublimation Printing post!
My Transfer is Faded
There are several reasons why your transfer might be faded, but the one I've found most often with ceramic is that it needs firm pressure in the press. If you are able to adjust your press, you may find that you'll get a more even, vivid press if you use more pressure.
My Sublimation Transfer Has Streaks Or Banding
Streaks or banding are due to two issues: either using a low-quality printer setting, or having clogged printer heads. I found that faint banding sometimes "presses out" on softer materials, but it is VERY apparent on ceramic. You really do want the highest quality, most clear print possible. Check out this post for more information on setting printer quality.
Sublimation on a Ceramic Mug
Now that I've covered what makes ceramic unique and common issues, let's create a ceramic project together! This donut mug is easy to make using a Cricut Mug Press, a standalone mug press, or a mug press attachment on a larger heat press.
Supplies for a Ceramic Coaster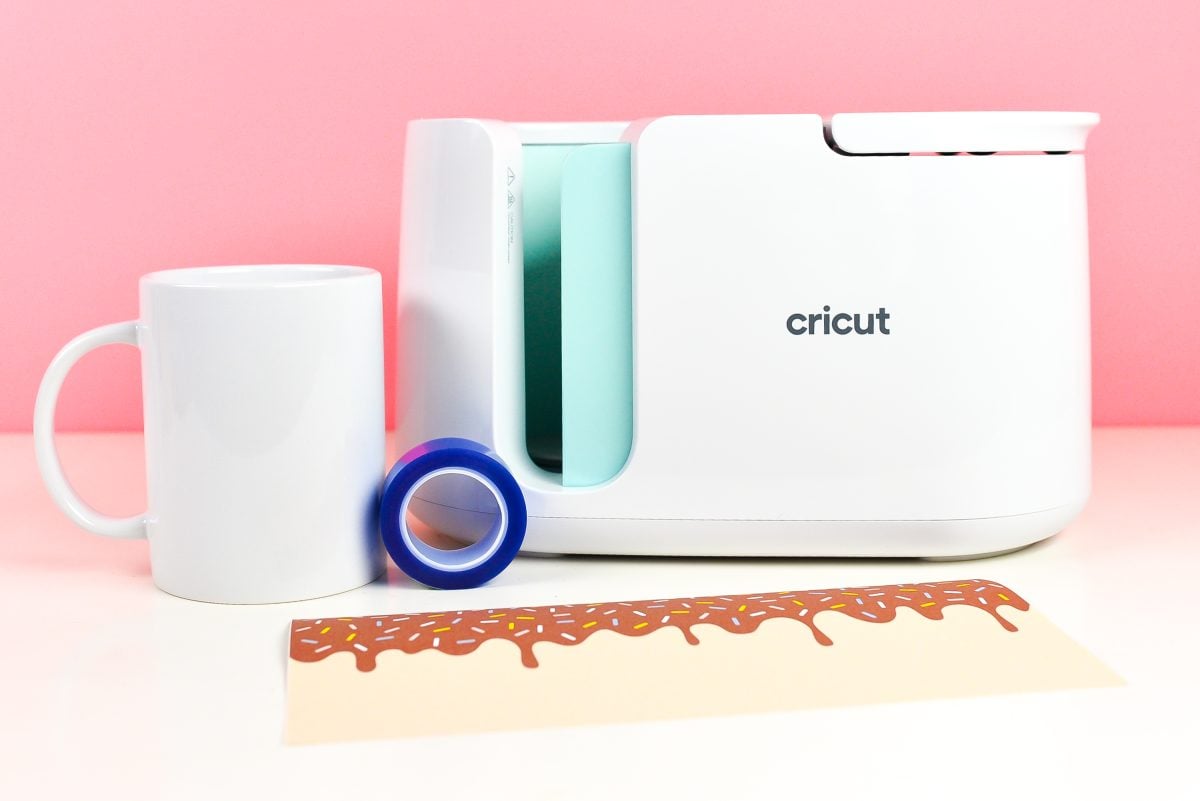 Okay, let's make our mug! You'll see just how easy it is to make a sublimation mug using a transfer. Turn on your Cricut Mug Press so it will heat up while you prepare your mug. The light will turn green when it's ready to go.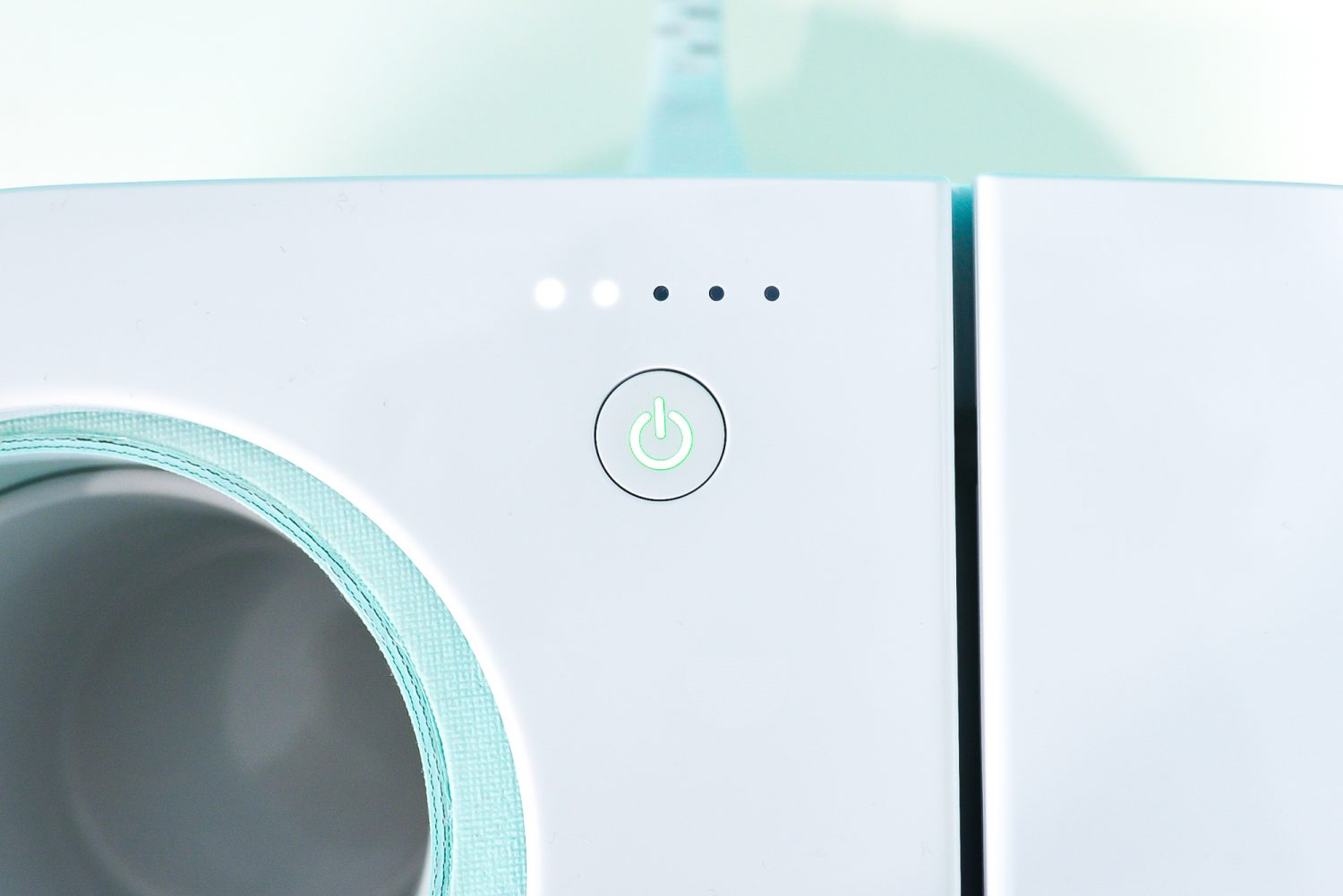 Clean the mug using a lint roller. Any pieces of lint or dust can sublimate onto the mug and leave spots.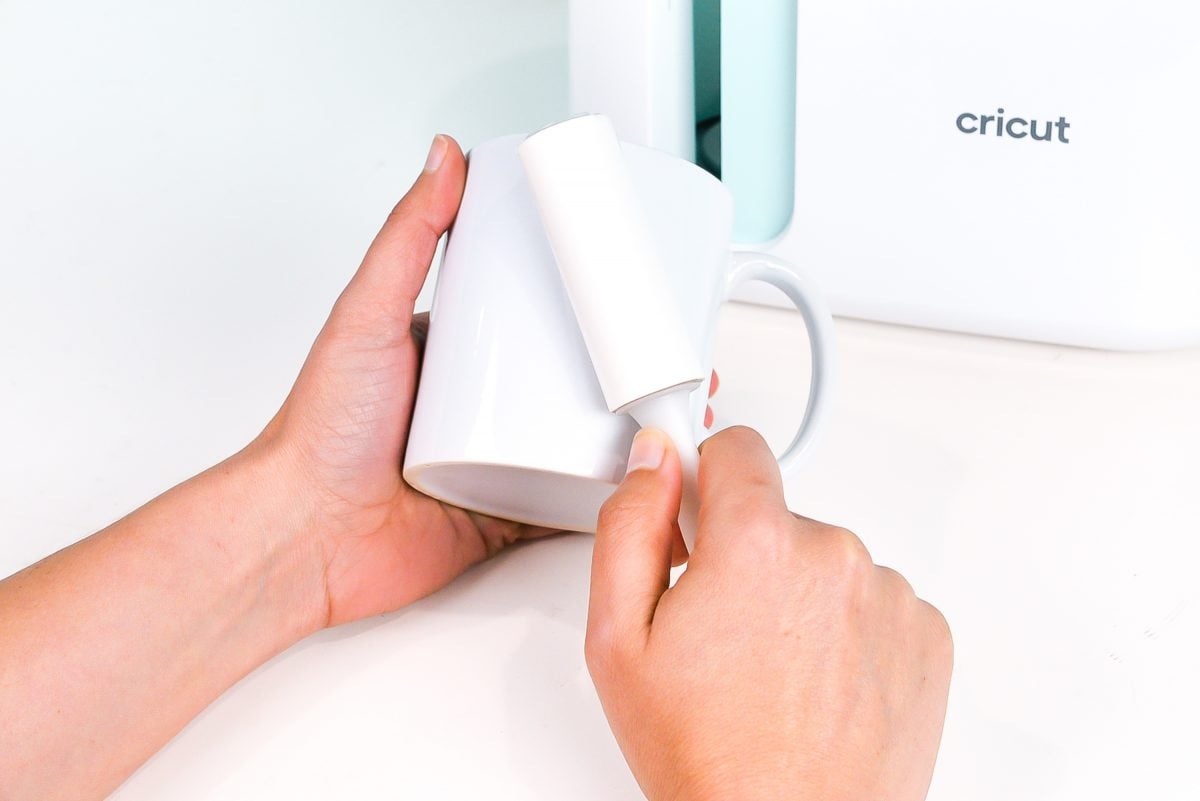 Trim your design to fit on your mug. Then center the design on your mug and tape your designs down using heat-resistant tape. You want the designs to be as flat as possible against the mug—any gaps and you risk an uneven transfer. Tape on the bottom edge, so that nothing shifts while it's being inserted or released out of the mug press.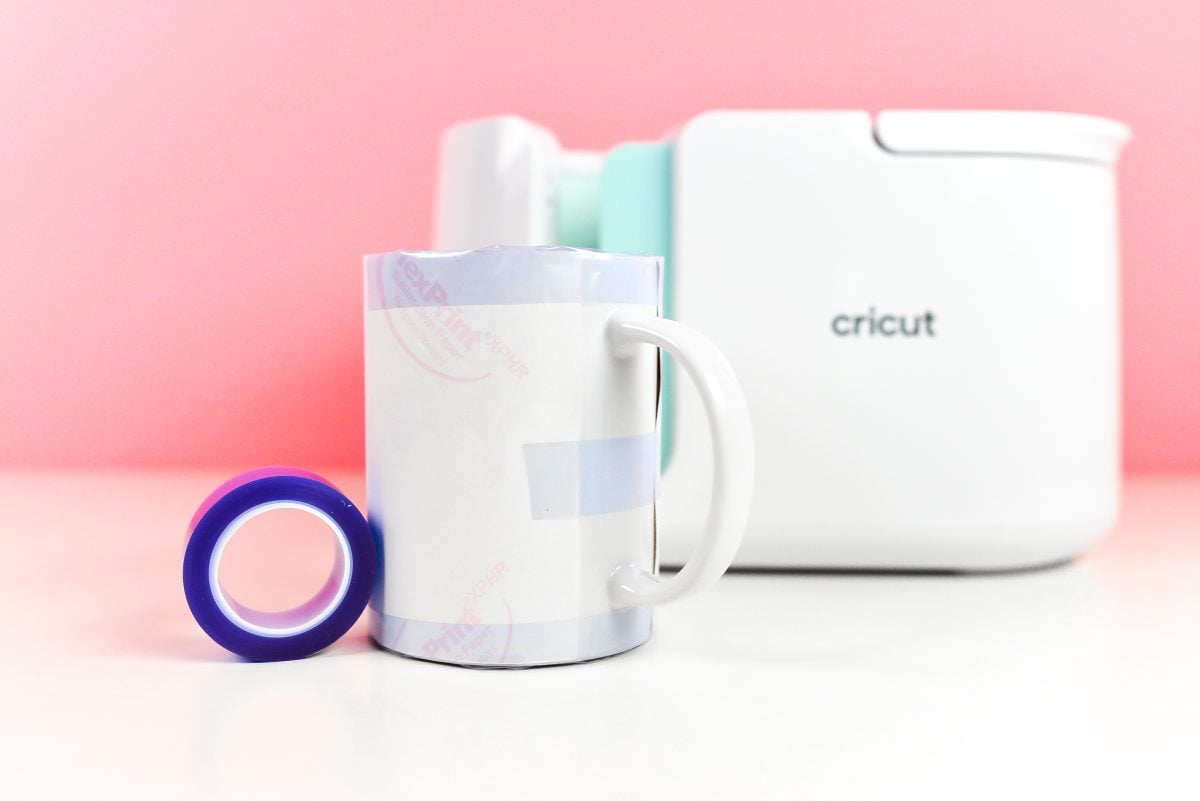 Finally, wrap your mug in two layers of butcher paper and tape down before pressing. This helps protect your mug press from any unwanted sublimation ink actually getting on the press itself…and then transferring to the next mug you make (no good!).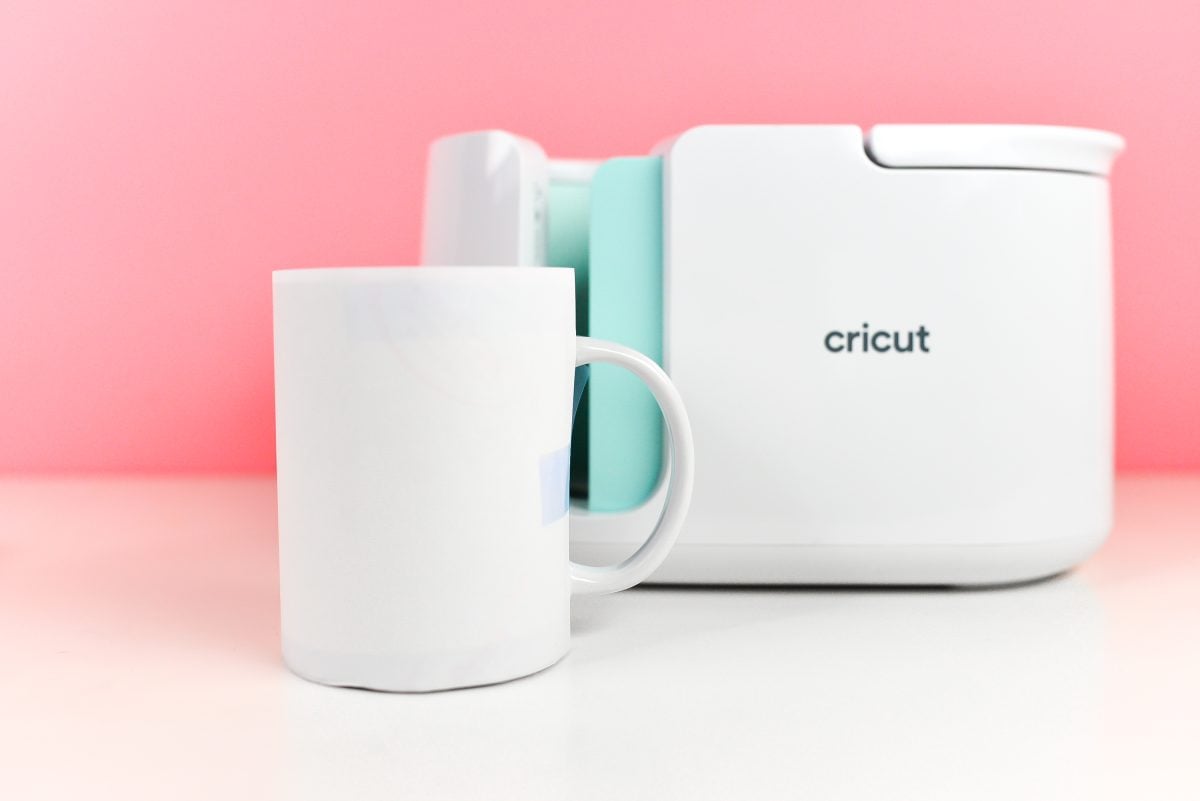 Once your mug press is to temperature, add your mug and press down the lever. The Cricut Mug Press has a built-in timer, so just wait until it beeps.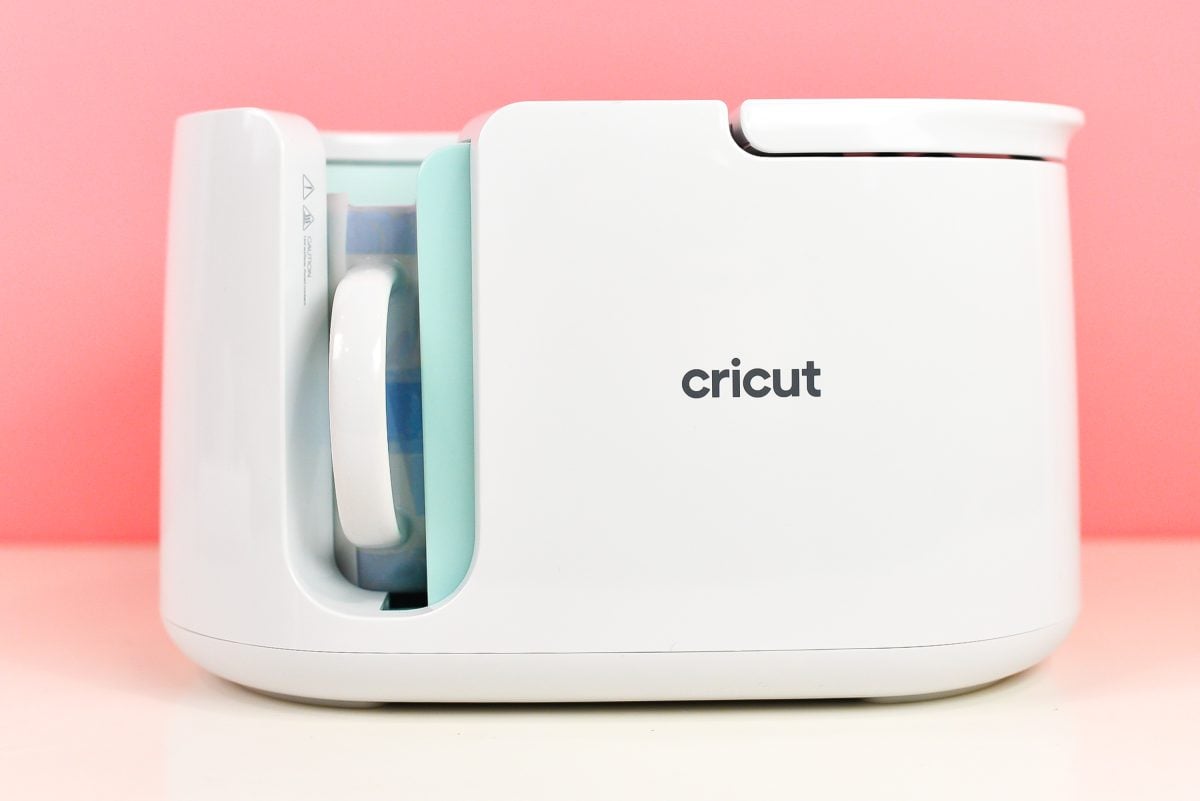 When it beeps, lift up the lever and carefully pull out the mug. It will be HOT. Like…400° hot. Do not touch the mug itself (heat-resistant gloves are great to protect your hands). Set it down on a heat resistant surface (like Cricut EasyPress mat) and wait for at least 20 minutes before touching it. Then peel back the tape, paper, and transfer and see your finished mug!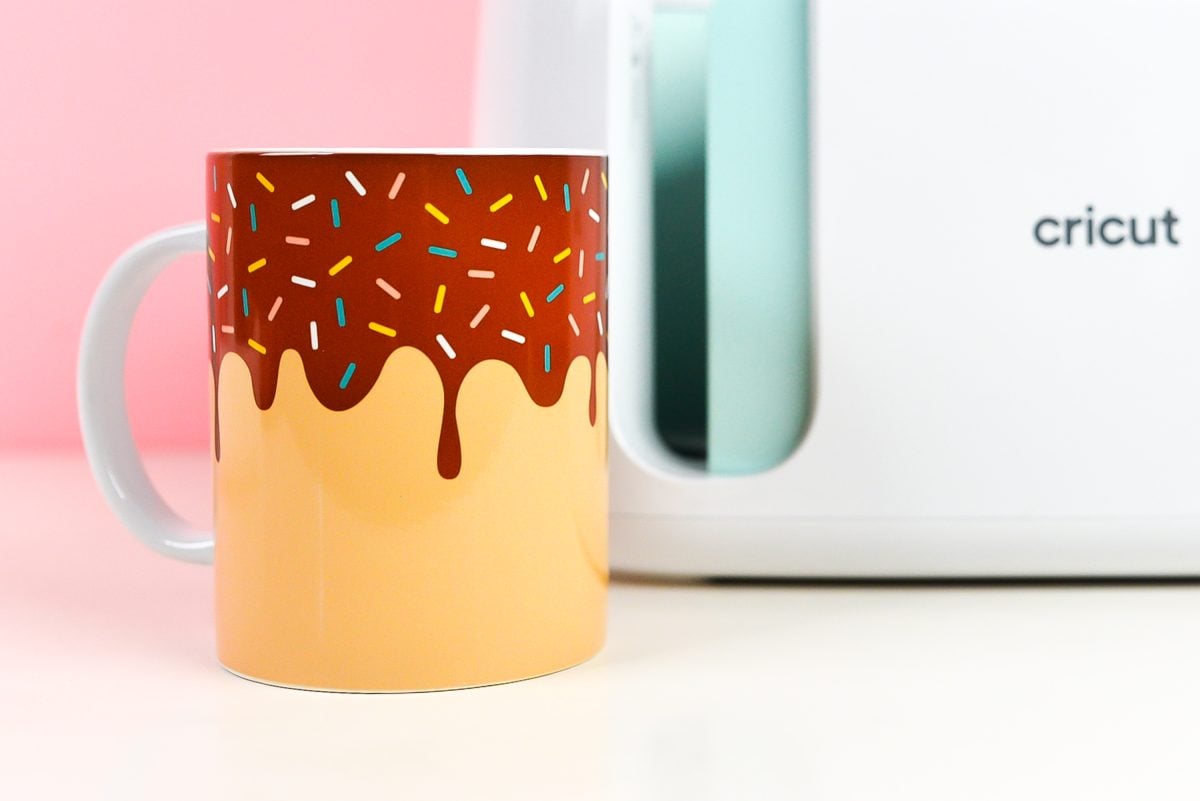 Hope you found this overview of sublimating on ceramic helpful! Stay tuned for more tutorials featuring other substrates and blanks. And, as always, if you have any questions, let me know in the comments and I'll be happy to answer them!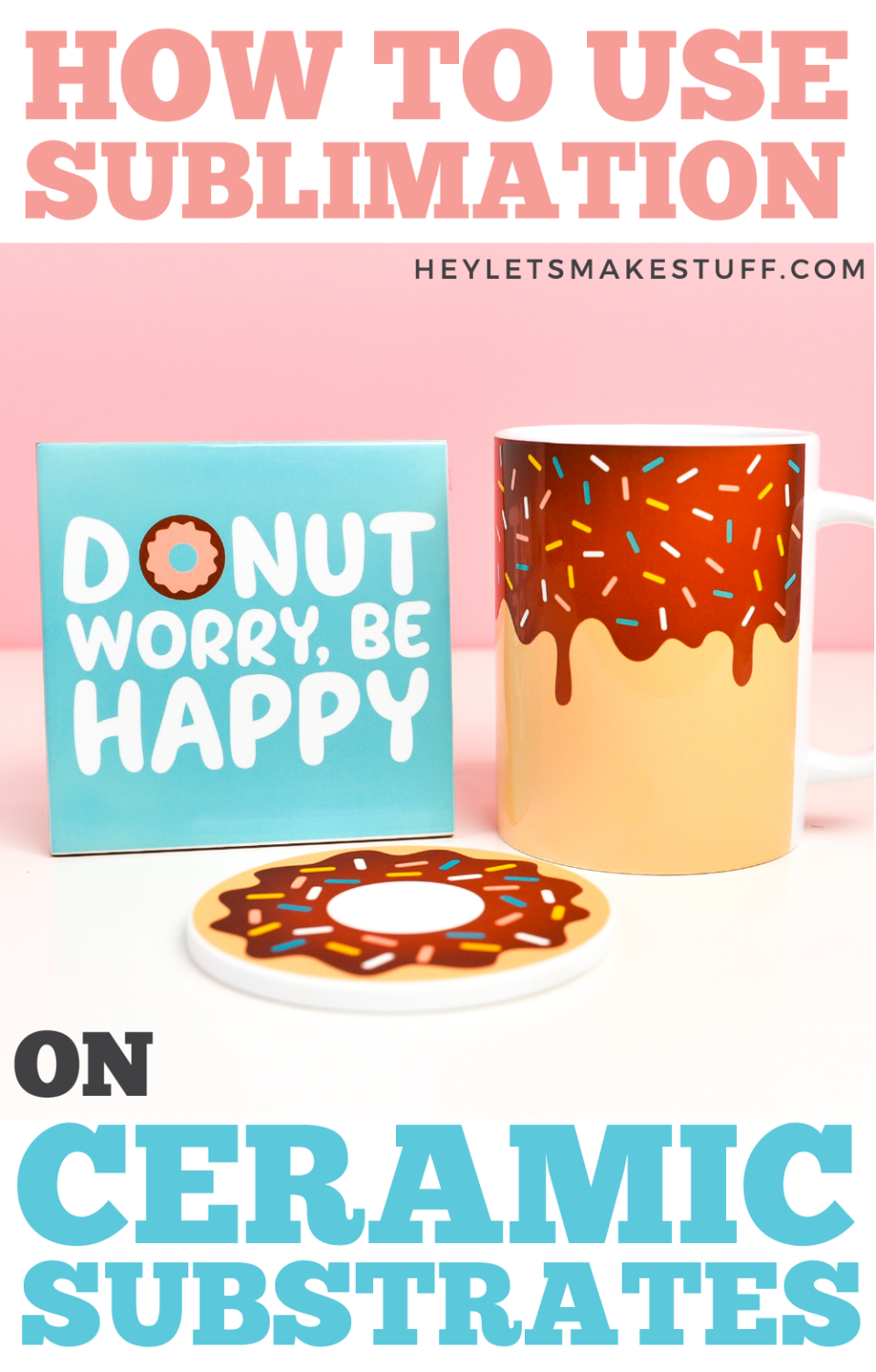 Sublimation Blanks