Need a quick and easy way to know the time, temperature, and pressure settings for popular sublimation blanks? These sublimation cheat sheets give you the answers, plus offer tips and tricks for getting your sublimation transfer right the first time.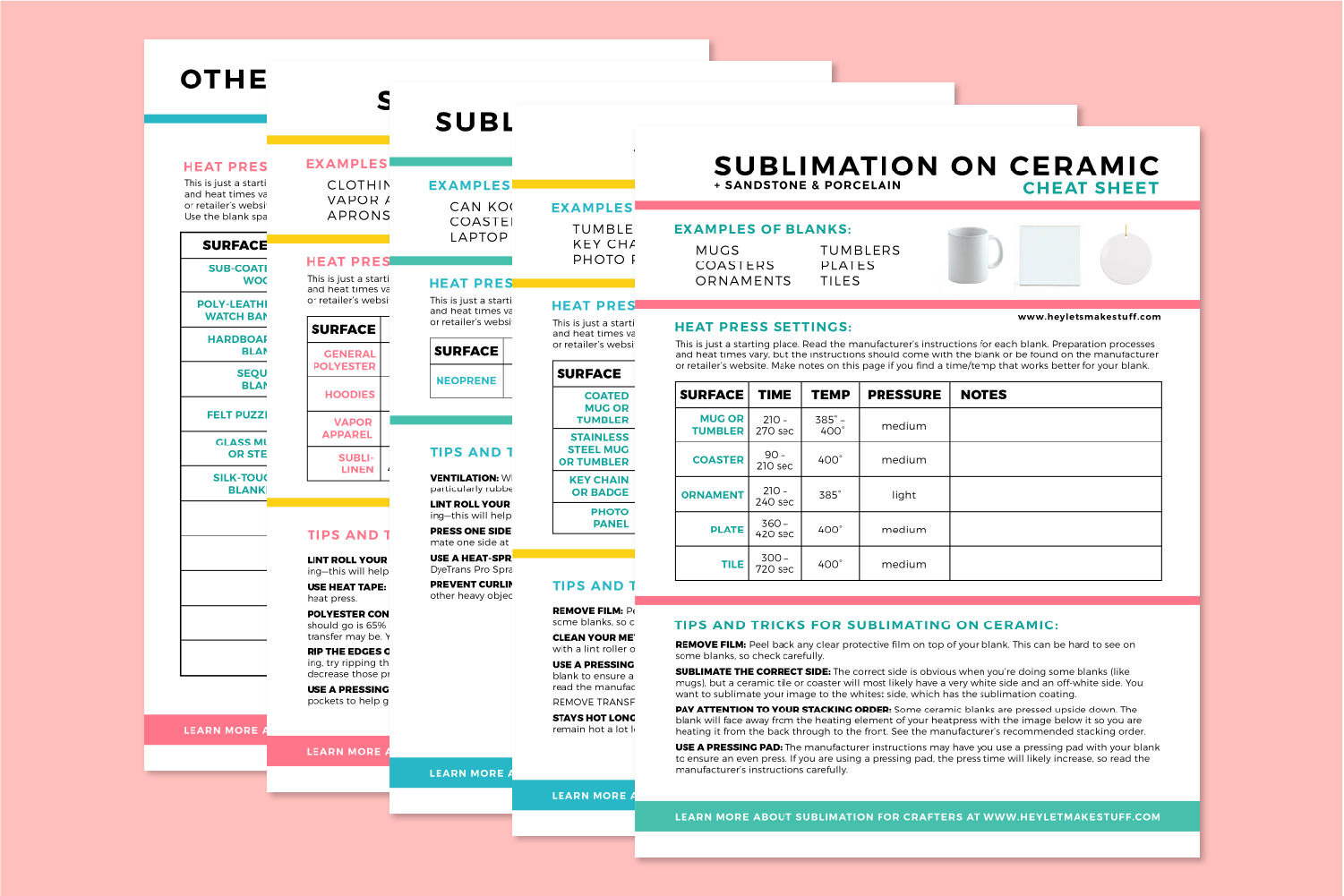 Sublimation printing has more variables than almost any other craft out there. From the type of ink you use, to the brand of sublimation paper, to the humidity settings in your craft room—not to mention all of the color management problems you might run across! There are so many different things to take into account with each different sublimation craft.
Today I'm sharing my new sublimation cheat sheets that will help take a bit of the guess work out of your sublimation crafts! There are five quick reference guide pages in this bundle:
Ceramic, Sandstone, and Porcelain
Polyester Fabrics
Neoprene (think mousepads and laptop cases)
Metal
Other (includes wood, sequined blanks, felt puzzles, glass, and more!)
Each Cheat Sheet Includes: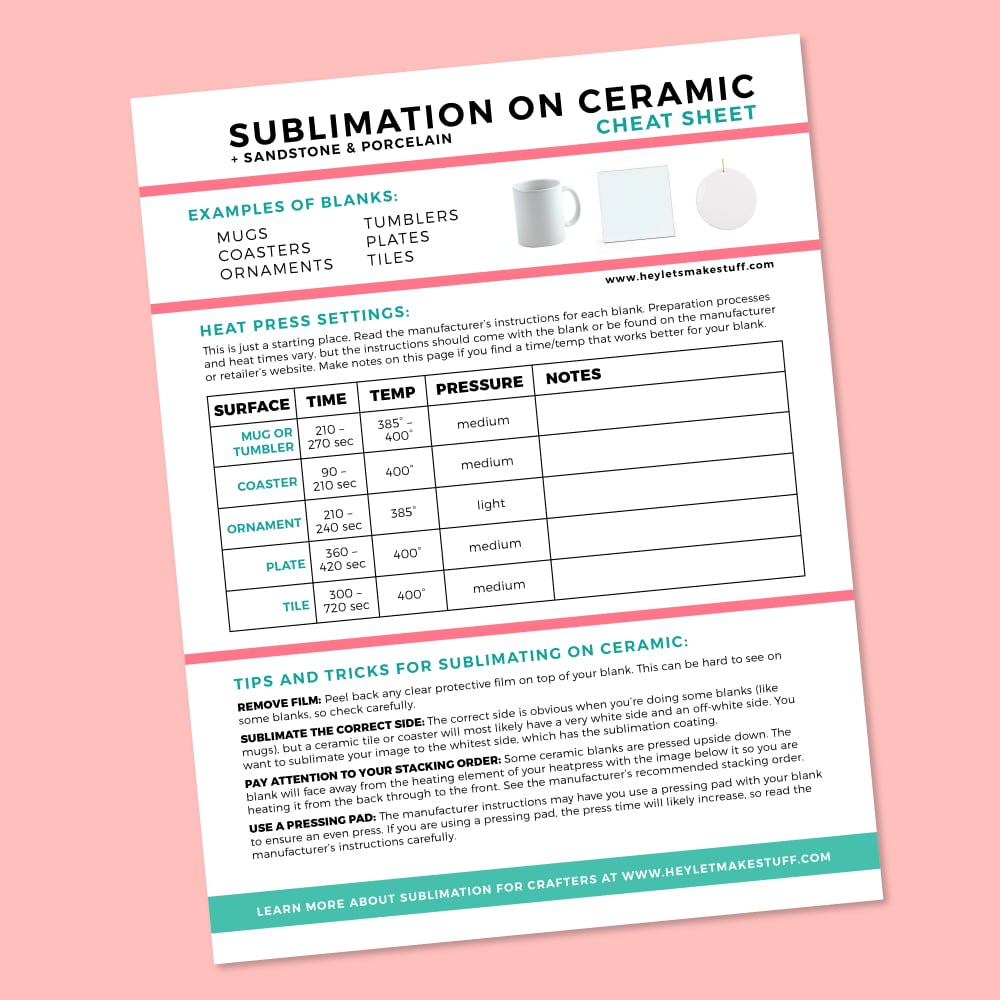 Examples of blanks: Yes, you know that ceramic mugs exist, but did you think about ornaments or coasters? T-shirts yes, but also garden flags and bandanas! This category section at the top is designed to give you ideas for future substrate possibilities!
Sublimation Time: The amount of press time you'll need to sublimation your blank varies WILDLY depending on your blank. From a mere 30 seconds on some blanks, up to five minutes or more for others! Use my guide as a starting place and then make notes if you find the sweet spot.
Temperature: The "temp" setting is all-important because it partly determines whether or not you'll have bright, brilliant color. You'll use medium pressure for most substrates, but there are some that need light or heavy pressure!
Pressure: What is the proper pressure setting for your heat press or Cricut EasyPress?
Notes: If you find specific times and temperatures that work best for you from the range I've offered, there's plenty of space to make your own notes!
Tips & Tricks: Like I said, every sublimation blank is different. But within broader categories, there are tips and tricks for making things better.
For example, you want to know the polyester/cotton count of your fabrics or else you'll end up with faded transfers.
Get the Sublimation Cheat Sheets Here!
You can purchase the sublimation cheat sheets using the listing below! You can also grab my Ultimate Guide to Sublimation, which includes the cheat sheets.
You'll get an instant download zip of all five cheat sheets that you can print out and keep near your sublimation printer (or, if you're me, sublimation printers). These cheat sheets are for personal use only.
These cheat sheets are part of my larger series on sublimation printing for the everyday crafter! No confusing jargon or tech-filled tutorials. Check out the other posts in this series!