Tell someone how you REALLY feel this Valentine's Day with these funny rejection conversations hearts! These funny hearts are perfect for funny Valentine's Day t-shirts, cards, decor, and more!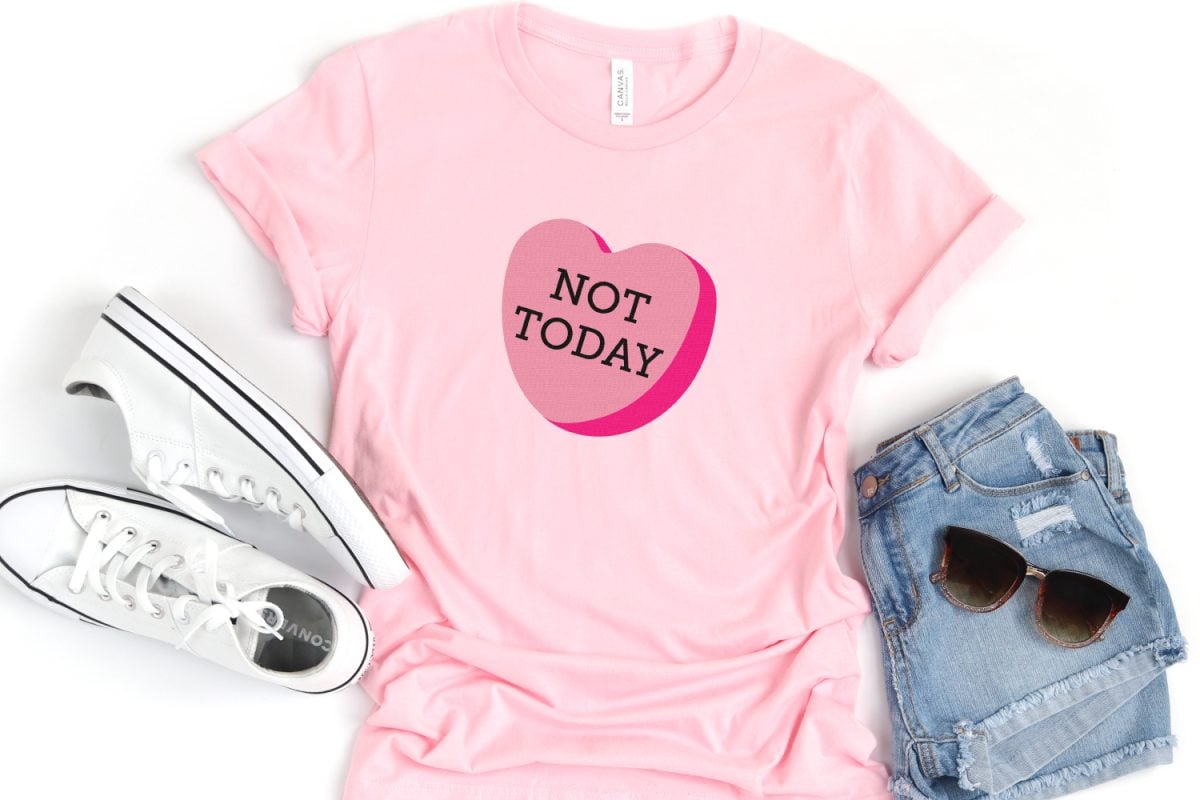 I know we're still at the beginning of January, but Valentine's Day always seems to sneak up on me! We blink and it's the new year, and then all of a sudden Target is an explosion of pink and red.
Whether you love the day of love or you want to launch Cupid into the sun, I think you'll love these funny rejection conversation hearts! Nine hearts to tell that not-so-special someone just how much you don't care!
This set of nine free Valentine's Day conversation heart SVGs are part of this month's Totally Free SVG hop! Our theme this month is hearts, and everyone else in the hop is giving you some serious lovey-dovey hearts in addition to my snarky conversation hearts!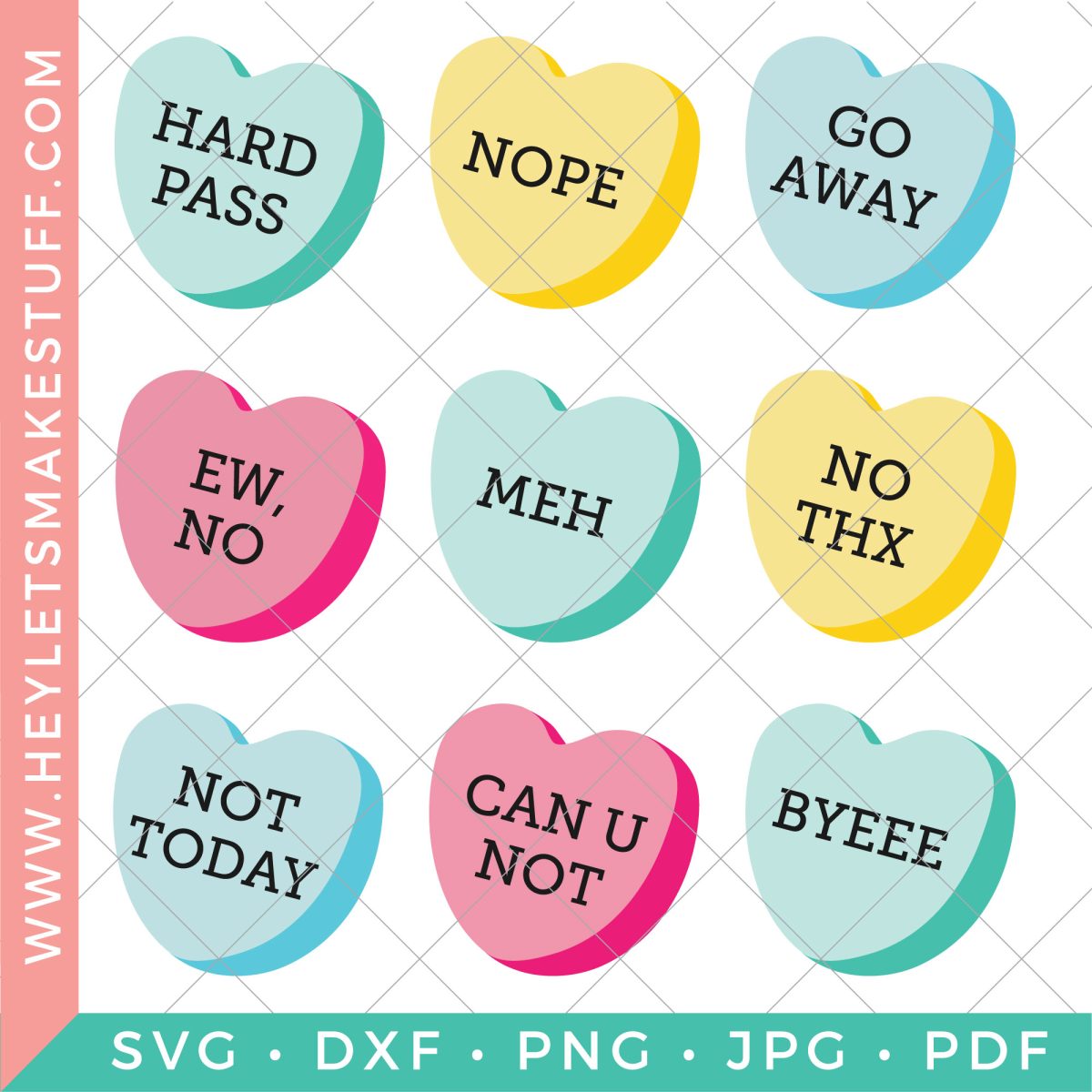 Which one is your favorite?
Get the Free Rejection Conversation Hearts Here
Get More Free Heart SVG Files!
Now take a look at all of these gorgeous free heart SVG files from my friends! I love this bunch—so many pretty, intricate heart cut files for Valentine's Day and beyond!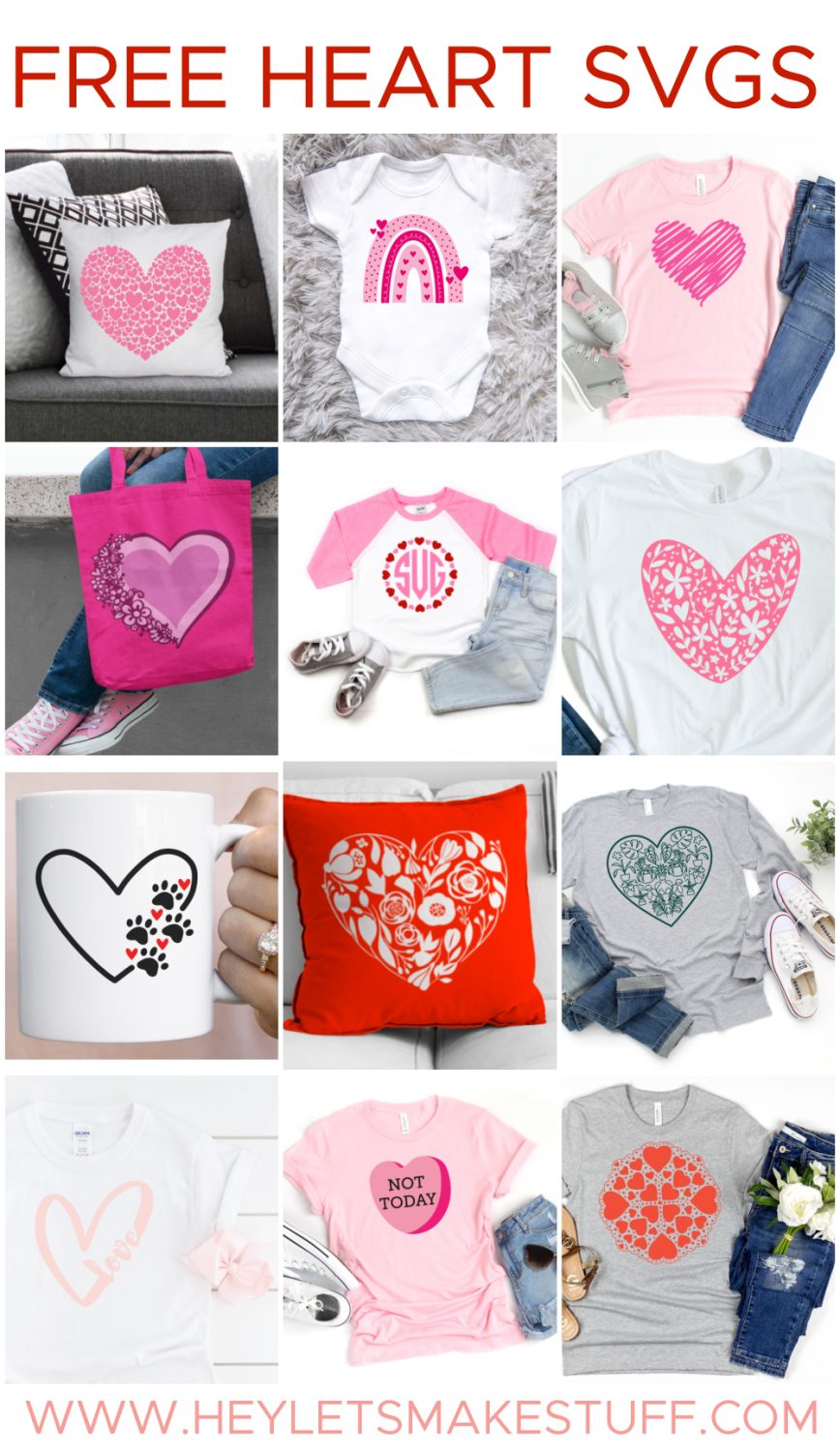 Get Ready for Valentine's Day