Delicious conversation hearts clip art and cut files are a yummy addition to all of your Valentine's Day projects and decor! Add to Valentine's invitations or cut a big conversation heart in vinyl for a t-shirt or tote bag. 49 different conversation hearts to choose from!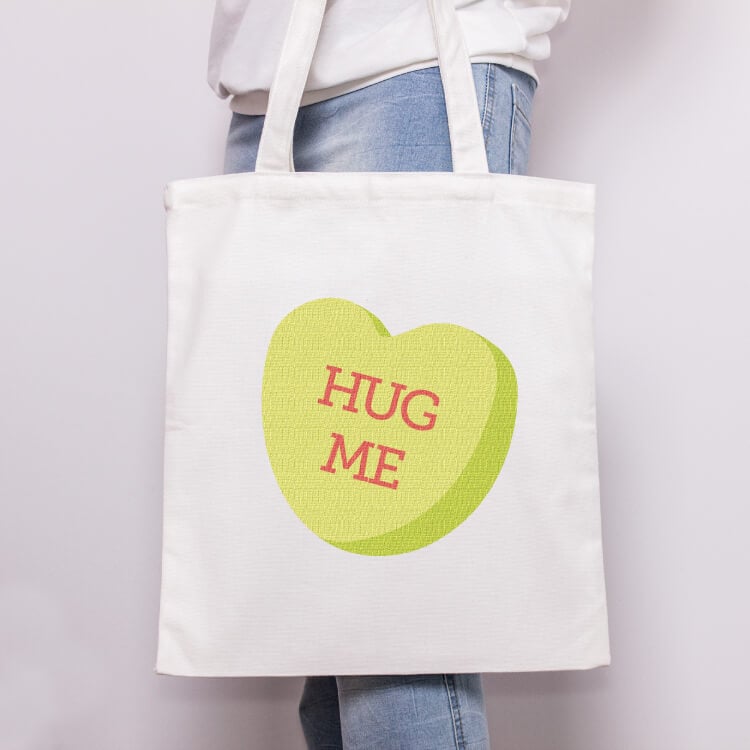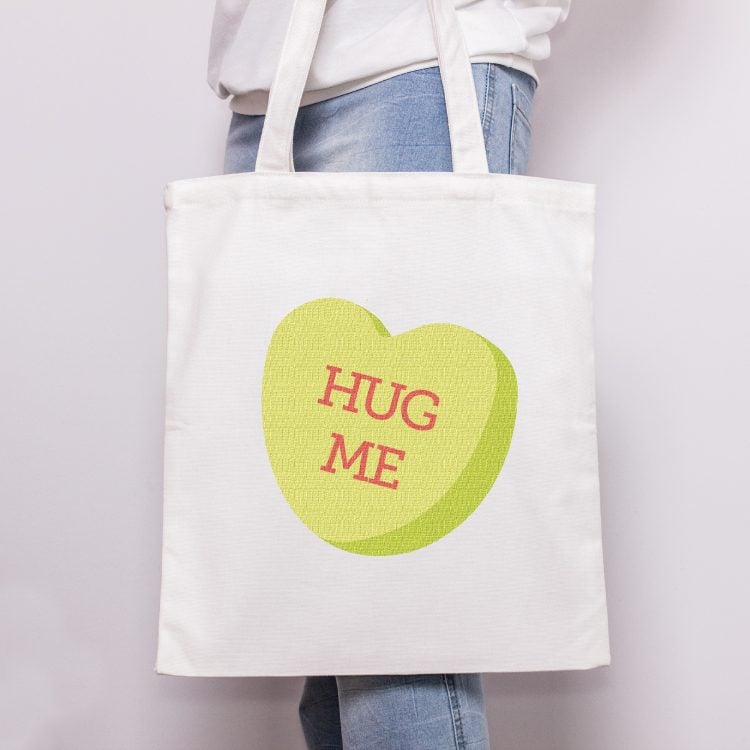 I love when I can make a reader request come true! Last week, a reader named Cheryl asked me if I could do some conversation hearts clip art. Of course I could! This week's flash freebie are these fun pastel conversation hearts. I have both the clip art as well as the SVG/DXF cut files available for you today. If you have a design program that will open SVG files, like Illustrator, you can change the colors to whatever makes your Valentine's Day heart happy!
There are a total of 49 different conversation hearts in this download. Why 49? Because they fit beautifully in a 7×7 grid! I learned that fitting 50 things in a grid the hard way, when I was making a feature image for my locally grown cut files last week! I made all sorts of faces trying to squeeze Delaware in there, I swear.
That is the longest explanation for something that doesn't really matter. Ha! 49 conversation hearts it is.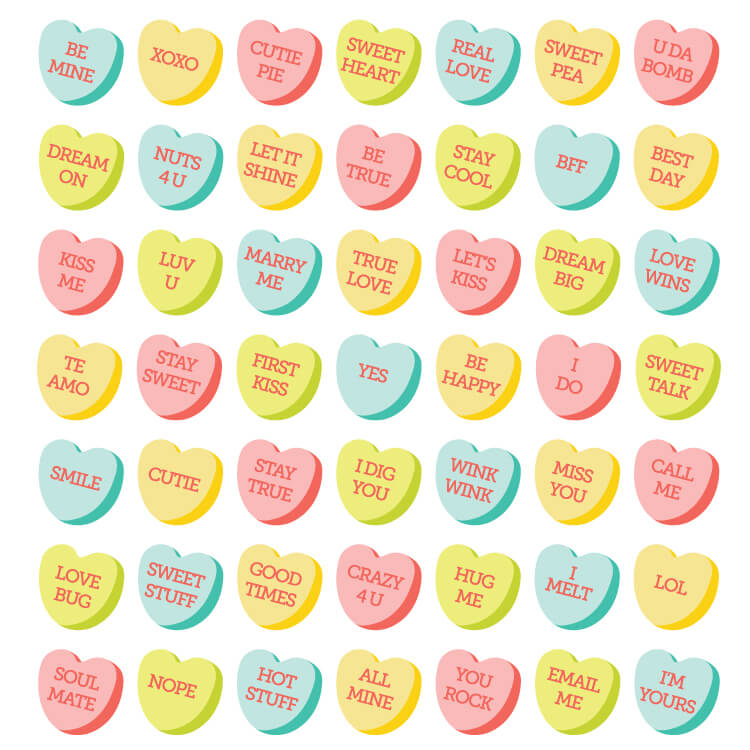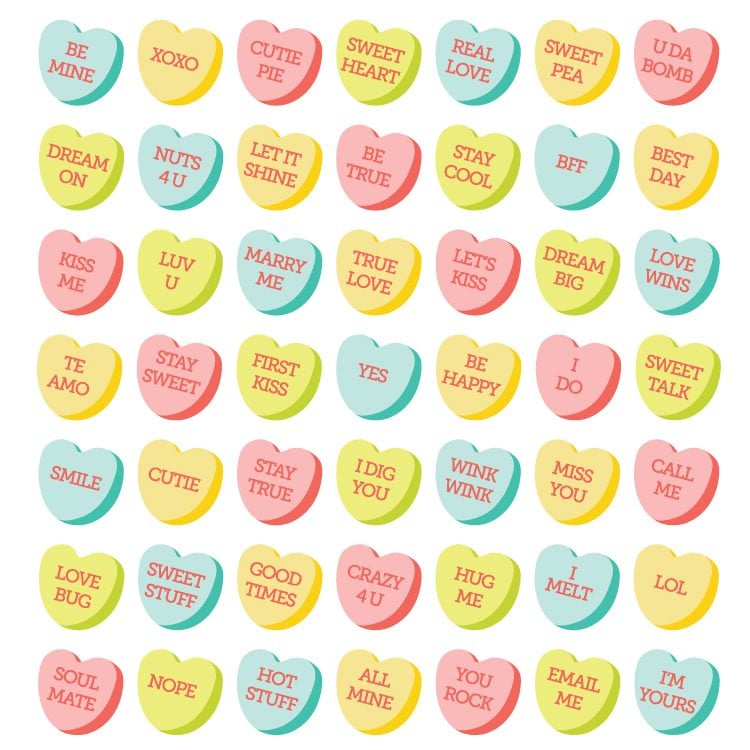 Get the Conversation Hearts Clip Art + Cut Files Here
Want access to this free file? Join my FREE resource library! All you need is the password to get in, which you can get by filling out the form below!
If you want to be notified of flash freebies, join our mailing list!