Print these four adorable Koala Valentines with this free download! A cute Valentine for friends and classmates!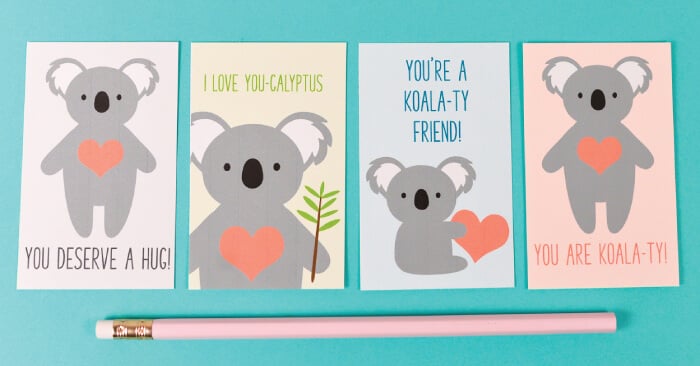 Want to save this post to reference in the future? Enter your email below and we'll send it right to your inbox!
These koala valentines are absolutely adorable! Everyone loves a good pun valentine, so let friends and classmates know they are "koala-ty!" And tell that special someone "I love you-calyptus!" These valentines are sure to bring a smile to anyone's face.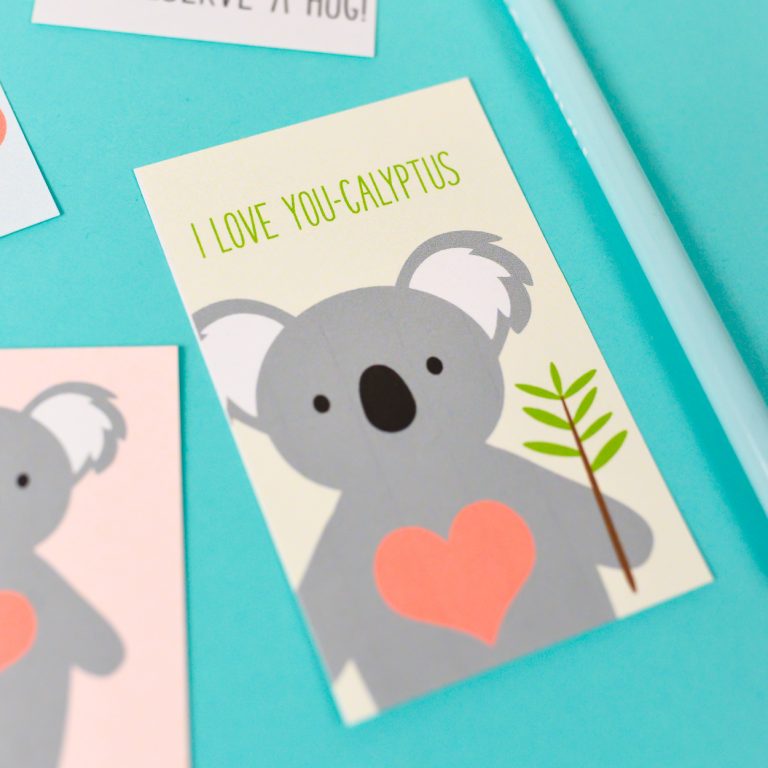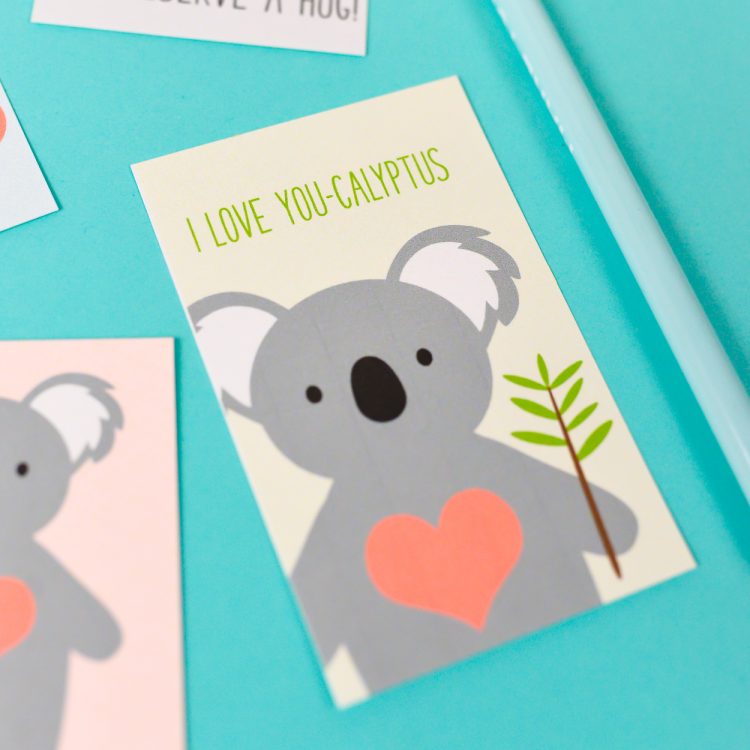 Side note. Did you know koalas sleep, on average, 18 hours a day and can eat 2.2lbs of eucalyptus branches a day? Living the good life right there. Sleeping and eating. #goals
Anyway! Your kids will love handing these koala valentines out to their classmates — so much cuter than store-bought valentines, but so easy to make with your home printer.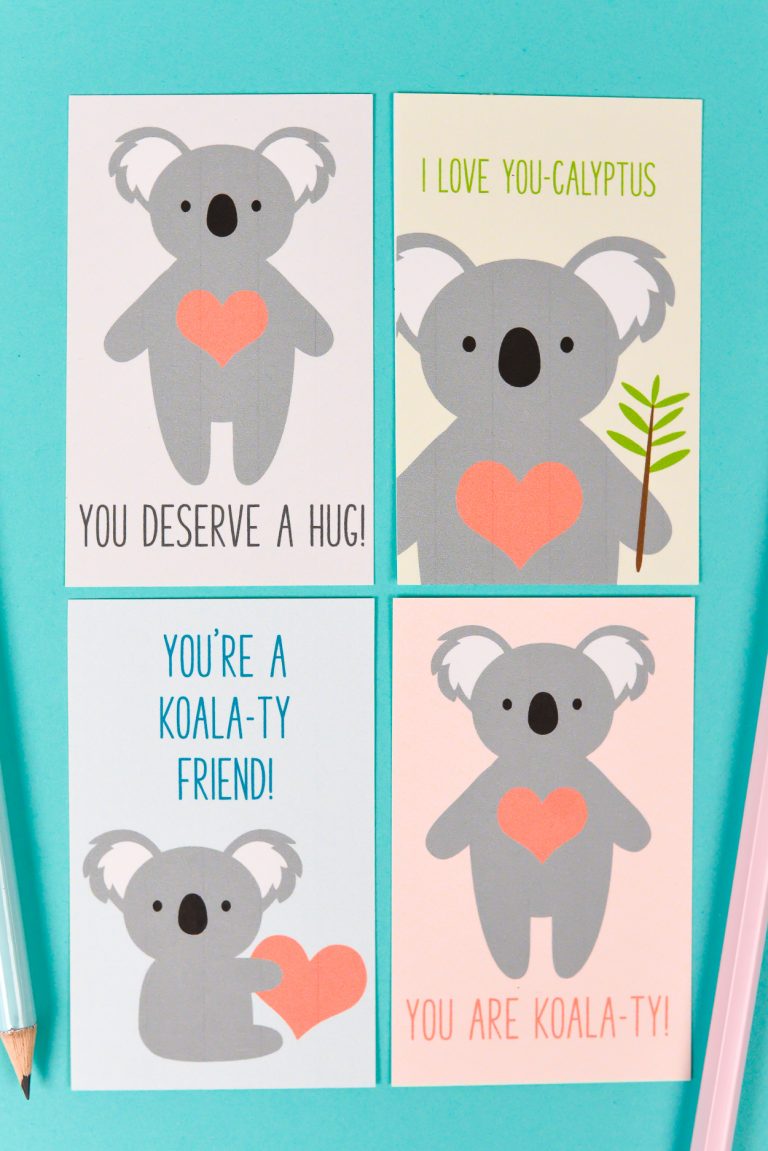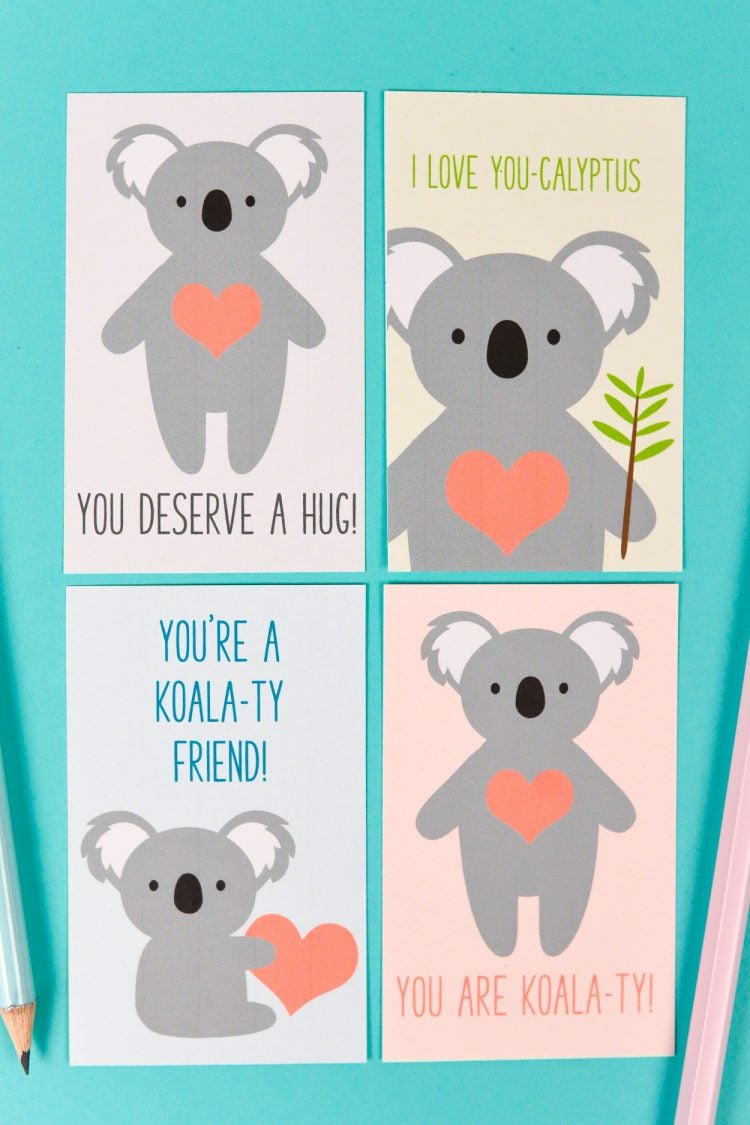 Download the Koala Valentines
Enter your email address below to get this free file! If you're having trouble, make sure your pop-up blocker is turned off. Still having problems? Check out our Downloads FAQ.
For the best quality (koala-ty!) print your valentines on your home printer using sturdy cardstock, or take them to your local print shop to be printed on a laser printer (I always find this is the best option as far as vibrancy goes!).
Trim using a paper trimmer or scissors. I also like using a rotary blade, ruler, and cutting mat.
Kids are going to love these koala valentines!