Valentine's Day is just around the corner! Spread the love with this free adorable Valentine's Day heart image! It's designed specifically for sublimation, which makes it perfect for creating sweet shirts, mugs, and more!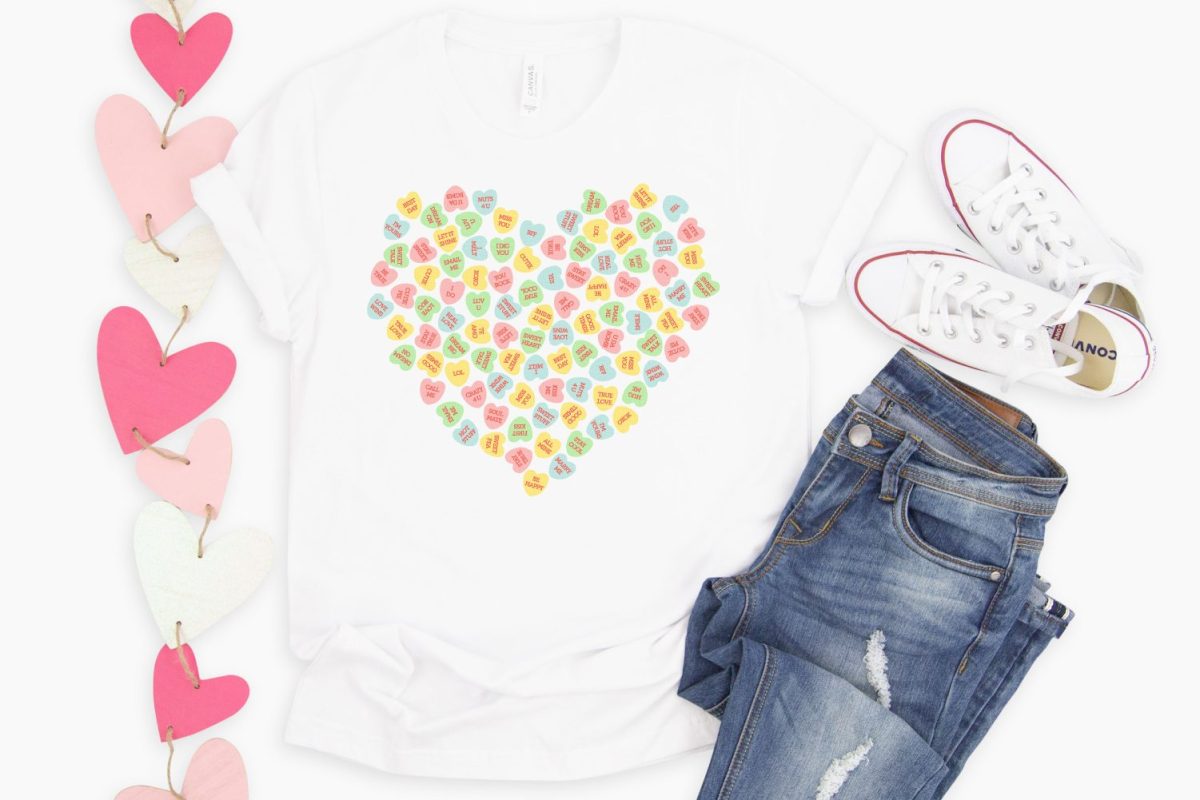 Want to save this post to reference in the future? Enter your email below and we'll send it right to your inbox!
Are you a fan of candy hearts?
I feel like they're the candy corn of Valentine's Day. Am I right? I mean, you either LOVE them or HATE them. There's really no in between.
While they aren't my favorite thing to eat, I think we can agree they are pretty darn cute! I often like to use them as vase fillers or table scatter for Valentine's Day celebrations! I created this adorable heart candy image so you can enjoy them. Even better? You don't have to eat them!
I designed this Valentine's Day sublimation heart with shirts in mind. If you've been around for a while, you know I've recently jumped on the sublimation crafting bandwagon. It's so fun and the results are amazing! So grab a polyester shirt, bag, or even a ceramic mug for sublimation, and create your own festive Valentine's accessories!
If you're wondering what on Earth I'm talking about, check out my Beginner's Guide to Sublimation Crafting. It covers all the basics and walks you through just how to get started on your own sublimation crafting journey!
If sublimation isn't your thing, you can use Cricut's print then cut feature to create a t-shirt with printable iron-on. You could also make adorable stickers using printable waterproof vinyl. The possibilities really are endless!
Get the Conversation Hearts Sublimation Image Here
Enter your email address below to get this free file! If you're having trouble, make sure your pop-up blocker is turned off. Still having problems? Check out our Downloads FAQ.
Buy the Conversation Hearts Sublimation Bundle
Love conversation hearts? I also have a Conversation Heart SVG bundle, as well as a free "rejection" conversation heart if you're not feeling it this Valentine's Day!
New to Sublimation? Learn more here:
Celebrate Valentine's Day!