Looking for better, more versatile lighting in your craft space? Meet Cricut Bright 360! This purpose-built task lamp has been thoughtfully designed with features makers and crafters love.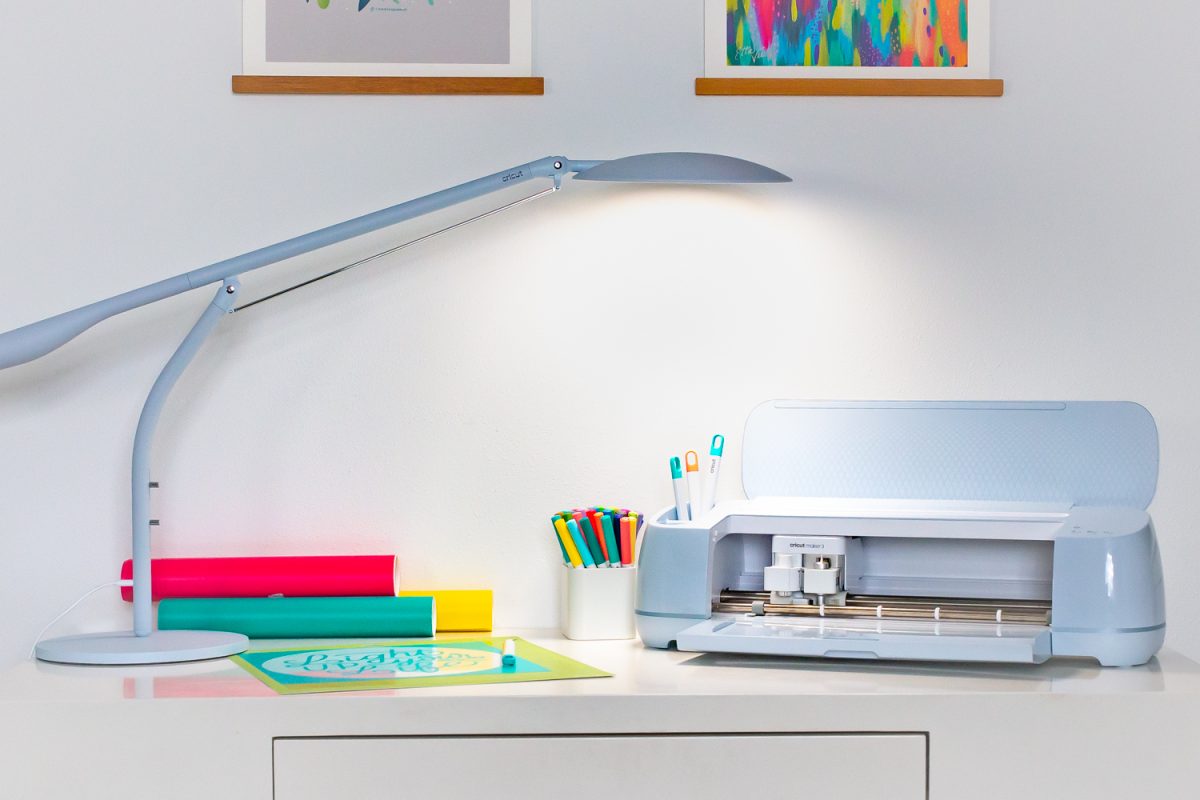 This post is sponsored by Cricut.
Cricut is breaking the mold yet again with their newest product—Cricut Bright 360! If you've struggled with lighting in your craft space, this sleek lamp can make everything brighter.
As a resident of the Pacific Northwest, I am always looking for more light in the winter. It's DARK here, even in the daytime, and I constantly struggle to get enough light. So when Cricut reached out to me to try their Cricut Bright 360, I was more than happy to try it out.
Let's be real—everything is easier with good lighting. You can see your project more clearly and you endure less eye strain. Good lighting can make an even bigger difference when it comes to intricate work, like needlepoint, weeding vinyl, or complex paper crafting. So having a great task light like Cricut Bright 360 can make all the difference!
Cricut Bright 360 comes in two versions, a desk lamp and a floor lamp. We'll talk more about deciding which lamp is right for your needs later in this post!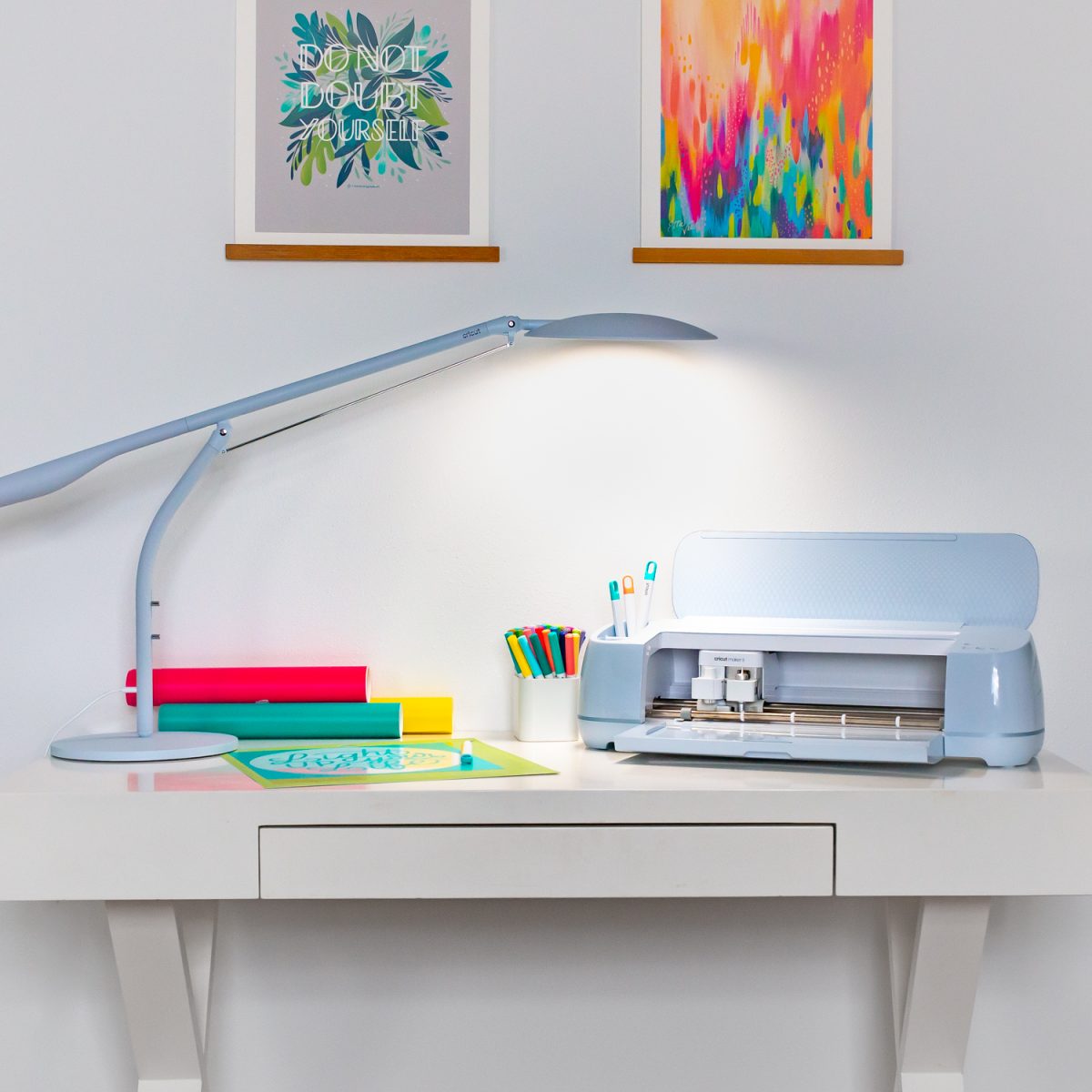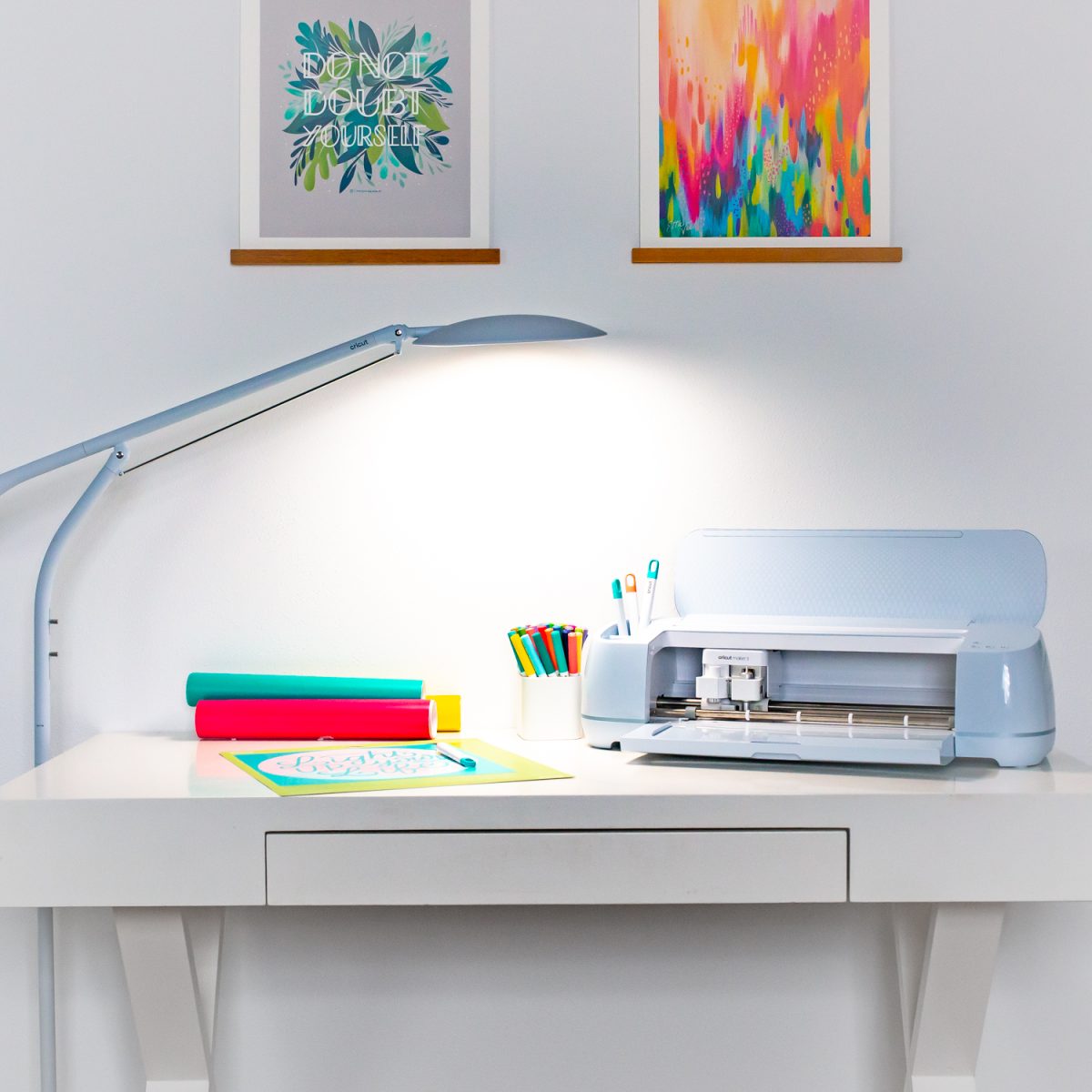 There's a lot to like about this task lamp, especially compared to other task lamps I've owned. I'll start with some of my favorite features and then hit the tech specs later in this post!
My Favorite Cricut Bright 360 Features
Cool to the Touch
One of my favorite parts of the Cricut Bright 360 is that the head of the lamp is cool to the touch. I can't tell you how many times I've told my boys not to touch my old task light—the metal shade gets really hot, which also makes it hard to adjust after it's been on for a while.
But the Cricut Bright 360 uses LED bulbs, which do not get hot. This means you can reach up and adjust the angle or position of the lamp safely. The bulbs are also rated for 40,000 hours of use, so you don't have to worry about burnt out bulbs.
Light Temperature Adjustments
No other task light I've owned has allowed me to change the "temperature" of the light. Using a slider on the lamp, I can make the light cooler (more blue) by sliding up or warmer (more yellow) by sliding down.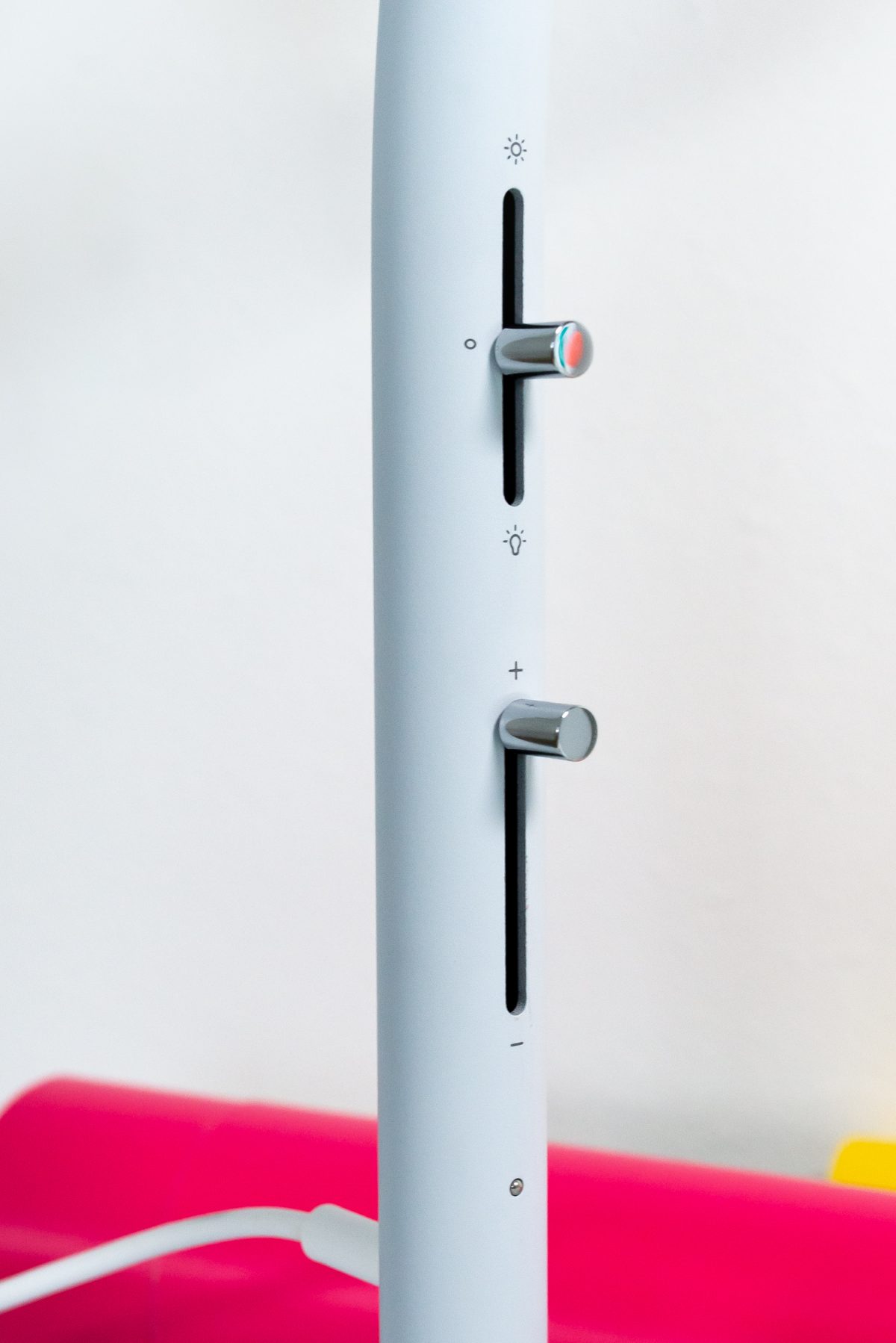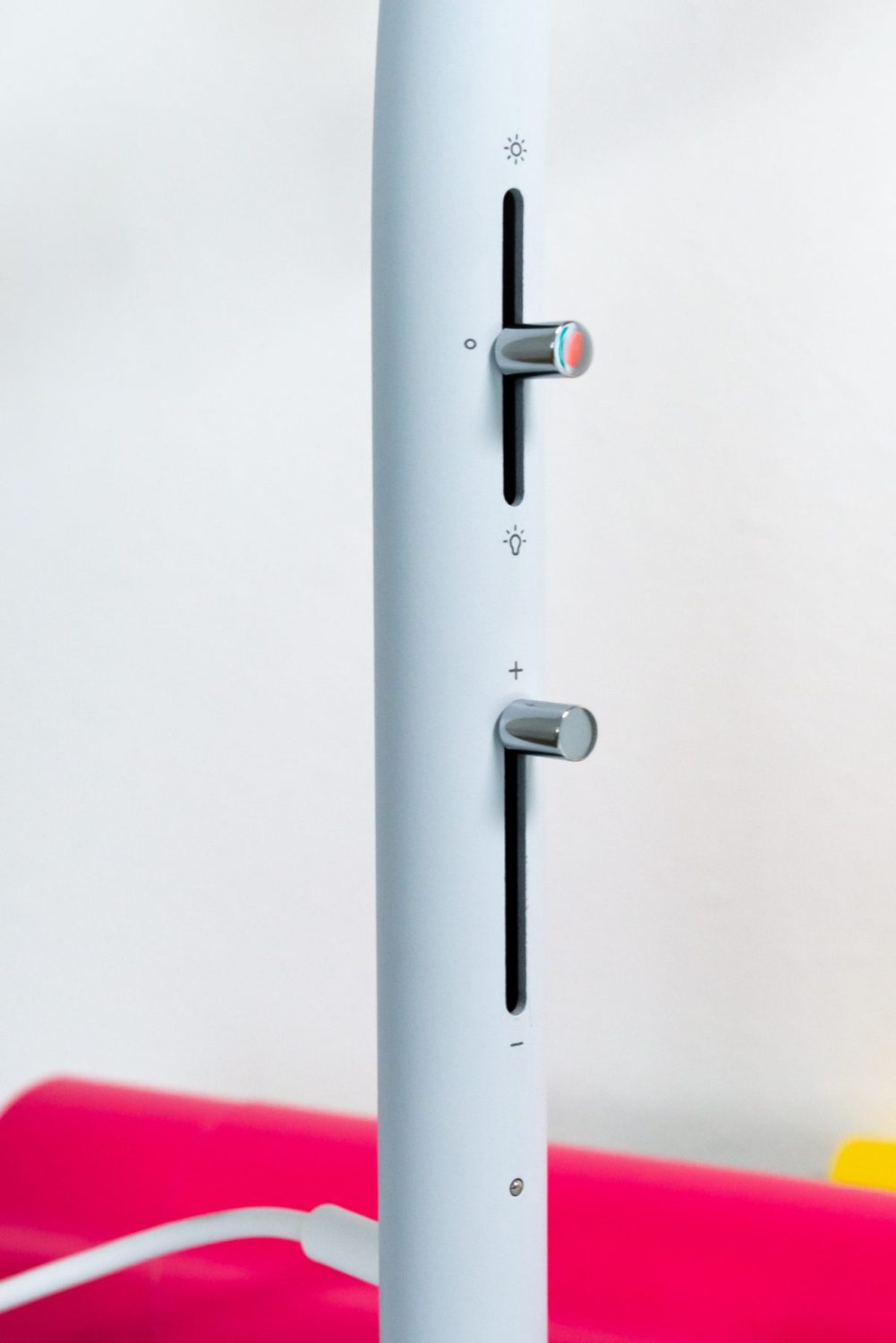 For the last few years, I've been trying to limit my exposure to blue light in the evenings, because blue light can inhibit melatonin, making it harder to sleep. I love being able to make the light warmer for late-evening crafting. I can also adjust it toward a more neutral daylight setting during the day when I don't need to worry about getting to bed.
Additionally, warmer light can be absolutely terrible for photos! So being able to adjust the temperature of the light to be cooler means I can snap a quick photo and the colors are more true to life.
For those of you "in the know" about lighting and Kelvin units, you can go from 2900K (yellow) to 4400K (daylight) to 5200K (cool).
Easy to Maneuver
Having a light that's easy to move around is really helpful when crafting. For example, getting that angle just right to see the cut lines in a piece of vinyl. I've also adjusted the angle my lamp to help my Cricut Explore read the sensor lines for Print then Cut.
Cricut Bright 360 can be adjusted in four different ways:
Raise and Lower Head
You can raise and lower the head of the lamp. One of the things I like about this in particular is that the way this was designed, the head of your lamp remains rotated and tilted as you had it. So for example, if the lamp head is parallel to the desk, when you lower the head, it remains parallel to the desk. A small thing, but makes adjusting the lamp easier.
Tilt the Head
The head of the lamp can be tilted up and down. This allows for more flexibility in conjunction with raising and lowering the head.
Rotate the Head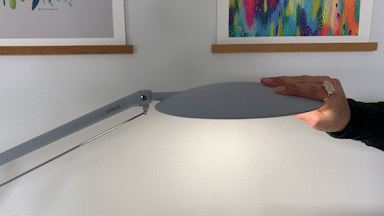 The head of the lamp can be rotated back and forth to be entirely parallel with the walls. This larger rotation is particularly helpful with photos—easily photograph something you've hung on the wall or use the light similarly to a ring light when creating social media videos.
Pivot the Stem and Head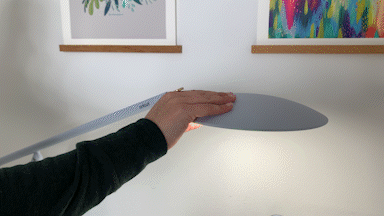 The entire lamp pivots on the base, making it easy to move back and forth depending on your project.
Quality Feel and Sleek Design
The price point for these lamps is higher than a lot of other lamps on the market, but you can feel the quality and craftsmanship in the product. The base of each lamp is heavy (11 lbs / 4.9 kg for the floor model and 5.5 lbs / 2.4 kg for the desk model), which makes the lamp sturdy. It feels well made and like it will last for a long time.
It's modern and sleek and looks great in my craft studio. It also matches my Cricut Maker 3—it's sort of a cool gray blue color. Cricut has plans to launch an indigo version soon as well!
Other Awesome Features
Those three thing are my favorite features, but there are more reasons to love Cricut Bright 360:
Dimming
You may not always want the brightest light! You can easily use the slider on the stem of the lamp to reduce the brightness depending on your needs.
Broad Lighting
Unlike my current task lamp, which only illuminates a circle of light right below the bulb, the Cricut Bright 360 illuminates up to four feet of workspace with even, bright light.
Two Models
Like I mentioned above, Cricut Bright 360 comes in two models—a desk version and a floor version. Because some shipping difficulties, I ended up with both lamps (thanks Cricut!) so I can speak to both of them.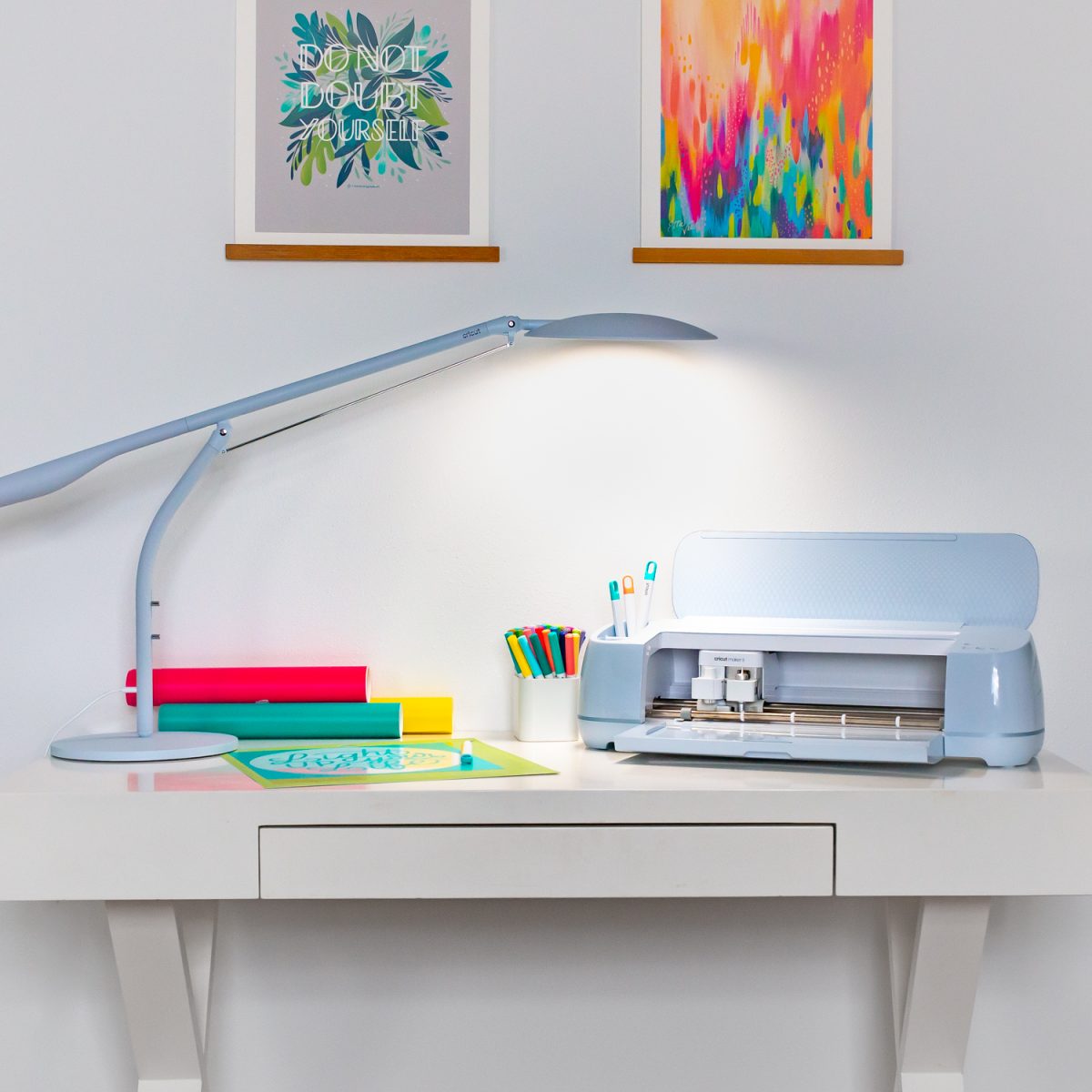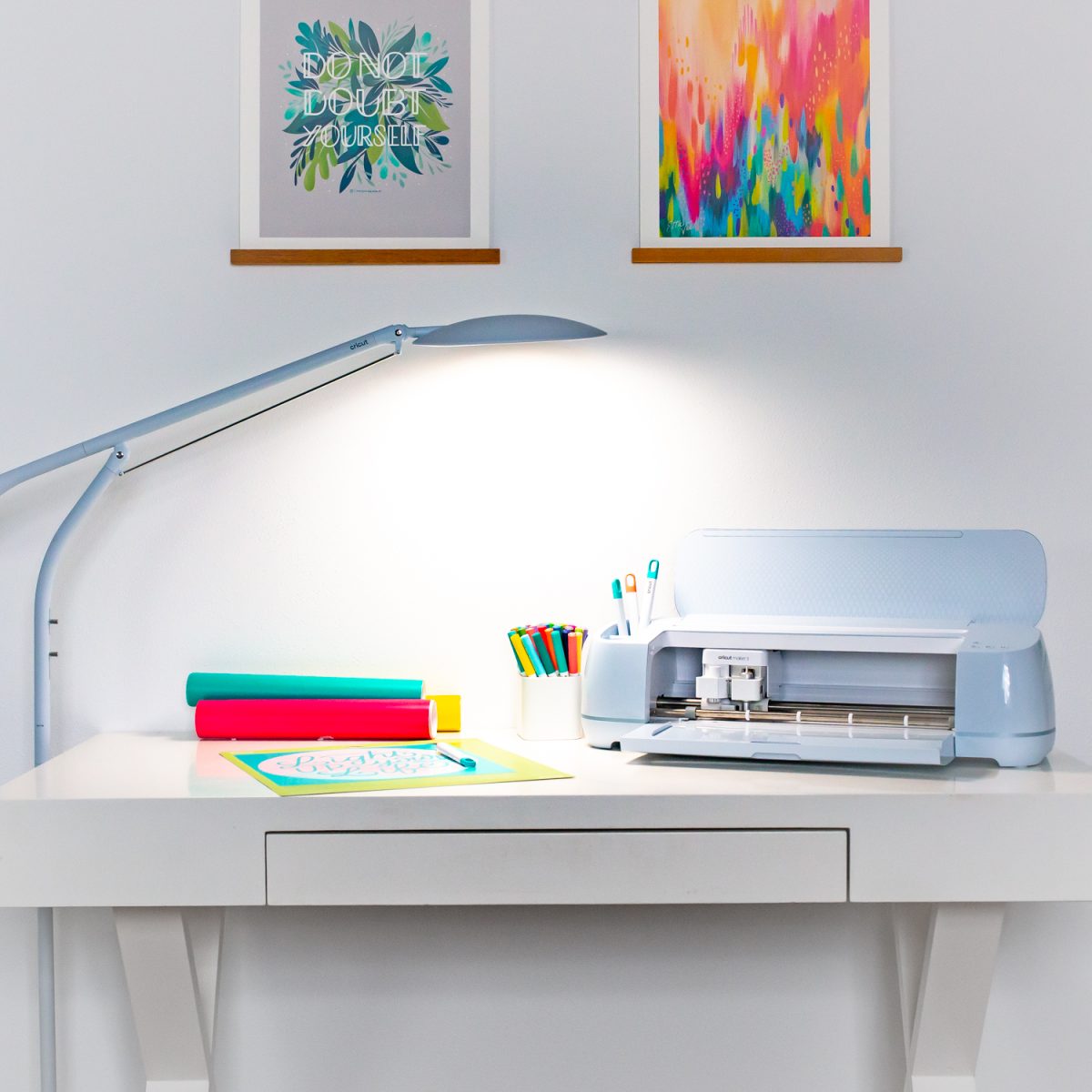 The best way to choose a model is to think about where your lamp is going to live. The base of the table lamp is large (8.5″ / 22cm across). If you have a smaller table, then the floor lamp is a better option. If you have a larger workspace, then the table lamp is a good option—it's lighter and easier to move around. If you are crafting in a chair or on the couch, the floor model might be better so you don't take up valuable room on a small end table.
Note that either way, you will need space to accommodate the lamp arm / counterweight that extends past the stem of the lamp. It's a bit hard to put this lamp in a corner.
How Much is Cricut Bright 360?
The price point for these lamps reflects the quality. Lighting is another tool in your crafting toolbox and it's good to have quality tools!
Desk Lamp: $199 USD
Floor Lamp: $249 USD
Where to Buy the Cricut Bright 360
At the launch you can buy Cricut Bright 360 at the following retailers: