Let the countdown begin! Ring in the new year with celebration and a whole lot of color. Bring this free printable New Year's Eve coloring page to life as you wait for the clock to strike midnight!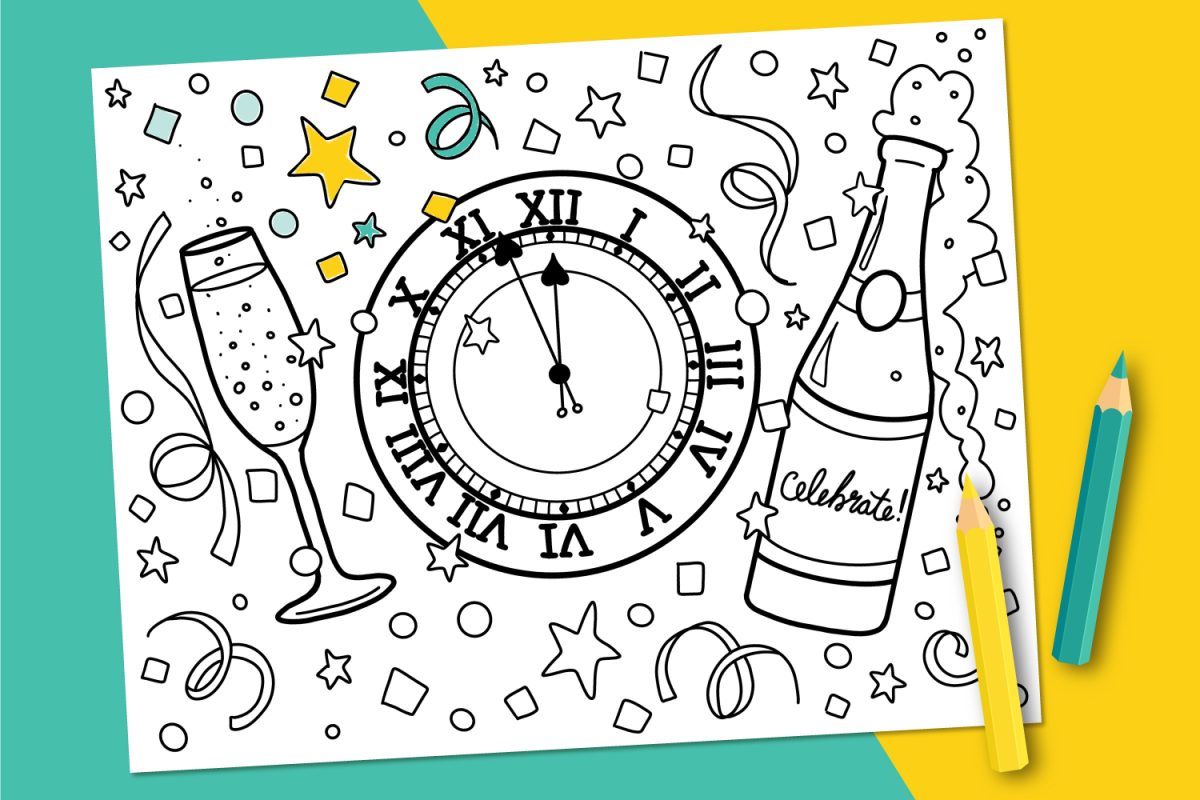 What exactly is the deal with time? It's crazy to think that it's December and this year is just about over—and a brand new 365 days are right around the corner. I'm ready for next year and the fresh start it brings. I always love the new opportunities, awesome adventures, and all the excitement that comes with a new year!
How do you celebrate the end of one year and the beginning of the new year? Are you out partying all night with disco balls, the pop of champagne bottles, falling confetti and balloons, and all that glitz and glam?
Or are you more of a popcorn, movie marathon, and bubbly apple cider kind of party person?
No matter how you ring in the new year, the ball drops and the clock strikes midnight. As for me, I'm envisioning an east coast celebration and we'll just see which of the four of us make it to midnight (New York time because, let's be real…I don't need to see midnight and my two four-year-olds DEFINITELY do not need to see midnight!). A new year's eve party is a lot different when you're a parent!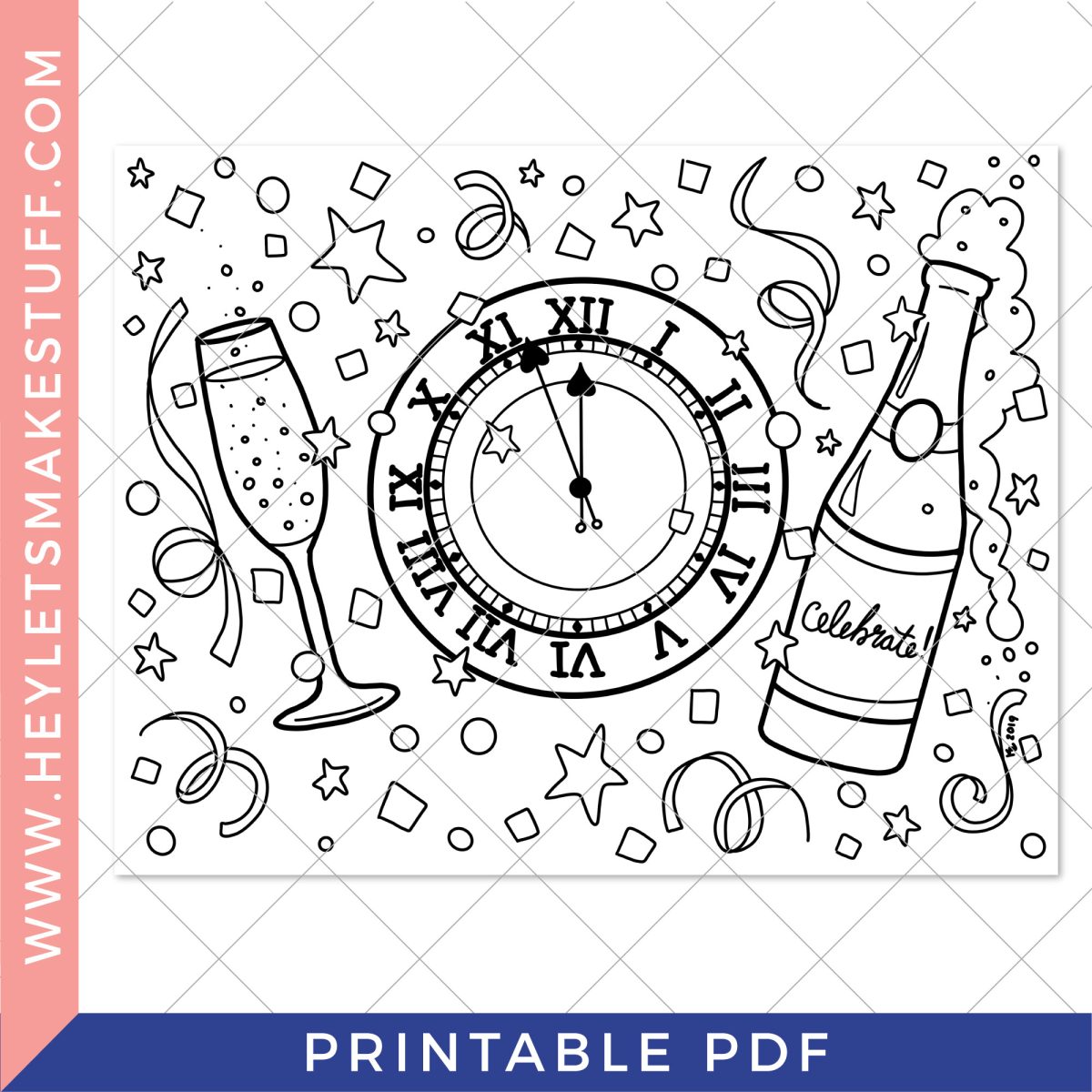 As you plan your NYE celebrations, be sure to include this free printable New Year's Eve coloring page PDF! There's so much fun and party happening in this printable and it's all ready for you to bring it to life with all of your favorite crayons, markers, or colored pencils. Kids and adults will enjoy coloring every star, streamer, and bubble—it's a creative and fun way to pass the time until the stroke of midnight!
Download the free New Year's Eve coloring page here:
Enter your email address below to get this free file! If you're having trouble, make sure your pop-up blocker is turned off. Still having problems? Check out our Downloads FAQ.
Grab Our Printable New Year's Eve Games
Want more ways to pass time time until it's January 1st? These fun printable New Year's Eve games are great for the whole family! Older kids will love the New Year time capsule, while the Countdown Clock is the perfect coloring page for toddlers and other younger kids. Grab the whole bundle!
More Free Coloring Pages
Want more coloring page fun? Check out these coloring pages for other times of the year!
Hope you have the best new year!
New Year's Eve Crafts and Decorations